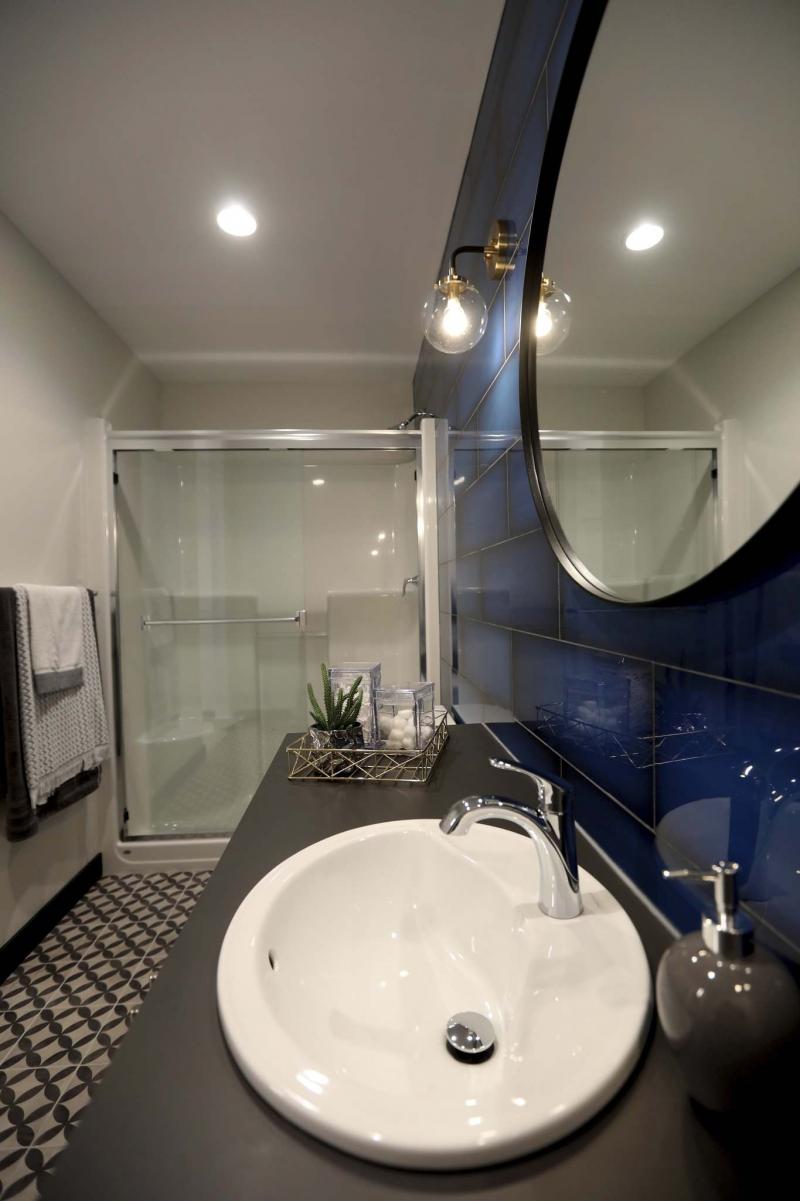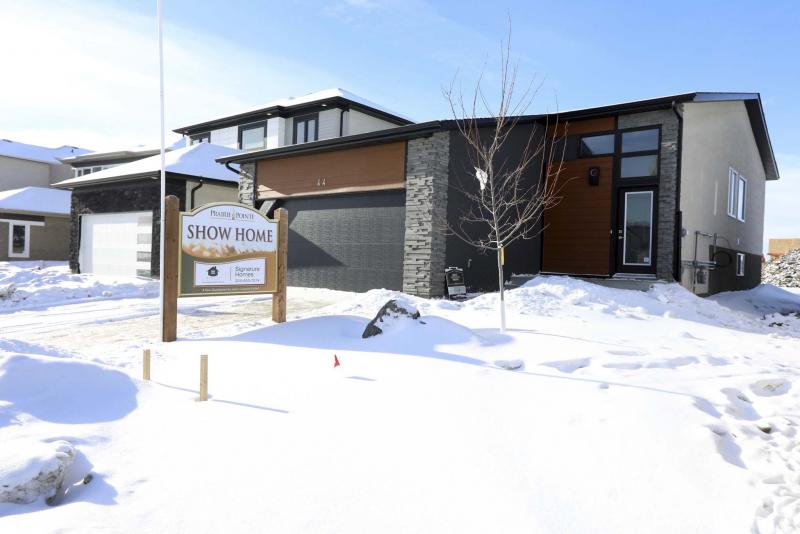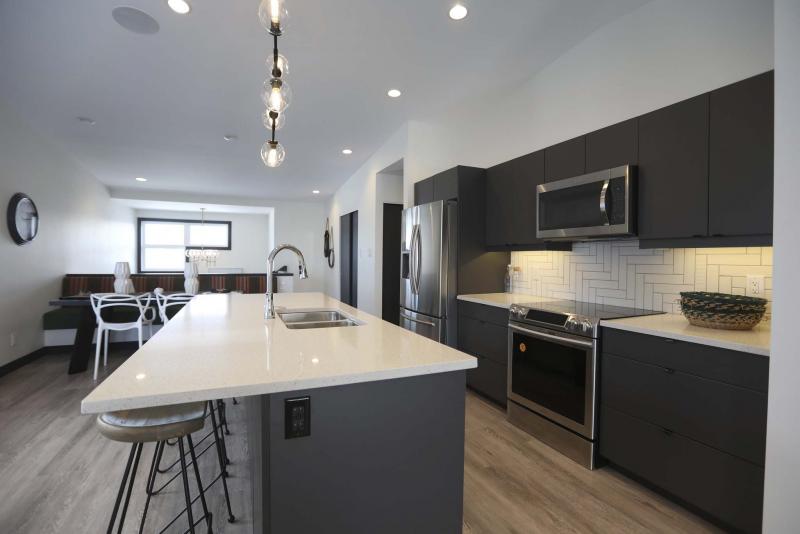 Take a close look at most of today's new home designs and you'll notice a trend: a high percentage of them are two-storey.
The design team at Signature Homes, however, decided to go in a different direction with the Portman, a new raised bi-level design that will be on display at 44 Eaglewood Dr. in Prairie Pointe during the 2018 Spring Parade of Homes from March 3 to 25.
"Although two-storey homes are the prevalent trend, we felt that big, beautiful raised bi-level designs can still work well for a family," says Signature Homes sales representative Jeff McArthur. "Bi-level homes can offer some design features two-storey homes don't offer. We felt those features made for a home that offered a higher level of livability."
McArthur says one of the biggest design differences can be found downstairs. "The Portman has been designed to offer great potential for a huge finished basement. Because it mirrors the main floor (which measures in at 1,332 sq. ft.), it will give you about 1,250 sq. ft. of livable space."
Space which can be configured in various ways to meet a family's needs, he adds. "You can put in two additional bedrooms — or even three, there's so much space. Or, you can put in two bedrooms, a huge rec room, a four-piece bath and still have lots of space left over for storage. Seeing as the Portman is a raised bi-level, you also get (three) huge windows that surround the basement, making for a nice, naturally bright area. You can develop it right away, or finish it over time."
The Portman's main floor design is just as impressive as its lower level's logical layout. A sunken, well-defined foyer with 12-foot ceiling angles left to a set of seven steps bordered by one-third walls on either side that lead up to the great room. The moment you set foot inside, you're literally enveloped by space and light.
"That feeling comes from three things: an open-concept layout, a vaulted ceiling and huge, well-placed windows," McArthur says. "There's lots of room to move between spaces and the vaulted ceiling really opens up the whole area even more."
Then, there are the windows. "Our design team really paid attention to the size of the windows and where they were placed. There's a sliding patio door and huge window on the rear wall, plus two huge windows placed side-by-side on the wall opposite the island."
The well-placed windows don't end there, he adds. "There's also three windows set over top of the front door that also let in tons of natural light from the front of the home. When you combine everything — the open layout, vaulted ceiling and big, nicely-placed windows — you get a great room with a bright, airy feel."
Thanks to a logical layout, it's an area that also rates high in function. A 10-foot by four-foot island with a double sink and eating nook for four can serve as a prep area or extra spot for guests to dine at, while a built-in dining bench maximizes space, creating a large dining area.
The family room's focal point is an electric ribbon fireplace set in a textured, raised mocha surround. The huge space can hold a sofa, loveseat and chair or two without feeling overloaded.
Meanwhile, a warm collection of finishing materials offsets the great room's natural brightness, making for a space that while bright, is also warm. "Everyone who's been through the home has loved the dark doors, baseboards and door/window trim," McArthur says. "The cabinets, like the trim, pop on the off-white walls, while walnut-style luxury vinyl plank flooring adds a nice bit of warmth. The quartz countertops and cream herringbone backsplash go beautifully with the dark cabinets and trim."
Not to be overlooked is the way Signature's design team laid out the bedrooms. A compact wing next to the foyer holds two big bedrooms, with a well-appointed four-piece bath in-between. The master suite — which is separated neatly from the secondary bedrooms by a boxed-out, eight-foot wall — was then tucked away in its own private spot off the family room. Walk inside and you find a slick, relaxing space.
"Our designers worked hard to create a space that was unique, yet functional. They put a geometric-style feature wall behind the bed, along with hanging pendant-style lights on either side. The ensuite/walk-in closet area is fronted by barn door, and the ensuite features a taupe tile floor, five-foot shower and floating vanity with beautiful blue tile feature wall."
McArthur says the Portman is perfect for young families looking for a new home that's practical, yet possesses plenty of pizzazz.
"It's a home that was designed to appeal to young families with the potential for future basement development, its bright, open-concept great room and a limited number of stairs to go up and down, a feature that would allow you to stay in the home from your thirties into your seventies if you wanted," he says. "It's a very livable and versatile family home."
lewys@mymts.net
Builder: Signature Homes
Address: 44 Eaglewood Dr., Prairie Pointe
Model: The Portman
Style: Raised bi-level
Size: 1,332 sq. ft.
Bedrooms: 3
Bathrooms: 2
Price: $457,900 (Includes lot, growth fee, GST)
Contact: Dave Brownrigg, Quest Residential Real Estate, 204-479-4744 or Jeff McArthur, Maximum Real Estate, 204-299-5232