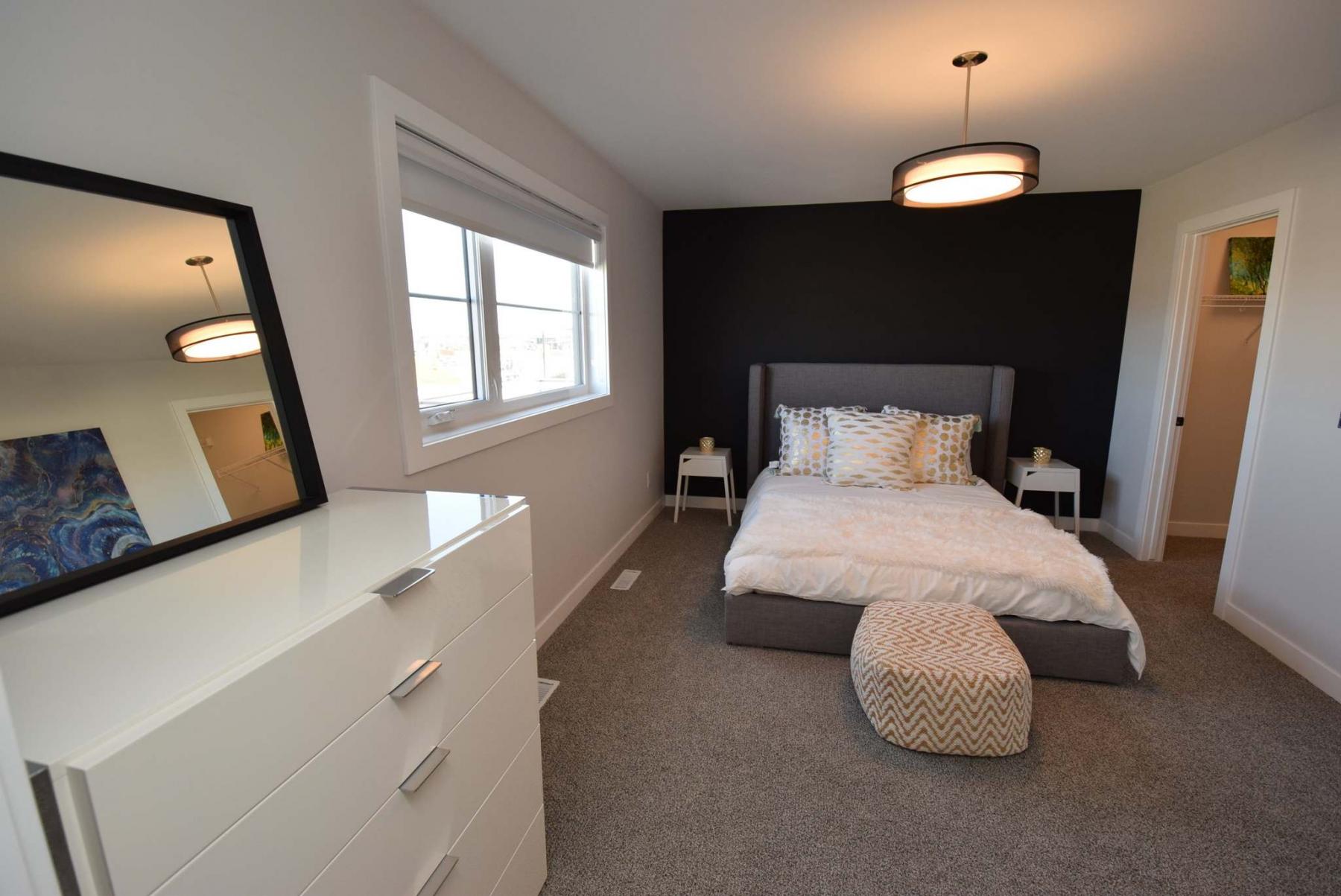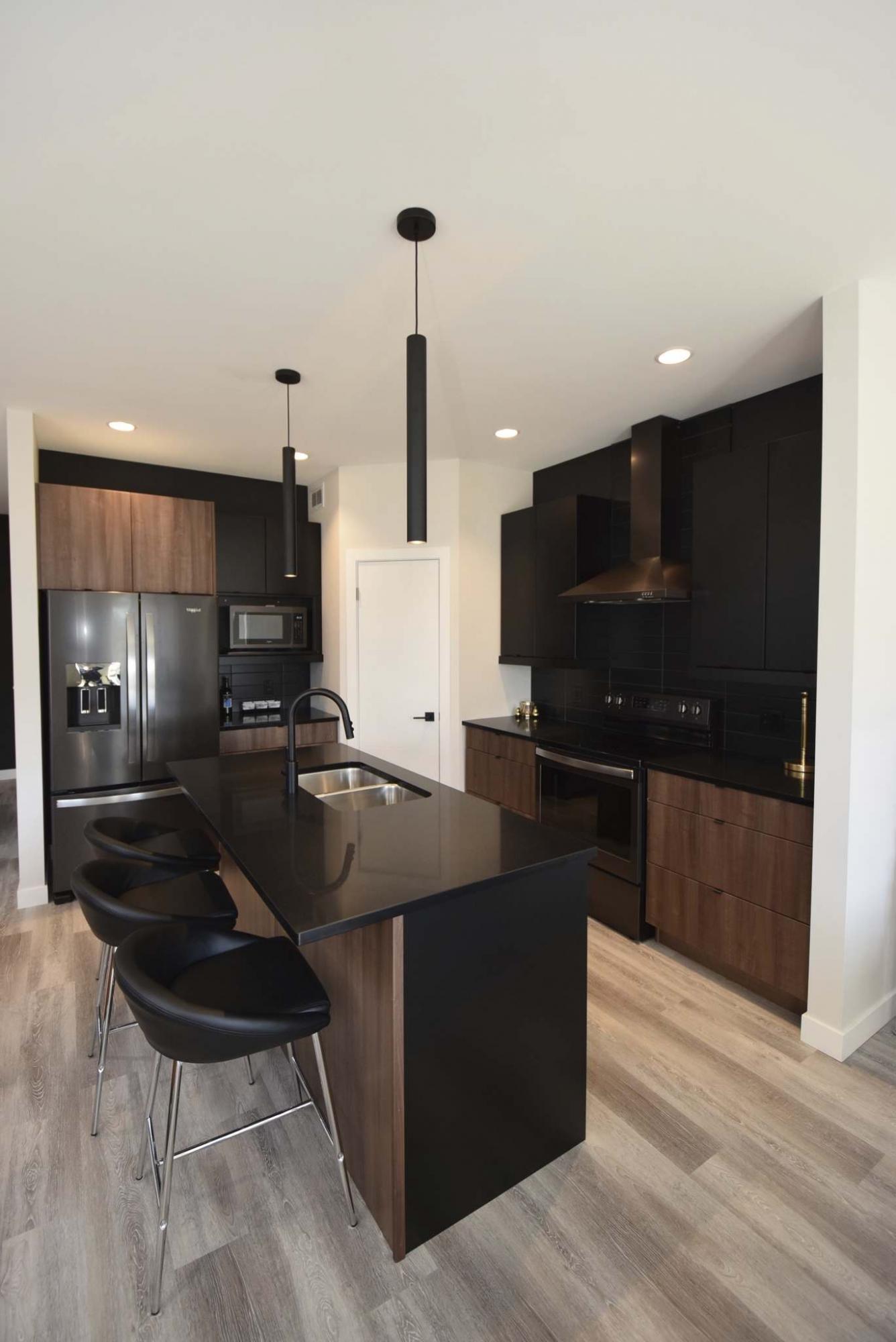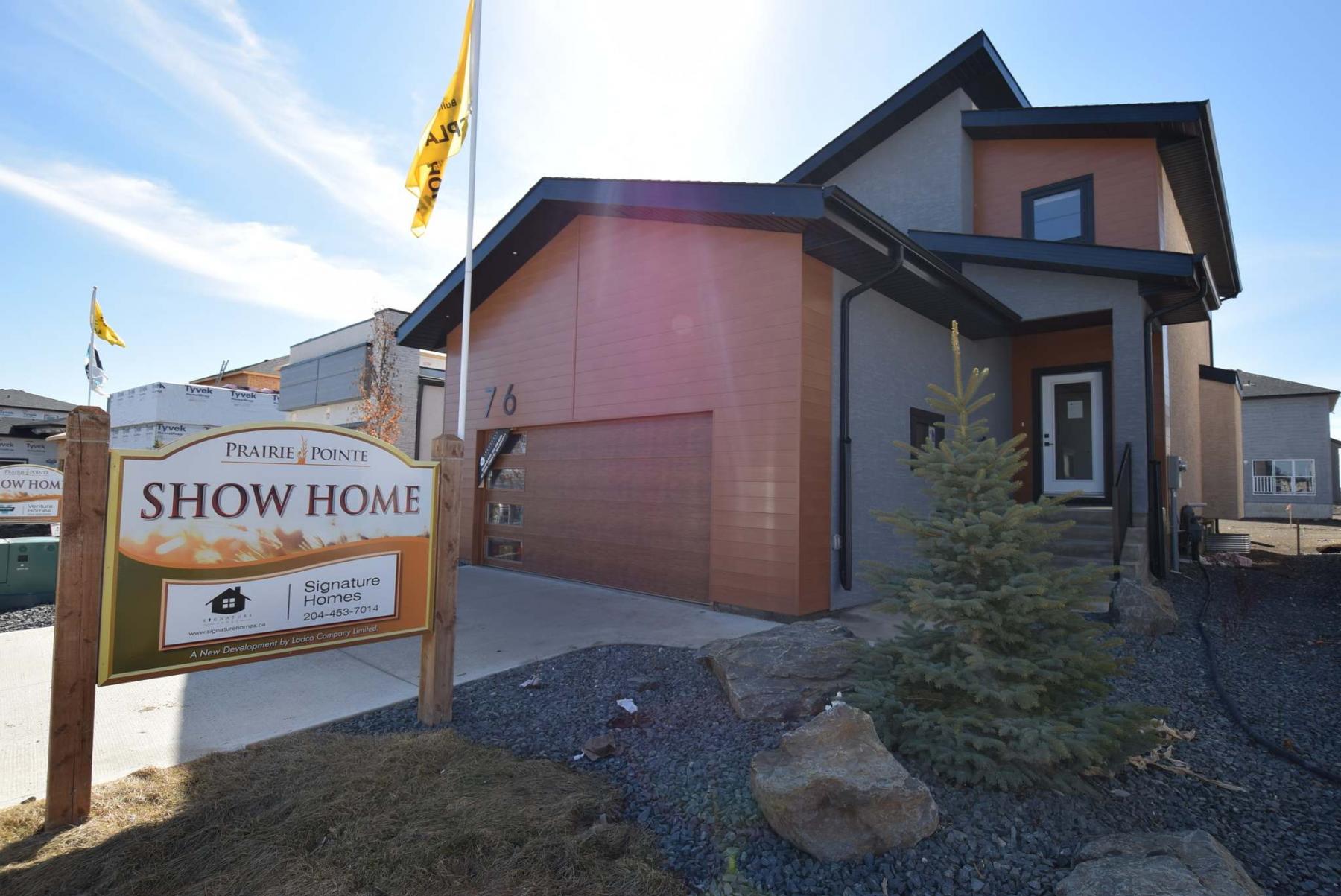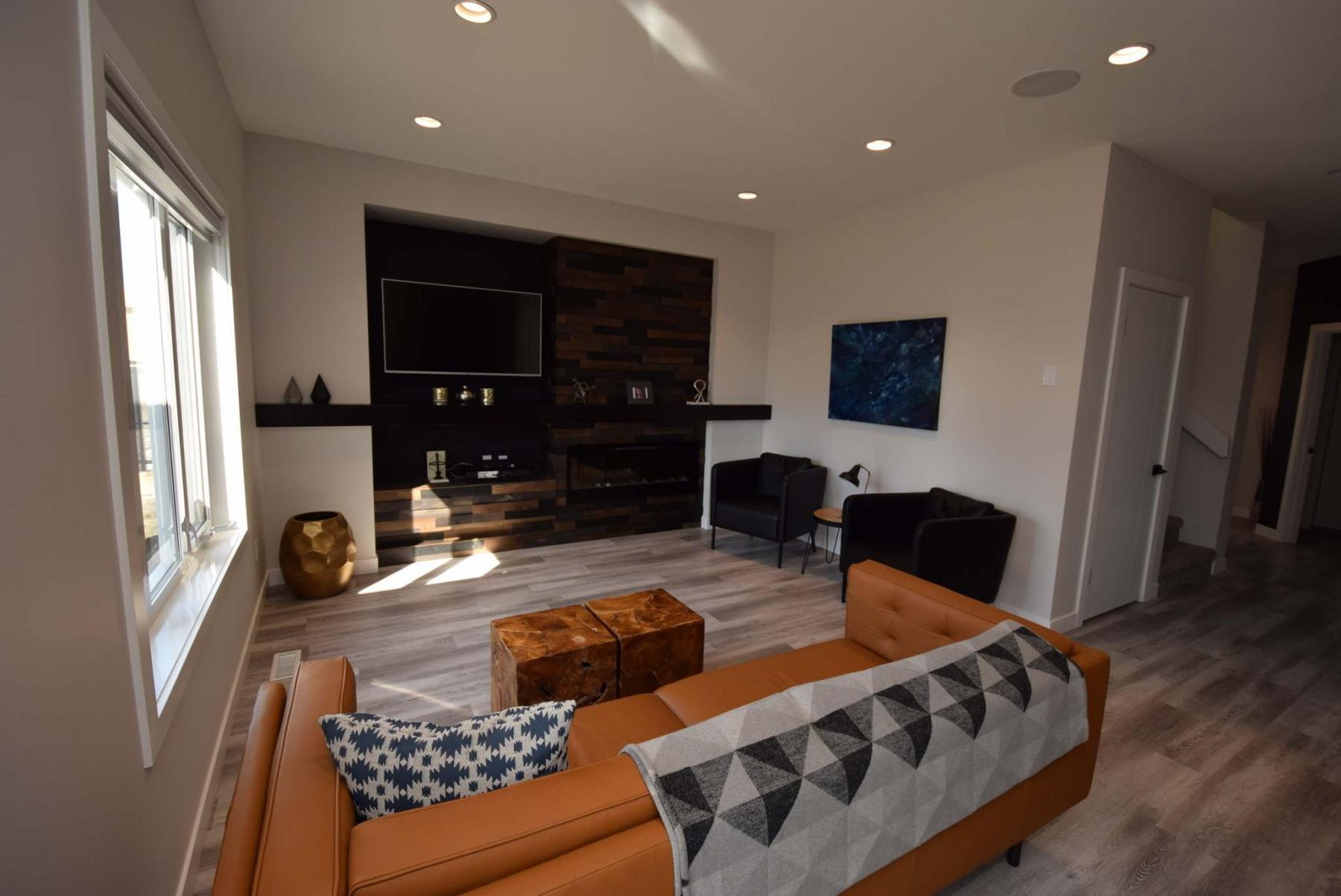 As much as many large families would like a home that's more than 2,000 sq. ft. in size, such a home isn't always financially feasible.
With that in mind, the design team at Signature Homes, prompted by customer feedback they received from their sales agents, set about designing a smaller, more affordable home that still offered the space and style that large families require.
Cindi Burak, sales and marketing liaison for Signature Homes, says the end result was the Tandoor, a 1,776 sq. ft., four-bedroom, three-bath design found at 76 Skyline Dr. in Prairie Pointe.
"Our sales agents had several people asking for main floor bedrooms that could accommodate multi-generational living or be used as an office space," she says. "This brand-new plan was our answer to those requests."
The Tandoor's family-friendly design is evident the moment you step into its generous, angled foyer. There's a double closet directly ahead, a mudroom to the left, and a hallway just beyond the mudroom.
"The bedroom and bathroom have been tucked away neatly in their own private area," says Burak. "In-laws can come in through the garage, hang up their coat in the mudroom and then head directly to their room. The bedroom could also easily be used as a home office as it's in a nice, out-of-the-way spot that's perfect for doing work or meeting with clients."
The next order of business was to design a great room that was as livable and stylish as possible. A quick tour of the Tandoor's main living area confirms that Signature's design team hit it out of the park on both fronts.
Because all three areas - the kitchen and informal dining area to the left and family room to the right - were sized appropriately, there's plenty of room to move about between each space.
Just as importantly, there's ample room to move about in each space without feeling walled in.
And with tons of natural light pouring in courtesy of well-placed windows on the rear wall, the great room has a bright, free feel that prompts you to come in and kick back for awhile.
"The great room has a very nice feel— it's cozy and inviting, yet flow between spaces is excellent," she says. "It also has a warm feel that comes from the colour scheme and finishes."
Instead of going with the current trend and using lighter colours and finishes, Signature's design team opted to go with darker, warmer colours.
It was a good decision, says Burak.
"People have really liked the kitchen with its black cabinets up high and walnut thermofoil down low. The consensus has been that they're a nice change of pace from white. The black cabinets and backsplash contrast nicely with the light taupe walls, while a white pantry door really pops. Charcoal quartz countertops and stainless gunmetal appliances are the perfect finishing touch."
Even better, the informal dining area set to the rear of the kitchen next to a huge window and patio door can hold a table for six to 10 without a problem.
There's no lack of space or style in the adjacent family room, either.
"It's a good-sized space with showtime fireplace entertainment wall that features a unique wood plank finish and hidden storage drawer. It's different, yet its practical. And it looks great."
Meanwhile, the Tandoor's upper level is as efficiently laid out as the 940 sq. ft. main floor.
With 836 sq. ft. of space to work with, Signature's design team found space for two big secondary bedrooms, a laundry area and huge master suite.
"It was placed to the left of the stairs with the laundry area and the main bath between it and the other bedrooms to maximize privacy," she says. "It's a big, bright and inviting space that offers a big walk-in closet and three-piece ensuite with beautiful five-foot glass/tile shower and black vanity with quartz countertop and dual sinks."
The Tandoor is a must-see for families looking for a functional, versatile and unique place to call home, concludes Burak.
"This home is conducive to modern day living and as been designed to fit a big family's lifestyle and budget. It's a wonderful design that offers great value and livability."
lewys@mymts.net
Builder: Signature Homes
Address: 76 Skyline Dr., Prairie Pointe
Style: two-storey
Model: the Tandoor
Size: 1,776 sq. ft.
Bedrooms: four
Bathrooms: three
Price: $519,900 (Includes lot & GST)
Contact: Graeme Birt, Sales Agent, 204-296-6590 or Cindy Xu, Sales Agent, 204-293-5711