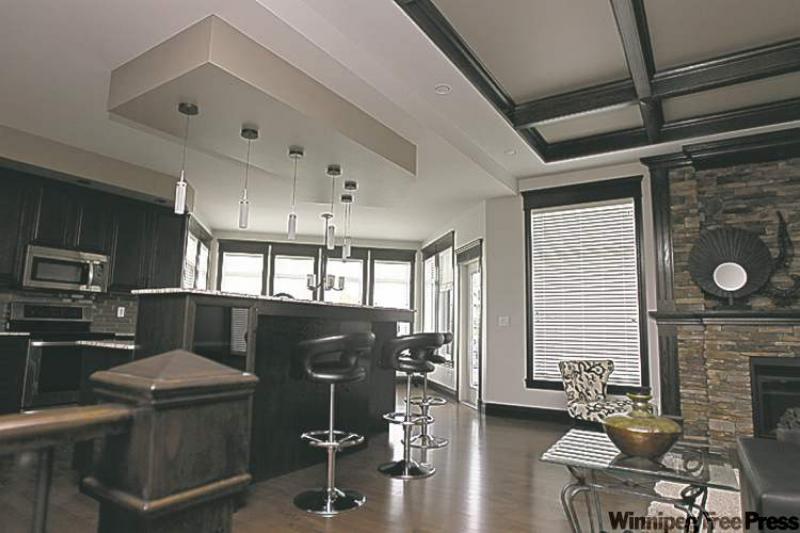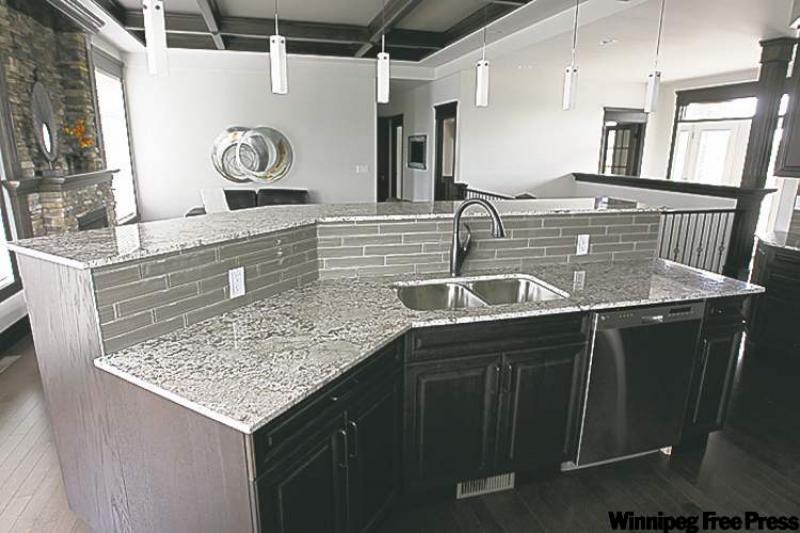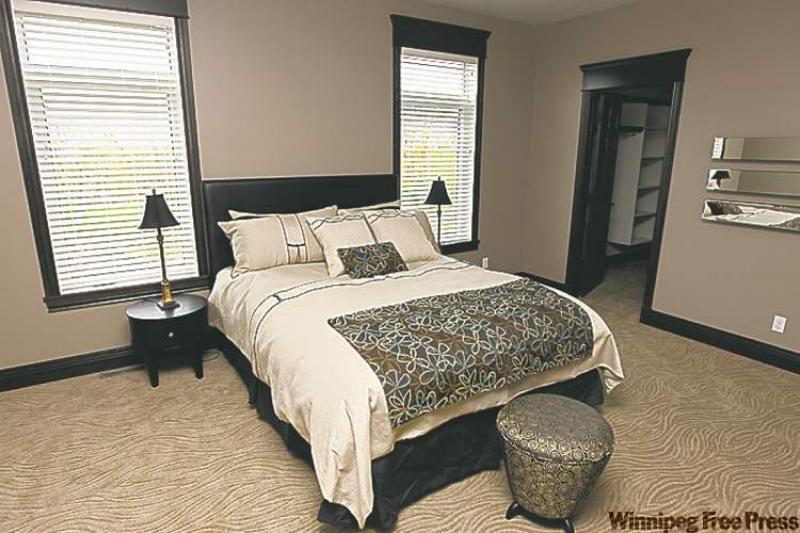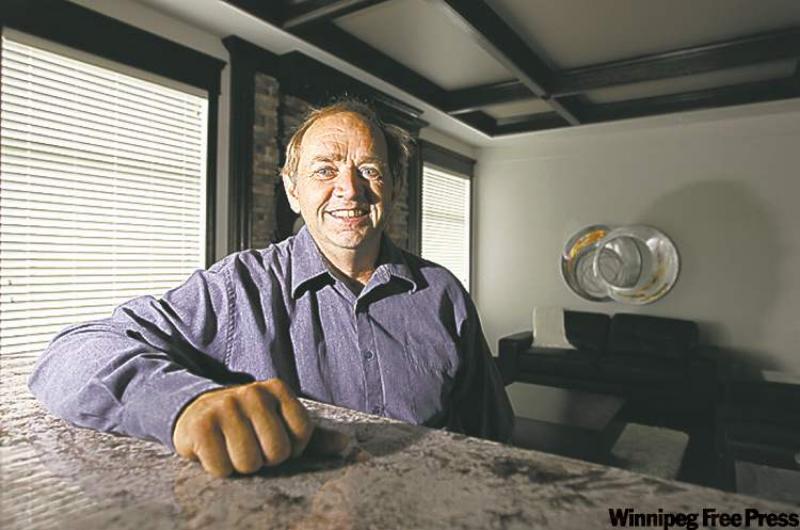 There are, as we all know, times when what you expect isn't what you get.
Take, for example, Sapphire Homes' newest show home at 6 Tanglewood Drive in La Salle's Kingswood South housing development. From the outside, it looks like any number of contemporary designs you might come across (excluding the fact it inhabits a sprawling lot in a distinctly countrified setting).
Step inside, and you might think you'd stepped into a turn-of-the (20th) century classic in River Heights, due to the abundance of intricate woodwork found throughout the 2,014-square-foot bungalow.
There are a couple of reasons for that, says Sapphire's owner, Wes Geddert.
"First, I'm a cabinetmaker by trade -- I've been in love with wood since I can remember. Second, my goal is always to build a modern home, yet one that has classic features. I really enjoy putting in the woodwork features you find in homes in River Heights," he says.
That building philosophy has resulted in a home that provides a wonderful synergy between old and new building philosophies. Take the home's foyer, for example. With its beige porcelain tile floor and a one-third-height cultured stone wall that defines the staircase behind it -- and a main-floor laundry room to the left of the long, rectangular foyer -- it feels distinctly modern.
However, instead of capping the wall with maple, Geddert chose to top it with a dark oak capping that's more than a foot wide. That's just the start of the woodwork, says Re/Max Performance Realty's Jeff Stern, the marketing agent for 6 Tanglewood.
"Wes did all the woodwork in the home," he says. "The level of detail and workmanship is incredible. He takes great pride in craftsmanship. That's what, in my opinion, separates his homes from his competitors."
Intricate woodwork is everywhere, from the dark oak cabinets in the kitchen, to a beamed ceiling in the family room -- plus a den with beamed ceiling, oak wainscotting on the walls, and, of course, a french door with dark oak trim. Add six-inch oak baseboards, raised panel doors with lintels above and finishing details such as a handcrafted stairway (bannister and pillars) and the result is an exceptionally warm interior feel.
"The way I see it, the woodwork is the frame around the picture," adds Geddert.
While the artistic merit is high, so, too, is the ergnonomic merit. Woven into the yesteryear framework is a layout that features exceptional flow -- both in the individual spaces themselves, and from space to space. An example of this is the island kitchen, which, while beautifully finished (dark oak cabinets, granite countertops, three-quarter-inch maple hardwoods and taupe glass tile backsplash) is a joy to move around in due to abnormally wide aisles (five feet-plus between the angled island and stove built in to the counter on the other side, four feet-plus between the island and counter to the left of the fridge).
Added utility is present in the form of a raised eating nook for four on the island, and a dining area at the end of the kitchen.
"Not only is the area big enough to accommodate a table for six to eight, but it's surrounded by eight windows -- plus a door to a future deck," Stern says. There's all kinds of room, and it's a bright, warm area."
Next door is a spacious family room with two floor-to-ceiling windows that were placed either side of the room's focal point, a cultured stone gas fireplace framed by more dark oak.
"You don't find fireplaces done with this level of finishing very often -- there's oak trim either side, a beautiful oak mantel and even trim on the ceiling with three potlights. It's not only gorgeous, but functional."
Not surprising, the rest of the home -- a bedroom wing that includes a den, two huge bedrooms (including a second bedroom that has an ensuite with no-step shower) and a two-piece bath. Space and luxury abound in the master suite, which features two huge vertical windows that afford a Prairie view, elegant ensuite with kidney-shaped soaker tub, five-foot tile shower and tile floor -- and cavernous walk-in closet.
With 1,355 sq. ft. of livable space downstairs -- which includes an open-concept rec room with media area, games area and wet bar and three-bedrooms (plus four-piece bath and huge storage/mechanical room) -- 6 Tanglewood comes in at almost 3,400 sq. ft. of livable, exquisitely finished space.
"Not only do you get a home with an exceptional floor plan and finishing quality, but you get a home that's been thoughtfully designed -- this home can accommodate aging parents, or future needs of a family," Stern says. "It's a home that gives you much more than you expect, all in a wonderful location."
lewys@mts.net
Builder: Sapphire Homes
Address: 6 Tanglewood Dr., La Salle
Built: 2011
Size: 2,014 sq. ft. with finished basement
Style: Bungalow
Bedrooms: five plus den
Bathrooms: 3.5
Lot size: Irregular (approx. 100' x 250')
Lot cost: Approximately $108,000
Taxes: Not yet assessed
Price: $627,000 (includes lot)
Contact: Jeff Stern, Re/Max Performance Realty @ 946-5333