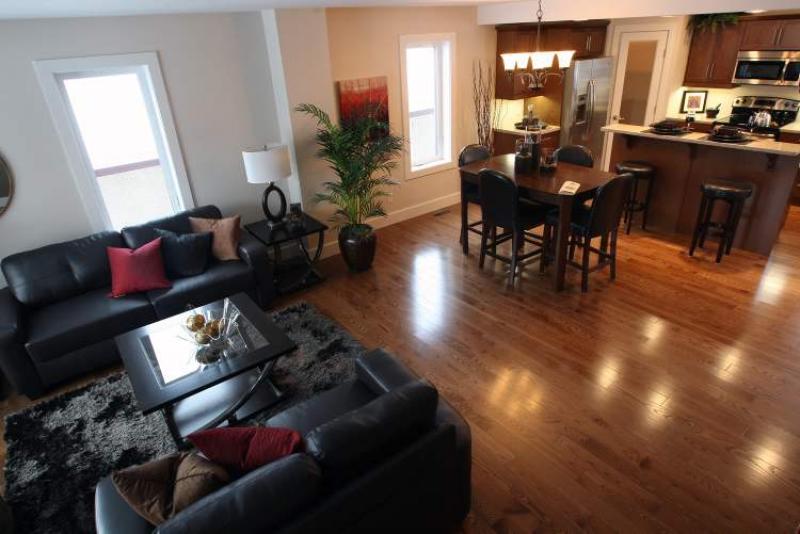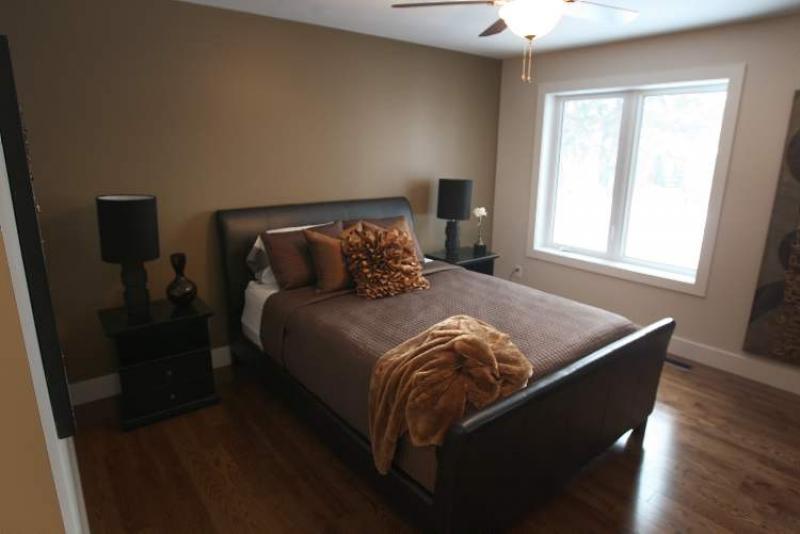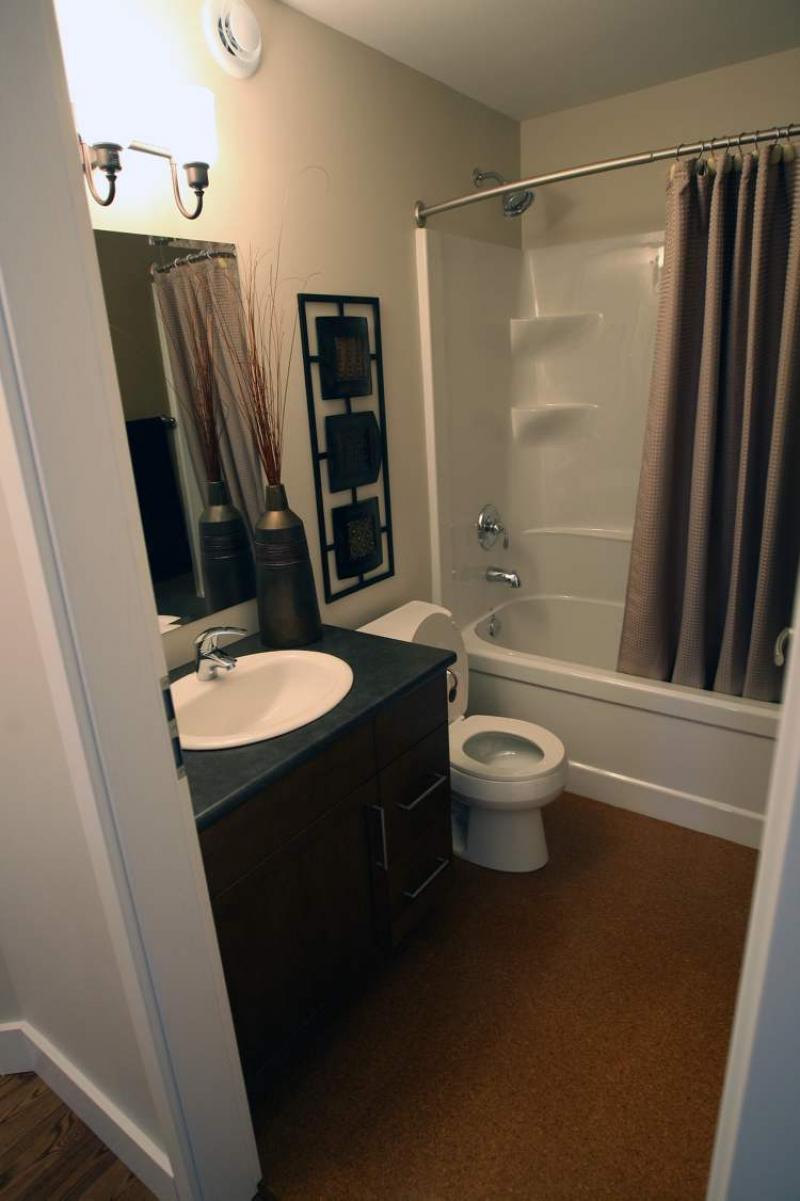 It's easy to walk through a show home and take its design for granted.
What prospective buyers don't see is all the effort that went into that design.
"When I build a home, I always think about the overall process," said Cal Dueck of Dueck Homes.
"To me, a home not only has to look good and flow well, but also has to be eco-friendly and come with allergy-prevention measures."
His latest design is a 1,500-square-foot home built on a 40-foot by 112-foot lot at 49 Crystal Ave. in St. Vital. With only a modest amount of lot width to work with, Dueck chose to build a 1.5-storey home, with a twist.
"This is actually a raised 1.5-storey design. The house is higher out of the ground than normal to accommodate the insulated concrete forms (ICF) in the basement.
"We put in a huge 54-inch by 32-inch window on the front wall and a 32-inch by 32-inch window in on the back wall," he said.
"There's also a big window in the bedroom. The result is a lower level that's flooded with tons of natural light."
The lower level (which has 950 sq. ft. of liveable space) is notable for several other features, which provide superior insulation and sound dampening. First, the floor covering is cork rather than carpet. Second, while the floor beneath the cork is cement, it's no ordinary floor.
"We put poly-iso insulation under the cork for two reasons. It not only warms up the floor but also helps seal it to prevent radon gas from seeping into the basement," he said.
"The result is the floor is warm and has a different look with the cork. And because there's a main-floor laundry upstairs, we put in a small laundry room downstairs. That made for extra space, which was put into the two bedrooms and the rec room."
Head up to the main level and you get the same feel as downstairs. The great room area is surrounded by huge windows, while an open-concept floor plan -- with the kitchen placed at the rear of the room -- offers excellent flow.
That space is not only surrounded by features that add style and utility, but by eco-friendly materials.
Meanwhile, the galley kitchen - with its four-foot-plus-wide aisle, is efficient and fetching.
"I think it made sense to put the kitchen at the back of the area to maximize space in the great room for a dining area and living room/media area. We went with sienna (cinnamon-tinted) cabinets because they had a warm look and didn't have a lot of grain. There's enough grain in the ash hardwoods," he said. "There's also a corner pantry, a raised eating nook and plenty of counter and cabinet space."
The master bedroom is on the main floor. Thanks to that, a couple can raise a family and then live in the home well into their twilight years. Having the master suite on the main floor enhances privacy because the secondary bedrooms are upstairs.
"It's a good-sized space (almost 13 feet by 12 feet) that is six feet above ground level due to having the high basement," said Dueck.
"There's all kinds of natural light due to a huge window on the front wall and there's tons of room for a bed and furniture. We put in a four-piece ensuite with a cork floor, soaker tub and sienna maple vanity next to the bedroom and then placed the walk-in closet further away for allergy-prevention purposes."
Other features include R30 walls in the great room, two inches of insulation around the footing and eco toilets that use 1.2 litres of water per flush.
"We also used wood web I joists, which are more fire-resistant than (glued) engineered I joists," he said. "And we also put in six-inch baseboards and door/window trim for character and German-sourced doors with seals and stainless handles for better sound suppression. We're really pleased with how the home turned out."
lewys@mts.net
DETAILS
BUILDER: Dueck Homes
ADDRESS: 49 Crystal Ave., St. Vital
STYLE: Raised 1.5-storey
SIZE: 1,500 sq. ft.
BEDROOMS: 3
BATHROOMS: 3.5
LOT SIZE: 40' x 112'
PRICE: $465,000 (including lot & GST)
CONTACT: Ron Derksen, RE/MAX Profes
sionals @ (204) 477-0500
OPEN HOUSE: Today, 1-3 p.m.