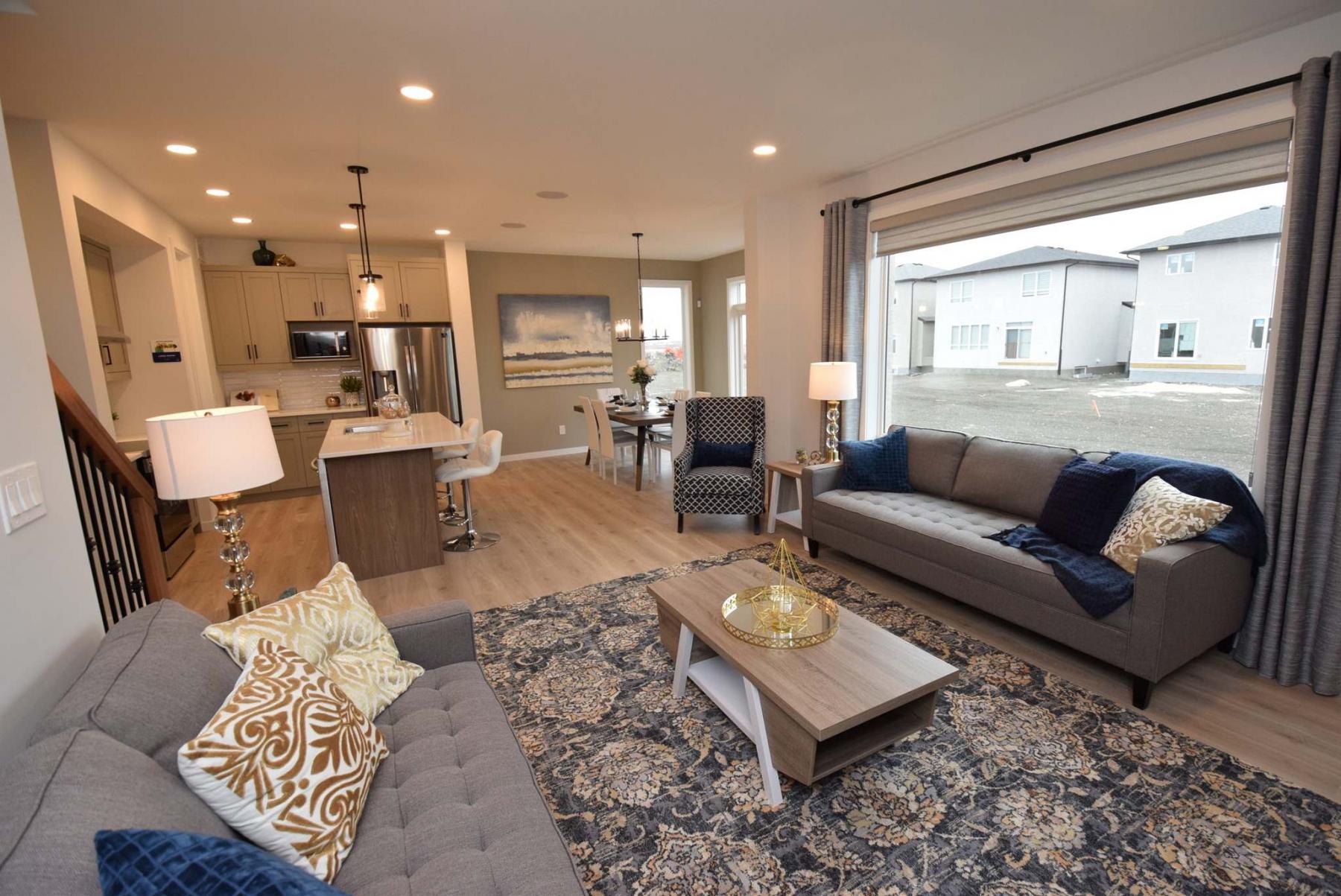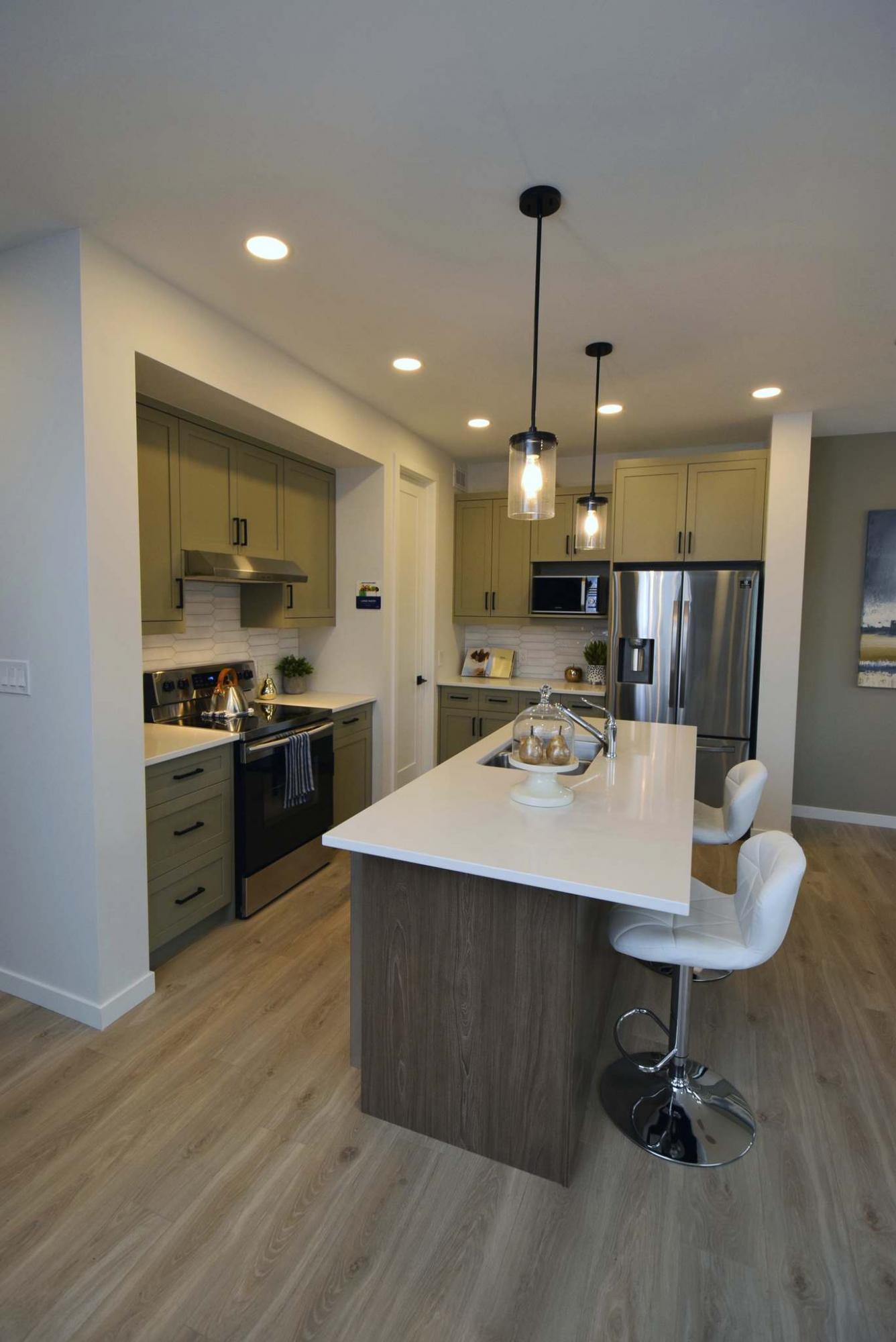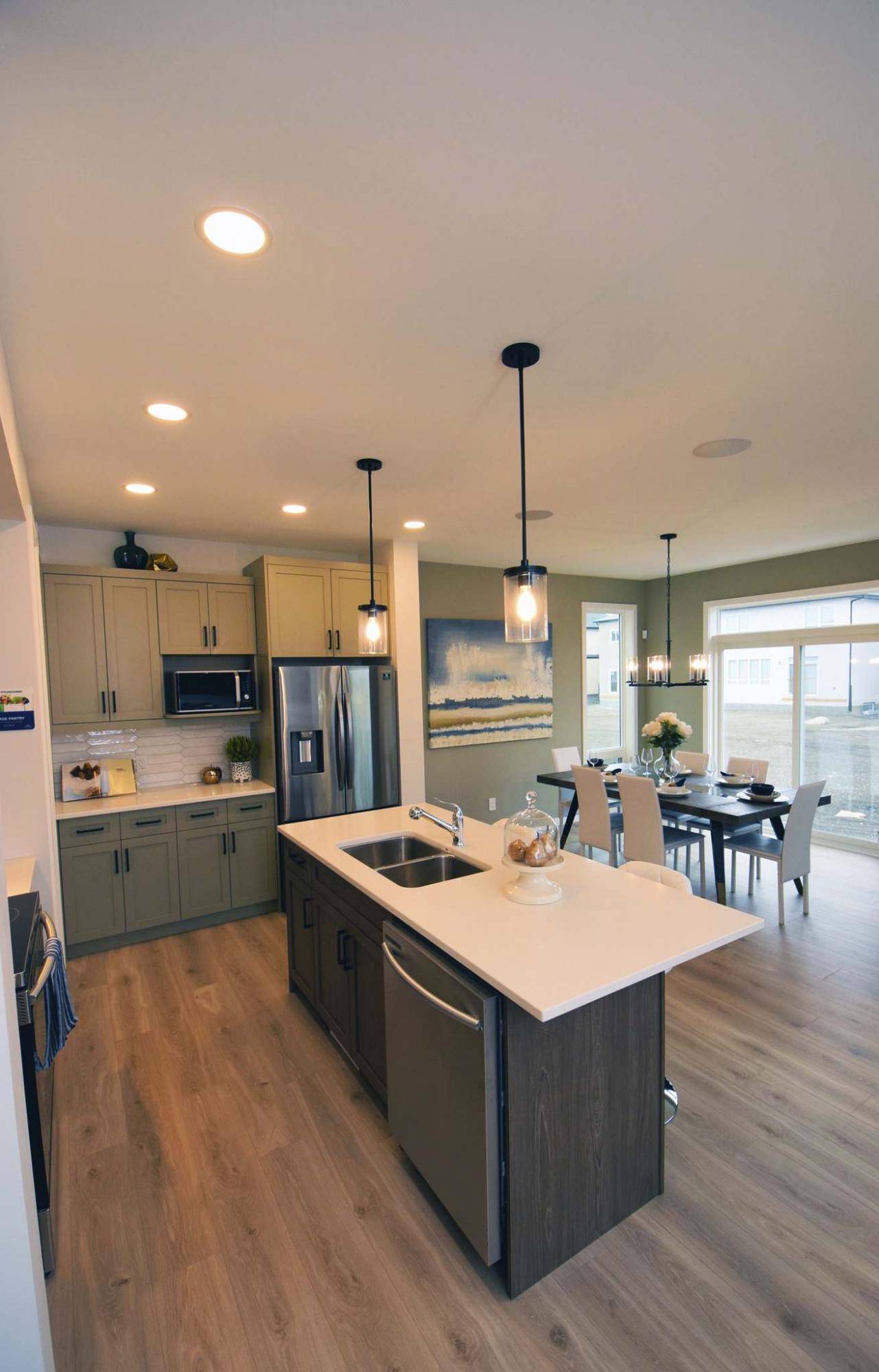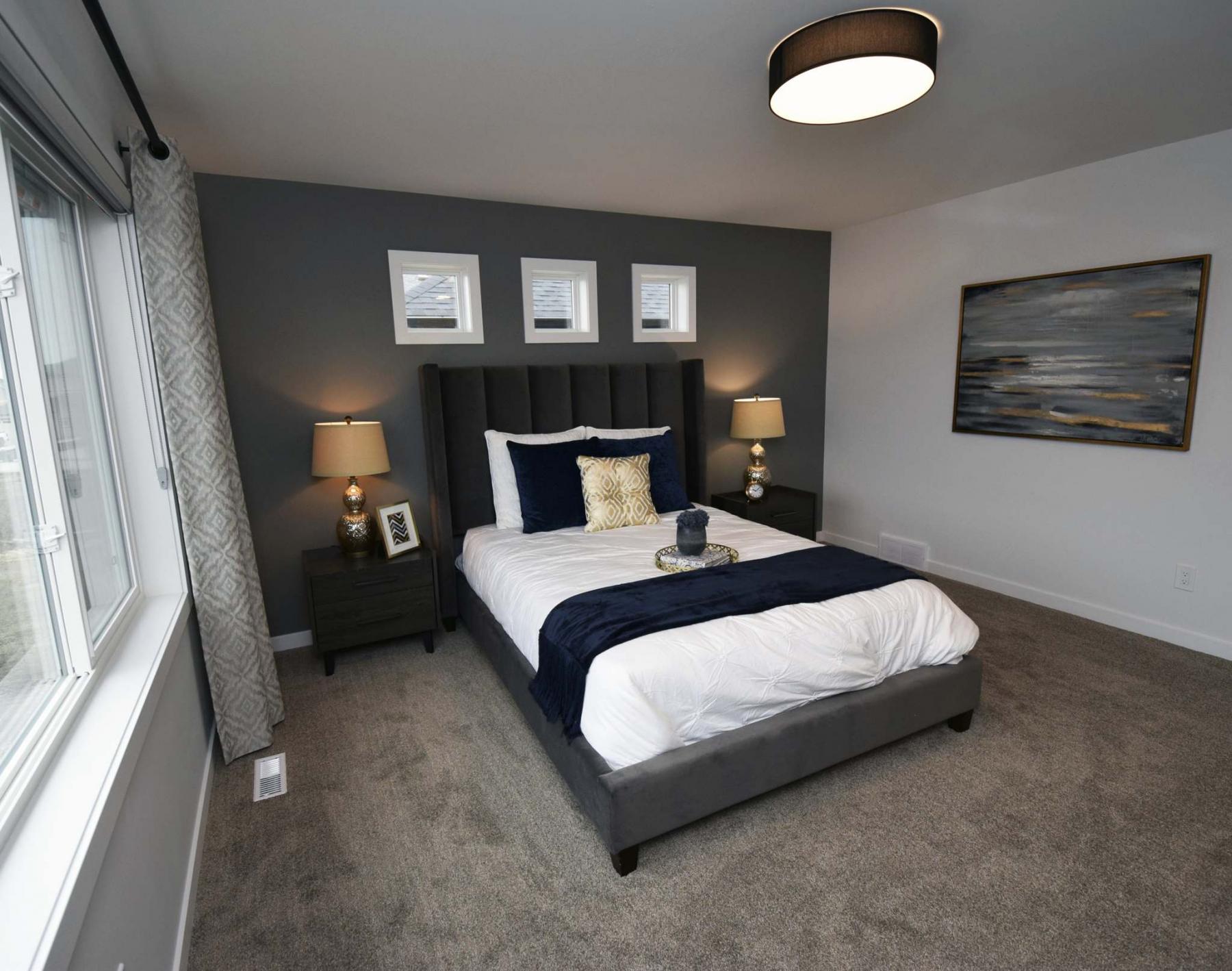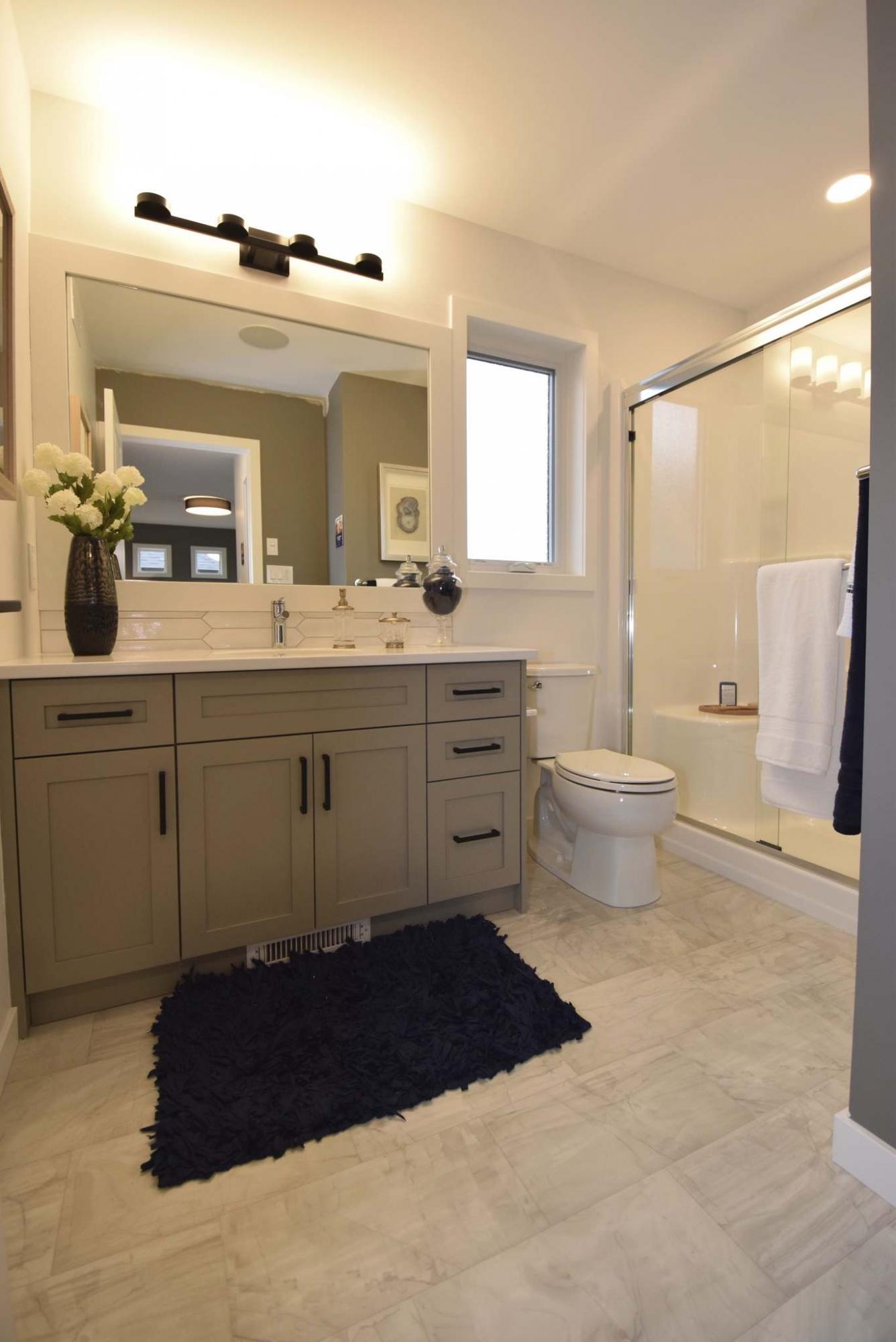 Although bigger is often regarded as better, a home's overall function isn't derived exclusively by its square footage.
Instead it is determined by how efficiently the space is used.
Consequently, an efficiently-designed home under 2,000 square-feet can feel just as big — if not not bigger — than a larger home with an inefficient design.
That's certainly the case with the Robson, a 1,797-square-foot, two-storey show home found at 27 George Barone Bay in Transcona's Devonshire Park.
According to Barry Rochelle, the Randall Homes new home sales consultant for this spectacular design, its looks are actually deceiving.
"After going through the home, everyone thinks it's well over 2,000 sq. ft.," he says. "That's because you get a real feeling of space the moment you step into the foyer."
That spacious feel is generated by a duo of design features which are subtly woven into the foyer's design.
"First, an eight-foot front door creates a nice feel when you walk into the home," says Rochelle. "Second, an 11-foot ceiling also gives the foyer a nice, spacious feel. An eight-foot closet door and eight-foot door to the lifestyle room to the right of the foyer add to that feeling of space. Everyone who's gone through the home has noticed, and really appreciated, those features."
He adds families have also appreciated the Robson's efficient floor plan.
"There's no wasted space anywhere, the home's layout is excellent from start to finish. It's very user-friendly, and suits families really well."
The lifestyle room illustrates this perfectly.
Placed to the right of a wide landing that neatly bridges the gap between the sunken foyer and great room, it sits directly across from a three-piece bath, making it a very versatile space.
"It could be used as an in-law suite, office to serve a home-based business or a den the whole family can use," he says. "There's also an optional sunken side entrance that could be used as a private entrance by whoever is using the lifestyle room as a bedroom."
A neatly angled entrance then leads into an alluring great room that draws you inside with its bright, warm and highly efficient design.
"I really like how the foyer and entrance provides some privacy coming in, and how the great room opens up so nicely in front of you once you step inside," Rochelle says. "With all its room and open feel, people can't believe the home is just a bit under 1,800 sq. ft.."
Indeed, the great room defies logic. Yet, there it is, a collection of oversized windows on its rear wall letting in loads of natural light, well-proportioned spaces providing function and rich finishes adding just the right amount of flair.
"All the natural light that comes in from the windows on the back wall really opens up the area along with the open layout," he says. "The island in the kitchen is the perfect size, creating lots of aisle space while offering an eating nook for three. The dining area to the rear of the kitchen is huge, and framed perfectly by a patio door with transom above that adds more natural light."
Then, there's the adjacent family room. Bathed in daylight courtesy of a massive picture window, it embodies the great room's stylish yet functional design.
"The entertainment unit is simple yet looks incredible with its oversized electric ribbon fireplace set in grey drywall with an oak mantel and taupe feature wall with tons of space for a big screen TV above," says Rochelle. "The kitchen also looks great with its taupe cabinets, off-white quartz countertops, elongated white octagonal backsplash and stainless appliances."
As impressive as the Robson's efficiently-designed main floor is, its second floor may be even more impressive.
Thanks to a mid-sized landing around which all five spaces, a four-piece bath, laundry room and three bedrooms, revolve, each space is far more generous than you may expect.
"Again, not an inch of space was wasted," he says. "Both secondary bedrooms are huge with massive windows — one even comes with a walk-in closet. There's plenty of room to do your laundry in the laundry room without feeling boxed in, the main bath is spacious and nicely finished, and the master suite is just an amazing space."
Measuring in at an impressive 14 by 14 feet, loads of natural light flows into the bedroom via a huge window on its rear wall and three optional piano windows above the bed, their white trim popping on the taupe feature wall behind it.
"The combination of colours and natural light is just perfect. A short hallway to the left features a big walk-in closet to the right, and a three-piece ensuite at the end with a five-foot shower, warm vinyl tile floor and taupe vanity with quartz countertop and soft-close doors and drawers."
Rochelle says the Robson possesses the style, flexibility and overall livability that families are looking for.
"Its layout is second to none, and it offers great value at $525,900 with show home upgrades, or with more basic finishes starting at $469,900. The designers at Randall Homes didn't miss a thing with its design."
lewys@mymts.net
Details
Builder: Randall Homes
Address: 27 George Barone Bay, Devonshire Park (Transcona)
Style: two-storey
Model: Robson
Size: 1,797 sq. ft.
Bedrooms: three plus main floor lifestyle room
Bathrooms: 2.5
Price: $525,900 (Includes lot, upgrades & GST)
Contact: Barry Rochelle, new homes sales consultant, 204-295-4787