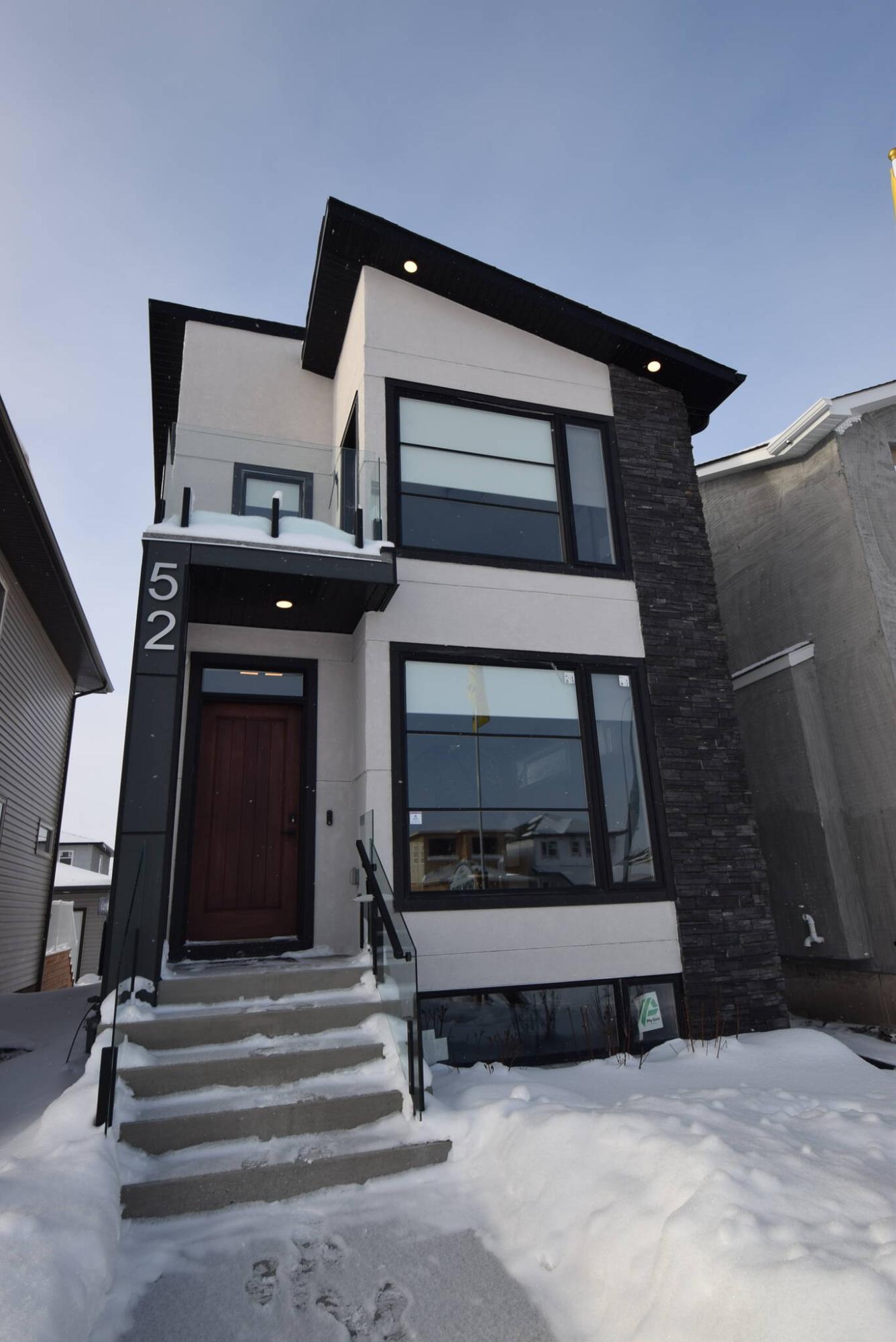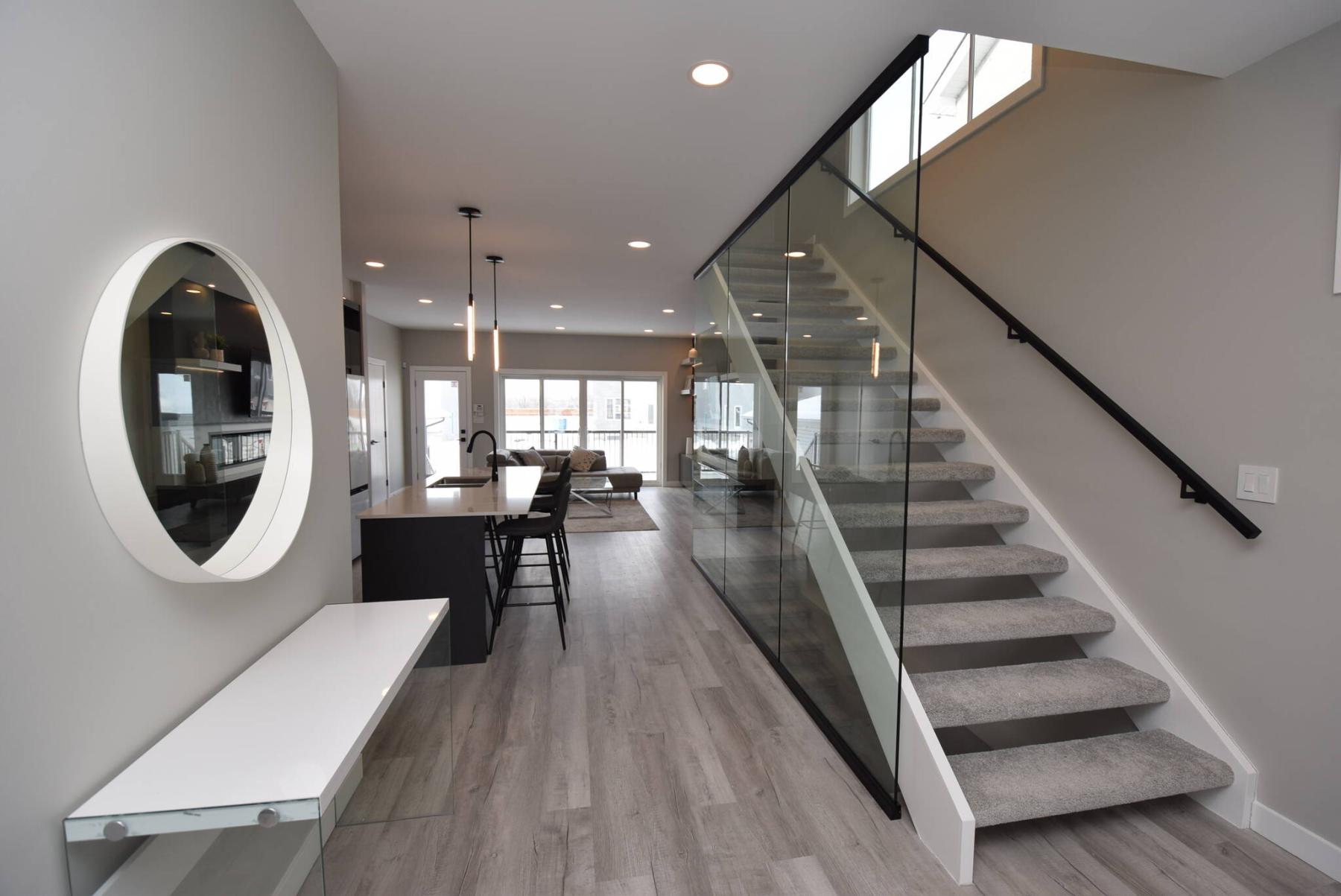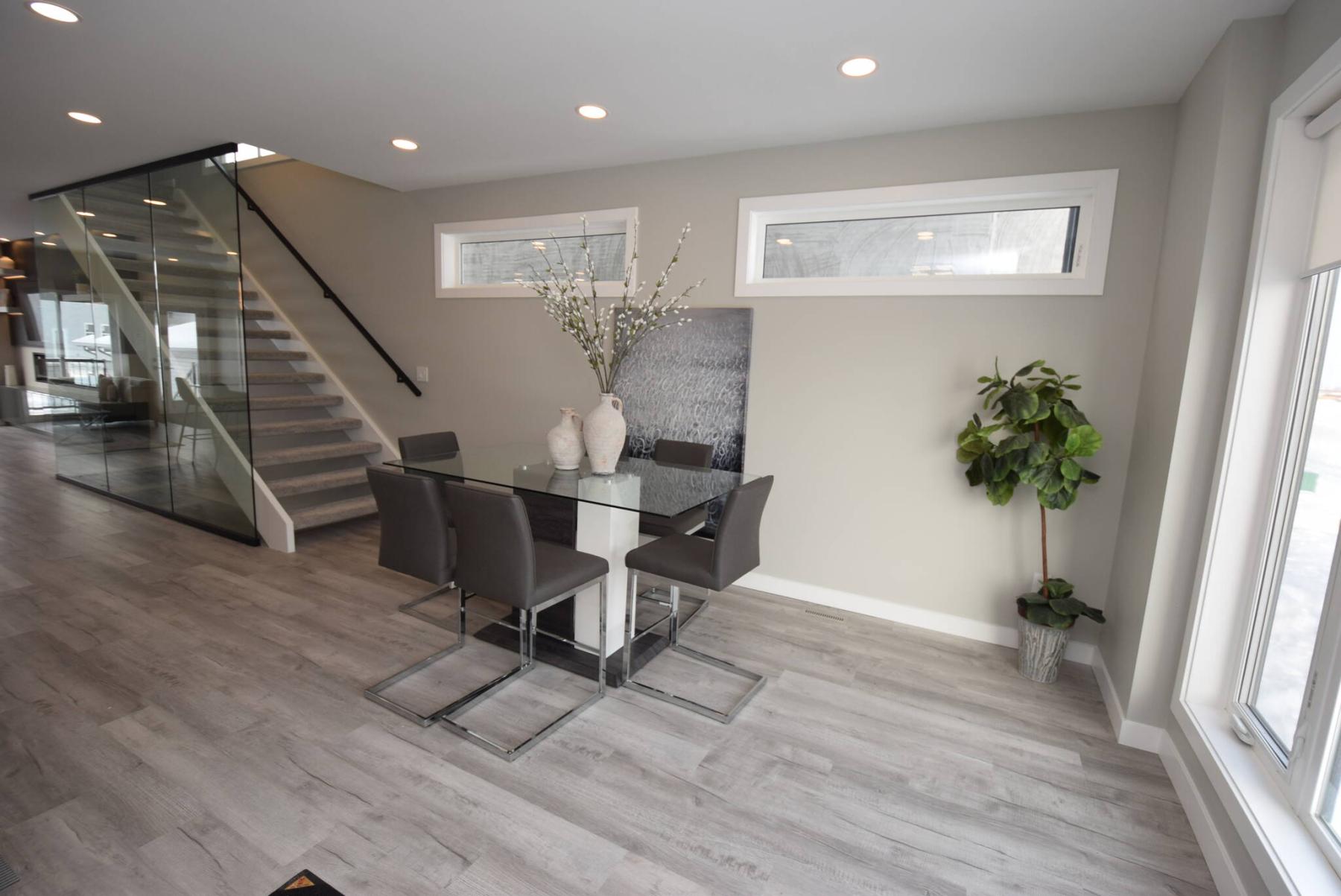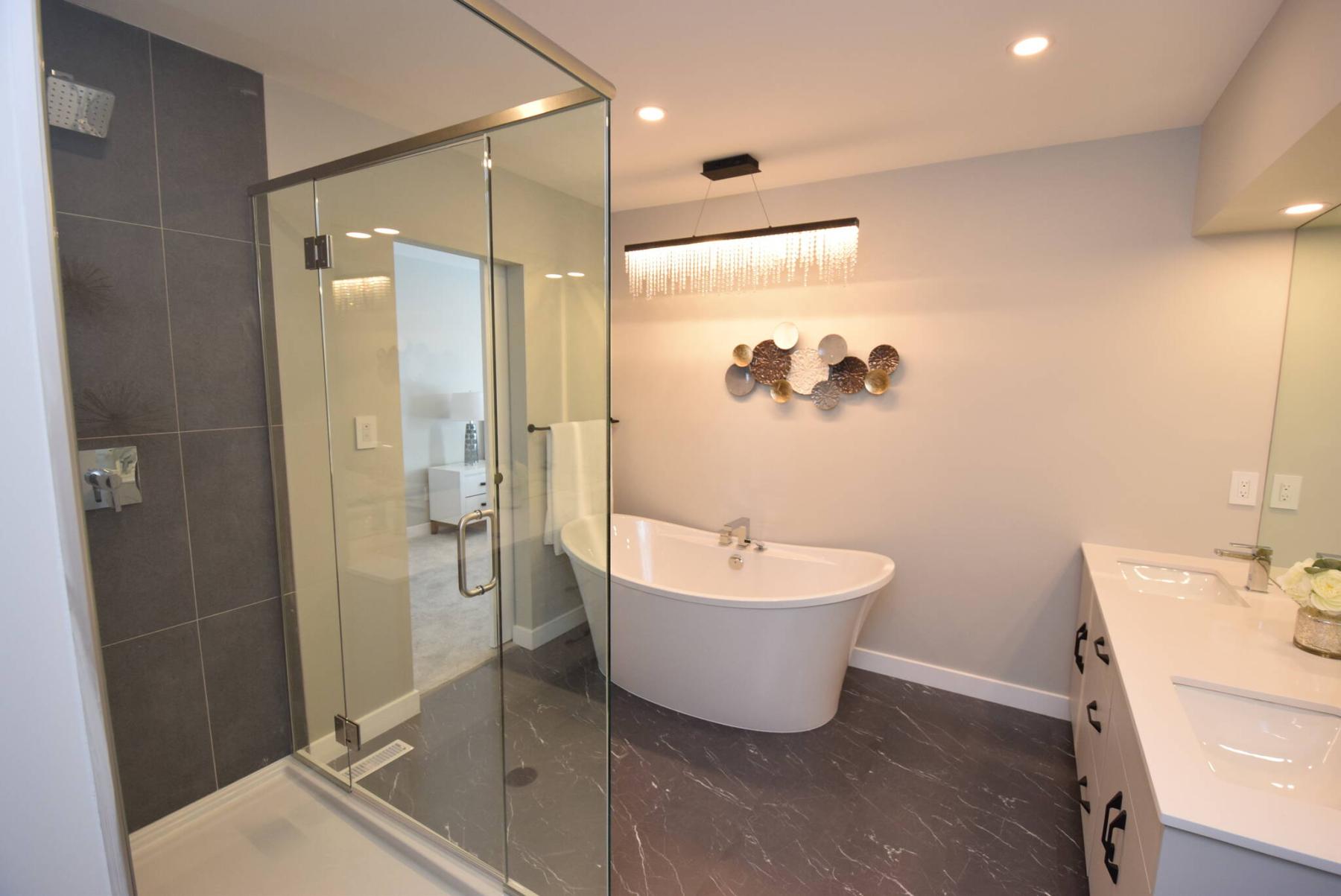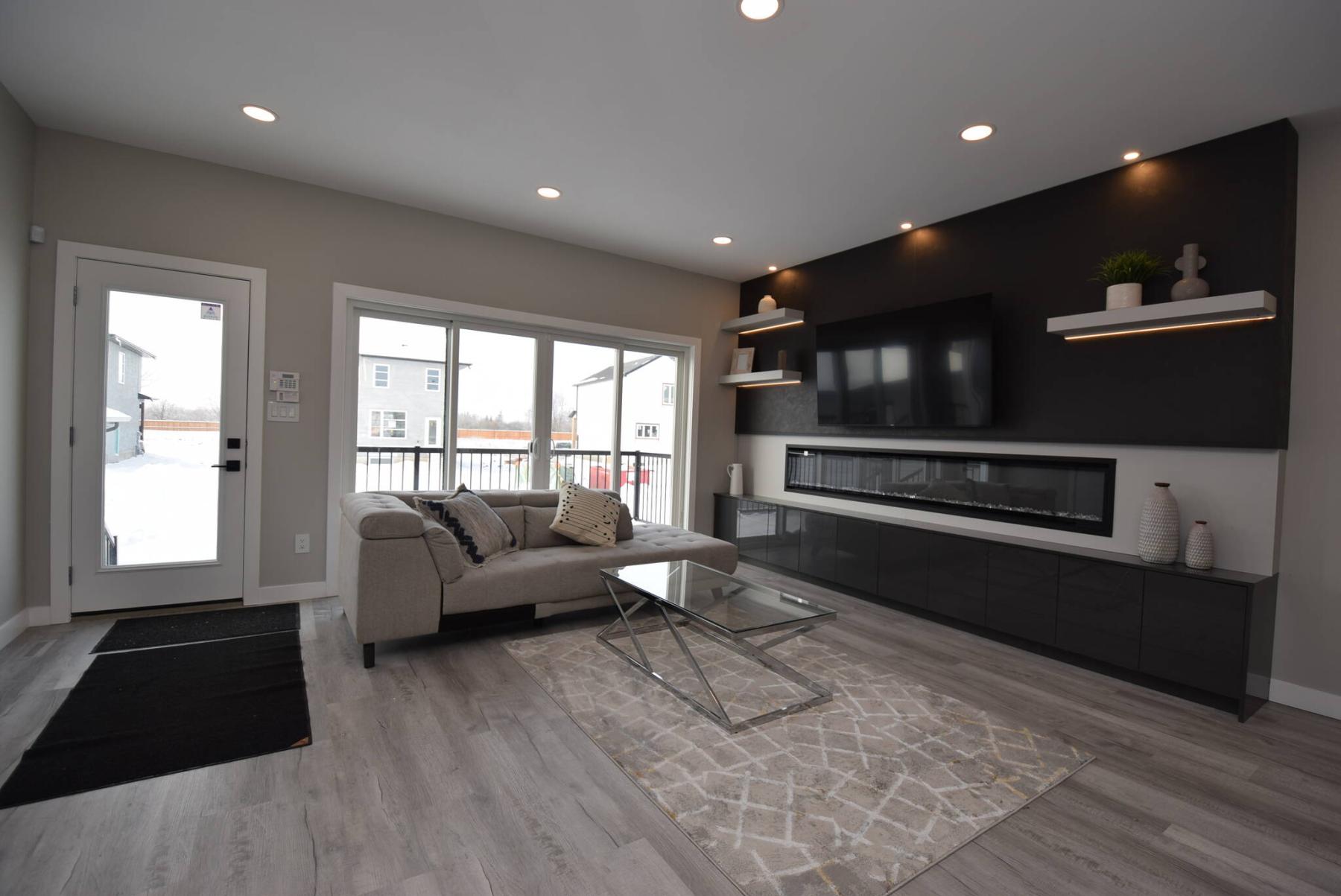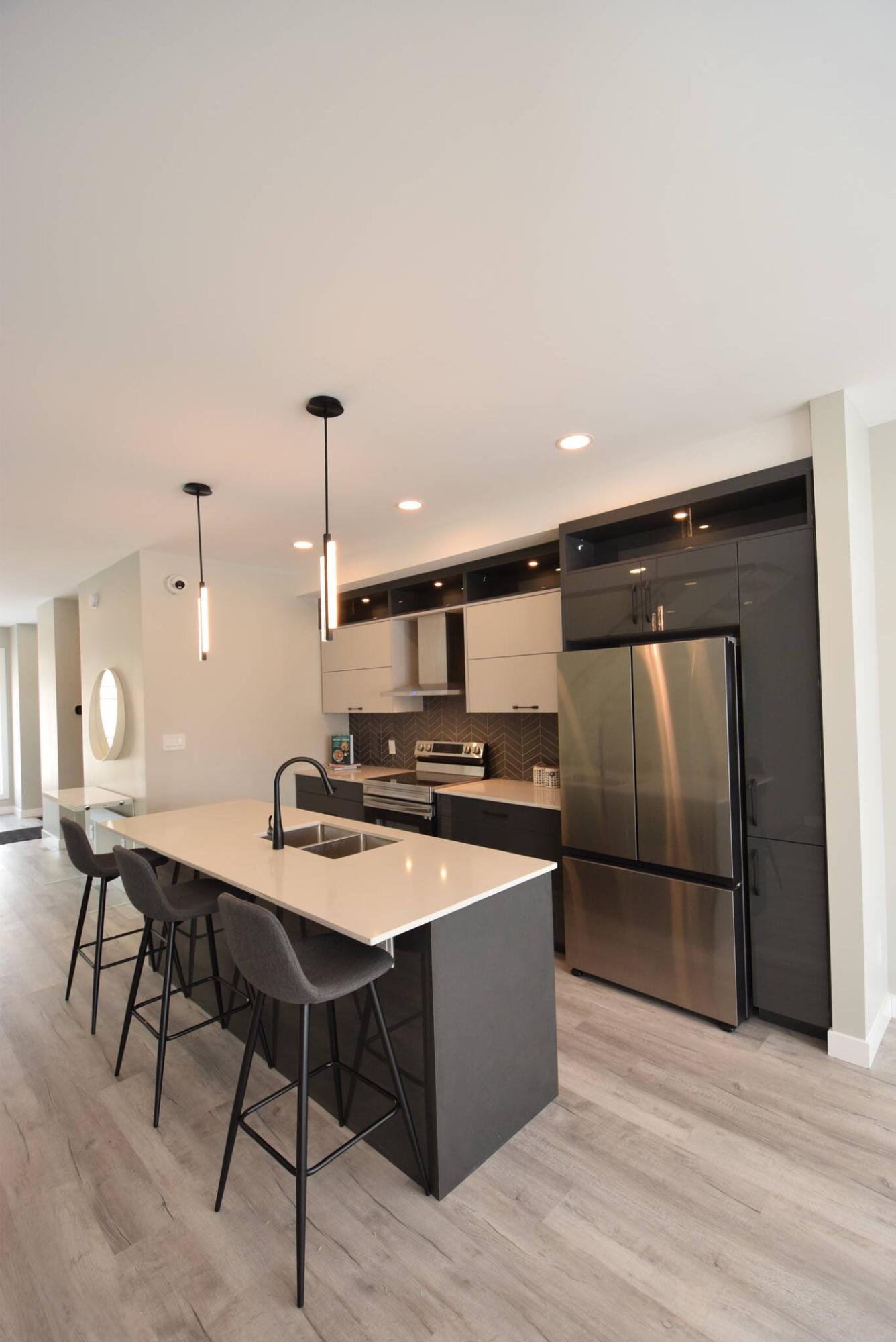 It's an idiom that's seemingly been around since time immemorial: good things come in small packages.
While it doesn't always ring true — after all, good things sometimes, but not always, come in small packages — it does with Discovery Homes' new show home at 52 Goodman Drive in Highland Pointe.
"This home, which is new to the Discovery line-up, really is a nice one," Reid Boles of the Moore Group says of the Bellmond, an imaginative, 1,693 square-foot, two-storey design. "It shows that a mid-sized, laned home can not only be very livable, but can also be quite luxurious."
And while livability can be an issue with laned homes that are built on narrower-than-normal lots, it's not with the Bellmond thanks to a clever collection of subtly integrated design features.
First, there's the home's glass-filled front and rear walls, which promote uninterrupted light flow from the front to back of the home, and vice-versa.
"All the windows — there's also two oversized transom windows next to the dining area that let in even more light — create a bright, airy atmosphere that gives the home a positive feel the moment you walk in," says Boles. "Add in a nine-foot ceiling and tons of pot lights, and you never feel like you're lacking for light or space."
He adds that the design of the Bellmond's upper-level staircase simultaneously promotes light flow and adds style to the main living area.
"A three-panel tempered glass wall with black trim defines it without interrupting light flow; it even allows light to filter down from a window over the stairs. It's a design feature you'd expect in a luxury home, but not necessarily a laned home."
Meanwhile, the finishes in the main living area — rich grey/taupe vinyl plank flooring, two-tone cabinets in the kitchen and charcoal grey hues in the family room — temper all the natural light and add modern warmth.
Boles says the entertainment unit in the family room adds a welcome dash of wow factor.
"The main living area is the definition of open-concept, high-quality finished living," Boles says. "The flooring is gorgeous, and taupe and grey cabinets and grey herringbone backsplash in the kitchen add depth and contrast along with taupe countertops and stainless appliances."
Another injection of darker finishes in the family room also serves to offset all the natural light that floods in through double-wide garden doors and a rear entry door with a glass centre.
"A 100-inch linear electric fireplace with black trim really stands out in an off-white background. Glossy grey cabinetry below adds style and storage, while a charcoal feature wall above with TV niche and off-white floating shelving adds texture and contrast," he says. "And the garden door leads out to a large backyard deck."
Take the striking open-riser staircase upstairs, and you find a beautifully arranged upper level.
Somehow, Discovery's design team managed to fit in three bedrooms, plus a laundry area and spacious, well-appointed main bath.
"Both secondary bedrooms are a good size, and the laundry area is conveniently located in the center of the hallway. And the big window over the stairs lets in lots of natural light."
Finally, there's the privately positioned primary bedroom, which must be seen to be believed.
"It's my favourite part of the home," says Boles. "A huge window on its rear wall lets in more natural light and there's a door to a private, front-facing balcony."
There's more, he adds.
"You also get a big walk-in closet with a window and built-in storage and an incredible ensuite with soaker tub, walk-in shower with herringbone tile feature wall, grey vinyl tile floor and grey vanity with quartz countertop and his/her sinks. You can also close the ensuite off with a cool barn-style sliding door."
Few mid-sized, laned homes offer the livability and style that the Bellmond does, says Boles.
"Its floor plan is exceptional, and the finishing quality is over the top. You don't see many homes done up like this one. The value, style and livability that it offers is off the charts."
lewys@mymts.net