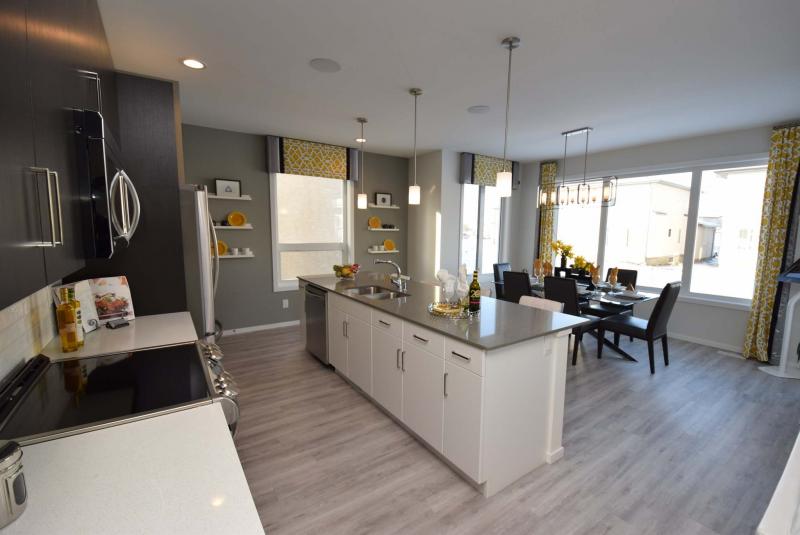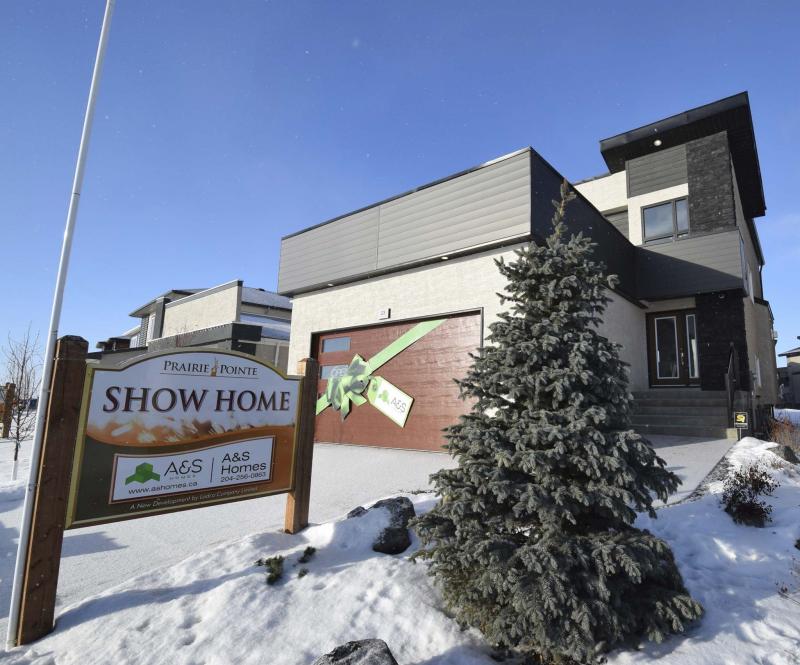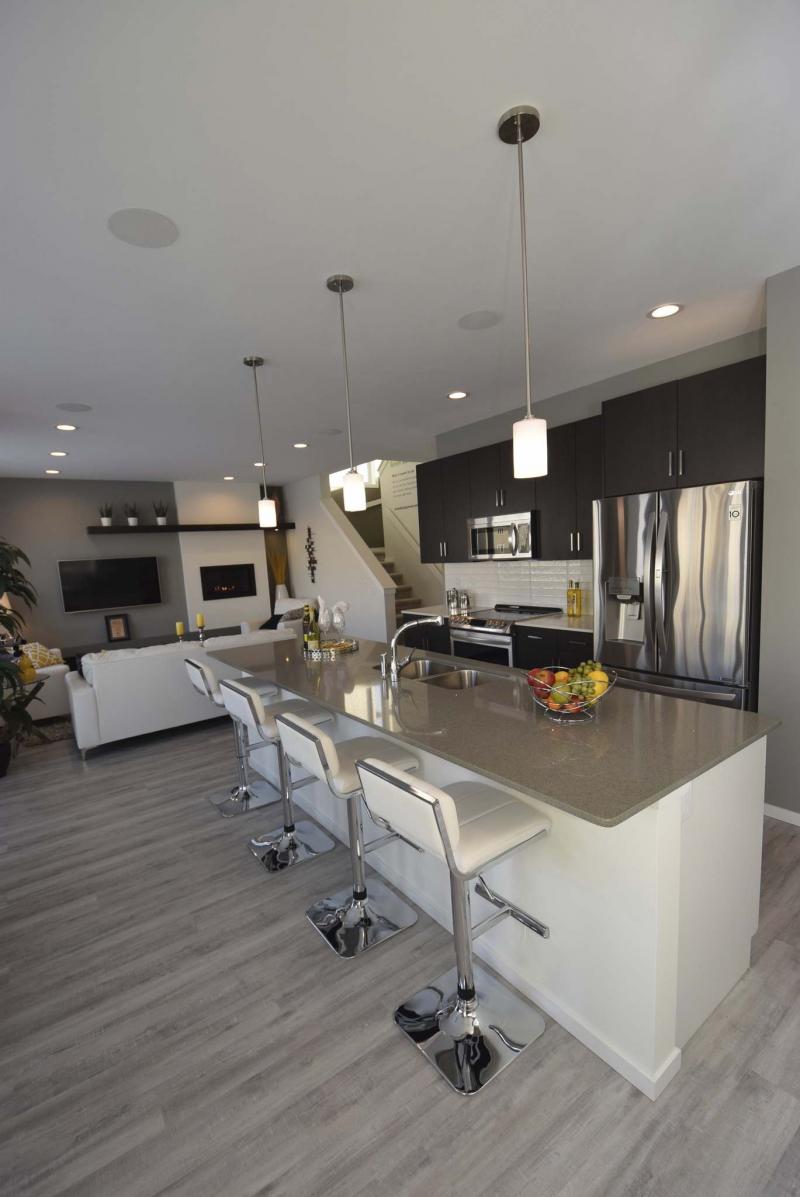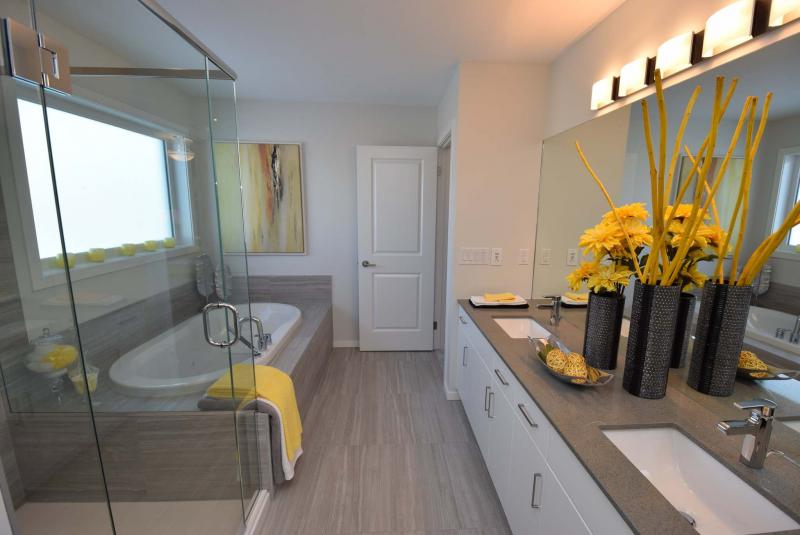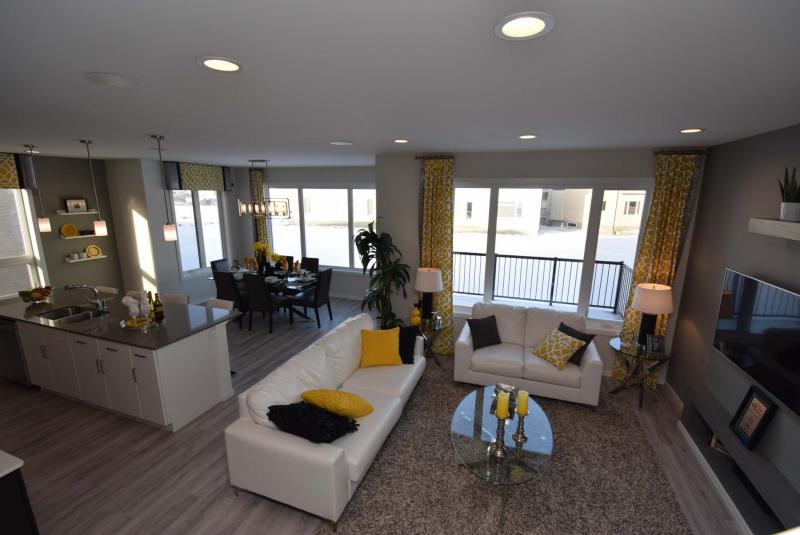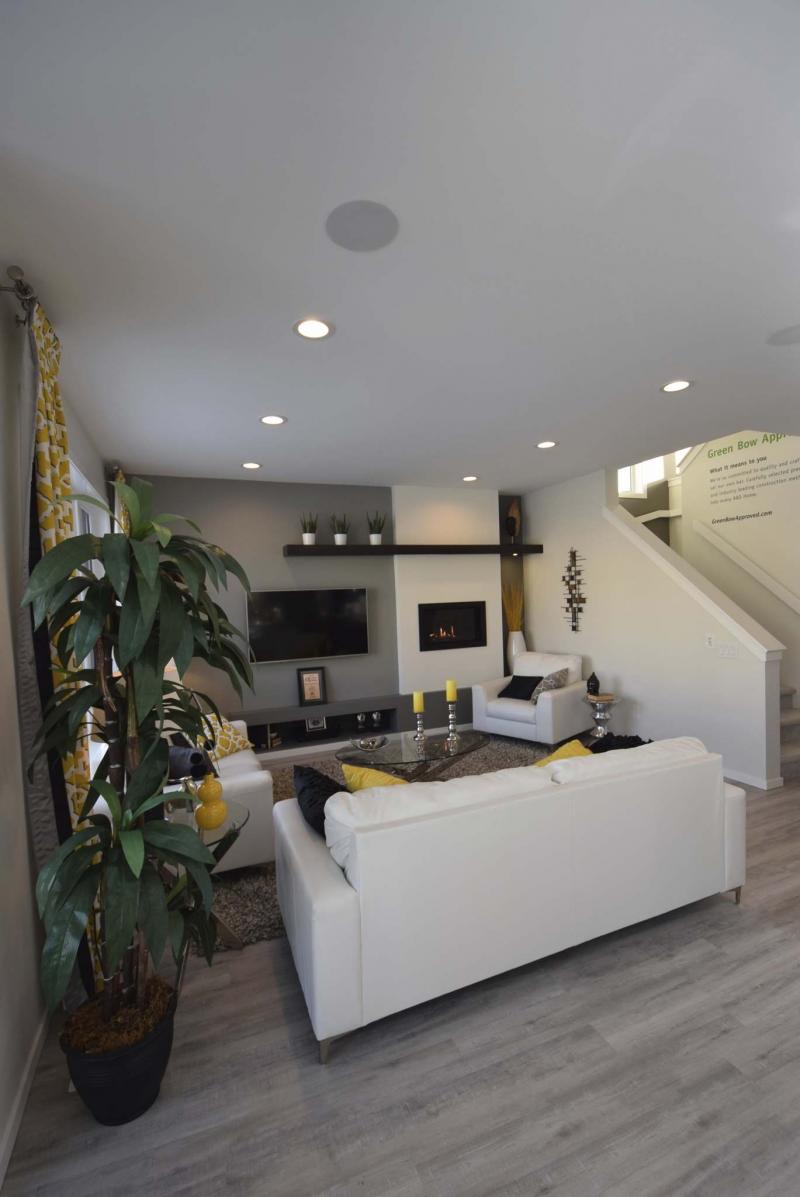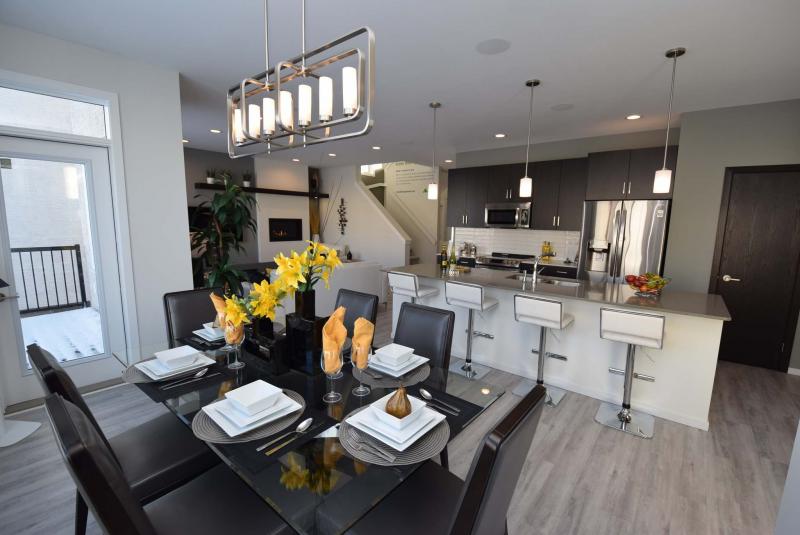 As the old saying goes, bigger isn't always better.
The Beau Jess — A & S Homes' newest two-storey show home at 23 Skyline Dr. in Prairie Pointe — proves that a home doesn't have to be big to be luxurious and livable, Rob Hutchinson of Re/Max Performance Realty says.
"Even though it's 'only' 1,853 square feet, it has all the luxurious features of a bigger home, only on a more economical scale," he says. "It's a smaller home that's stunning yet practical."
That balance of wow factor and livability starts in the elegant, efficient foyer.
A soaring ceiling gives it a grand, welcoming feel, while huge windows on the wall over the front entrance let in tons of natural light. A compact wing to the left then infuses the area with a welcome and somewhat unexpected dose of utility.
"This home was designed to be a family home — either for a family of four to five or a multi-generational family," Hutchison says.
"As a result, it has four bedrooms. One of the four bedrooms is in that wing next to a four-piece bath. It could be used as a den, bedroom for a teen or bedroom for a parent, depending on your needs."
The foyer connects to a brief hallway which leads into a bright, spacious open-concept great room.
"The first thing you notice are all the big windows, which make for a great room that's filled with all kinds of natural light. Then, you notice how well-laid-out the great room is. Because its layout is so efficient, there's plenty of room to move."
That's impressive, considering the Beau Jess is 1,853 sq. ft., not 2,100 sq. ft. Not only are the three spaces — kitchen and dining area to the left and family room to the right — surprisingly spacious, but they're accessible yet distinct.
Hutchison says that open yet organized feel starts with the island kitchen.
"It's defined by a fantastic (three-by-10-foot) island with double sink that seats four. Even though the island is quite large, there's plenty of room to move about and create in and around the kitchen. Espresso Highland cabinets blend nicely with light and dark grey countertops and a white backsplash, and the island, with its light base and dark quartz countertop, really pops."
Meanwhile, the adjacent dining area also pops.
"It was placed to the rear of the kitchen in a boxed-out area with glass on all sides to give it a solarium-like feel," he said. "Because it's set back, it's a separate space. Yet, it's still open to the kitchen and family room. It's perfect for entertaining."
The great room is then finished off by a mid-sized family room that possesses a clean, modern warmth.
"I love the custom entertainment centre with its simple, elegant design," Hutchison says. "The gas fireplace pops in the middle of a white one-third wall with the TV to the left on a grey feature wall. Floating espresso shelving adds a touch of class above while a storage unit below the TV provides a neat little storage spot."
Access to the Beau Jess' upper level comes via a recessed staircase that's tucked cleverly away to the rear of the family room.
Not surprisingly, it leads up to a second floor that features an exceptionally efficient layout.
"There are no hallways to waste space," he says. "All four spaces — the three bedrooms and main bath — revolve around a landing that provides all kinds of room to move. Windows over the stairs let in tons of natural light, while more light comes in from oversized windows in the bedrooms. This is not a dark home in the least."
Nor is it a home that lacks space.
Both secondary bedrooms are large, while the intelligently designed master suite is loaded with all kinds of style and function.
"Its design is impeccable," Hutchison says. "Having the ensuite and walk-in closet set back in a hallway off the bedroom makes the bedroom feel that much bigger. There's a big walk-in closet, and a deluxe ensuite with six-foot, jetted soaker tub in a ceramic tile surround, four-foot shower — and big obscured-glass window that lets in light, yet maintains privacy."
Best of all, the Beau Jess — which offers potential for over 2,400 sq. ft. of total livable space with five bedrooms and four bathrooms when the basement is finished (at extra cost) — can be purchased for under $470,000.
"We can start building the home for $463,000. That includes standard finishes, lot, piles, impact fee and GST," he says.
"I think it's a home that any family would appreciate with its stunning yet practical design. It shows that luxury can be sensible, and affordable."
lewys@mymts.net
Details
Builder: A & S Homes
Address: 23 Skyline Dr., Prairie Pointe
Style: Two-storey
Model: The Beau Jess
Size: 1,853 sq. ft.
Bedrooms: 4
Bathrooms: 3
Price: Starting at $463,000, including lot, GST, piles and impact fee
Contact: Rob Hutchison, RE/MAX Performance Realty, 204-799-7411 or Terry Gallinger, RE/MAX Performance Realty, 204-333-9167