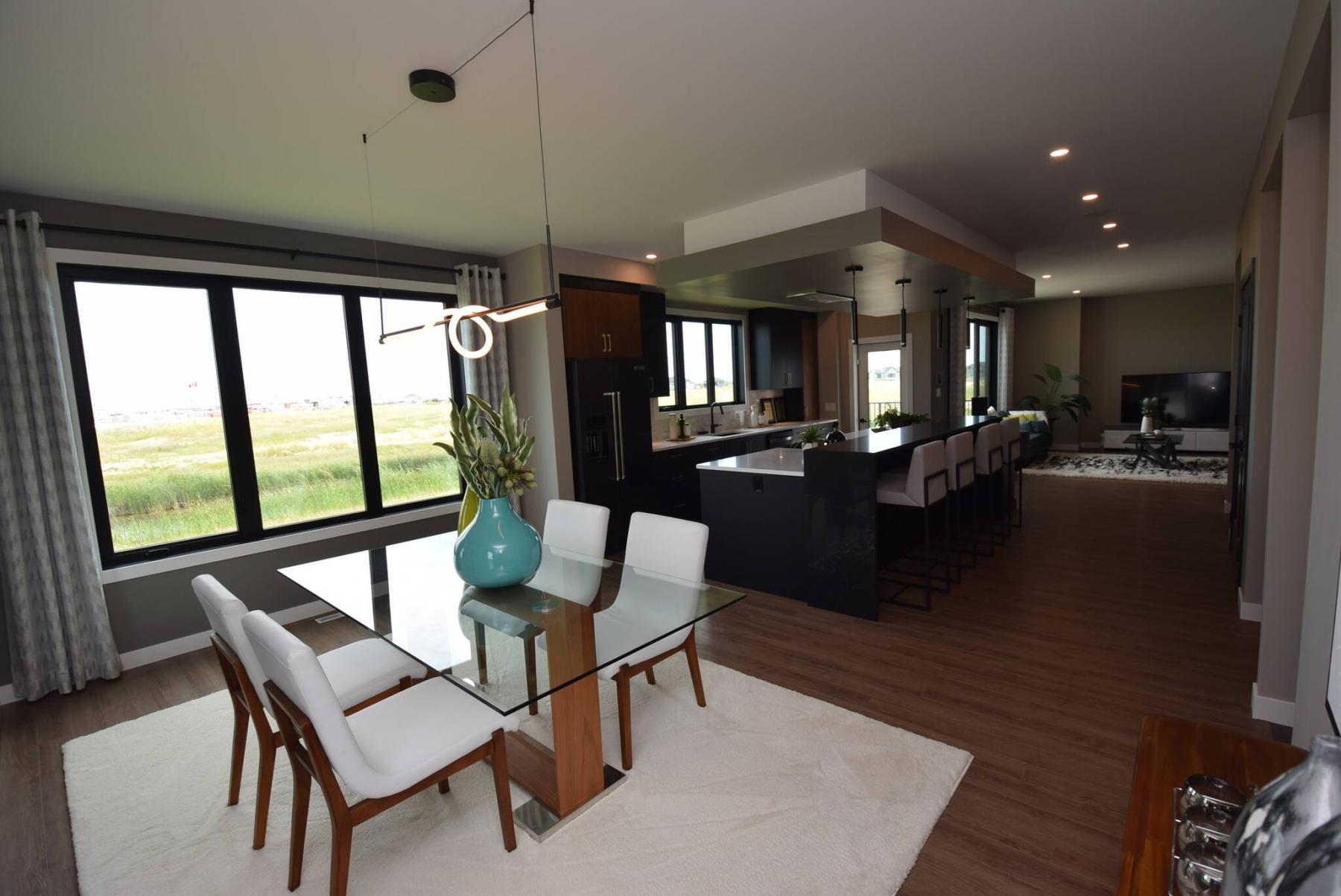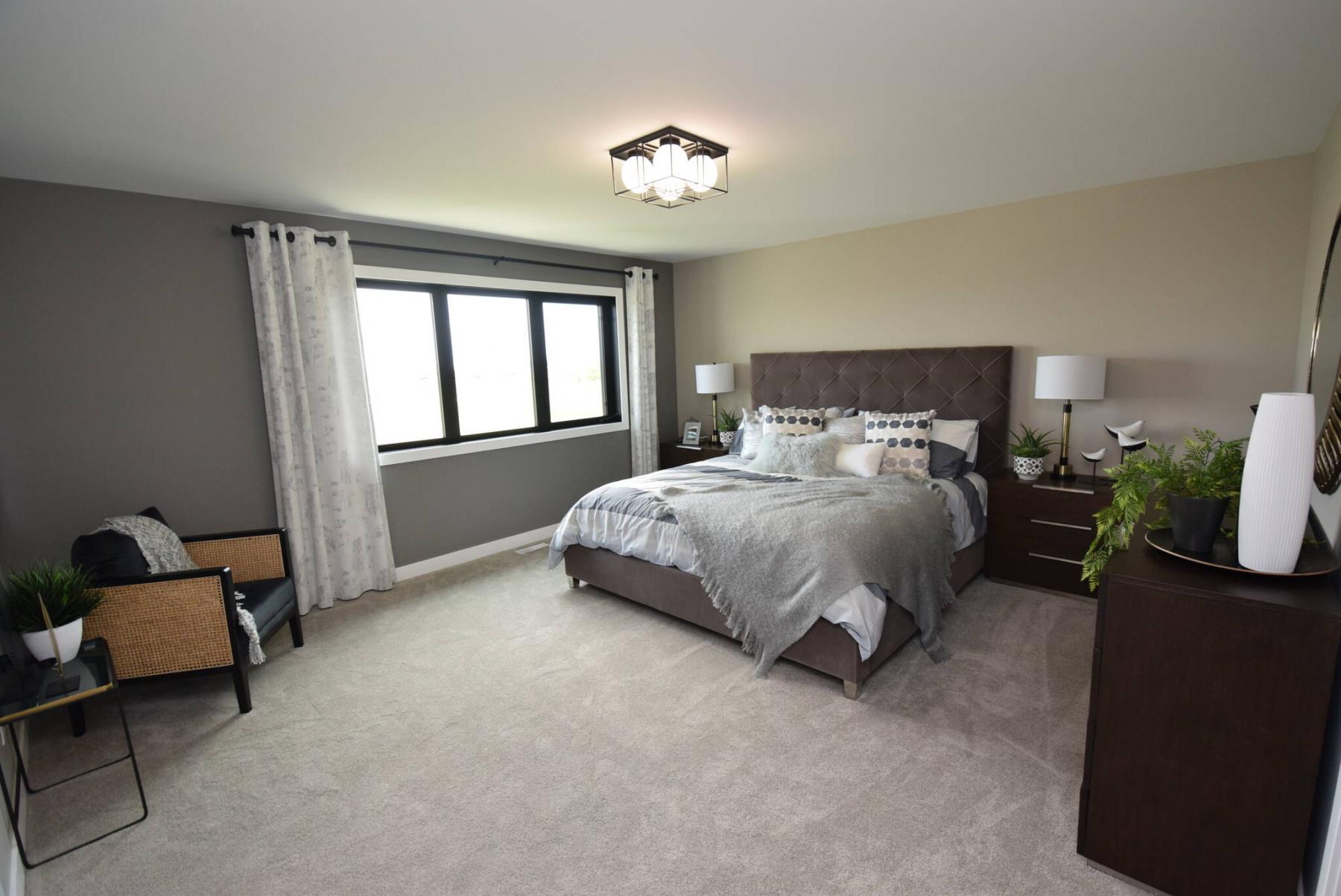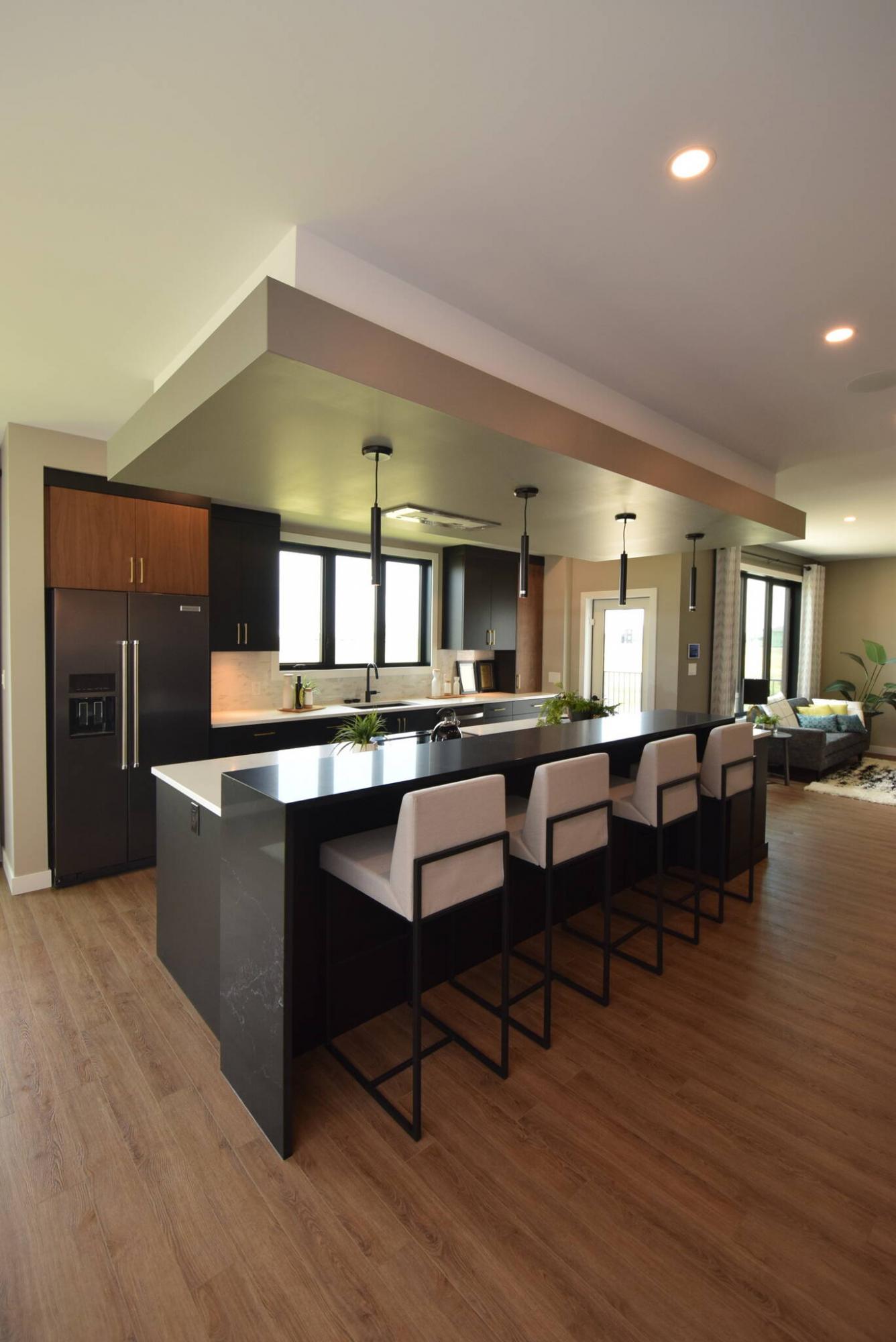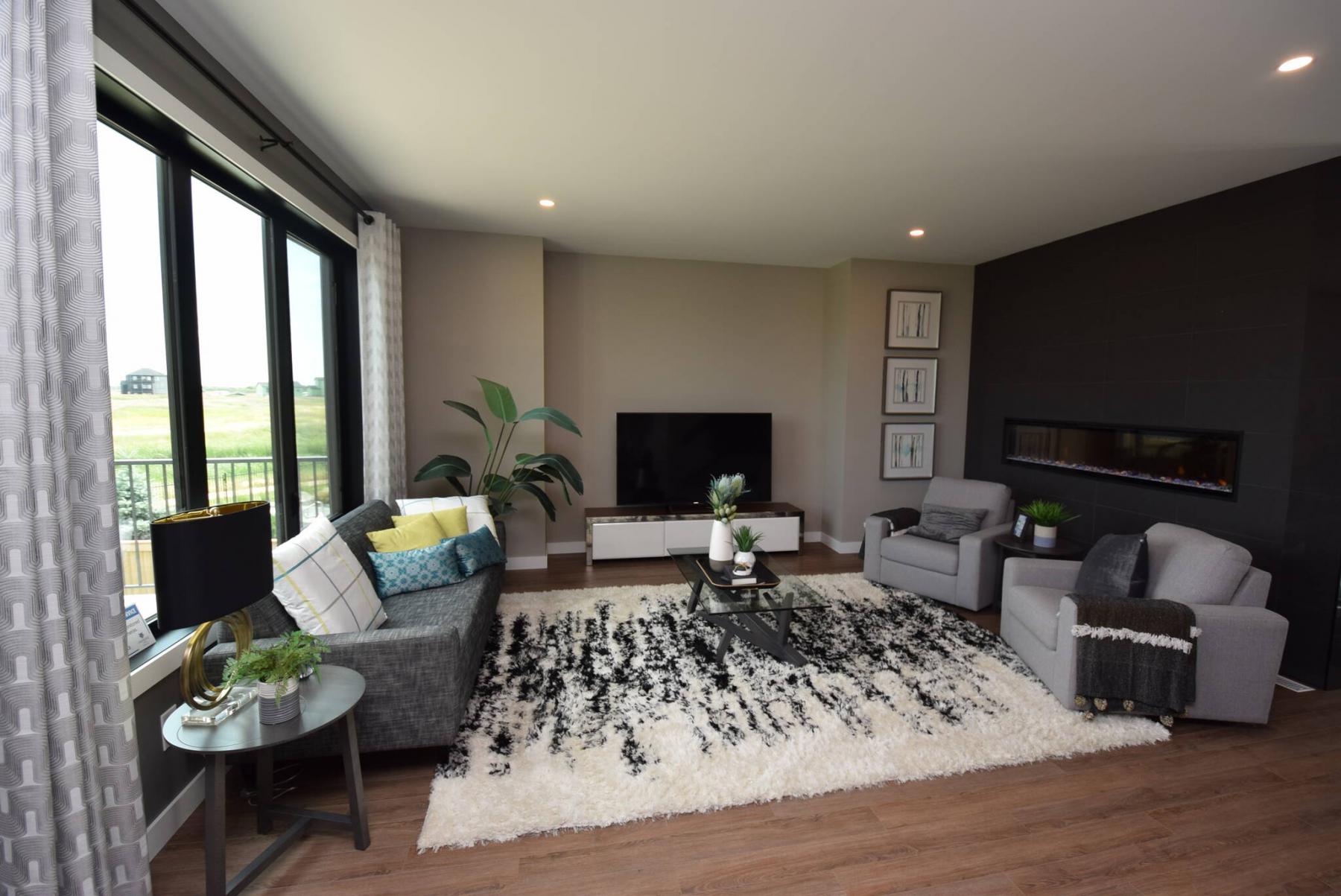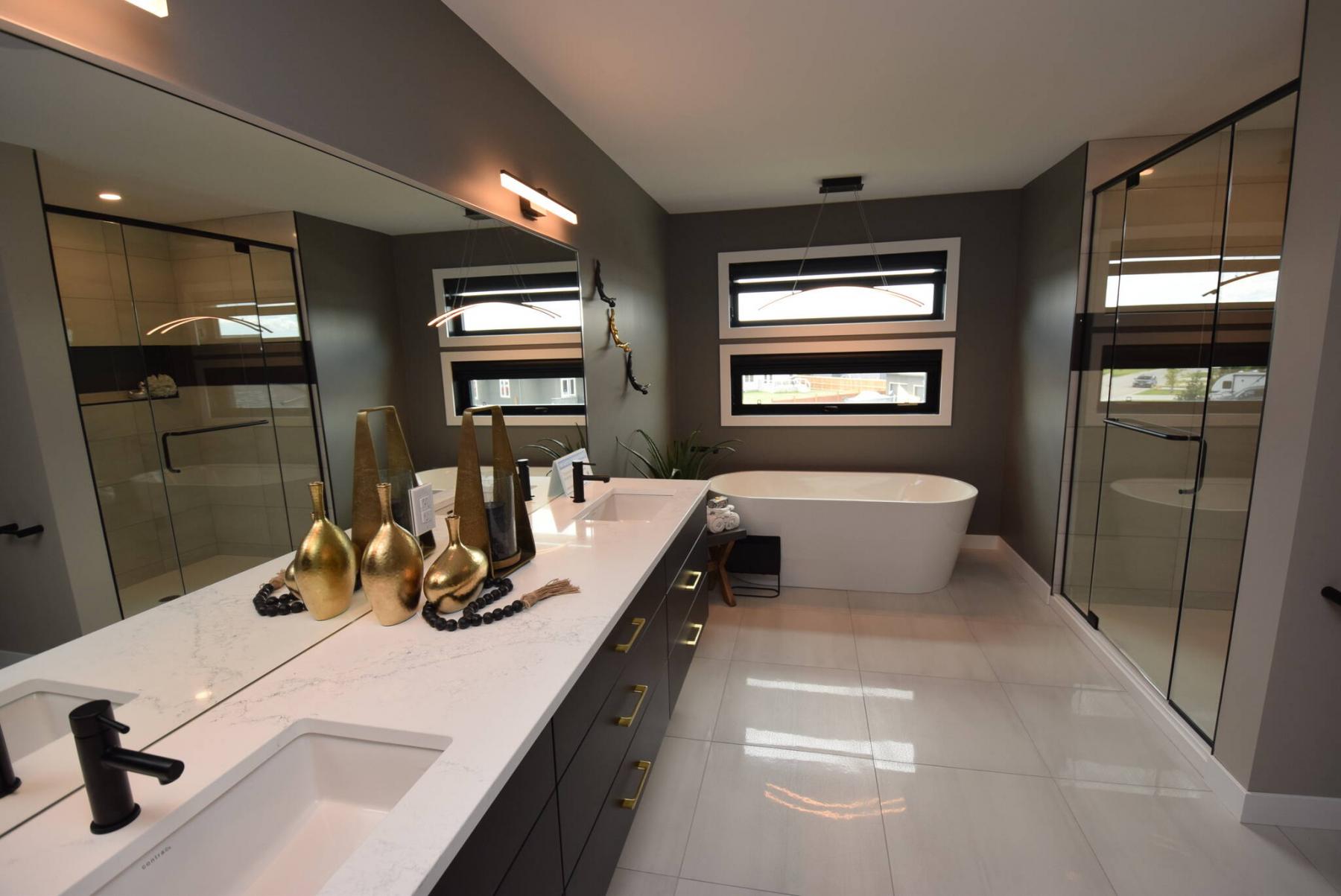 Most builders will tell you it's easy to build a king-sized home.
The hard part is making a large home feel like it isn't just a random collection of disjointed spaces.
A smart floor plan is the key to the sense of space and connection that runs throughout the 2,464 square-foot Santa Cruz design, says Daryl Chatyrbok, new home sales consultant with Foxridge Homes.
"Even though it's a large home, its design is practical and inviting," he says of the award-winning two-storey, three-bedroom, three-bath abode. "Its layout is excellent from start to finish."
In short, the secret to the Santa Cruz's appeal lies in the fact that all its space has been carefully used in such a way that it's at once livable and cosy.
Case in point, is the foyer, which is sunken down two steps from the main floor.
"It starts the home off in efficient fashion," says Mark Kogan, Chatyrbok's sales partner for 82 Fetterly. "There's a double coat closet to the left, and a home office tucked away neatly to the right. Durable vinyl tile flooring runs from the foyer into the office."
Take the brief staircase through a four-foot-wide doorway, and you step right into a main living area that features an open yet well-segmented layout.
"You're greeted by a spacious great room with a huge picture window that lets in all kinds of natural light, plus a wonderful view of the wetlands behind the home," says Kogan. "The opposite wall holds a 75-inch linear electric fireplace with black trim that's set off beautifully by a grey tile feature wall."
From there, the main living area takes a ninety-degree turn left into a striking – and highly functional – kitchen/dining area.
"The kitchen is a chef's dream," he says. "It seats up to five people at the island's raised eating bar, and wide aisles on either side make it easy to move around. Off-white Caesarstone countertops a white tile backsplash contrast nicely with black cabinets, while wood grain cabinets at the end of the island and over the fridge add warmth."
A compact wing to the right of the dining room adds some welcome utility to the area, adds Chatyrbok.
"It offers a powder room that's ideally placed for entertaining, and a mudroom that connects to the triple attached garage," he says. "You can bring groceries right into the kitchen."
An angled, extra-wide staircase next to the kitchen then smartly provides access to the Santa Cruz's upper level, which once again uses all the available space exceptionally well.
"Again, the layout is incredibly functional," Chatyrbok says. "There's a nook for a desk in the center of the hallway, a huge laundry room that makes organizing a breeze, a beautiful main bath, two oversized secondary bedrooms and a private, relaxing owner's suite."
Once again, spaces are subtly separated, with the owner's suite being separated from the secondary bedrooms by the main bath, which itself features separate bath and vanity areas.
The result is a well-isolated owner's suite that comes with everything mom and dad need to gain a welcome bit of respite from the rigors of a busy day.
"It's amazing," says Kogan. "The bedroom is huge, and a big picture window on its rear wall looks out over the wetlands below. Its other half consists of a huge walk-in closet and spa-like ensuite with free-standing bathtub, tiled walk-in shower and double vanity that can be closed off by a sliding barn door to maximize privacy."
Meanwhile, the Santa Cruz's walk-out lower level offers about 1,000 sq. ft. of additional living space.
"You can put in a rec room, another bedroom or two and bathroom, and still have lots of room left over for storage," adds Chatyrbok. "And you can also walk out to the backyard and enjoy a drink or visit with company on a covered patio that overlooks the water."
Kogan says the Santa Cruz has everything a family needs.
"It's got space and style, and comes with Smart Home technology and an extremely energy efficient envelope. It's a great family home in every aspect of its design."
lewys@mymts.net