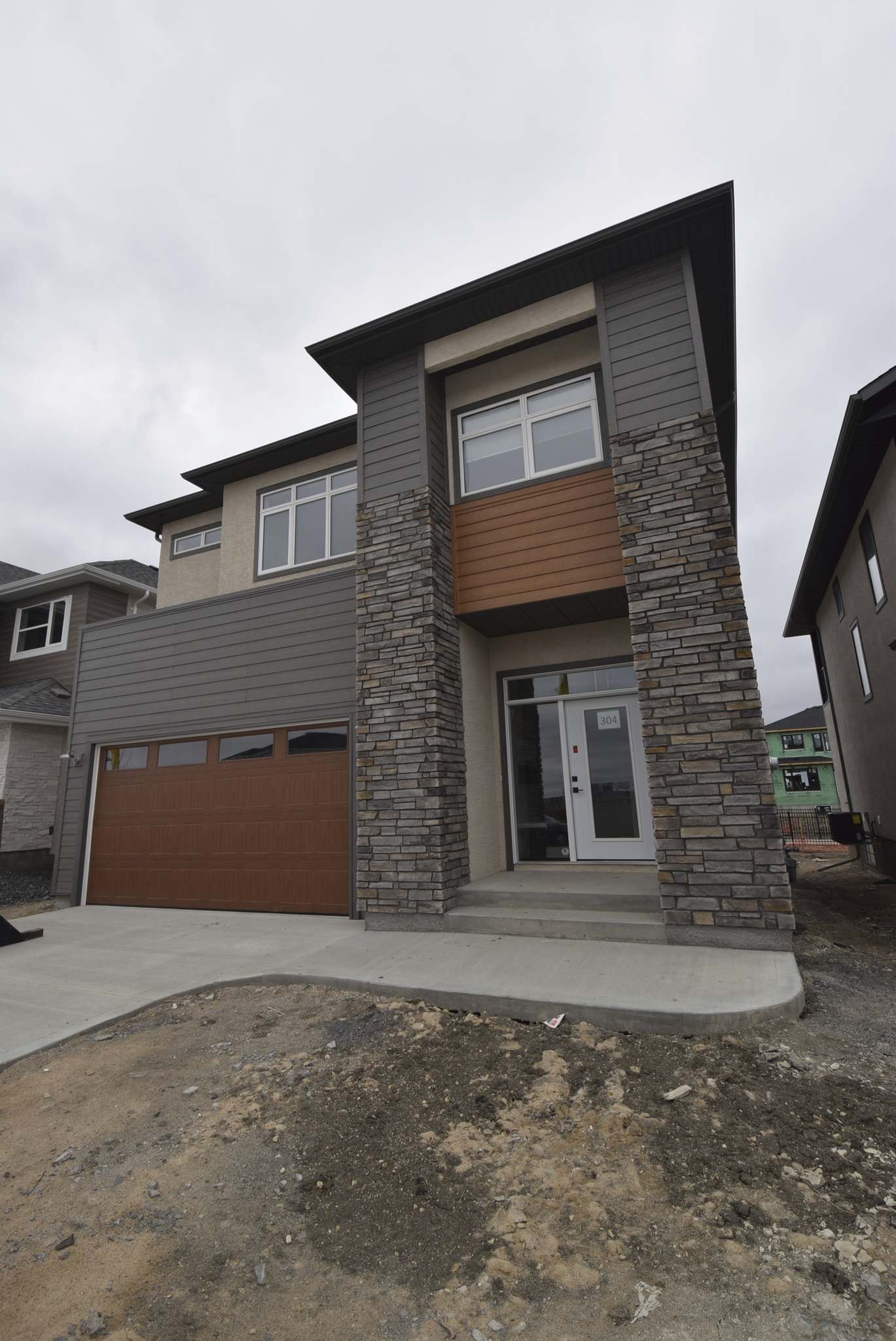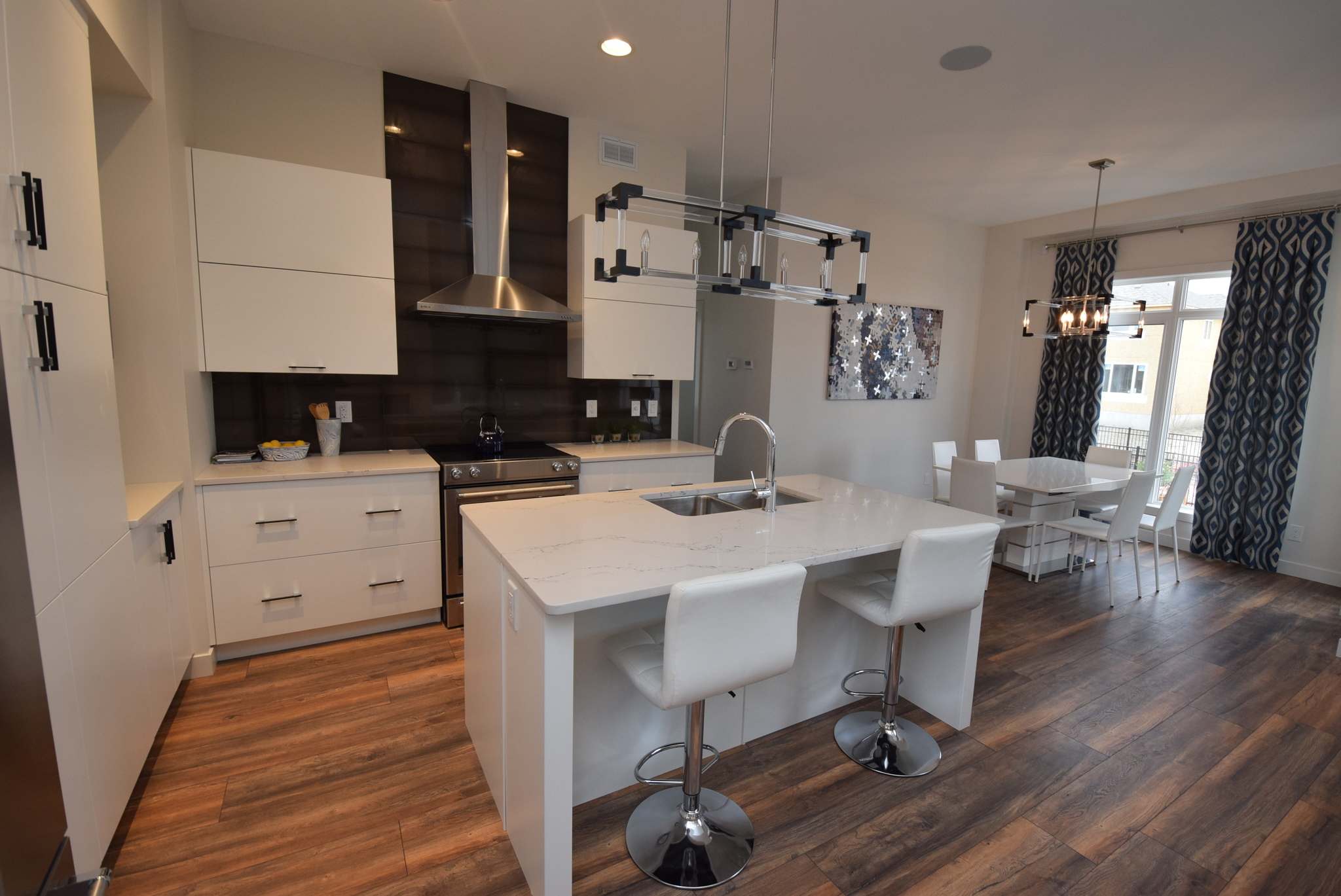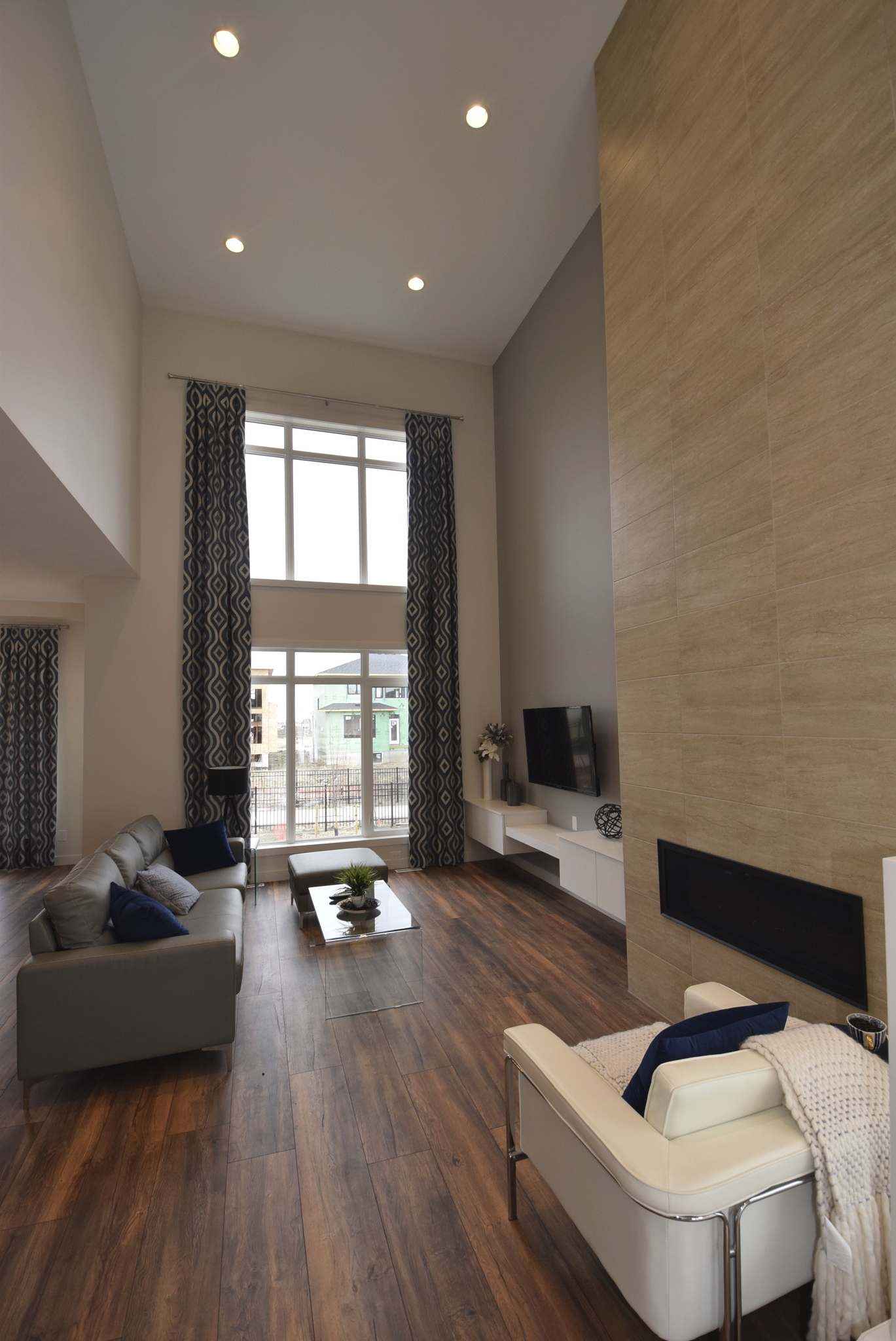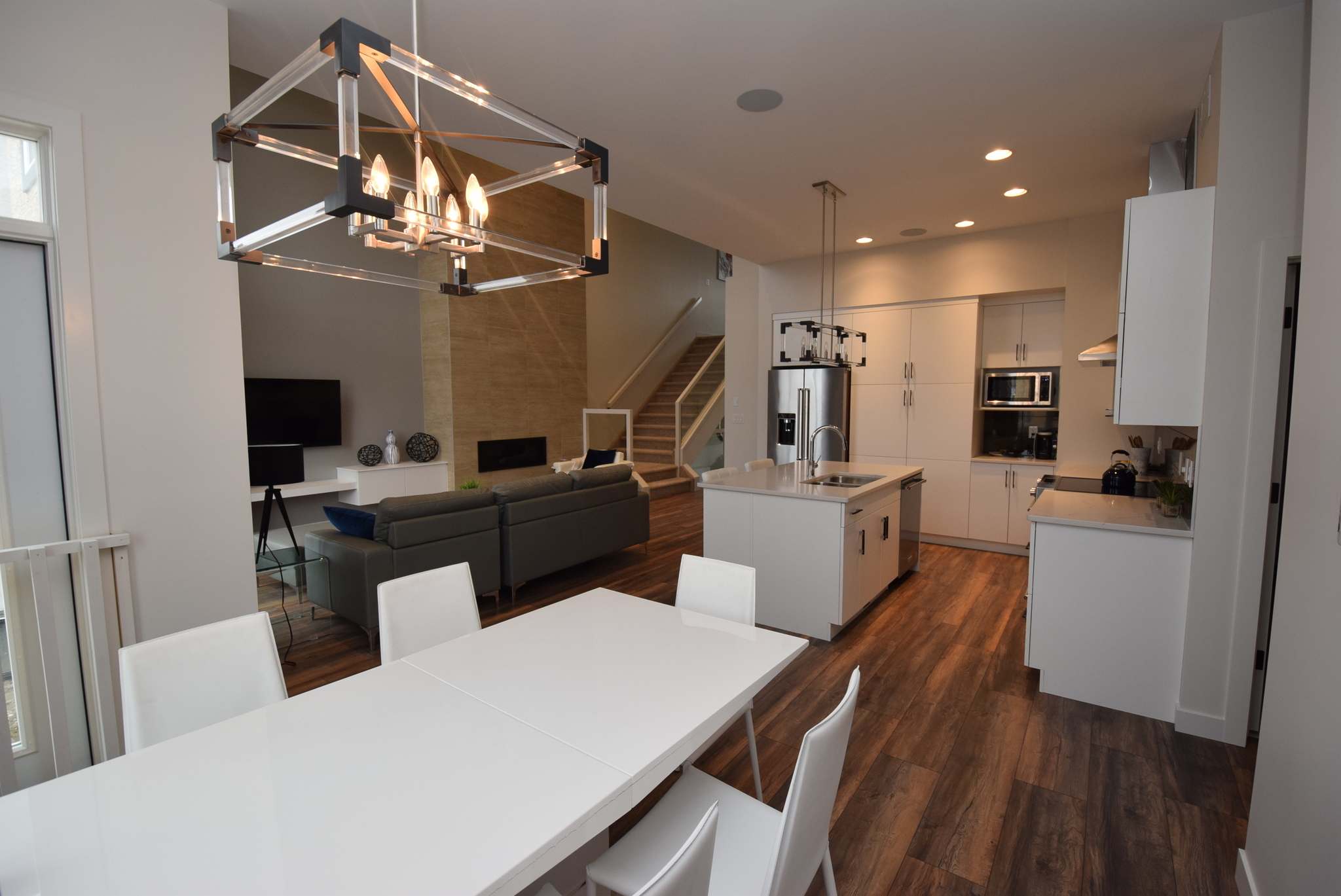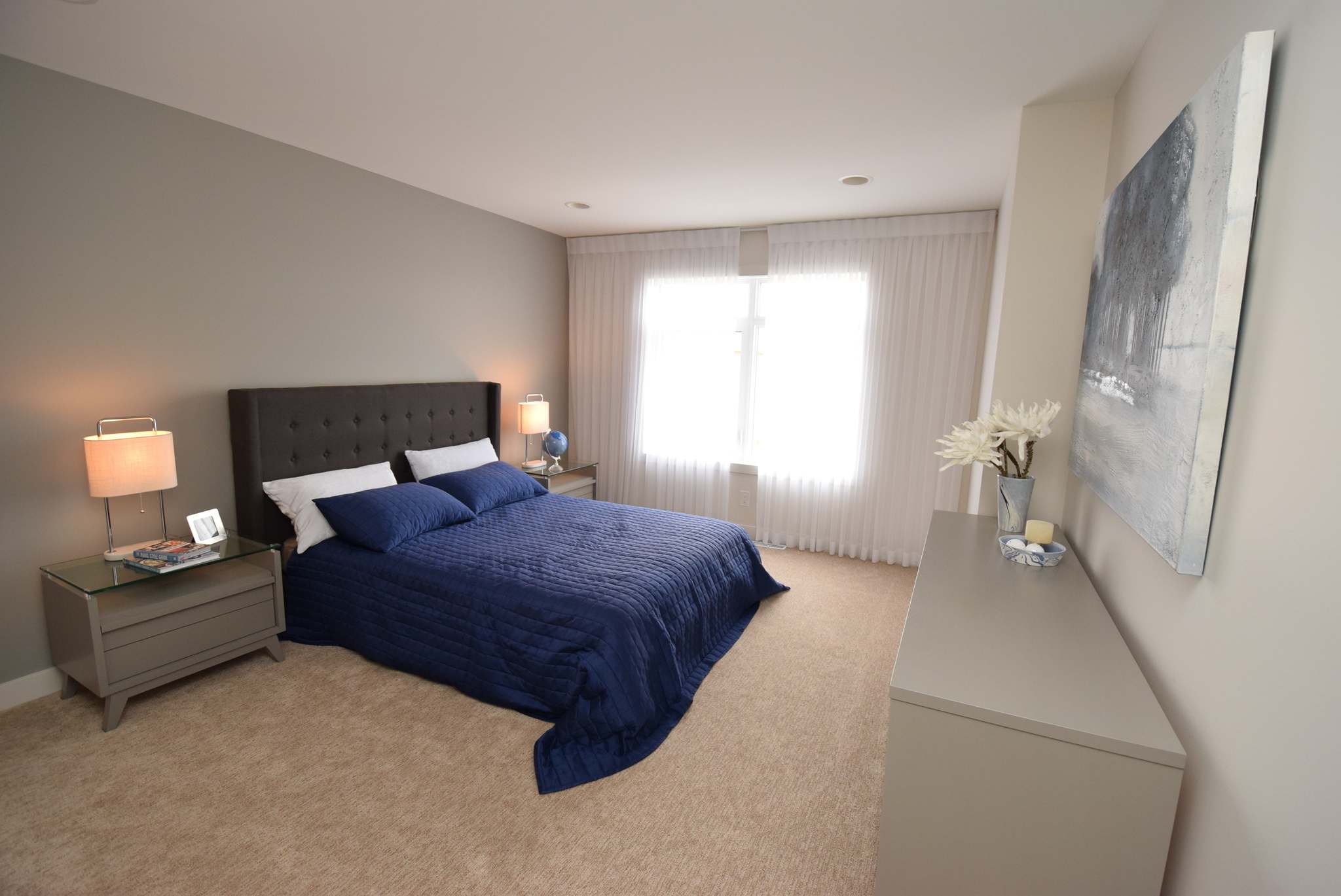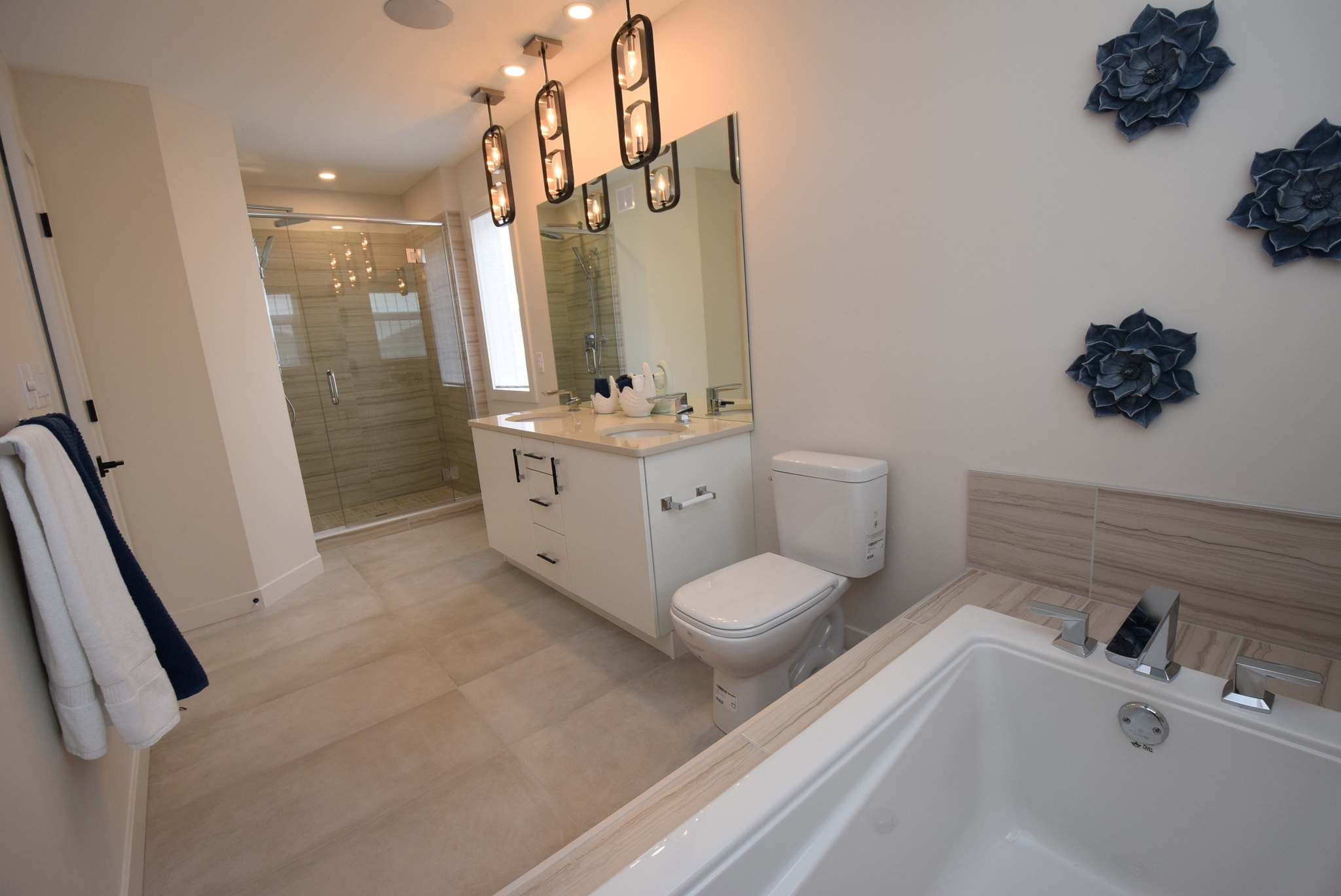 Designing a fashionable yet functional great room isn't as easy as it might seem.
While the overall idea is to design a spacious, striking area which hits the sweet spot between style and function, you don't want to go overboard. Take the open-concept design too far, and you can end up with a wide-open area populated by a trio of bland, disjointed spaces.
The main living area in 304 Cherrywood Rd. is a prime example of a great room design that deftly combines creativity with common sense, says Jerzy Piotrowicz of Century 21 Carrie.com, sales representative for Gino's Homes' latest show home in beautiful Bridgwater Trails.
"Gino's design team got its design just right," he says. "While it has plenty of wow factor, it's also very practical."
The wows arrive the moment you step into the home's generous, sunken foyer, Piotrowicz says.
"The first thing you see is the family room, which comes with a 19-foot ceiling and floor-to-ceiling windows on its rear wall that allow tons of natural light to flow inside. Its focal point is a ribbon fireplace with a taupe tile surround that goes right up the wall to the top of the ceiling. It's a spectacular space."
That said, had Gino's design team chosen to go with either an eight- or nine-foot ceiling in the adjacent kitchen-dining area, the sense of volume created by the family room's soaring ceiling would have been compromised.
Thankfully, that wasn't the case.
"They went with a 10-foot ceiling in both the kitchen and dining area, which creates a nice transition from the family room into the area. The two areas are defined, yet you don't lose that feeling of volume," Piotrowicz says.
Meanwhile, a seven-foot island with double sink and eating nook for two to three further defines the kitchen, while the adjacent dining area has it's own well-defined spot.
"With a big window behind it and a patio door to the side, it's a bright, roomy space that works equally well for family meals or entertaining," he says. "It can hold a table for six to 10, and it's perfectly positioned between the kitchen and family room."
Like the family room, the kitchen offers a great blend of practicality and pizazz.
Wide aisles ensure that flow in and around the island is excellent, while a compact wing off the side of the kitchen — it holds a mud-laundry room and powder room — adds utility.
Next comes the style, which comes from a delightful mix of modern and traditional finishing materials, Piotrowicz says.
"The kitchen features modern white cabinets and off-white countertops that are complemented by a mocha glass tile backsplash and wide plank hickory-style laminate flooring that runs through the entire great room. Extra function is added by a pantry next to the fridge and deep pot drawers on either side of the stove."
Turns out, even the stunning staircase that leads to the home's upper level — it's bordered by an elegant combination of white railing and tempered glass inserts — has been infused with function.
"It's extra-wide at about four feet wide, a great feature that makes it easier to move between the main floor and second floor. The glass inserts also preserve the bright, open feel of the family room. The stairs also lead up to a wonderful space located midway to the second floor."
That space is none other than a spacious loft that can serve as a media area, play area or office. A brief set of three stairs then leads up to the bedroom wing, which features two hallways — one straight ahead, and another to the left.
"The hallway to the left holds a four-piece and two good-sized bedrooms that both come with walk-in closets," Piotrowicz says. "The hallway straight off the stairs takes you into the master suite."
In actuality, the hallway is a 12-foot-long catwalk with a cut-out overlooking the family room. A thoroughly isolated master bedroom beckons at the end of the passage.
"The bedroom features a big window and taupe feature wall behind the bed, while the deluxe ensuite is a relaxing space that comes with a taupe tile floor, four-foot custom glass-tile shower with rain-shower head, white vanity with dual sinks and soaker tub set in taupe tile under a large window," he says. "And you get not one, but two walk-in closets."
Gino's design team didn't miss a trick in the design of the 1,995 sq. ft., two-storey home, Piotrowicz says.
"It's proves a home can be creative, yet functional. Every detail of its design was well thought out. That made for a beautiful home that functions beautifully from the great room on up."
lewys@mymts.net
The details
Builder: Gino's Homes
Address: 304 Cherrywood Rd., Bridgwater Trails
Style: two-storey
Size: 1,955 sq. ft.
Bedrooms: three
Bathrooms: 21/2
Price: $596,900 (Includes lot, upgrades, GST)
Contact: Jerzy Piotrowicz, Century 21 Carrie.com, 204-229-2533