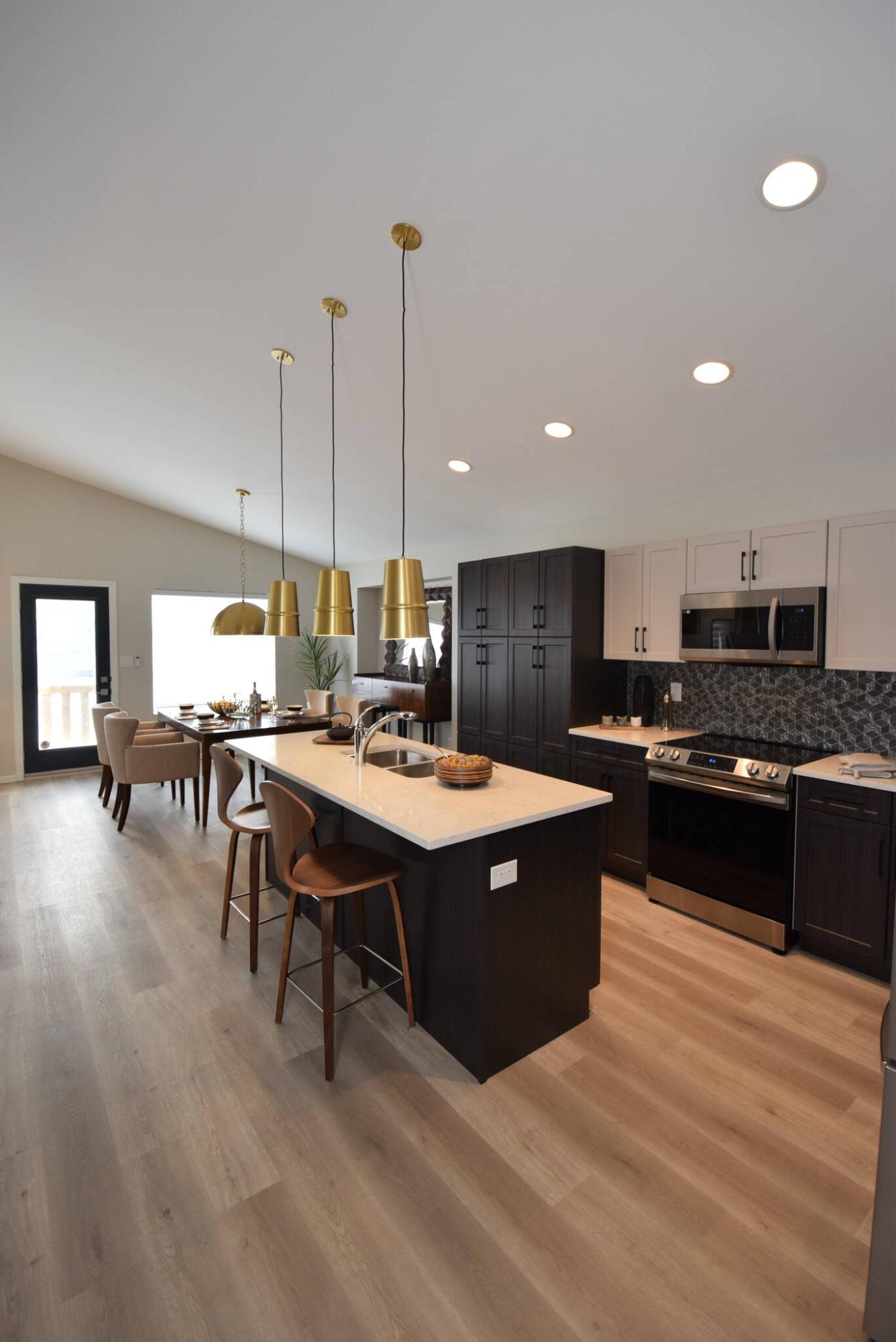 The 25th anniversary edition of the Manitoba Home Builders' Association's Spring Parade of Homes has arrived! The 2023 Spring Parade officially opens at 1:00 pm today and runs through until Sunday, March 19, showcasing over 120 new show homes built by Manitoba's best home builders. Once again, the MHBA is proud to present the biggest and best Parade of Homes in Canada.
Show home hours in and around Winnipeg are:
Saturday and Sunday from 1:00 pm to 5:00 pm
Monday through Thursday from 5:00 pm to 8:00 pm
Parade Show homes are also available to visit by booking a private appointment with the builder outside of the Parade hours. We encourage you to book a viewing by appointment to give yourself plenty of time to ask the show home agent questions about the home and neighborhood.
During the Parade hours, each Parade show home will have staff that are ready to explain all the unique and special features of that home. Be sure to ask them about the builder, suppliers and materials used in building the home during your visit. MHBA new home builders pride themselves on building the best new homes in Canada.
This year's Spring Parade of Homes truly has something for everyone. Over 120 homes – single family detached homes, condominiums and townhouses – are on display during this year's Spring Parade. 28 different home builders will be presenting their new homes in 26 communities in and around Winnipeg and in Brandon. If you're looking at building a new home, this is the best opportunity to see the widest variety of new home options – floor plans, designs, materials – as well as visit Manitoba's newest developments and communities to see what options are right for you.
Be sure to follow the MHBA on Instagram and Facebook and look for the hashtag #PARADEOFHOMESMB on social media where you can see more on all of the great homes on display and to take part in some fun contests! We are proudly celebrating the 25th anniversary of the MHBA's Spring Parade of Homes and we invite you to help us celebrate by visiting our Parade Show homes and engaging with us on social media about your visit.
You can find the 2023 Spring Parade of Homes Magazine in today's Winnipeg Free Press home delivery or you can pick up a copy at any Steinbach Credit Union. Be sure to also check out the MHBA's Parade of Homes page at www.homebuilders.mb.ca for a full listing of all Parade show homes and information on how to contact our MHBA builders directly.
Your journey to building your new dream home starts with the visit during this year's Spring Parade of Homes!
Lanny McInnes is president of the Manitoba Home Builders' Association.