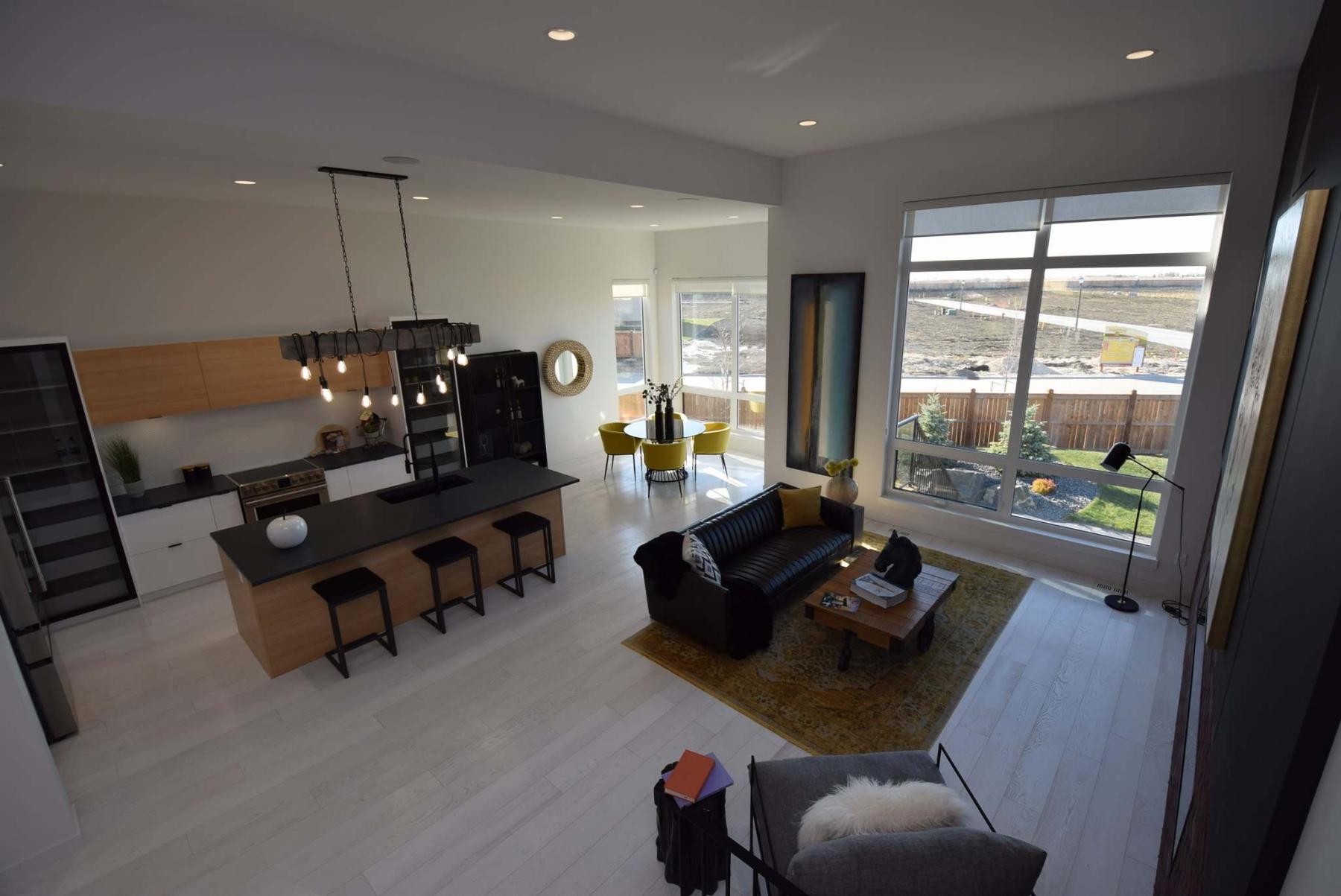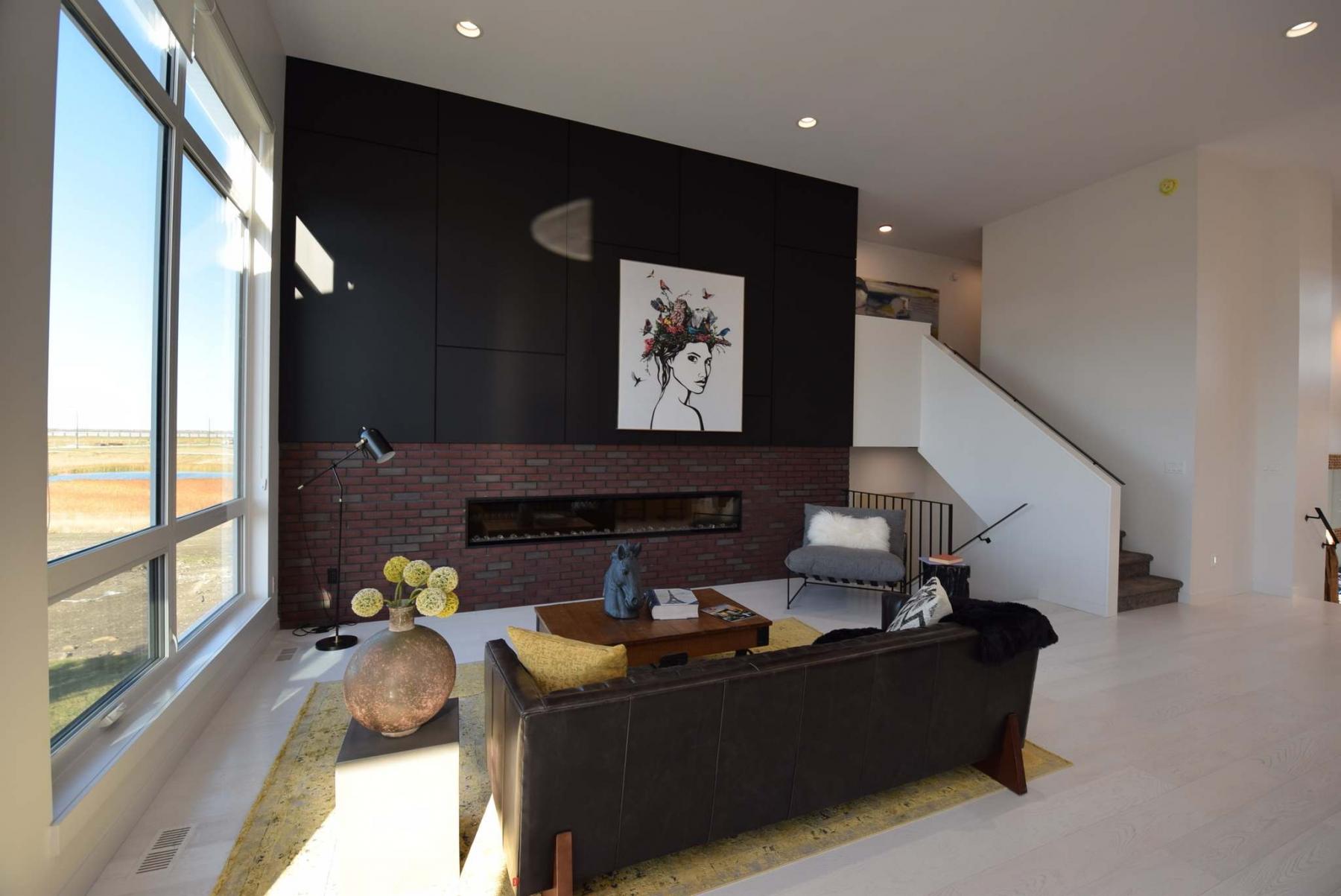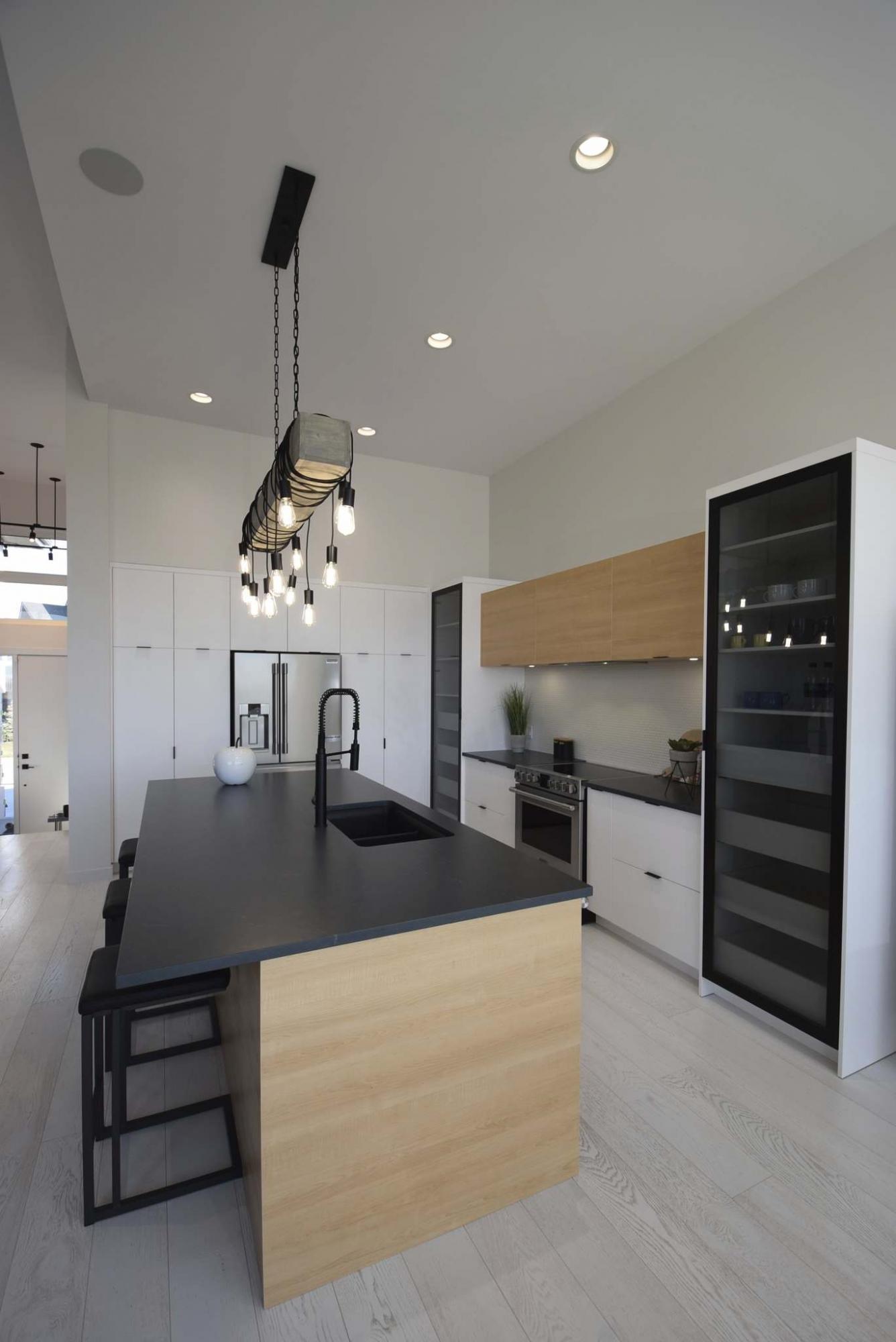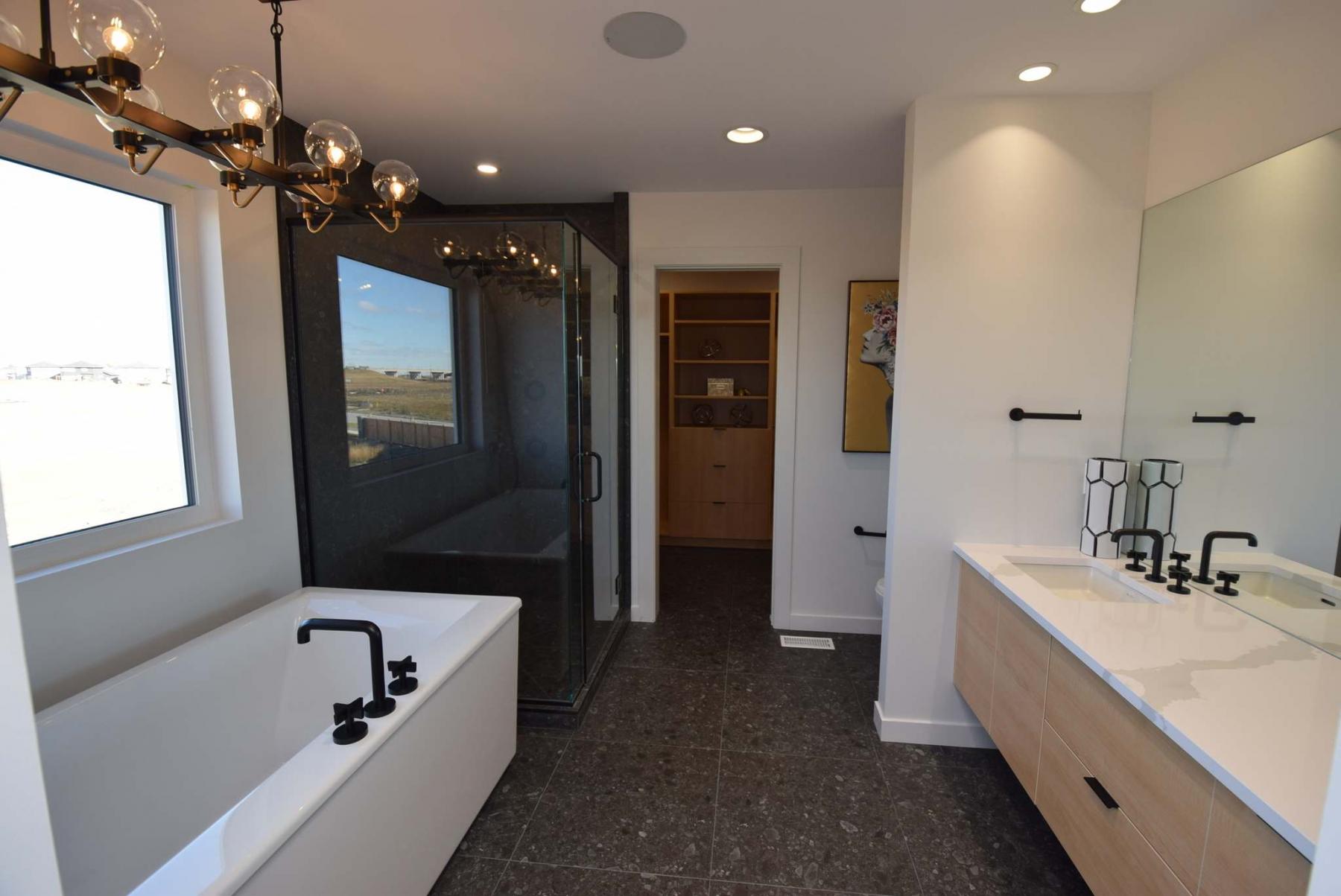 Designing a memorable yet functional luxury home is no simple task.
Consequently, when a builder downloads a design concept from their mind's eye to their trusty 3-D computer-based modeling program, they must make a conscious effort to temper their creativity.
It's not that creativity is bad; it's just that it must be applied in a practical manner so as to yield a home that's offers an ideal marriage of style and function.
Artista Homes' innovative new two-storey, split-level design at 127 Creemans Cres. in Charleswood's RidgeWood West does a great job of marrying the two essential elements, says the sales representative for the 2,069 sq. ft. home, Elliot Didomenicantonio of Royal LePage Alliance.
"This home features a very imaginative yet functional design," he says. "This isn't your ordinary two-storey luxury home."
That becomes apparent the moment you step into the foyer, which is set down three steps from the main floor. A quick glance to the right reveals big, bright family room to the right with a relatively short upper level carved into the wall to its right.
That staircase is part-and-parcel of the home's stunning yet sensible design, says Didomenicantonio.
"This home is actually a split two-storey design. As a result, the staircase leading up to the second floor is shorter than normal, making for fewer stairs to climb to get upstairs. It's a feature that people have really appreciated."
Another feature that visitors to the home have liked is how the expansive great room combines modern-rustic design elements.
"It's a very simple design that features a rustic vibe with its whitewashed hardwood floor, brick fireplace and gorgeous combination of white and light brown, rift oak-style cabinets that add a rustic warmth to the modern colour palette," he says. "The great room has space for everyone. It's great for entertaining, or just spending time with the family."
Turns out, the great room's versatility comes from a split design.
Set off to the left, the kitchen/dining area provides plenty of function, while the family room - which occupies the other half of the great room - provides the flair.
"People love the kitchen with its open layout and its nine-foot by four-foot island, - it's just the perfect size, leaving plenty of room for more than one chef to move around it while cooking dinner," says Didomenicantonio. "The wall pantry that surrounds the fridge is sleek, opening up space with providing more storage than a corner pantry."
Then, there's the family room.
Like the dining area, to its left, its rear wall is filled with glass. However, ceiling height and window size was significantly increased in the family room, he notes.
"At 14 feet, the ceiling is higher and the window is much larger, increasing the feeling of space and allowing even more natural light to pour into the great room. Most everyone who's gone through the home has loved the brick fireplace with its old-school feel, and the modern, black-painted MDF wall above it."
Reviews of the home's upper level have also been resoundingly positive, and it's easy to see why
Thanks to a brilliant layout - an 18-foot-long hallway neatly separates the master suite from the secondary bedrooms - everyone in the family is guaranteed their privacy.
"The master suite is tucked away to the left, so it's a very private space," Didomenicantonio says. "The bedroom is a warm and inviting, and the ensuite offers all kinds of luxury with its stand-alone soaker tub, walk-in shower and a gorgeous river rock-style floor that also acts as the shower's surround. The rift-oak vanity, with its gorgeous quartz countertop, finishes it off perfectly."
Last but not least there's the lower level, which, like the rest of the imaginatively-designed home, is far from ordinary.
"With its huge windows that let in tons of natural light, it has the feel of a walk-out basement," he says. "There's an exercise room, games area and bedroom wing with fourth bedroom and three-piece bath. It's finished off perfectly by an amazing media area with 15-foot ceiling and floor-to-ceiling windows."
Didomenicantonio says the home proves that memorability and function aren't mutually exclusive.
"Its design is creative, yet practical, making for a great family home that's luxurious yet very functional," he says. "Artista's design team really hit it out of the park with the design of this home."
lewys@mymts.net
Details
Builder: Artista Homes
Address: 127 Creemans Cres., RidgeWood West (Charleswood)
Style: two-storey split
Size: 2,069 sq. ft.
Bedrooms: four
Bathrooms: three-and-a-half
Price: $819,900 (Includes lot, landscaping, appliances & GST)
Contact: Elliot Didomenicantonio, Royal LePage Alliance, 204-990-2516