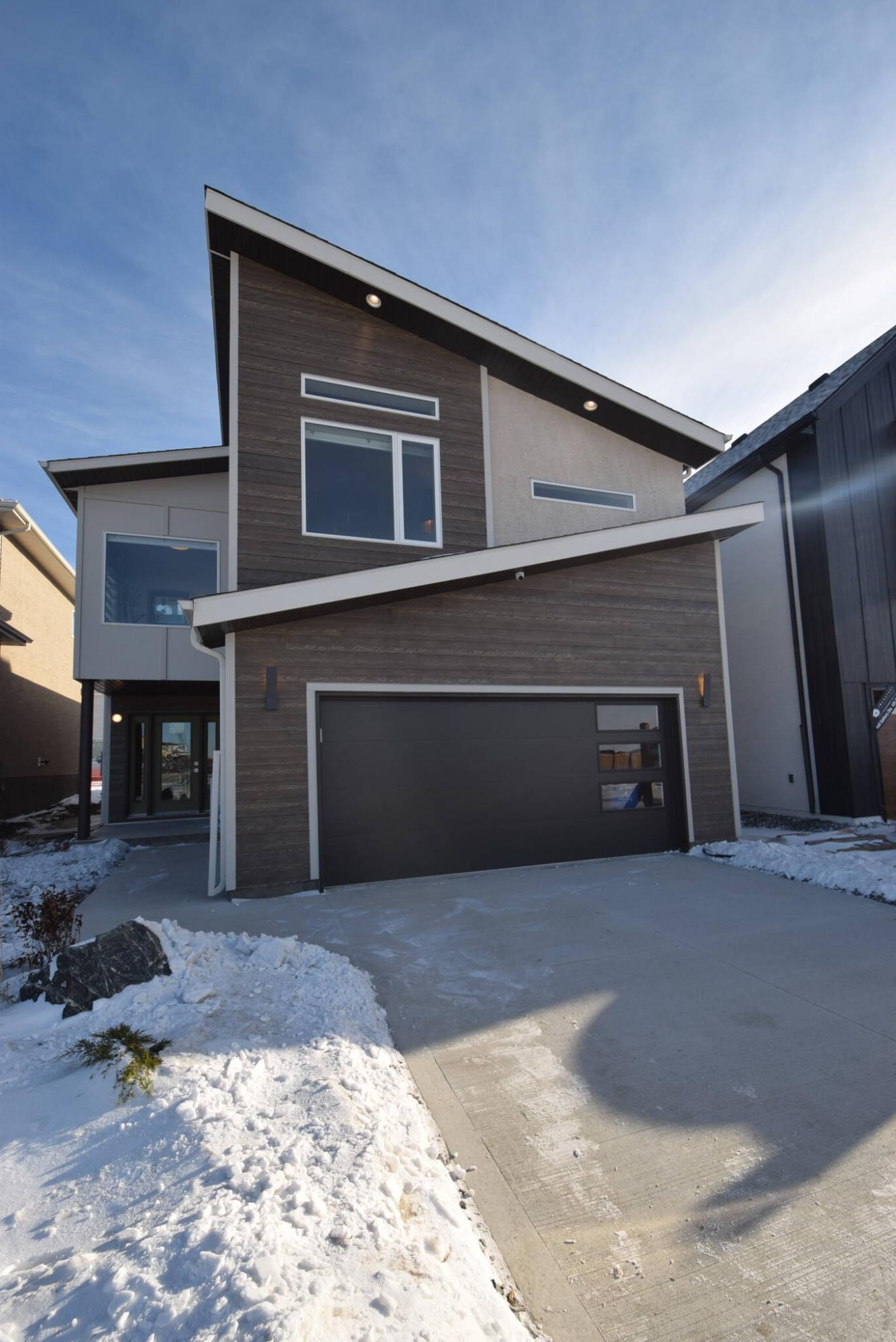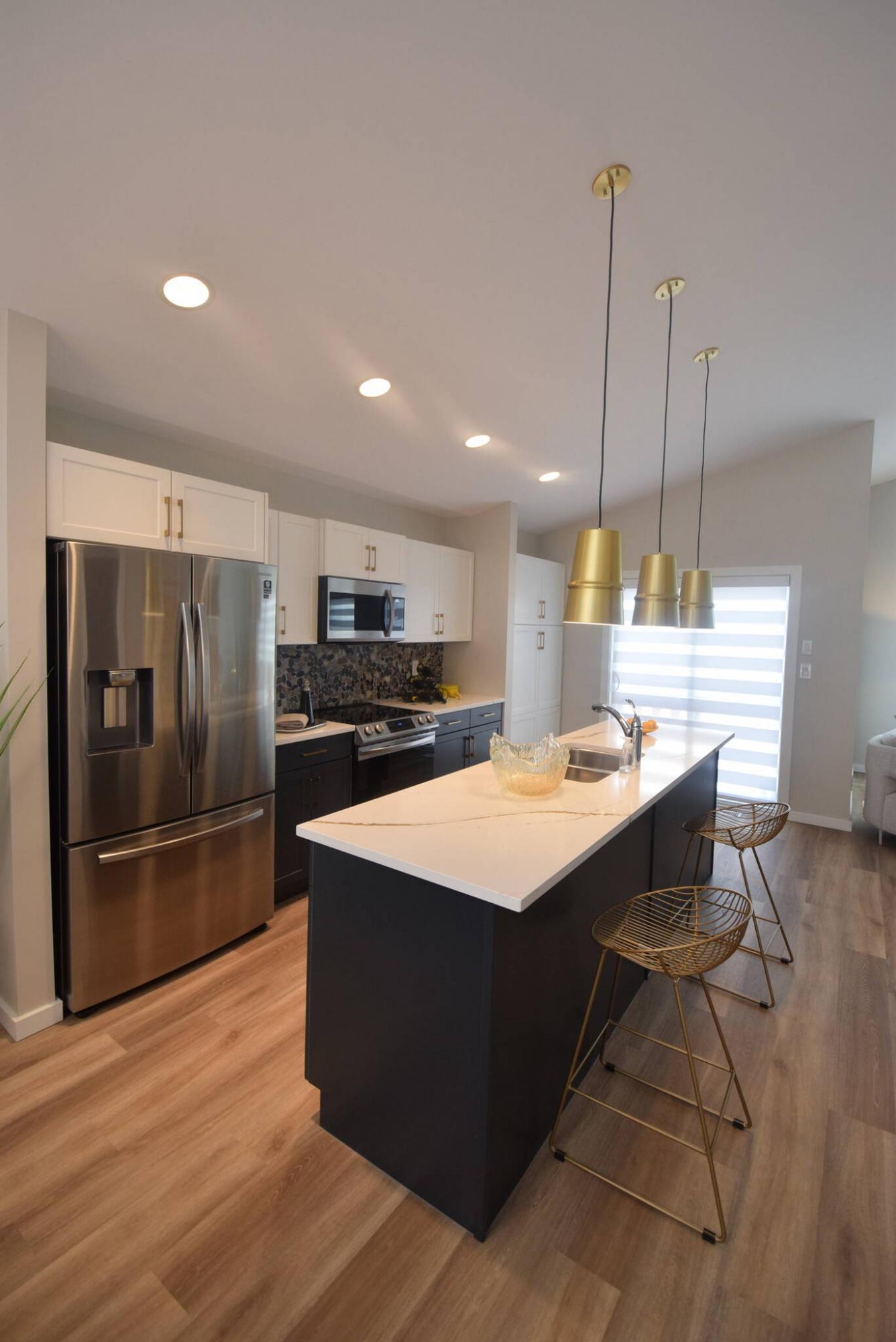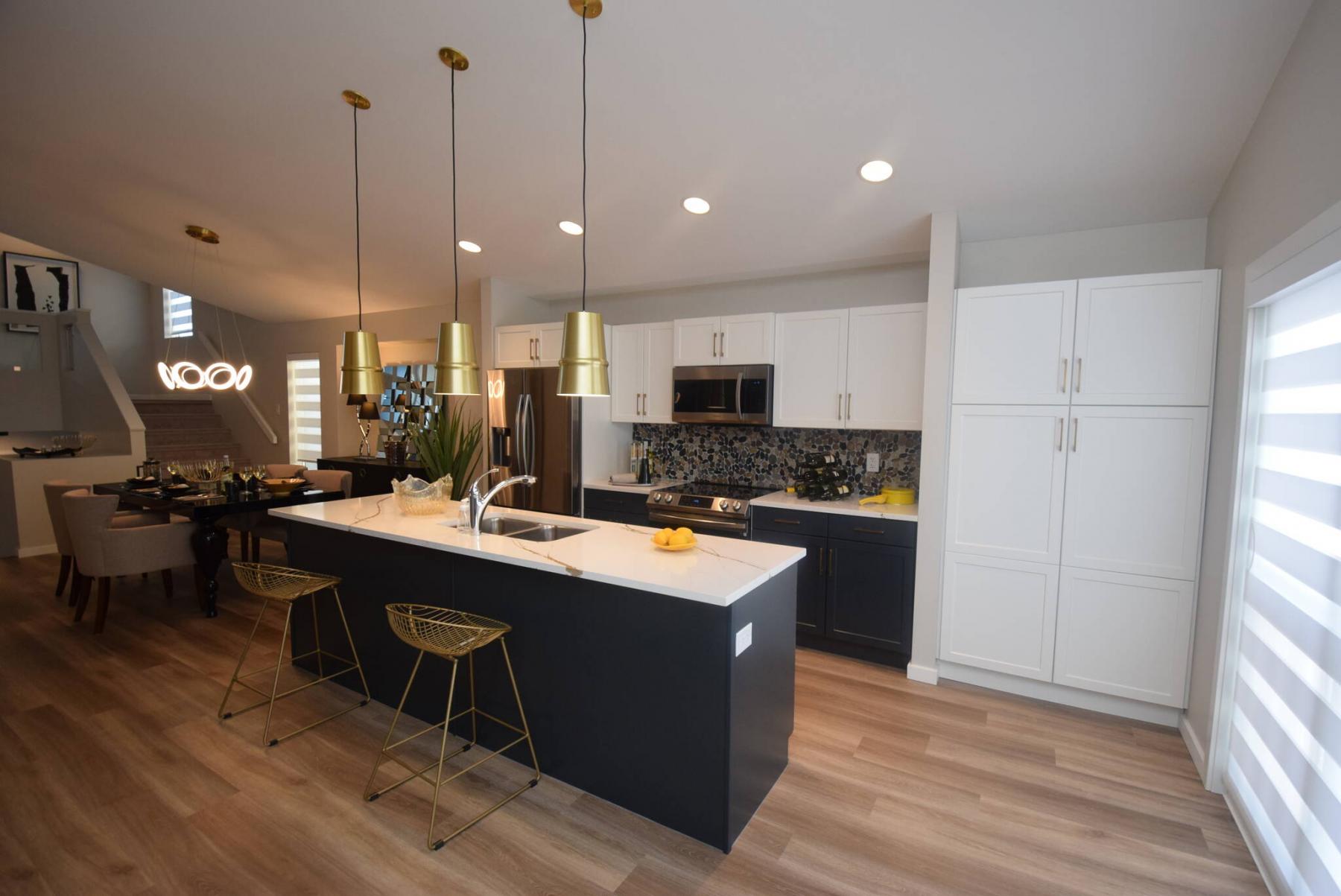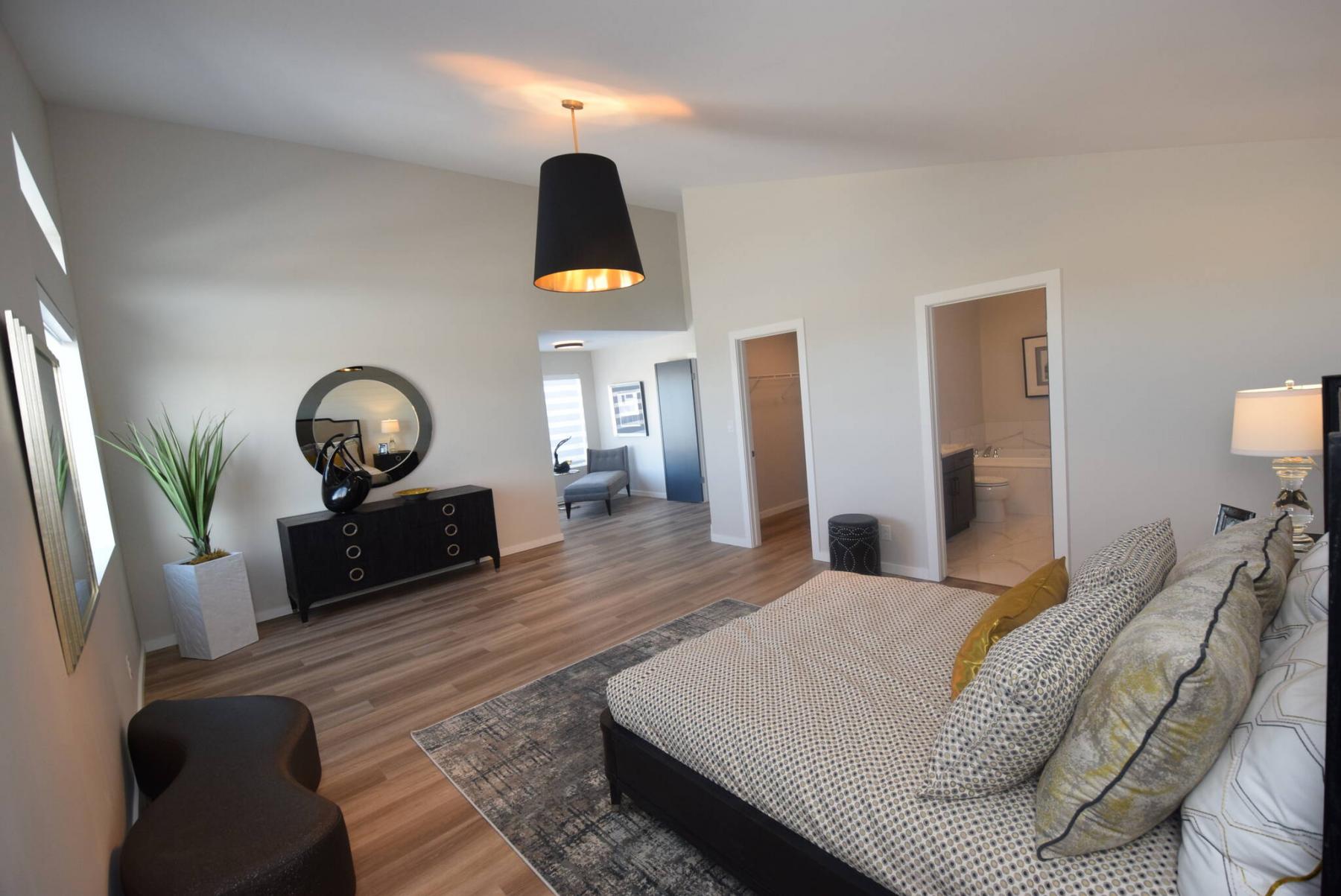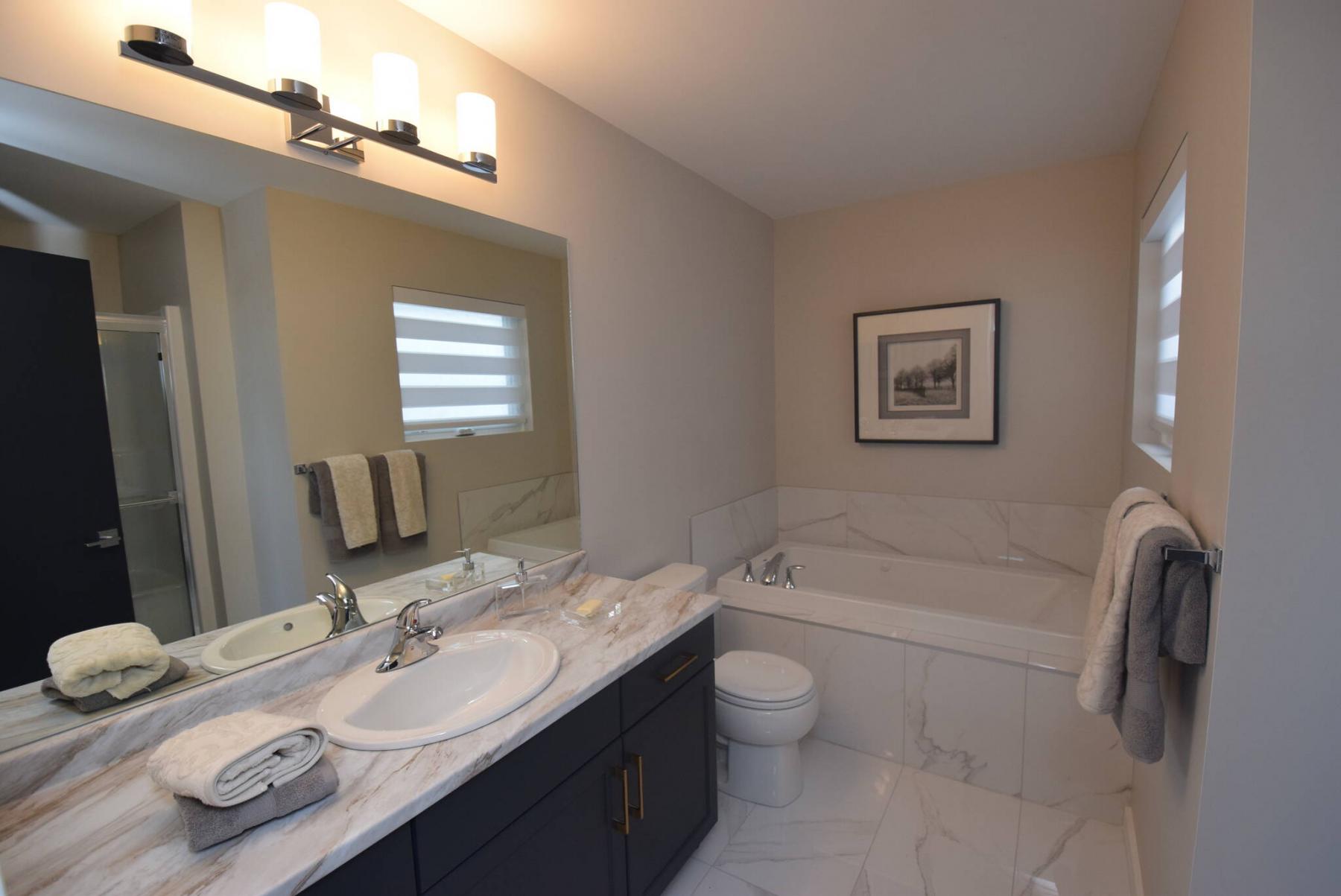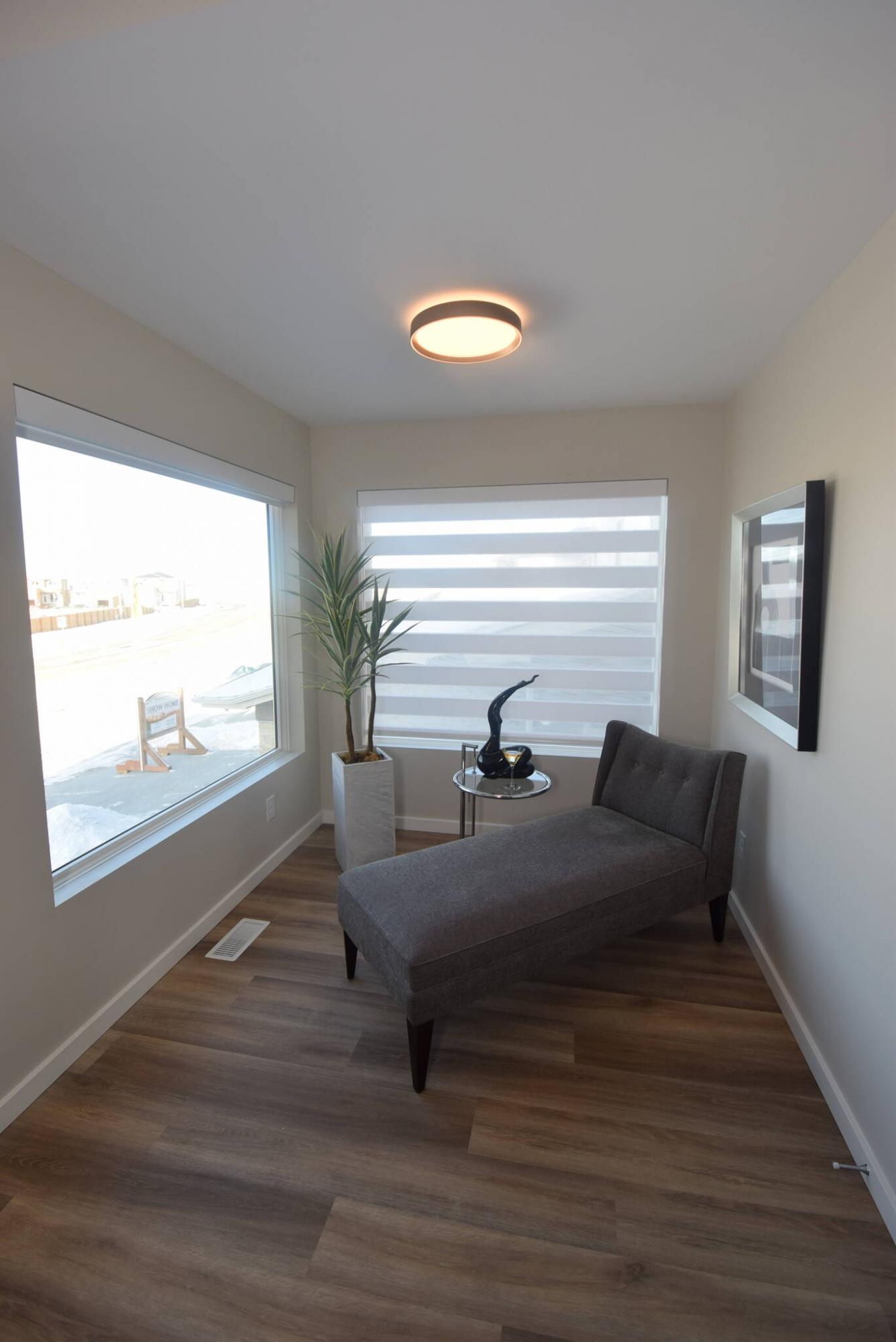 In the world of home building, creativity can either be a blessing or a curse.
Apply it judiciously, and the result is most often a home design that's filled with function and personality. Go overboard, and the result can be a quirky home that lacks livability.
Spencer Curtis of Hilton Homes says his new show home at 253 Ken Oblik Dr. in Prairie Pointe was designed to provide its owners with a pleasing blend of creativity and functionality.
"While we always place function ahead of fashion, our goal here was to build a home that was more about architecture than the average plan," he says. "We wanted to do something different — not way outside the box, but a home that was filled with imagination and character."
The result was a cool, creative cab-over filled with neat twists that give the 1,884 sq. ft. home all kinds of personality.
Unlike previous iterations of the Aria, the Aria II is about 50 sq. ft. bigger than normal. That extra square footage was utilized to create a more luxurious primary bedroom, says Curtis.
"The bedroom is larger and is isolated not only by being set seven steps up from the main floor, but by a compact catwalk that looks down on the great room below. When the parents are up in the bedroom, they're truly in their very own private retreat."
Thanks to an imaginative design, the primary bedroom is anything but ordinary.
It starts off with a sunroom-like sitting room to the right of the entrance, and then transitions smoothly into a huge bedroom with vaulted ceiling and a series of staggered windows on its rear wall that add both light and style to the secluded space.
"The sitting room — it's so bright and airy being next to two huge windows — gives you lots of options. It could be a little lounge area for reading, or even be used as a home office," he says.
Then, there's the bedroom, which is one sizable space.
"The vaulted ceiling creates volume, and allows for a giant light fixture," notes Curtis. "We also added a white shiplap wall behind the bed to add style and put in a huge walk-in closet next to a beautiful four-piece ensuite with a jetted soaker tub, large window and walk-in shower."
Descend to the main floor from the loft-like bedroom – the view down from the primary bedroom's catwalk is captivating – and you can't help but marvel at the masterful design of the Aria II's main living area.
It starts off with a bedroom wing that was placed in a private yet accessible spot between the sunken foyer and dining room.
"There are two bedrooms with a four-piece bath in between them, so kids have their privacy plus their own bathroom. Parents will also like their placement as they're far enough away to have privacy, yet close enough to hear the kids if they need anything."
Meanwhile, a dining/kitchen area featuring a simple, linear layout starts the main living area off in simple, understated style.
A vaulted ceiling creates a sense of volume, while elegant finishes — off-white quartz countertops with gold veins, two-tone white and grey cabinets and a multi-coloured river rock backsplash — add a subtle dash of wow factor.
"I love the countertops — the gold veins tie in perfectly with gold pendant lights and gold cupboard handles," says Curtis. "The dining area seats up to 12 guests, while the kitchen's nine-foot island adds utility. A big window at the rear of the kitchen also lets in lots of natural light."
Finally, there's the family room, which was tucked away neatly in a convenient spot opposite the splendid kitchen.
"It's connected enough, yet it's also separate. I think it gets the balance right between openness and segmentation," he says. "It's big enough to have plenty of space to sit down and visit, yet small enough to have a cozy, intimate feel."
The Aria II is then finished off by a deceptively large lower level that offers over 730 sq. ft. of livable space.
"You can put in two more bedrooms easily, along with a rec room and bathroom. With over 2,600 sq. ft. of total livable space, the Aria II is a neat design that has a lot to offer families with its fun yet functional plan."
lewys@mymts.net
Builder: Hilton Homes
Address: 253 Ken Oblik Dr., Prairie Pointe
Style: cab-over
Size: 1,884 sq. ft.
Model: the Aria II
Bedrooms: three
Bathrooms: two
Price: $636,498 (includes lot & GST)
Contact: Kim Fyles, RE/MAX Executives, 204-291-2220 or Soren Frederiksen, RE/MAX Executives, 204-226-3571