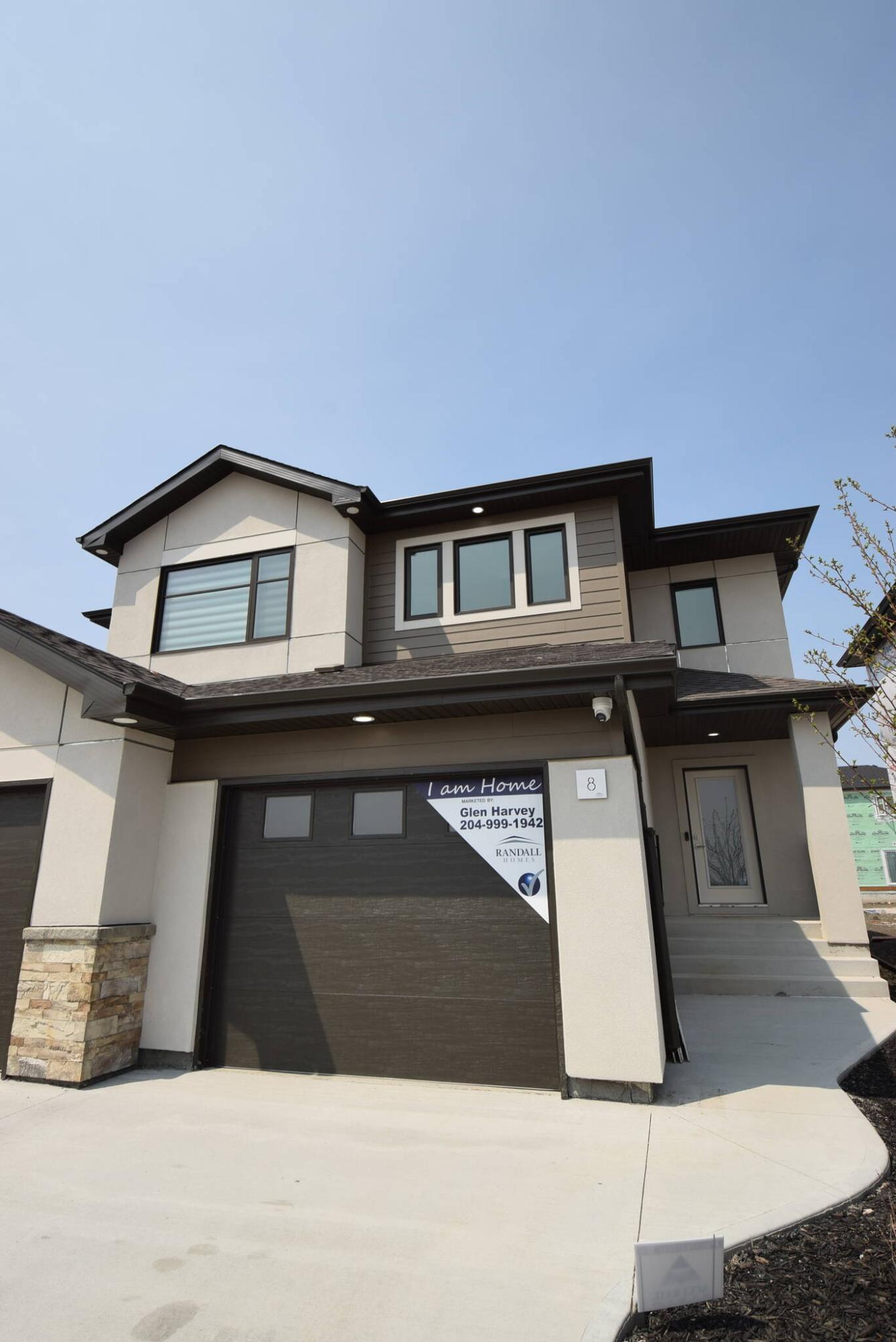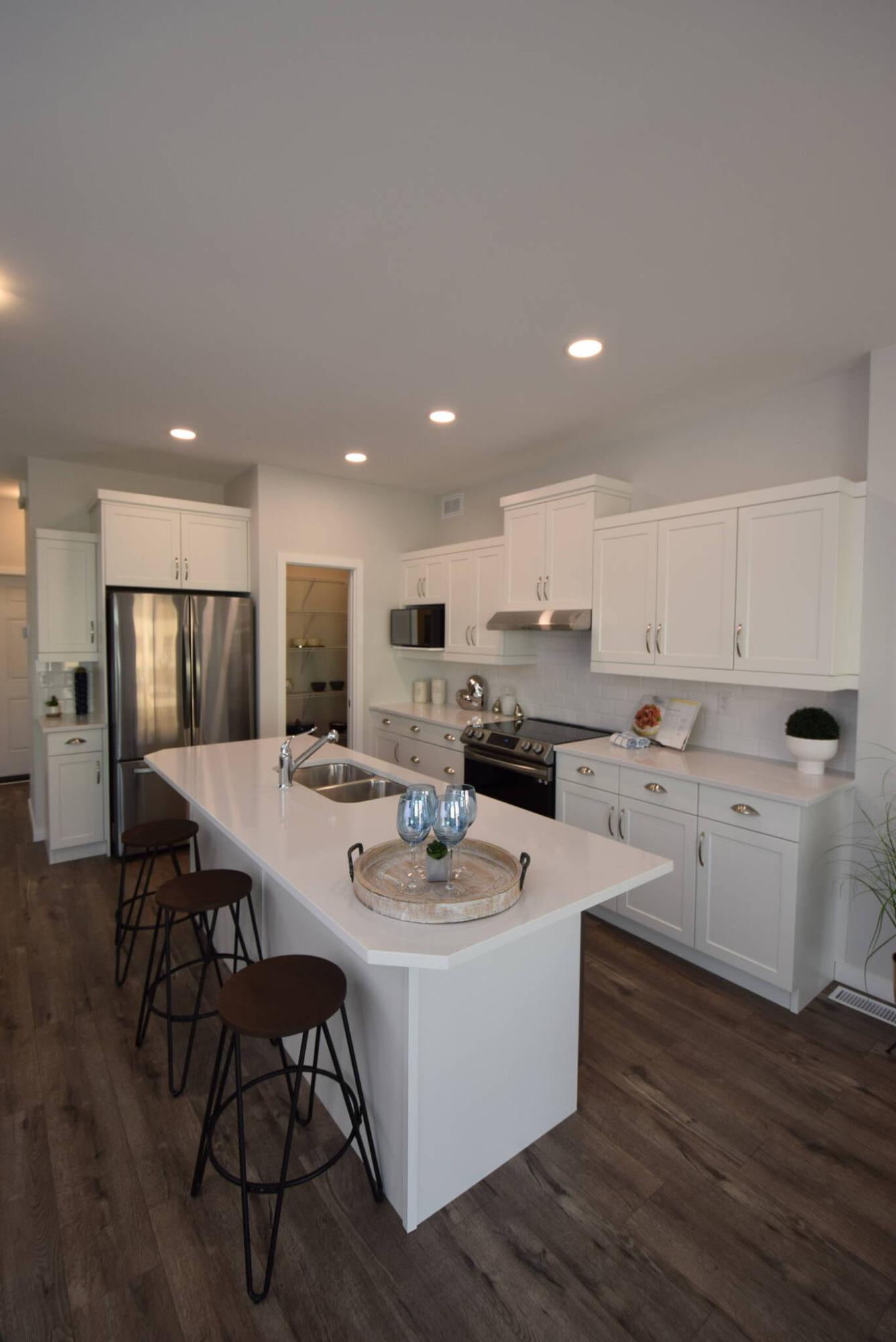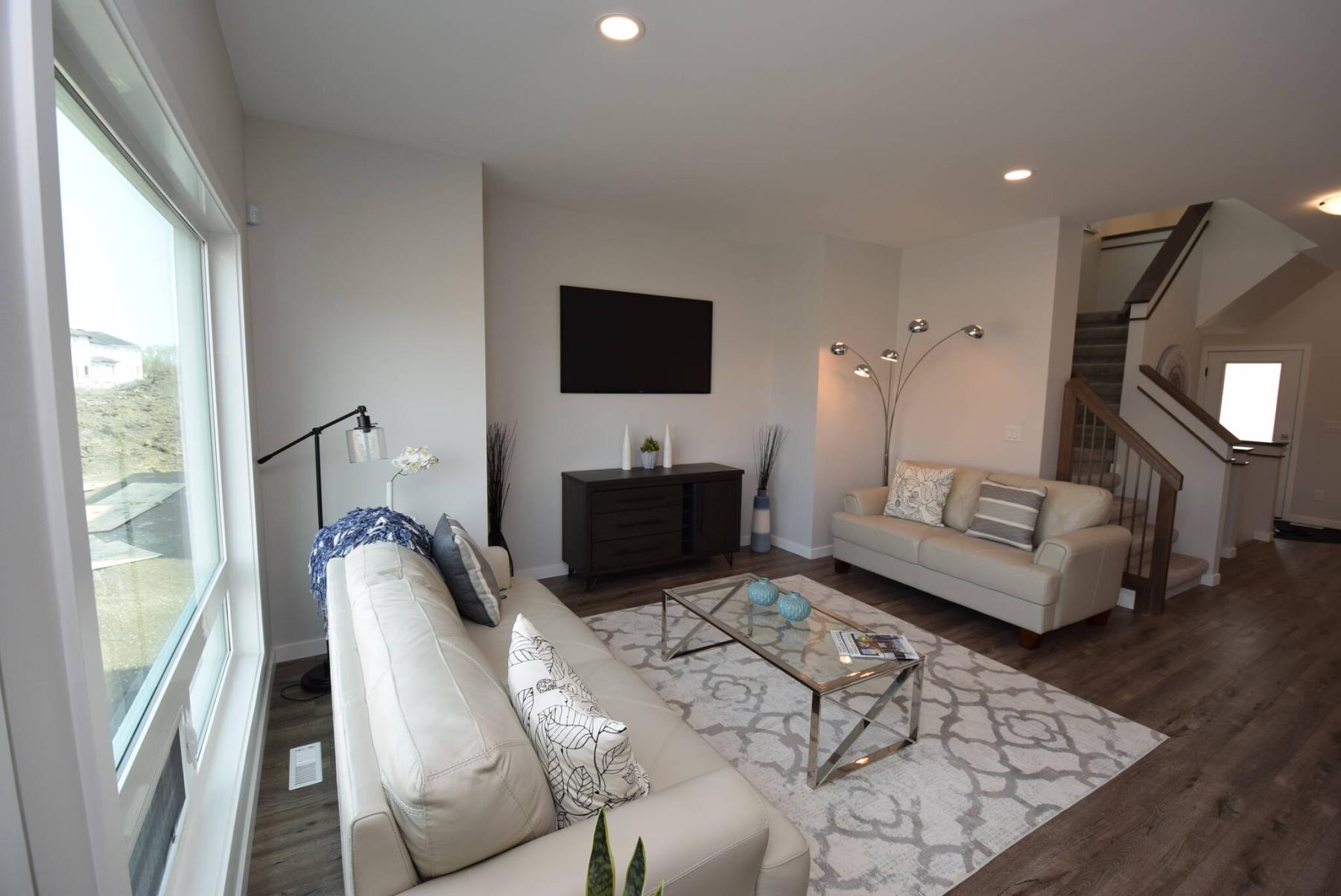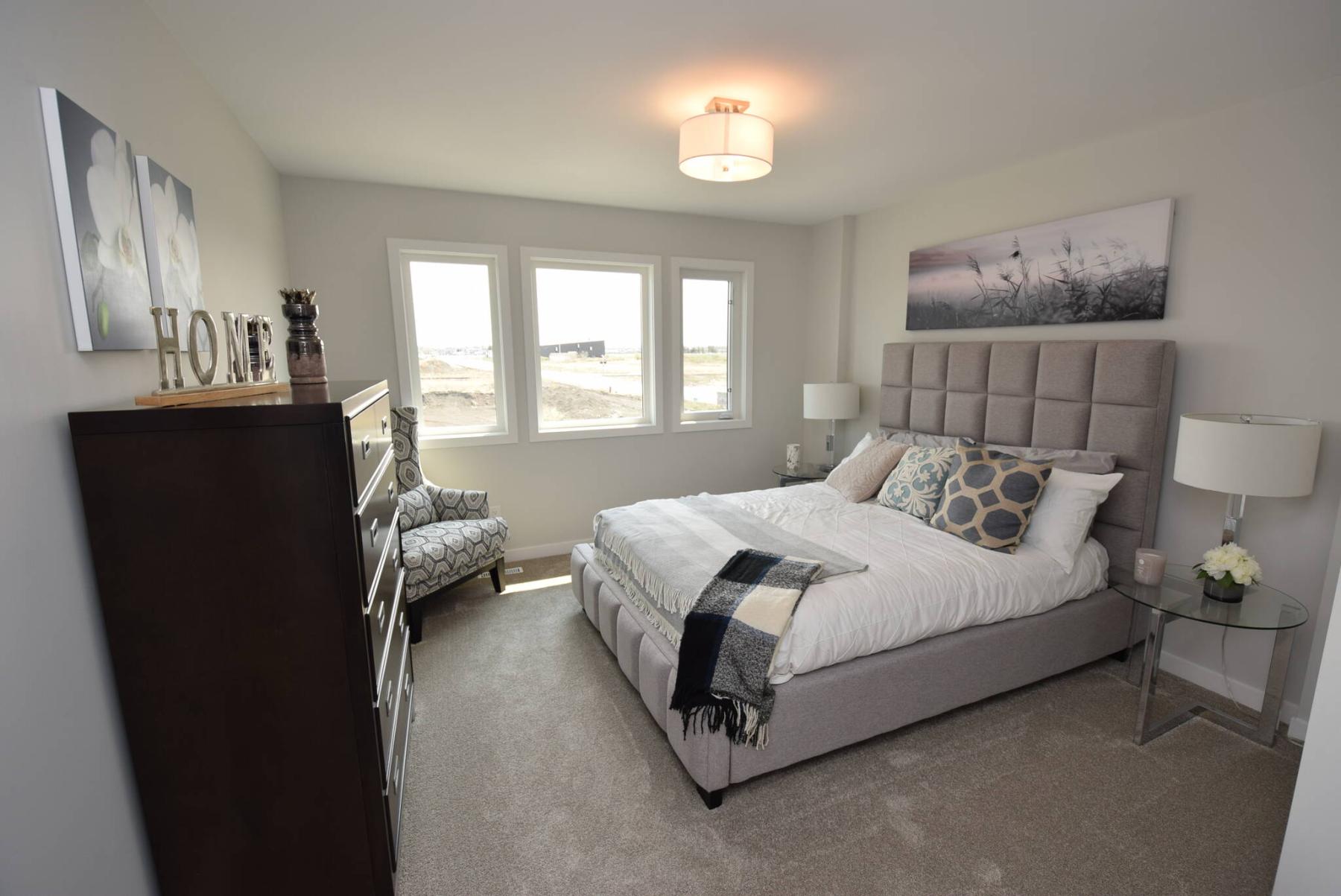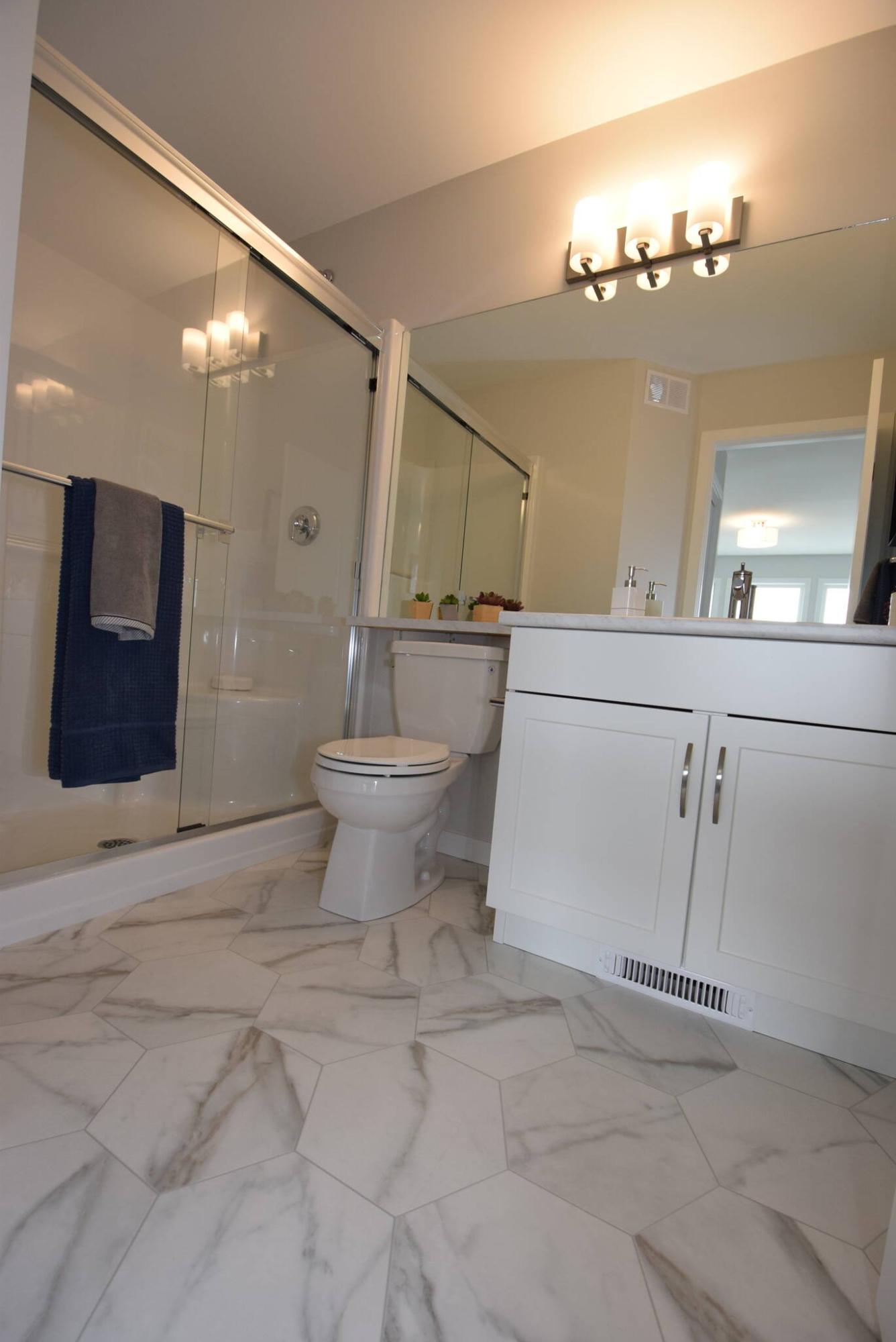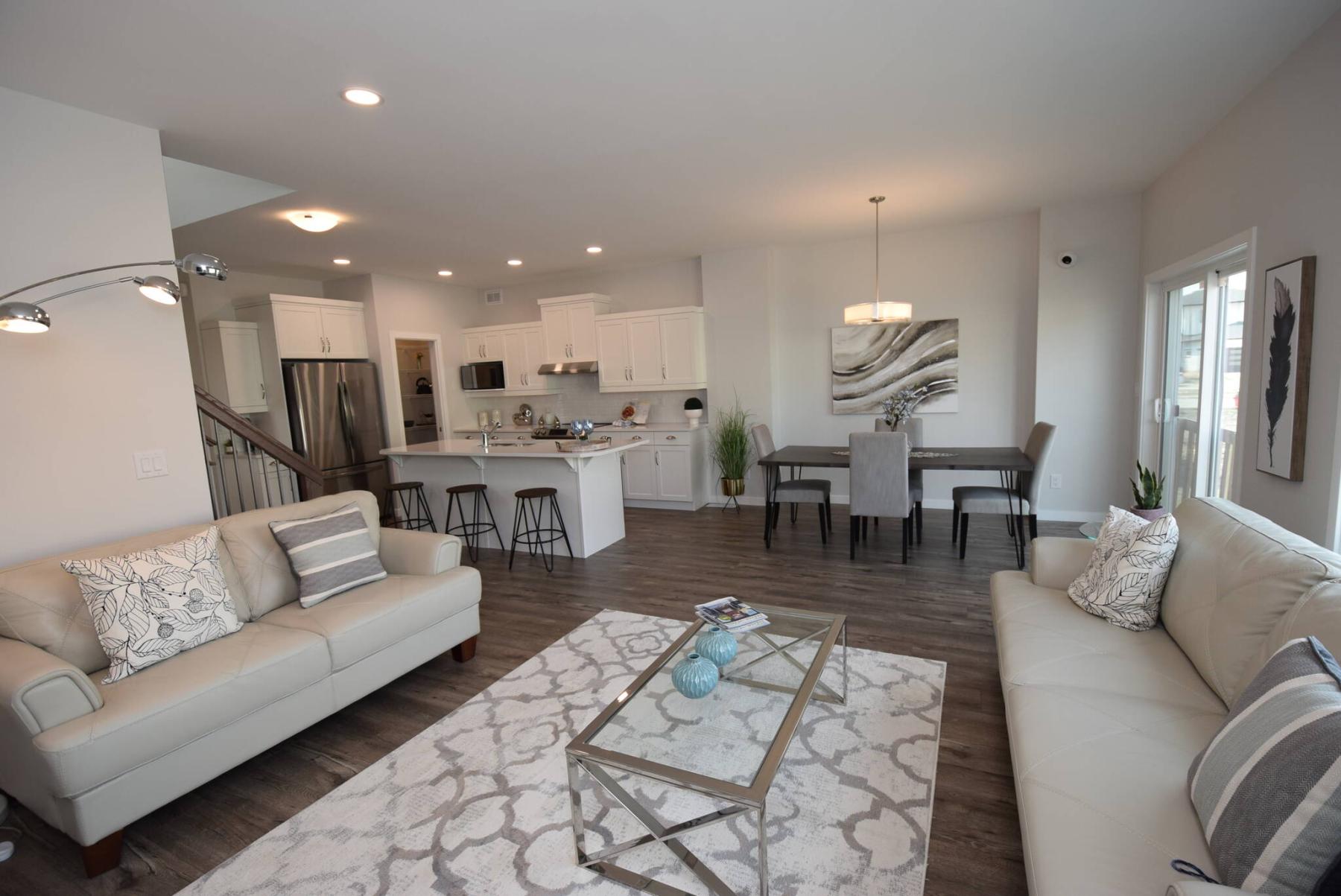 Over the past three to four years, the cost of a new home has risen significantly.
Four years ago, a new single detached home may have cost around $450,000 to $500,000.
Today, the same home bears a price tag of $600,000 to $700,000 depending on location, and which options are chosen.
Quite understandably, that steep increase has made it difficult for growing families to upgrade to a bigger, newer home.
Realizing that, builders have responded by coming up with attached homes that have been designed to deliver the style and livability of a single detached home at a more affordable price point.
Randall Homes' new show home at 8 Elm Dr. in West St. Paul's Parkview Pointe is a shining example of just how much value an attached home can deliver, says the sales representative for the striking two-storey home, Glen Harvey of Sutton Group — Kilkenny Real Estate.
"This home gives families a chance to get a brand-new home for about $100,000 less than a detached single-family home," he says of the 1,452 sq. ft. Everly. "It's also a great condo alternative as there are no condo fees to pay. And you get a basement and attached garage, too."
Perhaps the most impressive aspect of the Everly is that it never feels like a spartan, entry-level home.
In fact, it has all the attributes of a single-family home, starting with its foyer.
"The home starts off beautifully with an elegant foyer with a 18-foot-high ceiling," notes Harvey. "The foyer is quite spacious and opens onto a double closet and powder room to the left. There's also a door on the side wall that gives you access to the attached single garage."
The foyer then transitions effortlessly into a main living area that's bright and well-finished.
Most importantly, there's no shortage of space; there's plenty of room to move freely between the kitchen, eating area and great room.
"It's a great floor plan that's very efficient and makes great use of every bit of space," he says. "Every area — kitchen, eating area and great room — is a good size."
At the same time, plenty of natural light flows inside from a sliding patio door behind the eating and a huge picture window on the great room's rear wall.
"There are windows everywhere on the main floor and upstairs, and they're all bigger than normal. They let in so much light. That makes for a naturally bright home."
Meanwhile, the finishing quality is also impressive.
Rich looking wide-plank flooring provides a welcome touch of warmth, while white cabinetry and a white tile backsplash mesh perfectly with off-white quartz countertops in the kitchen to create a sleek, modern look.
"I love how clean the cabinets look," Harvey says. "They go perfectly with the white backsplash. You also get a corner pantry, too, so you get the same utility, space, and quality of finishes you'd get in a single-family home. During our upcoming grand opening, we'll be offering free quartz countertops and free stainless appliances with the purchase of a home."
The Everly's efficient layout continues upstairs.
Even though the home is under 1,500 sq. ft., Randall's design team managed to put in five spaces — three bedrooms, a laundry room and four-piece bath — without compromising livability.
"Even the upper-level staircase is nice and wide," he says. "And you also get an actual laundry room with storage space, not a tiny laundry closet. The main bath is also quite spacious and well-appointed, and the two secondary bedrooms are a good size."
That leaves the primary bedroom, which, like the rest of the home, surpasses expectations.
Lots of natural light floods inside courtesy of a trio of windows on its rear wall, while taupe carpeting and a neutral colour palette give it a pleasingly cosy feel.
It also comes with a mid-sized walk-in closet and a three-piece ensuite with five-foot walk-in shower, white single sink vanity and smart white/grey hexagonal vinyl floor.
"The primary bedroom in the Everly is as nice as you'll find in most single-detached homes," says Harvey.
He adds that the thoughtfully crafted home is just what the doctor ordered for families on a budget.
"You can afford to live here for a very reasonable monthly cost, and you don't lose out on style or livability. It's a superior design in every way."
lewys@mymts.net
Builder: Randall Homes
Address: 8 Elm Dr., Parkview Pointe (West St. Paul)
Style: two-storey attached
Model: the Everly
Size: 1,452 sq. ft.
Bedrooms: three
Bathrooms: two-and-a-half
Price: from $479,900 (includes lot & GST)
Contact: Glen Harvey, Sutton Group – Kilkenny Real Estate, 204-999-1942