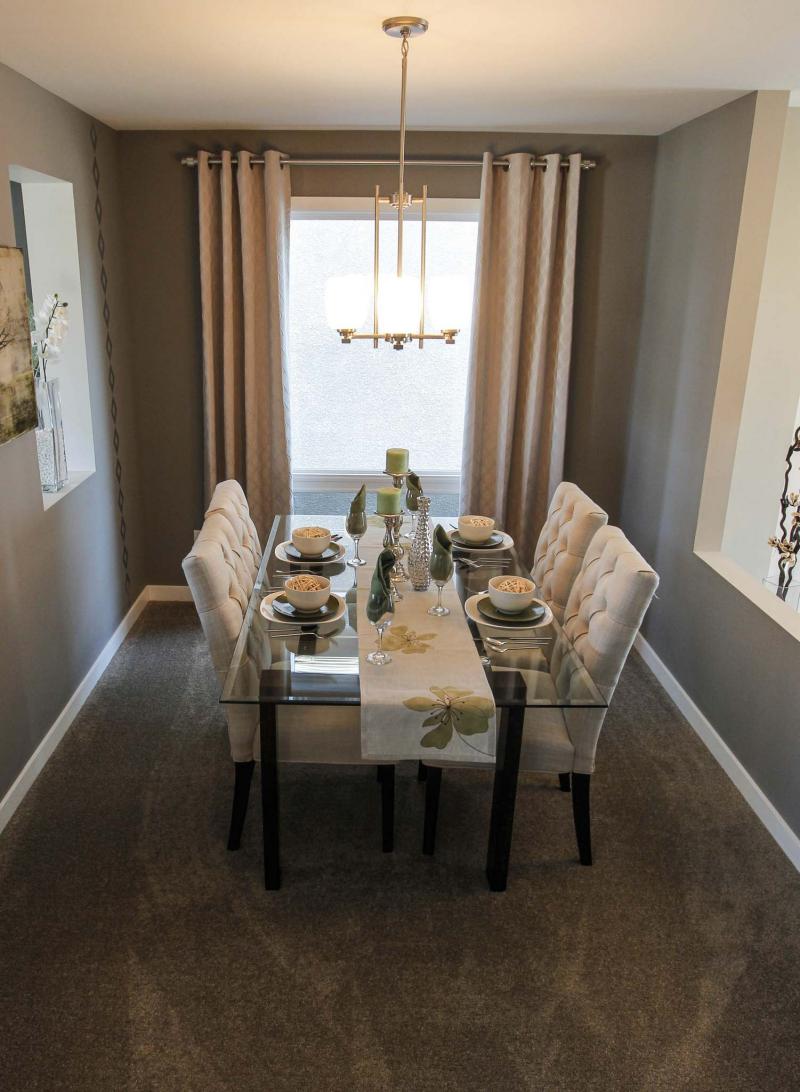 The Canadian Home Builders' Association recently released its 2017 CHBA Homebuyer Preference Study, which provides insight on the priorities of new homebuyers across Canada. It captures what new homebuyers consider to be must-have features.
The largest portion of Canadian homebuyers taking part in the study were growing families with kids, at 42 per cent. Singles or couples with no kids made up the next largest group, with 37.9 per cent of the responses. Millennials have also slightly nudged out Generation X as the largest group of new homebuyers in Canada. Baby Boomers are now the third-largest group of new homebuyers.
Homebuyers perceive value in designs, features and finishes that provide the most benefit for the price. Today, consumers are presented with more choices than ever and evaluate price in terms of the perceived benefit to be gained from their respective selections. One of those choices is the size of the lot a new home is built on. Homebuyers indicated in the study that they are less willing to accept smaller lots to improve affordability, but they are willing to concede on community features and proximity to work and amenities to improve affordability.
Inside the home, the kitchen serves as the "control centre" for today's homeowners. Certainly, the CHBA study suggests that the priorities and preferences of new homebuyers match this need for maximum functionality in this area of the home. Open-concept kitchens with an island remain a top must-have for homebuyers. Having a walk-in kitchen pantry is also a highly desired feature, especially for growing families with children. Formal living rooms and dining rooms are trending higher in importance to homebuyers, while special-purpose rooms such as media rooms or home workshops are trending downward.
Master suites continue to be a highly valued sanctuary for homebuyers. Walk-in closets and an ensuite off the master bedroom are still absolute must-haves for today's homebuyer. Homebuyers are looking for ensuites that are highly functional, with double sinks being a very desirable feature. Oversized showers and soaker tubs remain a very desirable feature in an ensuite, while whirlpool tubs are becoming far less of a priority for new homebuyers. Walk-in closets in the secondary bedrooms are becoming a preferred feature and a traditional linen closet remains a must-have for new homebuyers. Functionality and storage remain very important to today's new homebuyer.
Energy efficiency is also a top priority, according to the study. Energy-efficient home appliances, high-efficiency windows and an overall energy-efficient home continue to be top priorities for new homebuyers. Low-flow toilets rank higher than dual-flush toilets in terms of addressing water efficiency for new homes. And of course, a two-car garage is still a must-have for the vast majority of new homebuyers.
The study also provided interesting insight on how new homebuyers are finding and selecting their new home. While the internet is an essential tool for today's homebuyer, most still rely on physically viewing homes and communities as the first step. The study suggests that buyers typically visit potential locations and show homes or sales centres to "short list" where they may wish to live and then proceed to conduct additional research on their short-listed choices. Social media is also becoming increasingly important for finding a home builder. Online customer reviews are now more important to homebuyers than referrals from friends and family when making a final decision on a new home.
The best way for you to discover what your must-have home features are is by visiting the new show homes and new communities featured in the MHBA's Parade of Homes. The 2017 Fall Parade of Homes is on now until Oct. 1, with more than 130 show homes in more than 40 communities and new developments to visit.
Lanny McInnes is president of the Manitoba Home Builders' Association.