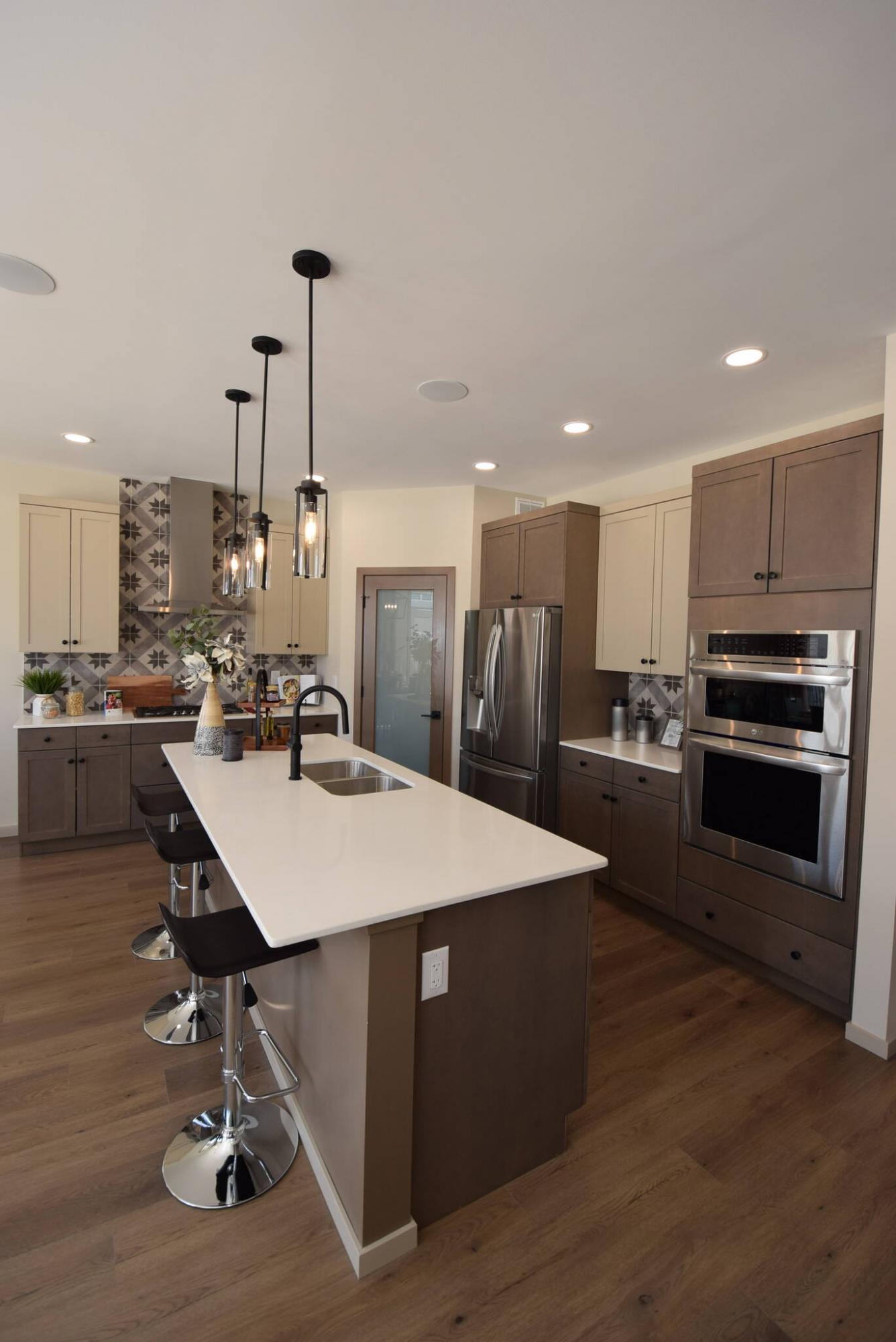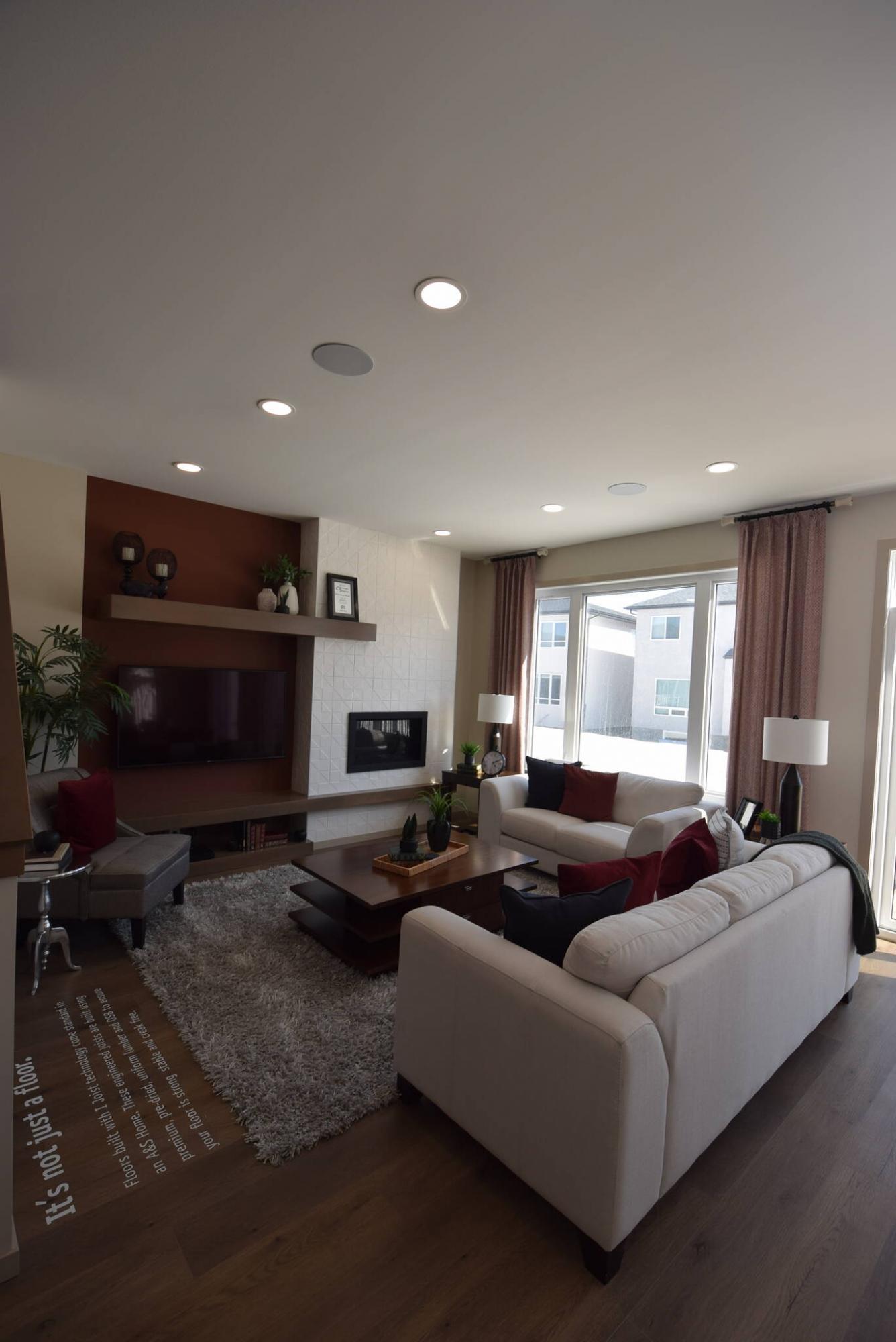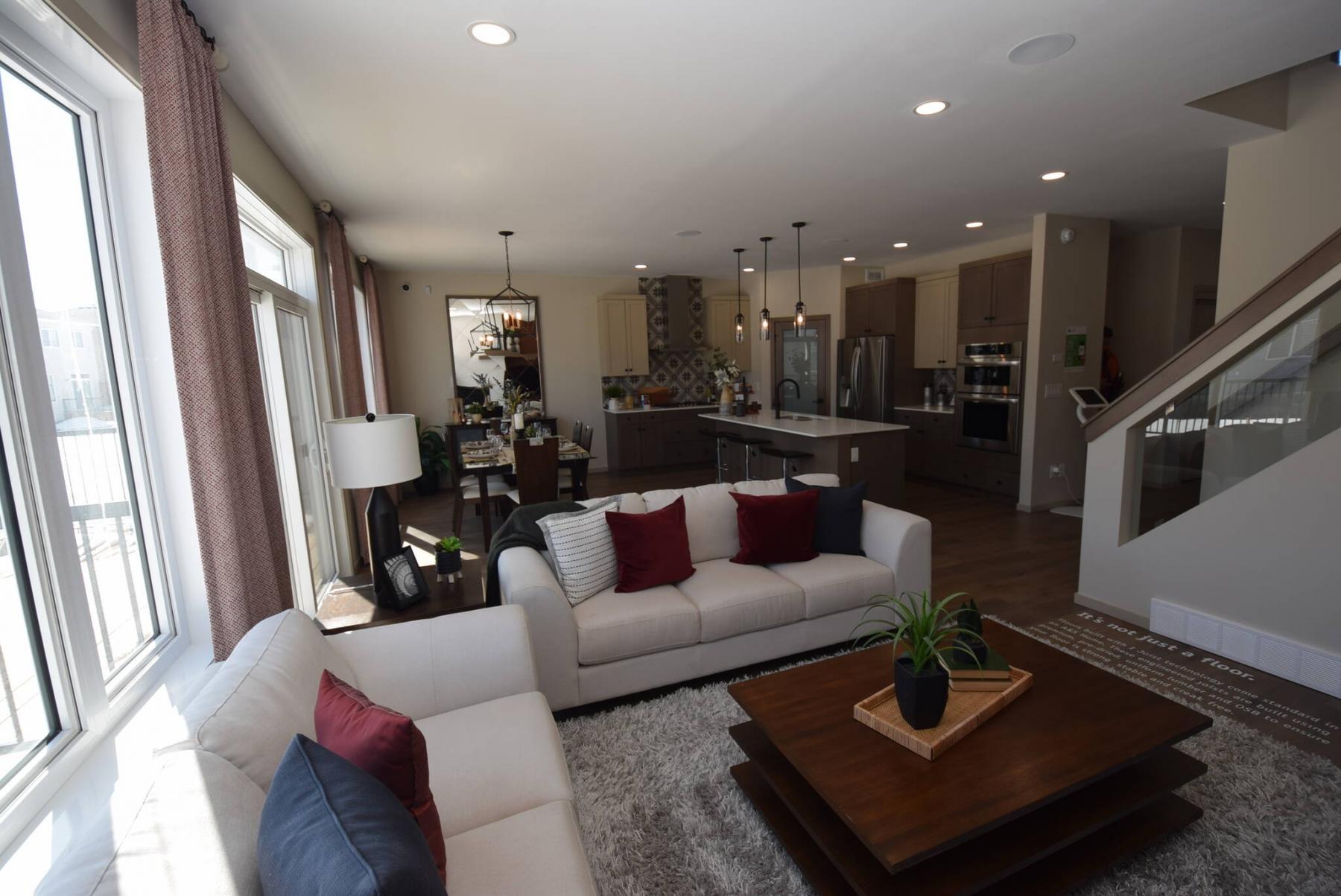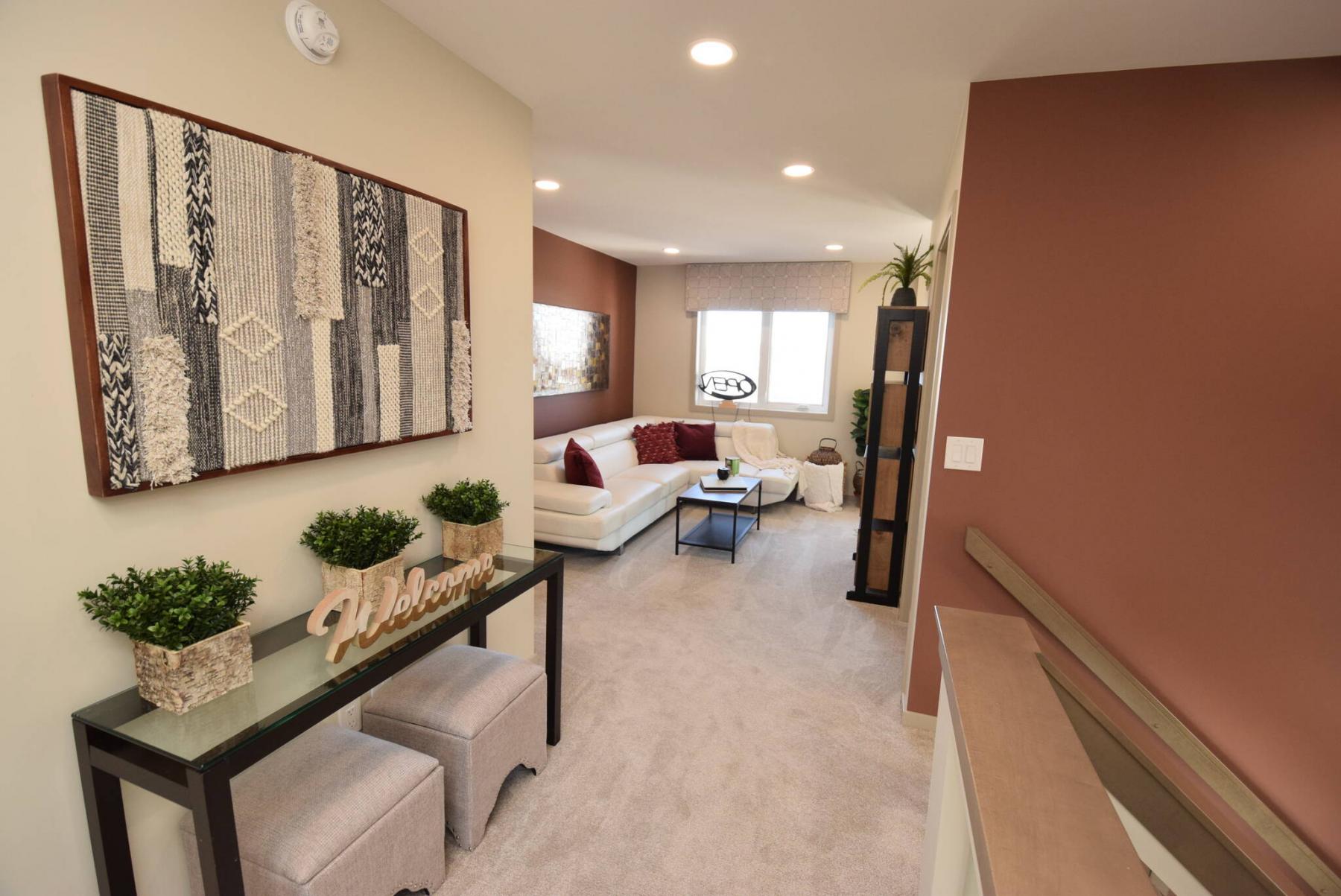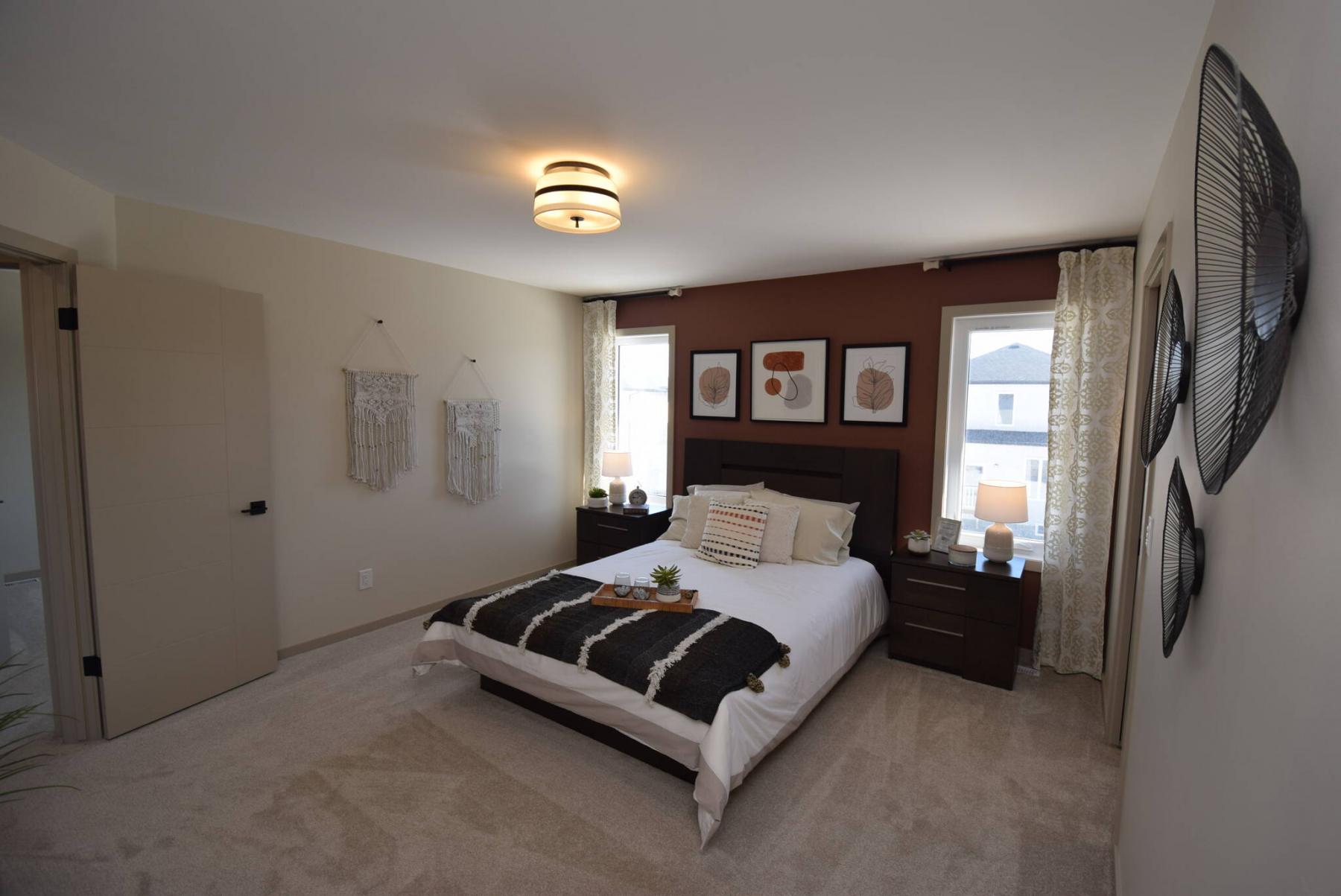 Contrary to popular belief, home builders don't conjure up new home designs out of thin air.
Rather, they listen to the feedback of customers. Once that's taken into consideration, they then go about designing a new plan.
The design of the Devanshi — A & S Homes' brand-new show home at 237 Ken Oblik Dr. in Prairie Pointe — came from listening to what customers had to say about previous designs, says sales representative Rob Hutchison of RE/MAX Performance Realty.
"New models evolve from what we do for customers," he says. "They tell us what works or doesn't work in a home, and we then use that feedback to design better homes. The Devanshi evolved from two previous models, the Winchester, and the Asha."
In this instance, the Devanshi is about 200 to 250 square feet larger than the Winchester and the Asha.
Turns out, that extra square footage plays a central role in the home's exceptionally high level of livability, which starts in and around the foyer.
"Nothing feels crammed in in this home, and that generous feel comes from that extra 250 square feet of space," says Hutchison. "The foyer is a good size, as are the main floor bedroom and three-piece bath on either side of a wide hallway a few steps away from it. The bedroom could be used as a guest room, in-law suite or home office."
Next comes the Devanshi's main living area, which is everything a family could want: bright, expansive, and beautifully finished.
"Its rear wall of windows is a huge feature — a huge window on the family room's rear wall, sliding patio door in the center and large window behind the dining room let in lots of natural light," he says. "And even though the area is wide open, the kitchen, dining room and family room all feel well-defined because ample space between them provides natural separation."
A collection of warm, tasteful, finishes then add understated elegance to all that family-friendly flow and function.
The kitchen is particularly fetching, notes Hutchison.
"First of all, it's huge with the option for a spice kitchen. Second, a nine-foot island adds function, while two-tone Thunder maple and taupe cabinets, beige/taupe quartz countertops and a gorgeous mosaic tile backsplash adds interest. The kitchen is modern, functional, and warm."
Then there's the adjacent dining area, which is anything but an afterthought.
"Again, it isn't crammed in, which comes from the extra space — you never feel as if each space is crammed in on top of the other," he says. "It comfortably seats anywhere from six to 10 guests and is in a perfect spot just steps from both the kitchen and family room."
Hutchison adds that simplicity is the key to the family room's allure.
"The huge window on its rear wall allows natural light to fill it, while a gas fireplace is framed perfectly by a simple white tile feature wall. It contrasts wonderfully with a TV niche with burnt orange background and maple mantel and shelving."
An open, angled staircase with smart maple capping and a slick-looking tempered glass cutout on its side wall then provides access to the second floor.
Like the main floor, it effortlessly blends function and style.
A landing in the middle naturally creates wings on either side, in this case a wing with the primary bedroom and a secondary bedroom to the right and a wing with a four-piece bath, laundry room and third bedroom to the left.
"I really like how the layout creates a real sense of organization — there won't be any traffic jams on weekday mornings," Hutchison says. "The extra square footage not only allowed for the loft, which families love, but also allowed for each space to be nice and big, including the primary bedroom. We've also gotten a lot of comments on taupe doors and trim, which is different."
Fittingly, the primary bedroom is the second floor's showpiece.
"It's a beautiful yet functional space," he says. "A burnt orange feature wall behind the bed adds a nice touch of colour, while vertical windows on either side of the bed let in natural light. The deluxe three-piece ensuite comes with a walk-in shower with mosaic tile feature wall, tile floor and Thunder maple vanity with quartz countertop. And the walk-in closet is huge."
The public's response to the Devanshi has been overwhelmingly positive, adds Hutchison.
"Everyone has just loved its design — it hits on pretty much every key point for families. It's a very stylish, efficient family home that works well on every level."
lewys@mymts.net
Builder: A & S Homes
Address: 237 Ken Oblik Dr., Prairie Pointe
Style: two-storey
Size: 2,050 sq. ft.
Model: the Devanshi
Bedrooms: four plus loft
Bathrooms: three
Price: from $695,000 on lookout lot with lookout lower level
Contact: Rob Hutchison, RE/MAX Performance Realty, 204-799-7411