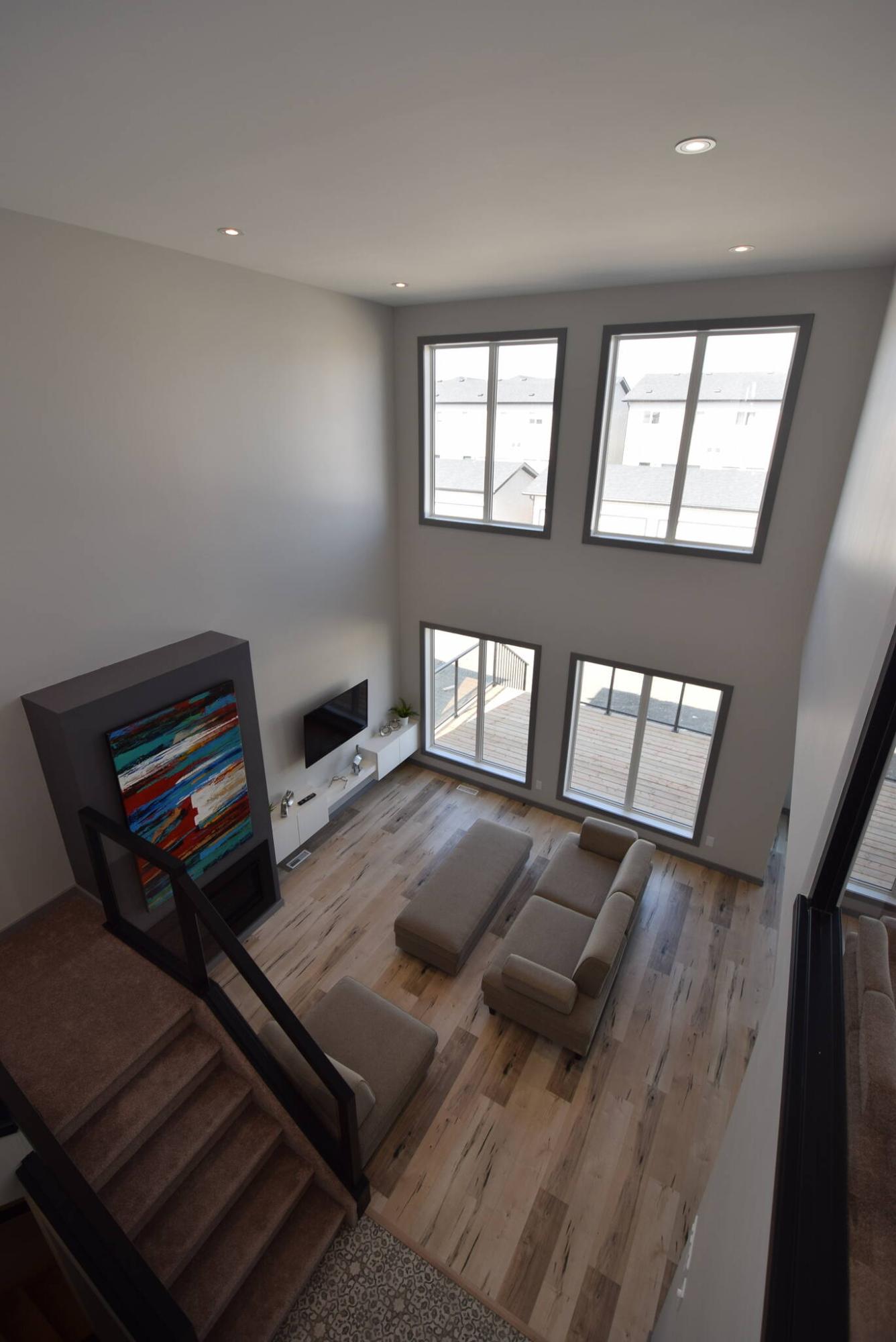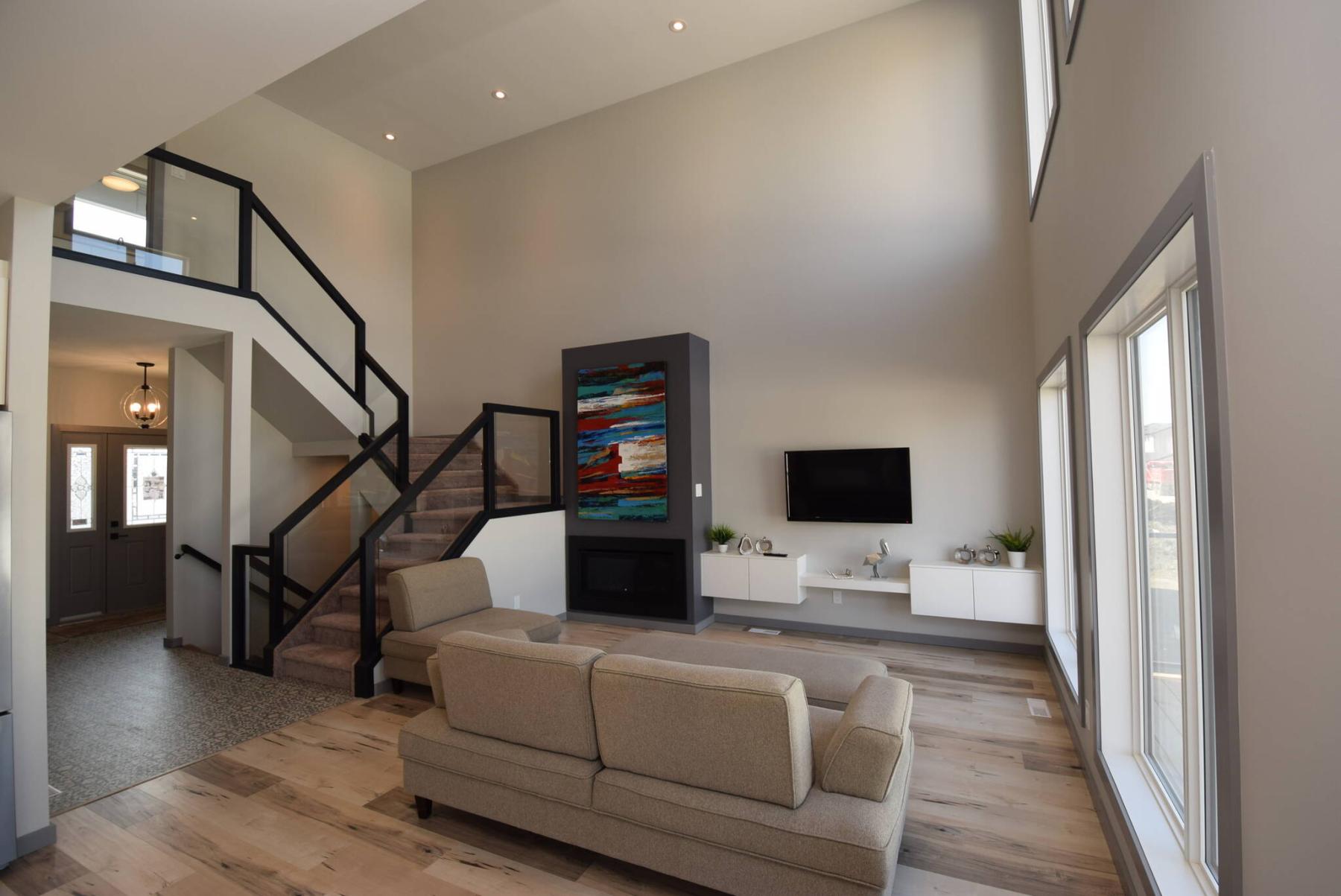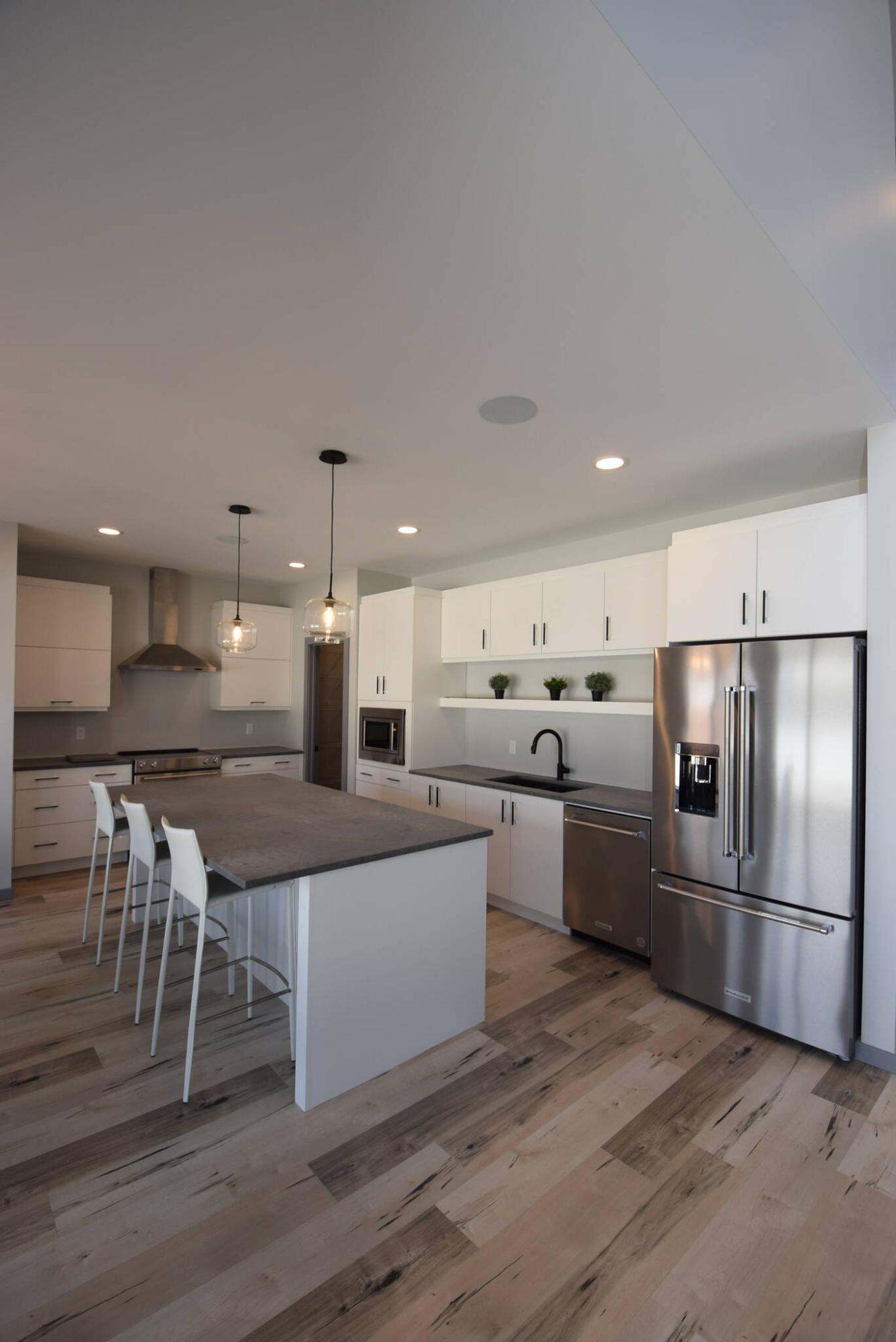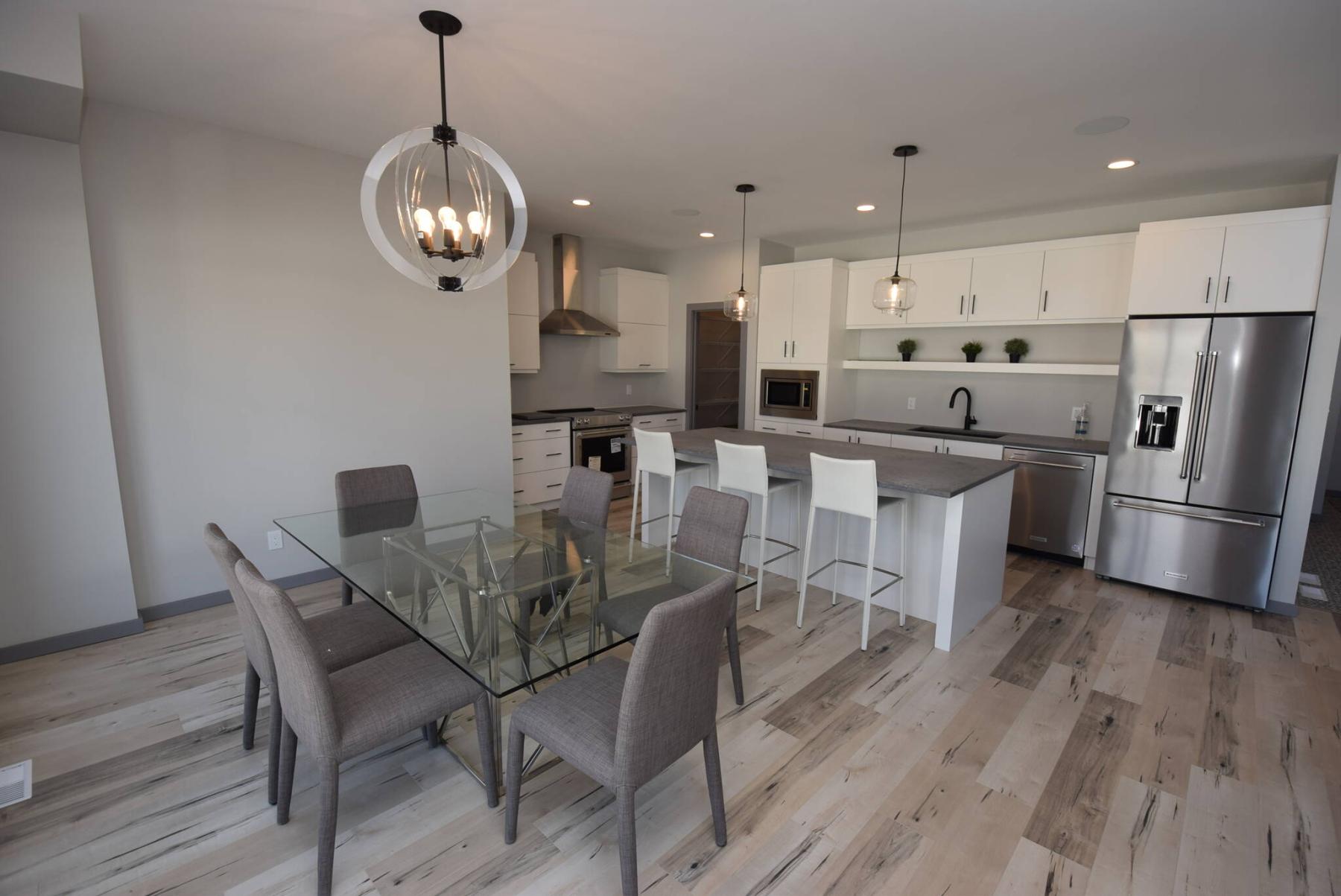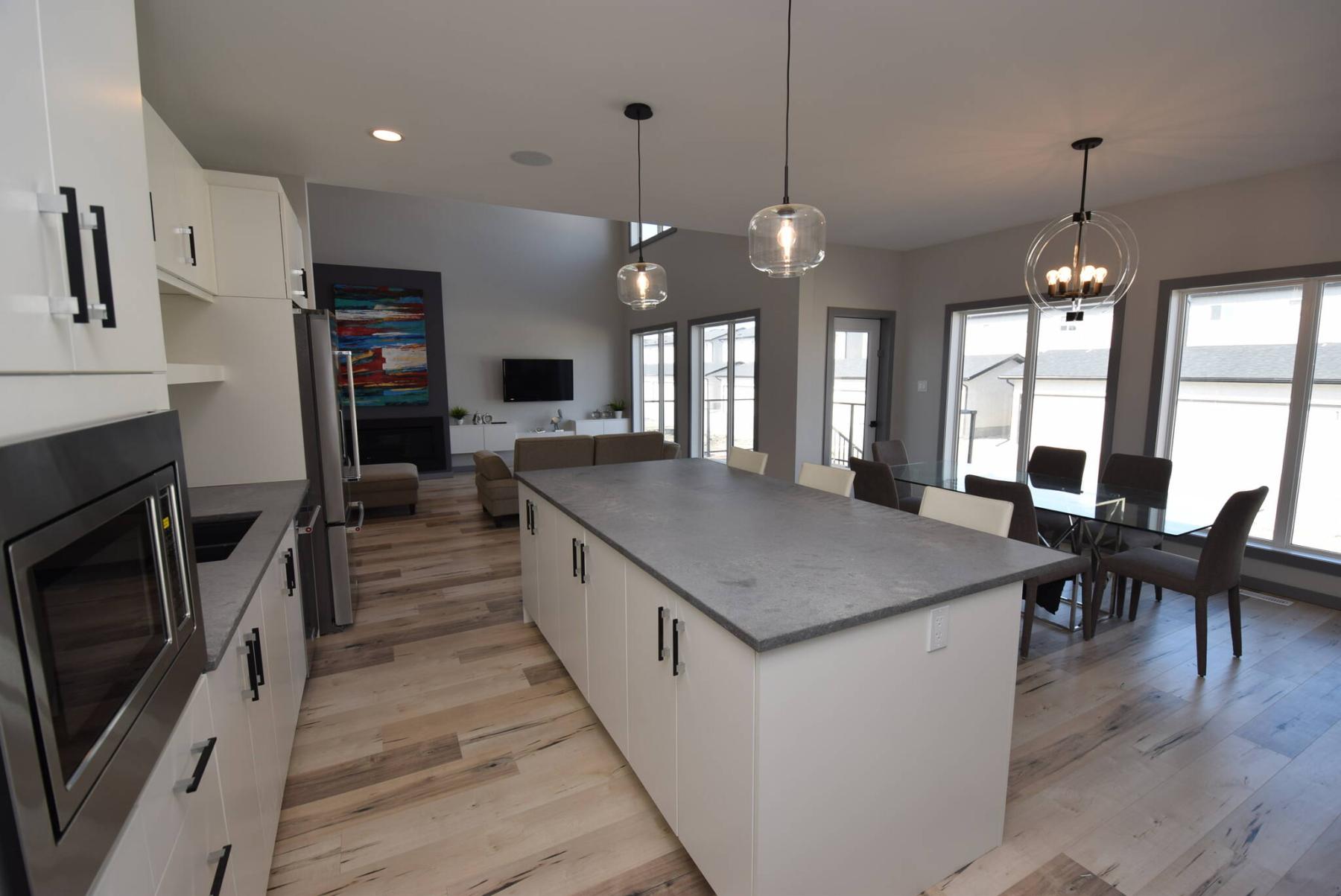 If there's one common thread among luxury-themed homes, it's that they're almost always located on large, lake-front lots.
Consequently — when you factor in the extra cost of building on a huge, waterfront lot — the price of a luxury home usually starts at $900,000 and rapidly goes north from there.
Cam Ftoma of RE/MAX Performance Realty, the sales representative for Gino's Homes' brand-new show home at 50 Cassowary Lane, says you don't have to build a home on a premium lot for it to have a distinct, luxurious feel.
"This home is on an oversized lot directly across the street from million-dollar homes that have walk-out basements and that are right on a lake," he says. "While that's great, the thing you need to remember is that while that type of setting is great, it doesn't make a home luxurious in and of itself."
Rather, it's the design of the home that gives it that luxurious aura.
And the design of 50 Cassowary Lane — with its seamless combination of style and livability — is truly something to behold.
The moment you enter the 2,107 square-foot, two-storey home, you're hit by an immediate (and pleasing) sense of space.
Ftoma adds that there's also an immediate sense of function.
"There's a wing to the right of the foyer that holds a bedroom and four-piece bath," he says. "It's an area that can serve as a spectacular in-law suite. Not only are the bedrooms next to each other, but they're next to a big, enclosed mudroom. Mom or dad could come home, park their car and walk directly into their own private area of the home without a problem."
Next comes the main living area, which can be accessed by walking through a six-foot-wide landing area that allows the home to transition smoothly from front to back.
Fittingly, the main living area is started off by a jaw-dropping family room.
"It's absolutely stunning," says Ftoma. "An 18-foot-high ceiling generates an incredible feeling of space, while four huge windows that basically go from floor to ceiling on the rear wall allow tons of natural light to pour inside. The open staircase is absolutely spectacular, and the simplicity of the fireplace and media area allows the space's amazing design to be front-and-center."
Meanwhile, the area to the right of the scintillating family room — a seamlessly integrated kitchen/dining area — is deceptively spacious, and luxurious.
"There's an absolute ton of room to move, which makes the area perfect for entertaining. Not only that, but the finishes are just fantastic. The birch-style wide plank laminate flooring is gorgeous, as are the matte grey quartz countertops, upgraded off-white cabinets, and open white shelving that really pops on a subtle grey backdrop. And the island is just the perfect size."
Take the smashing staircase upstairs — the black railing that defines its tempered glass borders meshes perfectly with the grey and white colour palette — and you find a bright, efficiently-laid-out upper level in which everything unfolds in logical, family-friendly fashion.
"It starts off with a huge laundry room to the right," he says. "A hallway next to it comes with two large secondary bedrooms on its right-hand wall, and a spacious, beautifully finished four-piece bath at the end of the hallway."
That leaves the primary bedroom, which was masterfully isolated by placing it at the end of a seven-foot-long hallway to the left of the upper-level staircase.
"It's just so private and warm and welcoming," notes Ftoma. "As much as you feel like you're in your own little world in the bedroom, the ensuite is even better. It can be closed off by a gorgeous sliding barn door, is wired for sound and comes with a five-foot walk-in shower and a white vanity with quartz countertop and dual sinks."
Add in a spacious lower level that can accommodate a rec room, games area, additional bedroom and four-piece bath, and you have a high-end home that's as practical as it is luxurious.
"This home gives you everything you could want in a luxury home — a great floor plan, gorgeous finishes and a fantastic location — without the huge price tag," he says. "Amazing is the only word that describes the value, style and livability that this home offers."
lewys@mymts.net
Details
Builder: Gino's Homes
Address: 50 Cassowary Lane, RidgeWood West
Style: two-storey
Size: 2,107 sq. ft.
Bedrooms: four
Bathrooms: three
Price: $749,900 (includes lot & GST)
Contact: Cam Ftoma, RE/MAX Performance Realty, 204-794-5066