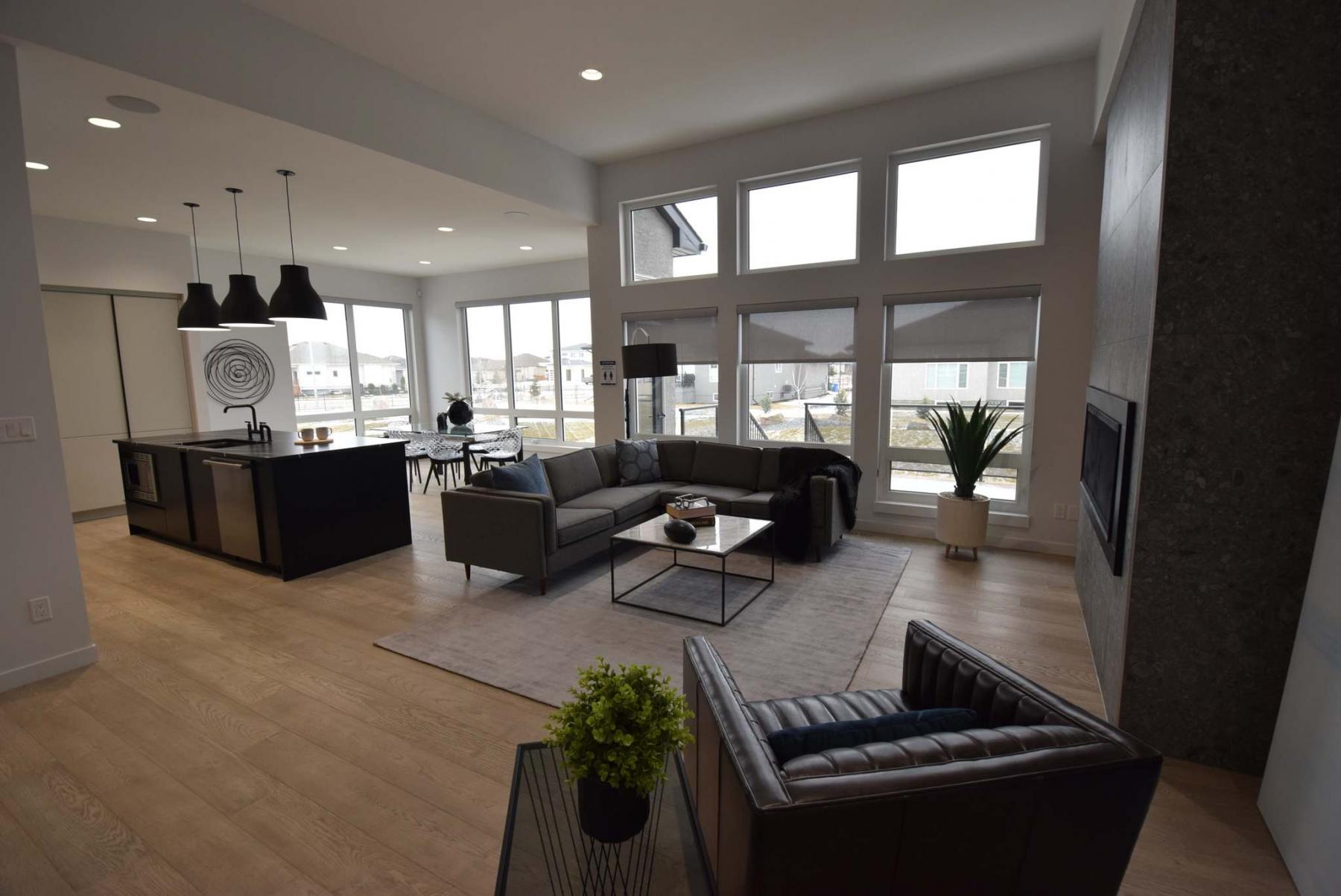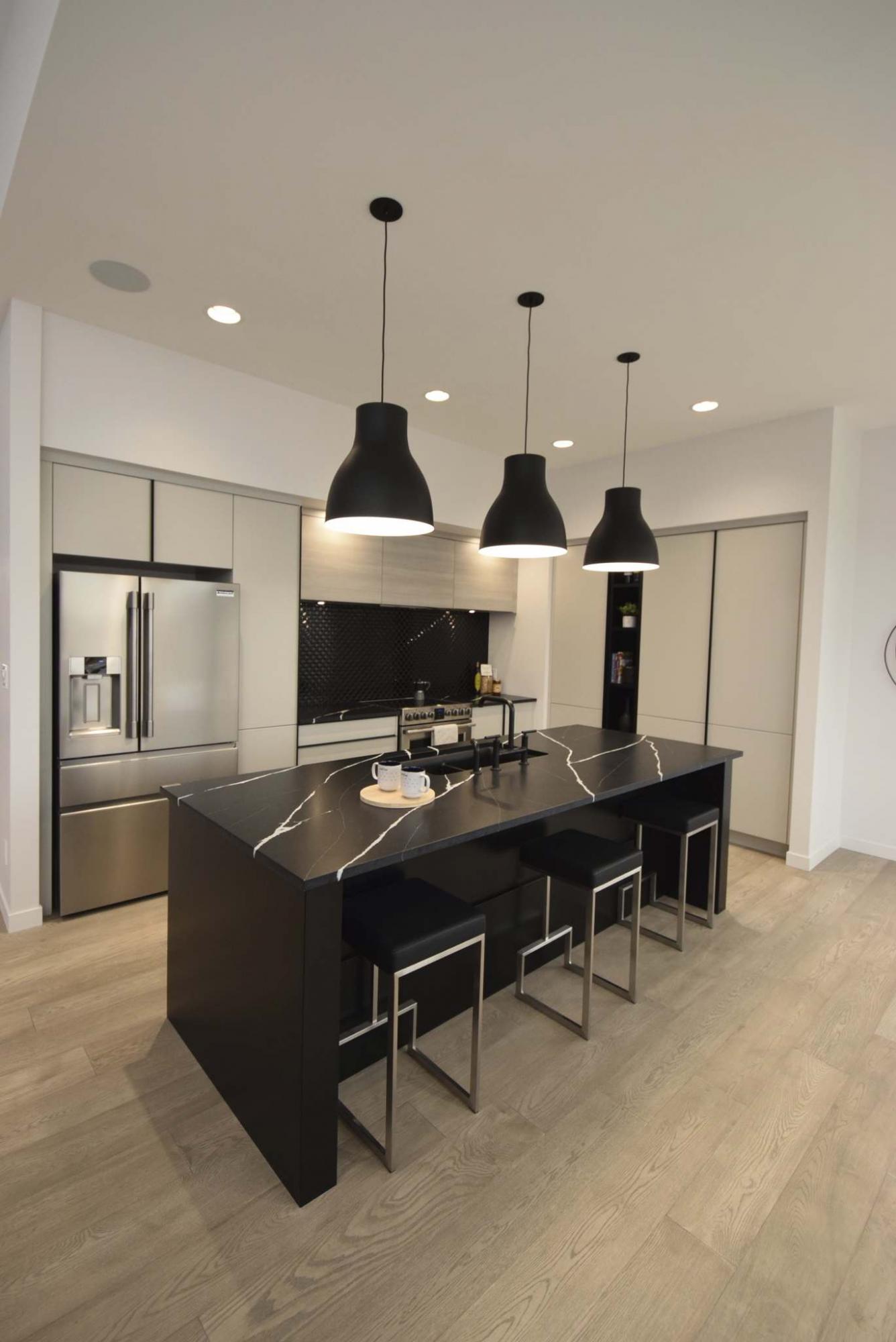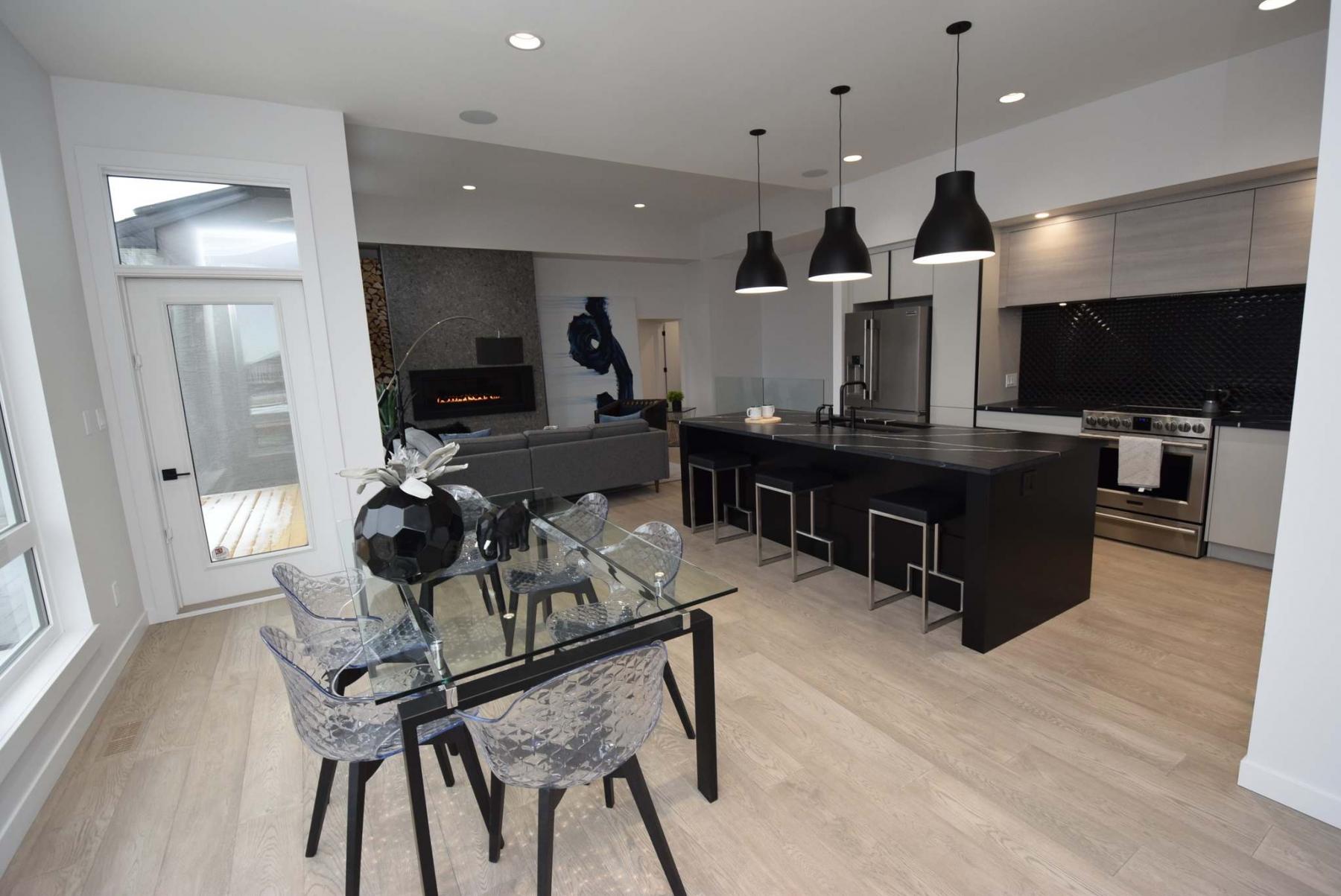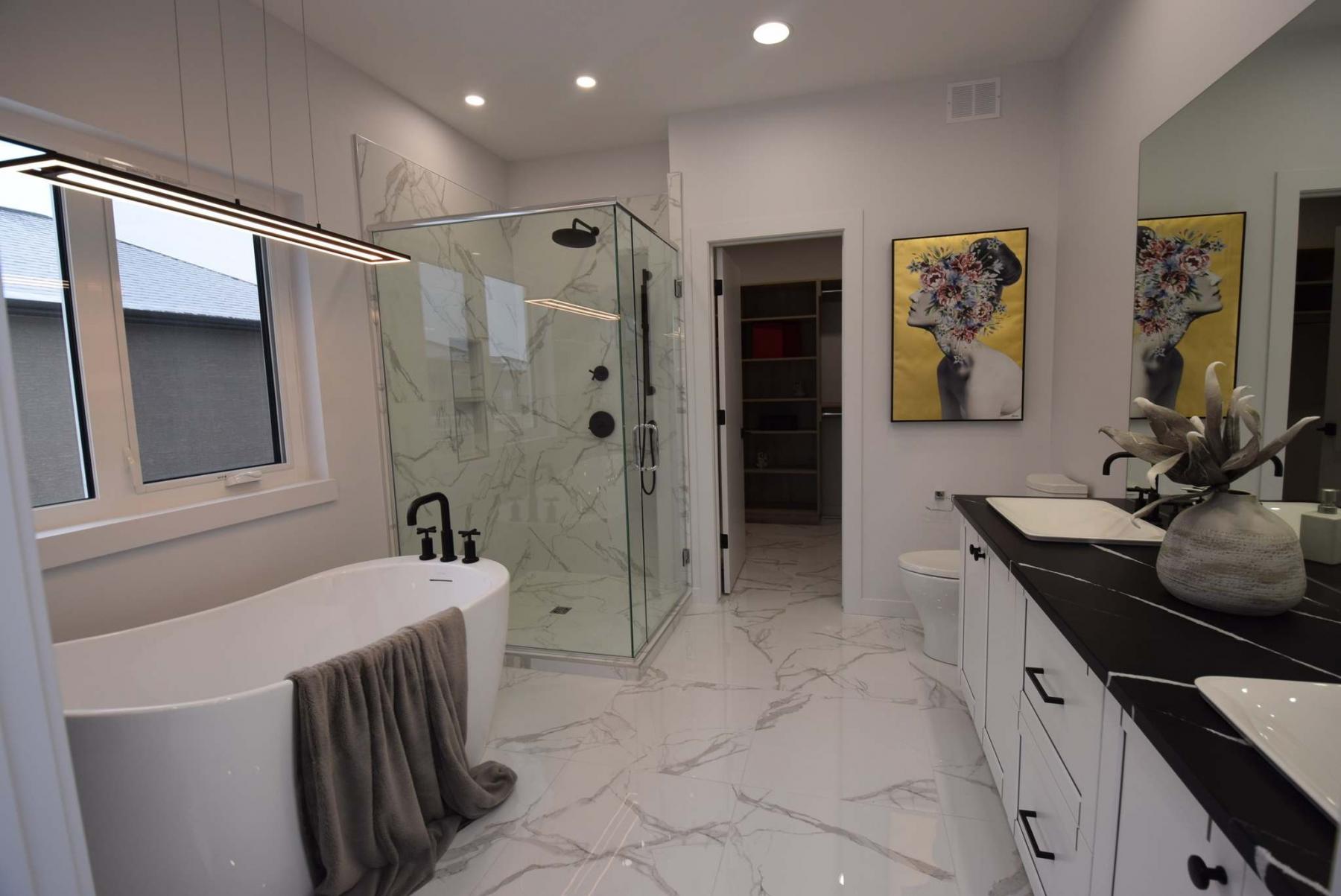 When new home builders get the opportunity to build a home on an oversized lot they can hardly contain their excitement.
With no space constraints to deal with, they have the freedom to unleash their creativity and design a home with a seamless blend of function and fashion.
That's exactly what Artista Homes' design team did when they designed their new show home at 8 Erb Farm Rd. in Oak Bluff West, says Savanna Lemieux of Century 21 Carrie.com, the sales representative for the 1,818-sq.-ft., three-bedroom luxury bungalow.
"This is a different calibre of home from its exterior, to its bones and interior finishes," she says. "It's a superior design from start to finish., and it all starts with the lot that the home was built on."
At 78 feet wide by 153 feet deep, the lot is not only deeper and wider than a typical city lot, but it's also more affordable.
"It's about the same price, or even cheaper, than a 40-foot-wide lot in the city," says Lemieux. "So not only are you paying less for more, but the lot allowed our designers to do more with the home."
In this instance, Artista's design team did a masterful job of using that extra width and depth to maximize separation between the master suite and secondary bedrooms and optimize livability in the great room.
Entry into the sprawling bungalow comes via a wide foyer that's flanked on either side of the tiled entrance by a pair of spaces.
To the right is a huge mud room that's smartly hidden by a smashing white barn-style door with contrasting black handle and roller assembly above; to the left is a five-foot-wide doorway that leads to a wing that houses a trio of spaces.
"The home's width allowed for a split floor plan that works well for families or empty nesters," she says. "The wing to the foyer's left holds two big bedrooms with a four-piece bathroom between them. It's perfect for kids, who would have their own bathroom next to their bedroom. Empty nesters could use one bedroom as an office and the other as a guest bedroom."
A wide landing area just beyond the stylish mudroom then deftly links the front of the home with a wide-open great room that features a simple yet spectacular design.
"The home's width allowed for a back wall that's filled with glass, including the living room, which features a wall of windows that nearly go from floor to ceiling and an oversized ribbon fireplace with beautiful grey tile surround," Lemieux says. "Varying ceiling heights, 12 feet in the living room and 10 feet in the kitchen/dining area, create separation and add volume."
Then, there's the country-modern kitchen, which is a study in contrasts.
A matte black quartz island with vibrant white highlights and eating nook for three serves as its centrepoint, while the same quartz countertops and grey/taupe cabinetry (along with a cool collection of woodgrain Euro cabinets over the slide-in range) give the area a feel that's modern, yet warm.
"I also love the black tile backsplash behind the range," she says. "The engineered oak hardwoods also add warmth and durability, and the dining area is amazing. It's surrounded by windows, and you could easily put in a table for 12 for large gatherings."
Finally, there's the spacious master suite, which was tucked away in its own private wing to the right of the living room.
"It features a romantic feel that comes from its complete isolation and its deluxe ensuite. It comes with a built-in audio system, dual vanity, free-standing soaker tub, gorgeous marble-style tile floor, custom tile and glass shower and a huge walk-in closet with custom wood shelving."
Add in a lower level with nine-foot ceiling, structural wood floor, steel beam construction, five windows and 1,400 sq. ft. of space that could accommodate a rec room, two bedrooms, a bathroom and loads of storage and you have a well-designed bungalow that appeals to a wide range of buyers.
"Oak Bluff is such a central community, we've seen people moving here from both outside and inside the city," says Lemieux, adding the striking bungalow comes with a triple-car garage. "The home offers incredible style and livability, and relaxing country living just minutes from the city."
lewys@mymts.net
Details
Builder: Artista Homes
Address: 8 Erb Farm Rd., Oak Bluff West
Style: bungalow
Size: 1,818 sq. ft.
Bedrooms: three
Bathrooms: two
Price: $749,900 (Includes lot & GST)
Contact: Savanna Lemieux, Century 21 Carrie.com, 204-801-3956