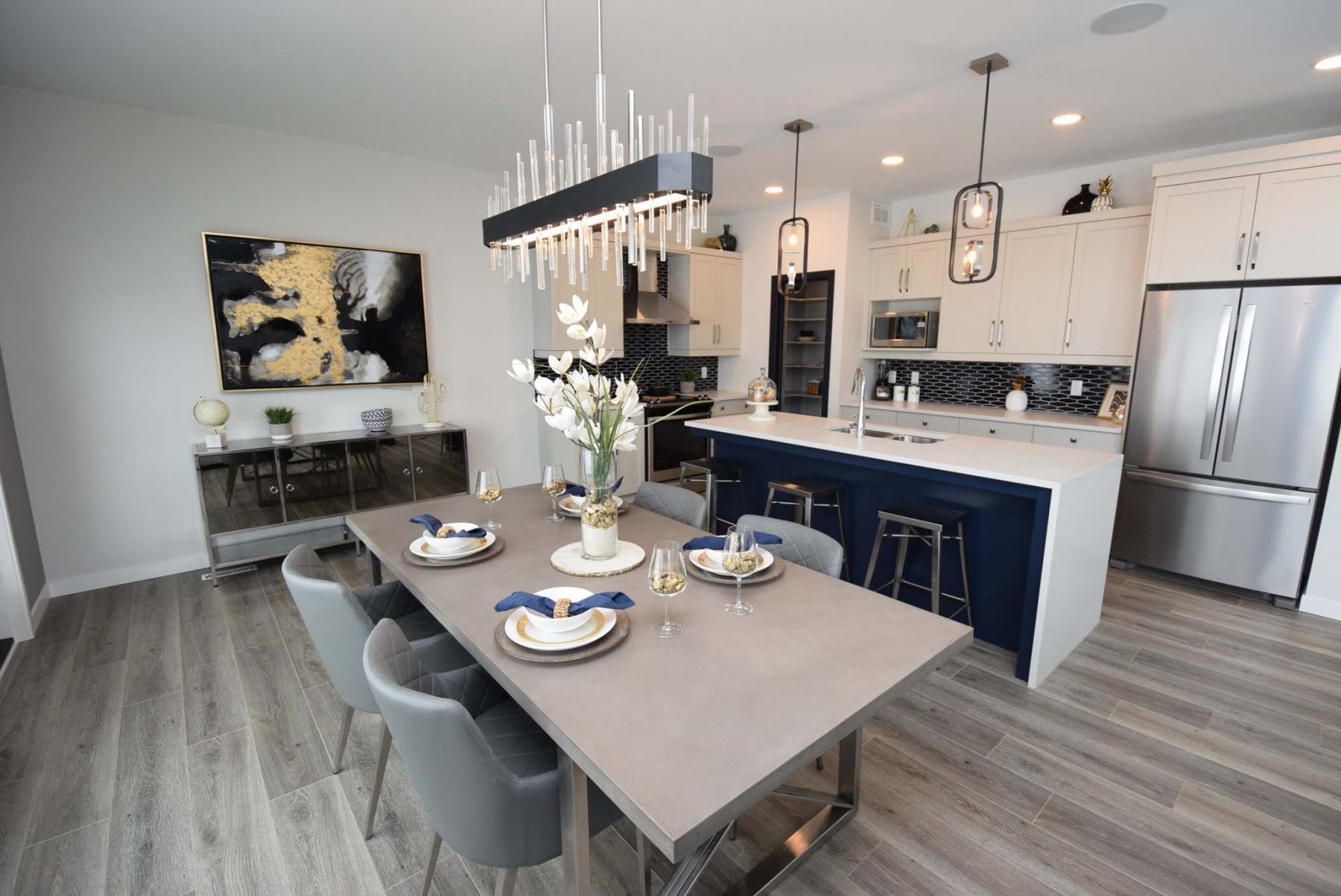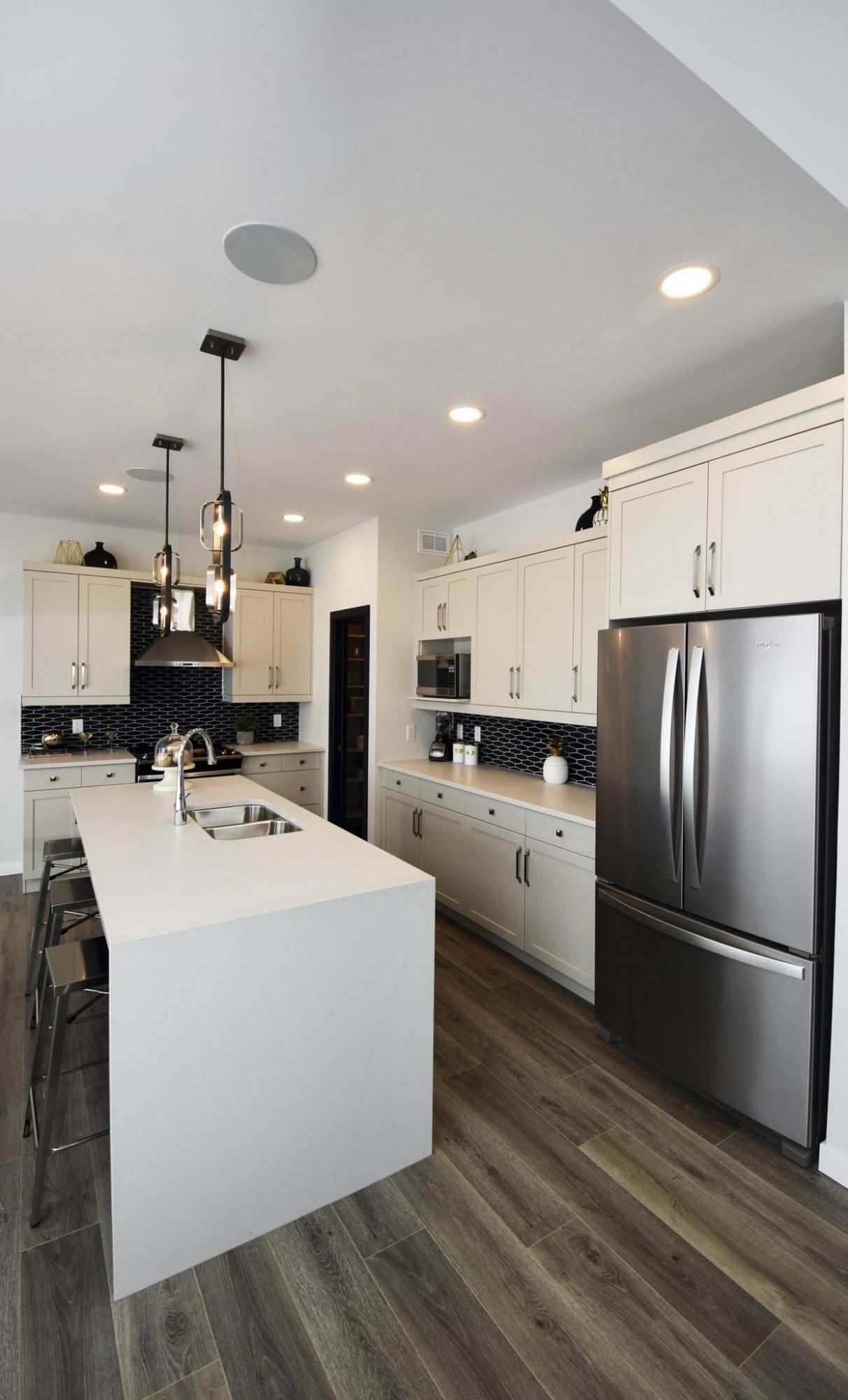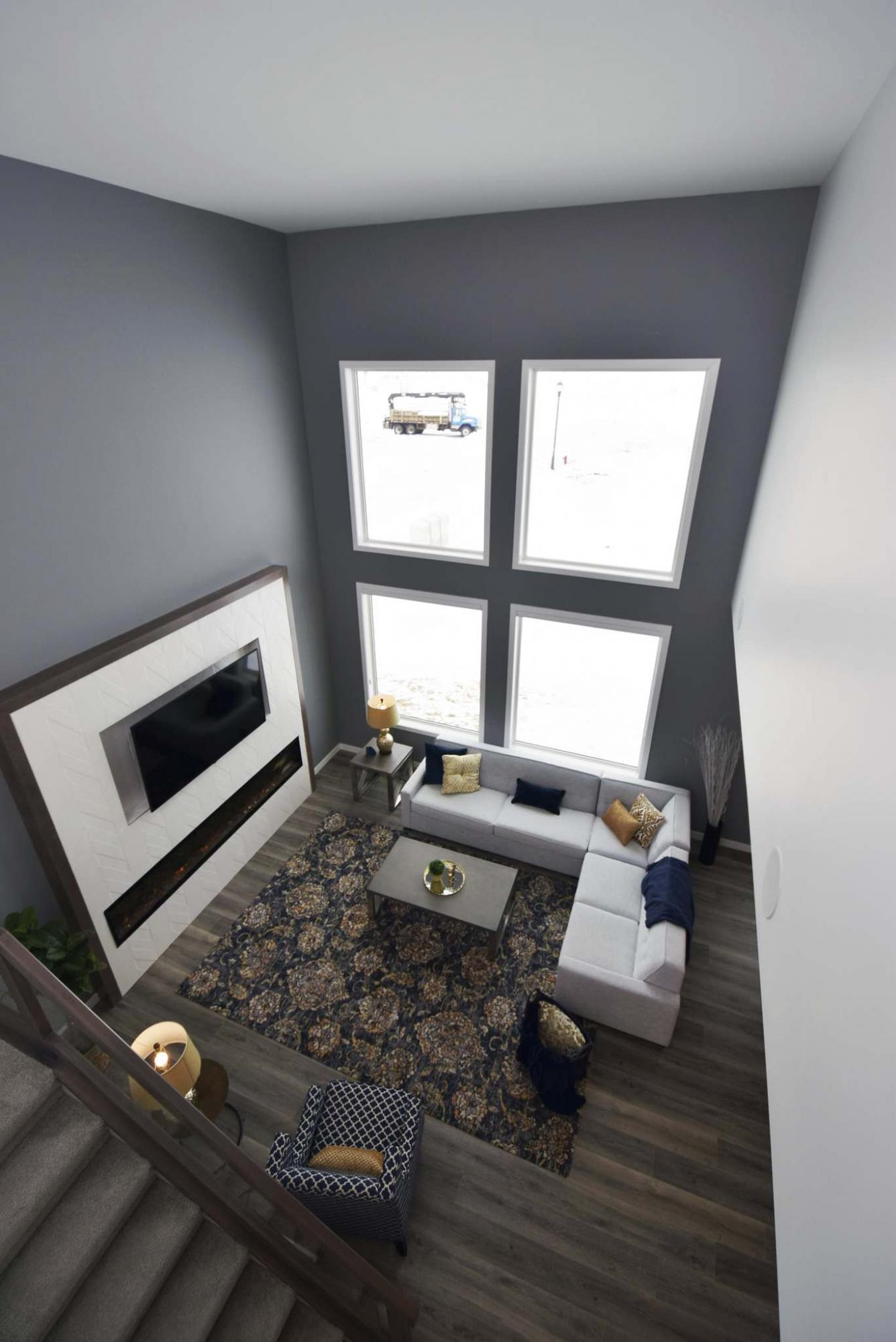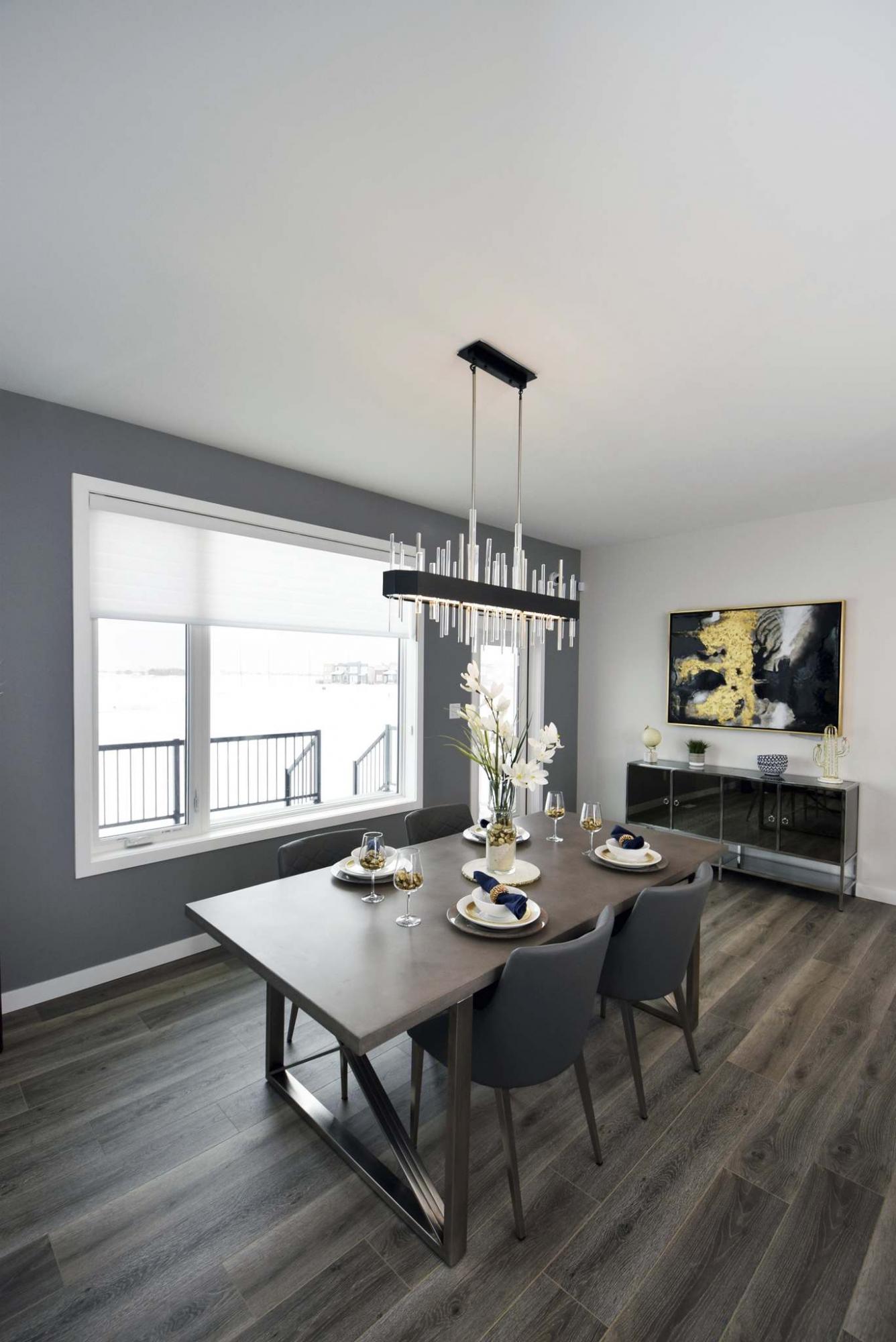 One of the most frustrating aspects of buying a luxury home is selecting finishes.
With many custom builders only so many finishes come standard. After that list is exhausted buyers must then pick and choose the finishes that fit into the budget determined prior to purchasing the home.
Suffice it to say, it's an arduous process that can increase the stress levels in already stressed-out home buyers.
Sandra Finch, sales representative for Avanti Custom Homes' newest show home at 3 Hummingbird Cove in Sage Creek says that's not how things work at Avanti Custom Homes.
"When we give you the price for one of our homes, pretty much all its high-end finishes and features come included in the price," she says. "When you buy a home from us, you don't have to cherry pick, and you don't have to add a lot of extras. Including everything in the price simplifies the buying process and helps people keep to the budget they established."
She adds that while virtually all high-end finishes are included, each Avanti home is truly a custom build.
"We routinely work with buyers to build their home from scratch. All you need to do is come to the home and let me know what you want. Sometimes people will like what they see in our show home and choose that design. In other cases, we'll come up with a fresh design that's tailored to their every need and want."
In this instance, 3 Hummingbird Cove was designed to show just how well-equipped a luxury home can be — at a price that comes in at under $700,000.
"This two-storey, 1,981 sq. ft. home is priced at $674,400," says Finch. "That price includes all the finishes and accessories you see in the great room, from the matte quartz countertops to the navy blue tile backsplash, taupe/grey cabinets and laminate plank flooring. You also get wooden shelving in the pantry and high-end light fixtures in the kitchen and dining area."
Those finishes blend beautifully with other subtle yet stylish design details including the eight-foot island with its navy blue cabinetry and waterfall quartz sides, a glass-filled rear wall that tempers all the natural light with its warm medium grey tint, and the sheer size of the windows that literally run from one end of the great room to the other.
"The colours are minimalistic yet rich, everything just melds together perfectly. The back of the home is literally all glass, floor-to-ceiling windows in the family room, a huge window behind the dining area and patio door next to the dining area that leads out to a big composite deck," she says. "This is one of the most naturally bright great rooms you'll find anywhere."
Likewise, the voluminous family room is one of the most singularly spectacular spaces you're bound to encounter.
"It features a 20-foot ceiling that gives it a real sense of volume, and that allowed for the floor-to-ceiling windows," says Finch. "It's then finished off by a gorgeous entertainment unit with an electric ribbon fireplace that pops on a textured off-white tile surround that's set off by elegant Thunder maple trim."
An angular, extra-wide staircase to the side of the family room then leads up to the second floor, which features an elegant, efficient layout.
The space to the right of the stairs houses two huge bedrooms, a four-piece bath with an extra-deep soaker tub (a standard feature) and a spacious laundry room with an oversized vertical window.
Loads of natural light pours into the upper level from the windows in the family room, master suite and laundry room, while wide hallways ensure that families will be able to move about in free, easy fashion.
Finally, there's the master suite, which was set off in its own private corner of the home to the left of the stairs.
"It's everything you'd want in a master suite. It's bright, spacious and comes with a big walk-in closet with wooden storage and an amazing ensuite."
Spacious and elegant, it's a sumptuous retreat that possesses a relaxing, spa-like ambience.
"I just love it, it's a beautifully-appointed space you could spend the day in relaxing. It has everything you need to take a spa day — a stand-alone soaker tub beneath an obscured glass window that lets in tons of light, five-foot shower with textured off-white tile surround, warm grey tile floor and light taupe vanity with an off-white quartz countertop and his/her sinks."
Add an insulated, framed-in lower level with (standard) nine-foot ceiling that can be developed to add a fourth bedroom, rec room and bathroom, plus a huge storage room, and you have one livable, value-packed luxury home, says Finch.
"The quality of the finishes is incredible, as is the layout. Most importantly, most, if not all, high-end finishes and accessories come standard," she says. "That makes for a better buying experience, and provides you with all the function and style you want in a luxury home at a very reasonable price."
lewys@mymts.net
Details
Builder: Avanti Custom Homes
Address: 3 Hummingbird Cove, Sage Creek
Style: two-storey
Size: 1,981 sq. ft.
Bedrooms: three
Bathrooms: 2.5
Price: $674,400 (Includes lot, GST)
Contact: Sandra Finch, new homes sales consultant, 204-333-2018