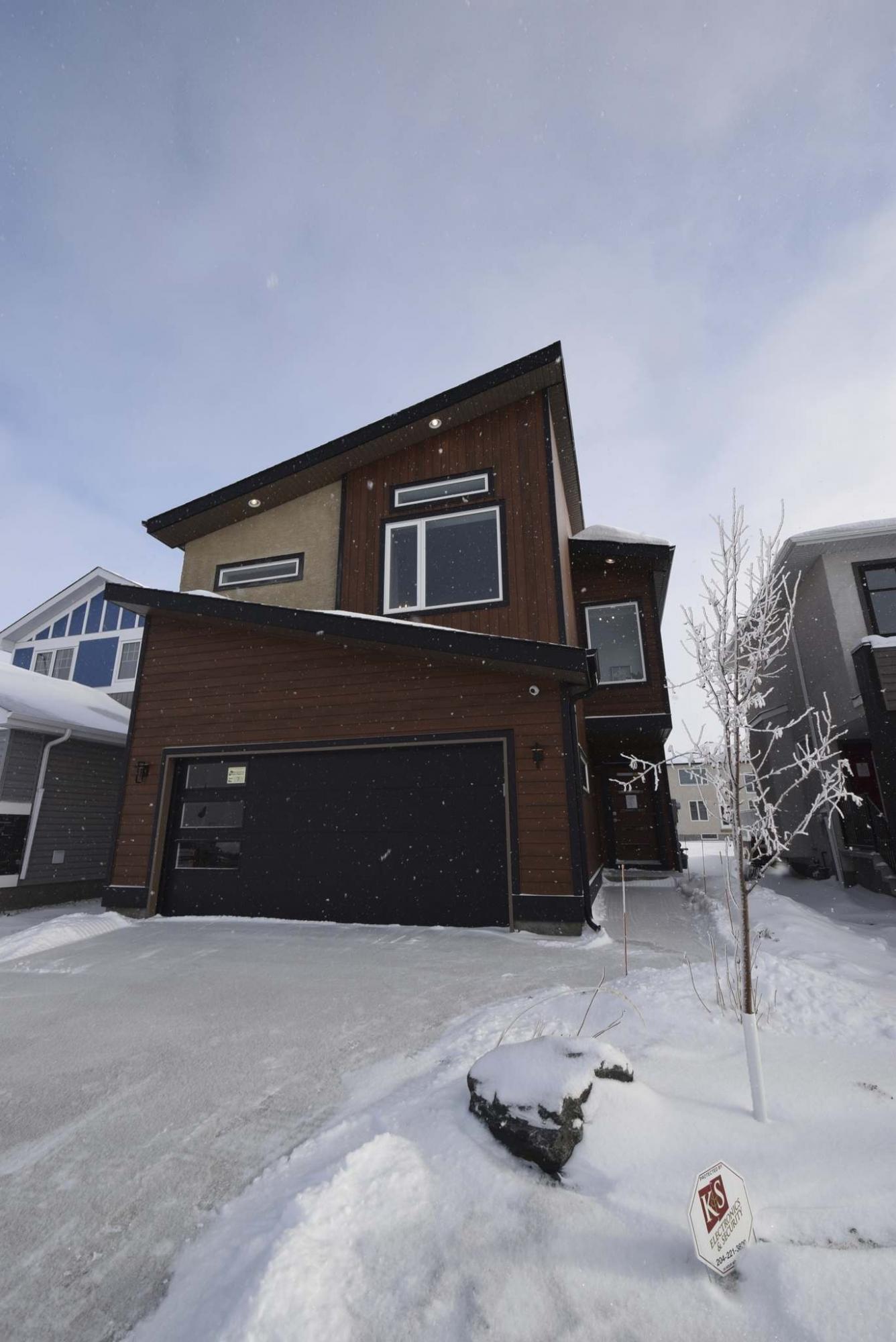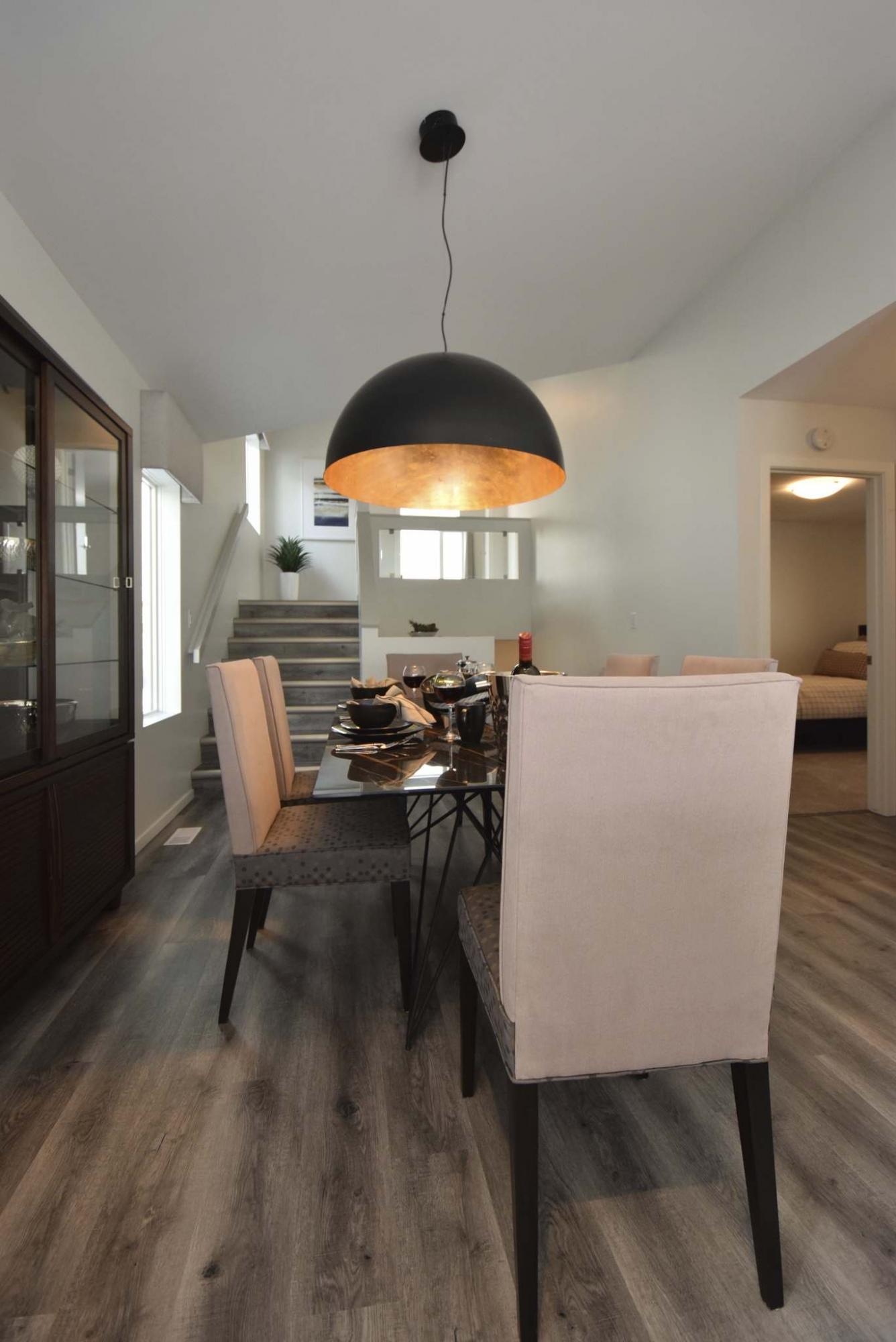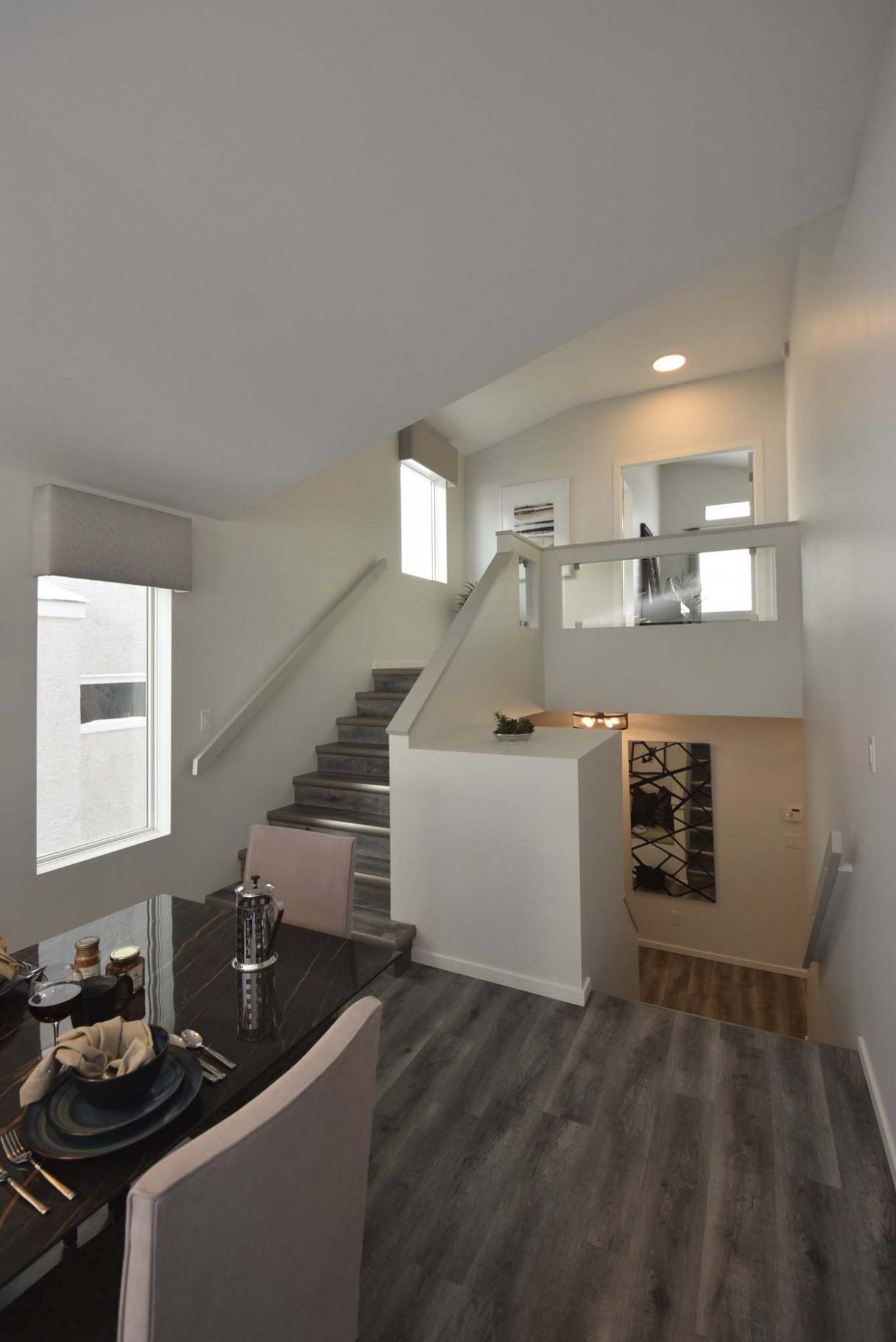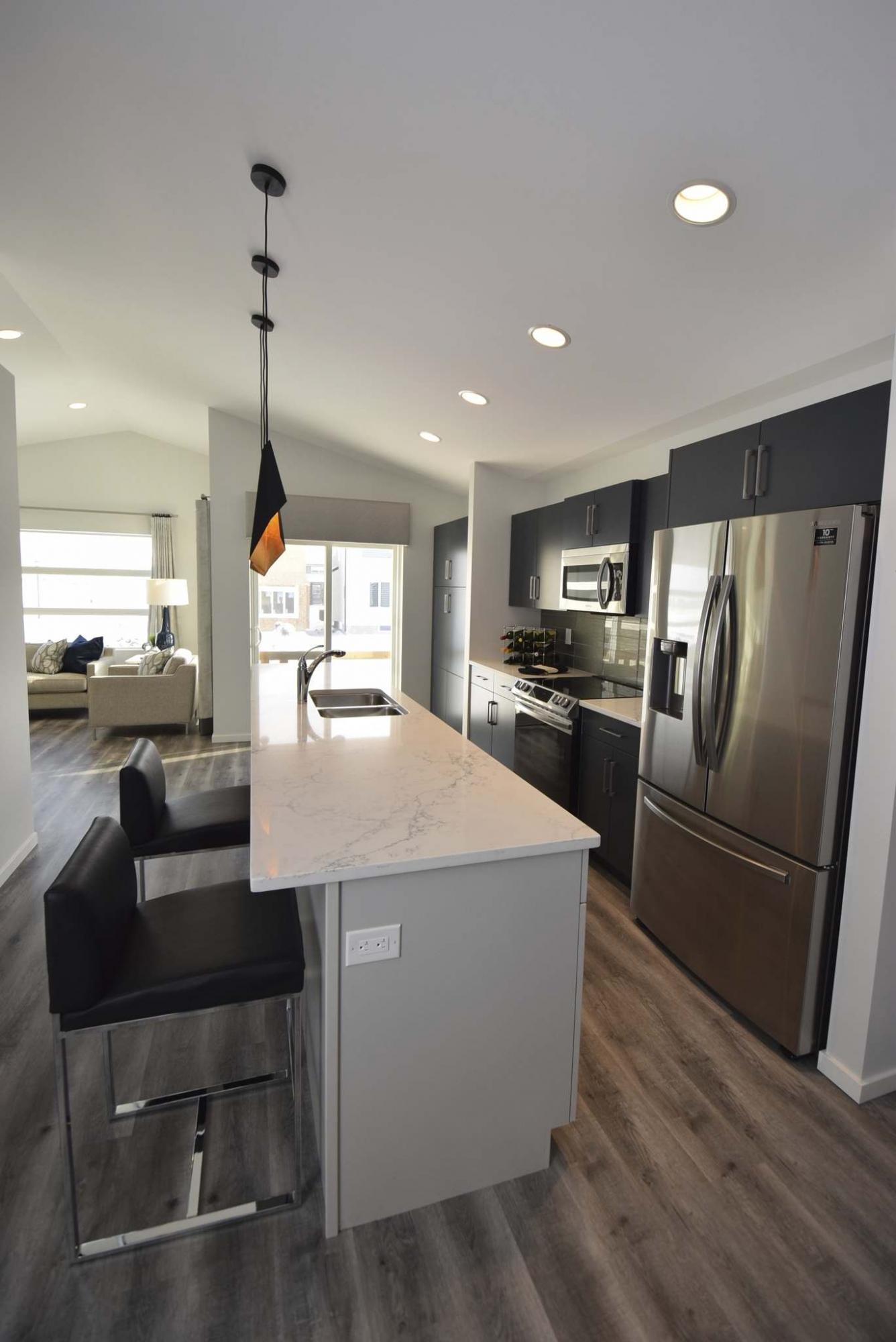 When confronted with a challenge a builder can either complain about it, or embrace it.
Consequently, when Hilton Homes' design team was presented with the challenge of building a spacious family home on a narrow lot in Transcona's Devonshire Park, they didn't complain.
Rather, they got creative, in the process coming up with a cutting-edge cab-over design.
"We actually took a successful cab-over plan we had that was designed for narrower lots and tweaked it in several areas to create a cool yet functional home," says Spencer Curtis of Hilton Homes. "While the narrower lot was a challenge to build on, we saw it as an opportunity to use our imagination to come up with a really neat cab-over design."
As the design evolved, it became clear that the home's showpiece, as it should be, would be its master suite.
"Our goal was to create a really special space," he says. "So we not only elevated it eight steps above the main floor to make for an incredibly private retreat, but we also put in a cool feature to the left of its entrance."
Turns out, that cool little feature is a cantilevered sitting area.
"Not only is it covered in light that streams in from huge windows behind it and to the side, but it also looks like it's floating over top of the home's front entrance and sidewalk," Curtis notes. "Then, there's the bedroom itself."
Thanks to a vaulted ceiling and plenty of glass on its rear wall, a huge window with transom window above and another transom window to its right opposite the bed, few master bedrooms possess such a naturally bright, voluminous feel.
"There's just so much space," he says. "At the same time, all kinds of natural light floods in from the big windows that surround the sitting area. A huge walk-in closet and three-piece ensuite with luxurious walk-in shower with gorgeous grey tile surround finish the space off perfectly."
Curtis adds that the master suite, it's located at the front of the home, was purposely positioned to bring some much needed volume to the home's front portion.
"The vaulted ceiling over it provides a nice, open feel when you're coming up the stairs from the foyer into the main living area — a key when you're dealing with a narrower home. The dining room was placed at the front to take advantage of all that volume; a large window was placed on the wall beside it to let in more natural light."
Meanwhile, the home's rear portion was designed to meet the daily rigours of family life and be a spot that lent itself to hosting get-togethers with family and friends.
"We put in an impressive, 12-foot-long quartz island that can be utilized as both an eating nook, it seats up to five, and as a serving area for when you entertain," Curtis says. "We wanted the kitchen to be at the back so it was connected to the (deck's) patio door and the living room."
Set off in a spacious yet cozy notch to the left of the kitchen, the living room is essentially a larger version of the master suite's sitting area with loads of glass placed behind it and on its right-hand side wall.
"The use of windows in the great room is just wonderful," says Kim Fyles, who's marketing the newly-minted 1,790 sq. ft. design with Jaquelyn Lacroix. "It's so naturally bright, and the vaulted ceilings give it a great feeling of space."
Speaking of space, there's no lack of it in the bedroom wing, which was cleverly carved into a semi-enclosed wing directly across from the dining room.
"Two bedrooms, they're both a very good size, were placed on either side of a beautiful four-piece bath," says Fyles, adding that light grey doors pop on the off-white colour palette. "The kids have plenty of privacy and their own bathroom, while parents have their own getaway up above."
The new cab-over plan couldn't have turned out better, says Curtis.
"We're pretty pleased with it," he says. "Everyone loves its cool looks with all its angles inside and out. Yet, it's a very functional home. I think we met the challenge of designing a modern cab-over that can fit on a narrower lot, yet still be stylish and livable."
lewys@mymts.net
Builder: Hilton Homes
Address: 7 George Barone Bay, Devonshire Park (Transcona)
Style: cab-over
Size: 1,790 sq. ft.
Bedrooms: three
Bathrooms: two
Price: $511,593 (Includes lot, upgrades, appliances & GST)
Contact: Jaquelyn Lacroix, Quest Residential Real Estate, 204-292-9118 or Kim Fyles, RE/MAX Executives Realty, 204-291-2220