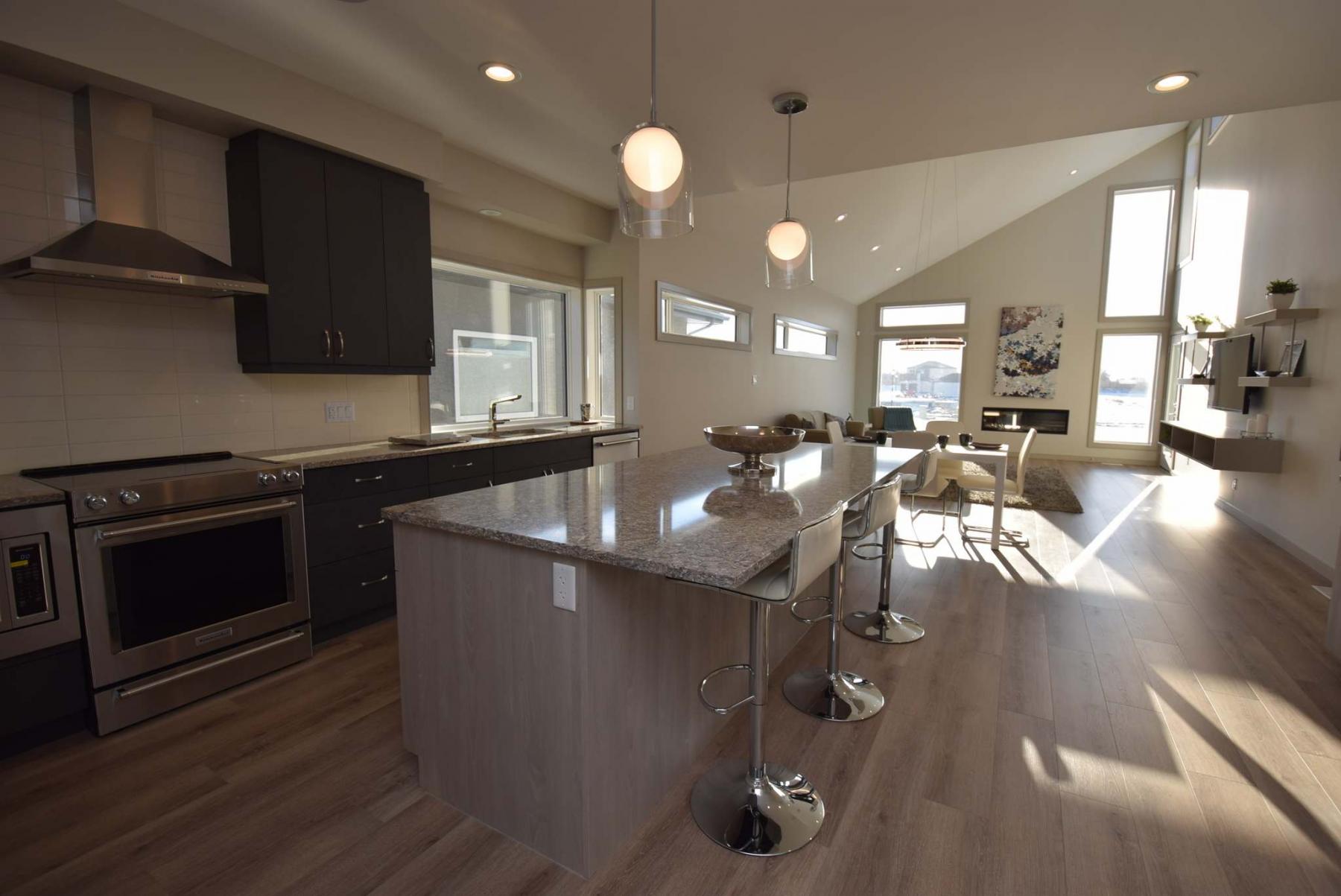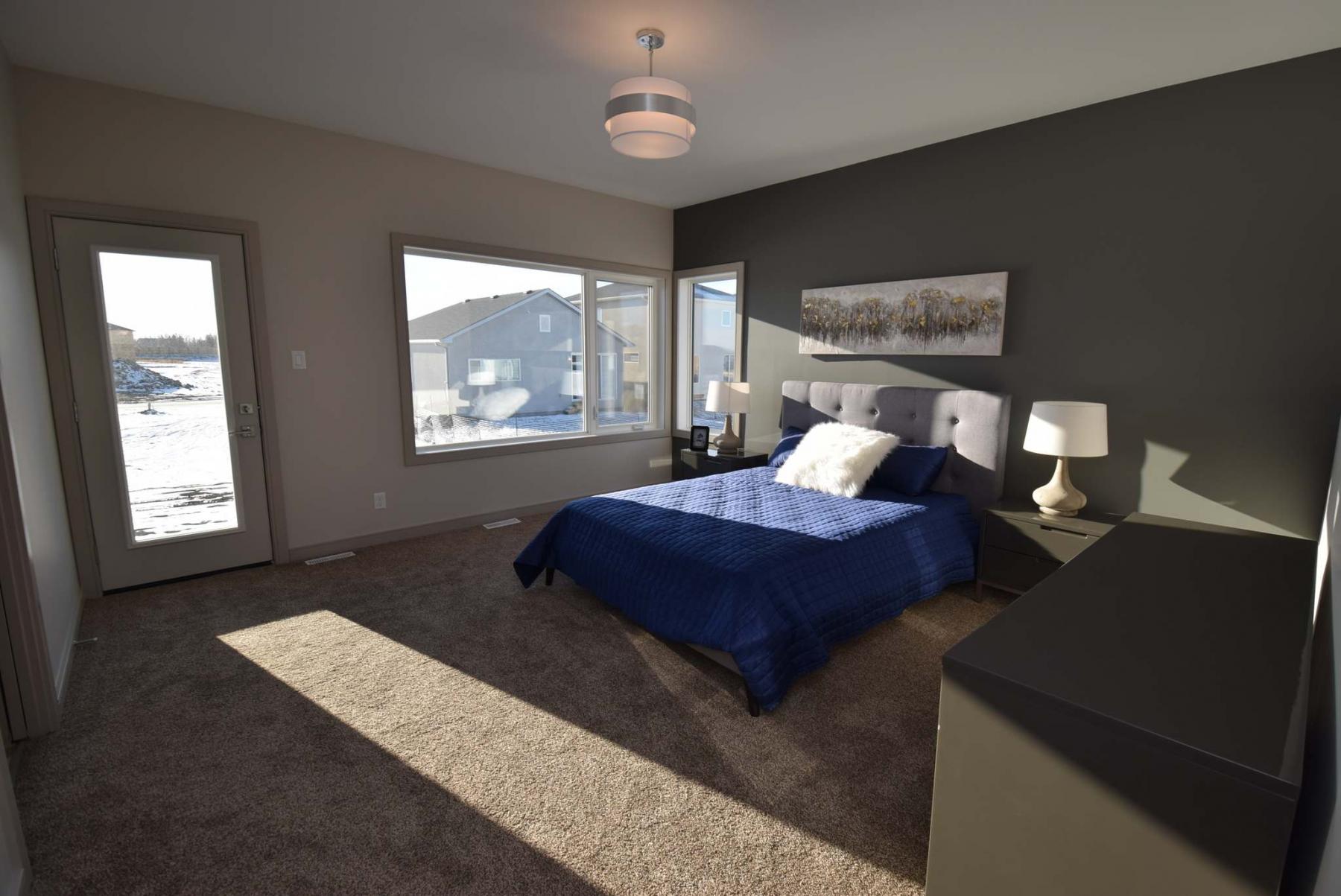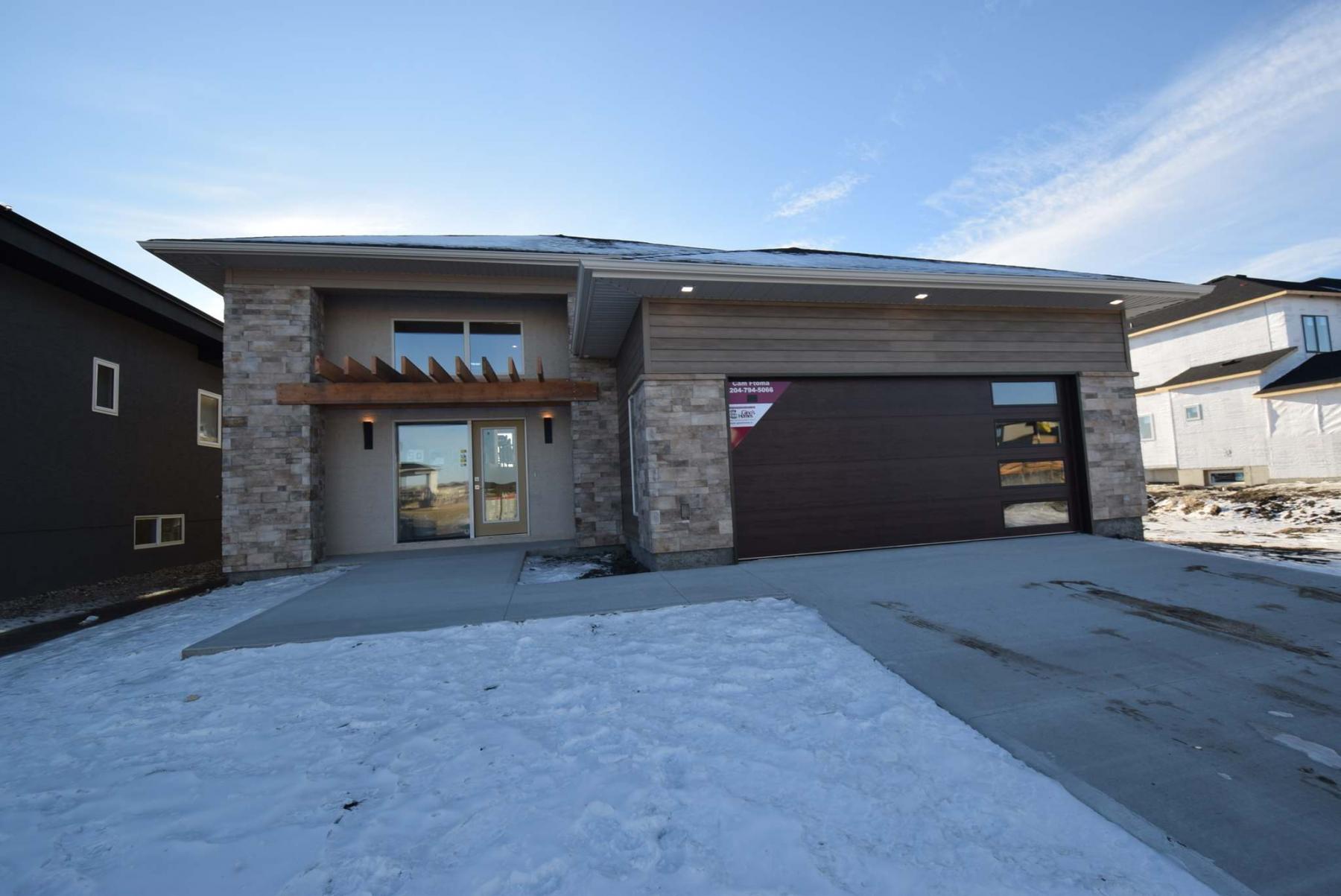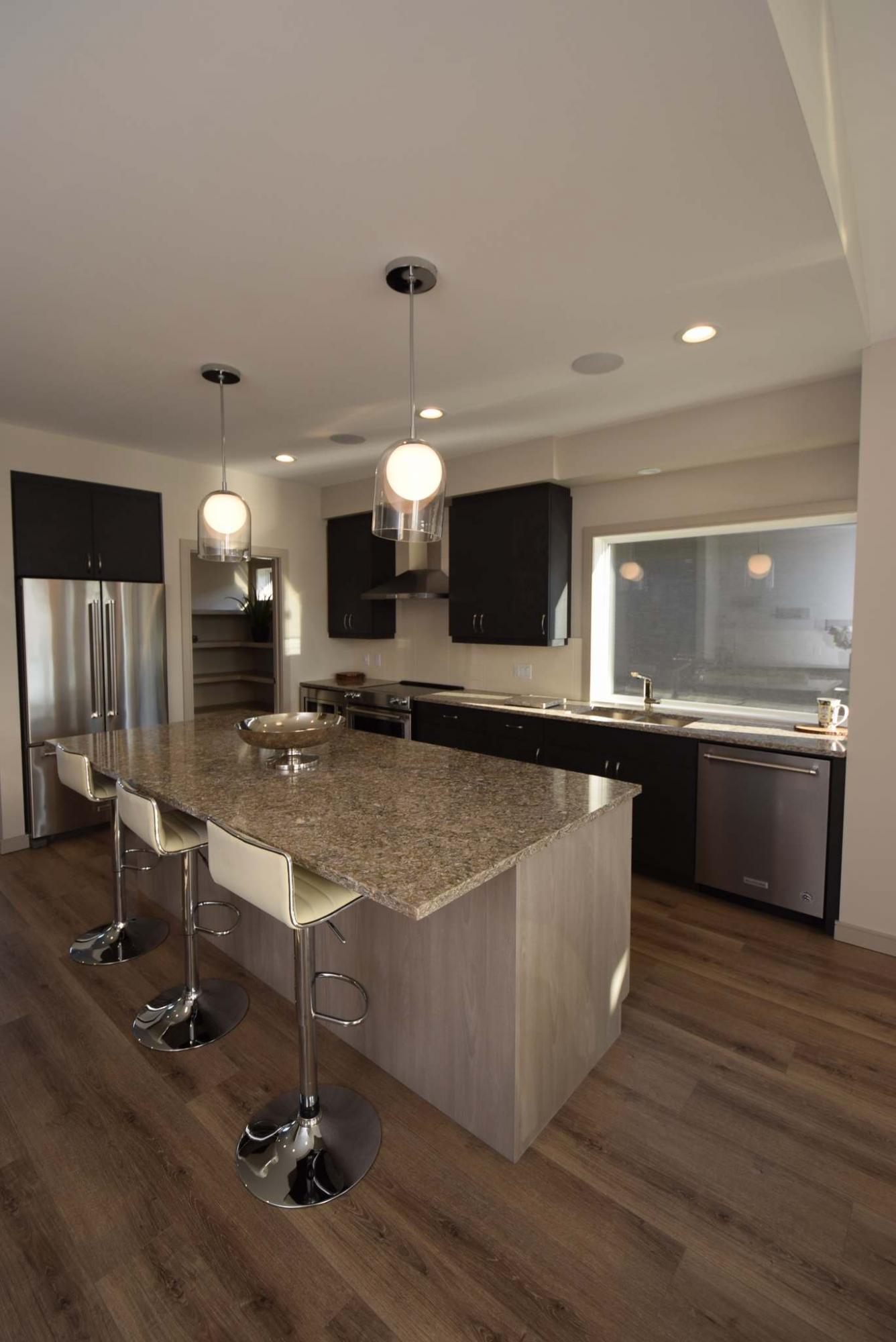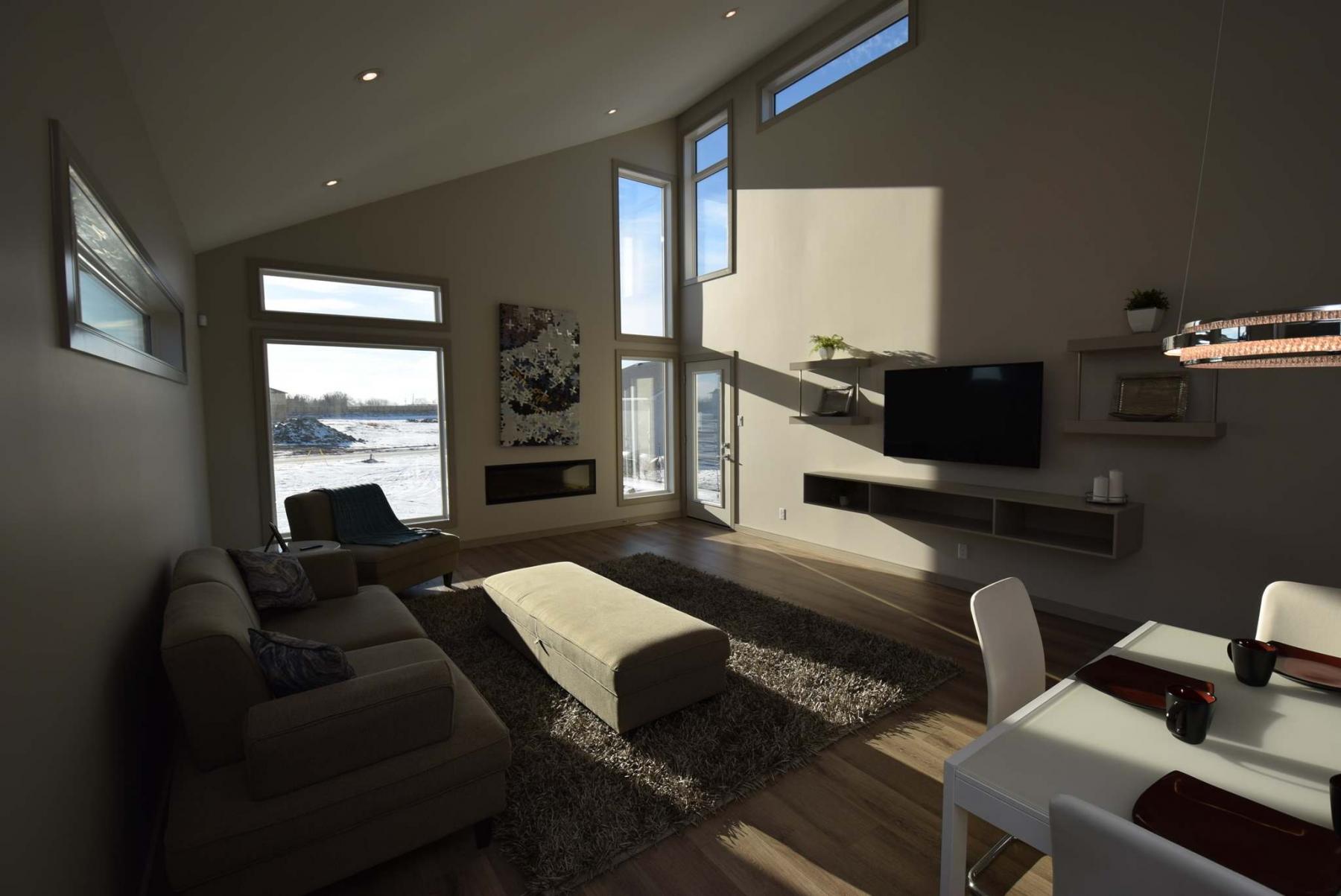 In the world of new home designs cool isn't always all it's cracked up to be.
Sure, a home might look incredible inside and out, but those looks are rendered meaningless when style trumps function.
While it's steeped in style, Gino's Homes' new show home at 50 Tanager Trail in Sage Creek is also highly functional, says the sales representative for the 1,755 sq. ft. raised bungalow, Cam Ftoma of RE/MAX Performance Realty.
"Its incredible overall design starts with its exterior," he says. "It features a gorgeous combination of cultured stone, acrylic stucco and Hardie board siding that give it a rustic look that makes it stand out from the other homes that surround it."
An at-grade front entrance also distinguishes the classy-looking home from its neighbours, he adds.
"Everyone loves it because it allows you to walk directly into the home. Then, once they walk inside, they're blown away by the foyer."
Set down eight steps from the main floor, it's the epitome of what a foyer should be — spacious, bright and user-friendly.
"Pretty much everyone who's been through the home has loved it," says Ftoma, adding that the home is a modified version of a popular former show home at 70 Tanager Trail. "Tons of natural light pours in from a huge window next to the front door, and there's another big window over the door that lets in more light. There's also so much space, you never feel jammed in."
The theme of space and light continues on the main floor.
Thanks to a plethora of well-placed windows, natural light streams into the main living area from every angle. At the same time, varying ceiling heights, a nine-foot ceiling in the kitchen and soaring, vaulted ceiling above the dining area and family room, make for design counterpoints that endow the entire area with a wonderful sense definition, and volume.
"People who've gone through the home appreciate the openness, all the extra windows and especially the high ceiling over the family room. The great room kind of sums up the entire home. While it's a very cool design, it's also very practical."
The reason the home — from the great room on into the bedroom wing — is so livable, is that Gino's design team tempered its creativity with purpose, says Ftoma.
"For example, even though the windows look great, they were purposely placed to maximize entry of natural light into the great room. In the kitchen, the island is the perfect size, leaving a nice, wide aisle between it and a cool wine bar on the opposite wall. With the dining area between it and the family room and great flow between spaces, the great room is perfect for entertaining."
And while the great room is stunning, its wow factor isn't derived from high-end finishes and elaborate accessories. Rather, its appeal stems from a simple, streamlined design.
"Initially, everyone thinks the home is selling for $650,000 or more," Ftoma says. "Actually, it's priced at $574,900. Because Gino's designers used two-tone thermofoil cabinets in the kitchen and put a floating entertainment unit and simple electric fireplace in the family room, they kept costs down. Still, the home is spectacular."
The home's stylish yet sensible design continues in the bedroom wing, which contains all the trappings that an empty nest couple or family might desire.
Like the great room, much thought went into its design. For starters, a luxurious main bath and main floor laundry were conveniently placed on either side of the bedroom wing's entrance to promote accessibility — and to serve as buffers between the great room and the three bedrooms.
The two oversized secondary bedrooms were then set down another hallway to the right, with the master suite tucked away in its own private corner to the right of the main bath.
"I just love the master suite," he says. "A huge window on its rear wall lets in tons of natural light, and there's also a patio door that would lead out to an elevated deck. The ensuite features a five-foot walk-in shower, taupe thermofoil vanity with quartz countertop and a gorgeous vinyl tile floor that looks like the real thing, but for a fraction of the cost."
Finally, there's the home's expansive lower level, which offers over 1,400 sq. ft. of space to develop into a rec room, two bedrooms, bathroom and storage space.
"It's features steel beam construction, a high ceiling and six huge windows that fill it with all kinds of light," says Ftoma. "All told, you're getting a home that offers about 3,200 sq. ft. of total livable space that features a cool, functional design at a great price."
lewys@mymts.net
Builder: Gino's Homes
Address: 50 Tanager Trail, Sage Creek
Style: raised bungalow
Size: 1,755 sq. ft.
Bedrooms: three
Bathrooms: two
Price: $574,900 (Includes lot & GST)
Contact: Cam Ftoma, RE/MAX Performance Realty