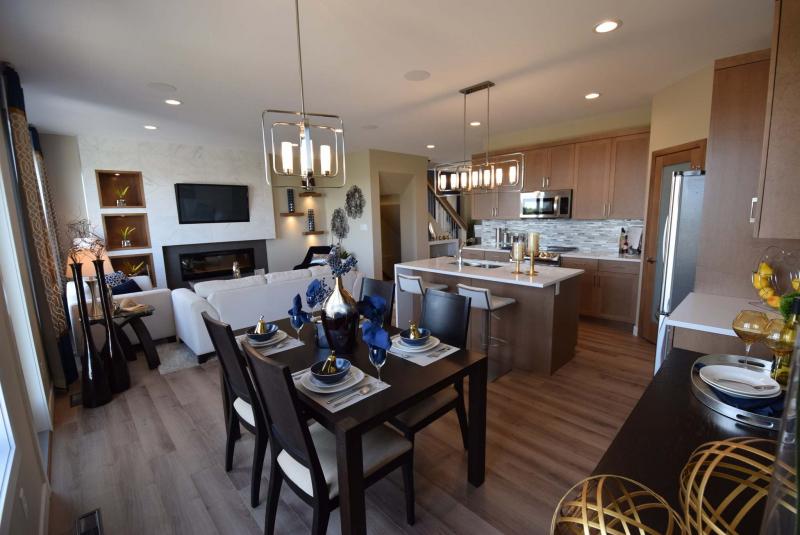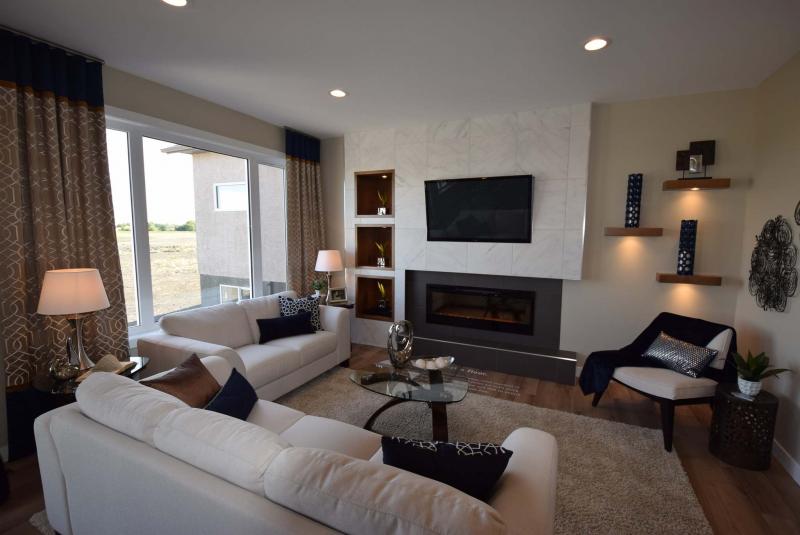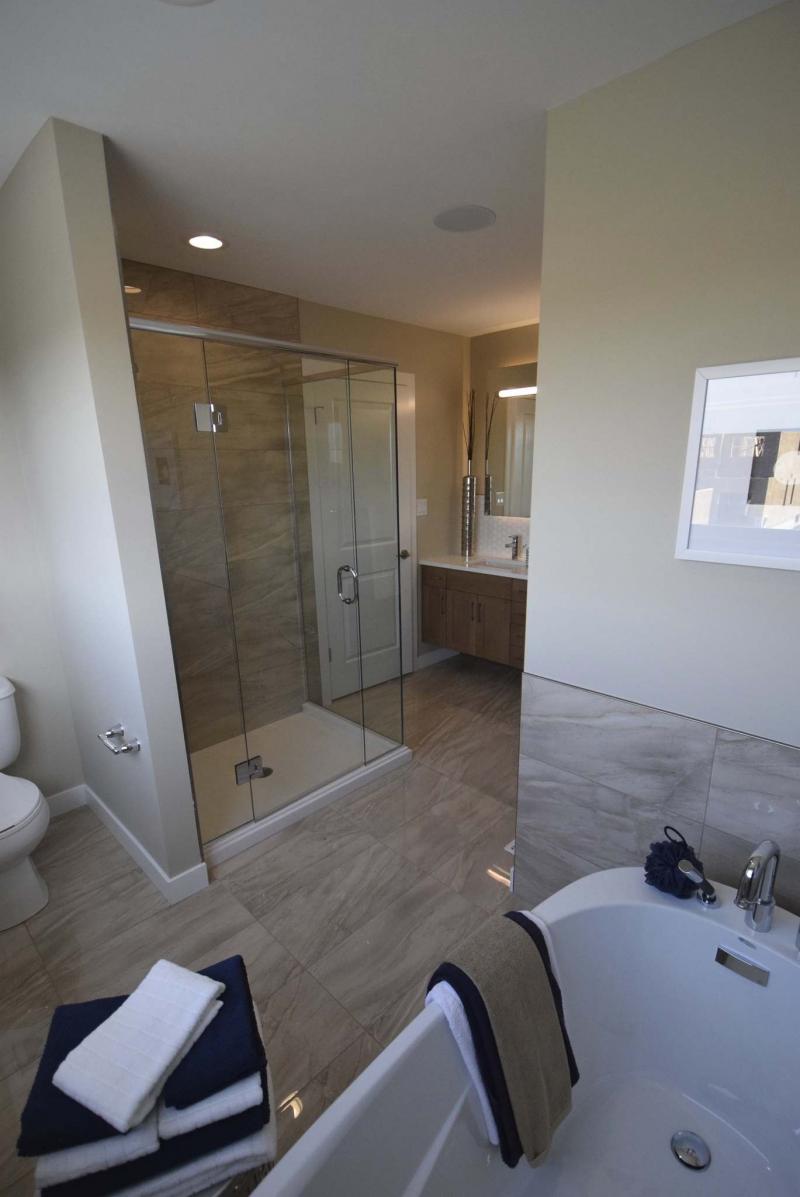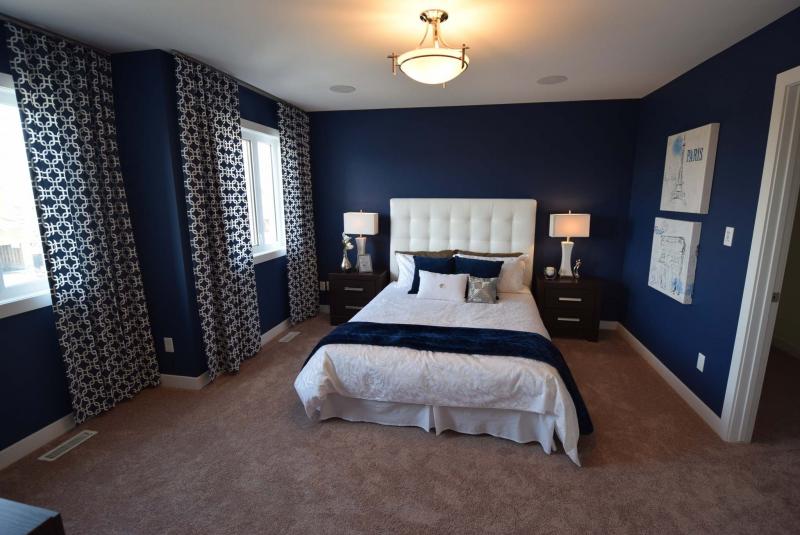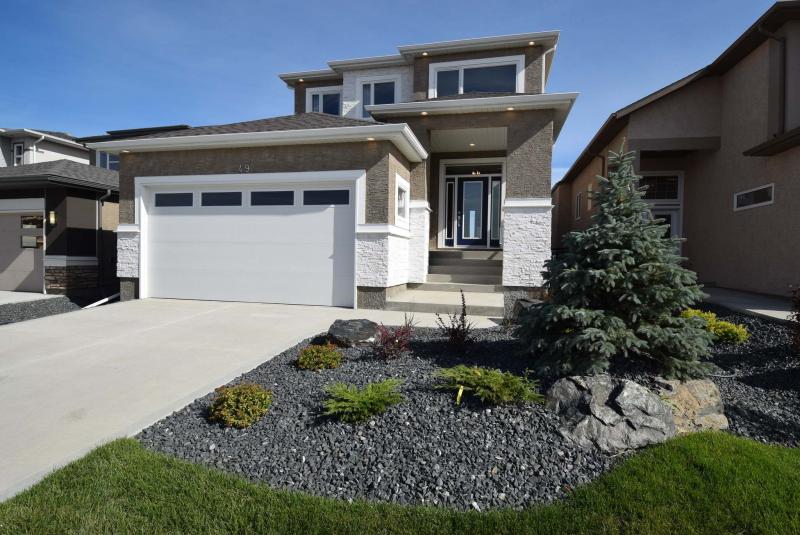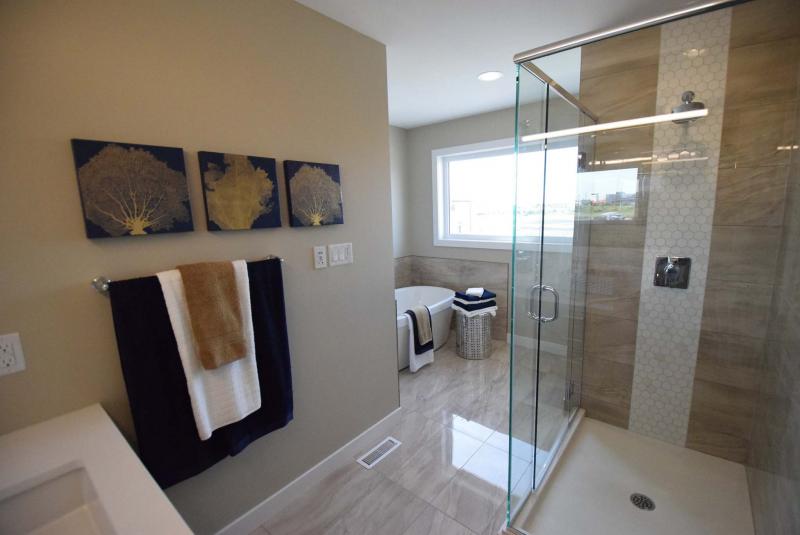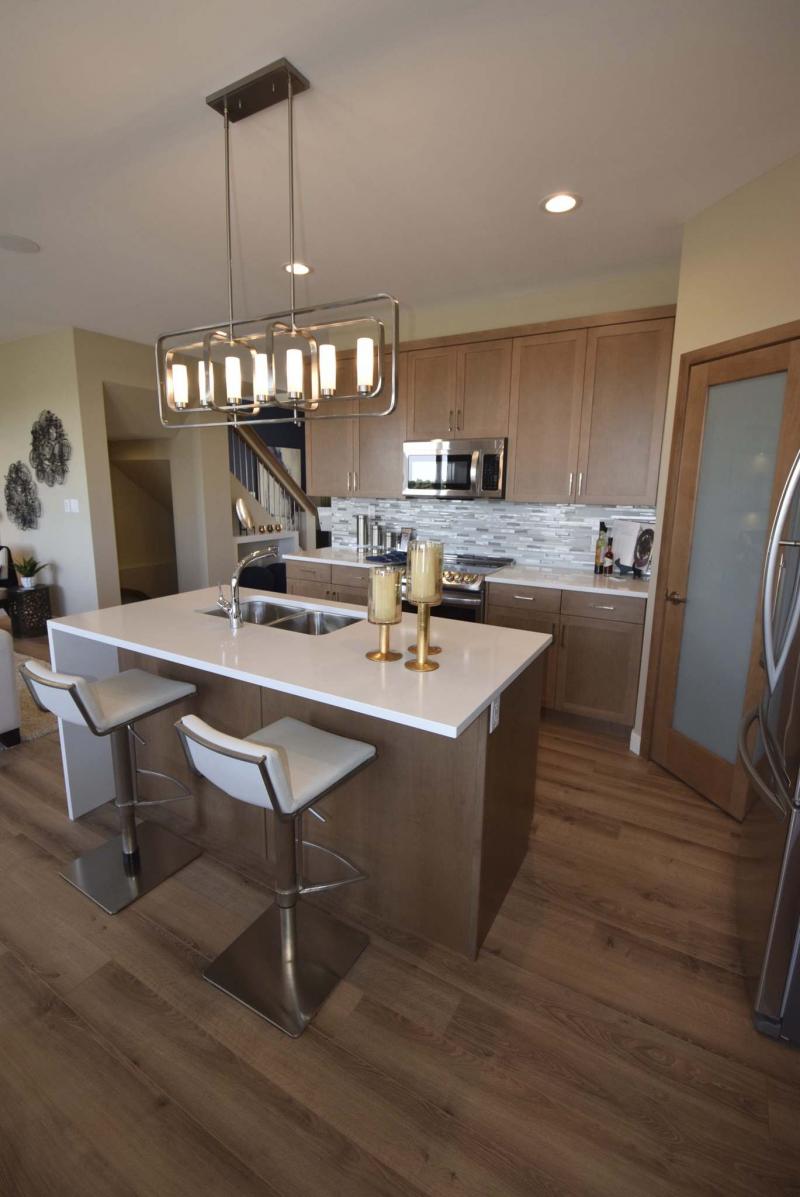 There's an immediate sense of ease, comfort and quality when you step inside the Charlotte, a 1,576-square-foot, two-storey design by A & S Homes.
The A & S design team opted to go a different route and that paid off well. Rather than building a customary mudroom off the foyer, they placed a generous closet to the immediate left of the front door. A mini cantilever then was used to provide a setback for a door that provides access to the home's double attached garage. An adjacent hallway then leads to a powder room and a huge double closet.
In short, it's a different design that works.
"This home features a floor plan that's absolutely tremendous," says Ken Smith of Century21Carrie.com, the A & S sales representative for this stunning property.
"As a result, the home feels much larger than it is, especially on the second floor."
The Charlotte's top floor is indeed impressive, as the layout maximizes every inch of livable space while simultaneously providing separation between spaces — a must-have for a young, active family.
A broad staircase makes it a breeze to ascend upstairs without feeling hemmed in. Upon reaching the second-floor landing, loads of natural light pours in through extra-large windows in the bedrooms — and a big window placed perfectly on the staircase's side wall to allow the entry of even more natural light.
Few upper-level layouts are as family-friendly as the Charlotte's, Smith says. "The master suite was placed to the left of the stairs in its own secluded corner. Then, there's a linen closet in the middle, and a hallway on the other side that leads to the main bath, and two oversized bedrooms with huge windows and massive double closets. The kids have their privacy and their own bathroom, while the parents have their own private getaway that's still just steps away from the kids' bedrooms."
The master suite features a pair of huge windows on its rear wall that allow natural light to cascade inside, while there's plenty of space for a king-sized bed, end tables, a dresser — and perhaps even a reading chair by one of the cleverly cantilevered windows.
Meanwhile, the walk-in closet opposite the bed is deceptively big and the upgraded ensuite is a luxurious retreat.
"It's a gorgeous space with its (taupe) tile floor, glass/tile shower, stand alone soaker tub with tile surround," he says. "A huge window on the rear wall lets in tons of natural light, while the (cinnamon-stained) maple vanity, with its dual sinks (set in cream-coloured quartz) is a sight to behold, especially with its behind-the-mirror lighting on. You can put that on along with the shower light, and take a nice relaxing soak in the tub at night."
Families no doubt will appreciate the fact that the Charlotte's main living area is as livable as its upper level. In a word, it feels warm. That warmth comes from its finishes: rich, textured wide-plank (oak) laminate flooring, cinnamon-tinted maple cabinets, cream-coloured quartz countertops, a tricolour grey backsplash — and a neutral, warm earth tone colour palette.
Flow throughout the area is fabulous, with a four-foot aisle beside the six-foot island (which seats two to three), ample buffer space between the island and dining area — and enough space between the dining area and living room to provide sufficient separation. Best of all, while the three spaces have been integrated into a highly functional great room, each space is still nicely defined.
"The area's design lends it well to either family life or entertaining," Smith says. "There's a big window behind the dining area (which can seat six to 10), plus a patio door that leads out to a good-sized backyard deck. A huge window in the family room also lets in tons of daylight, making for a naturally bright interior."
He says the family room is notable for another reason.
"It features a new entertainment unit that was designed by Fenwick & Company. The ribbon (electric) fireplace has a grey tile trim and hearth that's surrounded by travertine marble to the side and above. There's floating shelving to the right, and inset, cubed maple shelving to the left. The grey tile in the kitchen's backsplash picks up the marble; it's a great look."
Finally, there's the basement, which — like the rest of the home — is spacious. "That's because A & S uses engineered floor joists to increase spans and reduce the need for teleposts," says Smith. "There's space for a fourth bedroom, bathroom, storage and a huge rec room. Overall, the Charlotte offers over 2,000 total square feet of space in a flexible, stylish design."
lewys@mymts.net
Details
Builder: A & S Homes
Address: 49 Tackaberry Way, Devonshire Park
Style: Two-storey
Model: The Charlotte
Size: 1,576 sq. ft.
Bedrooms: 3
Bathrooms: 2.5
Price: $459,800 (Including lot & GST)
Contact: Ken Smith, Century 21 carrie.com, 204-987-2100 or 204-227-8137