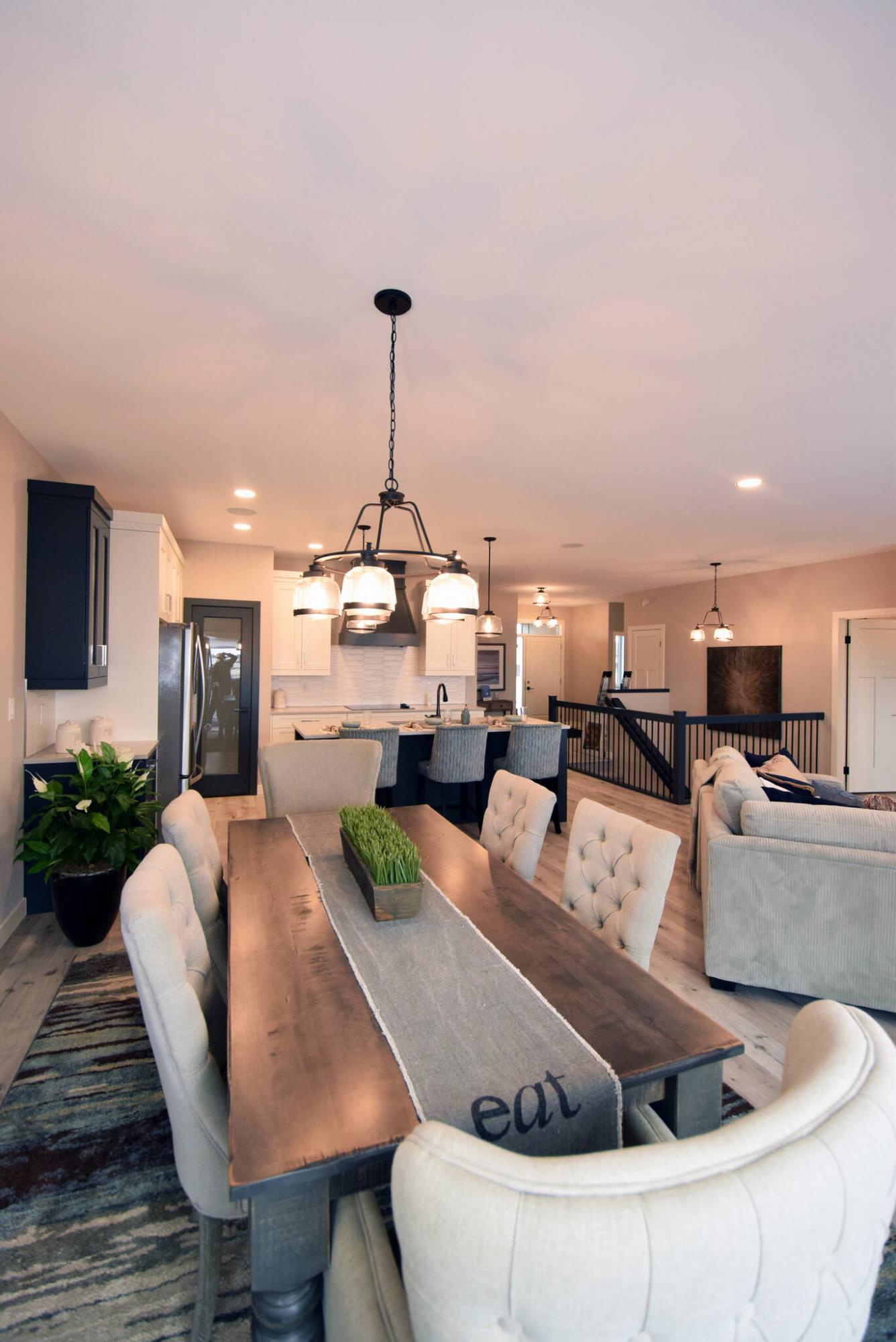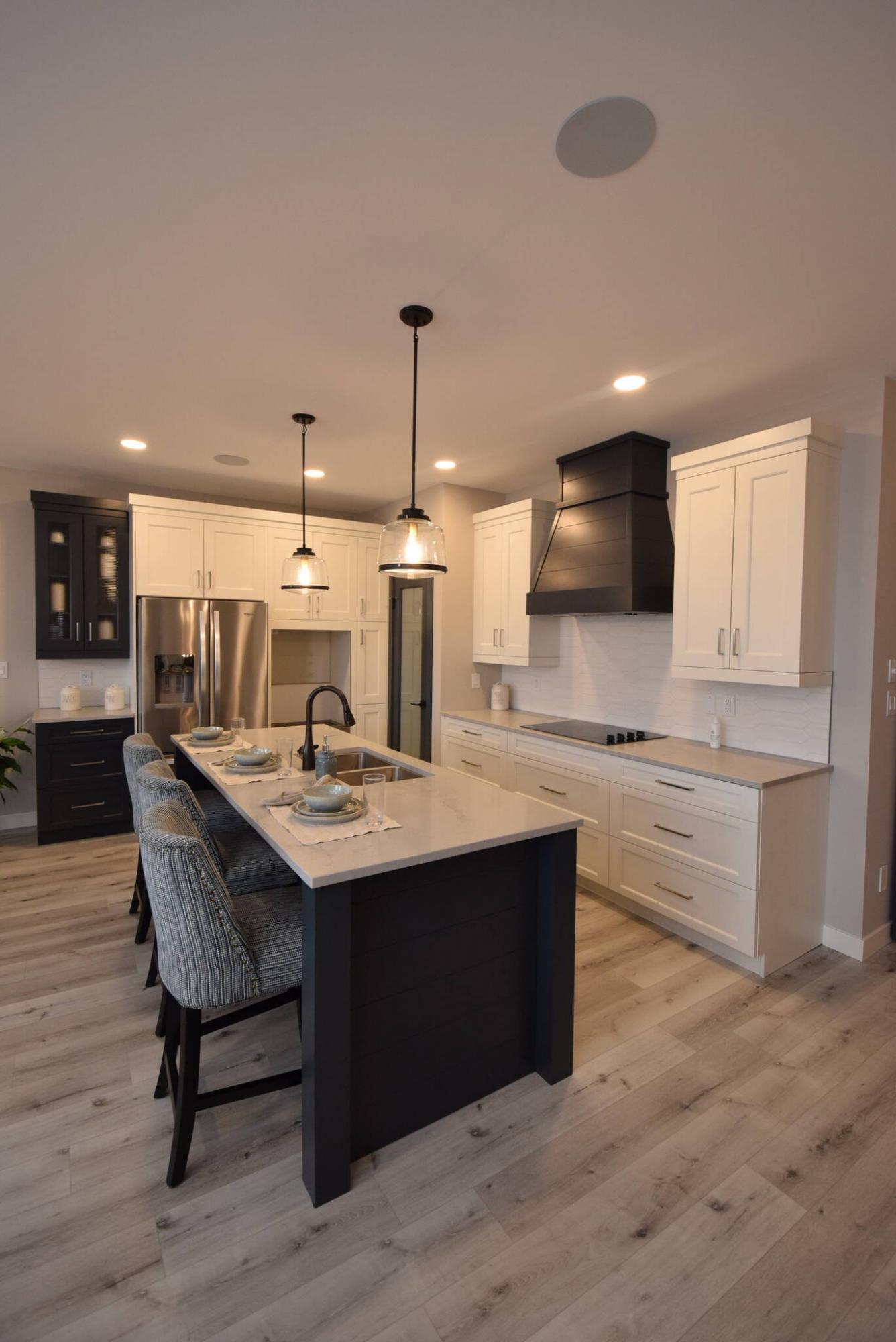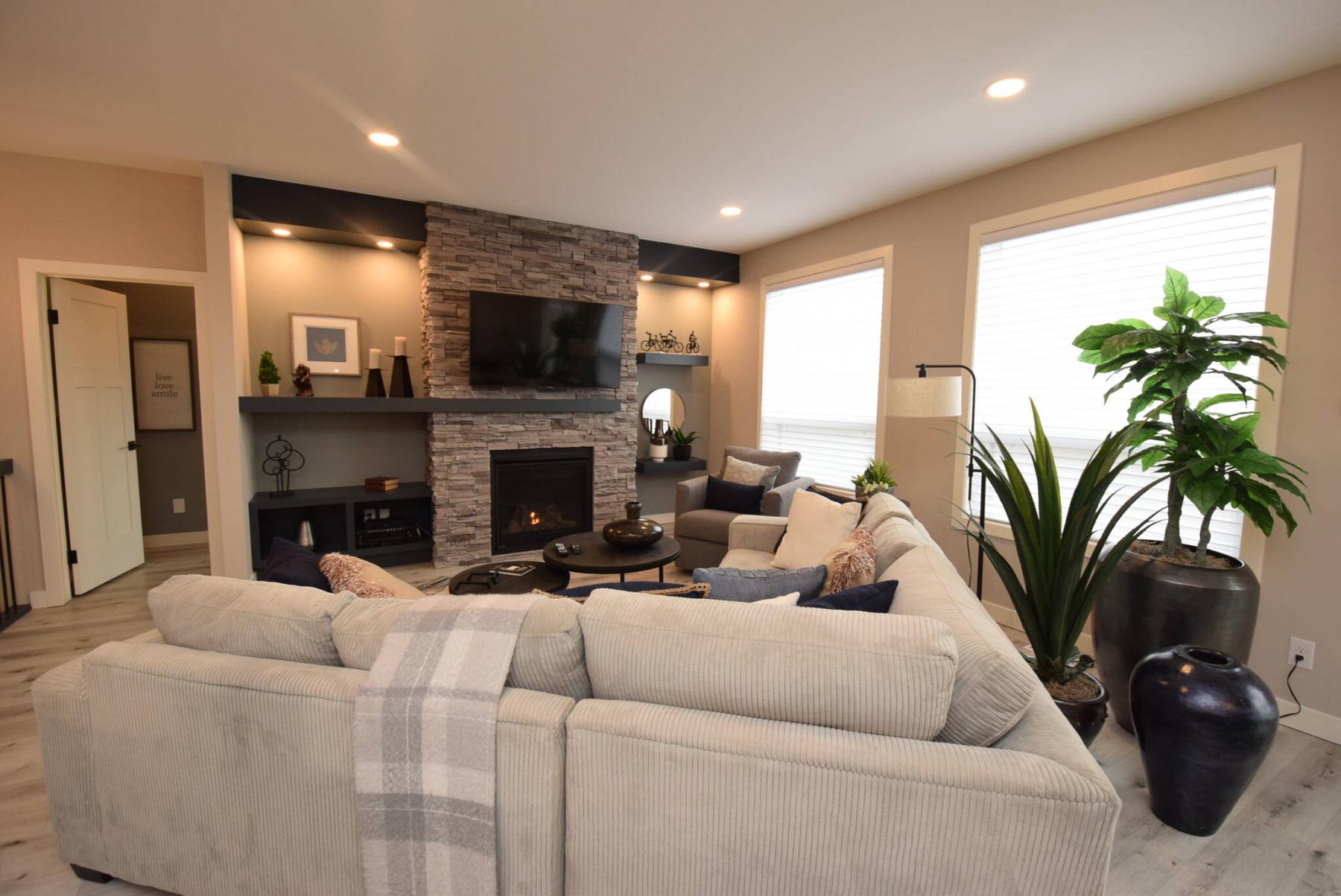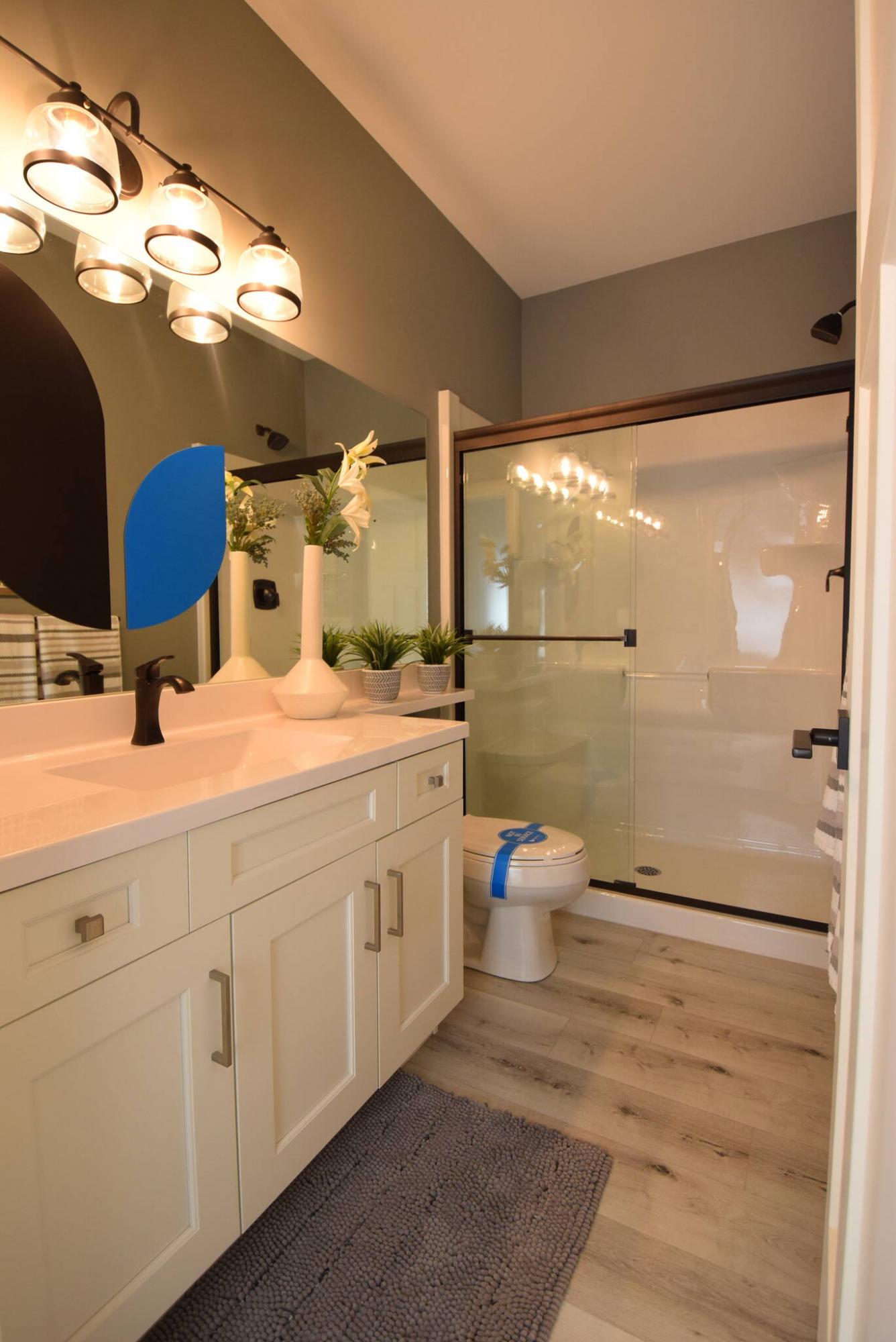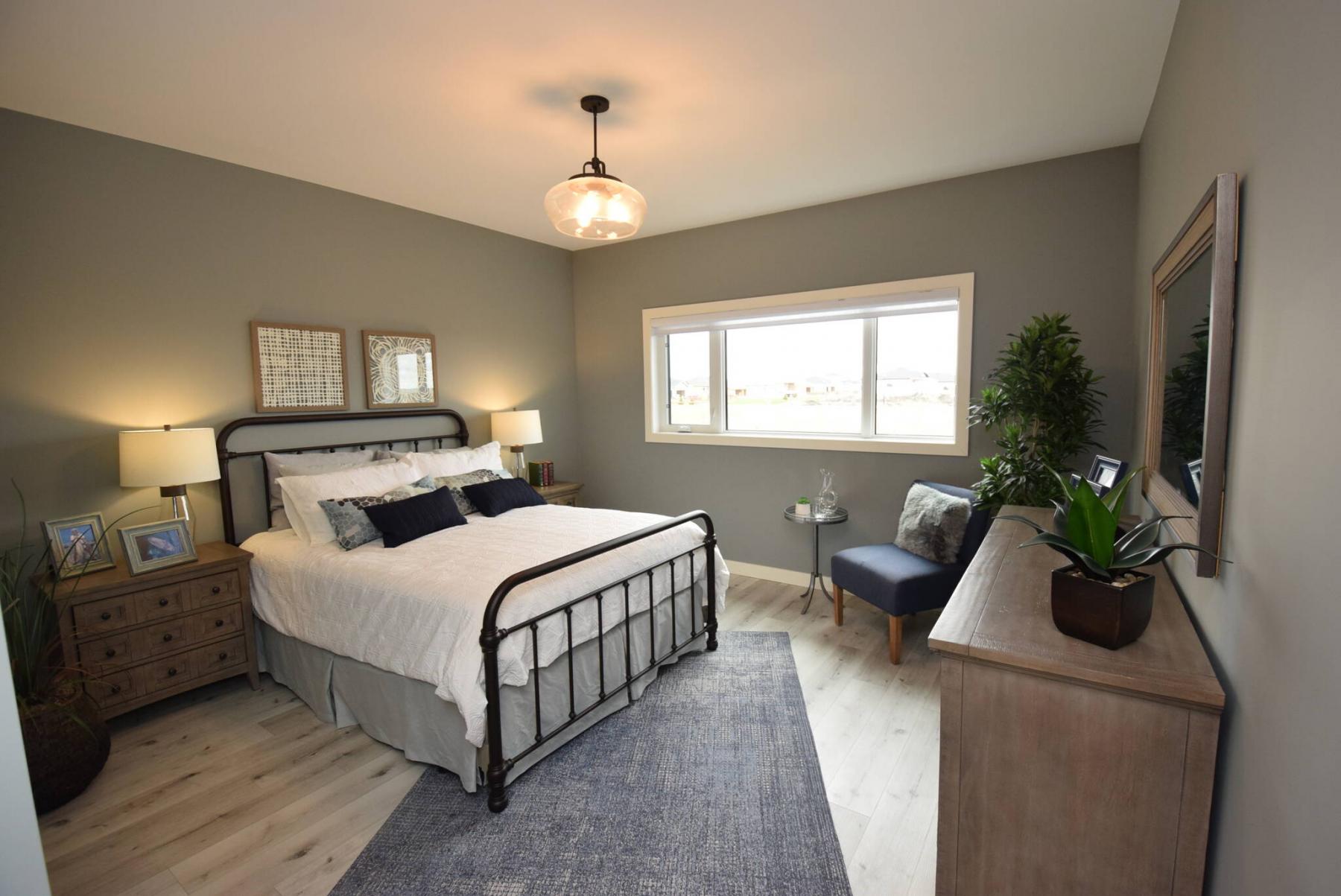 Building a home on a wider, deeper lot has its advantages.
First, the extra width allows for more generous side yards, providing greater separation from neighbouring homes.
Second it means a double-attached garage with workshop area will also fit.
And third, the extra width allows for more room inside the home.
In this case, the extra width and depth makes for a bungalow that offers exceptional livability and style, says Bruce Gemmel of Rancho Realty Services, sales representative for Broadview Homes' show home at 447 Grande Pointe Meadows Blvd. in Grande Pointe Meadows.
"You can't get lots this size anywhere in the city," he says. "Because this lot is larger than normal, it allowed for a 1,660-sq.-ft. bungalow rather than a 1,400-sq.-ft. bungalow. That extra space makes a huge difference in terms of the home's overall livability."
The Wayside's extra width comes into play the moment you set foot in its foyer. Exceptionally generous, it creates an immediate feeling of space.
More importantly, that extra width paved the way for several key spaces to be placed to its left and right: two bedrooms and a four-piece bath to the left, and a mud/laundry room to the right.
"People love the mud/laundry room," says Gemmel. "The laundry room is separate, while the mudroom allows you to bring sports equipment and groceries directly into a nice, generous area that's just steps away from the kitchen."
Then, there's the bedroom wing on the opposite side of the spacious foyer, which is opened up further by an open lower-level staircase bordered by grey railing.
"It works for both empty nesters and families," he notes. "Empty nesters can use one bedroom as a guest bedroom and another as an office, while kids can have their bedrooms in a private area well away from their parents next to their own bathroom."
The stairwell railing then creates a stylish hallway that leads into a deceptively large main living area.
"This is where the extra width pays off," Gemmel says. "In a 1,400-sq.-ft. bungalow, everything would be more compressed. Here, there's lots of room to move between spaces, and each space is nicely defined."
True enough.
The island kitchen, which is centred around an eight-foot island and bordered by extra-long white shaker-style cabinets that contrast beautifully with a grey range hood and the island's matching grey base, offers plenty of room to move about and create gourmet dishes.
Meanwhile, the dining area is defined subtly by a sliding patio door on its rear wall that lets in loads of natural light and can easily hold a table for 10.
At the same time, a four-foot aisle between the dining room and quietly spectacular family room allows for smooth, uninterrupted traffic flow.
"Everyone has loved the entertainment unit in the family room with its gas fireplace set in a gorgeous, cultured stone surround," he says. "The open shelving on either side really sets it off, and the barnwood-style vinyl plank flooring, which runs through the entire main floor, looks great."
Finally, there's the primary bedroom, which was placed in its own secluded spot behind the inviting family room.
"Putting the walk-in closet and ensuite at the front and the bedroom to the rear makes for a wonderful sense of privacy. There's lots of storage space in the large walk-in closet, and the ensuite features a white vanity with black faucet and walk-in shower matching black trim and fixtures."
The Wayside is then finished off perfectly by a massive lower level that's surrounded by four huge windows.
"It offers 1,151 sq. ft. of livable space that can be finished to meet a family's or empty nest couple's exact needs," says Gemmel. "In all, you get a beautiful bungalow that offers just over 2,800 sq. ft. of total living space. The extra-large lot makes for a more spacious, livable bungalow that you can't get in the city."
lewys@mymts.net
Builder: Broadview Homes
Address: 447 Grande Pointe Meadows Blvd., Grande Pointe Meadows
Style: bungalow
Model: the Wayside
Size: 1,660 sq. ft.
Bedrooms: three
Bathrooms: two
Price: please call sales representative for price (includes lot & GST)
Contact: Bruce Gemmel, Rancho Realty Services, 204-688-6868