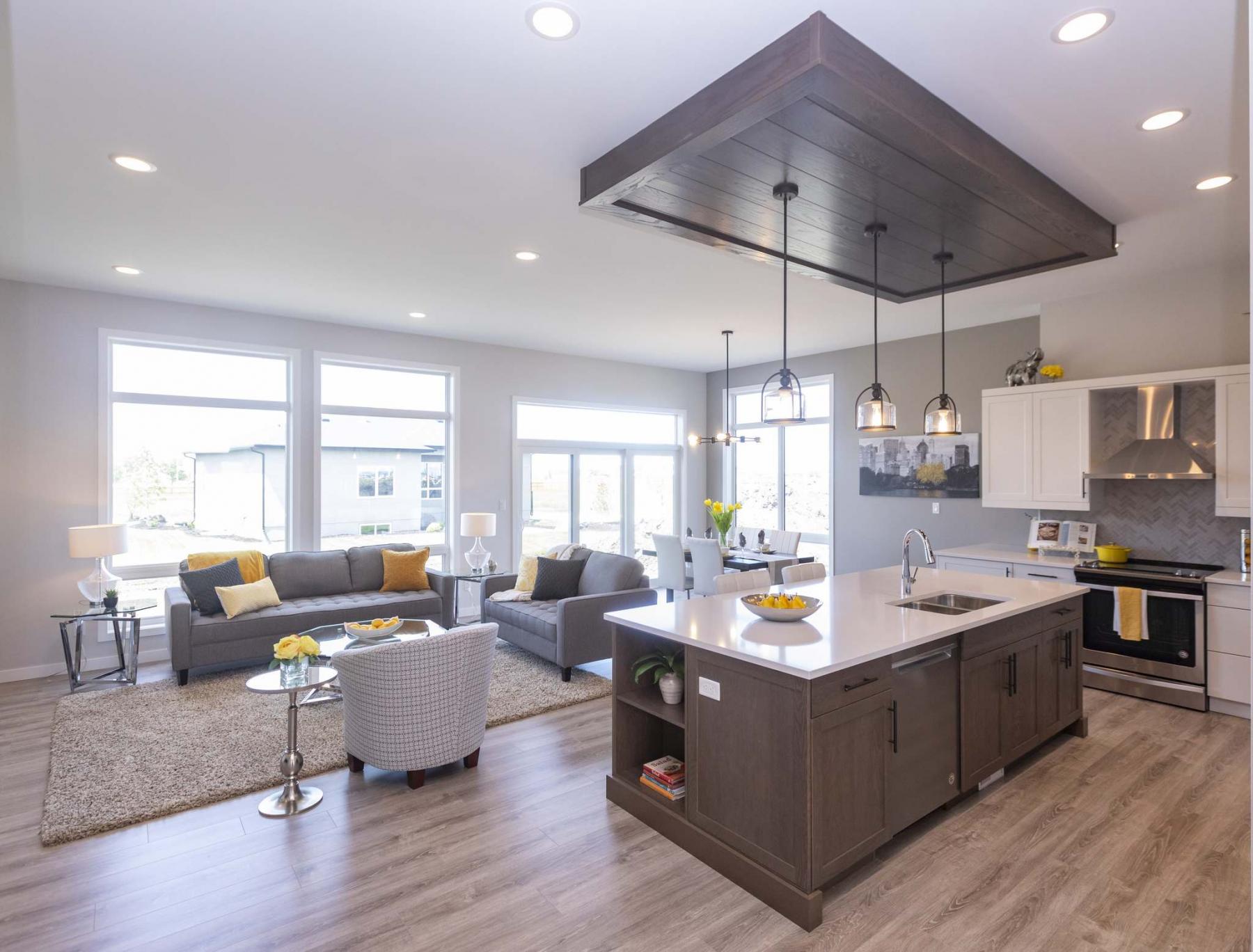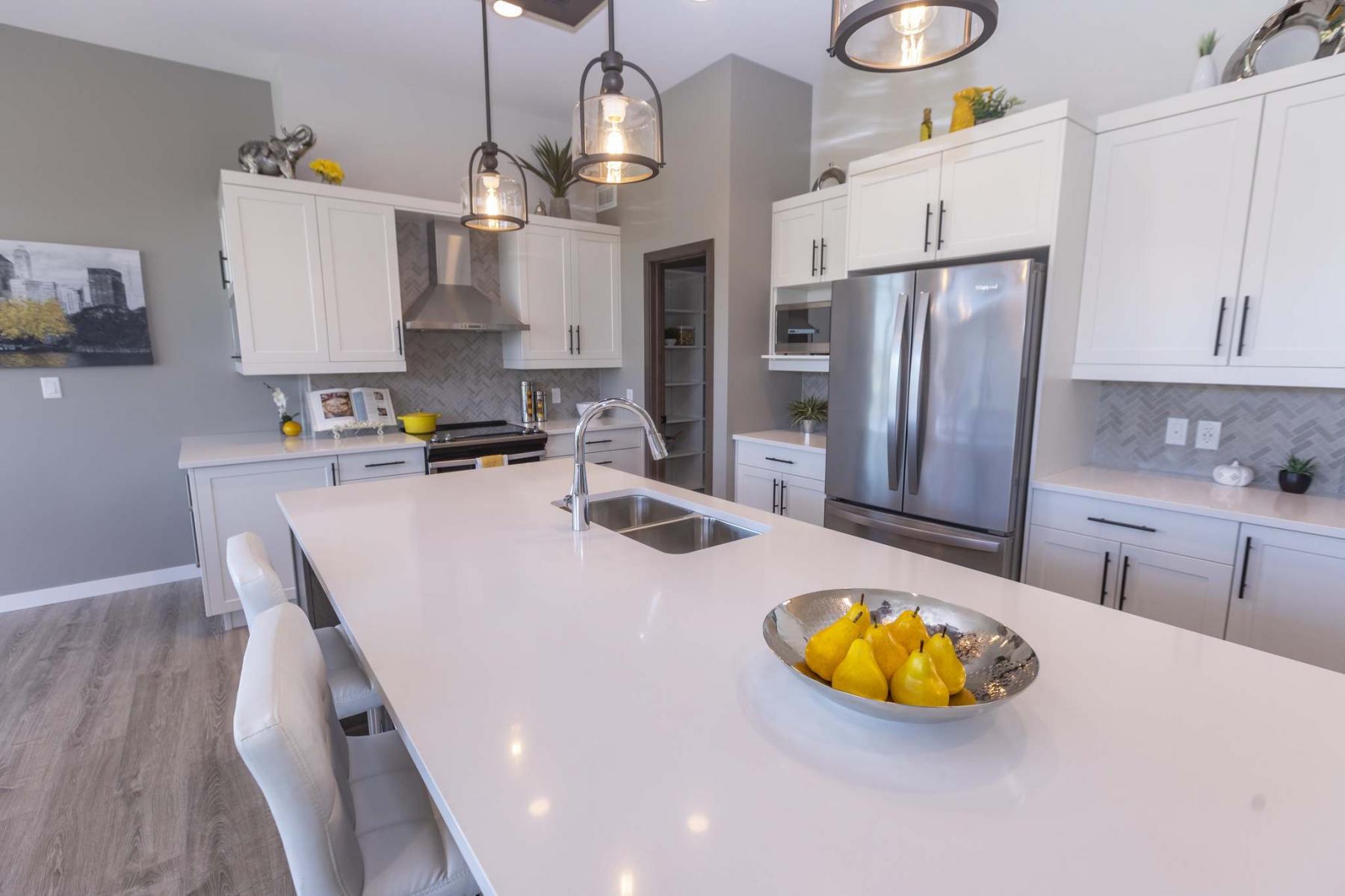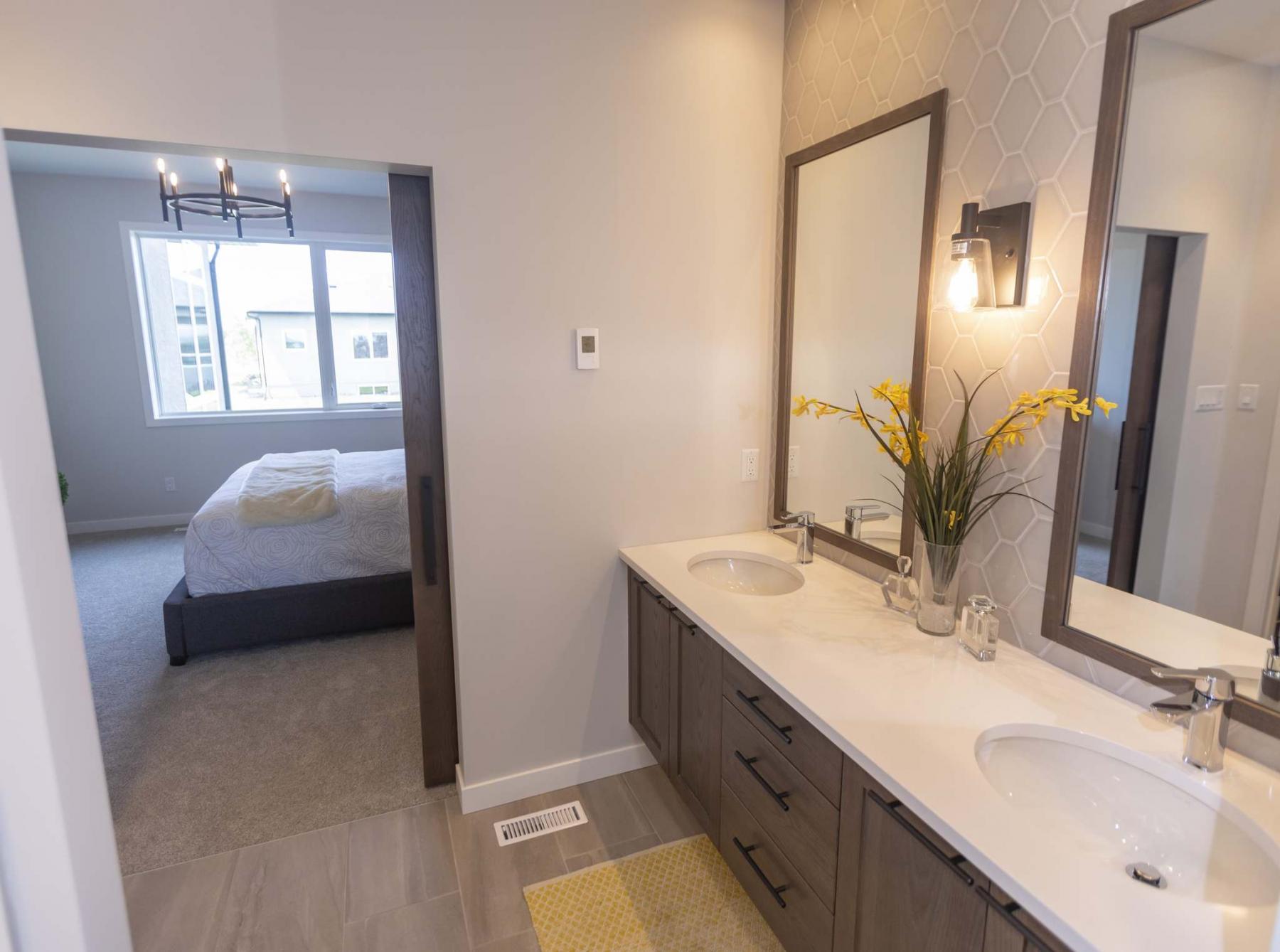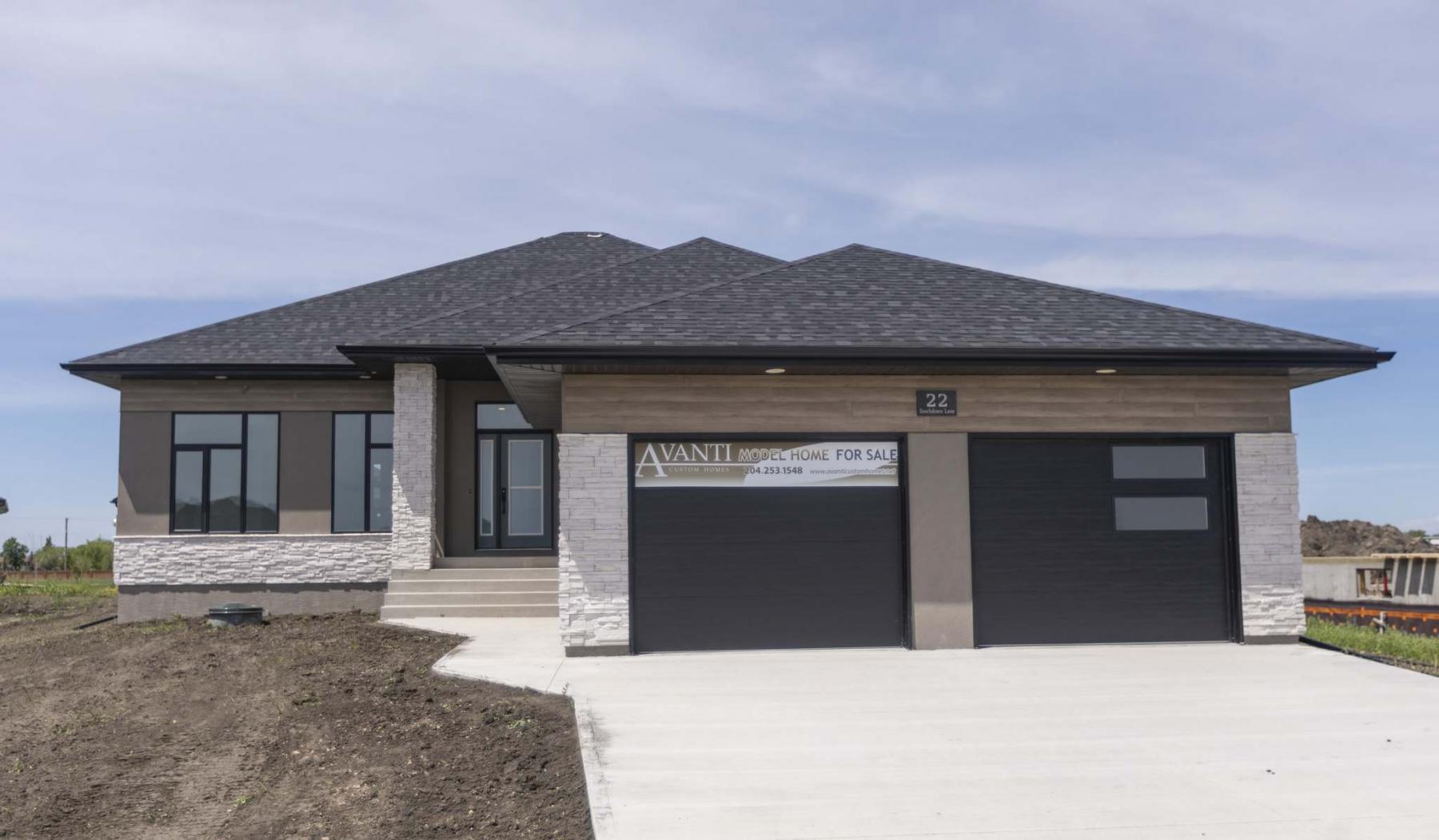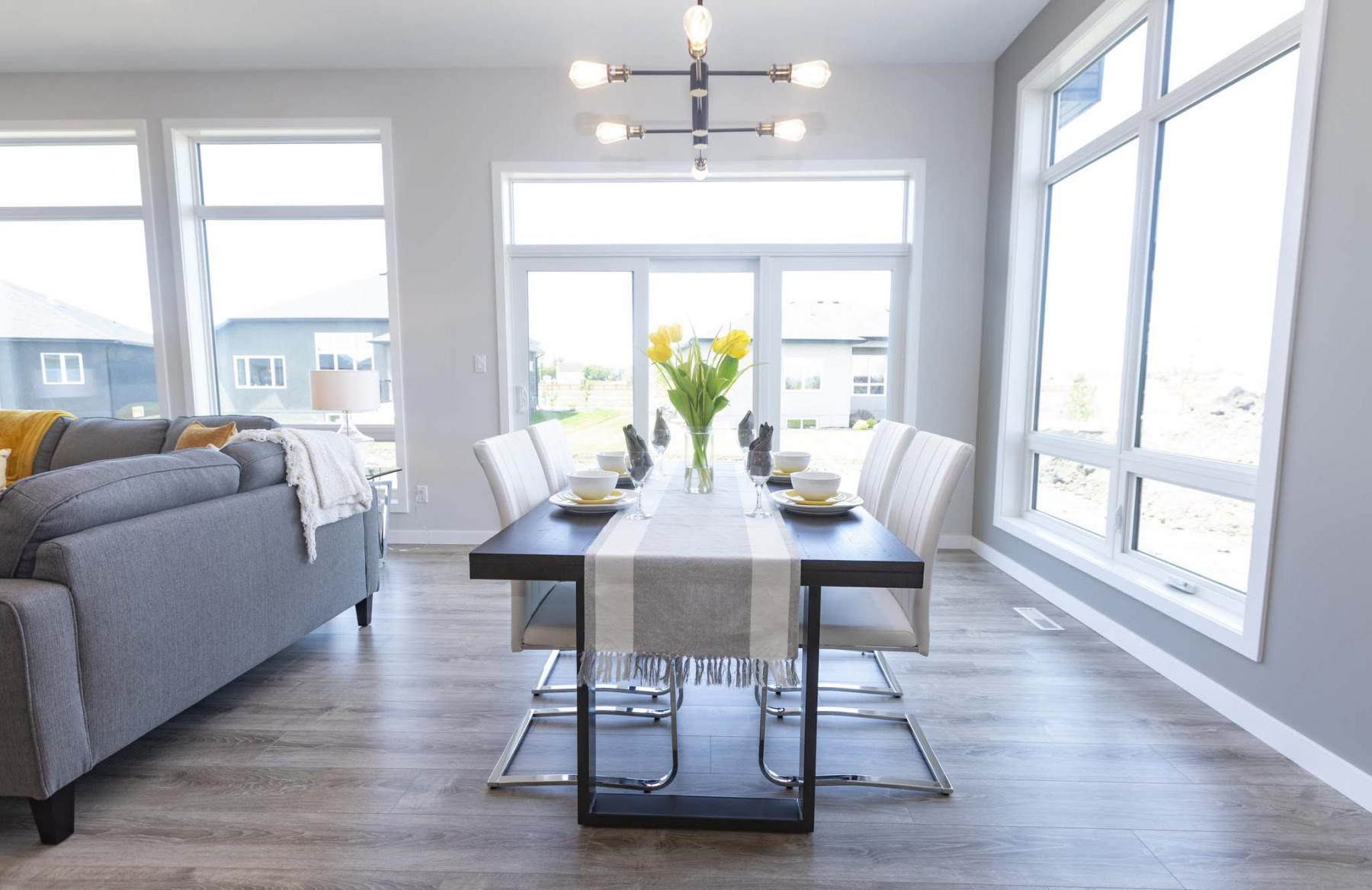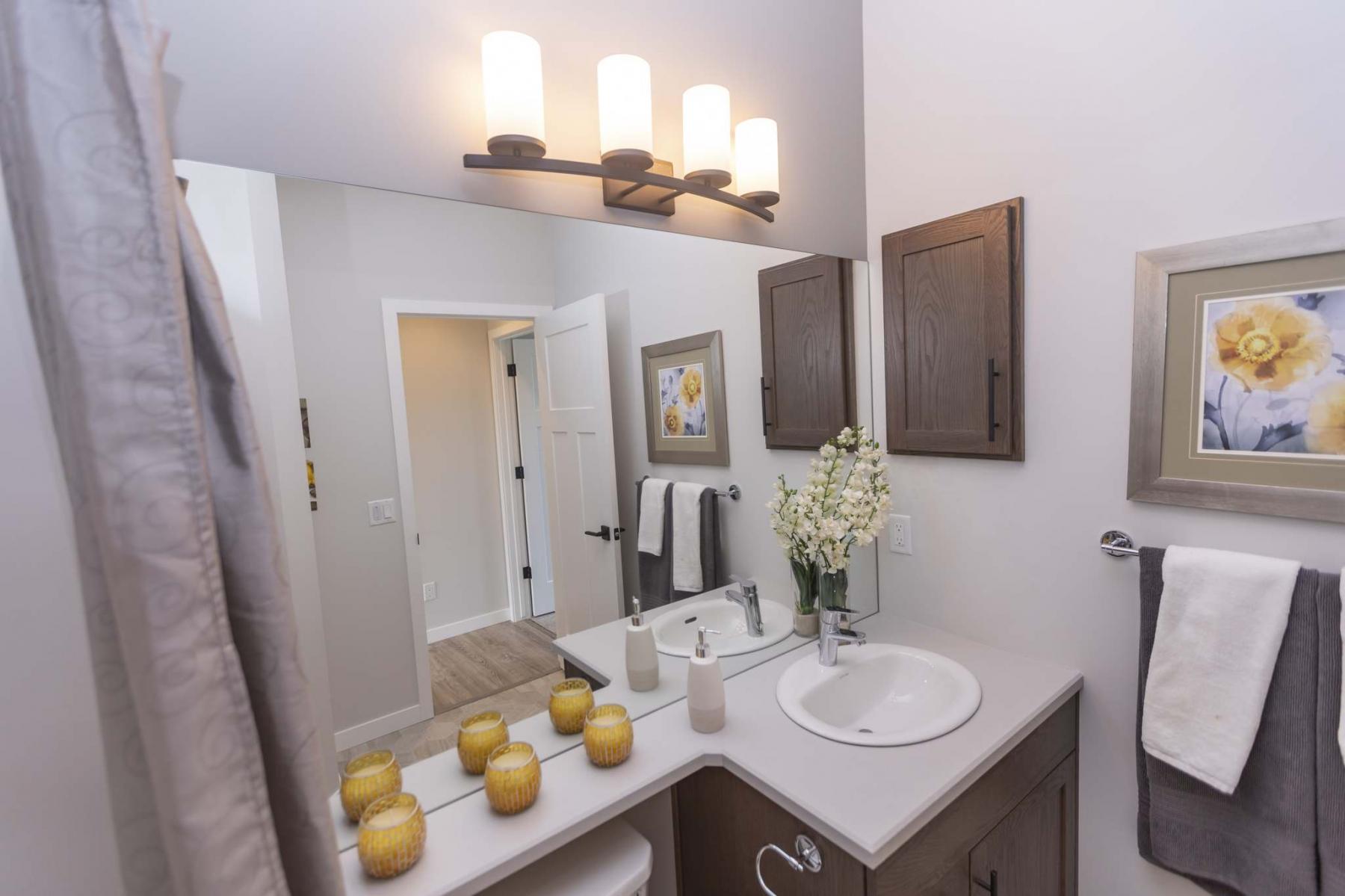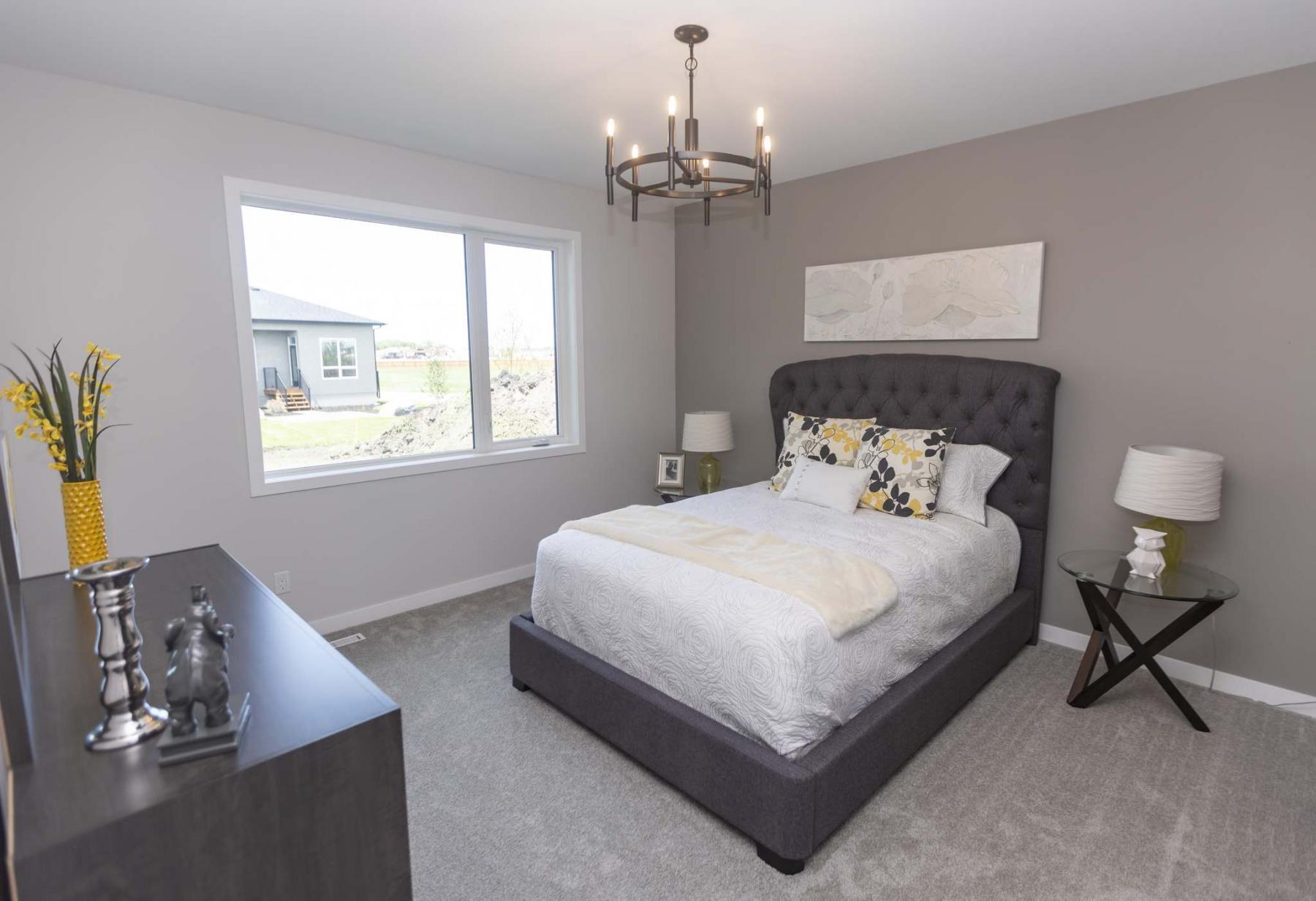 With new home designs, builders don't get a second chance to make a first impression.
Which is to say, it only takes a prospective homebuyer about 30 seconds to size up a home. If the home's entry point is appealing and functional, they will move on to view the rest of the home with an open mind.
If it isn't, and the rest of the home follows suit with a rather mediocre design, then people will shake their heads and quietly move on to the next home.
There's no danger of that happening with Avanti Custom Homes' show home at 22 Southdown Lane in Headingley's Taylor Farm, as a fabulous foyer sets the tone for the rest of the 1,688-square-foot bungalow.
It gets things right in two important respects. First, it's ultra-spacious, which makes for ease of entry.
Second, while it opens beautifully onto the great room, it does so without showing the entire main living area. Unlike in many open-concept homes, you can see just a sliver of the great room. Those looking for a home that isn't too open-concept in its design will appreciate that feature.
Another design feature that stands out is the home's privacy-enhancing layout.
In short, the mid-sized bungalow is essentially laid out in thirds.
A bright, spacious great room occupies its centre, with the master suite set to its right, off the foyer, down its own hallway. Meanwhile, a wing off the left-hand side of the great room holds two bedrooms and a four-piece bath.
"People absolutely love the split layout," says Glen Harvey of Re/Max Professionals, Avanti's sales representative for the thoughtfully designed show home.
"It provides the separation that families need, and that empty-nesters appreciate. With families, the kids can have their own area with their own bathroom, and empty-nesters can use it for a guest bedroom and office."
Then there's the ultra-livable great room.
Several subtle design features combine to create a very inviting space, Harvey says.
"Ceilings are a minimum of nine feet, and go up to 10½ feet in certain areas. That creates a real feeling of space. Add all kinds of glass on the rear wall — in particular, the huge floor-to-ceiling windows in the family room — and you get panoramic views and all kinds of natural light flowing into the area."
A host of tasteful, well-placed finishes then endow the area with a cosy, welcoming feel.
"The laminate plank flooring, with its medium brown tones, adds warmth, while finishes like a grey tile surround around the gas fireplace in the family room and herringbone backsplash and off-white quartz countertops provide a rich, luxurious feel," he says. "An oversized quartz island, walk-in pantry and lots of cabinet and counter space add function."
While a great room is supposed to serve as a home's gathering point, its bedrooms should serve as private spaces where its residents can go to find rest and renewal.
The home's split design does a great job of providing privacy.
Kids or guests have their own bedroom area on one side of the home, while the home's owners get to enjoy an master suite that's set seemingly miles away from the secondary bedrooms on the other side of the home.
"When you're in the master suite, you're in a world of your own," Harvey says. "The bedroom features a peaceful, cosy feel, while the ensuite can be closed off by a pair of sliding barn doors. There's a big walk-in closet, and an gorgeous ensuite with custom glass/tile shower and Thunder oak vanity with off-white quartz countertops and dual sinks."
Head downstairs, and you find a massive basement with nine-foot ceiling that essentially doubles the home's livable space.
"With about 1,600 square feet of space to develop, you can put in another bedroom or two and still have lots of room left over for a big rec room, bathroom and plenty of storage space," he says. "This is a well-built, wonderfully designed home that offers all kinds of style, livability and value. At $599,900, it's a tremendous buy in a beautiful country setting that's close to the city."
lewys@mymts.net
Builder: Avanti Custom Homes
Address: 22 Southdown Lane, Taylor Farm (Headingley)
Style: bungalow
Size: 1,688 sq. ft.
Bedrooms: three
Bathrooms: two
Price: $599,900 (includes lot, appliances, landscaping & GST)
Contact: Glen Harvey, Re/Max Professionals, 204-999-1942