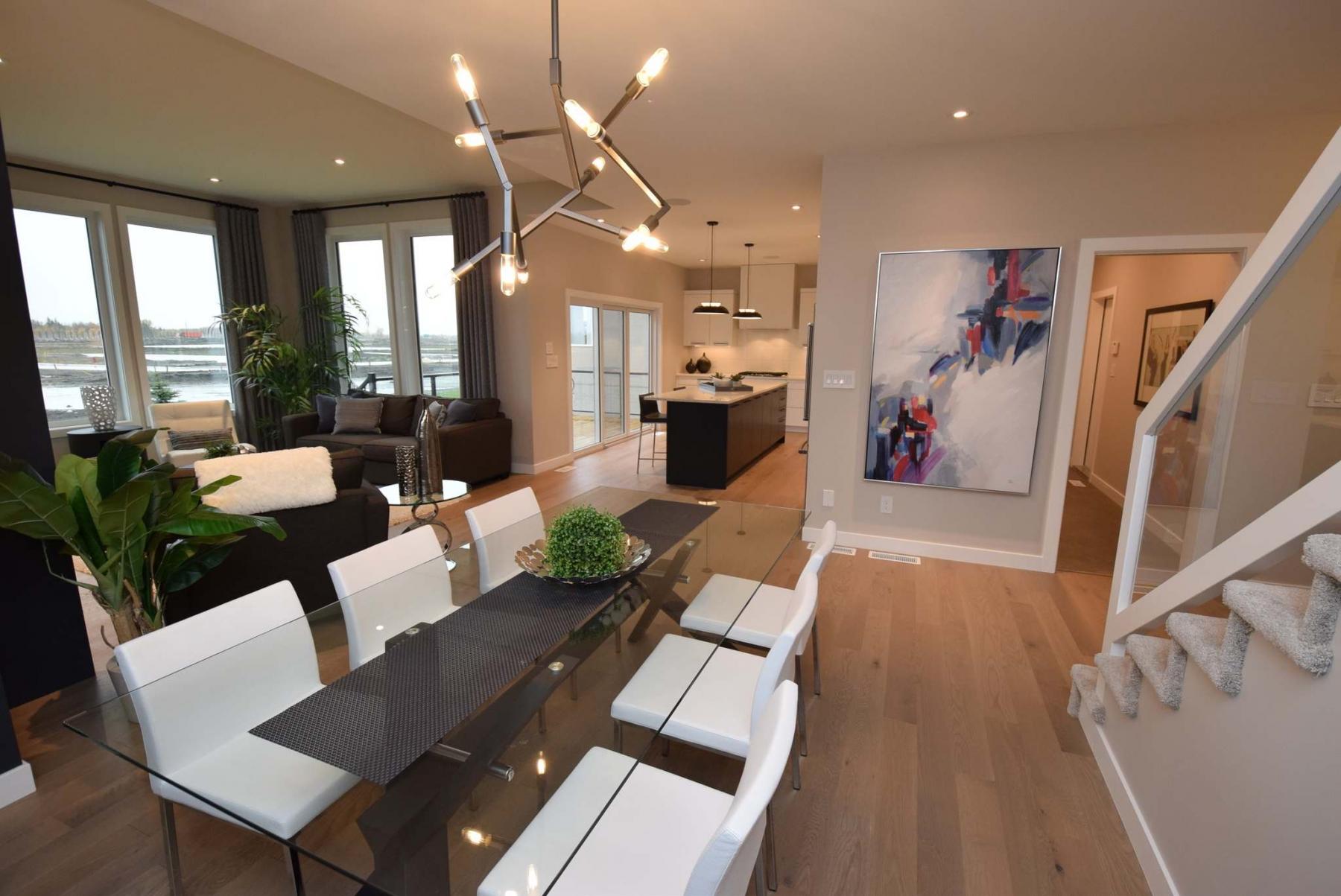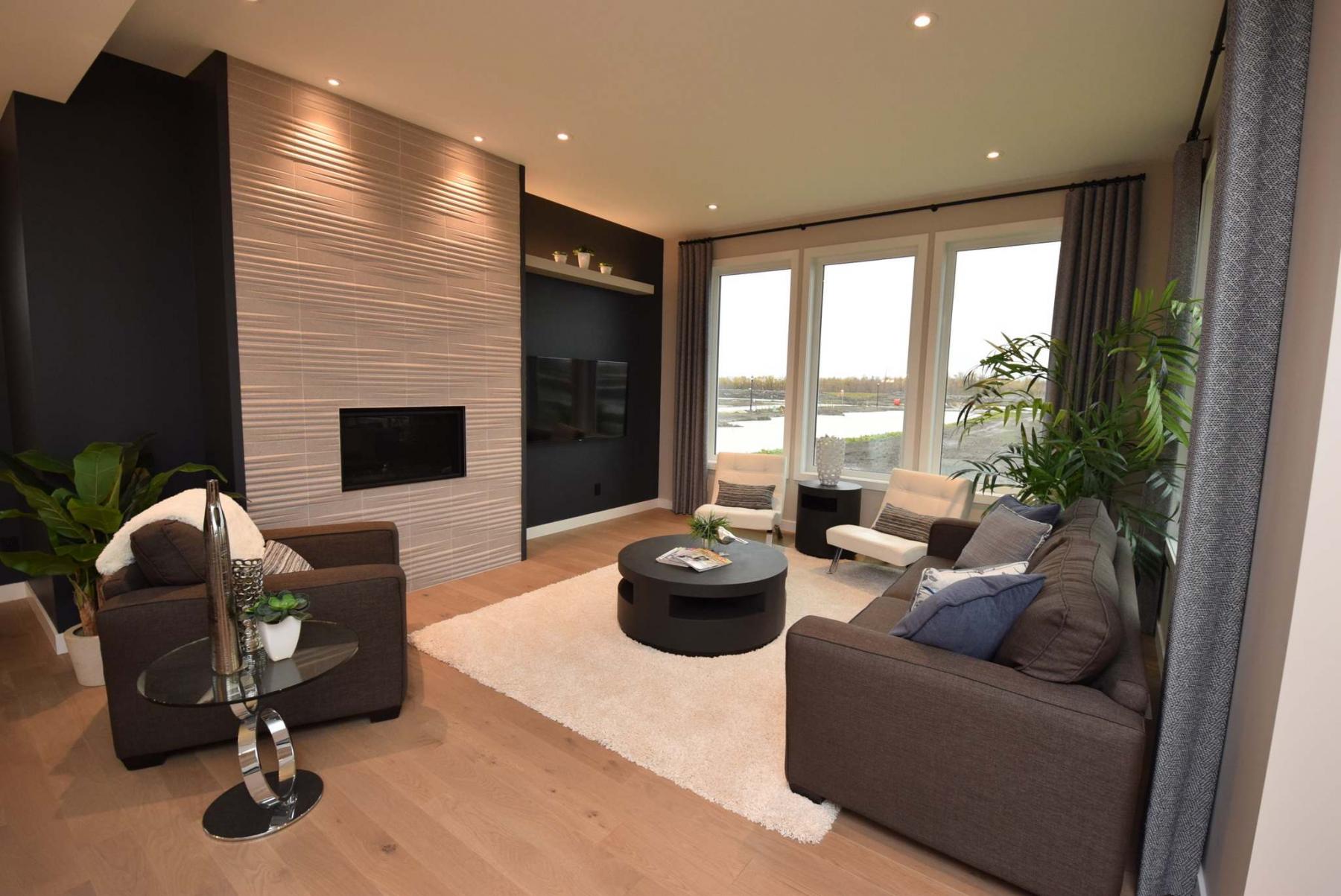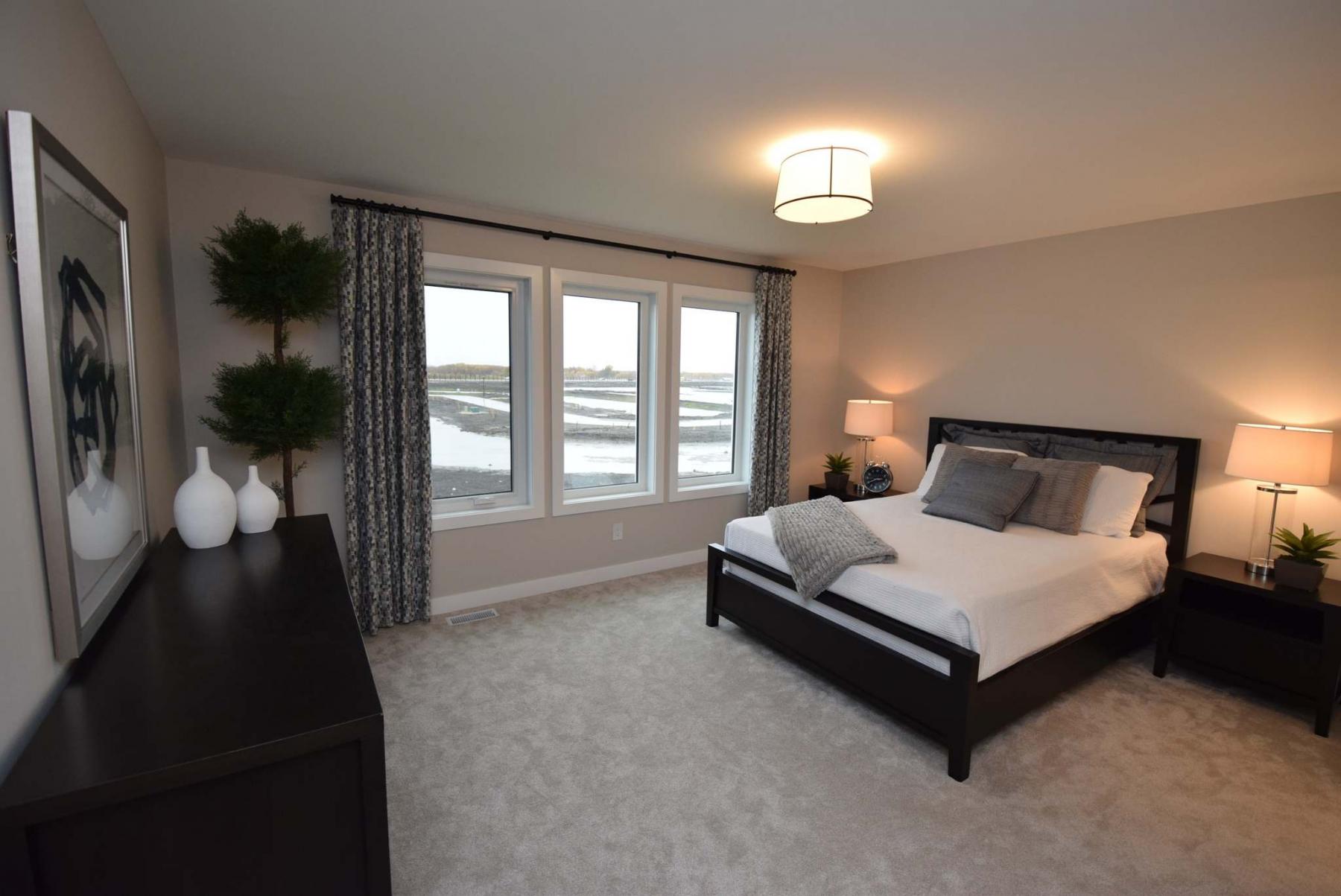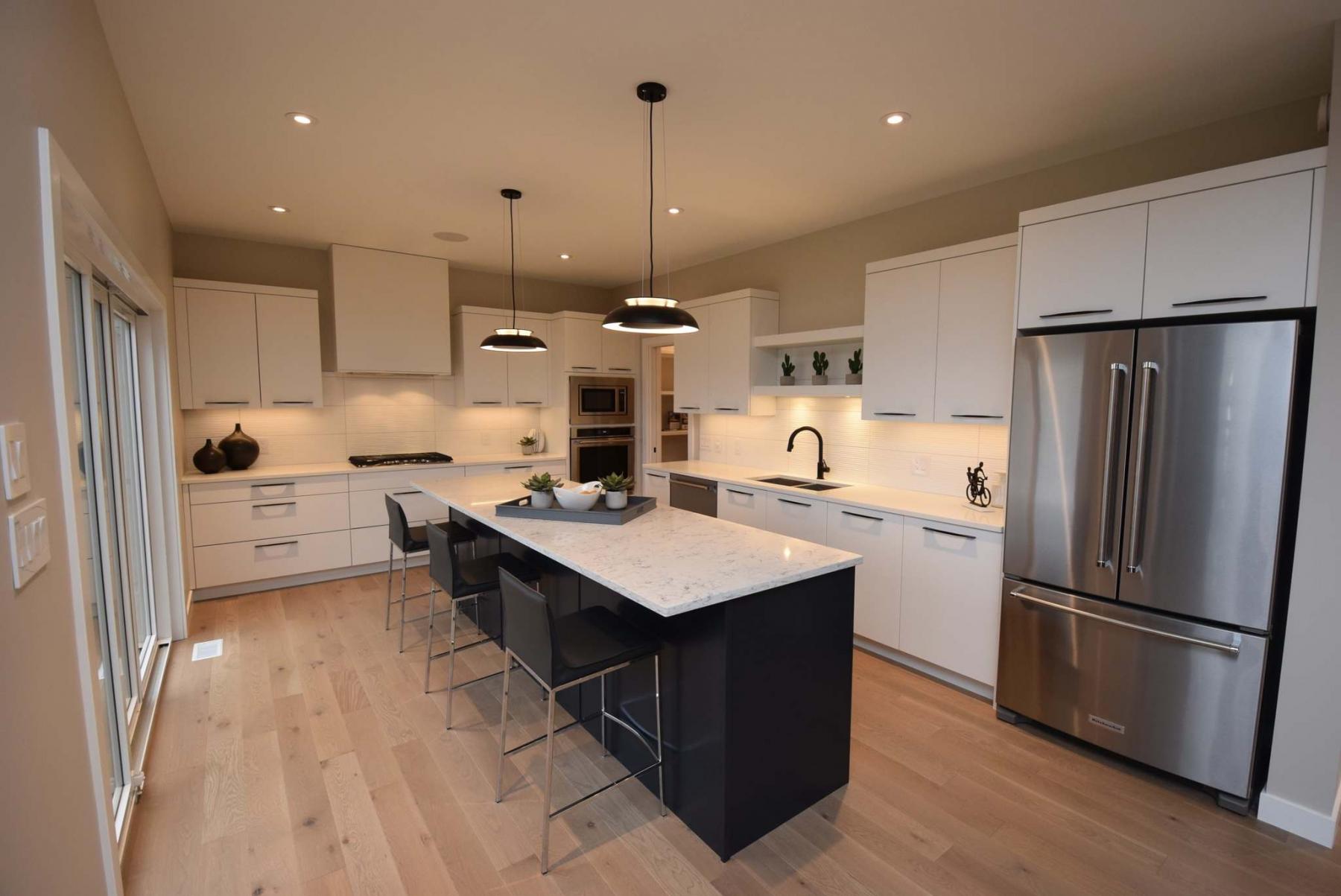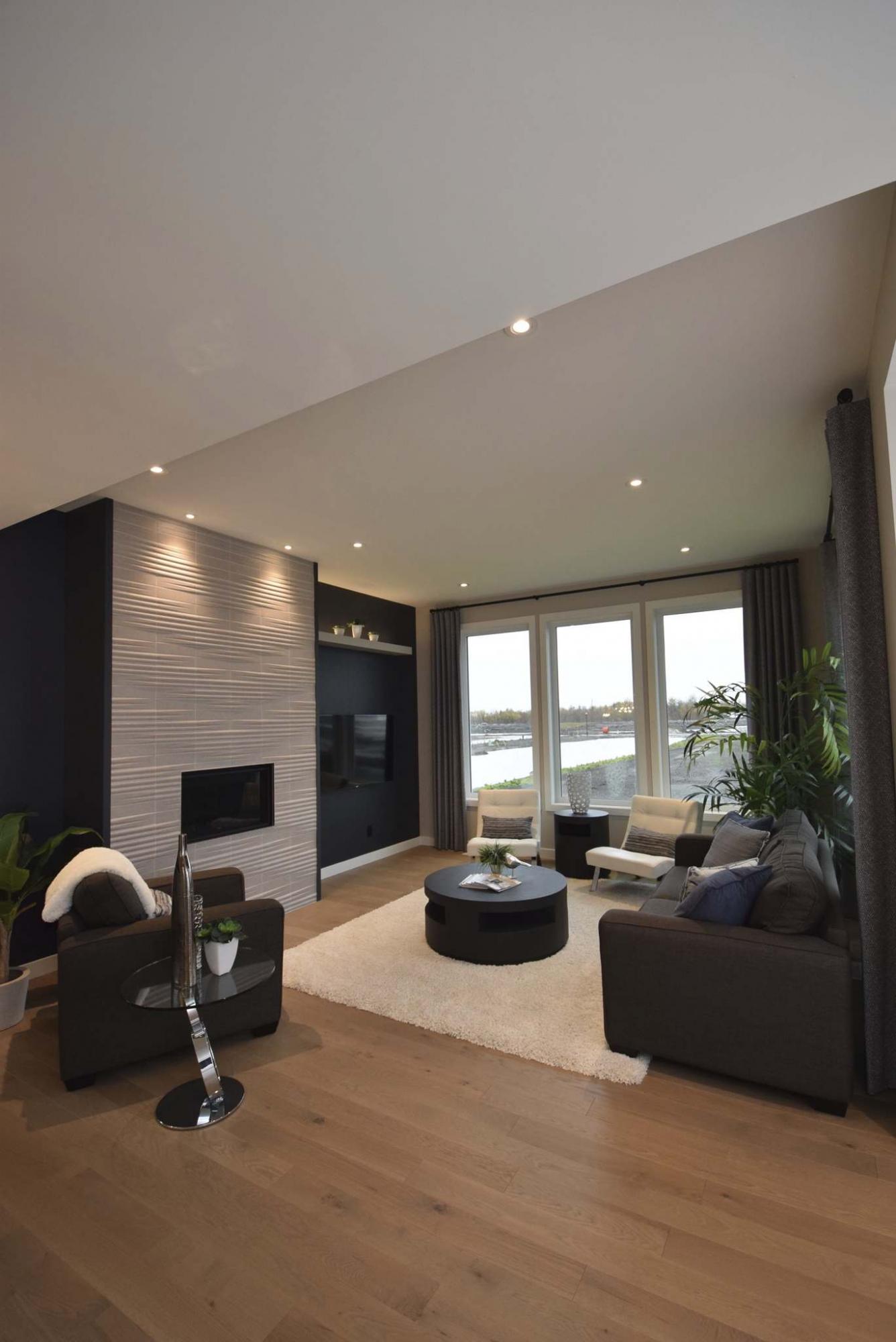 When it comes to great-room floor plans, builders can't reinvent the wheel.
However, they can alter a plan so it offers a different look, taking a great room's function level to new heights in the process.
That was the idea behind the design of 74 Tanager Trail's sharp-looking great room, Jason Arlt of Arlt Homes says.
"We came up with a different, new great-room layout in an effort to keep everything together in an area that was open-concept, yet did a better job of creating well-defined spaces," he says. "This great room is nice and open, yet it offers a little more definition between spaces."
Several subtle design strategies were employed to weave that definition into the naturally bright, free-flowing area.
First, the upper-level stairway was carved neatly into the dining room's rear wall.
Tempered-glass panels were inserted in its bordering railing to maintain a feeling of openness, and the dining area was tucked away in a boxed-out area with a five-foot wall to its right that serves to subtly separate it from the adjacent family room.
The family room was then better defined by a subtle change in ceiling height.
"Its ceiling height is 10 feet," Arlt says.
"That's only a foot higher than the dining-room and kitchen ceiling, but it really does a beautiful job of defining the space. We then surrounded it with five floor-to-ceiling windows to give it a solarium-like feel, and added a gas fireplace with gorgeous, grey tile surround that adds texture and pops on the gunmetal-blue feature wall."
Next came the kitchen, a big, bright space that's as functional as it is stylish.
"We made it extra huge on purpose, with a 10-foot island with gunmetal-blue base and cabinets that seats three, tons of prep space, loads of counter space, white thermofoil cabinets and a gorgeous textured white tile backsplash," he says. "It's an area that's great for entertaining, or family life."
Design features on both its front and rear walls endow the area with an extra dash of function, he adds.
"A nine-foot patio across from the island lets in all kinds of natural light and leads out to a huge backyard deck, while a doorway in the rear right-hand corner takes you into a pantry that's connected with a huge mudroom with locker area and door to the double-attached garage. It's what people were asking for — a family-friendly space with storage and a place for everything."
Not surprisingly, the 2,068-sq.-ft., two-storey home's second floor mimics the main floor with its seamless blend of function and fashion.
Thanks to the home's generous square footage, the five spaces populating the second level are generously proportioned.
Both secondary bedrooms are oversized with big windows, the main bath is generous and there's a big second-floor laundry room tucked away to the right of the stairs off a well-positioned alcove.
"It's a neat little area with a window that could be used as a computer area, reading area or display area — it's up to the owners as to how they'll use it. And the laundry room is a generous space with a window, sink, cabinets and even a hanging area."
Finally, there's the splendid master suite.
"There's a three-foot hallway behind its doorway that was put in to buffer it from the hallway," he says.
"When you close the door, you're in a private retreat that offers space, light and a gorgeous ensuite with a free-standing soaker tub; curb-less custom glass/tile shower; heated, patterned tile floor; and an integrated walk-in closet with a window and loads of built-in storage."
Arlt says the home turned out even better than planned.
"I think it checks all the boxes in terms of the features people are looking for — space, livability and style. It's a unique, great-looking home that offers the style and function that families are looking for in a luxury home."
lewys@mymts.net
The details
Builder: Arlt Homes
Address: 74 Tanager Trail, Sage Creek
Style: Two-storey
Size: 2,068 sq. ft.
Bedrooms: three
Bathrooms: two and a half
Price: $739,900 (includes lot, impact fees, GST)
Contact: Joel Green, Century 21 Bachman & Associates, 204-612-3609