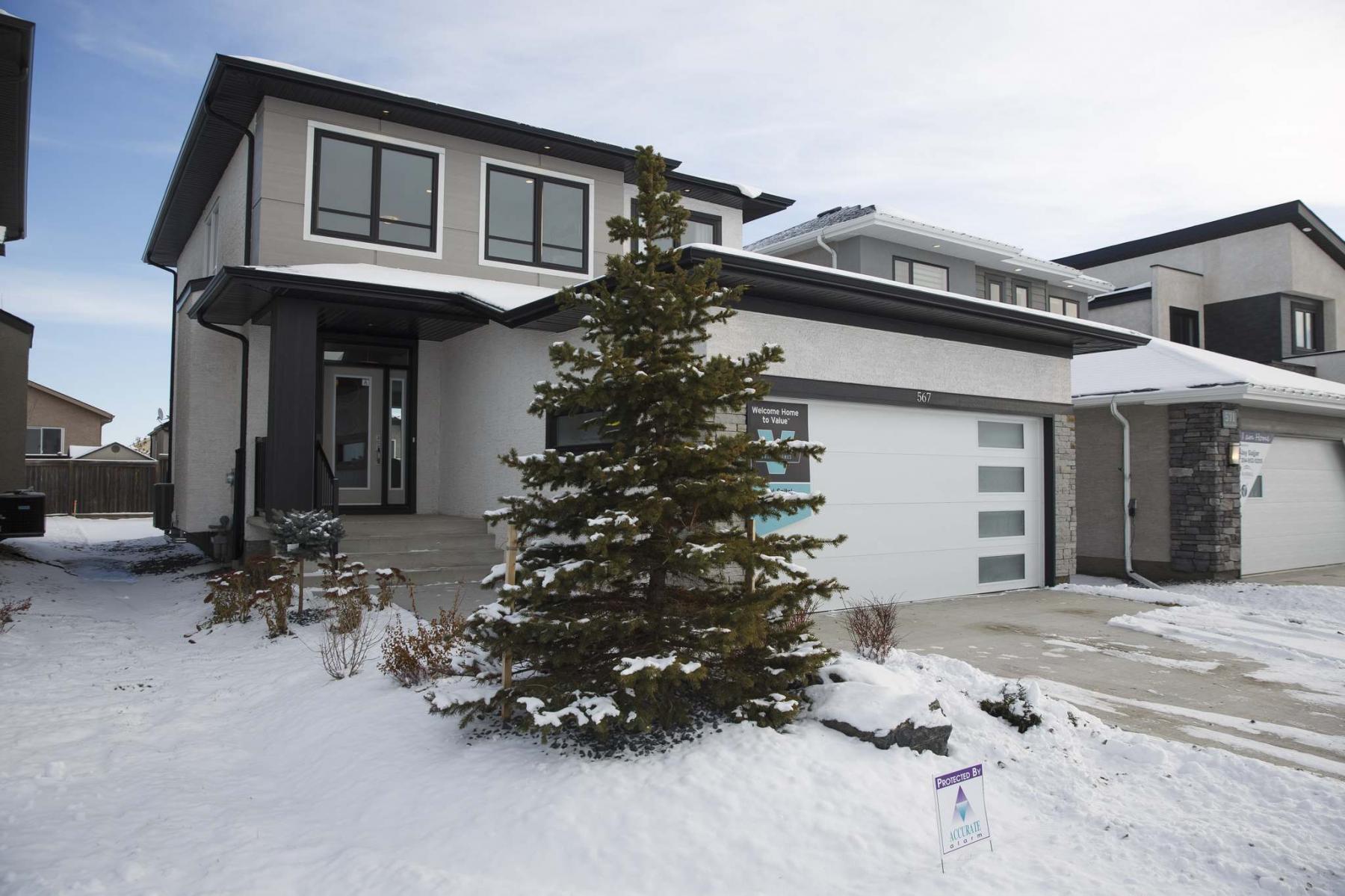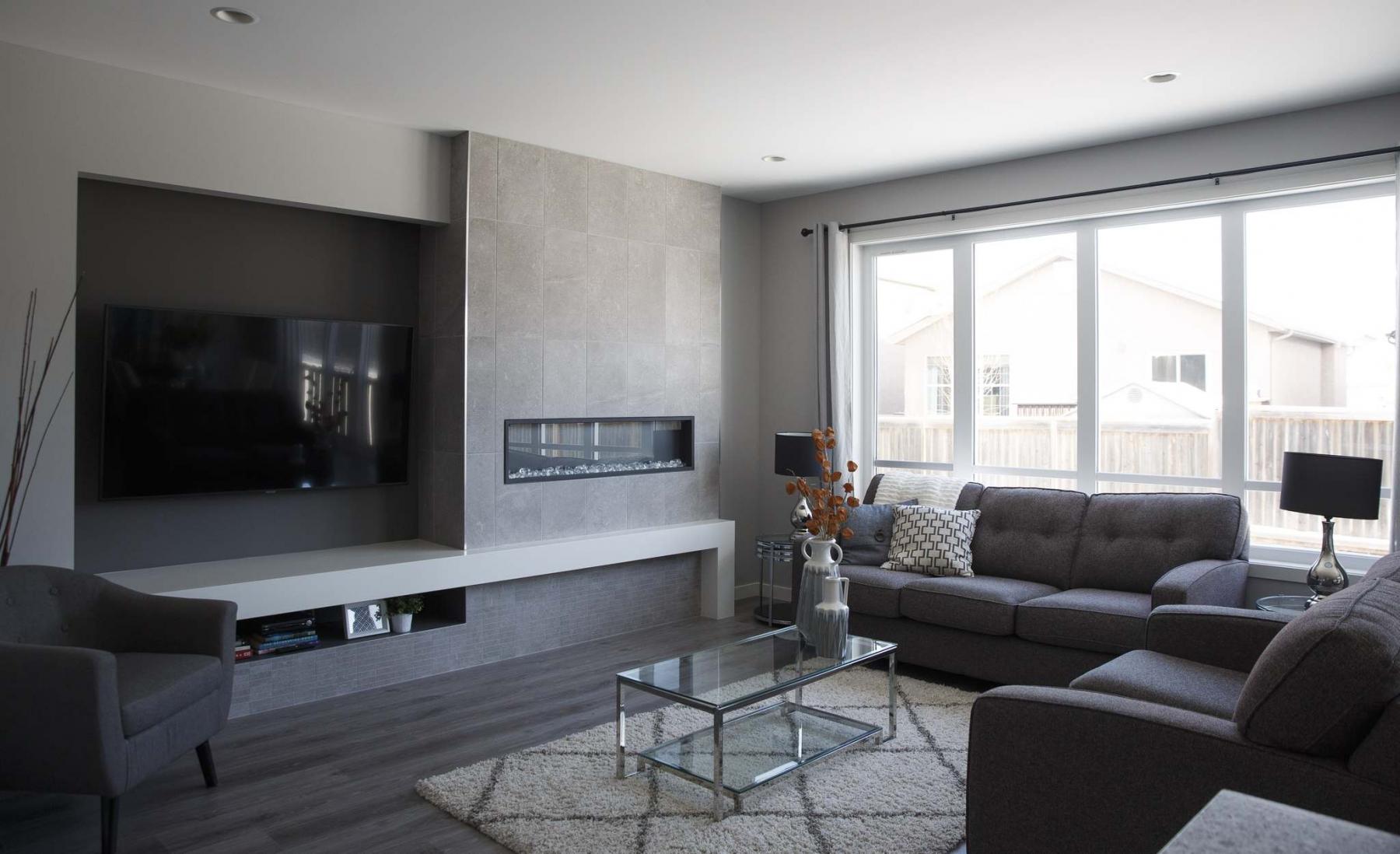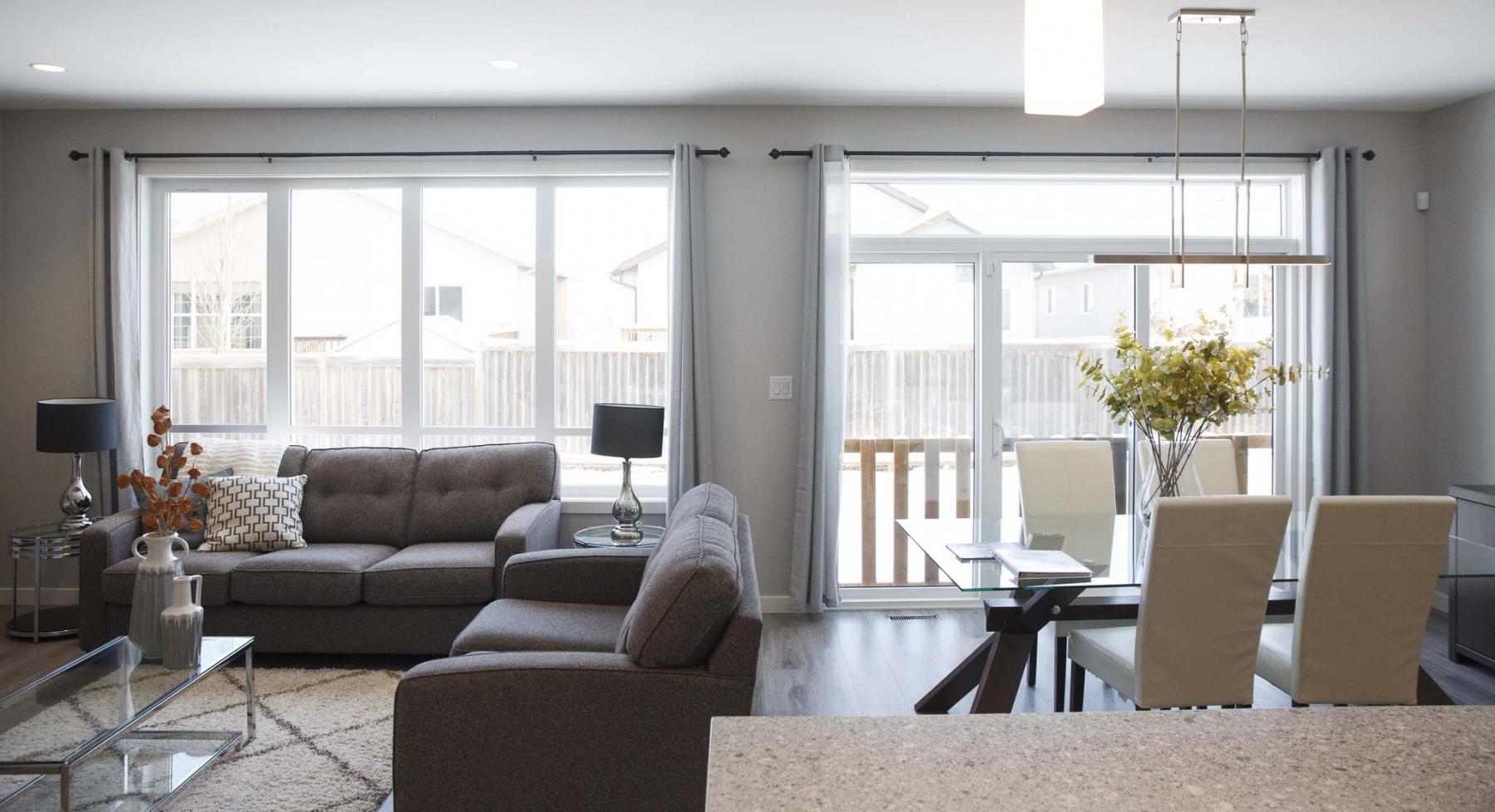 While the one-size-fits-all concept may apply to items like hats, it doesn't apply to new homes.
That's because no two families' budgets and space requirements are alike. One may need a bigger home due to a larger family size, while another might be looking for a mid-sized home that offers an ideal balance of livability and affordability.
Paul Saltel of Quest Residential Real Estate says that Ventura Custom Homes designed the Jaxson A-18 to meet families' varying needs.
"The Jaxson comes in three different sizes," Saltel notes. "The show home here at 567 Boulevard De La Seigneurie is 1,922 square feet and is priced at $514,500, including upgrades. This home is positioned between two other models. One is smaller, the other is larger."
The smaller model, which checks in at 1,652 sq. ft., starts at $418,000, a price tag that includes standard finishes. The larger model, meanwhile, is significantly more spacious at 2,174 sq. ft. Its starting price (again with standard finishes) is $478,000.
Saltel says the Jaxson series was designed to offer a cross-section of homes that resided in the $400,000 to $500,000 price range.
"These days, that's the key price range with families, so Ventura has been working hard to develop more designs that families could pick and choose from to better meet their needs. It makes it easier to pair a home's size and finishes to fit budget and lifestyle needs."
While square footage differs between models — it increases by 270 sq. ft. from the small to mid-sized home, while the king-sized version of the Jaxson is 250 sq. ft. larger than its mid-sized sibling — the layout of each home stays essentially the same.
"The only major difference is that the 1,652-sq.-ft. model doesn't have a second-floor loft like the two larger homes," Saltel says. "There are still three bedrooms upstairs, as well as a bedroom and three-piece bath set off in a private wing between the foyer and great room. The bedroom could serve as an in-law suite, guest suite or office."
A compact landing then provides seamless access to a bright, well-proportioned great room that possesses a calming feel.
"All kinds of natural light pours in from a rear wall that's filled with glass — a big picture window on the family room's rear wall and an upgraded nine-foot patio door behind the dining area," he says. "A transom window over the patio doors lets in even more light."
A colour palette that deftly mixes off-whites, taupes (light and dark) and greys then melds beautifully to soften the light and create a serene, relaxing ambience.
"The kitchen comes with an island with eating area for two, off-white cabinets up high and dark taupe cabinets down low, taupe quartz countertops and a textured taupe tile backsplash. I really like how the corner pantry's dark taupe door trim — it's the same colour as the island's base — pops on the off-white walls."
Even though the kitchen is plenty big, there's still about five feet of aisle space between it and the adjacent dining area, which can hold a table for six to 10 — and is framed beautifully by the patio doors.
Saltel says the family room is the great room's pièce de résistance.
"The picture window lets in all kinds of light, while a beautiful upgraded entertainment unit — featuring a ribbon tile fireplace set in a taupe tile surround and set-back TV niche with white shelving and a storage nook set in grey tile beneath — is the great room's focal point."
A wide staircase, bordered by white railing outfitted with tempered glass inserts, then leads up to a bright, airy second level.
Natural light floods in through a huge window over the stairs and a pair of equally huge windows on the front wall of an 11.7-foot by 11.6-foot loft.
"Everyone who's been through the home has loved the idea of having a second living space upstairs," he says. "Most people visualize the loft as a media area where teenagers can go up and hang out with friends while they unwind downstairs. With the loft, everyone has their own space to relax in. That's something families really appreciate."
Parents will also appreciate the fact that the two kids' bedrooms are located in a separate wing, with their own four-piece bath a world away from their quarters.
"The master suite is big, bright and is totally isolated from the kids' bedrooms in its own private spot off the stairs across from the loft. It comes with a big walk-in closet and three-piece ensuite with tile floor, five-foot shower and white vanity."
Overall, the Jaxson — no matter what size is selected — offers families the versatility, style and affordability that they're looking for, Saltel says.
"Having three different-sized models to choose from makes it so much easier for families to find the right home for their needs. All you need to do is pick the right size, select the finishes, and you have a wonderful family home that will fit your lifestyle and budget."
lewys@mymts.net
Builder: Ventura Custom Homes
Address: 567 Boulevard De La Seigneurie, Bonavista
Style: two-storey
Size: 1,922 sq. ft.
Model: the Jaxson A-18
Bedrooms: four
Bathrooms: three
Price: $514,500 (includes lot, upgrades, GST)
Contact: Paul Saltel, Quest Residential Real Estate, 204-794-5315