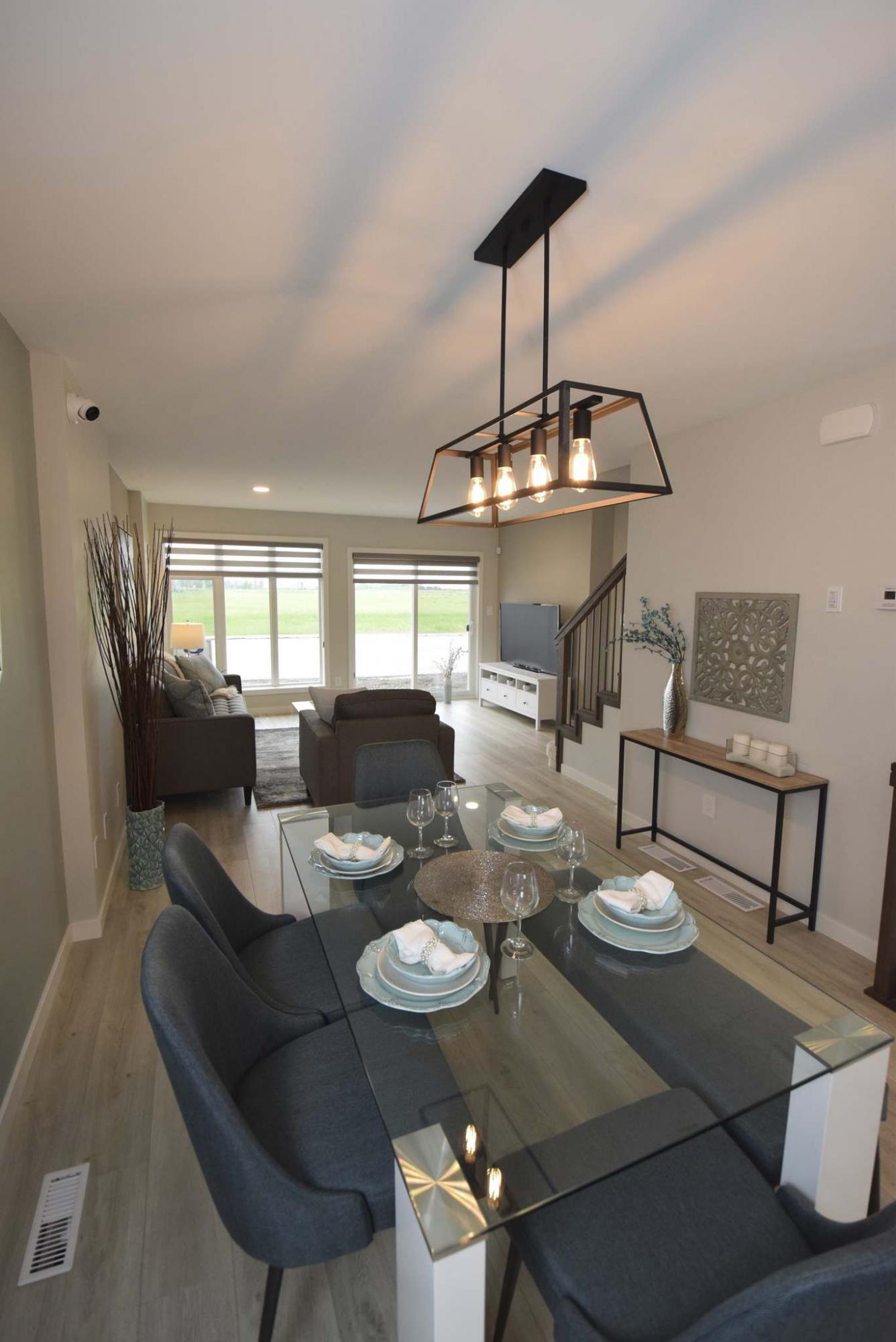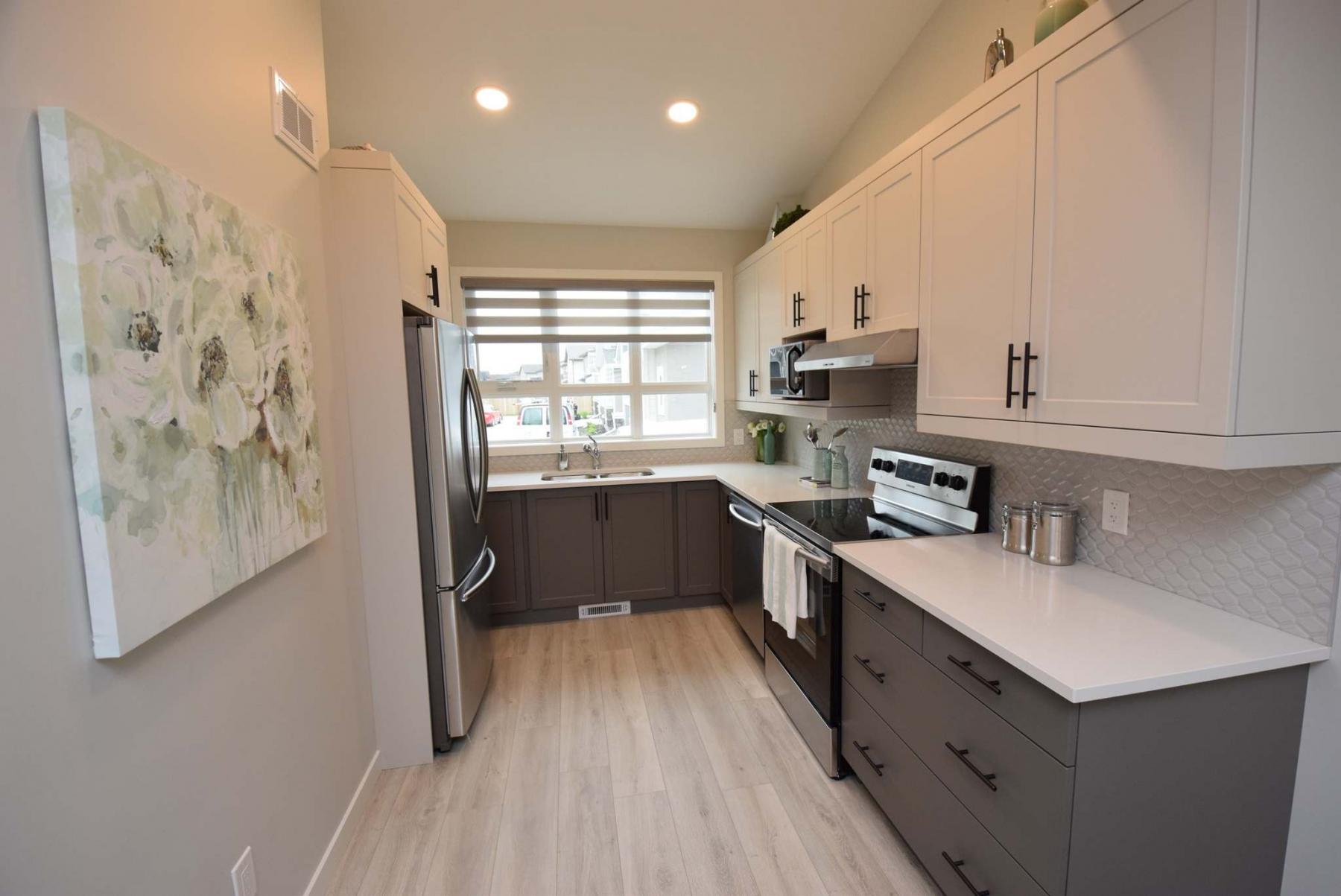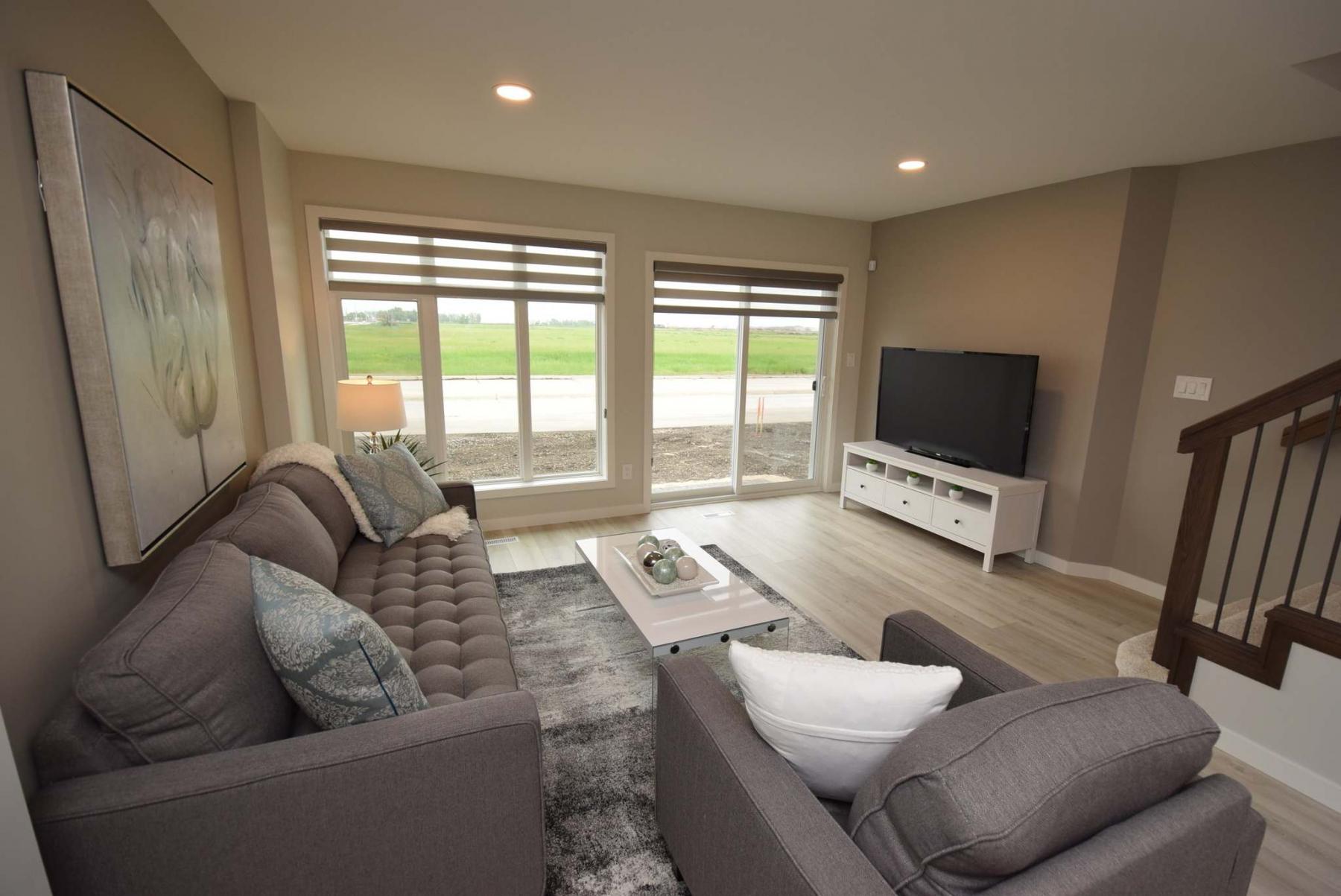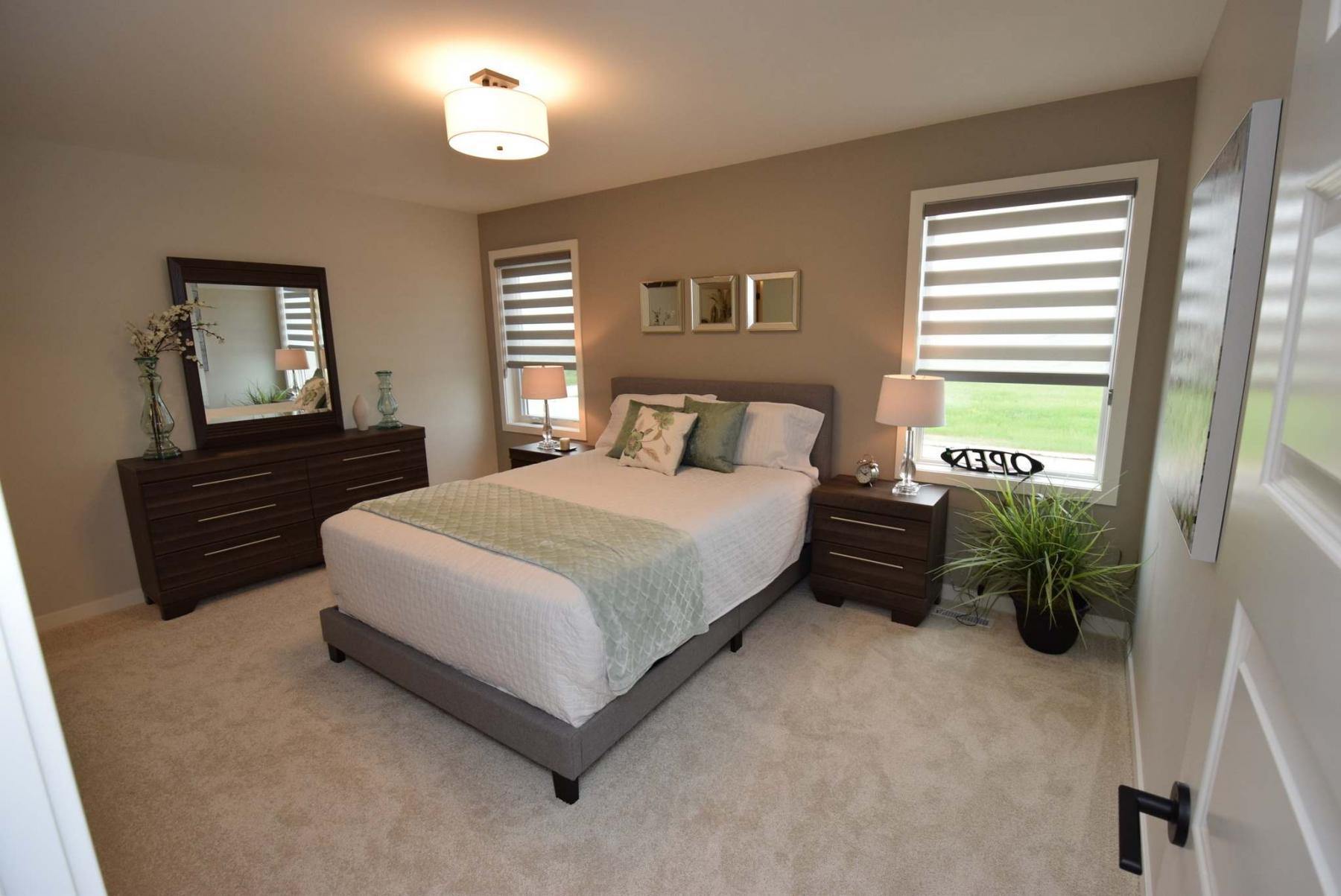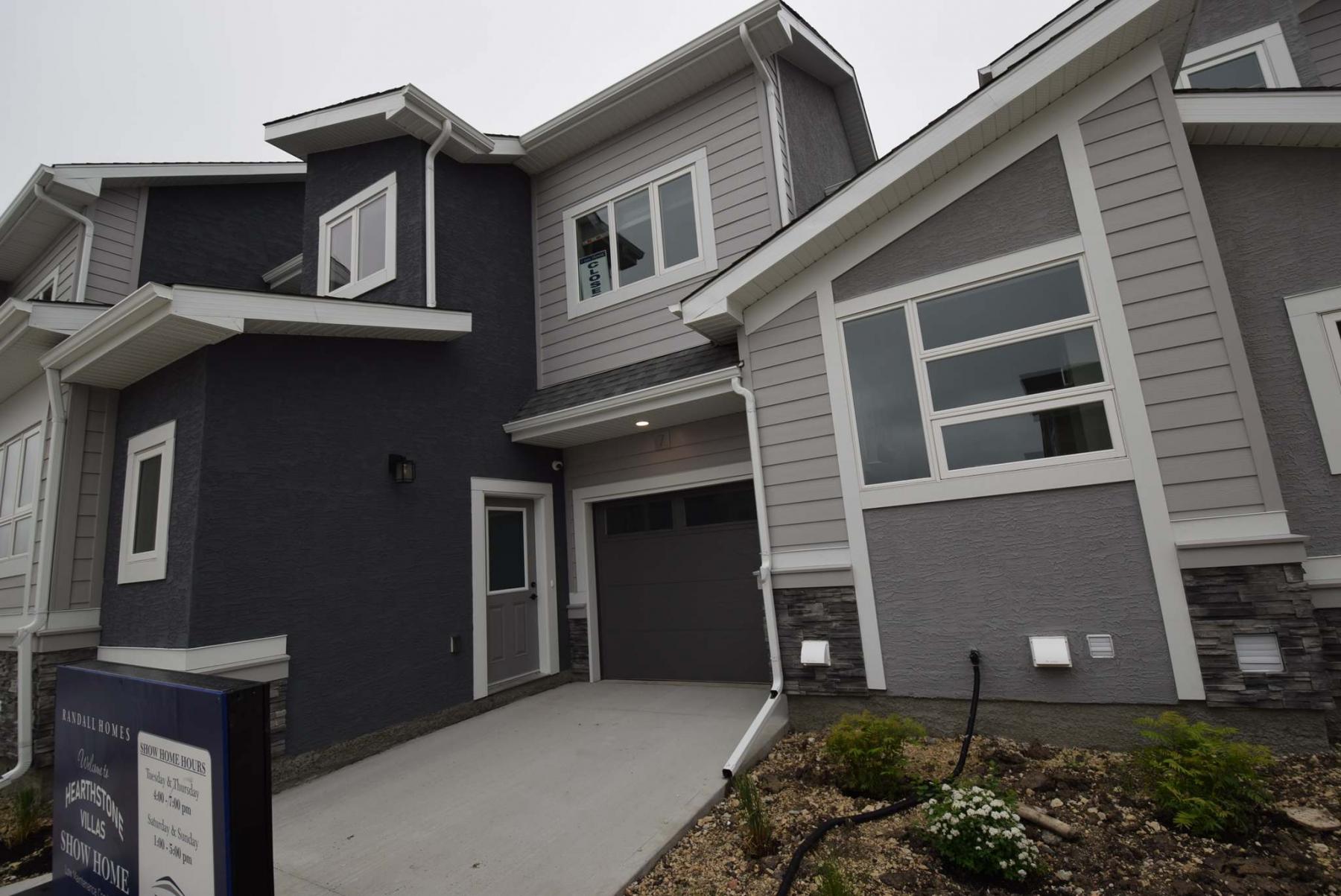 As rental fees have crept up in recent years, the concept of buying versus renting has increasingly gained traction with consumers.
Little wonder with a two-bedroom apartment ranging from $1,200 to $1,600 per month depending on location and amenities.
Consequently, it makes more sense to buy a townhome condo, provided a development offers the right blend of value, style and livability.
That was the vision behind the creation of Hearthstone Villas, says Glen Harvey of RE/MAX Professionals, Randall Homes' sales representative for the new 14-unit development in Transcona's Canterbury Park.
"You can buy a unit here for five per cent down and get monthly payment that are equal to or less than what you'd pay to rent an apartment," he says, adding that units start at $353,900. "Not only can you avoid escalating rental rates, but you can get ahead and build equity, and get way more value for your money."
In short, says Harvey, the attached townhomes were designed to have a home-like feel.
"They have all the amenities that you get with a bigger, single family homes — high-quality, piled construction, beautiful exteriors, basements with nine-foot-high foundation walls, high ceilings and oversized windows. A lot of thought was put into their design."
Indeed the striking townhomes — which range in size from 1,318 sq. ft. to 1,360 sq. ft. and come with three bedrooms and a full basement — possess a distinct, home-like feel.
That inviting feel is due to a well-conceived layout — both on the main floor and upstairs.
Tons of natural light flows inside through large windows to create a bright, airy interior, while-well proportioned spaces — a nine-foot by 11-foot kitchen, 10.5-foot by 11.9-foot dining area and huge 14.6-foot by 14.1-foot family room — offer plenty of room to create, dine and visit with guests.
The kitchen, with its user-friendly U-shaped layout, is highly functional, the dining area can easily seat six and the family room not only has plenty of room for furniture and a big screen TV, but also opens onto a private patio via sliding patio doors.
"I really like the kitchen," says Harvey. "It's comes with gorgeous two-tone cabinets, stunning quartz countertops, a raised tile backsplash and stainless appliances. The feature wall behind the family room, which is lined tons of glass, also looks great and lets in all kinds of light. The laminate plank flooring that runs through the entire main floor is elegant, and durable."
A four-foot-wide staircase with mocha-stained railing and stylish satin spindles leads up to the second floor, which contains three bedrooms, a four-piece bath, and laundry room with window.
Both secondary bedrooms are impressive in size and Harvey says the 15.1-foot by 10.9-foot master suite is even more impressive.
"It's a great size and comes with a big walk-in closet and spacious ensuite with five-foot walk-in shower, hexagonal vinyl floor and beautiful vanity with banjo top. It's a private, nicely-appointed space that young parents or empty nesters would appreciate."
There's also more space to enjoy downstairs, he adds.
"You also get a full basement with 602 sq. ft. of space that can be developed with a rec room and den or be used for storage. If you develop the lower level, you get a unit that offers between 1,920 and 1,984 sq. ft. of overall living space."
Hearthstone Village has much to offer first-time buyers and empty nest couples, says Harvey.
"You can enjoy a maintenance-free, turnkey lifestyle in wonderfully-designed units that offer three bedrooms, a fabulous great room, private fenced yard, garage and full basement," he says. "You'll have pride of ownership, and won't be throwing money away on rent every month."
lewys@mymts.net
Builder: Randall Homes
Condominium Development: Hearthstone Villas
Address: 242 Ravenhurst St.,
Canterbury Park (Transcona)
Style: two-storey townhome condominiums
Size: 1,318 to 1,360 sq. ft.
Bedrooms: three
Bathrooms: one full,
two half or two-and-a-half
Price: from $353,900
Contact: Glen Harvey, RE/MAX Professionals, 204-999-1942