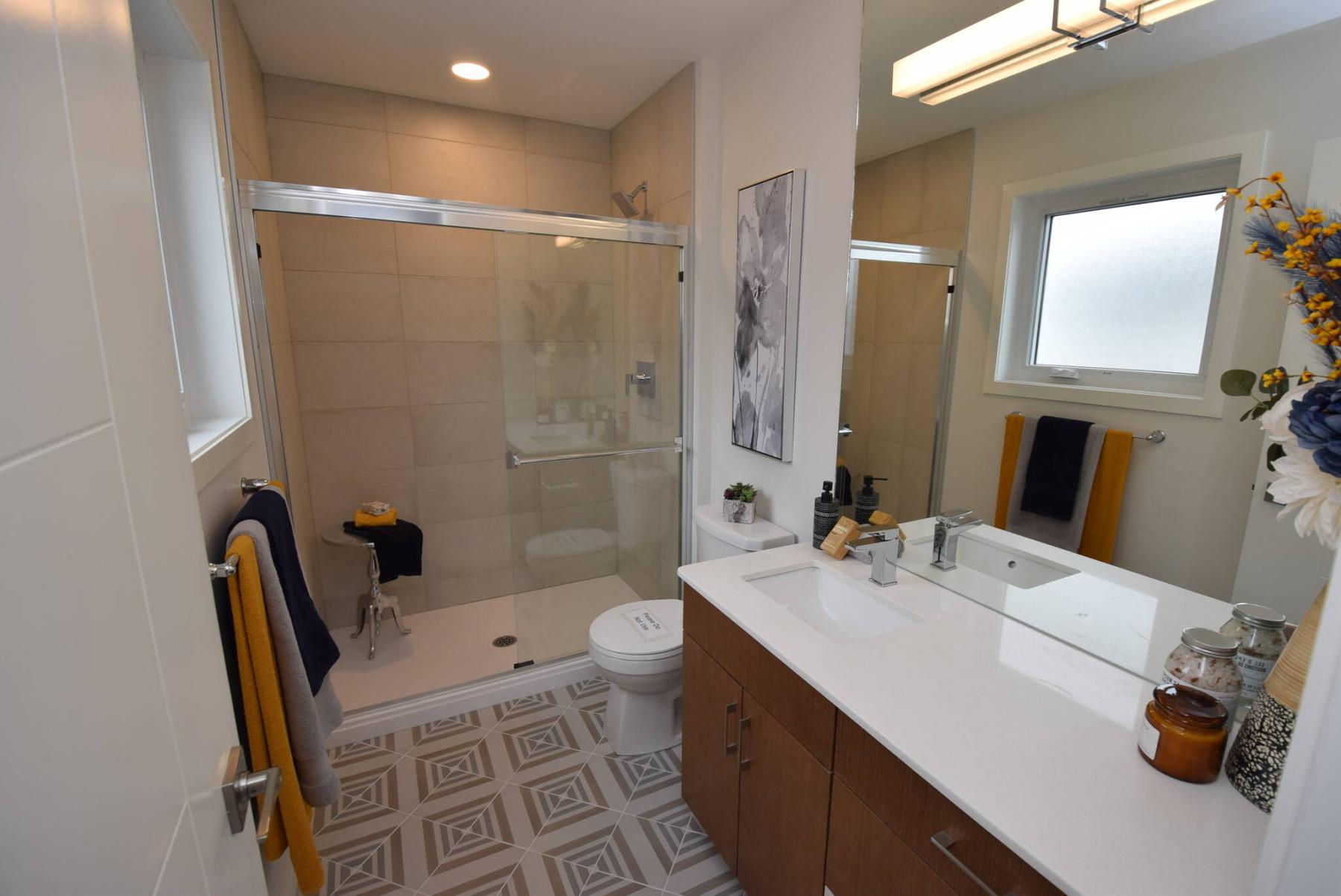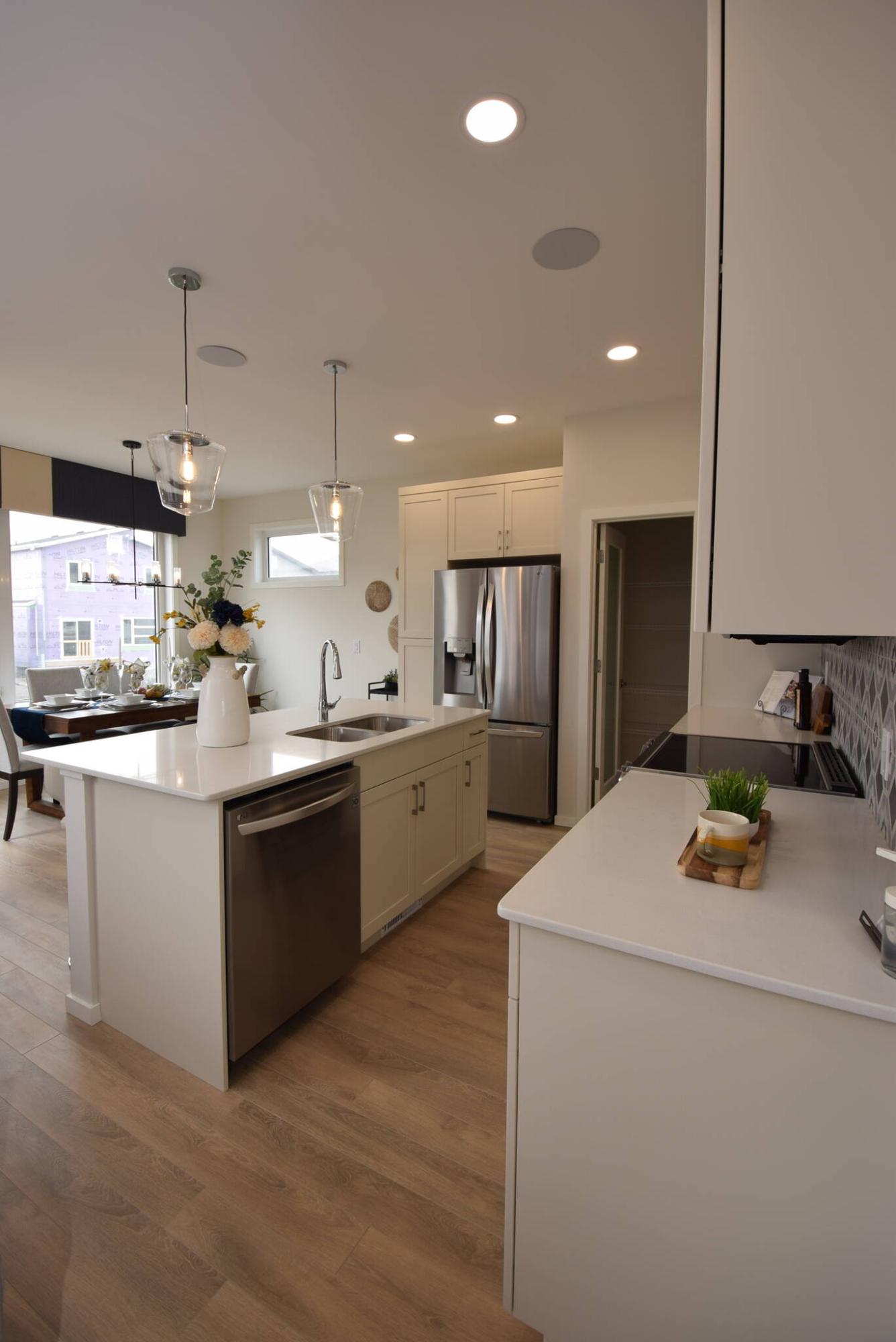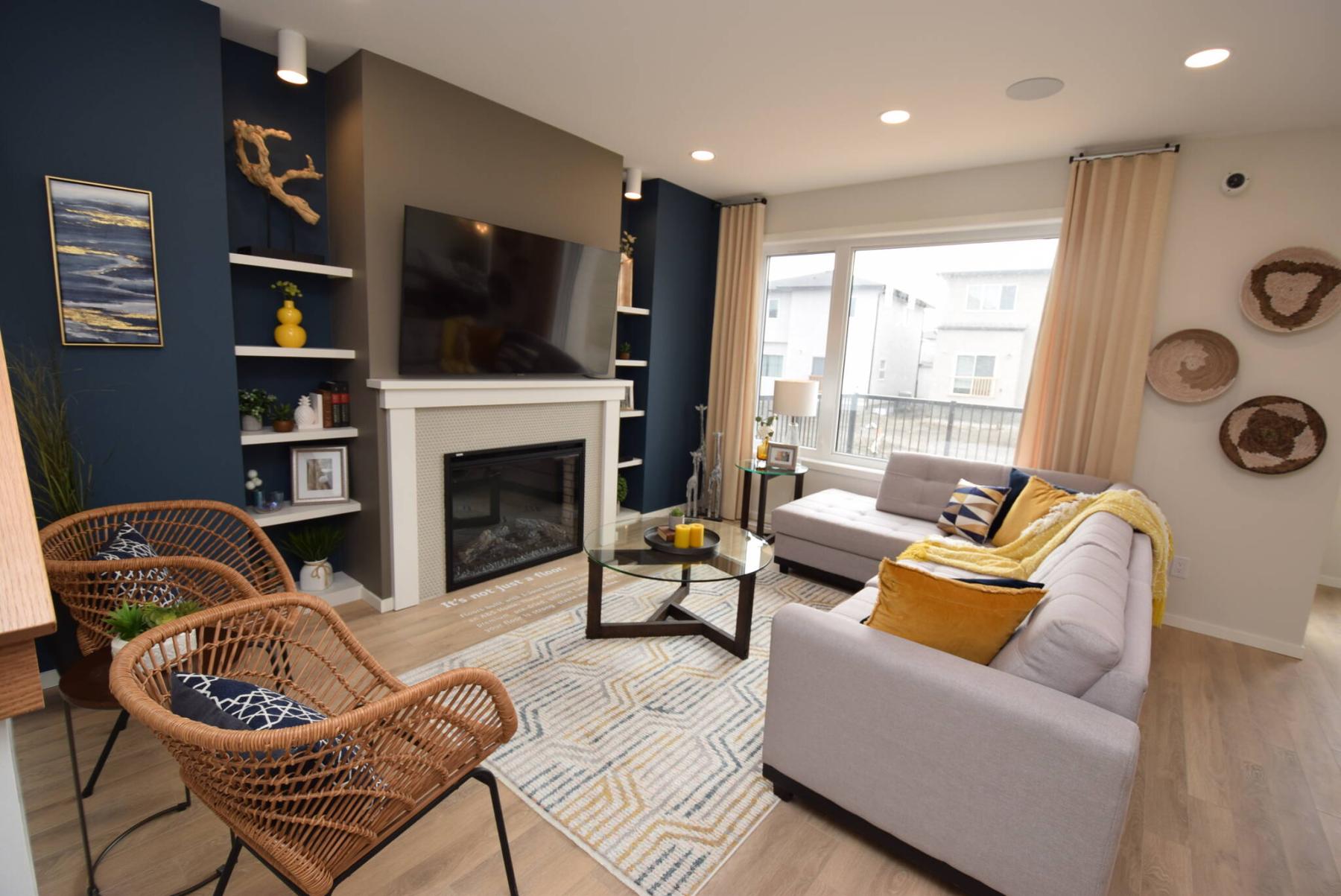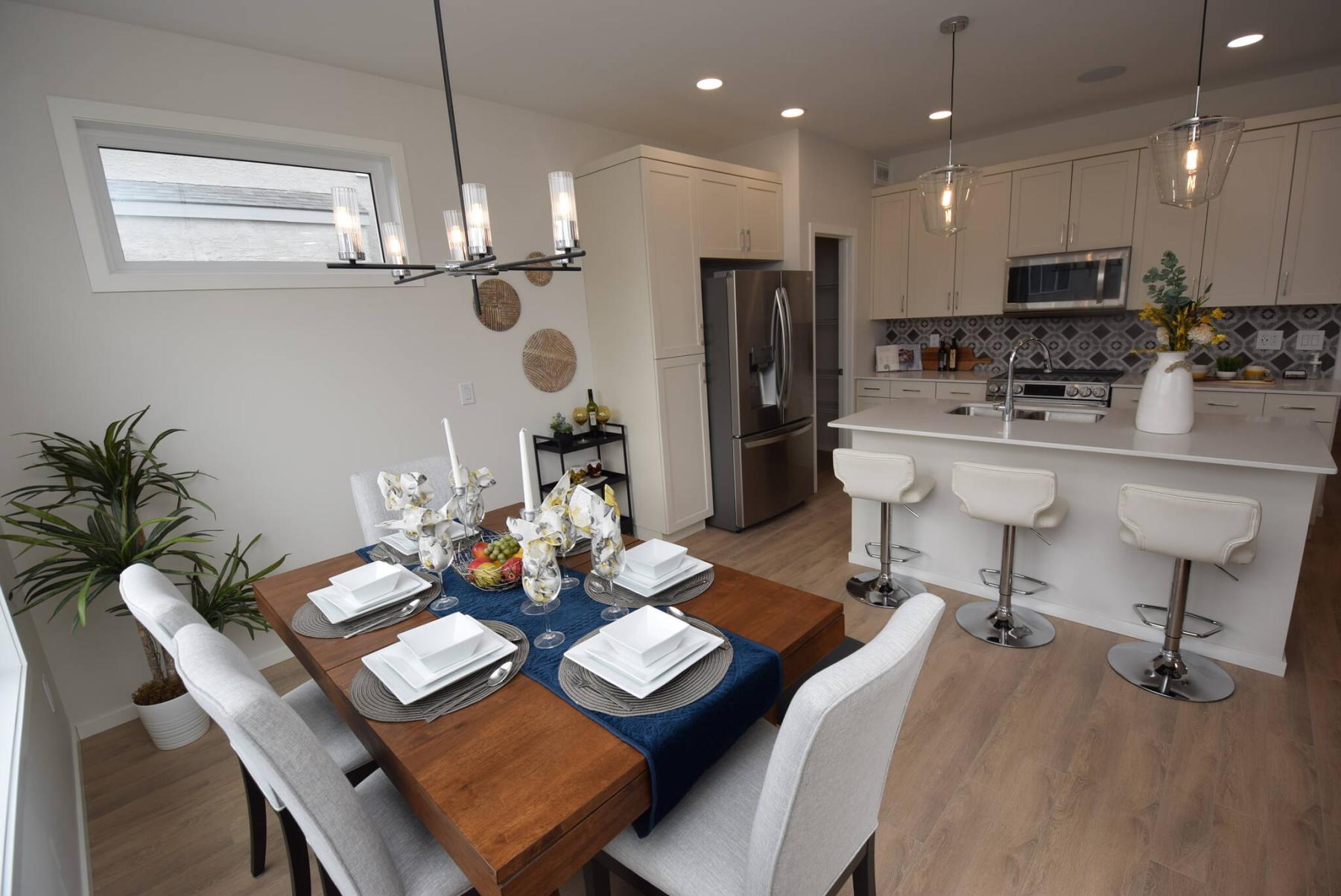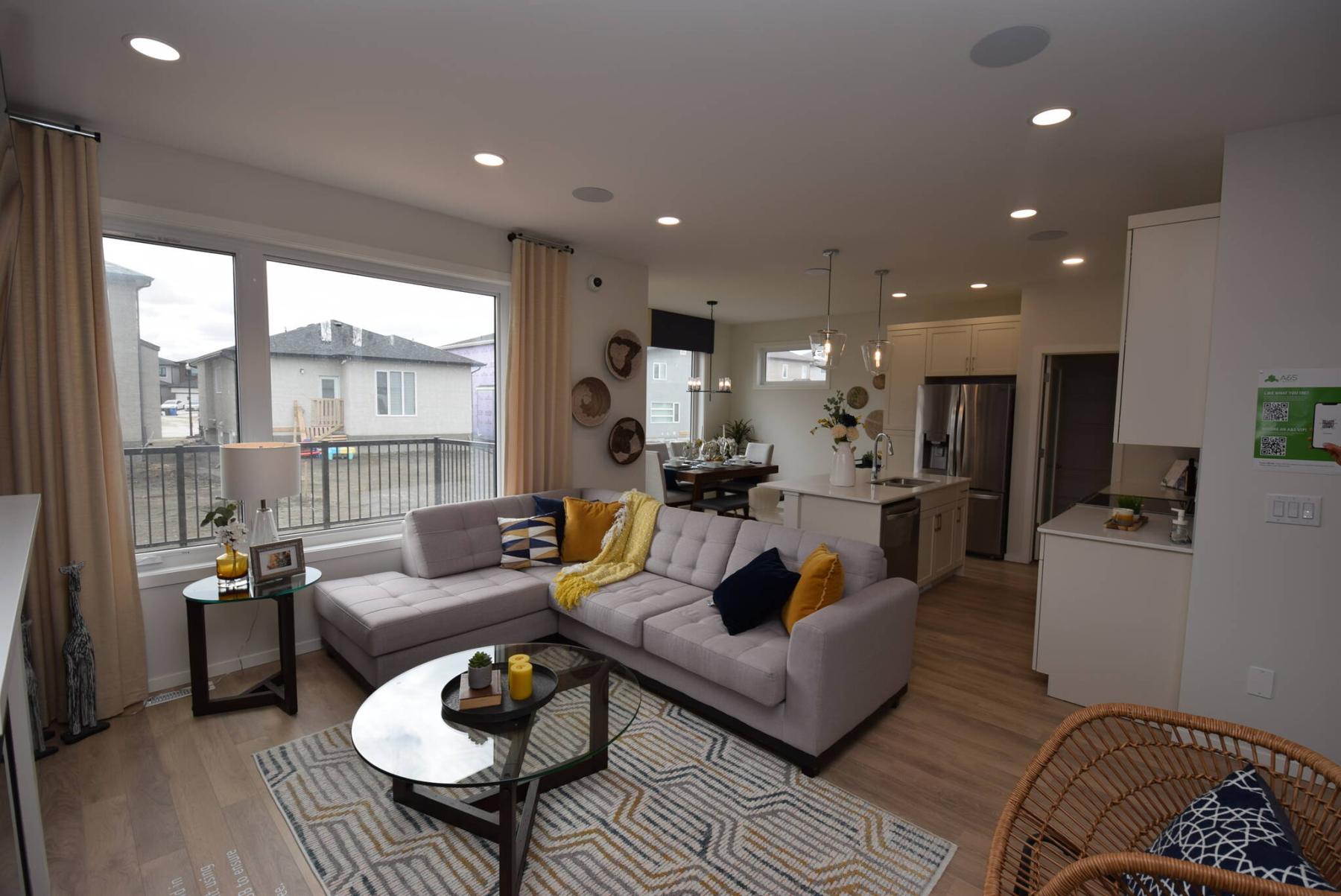 When a two-storey home has five bedrooms and three bathrooms, most people assume it's more than 2,000 square-feet in size.
The Florence — a brand new home design by A & S Homes — doesn't quite reach that mark, but offers all this and more, says Rob Hutchison, the sales representative for the brilliantly crafted home.
"It feels like it's 2,100 sq. ft., but it's really 1,869 sq. ft.," he says. "The A & S design team did a magnificent job of squeezing function out of every inch of available space."
Truth be told, the Florence is a bit of a throwback.
Although its main living area is unabashedly open-concept in its design, its foyer doesn't open directly onto the bright, free-flowing area.
"It's what I would call more of a formal, enclosed foyer," says Hutchison. "Unlike many formal foyers, it's very spacious. There's lots of room for several people to take off their coats without jostling each other, and a spot for a bench to sit down on to take your shoes off. It then branches off to a very functional area to its right."
That area turns out to be a compact hallway that holds a walk-in coat closet, door that connects to the attached double garage — and another two spaces at the end.
"There's a large bedroom to the left and a three-piece bath with a walk-in shower to its right. The area makes a perfect main floor in-law suite, or you could also use the bedroom as an office."
A five-foot wide entrance then deftly connects the bedroom wing to the main living area, which is an exceptionally inviting, light-filled space.
"The feedback I've gotten from people who've gone through the home is that even though it's a large area, it feels cozy, not cavernous," he says. "A nine-foot ceiling give it a nice feeling of space, while oversized windows on its rear walls let in lots of natural light."
Hutchison adds that the finishes utilized throughout the area contribute to its inherent warmth.
"A fantastic, neutral colour palette — off-white cabinets, off-white quartz countertops with taupe flecks, a gorgeous mosaic tile backsplash and laminate plank floors with brown and grey tones — works with the light but is dark enough to ensure the area doesn't feel cold."
At the same time, each space — kitchen, dining area and family room — is spacious and well-defined, yet accessible.
"There's lots of room for more than one person to move around and cook in the kitchen at the same time," he says, noting the island is just the perfect size. "The dining area seats six and is defined by a huge window on its rear wall. A patio door on its left-hand wall connects to a large backyard deck."
Next comes the fabulous family room.
"It features a classy modern-traditional flair," Hutchison says. "The traditional flair comes from the fireplace's penny tile surround, while the modern flair comes from its white mantle, huge TV nook built in shelving on either side and midnight blue feature walls."
A four-foot-wide staircase bordered by one-third walls with tempered glass inserts then leads up to the Florence's upper level, which turns out to be an ergonomic masterpiece.
"While this version of the home comes with four bedrooms upstairs, it can also be configured to have a loft and three bedrooms. Either way, the layout is very efficient. All three secondary bedrooms are a good size, and the main bath is spacious and beautifully finished."
That leaves the primary bedroom, which checks all the boxes in terms of function and fashion.
"The thing that I like about it is that its space is very well distributed," he says. "The bedroom is the perfect size, not too big or too small. The walk-in closet is huge and comes with a nook that could hold a secondary floor laundry area. And the ensuite is incredible with its mosaic tile floor, walk-in shower with custom tile surround and extra-long vanity with quartz countertop."
Factor in a large lower level that can easily accommodate a rec room, sixth bedroom, and bathroom, and you get a very functional home, concludes Hutchison.
"It's a very efficient home from start to finish," he says. "The A & S design team did a great job in creating what I think is the ultimate family home."
lewys@mymts.net
Details
Builder: A & S Homes
Address: 349 Ken Oblik Dr., Prairie Pointe
Style: two-storey
Size: 1,869 sq. ft.
Model: the Florence
Bedrooms: five
Bathrooms: three
Price: from $599,500 (includes lot & GST)
Contact: Rob Hutchison, RE/MAX Performance Realty, 204-799-7411