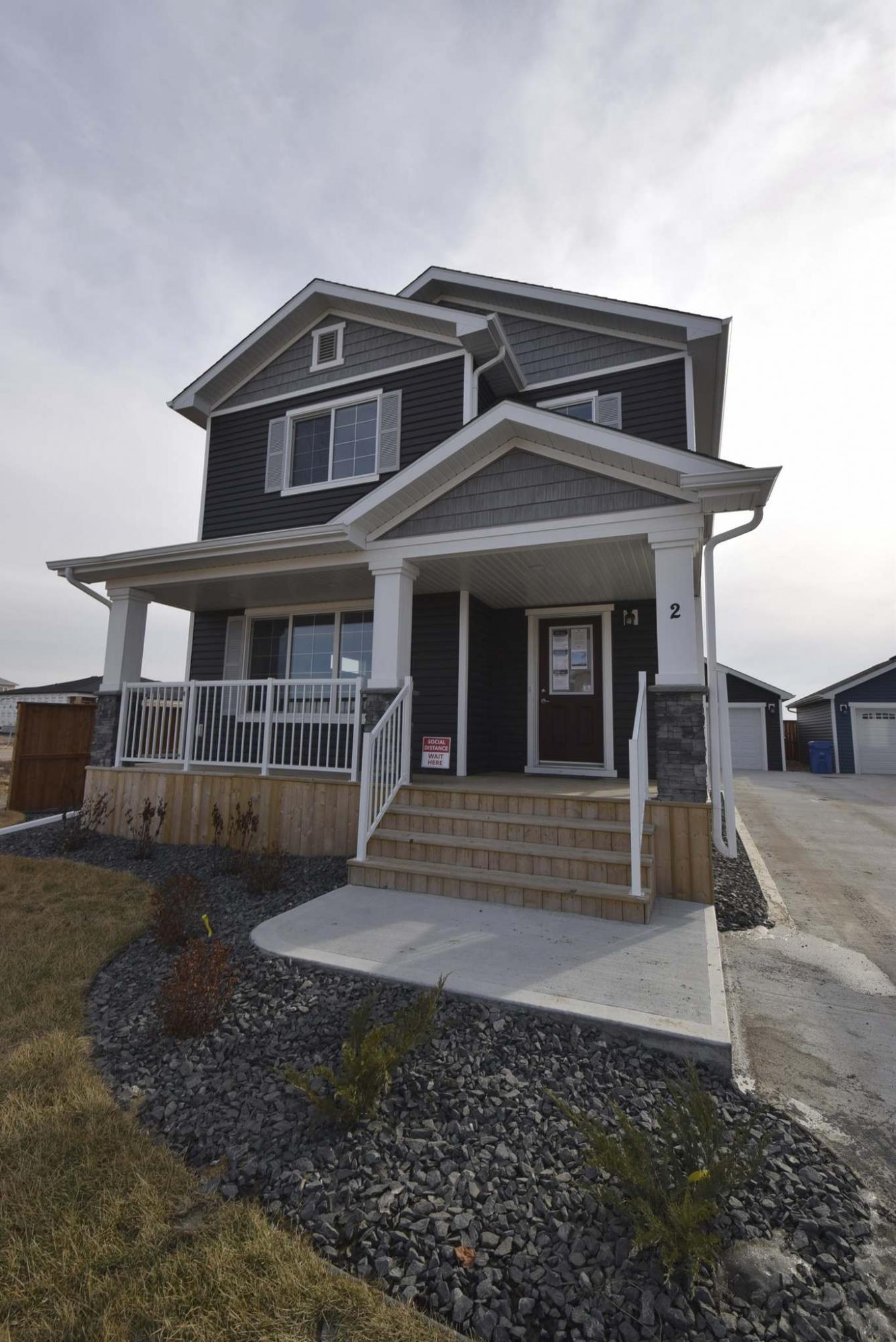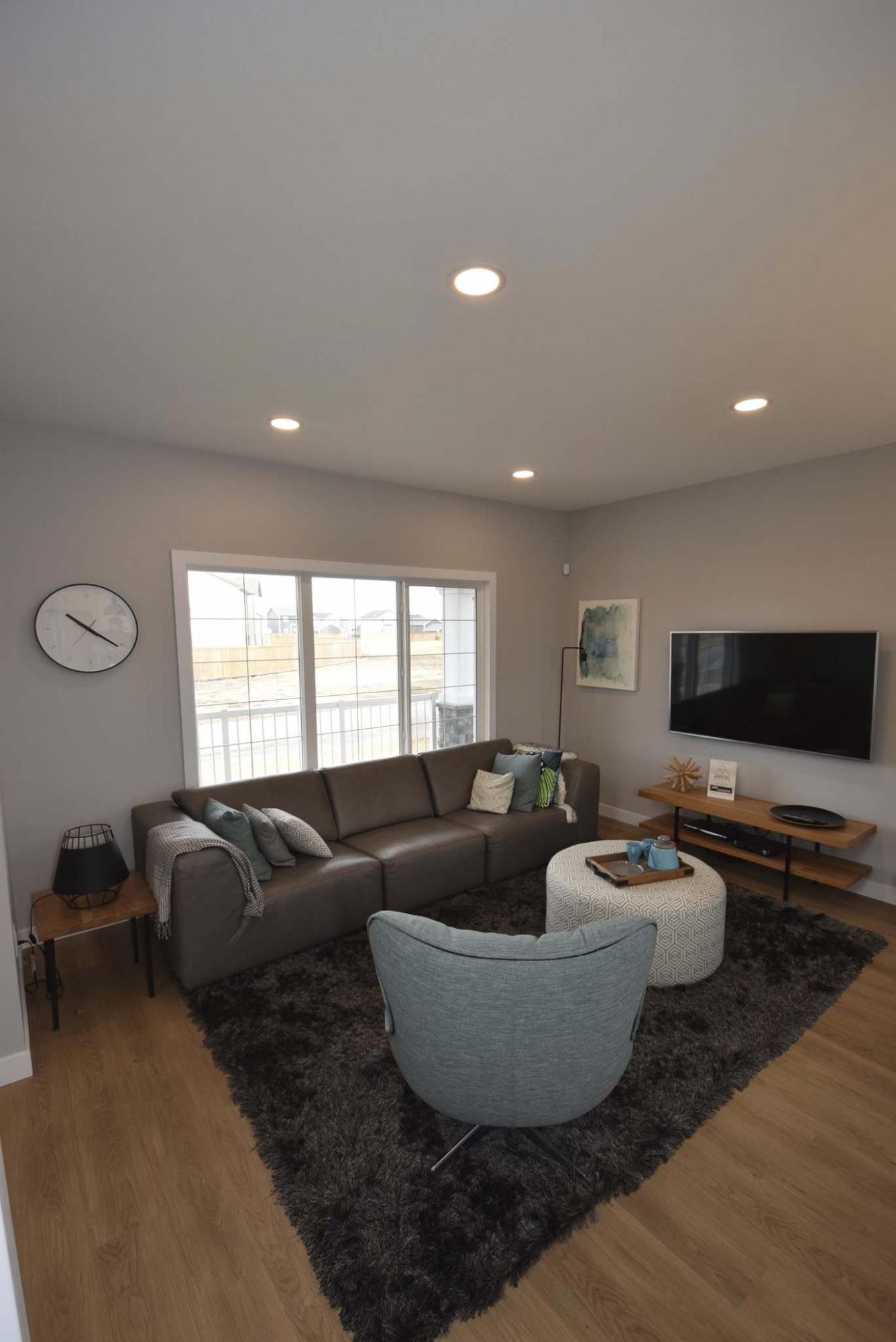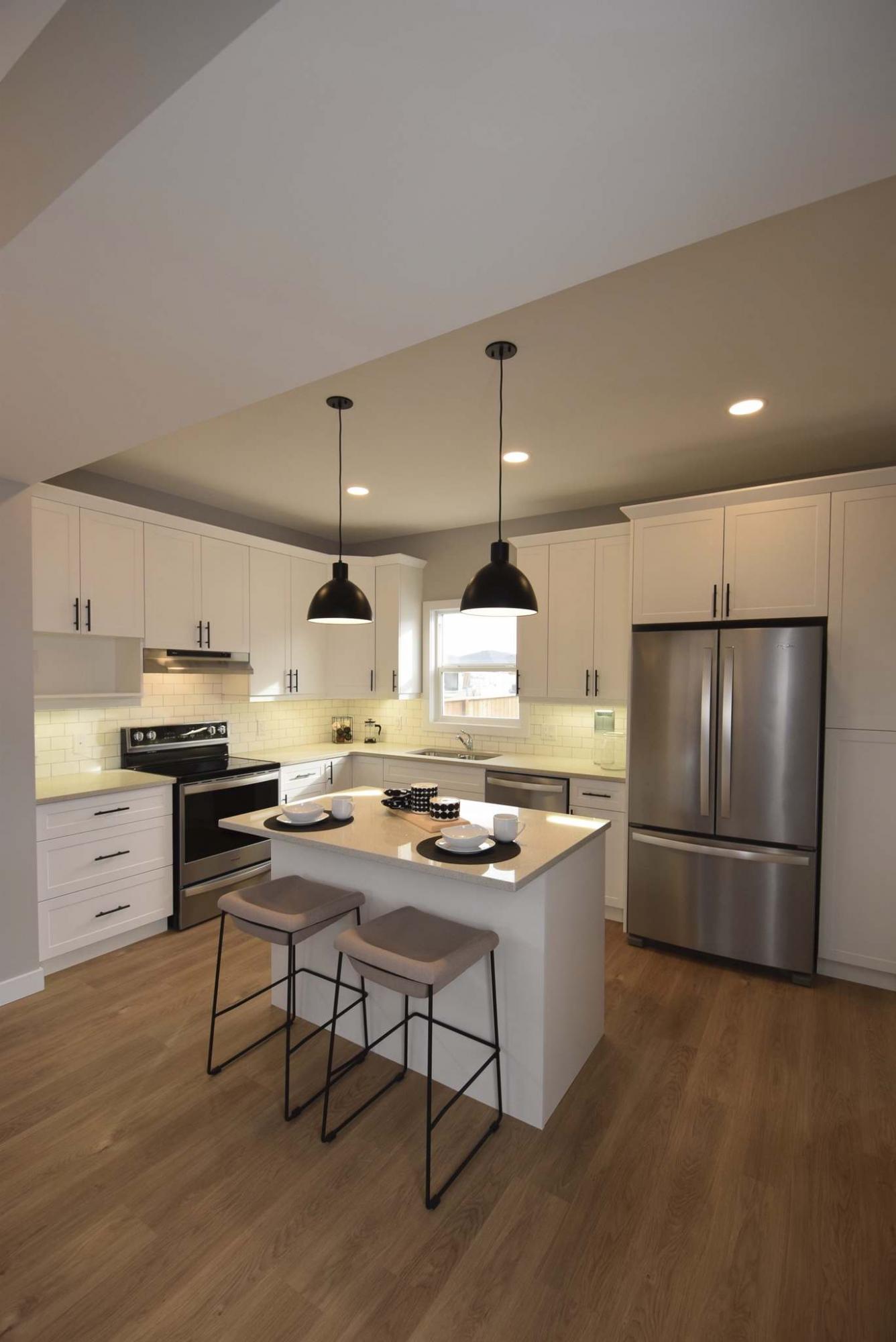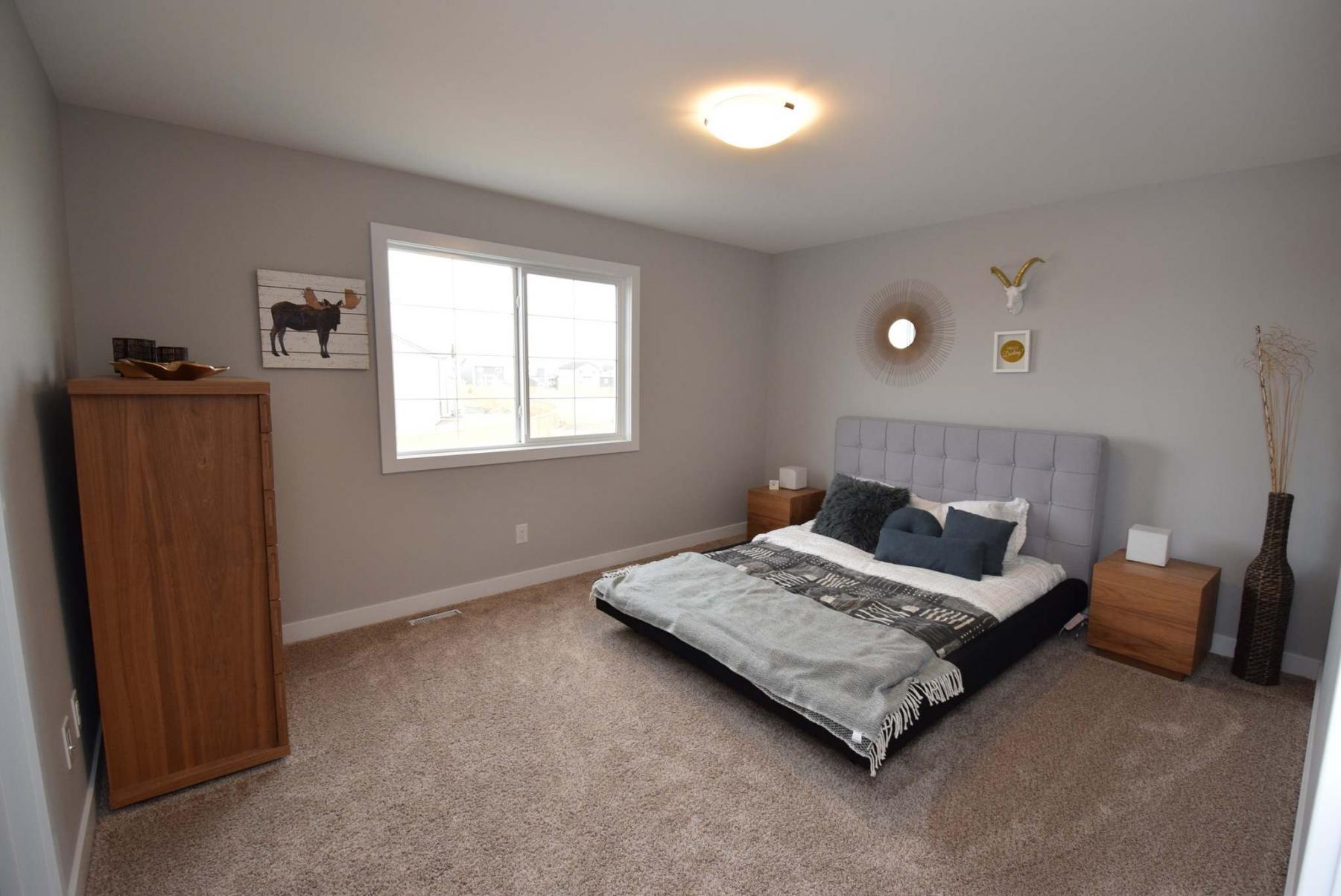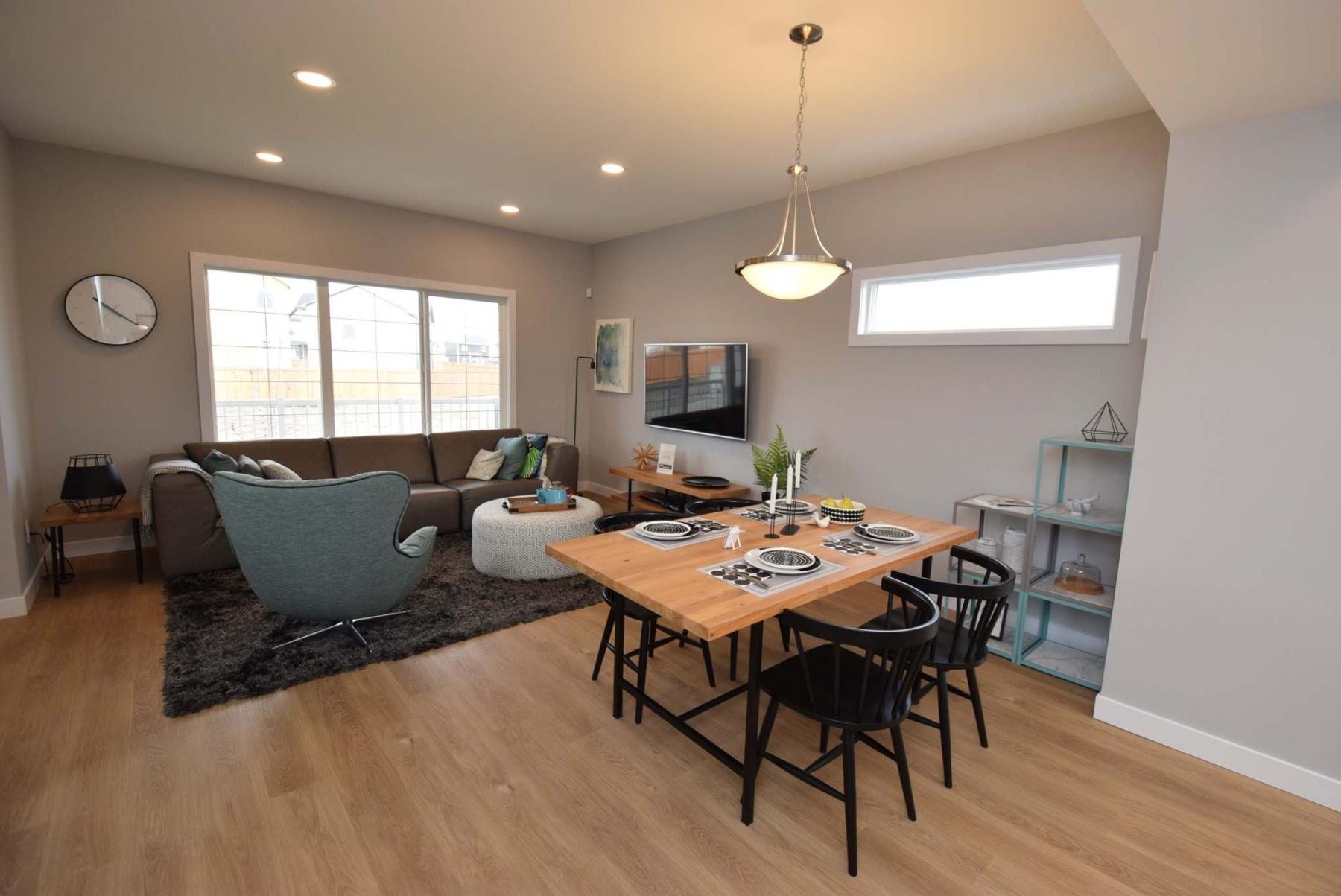 As much as young, growing families looking to upgrade from an apartment to a house would love to buy a big, luxurious new home, luxury isn't their immediate priority.
Instead, their priority — which is often dictated by a budget that tops out at around $400,000 — is value and livability.
The sales representative for Ventura Land Developments' 2021 Spring Parade of Homes show home at 2 Dominion Trail in La Salle, Blake Vasko of Sutton Group-Kilkenny Real Estate, says the Cormier A was designed specifically to meet those needs.
"This home is actually a freehold condominium. To get smaller, more affordable homes into La Salle, they divided larger 80-foot-plus single-family lots in half so they could put smaller, efficiently designed homes on 40- to 43-foot-wide lots," he explains. "The benefit is a more affordable home and lower taxes. You just pay $75 a month for road and lawn maintenance."
Turns out, the Cormier A is only a condominium in name.
"It's a 1,310-square-foot, two-storey home that comes with nine-foot painted ceilings, an open-concept floor plan, and an interior that nicely matches a country feel with modern finishes," Vasko says. "It's a very livable, value-packed home."
That livability comes from a well-ordered floor plan that doesn't waste one inch of usable space.
Case in point is the great room, which feels like it belongs in a home that's 1,700 square feet, not one that checks in at just over 1,300 in size.
Vasko says it's all about getting the proportions of each space just right.
"First off, the nine-foot ceiling creates a feeling of space," he notes. "The island in the kitchen is the perfect size, allowing for plenty of room to move around in the kitchen, while leaving plenty of space for the dining area in the centre; it can seat six to eight people. The family room is a cosy space that works well for family nights or entertaining."
Meanwhile, Ventura's design team didn't miss a design detail.
Large, well-placed windows, a big picture window on the family room's rear wall, an oversized transom window on the dining room's side wall and a large window over the double sink in the kitchen, combine to let in loads of natural light, along with a massive window over the upper level staircase.
At the same time, finishes are anything but basic.
"The show home comes with a silver package with what we call 'bling options,'" Vasko says. "Those options include quartz countertops and a tile backsplash. You also get gorgeous luxury vinyl plank flooring and four-inch baseboards. The kitchen offers a ton of beautiful white cabinets plus a pantry to the right of the fridge."
He adds the Cormier A's efficient layout doesn't end there.
"The back landing, which was placed off to the right of the kitchen, is a cool little area. It not only comes with a big double coat closet, but also with a powder room that contains a main floor laundry area. That's a great feature."
It comes as no surprise that the home's upper level is laid out as efficiently as its main level.
To maximize space, Ventura's design team eliminated hallway space, instead opting to place the main bath and three bedrooms around a compact, yet sufficiently spacious landing.
The two secondary bedrooms are at one end of the landing, with the primary suite neatly separated from them by the main bath. A linen closet was placed between the secondary bedrooms to add storage space and subtly separate the two good-sized rooms.
"I really like the design and placement of the primary suite," he says. "It's big, bright, has a huge walk-in closet with window, and is right next to the main bathroom."
Vasko says there's no doubt that The Cormier A's calling card is value.
"For $396,700, you not only get a well-appointed, livable home with a big basement that can be developed into a rec room, bedroom, bathroom and storage, but you also get a rear detached garage included in the price. You get all that in a safe, quiet community that's perfect for families, and that's just a short drive from the south and southwest areas of the city."
lewys@mymts.net
Builder: Ventura Developments Inc.
Address: 2 Dominion Trail, La Salle (Prairie Place)
Style: two-storey freehold condominium
Model: the Cormier A
Size: 1,310sq. ft.
Bedrooms: three
Bathrooms: 1.5
Price: $396,700 (Includes lot, upgrades, detached garage & GST)
Contact: Blake Vasko, Sutton Group-Kilkenny Real Estate, 204-294-6608