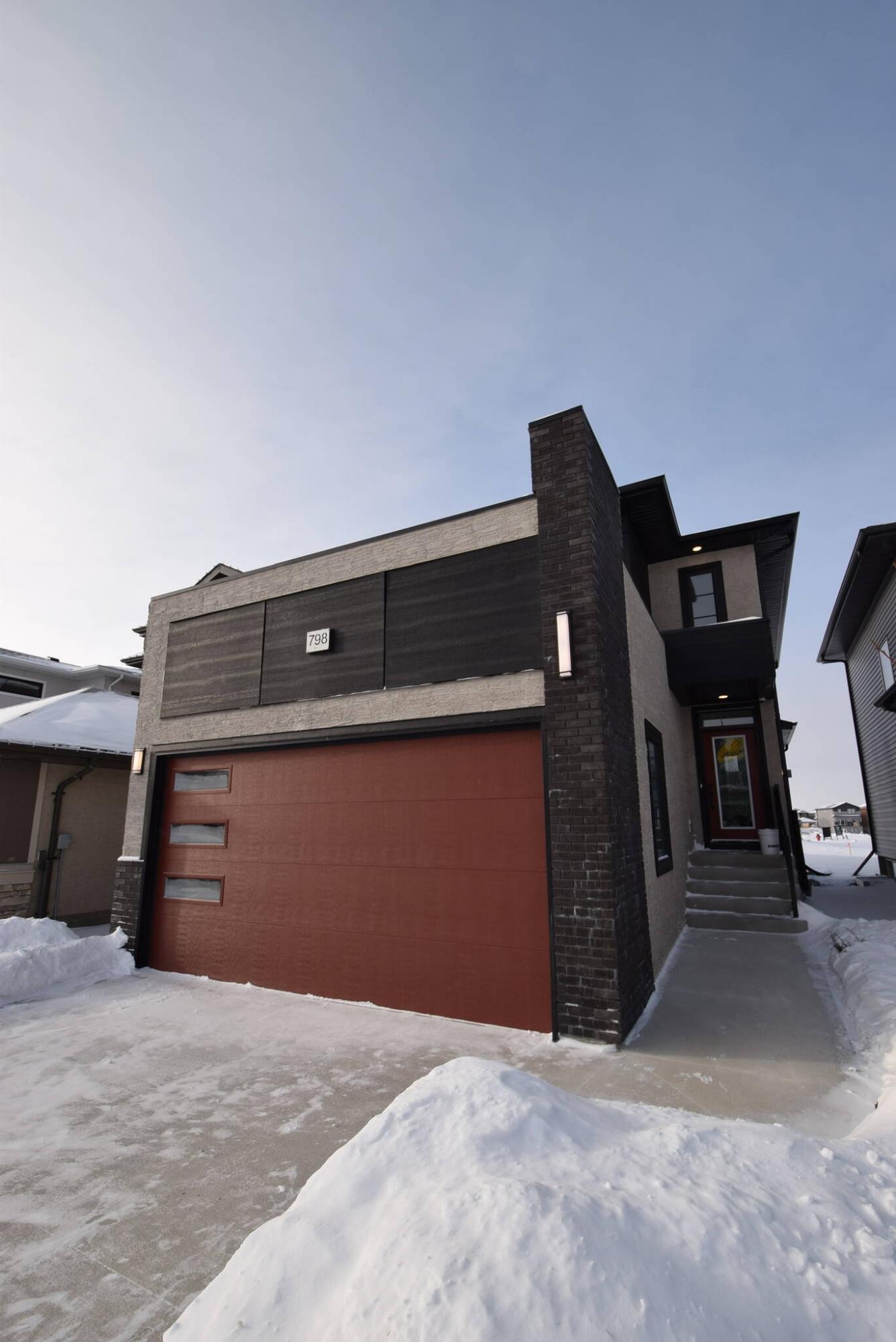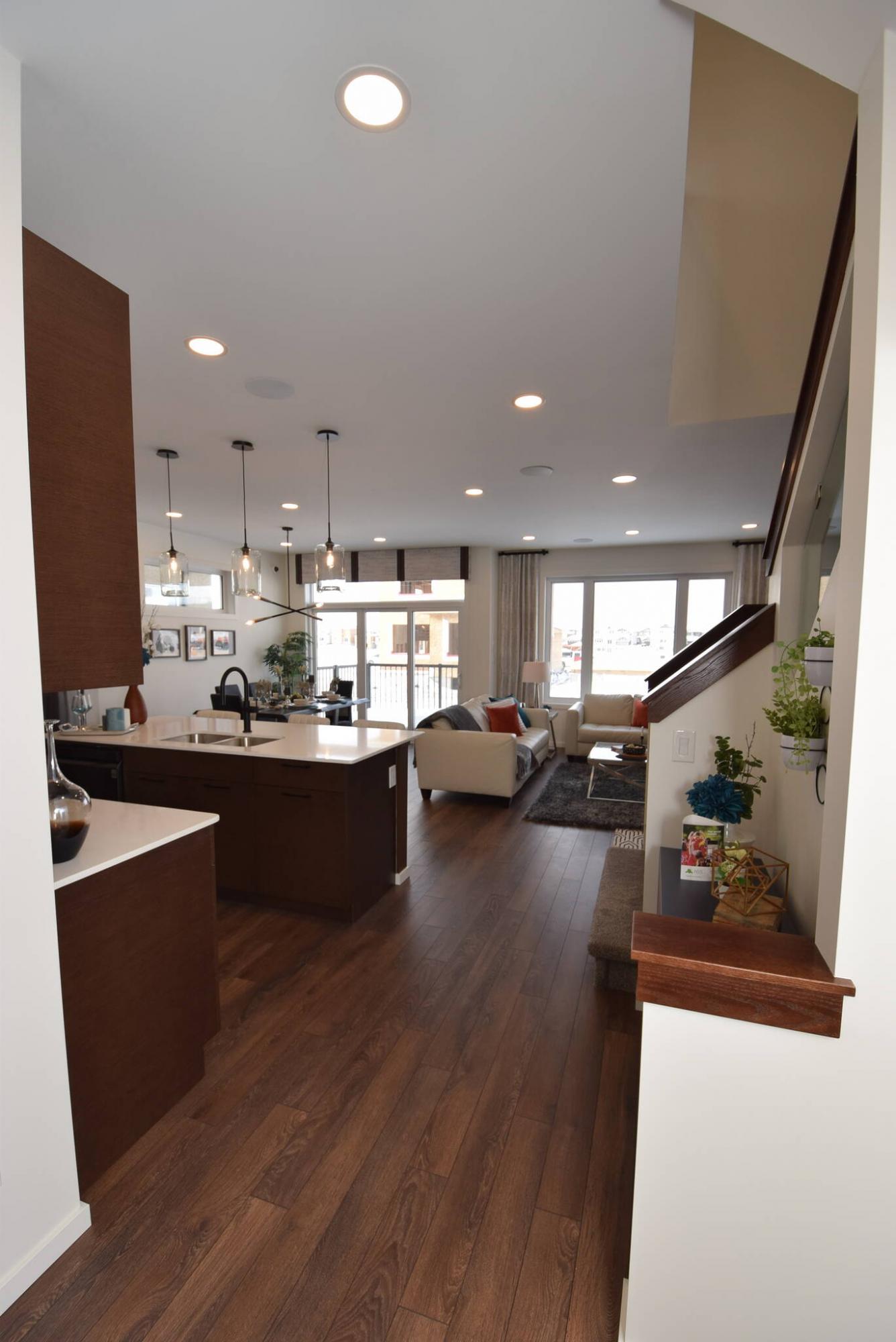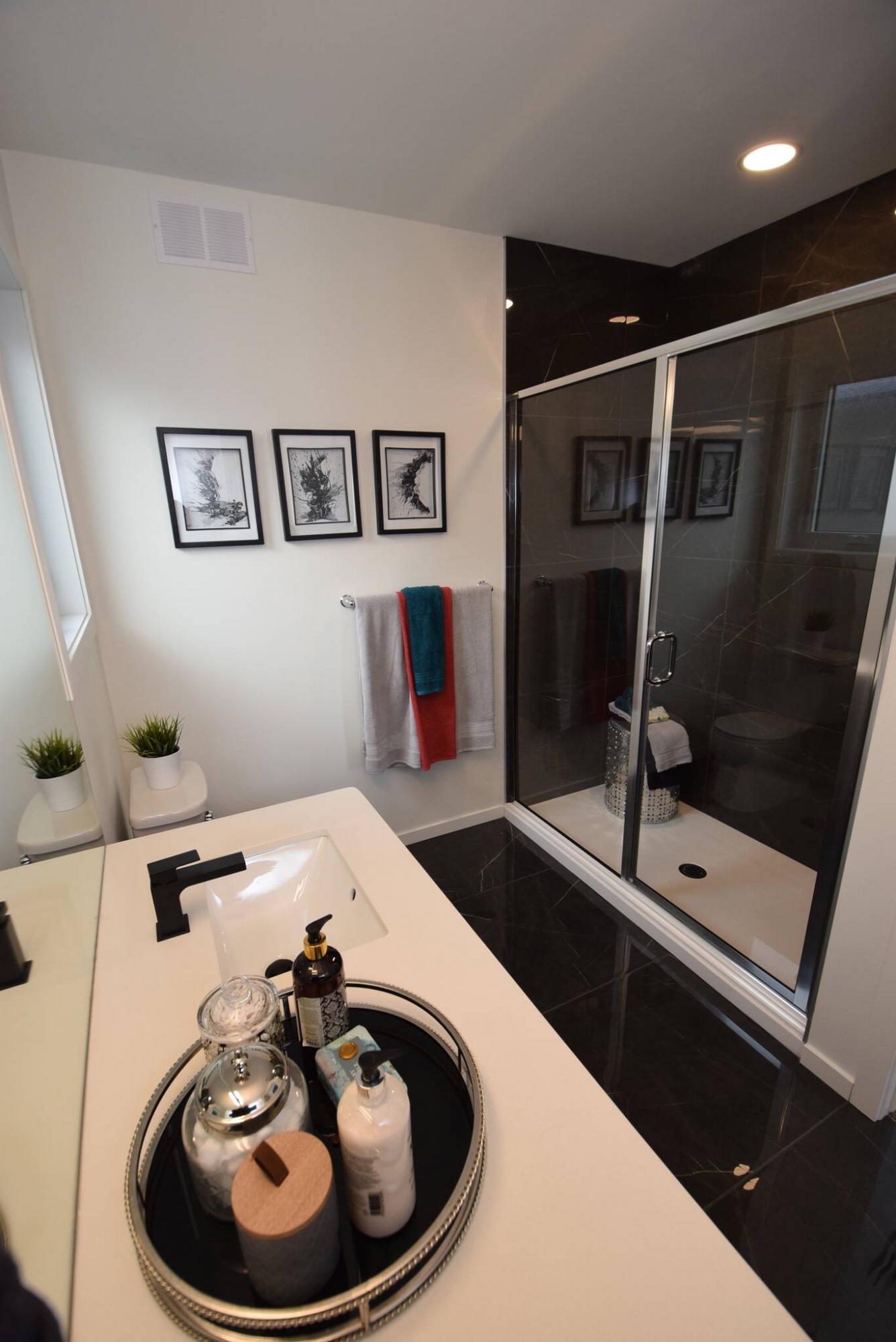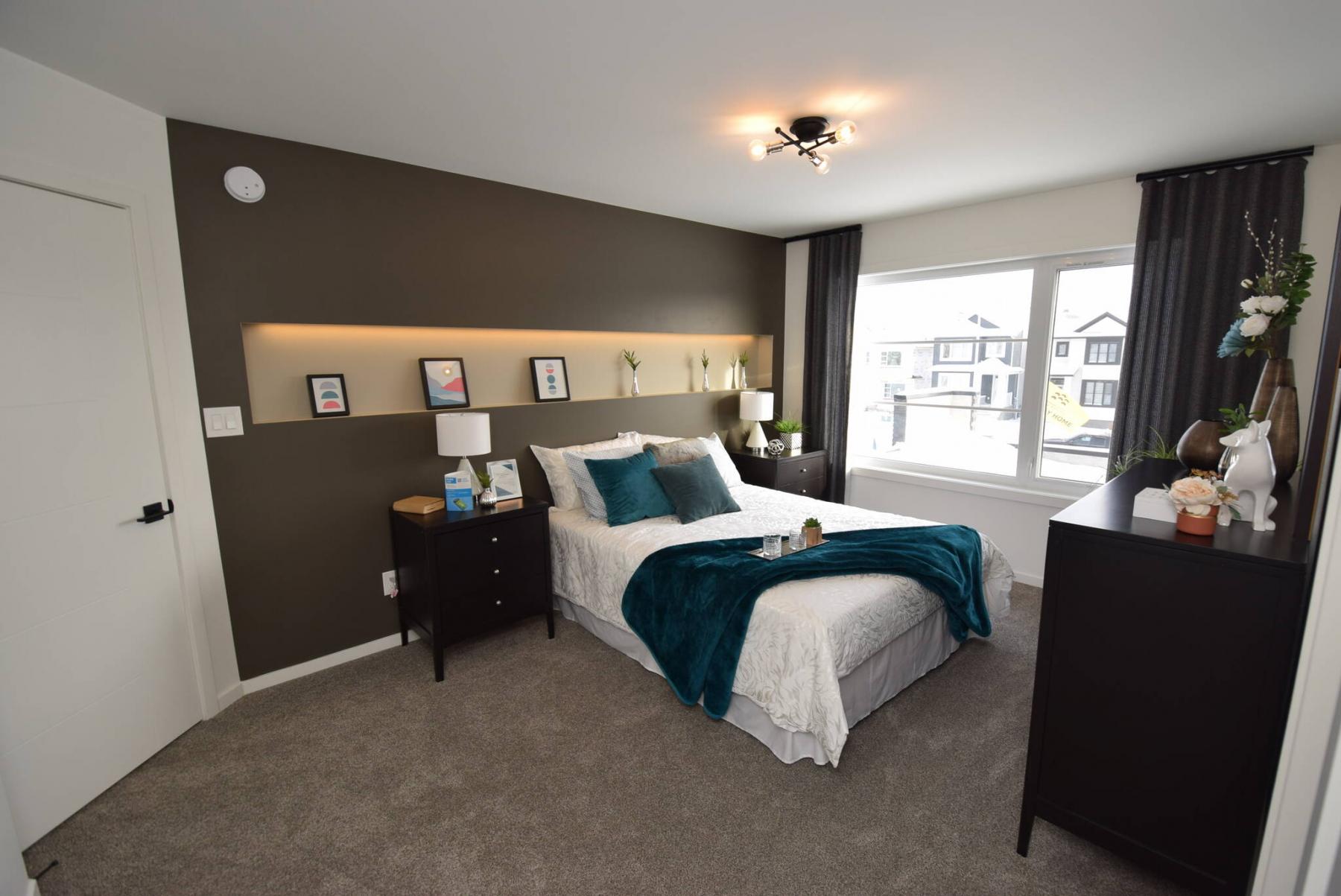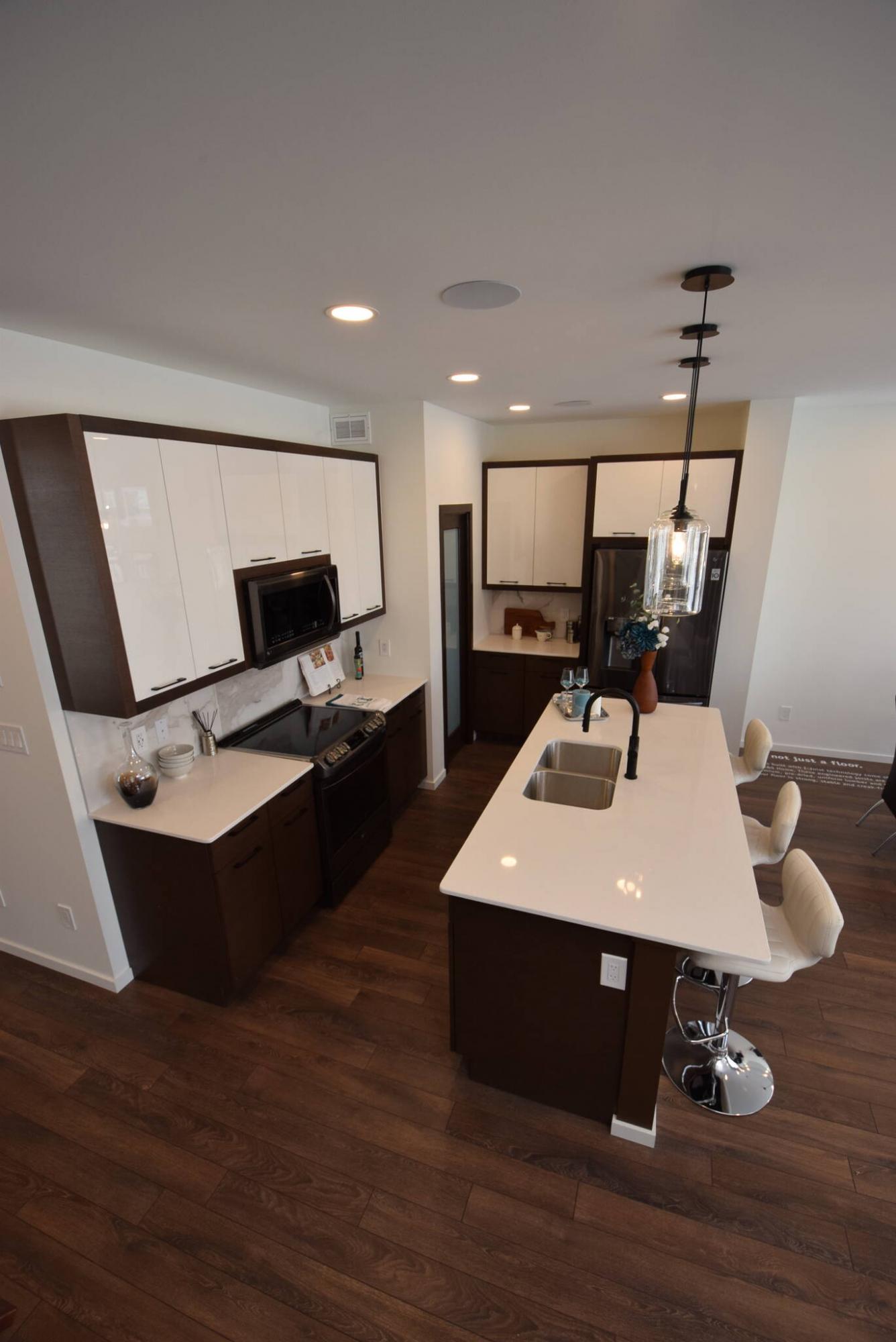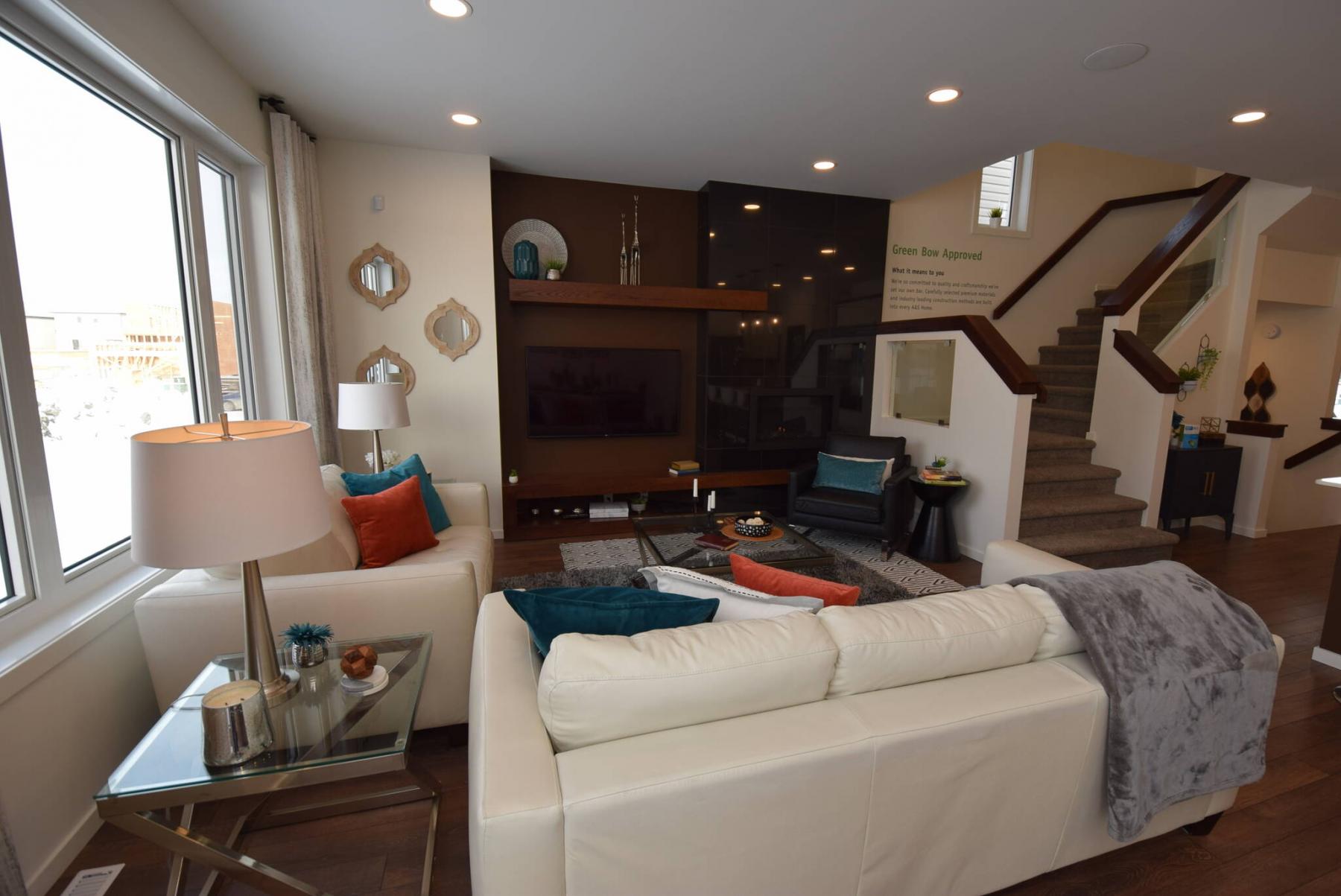 When a builder says they can build an exceptionally livable home on a 32-foot-wide lot, it's hard not to be (at least a little) skeptical about such a claim.
Yet, when you step inside the Crestmont II — A & S Homes' new show home at 798 De La Seigneurie Blvd. in Bonavista — that skepticism quickly turns to appreciative wonderment.
The first impression is a good one, as the 1,647-sq.-ft., two-storey design doesn't feel remotely narrow or cramped.
That feel is derived from the home's cleverly crafted layout, says the sales representative for the mid-sized marvel, Adam Virgilio of Royal LePage Prime Real Estate.
"It doesn't feel narrow because of the way it was designed," he says. "There's absolutely no wasted space. It features an open-concept design that distributes all the available space perfectly."
The Crestmont II's expertly engineered interior starts off with an intelligently designed foyer that deftly combines function and flair.
"People have really liked the placement of the front door — you can't see directly into the great room, which preserves privacy," notes Virgilio. "They also like the 18-foot ceiling and the wing to the left that holds a powder room, double closet and door to the attached double garage."
In turn, a four-foot-wide landing provides access to the Crestmont II's main living area.
Virgilio says a smartly designed area between the foyer and great room helps maintain the spacious feel that is established in the home's entrance.
"A & S's design team put in a side entrance, a popular optional feature that allows families to easily access an in-law suite downstairs. Instead of closing it off with a door, they left the entrance open and defined it with railing. It not only looks great, but it also opens things up."
The next stop is the main living area, which feels nothing like a bowling lane — a genuine concern in a home that checks in at under 1,700 sq. ft.
"The key to its spacious feel is that each space is well-placed and proportional," he says, adding that a nine-foot ceiling adds volume. "There's lots of space to work in the kitchen, the dining area is a good size, and there's plenty of room for a sofa, love seat and chair in the family room."
And while the area is functional, it's also sufficiently fashionable.
Two-tone cabinets and a gorgeous porcelain backsplash in the kitchen — which is centred around a seven-foot island — adds a subtle bit of flair, along with warm-toned laminate plank flooring and a simple yet smashing entertainment unit in the family room.
"Visitors to the home have just loved the glossy white cabinets with brown trim up high and oak flat-panel cabinets down low in the kitchen," Virgilio says. "The family room's entertainment unit has also been a hit with its gas fireplace surrounded by glossy black 24-inch tiles."
A wide staircase, with dark oak capping and tempered glass inserts, provides seamless access to the Crestmont II's efficiently designed upper level.
Somehow, A & S's design team managed to populate it with a laundry room, four-piece bath and three bedrooms without sacrificing function, space or style.
"Everyone who's come down after going through the second floor has said the same things — 'All the rooms are huge — how did you do that?'" he says. "Both secondary bedrooms are huge, there's plenty of space to sort laundry in the laundry room, and the primary bedroom is amazing."
And how. Not only is it spacious and secluded, but it's also very well-appointed.
"It was placed next to the stairs in its own spot to enhance privacy," explains Virgilio. "It comes with a big walk-in closet with window, and a deluxe ensuite with 24-inch marble tile floor, walk-in shower with identical tile surround and vanity with quartz countertop and dual sinks."
Virgilio says the Crestmont II is a masterful design.
"I think it shows that it's possible to build a very stylish, livable home on a narrower lot, provided a lot of thought and care is put into its design," he says. "A & S's design team did that, and the result is a home that was a bronze award winner in the 2021 Fall Parade of Homes."
lewys@mymts.net
Details
Builder: A & S Homes
Address: 798 De La Seigneurie Blvd., Bonavista
Style: two-storey
Model: the Crestmont II
Size: 1,647 sq. ft.
Bedrooms: three
Bathrooms: two-and-a-half
Price: from $565,000 (includes lot & GST)
Contact: Adam Virgilio or Mark Loewen, Royal LePage Prime Real Estate, 204-989-7900