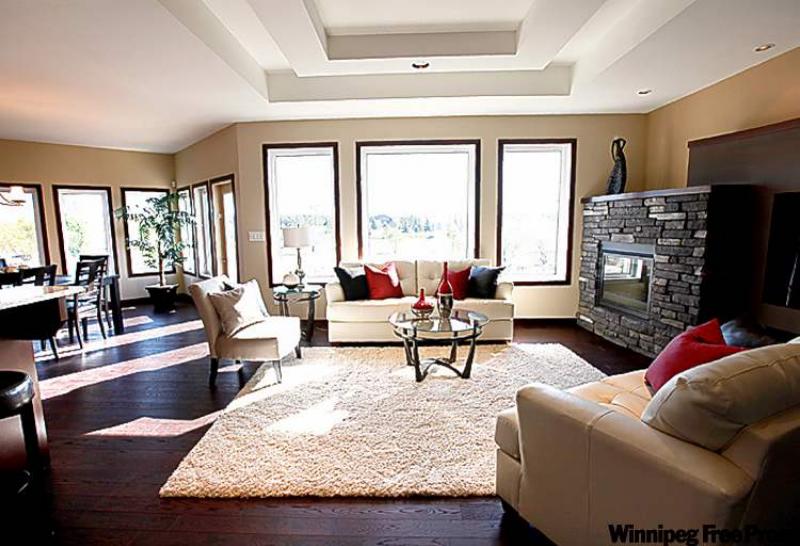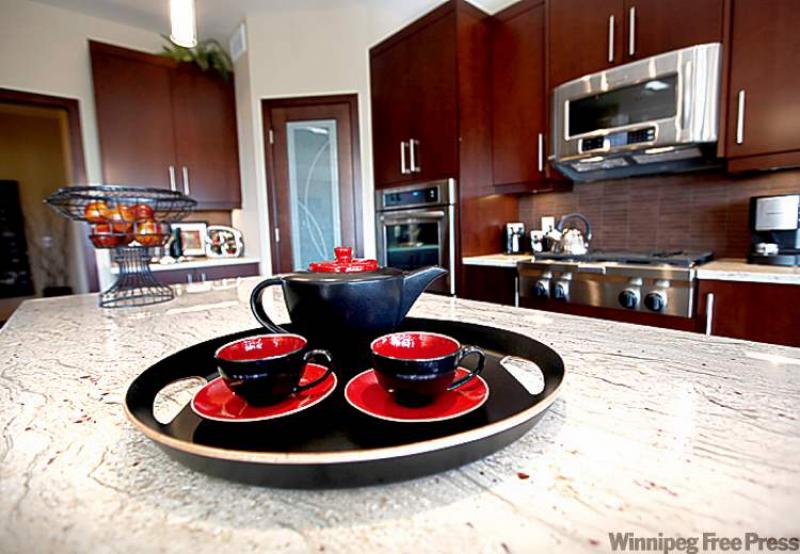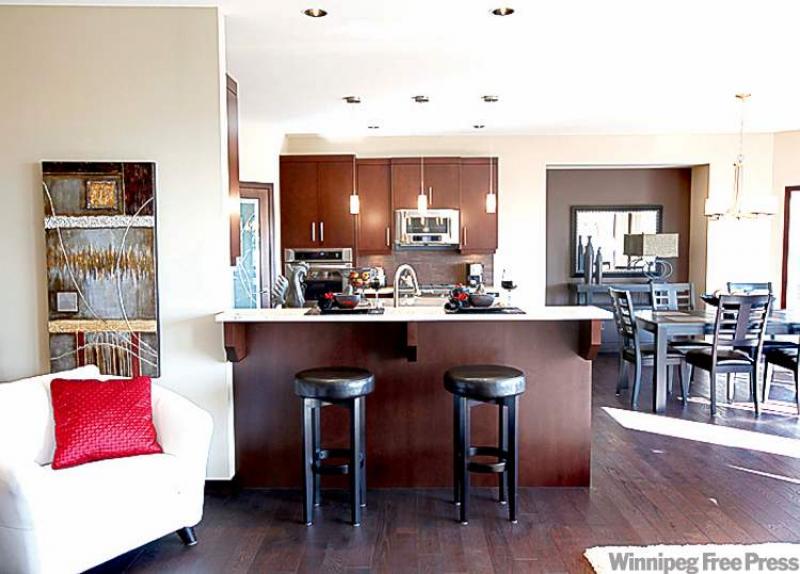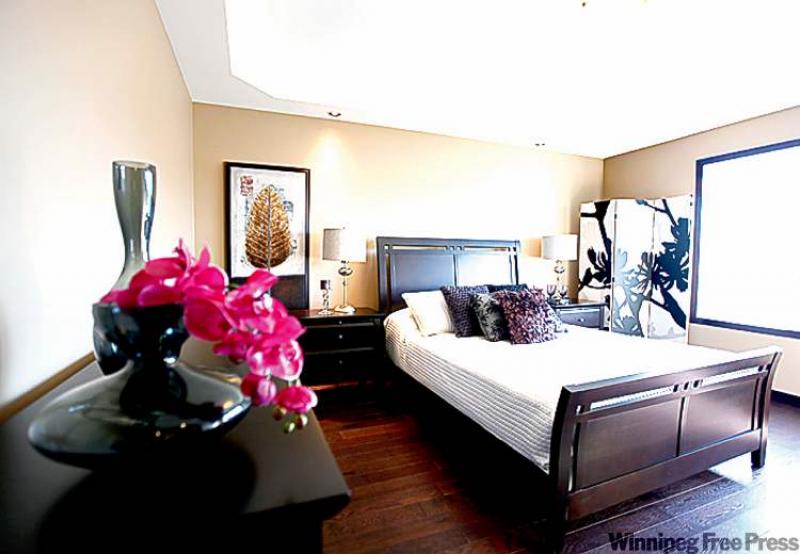 It only makes sense: when you have a good thing -- in this case, a well-received new home design -- you want to make it even better.
That's the case with The Monolith II, the successor to last year's wildly popular show home, The Monolith. And as good as the original was, a few subtle design tweaks have made the new version even better.
"We were fortunate in that we got a nice, wide lot to build on," said Paradigm Custom Homes' Jeff Baertsoen. "That allowed us to widen the home even more -- this version is actually about 68 feet wide. That extra width was huge. It enabled us to open up the great-room area even more."
Expanding the 1,997-sq.-ft. bungalow's main living area allowed for a sequential collection of eight huge windows spanning the home's rear wall, plus a door to a future backyard deck off the dinette area. The result is a panoramic view of the Kingswood Golf and Country Club's 12th hole out back.
"Every time we build a home, we take its orientation into consideration," Baertsoen explained. "In this case, it was obvious that we wanted to make the golf-course view the focal point. I think we captured the view pretty well.
"But as nice as it is -- we always like people to ooh and ah about things like that -- the design has to be practical. First and foremost, people have to live in the home."
No worries there. The expansive kitchen features not only a large island but a raised breakfast bar for two. A huge dining area was then placed at the end of the kitchen by a wall of windows, an angled, bright area that could easily hold a table for eight to 10. Thanks to wide aisles and all the space, flow throughout the area is exceptional.
"The area is great for entertaining. The island can serve as a preparation surface or place to put out goodies, and there's lots of room for people to spread out in the dining area and along the breakfast bar," Baertsoen said.
"To set the area off, we put in cayenne wine maple cabinets, gorgeous grey granite countertops with red highlights and three-quarter-inch Verywood red oak hardwoods."
The pre-finished hardwoods not only add texture and warmth to the area, but a high level of durability, he added.
"They serve two purposes -- they look great and they're user-friendly. If you have kids and pets, they'll stand up to all the wear and tear. That's an important consideration."
If it's Wow Factor you're looking for, the family room -- with its wall of windows, tray ceiling, cultured stone fireplace and warm hardwoods -- provides that in understated yet elegant style.
"Like the kitchen, it's under a nine-foot ceiling," Baertsoen said. "It's open, airy and you can't beat the view. It's nicely defined by the tray ceiling and is a super spot to visit with guests after a meal."
Meanwhile, the bedrooms -- three of them, including the master suite and two secondary bedrooms -- are distinct entities. The master is off by itself in its own little world toward the rear of the home, while the secondary bedrooms are in an enclosed wing with their own four-piece bathroom.
"I think it's important that the master suite be well-separated from the other bedrooms, so we put two good-sized bedrooms off by themselves in their own wing," Baertsoen said. "It's a nice private area.
"We gave it a touch of grandeur with a double entrance as well as a tray ceiling. We went with a five-foot tempered-glass shower in the ensuite -- there's no tub. To bring costs down, we put in a faux granite (white/black) countertop and high-end vinyl floor that looks just like ceramic tile. There's also a big, angled walk-in closet next to it. If you want to take a soak, there's a soaker tub in the four-piece bath."
While rich finishes provide a home with ambience, it's the floor plan that makes it liveable. The Monolith II's floor plan is chock-full of subtle, yet important features: a huge room off the kitchen that can serve as either a laundry/mudroom or cold storage area, as well as a wide foyer with closet niche and room for a chair to sit down to take your shoes off.
Additionally, the front landing/porch was finished in a textured, gritty brown/taupe covering that not only looks great, but is safe underfoot in winter.
"We try to think of everything when we design a home," Baertsoen said. "All the details have to come together to create a home that not only looks great, but that's extremely functional."
Add in a big, bright lower level, and you have a home that offers more than 3,000 sq. ft. of very functional style.
lewys@mts.net
THE SPECS
Builder: Paradigm Custom Homes
Model: The Monolith II
Style: Bungalow
Size: 1,997 sq. ft.
Bedrooms: 3
Bathrooms: 2
Address: 7 Tanglewood Drive, Kingswood South, La Salle
Lot Size: 100' x 170'
Lot Cost: $115,000
Price: $622,650 (includes GST & driveway)
Contact: Jeff Baertsoen, Paradigm Custom Homes @ 736-4686