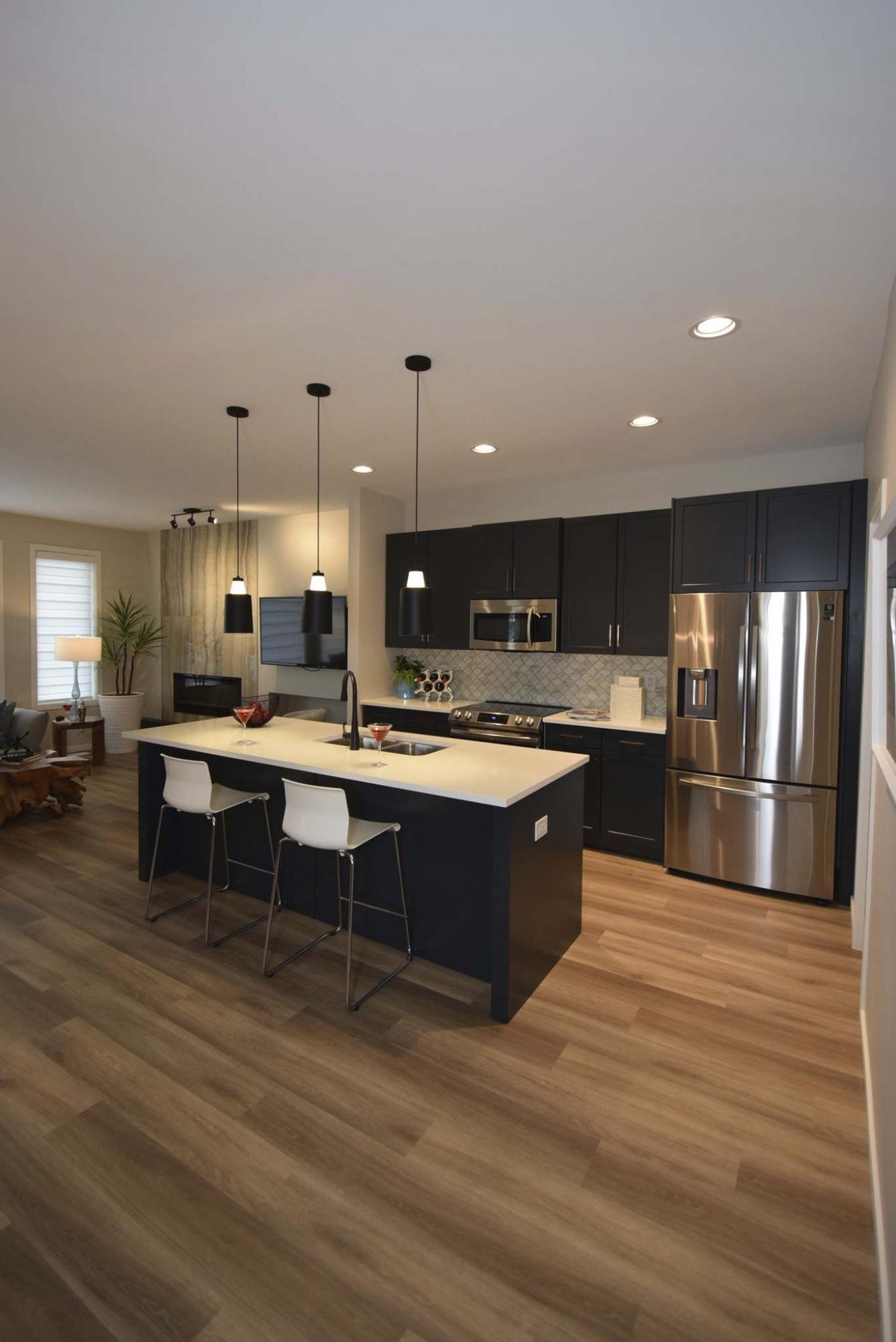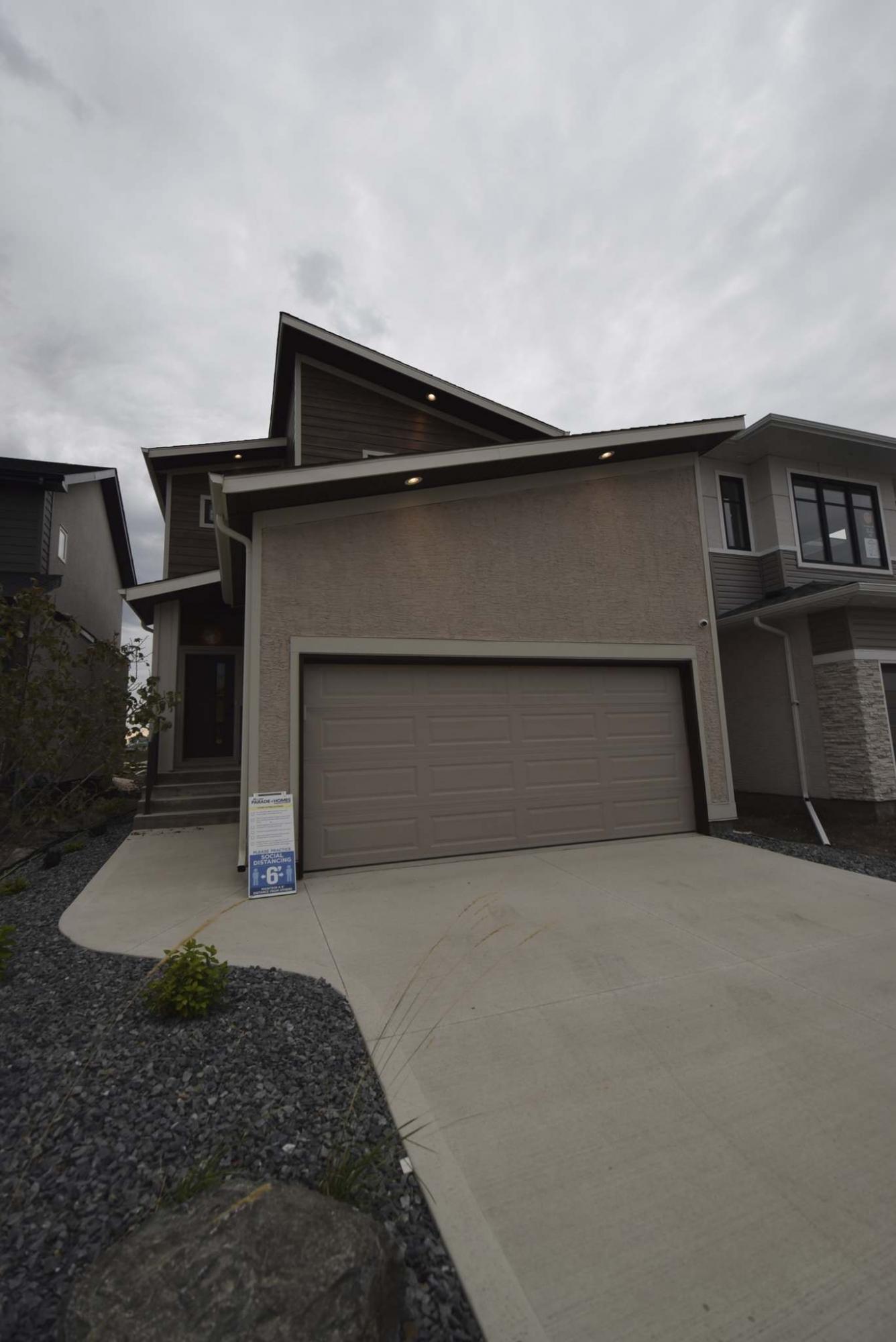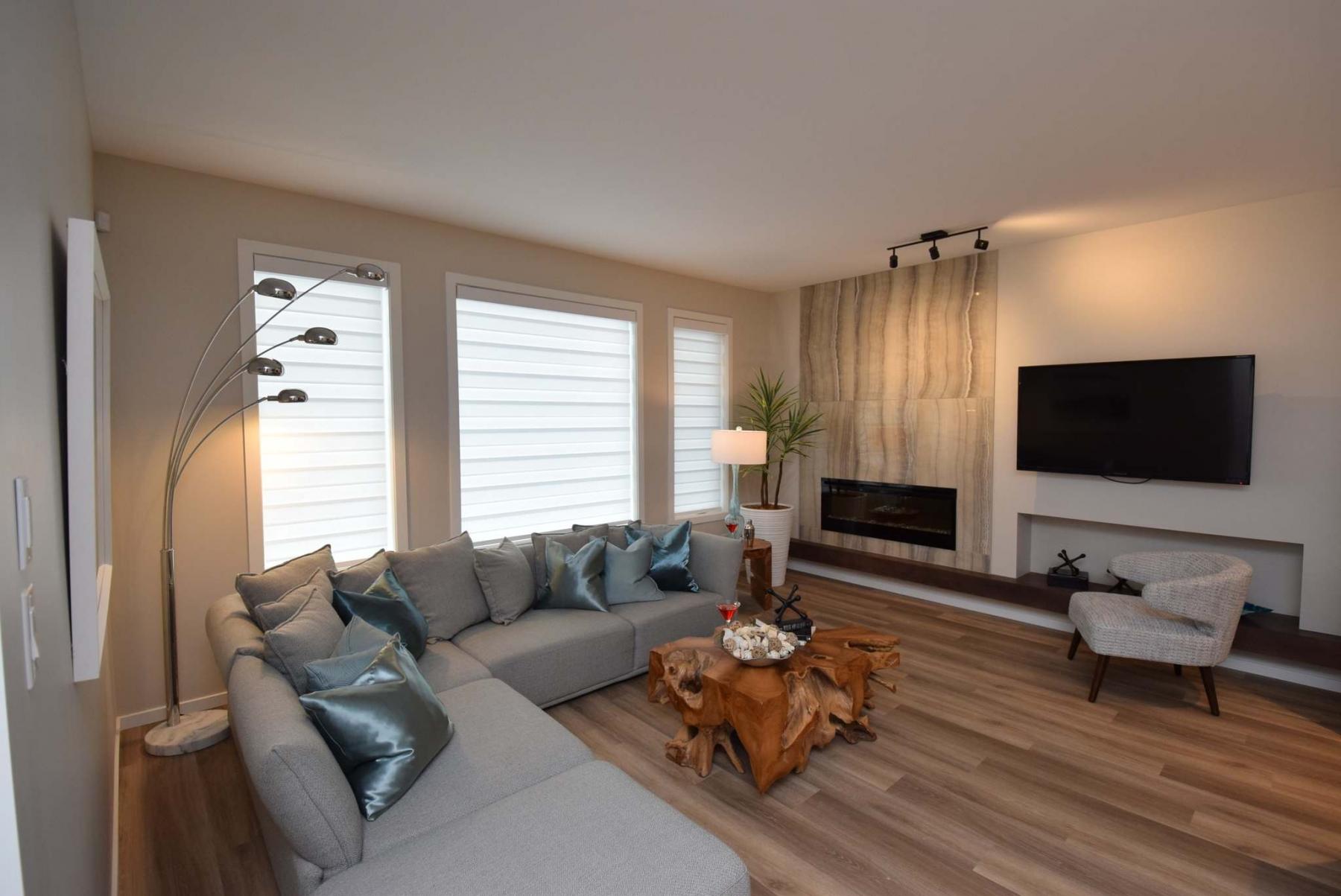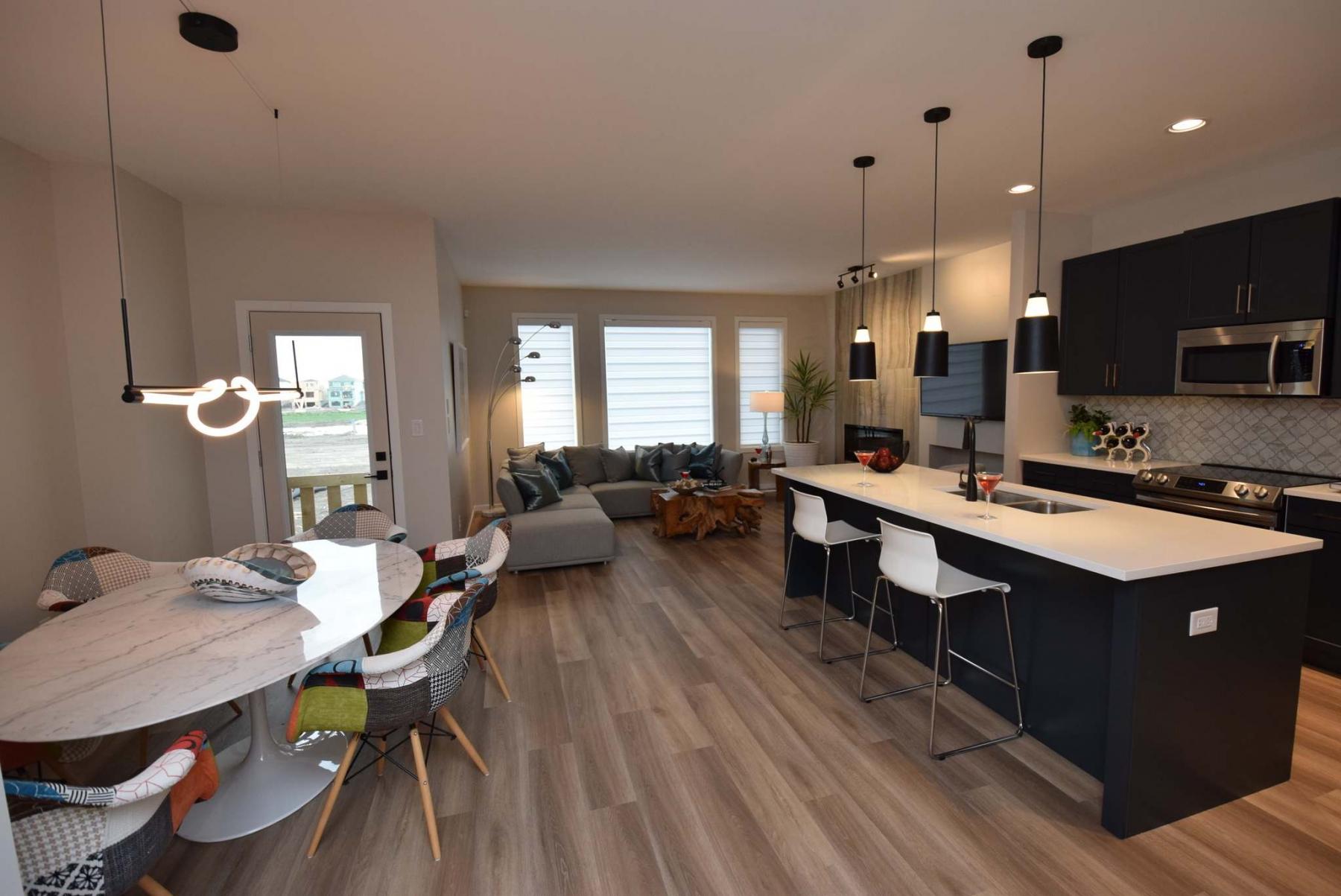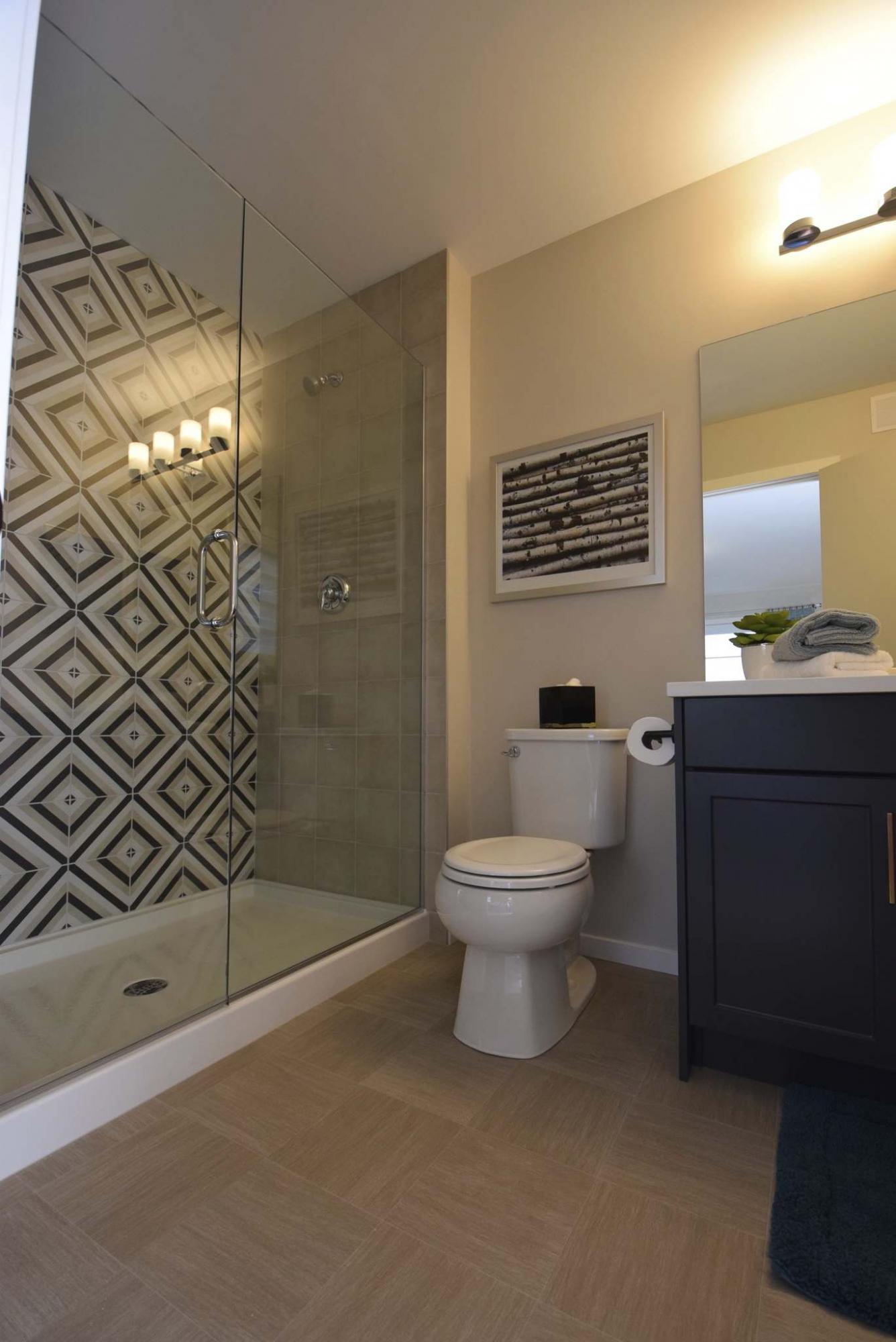 These days — with the pandemic still affecting our lives — families require a home loaded with flexibility.
That's exactly what Hilton Homes focused on with the design of the Evelyn II, a new show home at 812 De la Seigneurie Blvd. in Bonavista, says Spencer Curtis of Hilton Homes.
"The idea behind the design of the Evelyn II was to provide families with a plan that provided them with the flexibility required to meet their different needs," he says. "That flexibility starts right at the front of the home."
And while many builders put in a flex space off to the side of the foyer, the flex space in the Evelyn 2 is tucked away into a compact wing to the right of its roomy foyer, they usually pair it up with a two-piece bath. That isn't the case here, says Curtis.
"We put in a three-piece bath with a walk-in shower that's included as a standard feature in the home. That way, if you choose to use the flex space as an in-law suite, you don't have to expand the powder room to put in a shower. Of course, the space can also be used as an office, as it's perfectly positioned for a home-based business."
The next order of business was to create a great room that was as family friendly as possible. That entailed making its layout as efficient as humanly possible.
In that pursuit, a small but significant design trick was employed in the dining area.
Instead of having a straight wall to the left, Hilton's design team cleverly boxed it out to create an extra foot of depth.
"Our goal was for the great room not only to have lots of style, but to also feature a great use of space," Curtis says. "That extra foot of space on the side allows you to push the table in to open up room to move between the dining area and island. That matters for families on hectic weekday mornings."
Meanwhile, Hilton's design team found space for an eight-foot island in the kitchen across the way.
Even more impressive is the fact that there's ample space to move around the island on every side.
"Again, while style is important, function is always at the top of our mind when we design a home," he says. "While grey/blue Starless cabinets, quartz countertops and a beautiful fleur-de-lis style backsplash provide the style, a smart layout provides the function that families need."
Because the great room's layout is so efficient, the family room, which occupies its rear portion, is plenty big.
"It has three large windows on its rear wall to let in lots of natural light, as well as an upgraded entertainment unit featuring an electric fireplace with floor-to-ceiling tile surround and TV nook to its right," says Curtis. "The tiled fireplace and entertainment unit are optional, while the luxury vinyl plank flooring in the great room comes standard, as do the kitchen cabinets."
The flow and space exhibited on the main floor can also be found upstairs.
Access to the Evelyn II's second floor comes via a generous, four-foot-wide staircase bordered by one third walls with smart tempered glass cutouts.
Once again, the layout is exceptional. The primary hallway straight ahead holds two huge secondary bedrooms and a spacious four-piece bath, while a hallway to its right contains the primary bedroom and another key amenity.
"Having the main bath between the secondary bedrooms and primary bedroom provides natural separation, while a big laundry closet next to the bedroom adds separation and provides a generous space to do your laundry in," he says.
Mom and dad will love the fact that their bedroom is in a nice, private spot, and will also appreciate the space is big, bright and well-appointed. Not only is there a large walk-in closet to store wardrobe in, but there's also a richly finished three-piece ensuite, as well. "It's the little features that make the bedroom special — things like plush, upgraded carpeting, and the ensuite, with its custom shower with fun tile design and gorgeous vinyl tile floor," he says. "It's a functional, stylish space that finishes off the second floor very nicely."
Curtis says the Evelyn II is hitting the mark with families. "It's a very popular plan that comes loaded with standard features like the flex space and three-piece bath, LVP flooring and cabinets. The price starts at about $510,000 for a home loaded with standard features, and that provides great value and function for families in the market for a new home."
lewys@mymts.net
Builder: Hilton Homes
Address: 812 De la Seigneurie Blvd., Bonavista
Style: two-storey
Size: 1,759 sq. ft.
Model: Evelyn II
Bedrooms: three
Bathrooms: three
Price: $592,000 (includes lot & GST)
Contact: Kim Fyles, RE/MAX Executives Realty, 204-291-2220 or Soren Frederiksen, RE/MAX Executives Realty, 204-226-3571