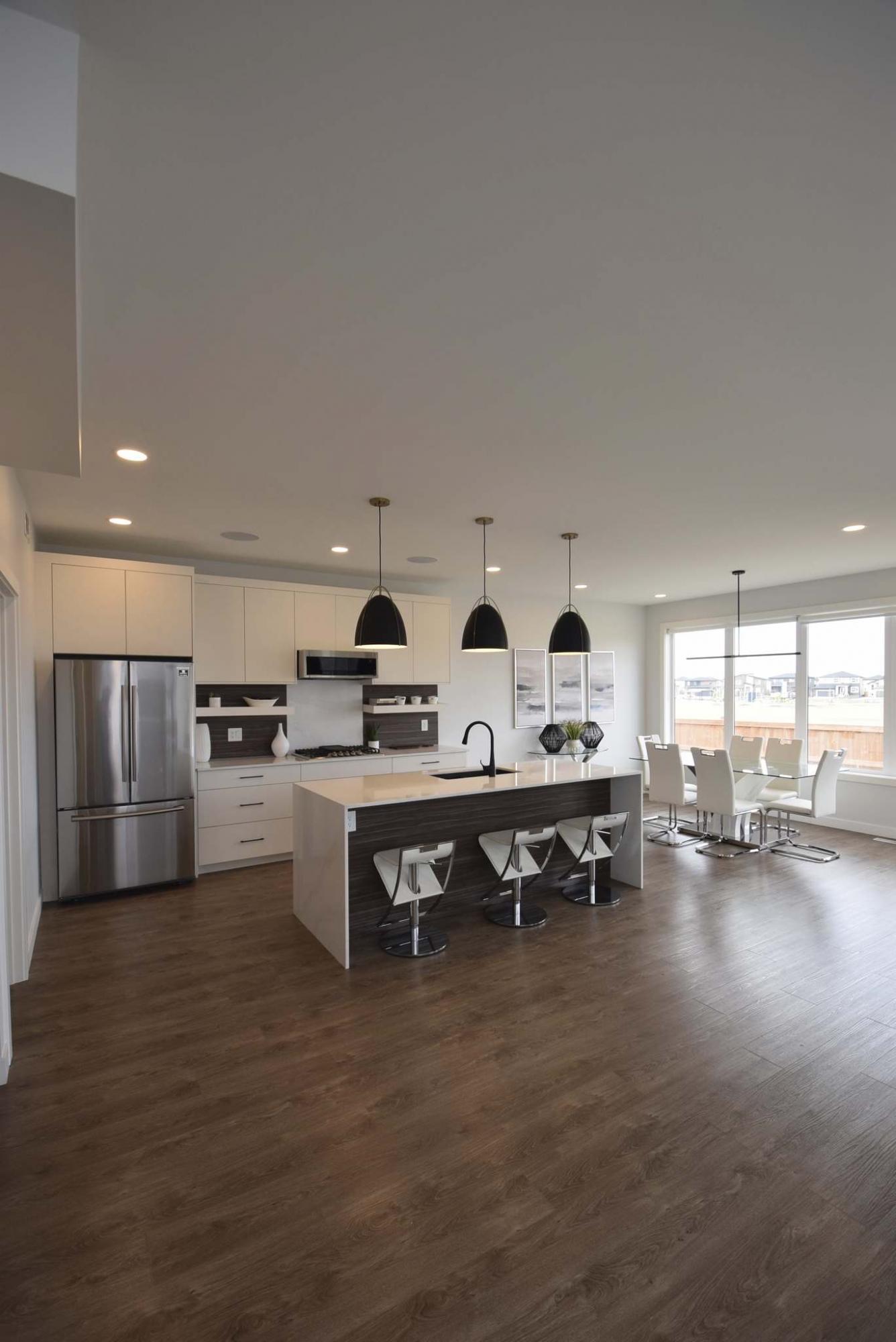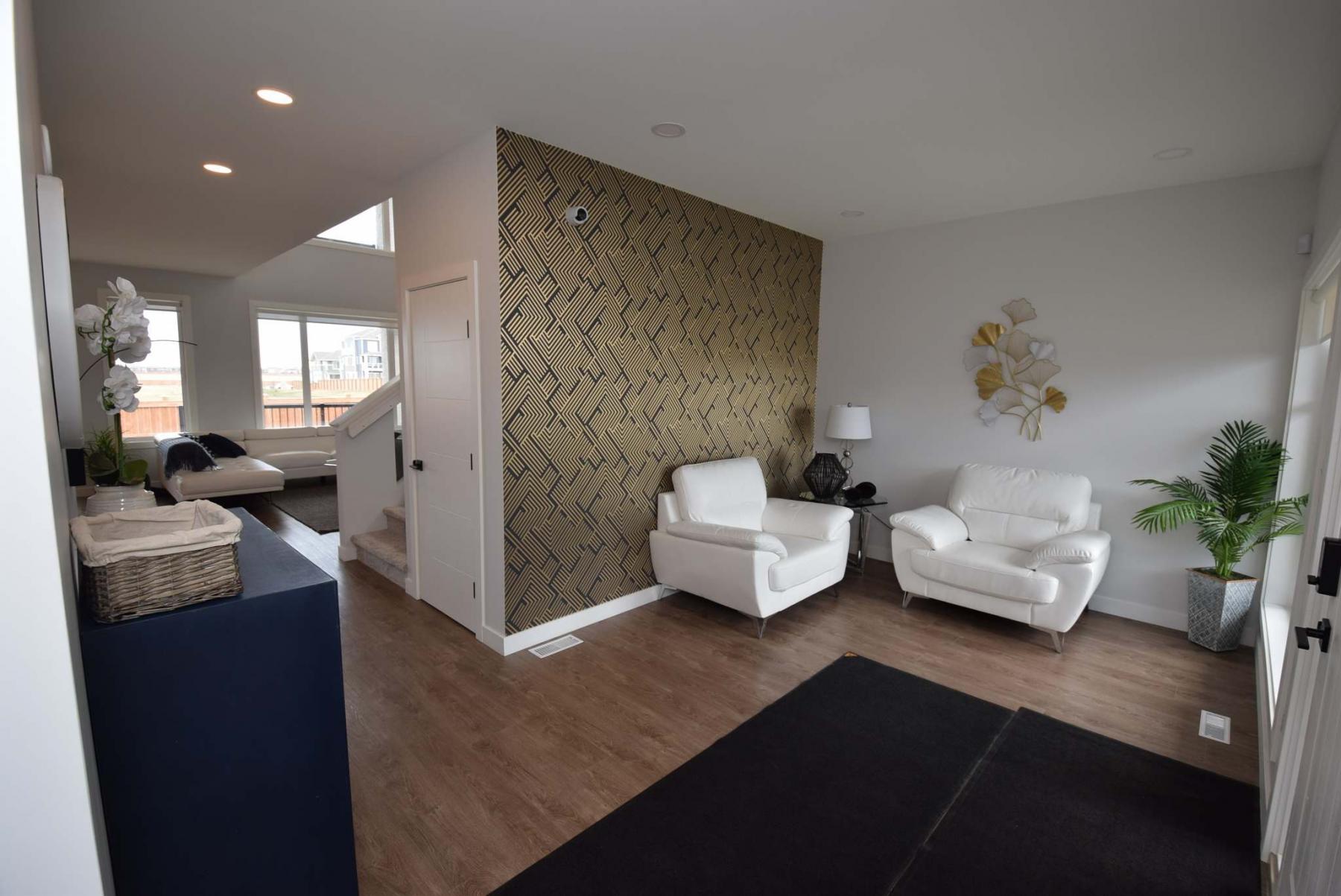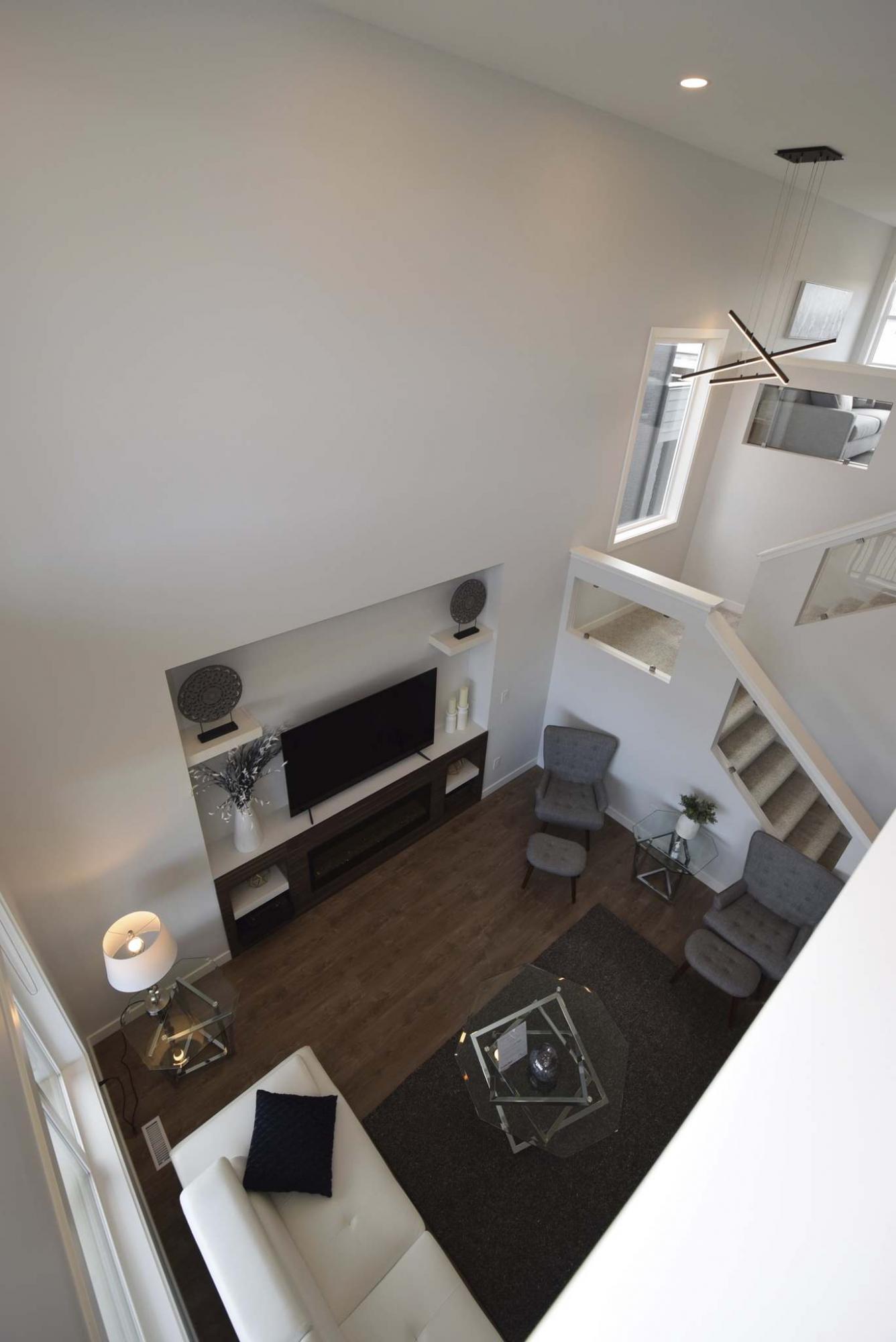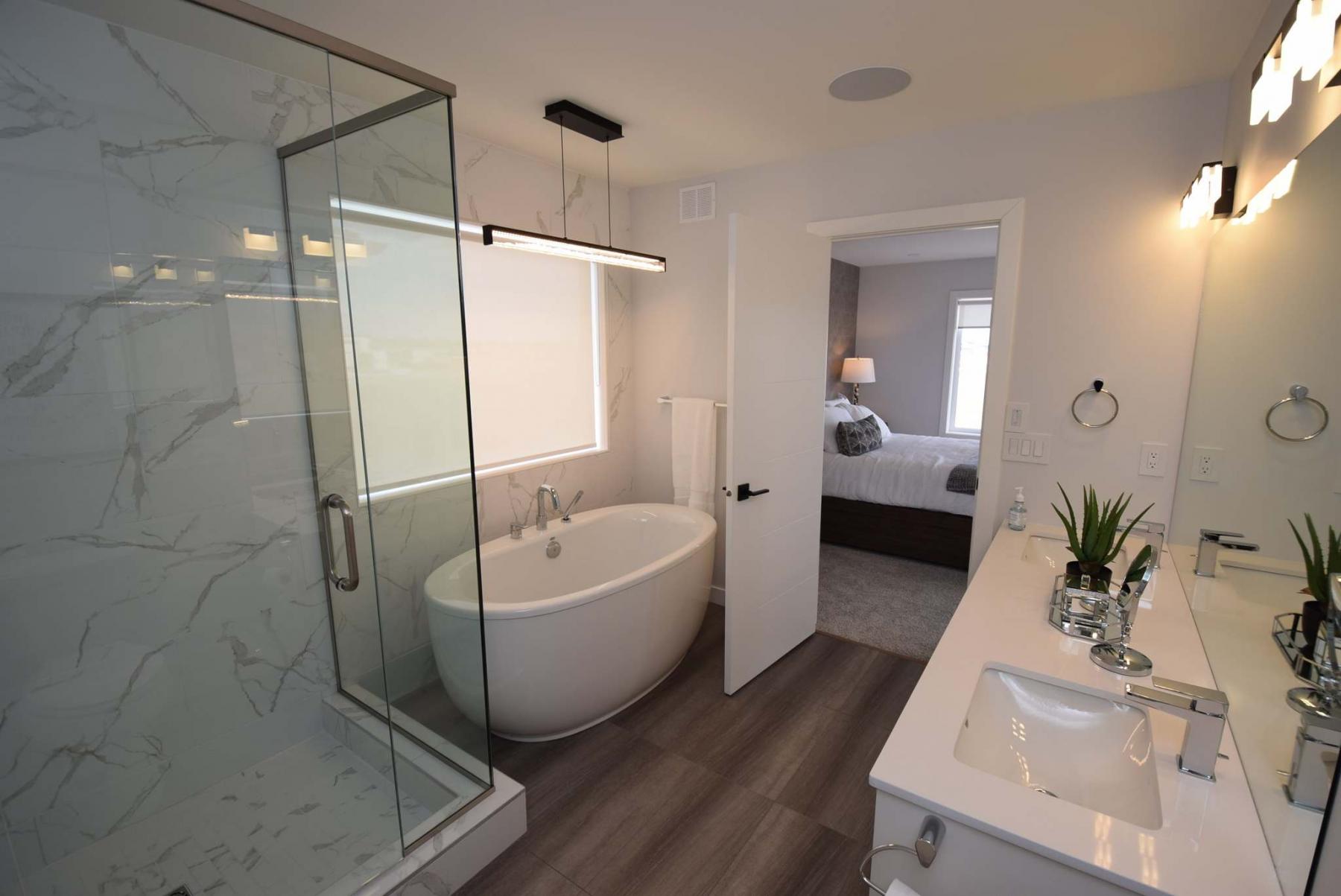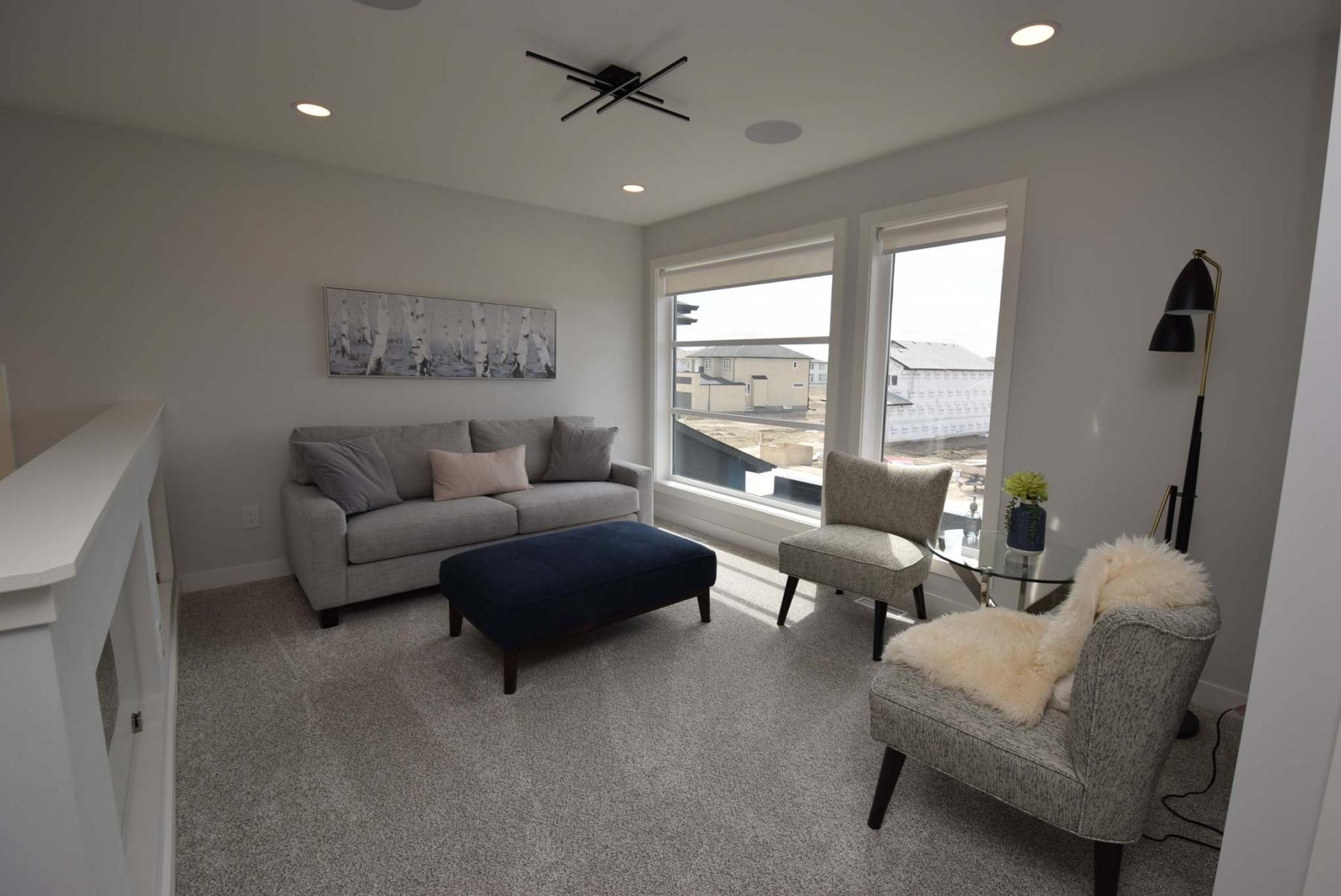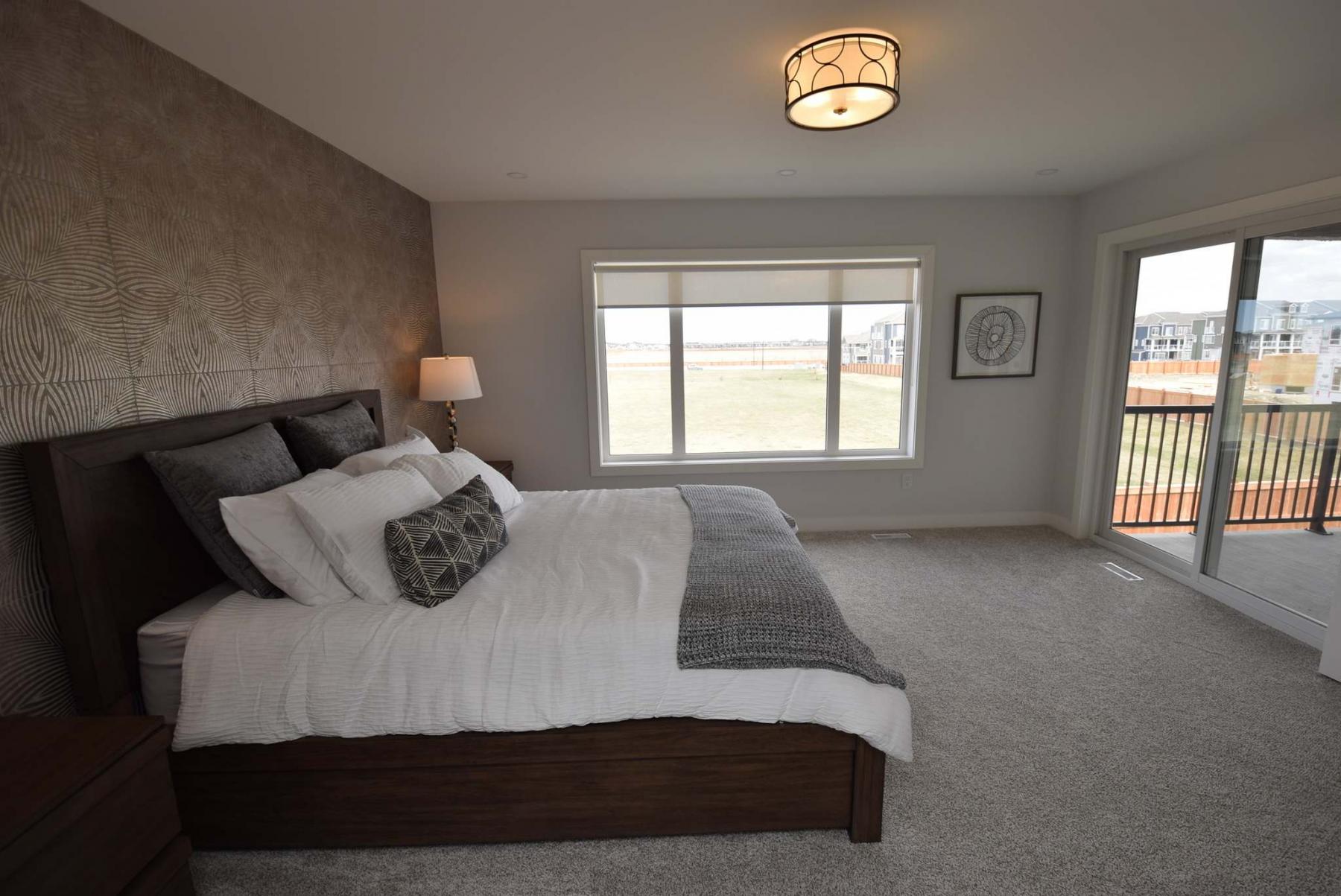 Few things in life are as stressful as buying a new home.
With that in mind, Discovery Homes came up with the Fairview B, a family-friendly, two-storey design that can be found at 31 Highpark Dr. in Prairie Pointe, says the sales representative for the 2,425 sq. ft. home, Scott Moore of RE/MAX One Group.
"The first thing we did was more or less include everything in the price of the home — there's really nothing to upgrade," he says. "Basically, the home has most of the finishes and design features a family needs. There's no need to haggle over upgrades, which makes the purchase process easier on everyone involved."
At the same time, Discovery also built plenty of versatility into the king-sized home, adds Moore.
"It starts with a generous foyer that offers a flex room to its right and a hallway to its left that contains a den and four-piece bath," he says. "Families could use the flex room as a sitting or computer area, while the den could easily be used as a bedroom. It's totally up to the family as to how they want to use the spaces."
Next, a doorway was placed discreetly between the foyer and great room.
"It contains a side entrance," says Moore. "Right now it isn't all that common, but it's going to be the standard in the next five years. It doesn't cost much extra to put in, and it provides a great access option to the home's lower level for either a rental suite, suite for family members, or older kids who want a private entrance to their room downstairs."
As might be expected for a home that checks in at over 2,400 sq. ft., the Fairview B's great room is expansive.
In particular, the kitchen/dining area makes an immediate impression due to its impressive depth and width — and a cool, function-filled space that was tucked away to the left of the kitchen.
"Discovery's design team took the liberty of putting in a spice kitchen. As it's turned out, it's an option that multi-generational families have really appreciated. If you don't want to use it as a spice kitchen, it could be configured to be used as a pantry. The wall could also be pushed in a bit to increase the size of the flex room on the other side."
Meanwhile, the adjacent kitchen/dining area radiates style and function.
The kitchen — which is anchored by a nine-foot-long island with eating nook that could seat three to four diners — is a modern marvel with its white cabinets, off-white quartz countertops, contrasting black pendant lights, built-in gas cooktop and stainless appliances.
Then, there's the dining area to the rear of the kitchen.
"It was boxed out to do two things — create a bit of separation between it and the kitchen, and to allow for a massive window behind it and a garden door on its right-hand wall," Moore says. "The window lets in tons of natural light, while the door takes you out to a big, covered backyard deck."
Next comes the great room's piece de resistance, a simple yet stunning family room.
"With its 18-foot ceiling and a wall of windows that goes from floor-to-ceiling, it's a really attractive, airy space. The entertainment fits perfectly with an electric ribbon fireplace set in dark paneling and big TV wall with floating shelving above, while the open staircase, with its glass panel inserts, looks amazing."
He adds that the area at the top of the staircase — a spacious loft with a glass-filled rear wall that allows more natural light to flood the Fairview B's upper level — is another design feature that families love.
"Of course, it could be turned into a fourth bedroom, but most people keep it as a loft. It adds that extra bit of function and separation that big families are looking for."
A luxurious yet logical layout then provides the privacy and style that family members — particularly tired parents — are looking for at the end of a long day.
"There's a hallway to the right of the loft that contains two huge kids' bedrooms and a big laundry room," he says. "A catwalk next to the stairs starts off with a four-piece bath, and then leads into the primary bedroom. The view down to the family room from the catwalk is incredible."
So too is the primary bedroom, which is situated in its own private paradise.
"It's got everything you could possibly want, your own private balcony, a big walk-in closet with tons of built-in storage and a gorgeous ensuite with Carrera tile floor, soaker tub, walk-in shower and white vanity with quartz countertops and dual sinks," Moore says. "It really is a true retreat."
Add in a bright, airy lower level that offers about 1,100 sq. ft. of space to develop into an in-law suite — or two bedrooms, a rec room and bathroom and you have an exceptionally versatile home that offers a big, active family more than 3,500 sq. ft. of livable space.
"Discovery's design team tried to think of everything when they designed this home," he says. "Pretty much everything comes standard, its design is super-flexible for a family, and it offers all kinds of style. This home has everything a big family needs, and more."
lewys@mymts.net
Details
Builder: Discovery Homes
Address: 31 Highpark Dr., Prairie Pointe
Style: two-storey
Model: the Fairview B
Size: 2,425 sq. ft.
Bedrooms: three plus main flex room & second floor loft
Bathrooms: three
Price: $689,000 (includes lot, upgrades and GST)
Contact: Scott Moore, RE/MAX One Group, 204-995-7355