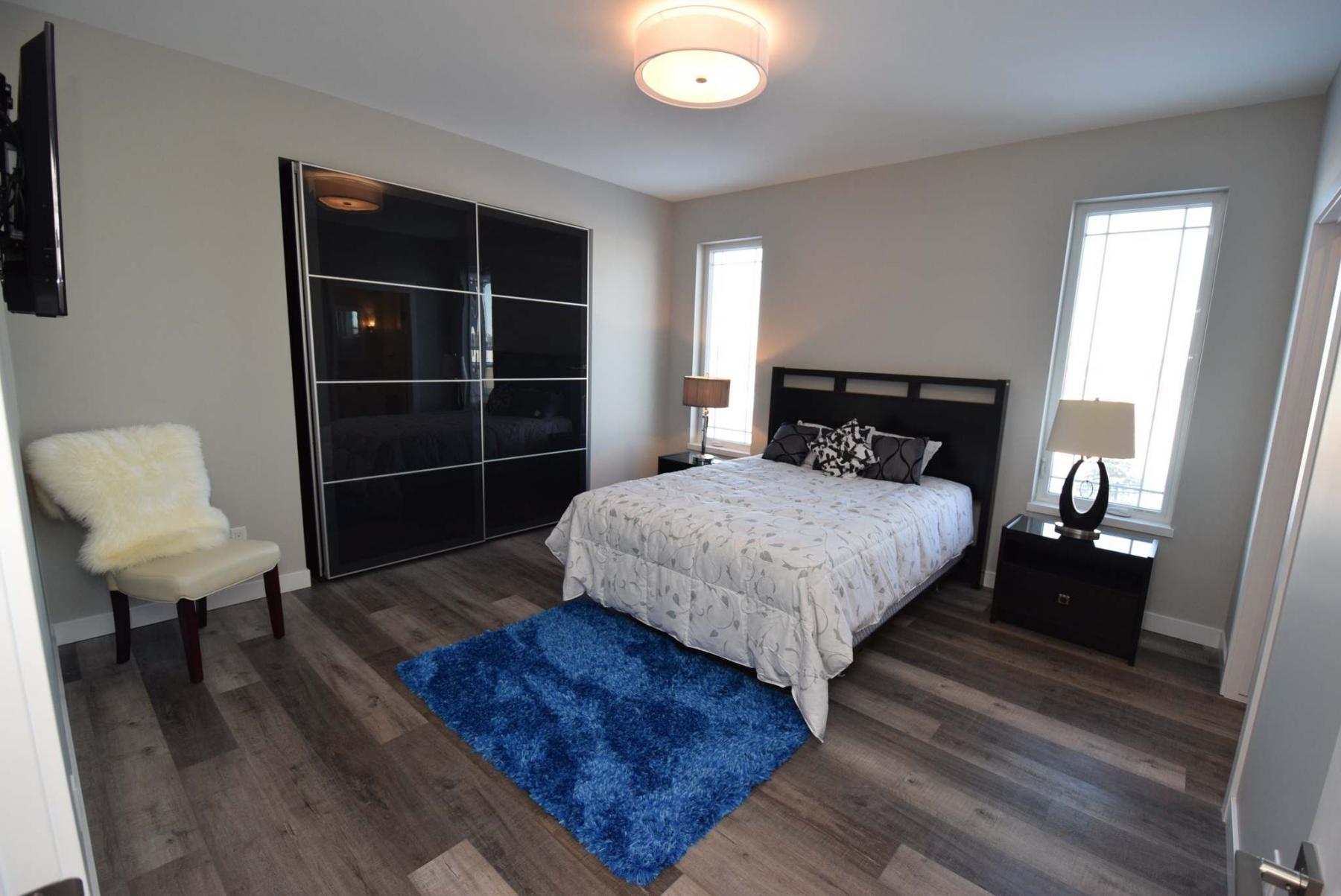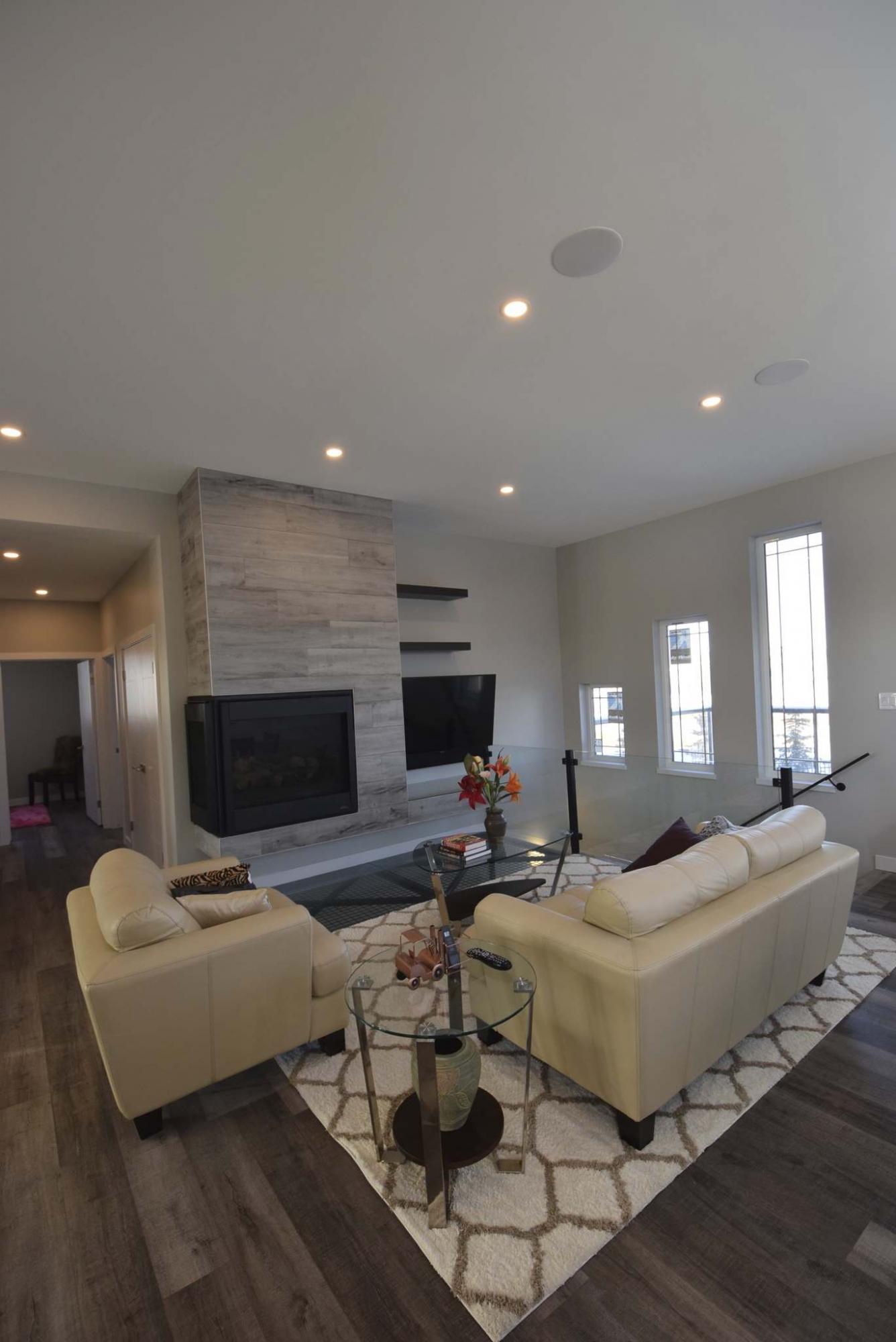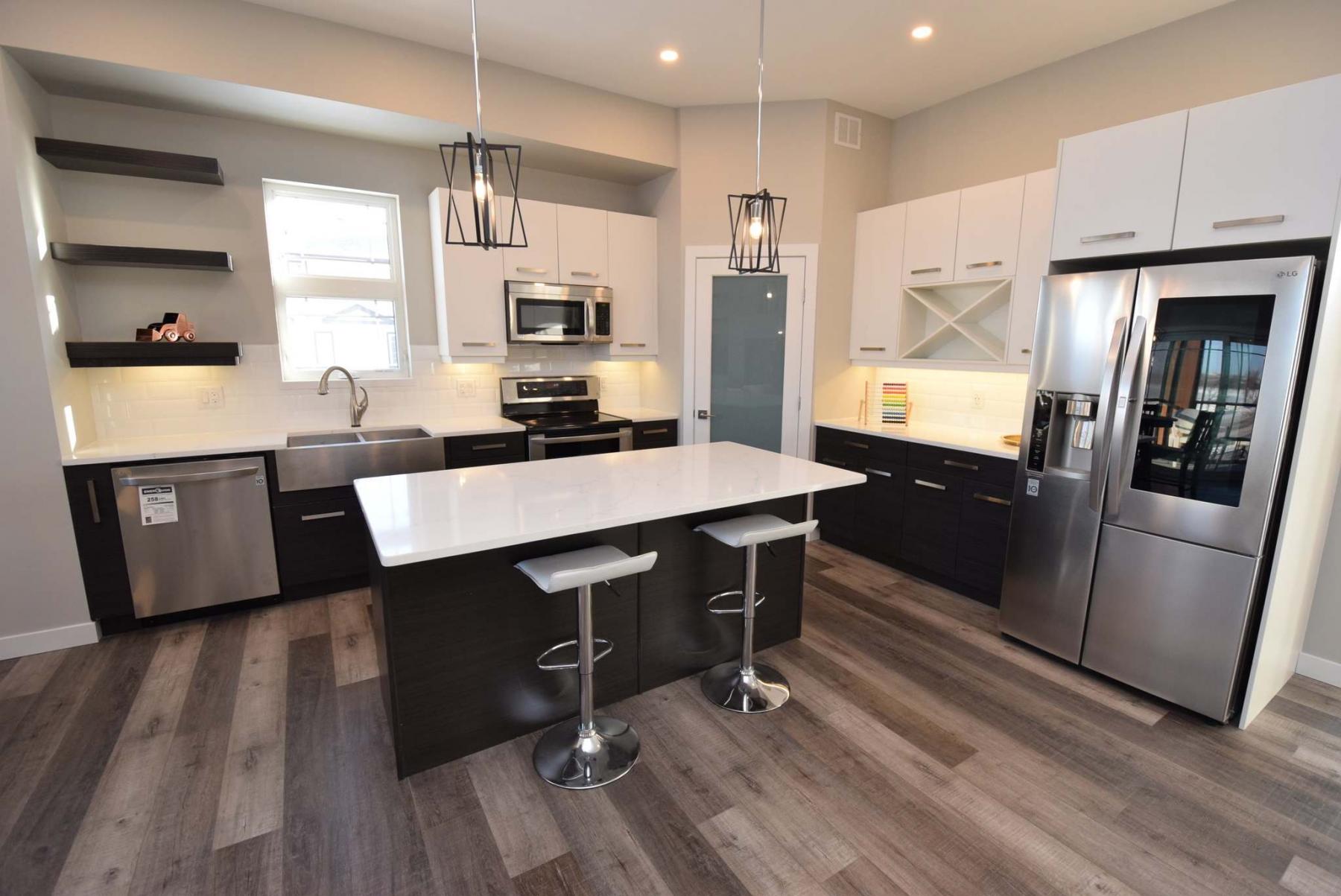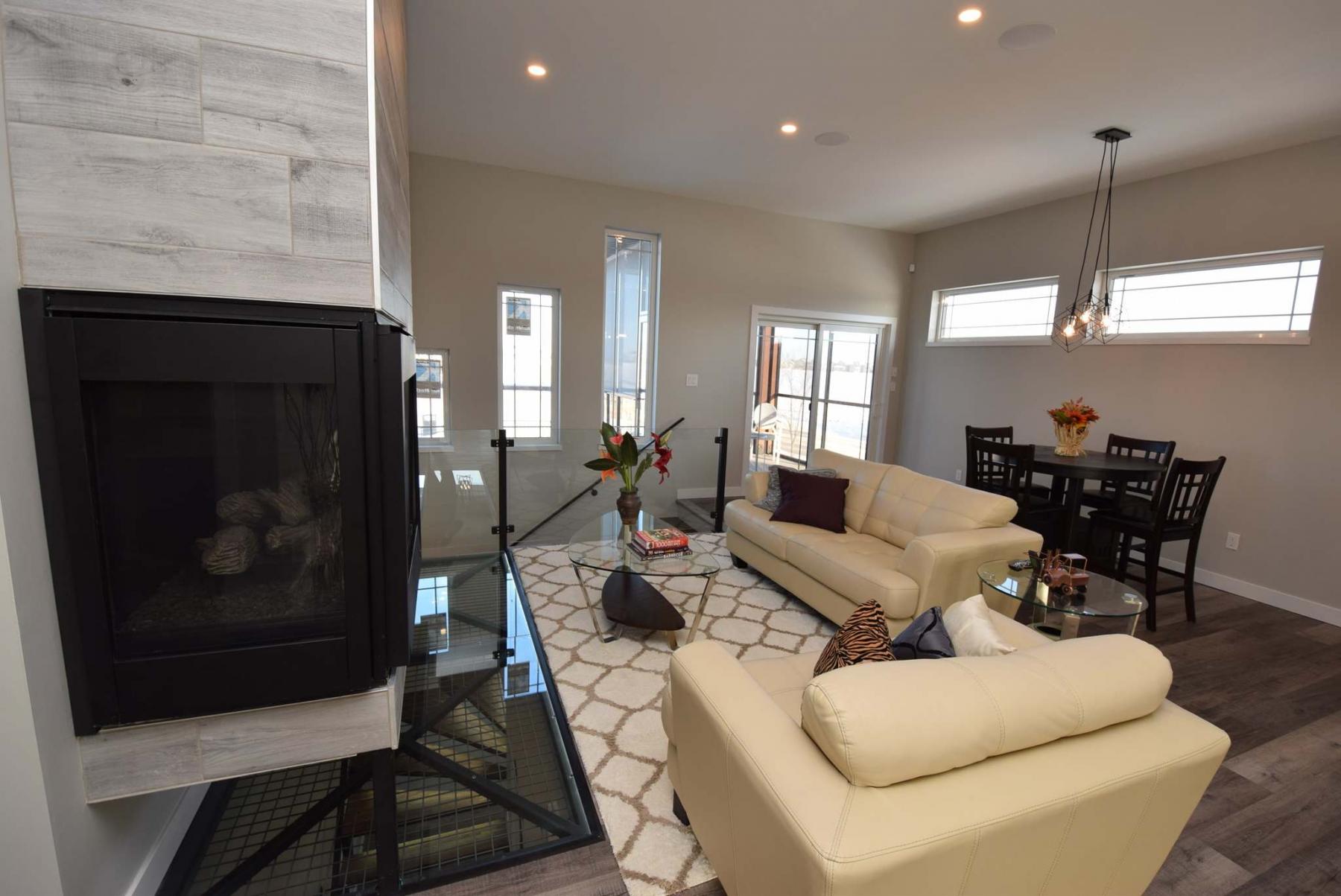 In an effort to distinguish themselves from their competitors, builders spend long hours trying to conjure up distinctive yet practical designs that properly balance style and function.
That's no simple task.
Make a home too stylish, and you stand to lose function. Make it too functional, and it can be livable, but bland.
Either way, you stand to lose prospective buyers. Consequently, the painstaking style/function manoeuvre must be performed with care.
George Kwan of Fortune Homes says he and his son Mark worked hard to balance style and function in their show home at 246 Lake Bend Rd. in Bridgwater Lakes.
"The idea was to come up with a design that was elegant and modern yet very livable," he says of the 1,522 sq. ft. raised bungalow, which comes with a walk-out lower level. "While it's packed with a lot of amazing features, it's also a very practical design."
Kwan says the home's eye-catching yet efficient design starts the moment you step inside.
"It starts off with a foyer that was set four steps down from the main living area. A 10-foot door by a German manufacturer, Kohltech, and a 14-foot ceiling create a sense of volume, while a flex space to its right can be used as a formal dining room, den or home office."
Take four steps up, and you find yourself in an exceptionally wide-open great room.
"Because this is where people are going to be spending most of their time, we wanted to make the great room as practical and inviting as possible. While each space is defined, there's lots of room to move around. And even though the area is big and bright, it still has a warm feel.
In this instance, the balance between brightness and warmth is near-perfect.
Loads of natural light pours through well-placed windows surrounding the great room — and from the oversized front door, which is surrounded by glass. All that light is then tempered beautifully by textured laminate plank flooring featuring light, medium and medium-dark shades of brown.
Hand-picked finishes in the kitchen and great room then add subtle style to the great room's inherent function.
A clever combination of white and dark cabinets in the island kitchen blends beautifully with the warm flooring, while a floating two-sided fireplace with taupe wood siding-style tile surround deftly pairs modern and rustic design themes.
Another pair of modern design features cap off the family room, says Kwan.
"Not only is it separated from the lower level stairs by tempered glass inserts that allow light to flow from the back to the front of the home, but we also put a reinforced 12 millimetre glass panel in the floor space next to the entertainment unit to allow light to flow downstairs. It provides a unique look, yet it's very functional."
The same could be said for the bedroom wing. With its five-foot-wide entrance, it's an ultra-navigable area.
Thanks to its great width, it's a snap to access each of its four spaces: a spacious four-piece bath with soaker tub to the left, double-door laundry closet to the right — and the two bedrooms at the end of the hallway.
As might be expected, both spaces mirror the great room in their size, brightness and warmth.
The master suite was designed to offer a perfect combination of panache and practicality, says Kwan.
"Instead of putting in a walk-in closet, we put in stylish, modern his and hers wardrobes with smoked glass poly panels, motion-activated lighting and built-in organizers. The ensuite is wired for sound, and comes with a walk-in tiled shower with rain shower head and white vanity with marble countertop and blue-grey Ronbow sink."
The meticulously designed home is then completed by the walk-out lower level — a spacious area with structural wood floor that offers about 1,200 sq. ft. of livable space.
"It comes with a huge rec room with patio access, separate wing with two bedrooms and a full bath — and a big storage room with barn door," he says. "For $824,900, you get a home with a fully-finished walk-out basement plus great technology that includes an alarm, security cameras and Nest thermostat. This is the most affordable and value-packed home on the street."
lewys@mymts.net
Builder: Fortune Homes
Address: 246 Lake Bend Rd., Bridgwater Lakes
Style: bungalow with walk-out lower level
Size: 1,522 sq. ft.
Bedrooms: four plus flex space
Bathrooms: three
Price: $824,900 (includes lot & GST)
Contact: Joel Solite, Royal LePage Prime Real Estate, 204-880-8789