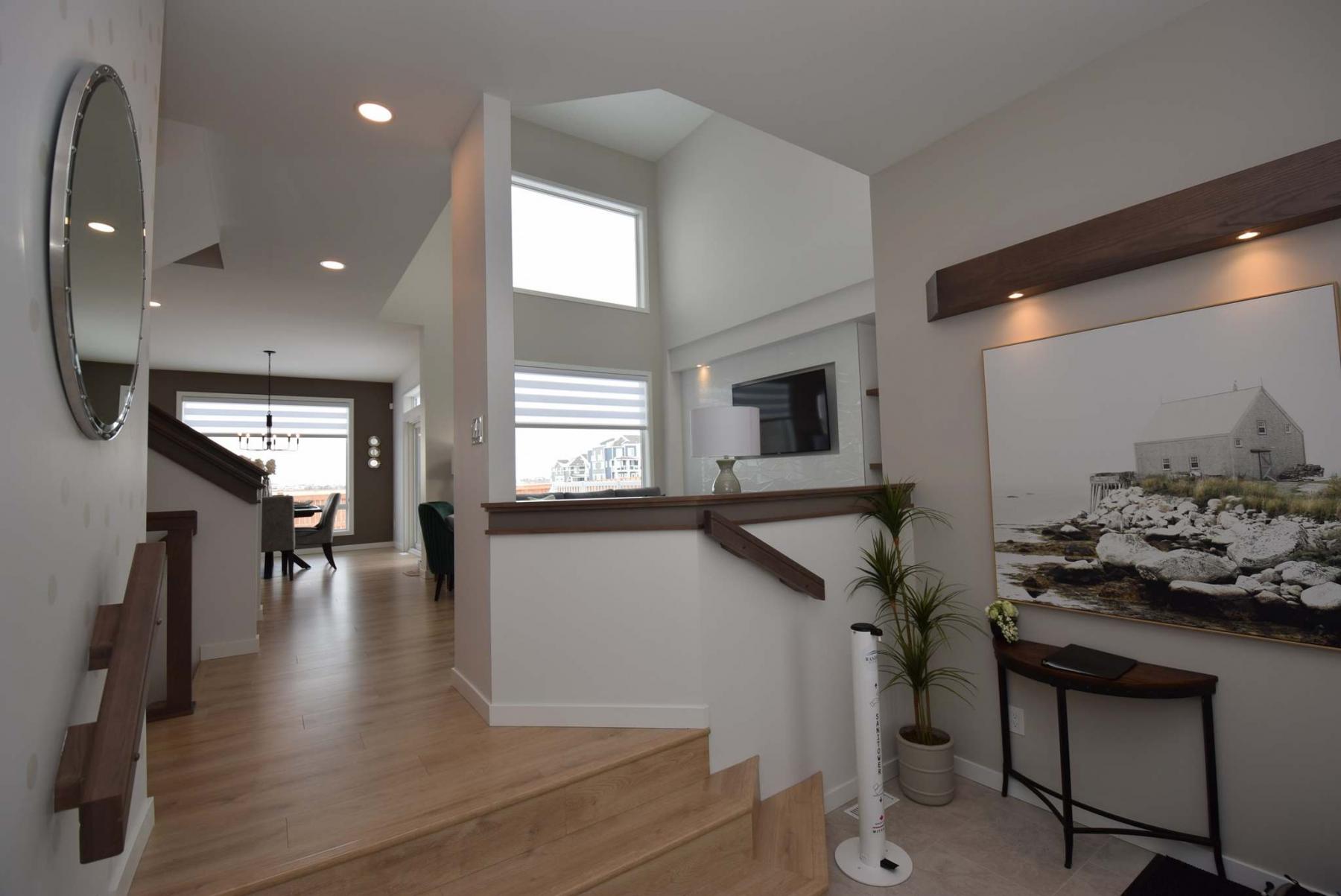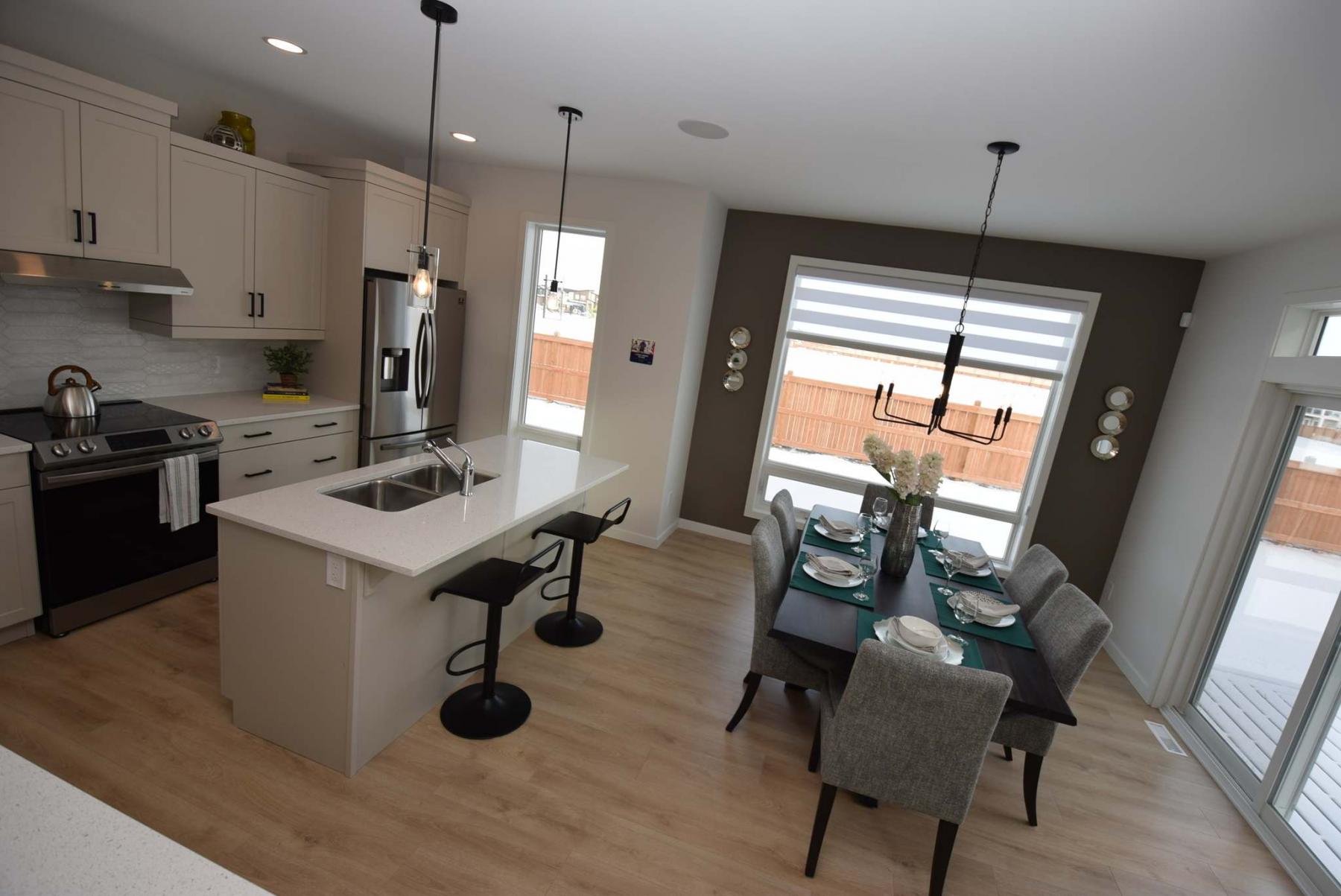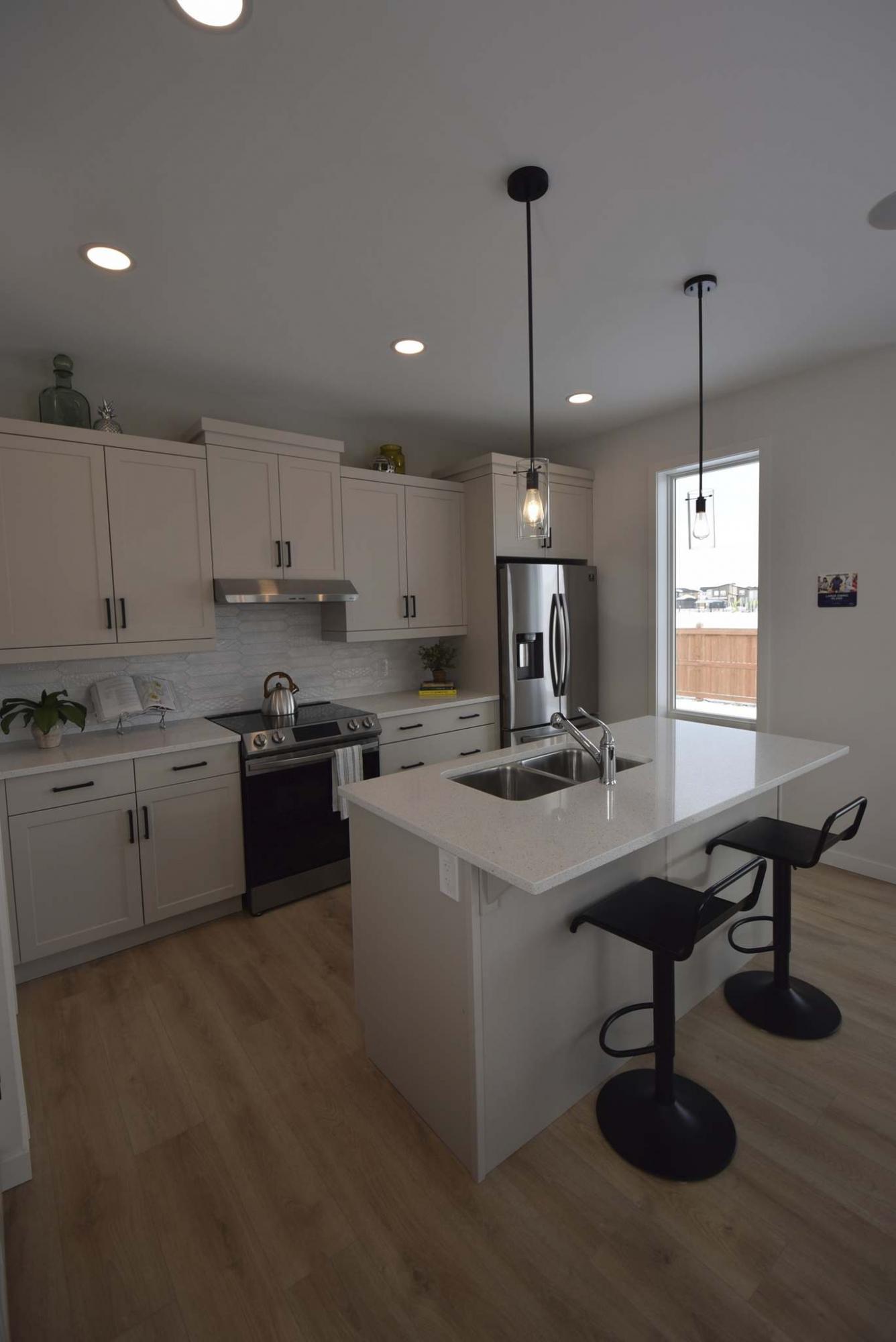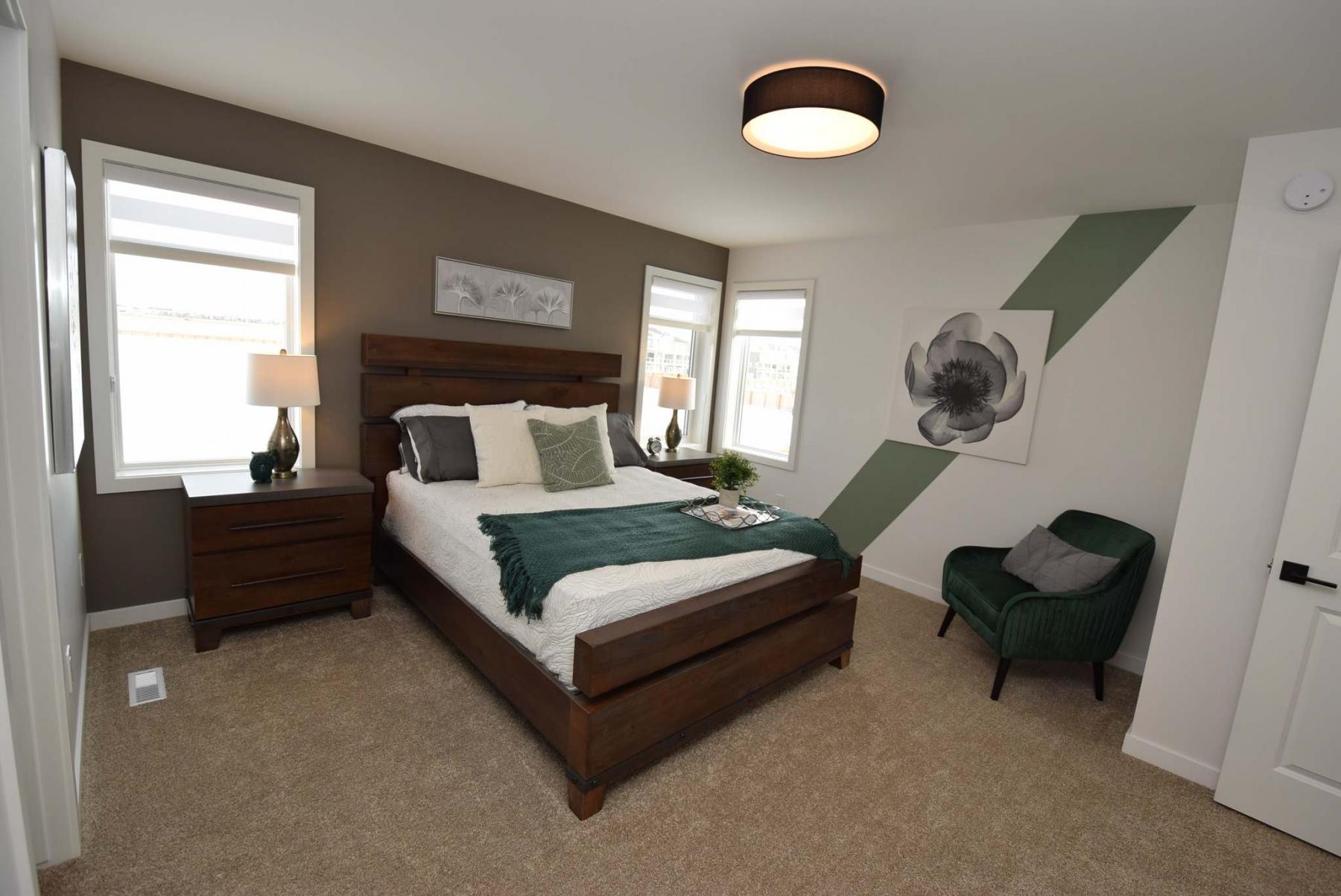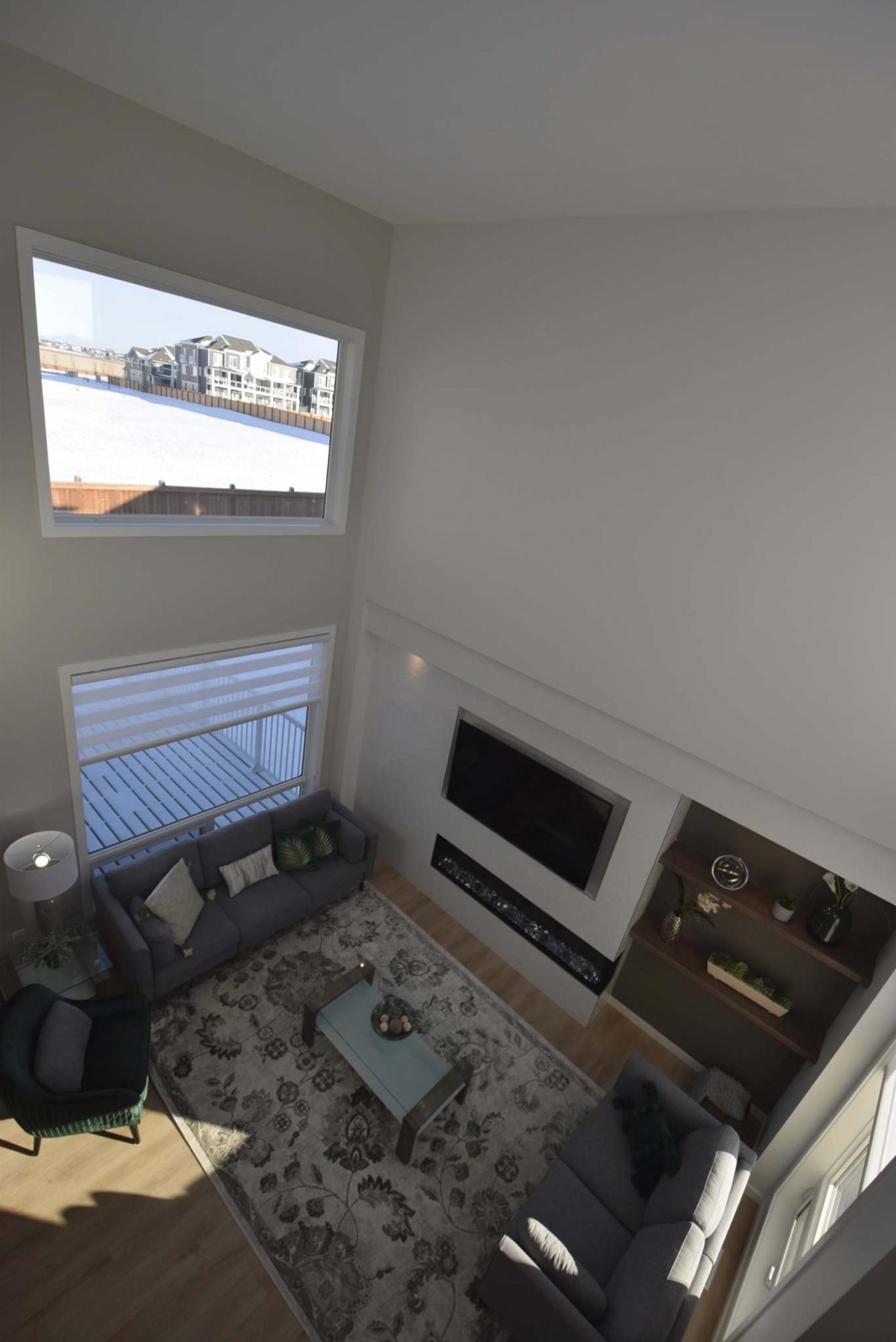 With folks spending more time at home than ever before, families are looking for a few key things in a new home.
It must fit their budget, it must possess the versatility required to meet the varying needs of everyday life and it must be functional from top to bottom.
And finally, the home needs to incorporate appropriate well-placed dashes of style into its overall design.
Those are the things that Randall Homes' design team took into consideration when they came up the design with their newest show home in Prairie Pointe at 23 Highpark Dr., says the new homes sales consultant for the two-storey, 1,731 sq. ft. home, Jeff McArthur of Maximum Realty.
"It's a new design that's called the Jackson," he says. "Even though it's a mid-sized home - its listed square footage is 1,731 sq. ft. - it lives way bigger, and offers the value and versatility that families are looking for. The base price of the home is $472,345, and that price includes al kinds of great finishes and features. It's also a very versatile home."
That versatility starts with a compact wing that was placed to the left a a wide, sunken foyer that provides unfettered access to the home.
"It holds a four-piece bath and a good-sized space that we call a lifestyle room," explains McArthur. "It's up to a family as to what they want to use the room for. They can use it either as an office, or as an in-law suite. Either way, you have a four-piece bath next to it. There's no need to upgrade from a two-piece bath to a four-piece bath."
Next comes a design feature that cleverly combines style with function.
Instead of putting a wall up to largely enclose the foyer and separate it from the great room, Randall's design team elected to cut out the top two-thirds of the wall.
"That worked really well," he says. "The one-third wall, which comes with Thunder-stained oak capping, not only looks great, but also lets natural light that comes in from floor-to-ceiling windows on the family room's rear wall come through into the foyer. It creates a nice combination of division and openness."
From there, the great room is essentially divided into two areas: the family room to the right, and kitchen/dining area to the left.
"It's a great design that proves you can have good flow and function without everything having to be together in one room," McArthur notes. "The use of space is really good."
Which is to say, the Jackson feels significantly larger than its listed square footage. To say the least, the sense of volume in both areas is impressive.
"Everyone who's gone through the home has really liked the high, open ceiling and all the big windows that surround the family room, natural light just pours in from every angle. People have also appreciated the simple entertainment unit with its white tile feature wall, built-in TV niche, ribbon fireplace and warm display shelving."
Then, there's the adjacent kitchen/dining area, which, like the family room, is surrounded by glass and filled with tasteful finishes.
"The island is just the right size - it offers a double sink, prep space and seating for two, but doesn't take away space in the dining area, which has plenty of space to a table for six to 10," he says. "The off-white quartz countertops go really nicely with the light taupe cabinets and light grey tile backsplash, and all the glass on the rear and side wall lets in lots of natural light."
Meanwhile, the Jackson's upper level, which can be accessed via a wide staircase that was carved ever-so-neatly out of the wall between the kitchen and foyer, is also another ergonomic masterpiece.
"Again, the layout is just great. The master suite is separated from the secondary bedrooms by the stairs, and both bedrooms are oversized with double closets and huge windows that again let in lots of natural light," says McArthur. "The view down to the family room is spectacular, too."
He adds the same thing can be said about the sensationally-secluded master suite.
"People have commented that it's just the right size - spacious yet cosy. They've also said they really like how the windows let in plenty of light, yet keep a feeling of privacy. The walk-in closet is huge, and the three-piece ensuite comes with a walk-in shower, big obscured glass window, vinyl tile floor and taupe vanity with quartz countertop."
McArthur says the Jackson is a mid-sized dynamo that delivers the versatility, function and style that active families require.
"It's a spectacular home, no matter whether it comes with upgraded show home design features or standard feature. Finish the basement, and you get a wonderful home that offers over 2,300 sq. ft. of living space that gives a family everything they need in a home at a great price."
lewys@mymts.net
Builder: Randall Homes
Address: 23 Highpark Dr., Prairie Pointe
Style: two-storey
Model: the Jackson
Size: 1,731 sq. ft.
Bedrooms: three plus main floor lifestyle room
Bathrooms: 2.5
Price: $539,900 (Includes lot, upgrades, & GST)
Contact: Jeff McArthur, Maximum Realty, 204-299-5232