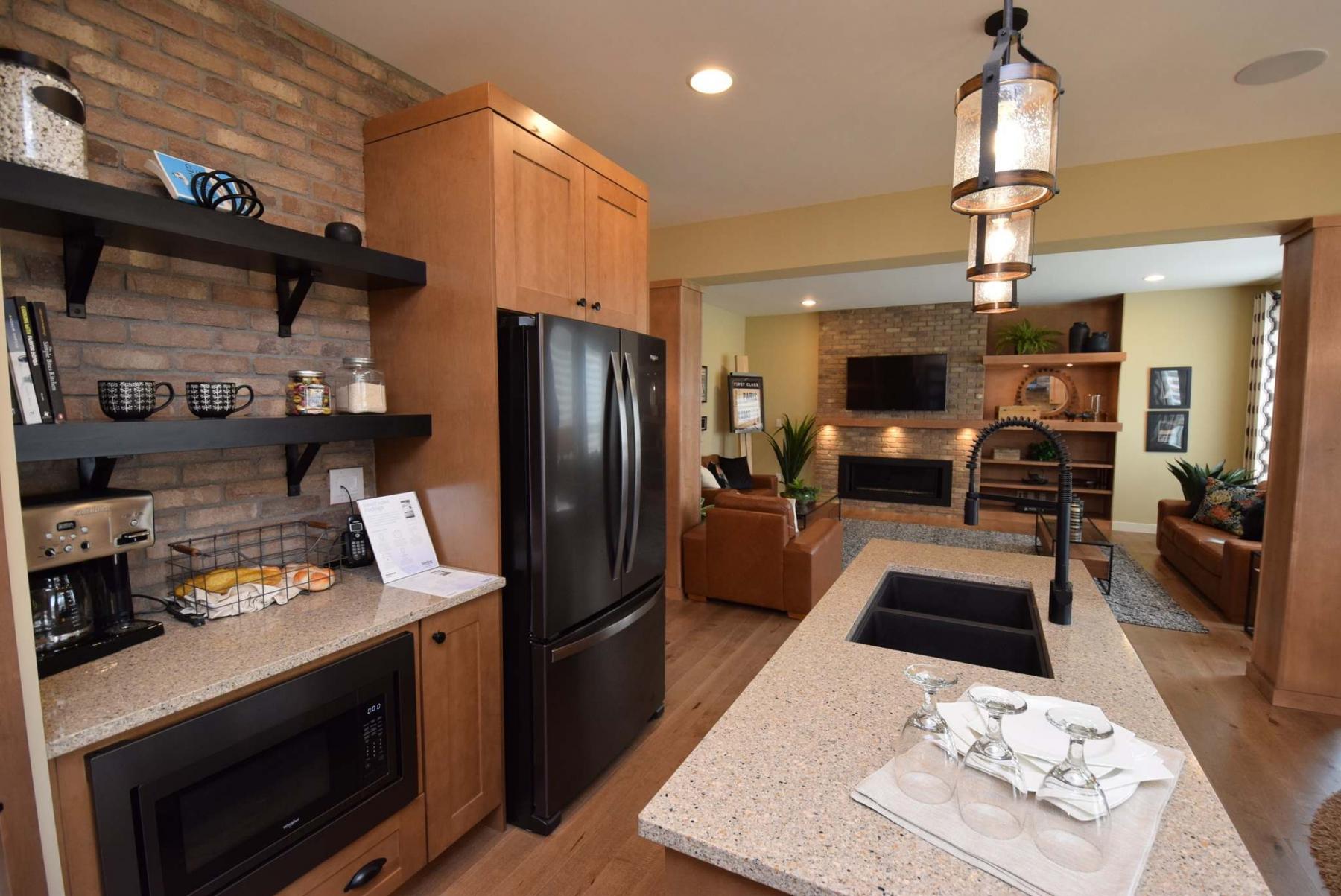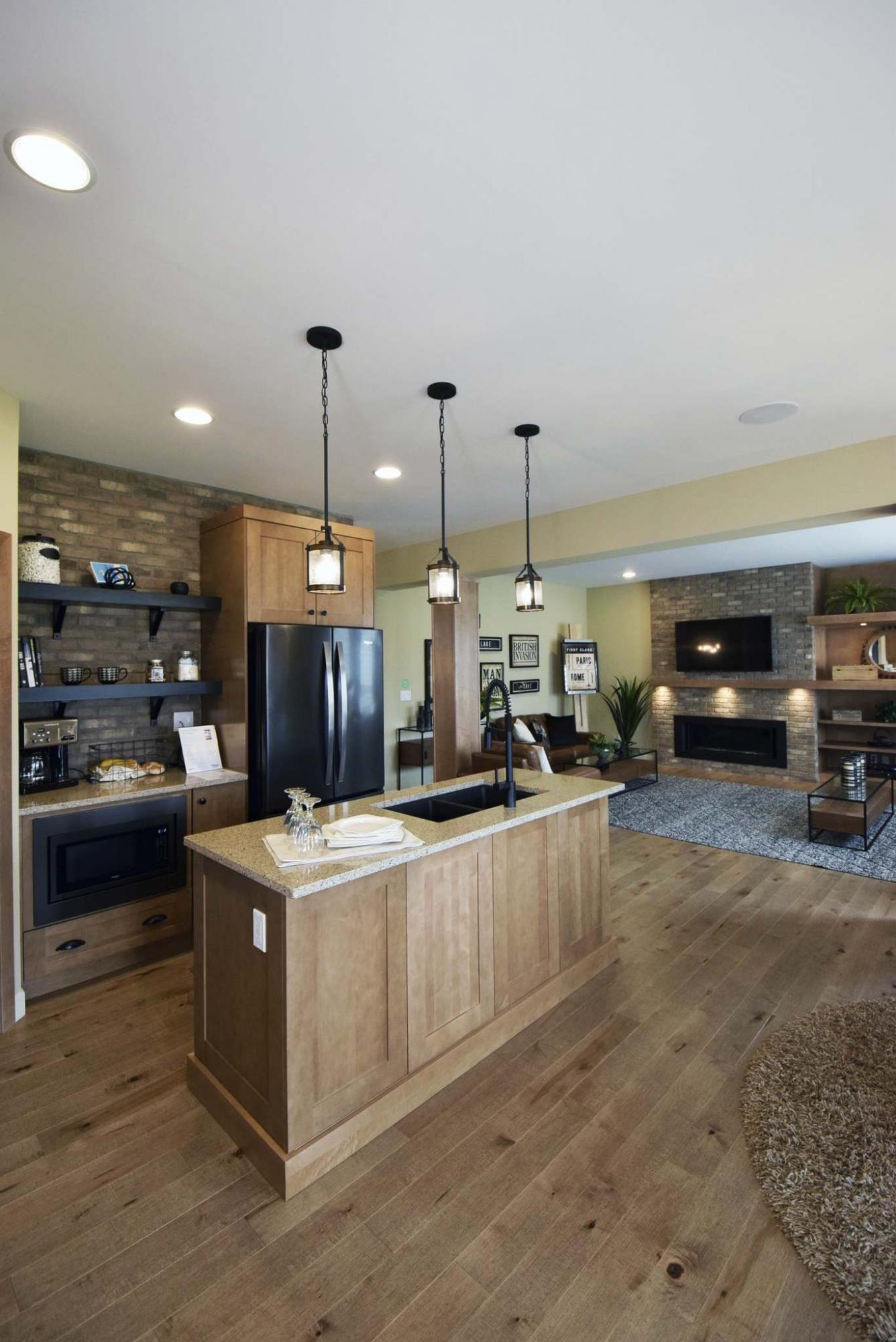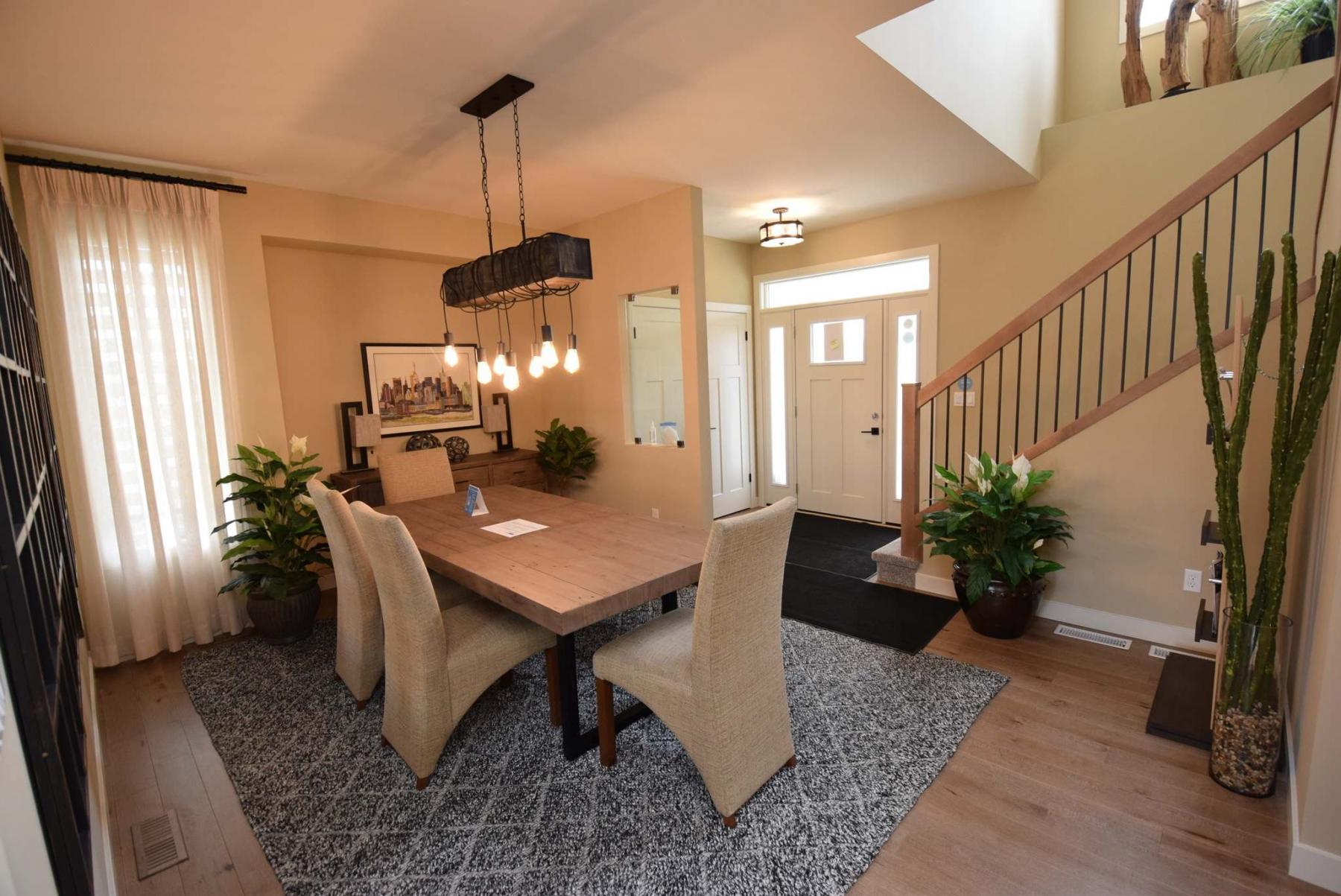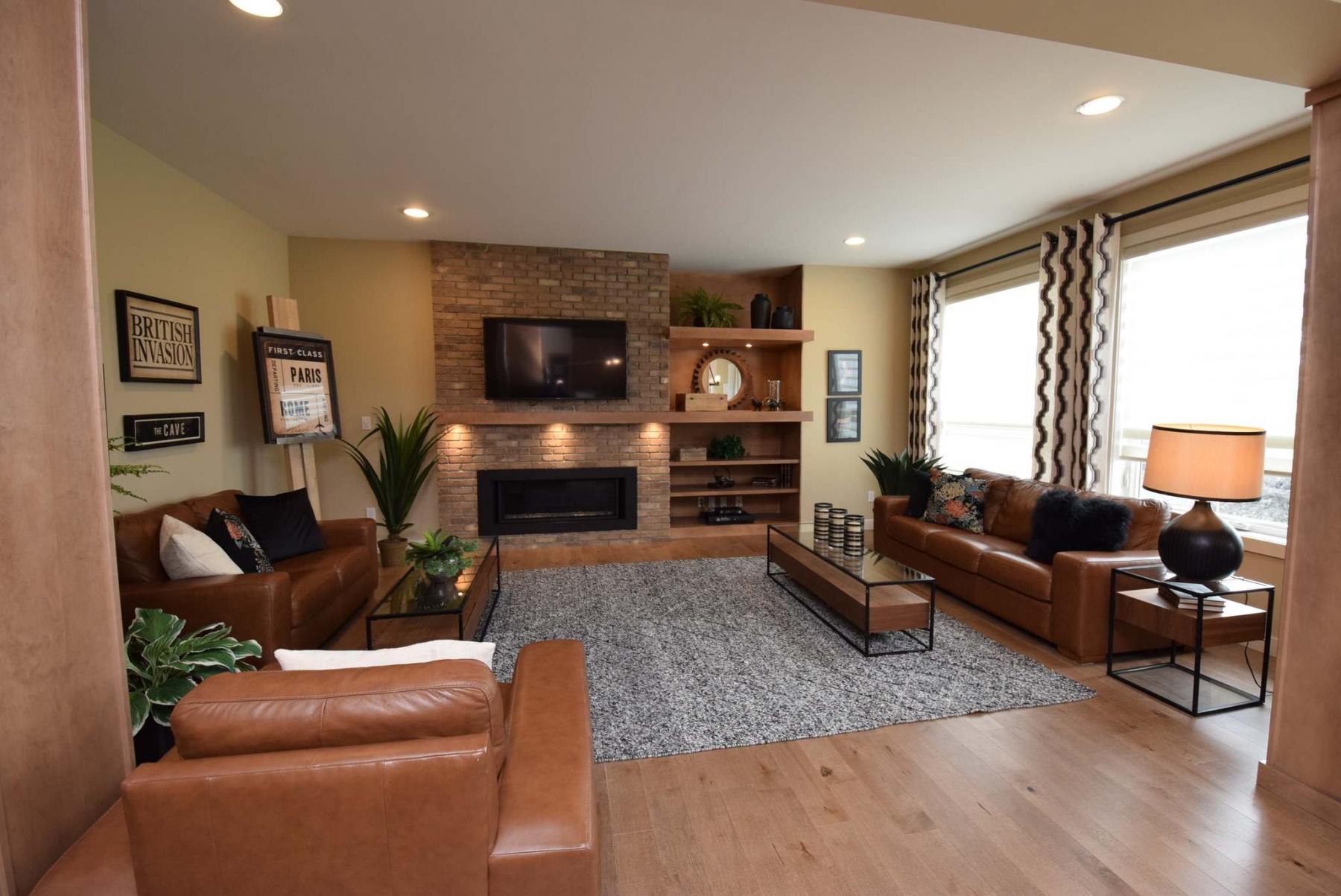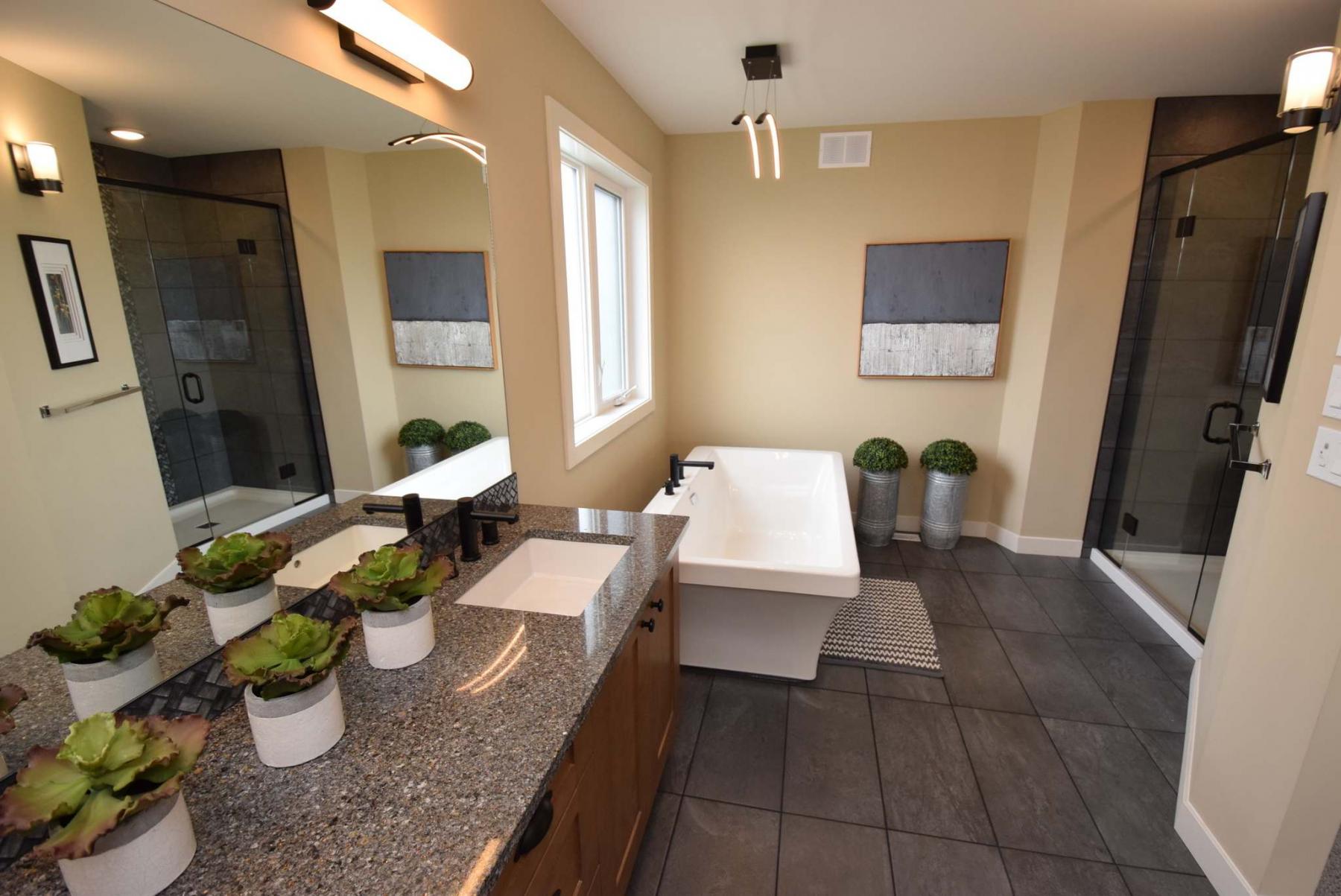 While it might seem like a trivial detail, it's not easy to seamlessly match modern and traditional design themes.
Consequently, much thought must go into the design of a home that combines the two themes. Then, that design must be executed flawlessly for it to work.
The design team at Sterling Homes accomplished that mission and then-some, says Jack Hood, sales representative for 7 Hummingbird Cove, a.k.a the Sepino.
"It's such a warm, inviting home," he says of the 2,182 sq. ft., two-storey residence, which comes in four different plans. "Visitors to the home have really liked the fact that while it's modern in its design, it's not too modern. In fact, it has a bit of a rustic feel to it."
The Sepino's modern-traditional design asserts itself the moment you set foot in its mid-sized foyer.
A partial wall with tempered glass insert gives a nod to the modern aspect of its design, while the upper level stairway to the left - with its maple handrail and burnished bronze spindles - adds traditional flavour while opening up the foyer in subtle fasion.
That traditional flavour continues in the form of a formal dining room that features an appealing modern-traditional elegance.
"People have liked the fact that it opens things up, yet you don't walk straight into a wide-open great room," says Hood. "Because it's just around the corner from the kitchen, it's very accessible. A hallway to its left adds function with a powder room, main floor laundry room and door to the lower level stairwell."
A five-foot-wide entrance then leads into a huge great room.
In some instances, great rooms in homes with a a square footage of over 2,000 sq. ft. (remember, the Sepino checks in at just under 2,200 sq. ft.) can feel cavernous and disconnected.
That's not the case here.
Thanks to a host of warm finishes that range from distressed medium brown laminate plank flooring to cinnamon-stained maple cabinets to taupe quartz countertops and taupe walls, you're enveloped by a sense of warmth the moment you step into its spacious, free-flowing confines.
Well-placed brick detailing elevates that sense of warmth, says Hood.
"In the kitchen, it was placed behind the range and on the wall behind the fridge. Then, it was carried over into the family room, where it was used as a brick feature wall that serves as a surround for the fireplace and backdrop for the TV above. A maple mantel and maple entertainment unit with five levels of shelving goes beautifully with the rustic-looking brick."
At the same time, a pair of huge windows with chiffon blinds allow natural light to filter lazily inside, while another oversized window behind the centrally-located dinette area allows even more natural light to enter the great room.
Meanwhile, a patio door to the right of the boxed-out dinette area leads to a special outdoor space, he adds.
"To a person, everyone who's gone through the home really like the deck out back. It's huge and fully-covered, and is perfect for barbecuing and visiting with guests after dinner."
While the intoxicating great room is a hard act to follow, the Sepino's second floor is just as spectacular with its fine blend of style and utility.
Five spaces — a bright, cosy loft, three bedrooms and a spacious main bath — surround a mid-sized landing that's big enough to allow families to move freely about on busy weekday morning. Yet, it's not so big that it takes square footage away from the spaces that fan out around it.
And while the two secondary bedrooms are impressive (as is the luxe main bath), the loft and master suite are the spaces that visitors have raved about.
"Everyone has loved the loft, it can be used for a variety of purposes, including a play area, media area or office, basically whatever you want. The master suite has gotten a lot of favourable comments, too."
Little wonder. Bright, spacious and tranquil — it's the ultimate retreat.
"Pretty much everyone who's gone through the home has loved the ensuite," says Hood. "It's just a fantastic space with its off-white barn-style door with black hardware, deluxe ensuite with soaker tub, glass/tile shower and maple vanity with quartz countertop and dual sinks. There's also a big walk-in closet with custom organization system."
To top things off, the Sepino — a former HSC Millionaire Lottery Home in 2019 — also comes with a smart home package and conservation package that makes it one very livable, energy-efficient abode.
"It's just a real nice home from top to bottom," he says. "It's a warm, functional home that's filled with a host of upgrades. You'd have to look far and wide to find better value in a luxury home."
lewys@mymts.net
Details
Builder: Sterling Homes
Address: 7 Hummingbird Cove, Sage Creek
Style: two-storey
Model: the Sepino
Size: 2,182 sq. ft.
Bedrooms: three
Bathrooms: 2.5
Price: $649,900 (Includes lot, upgrades, impact fee & GST)
Contact: Jack Hood, Rancho Realty Services, 204-299-8100