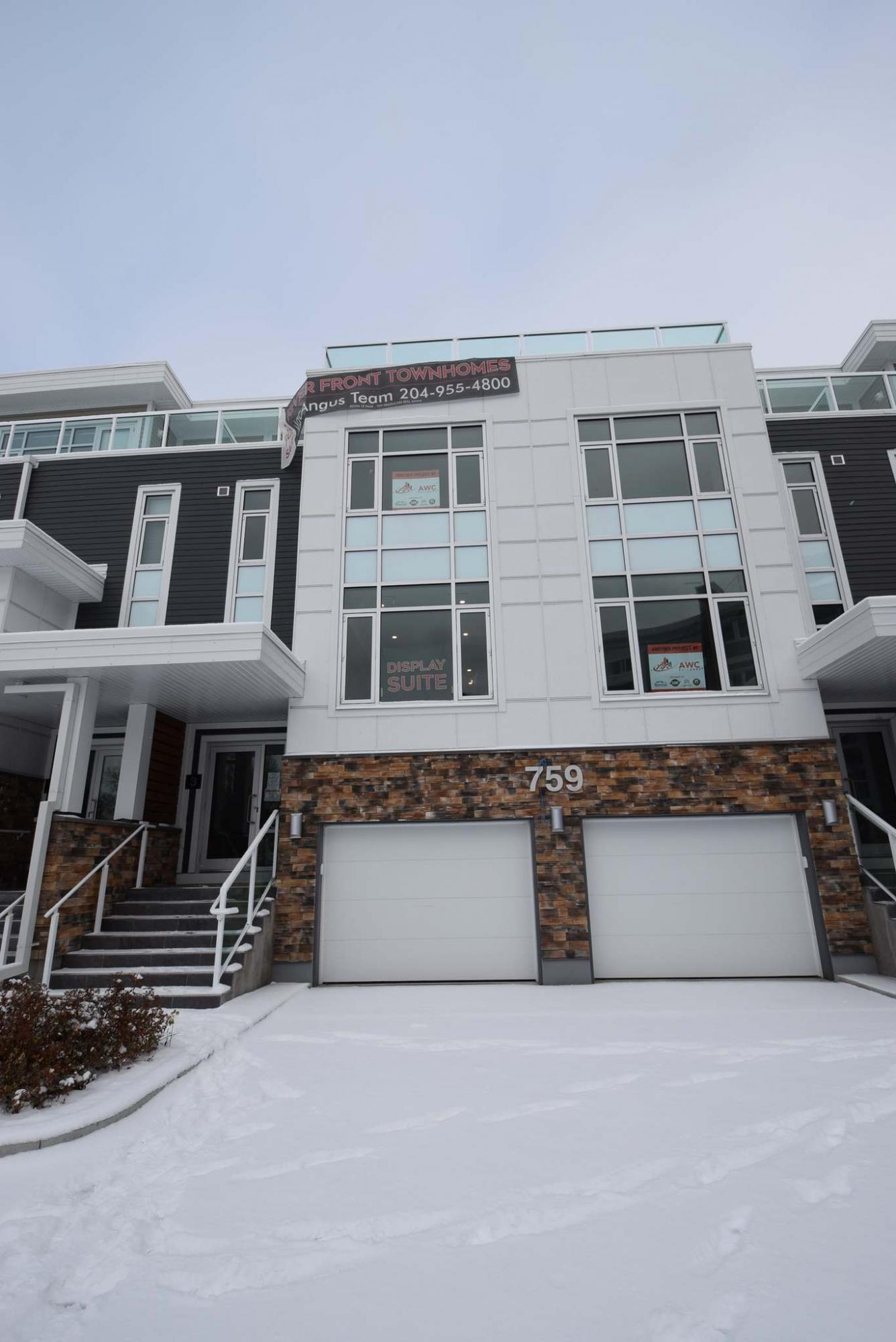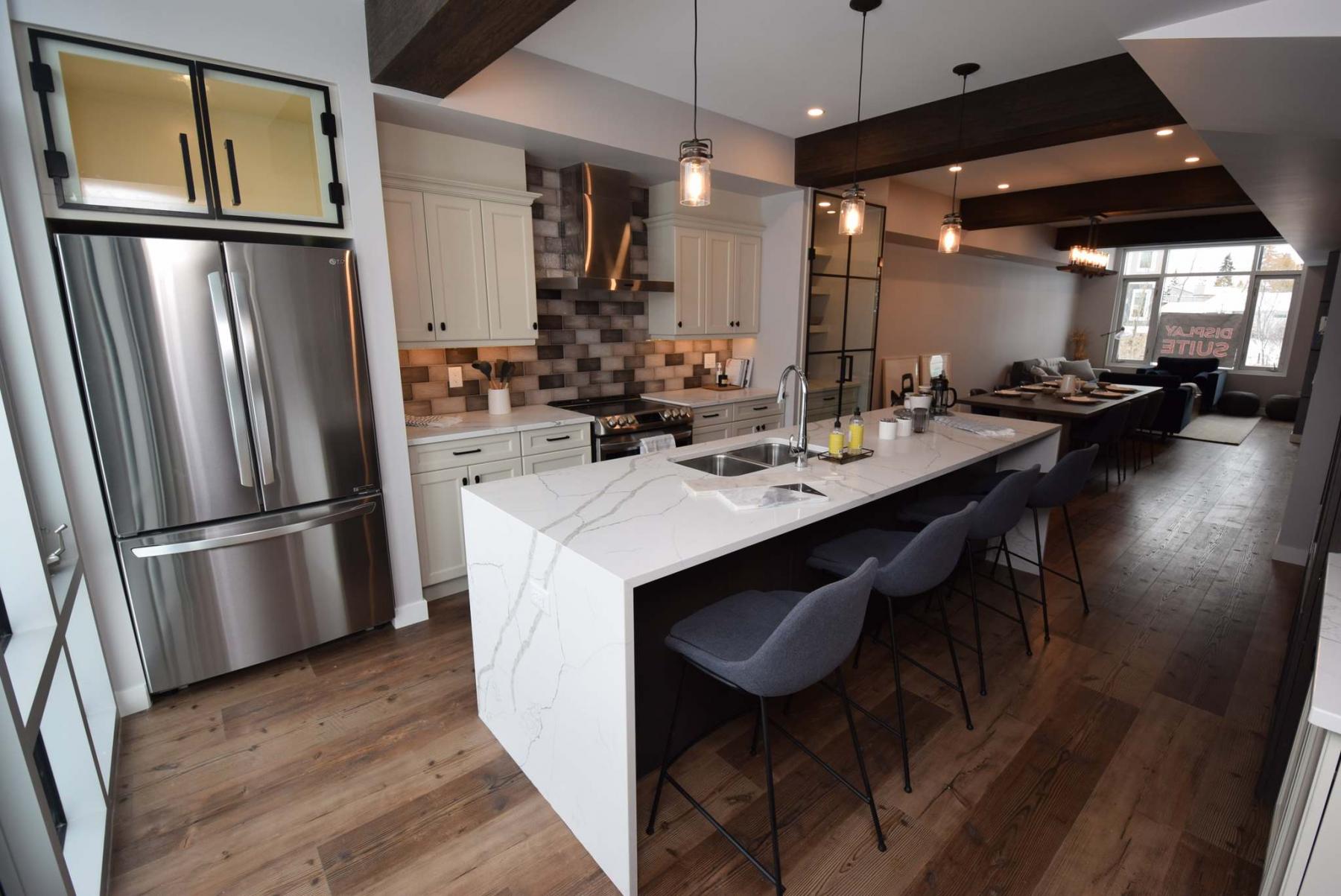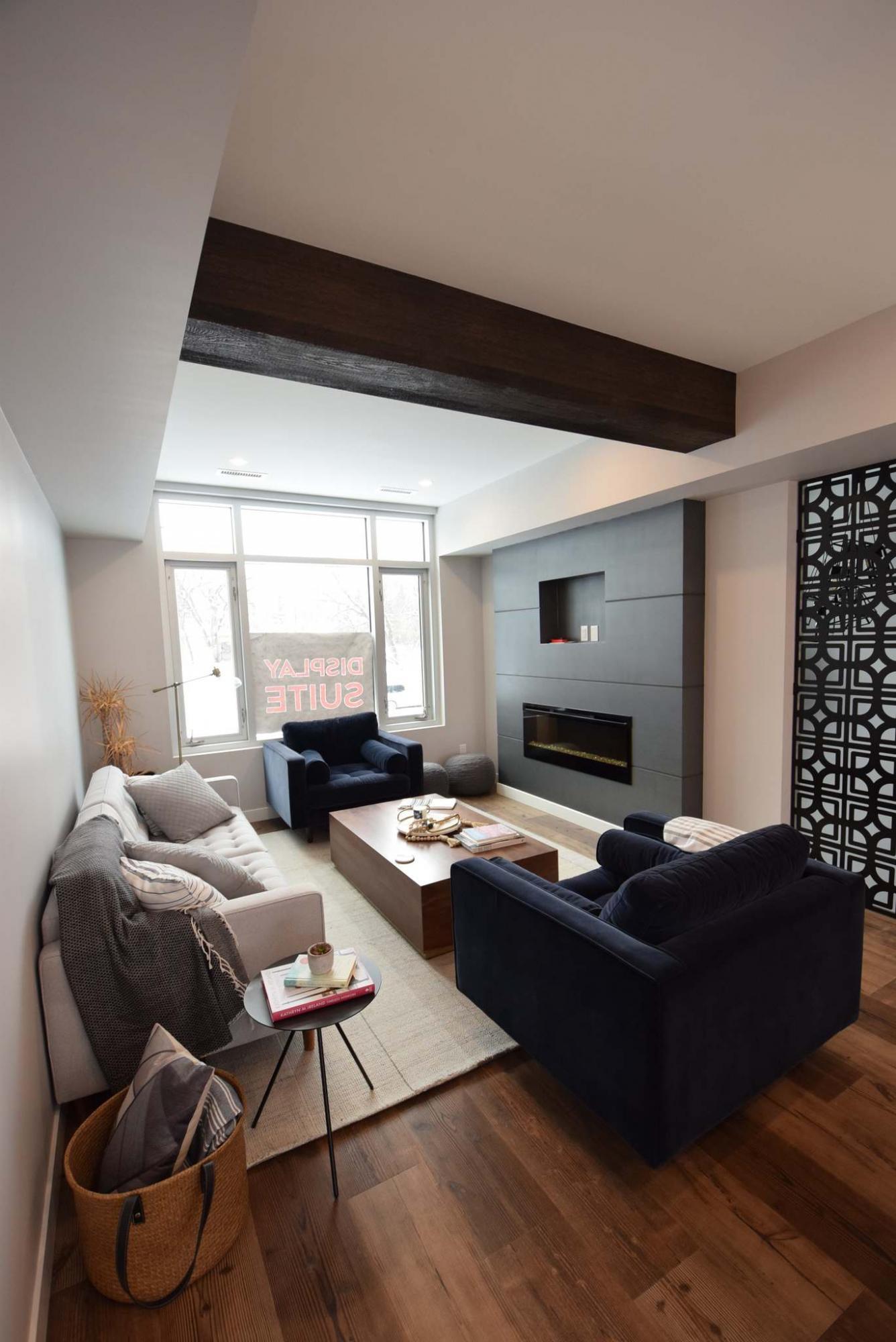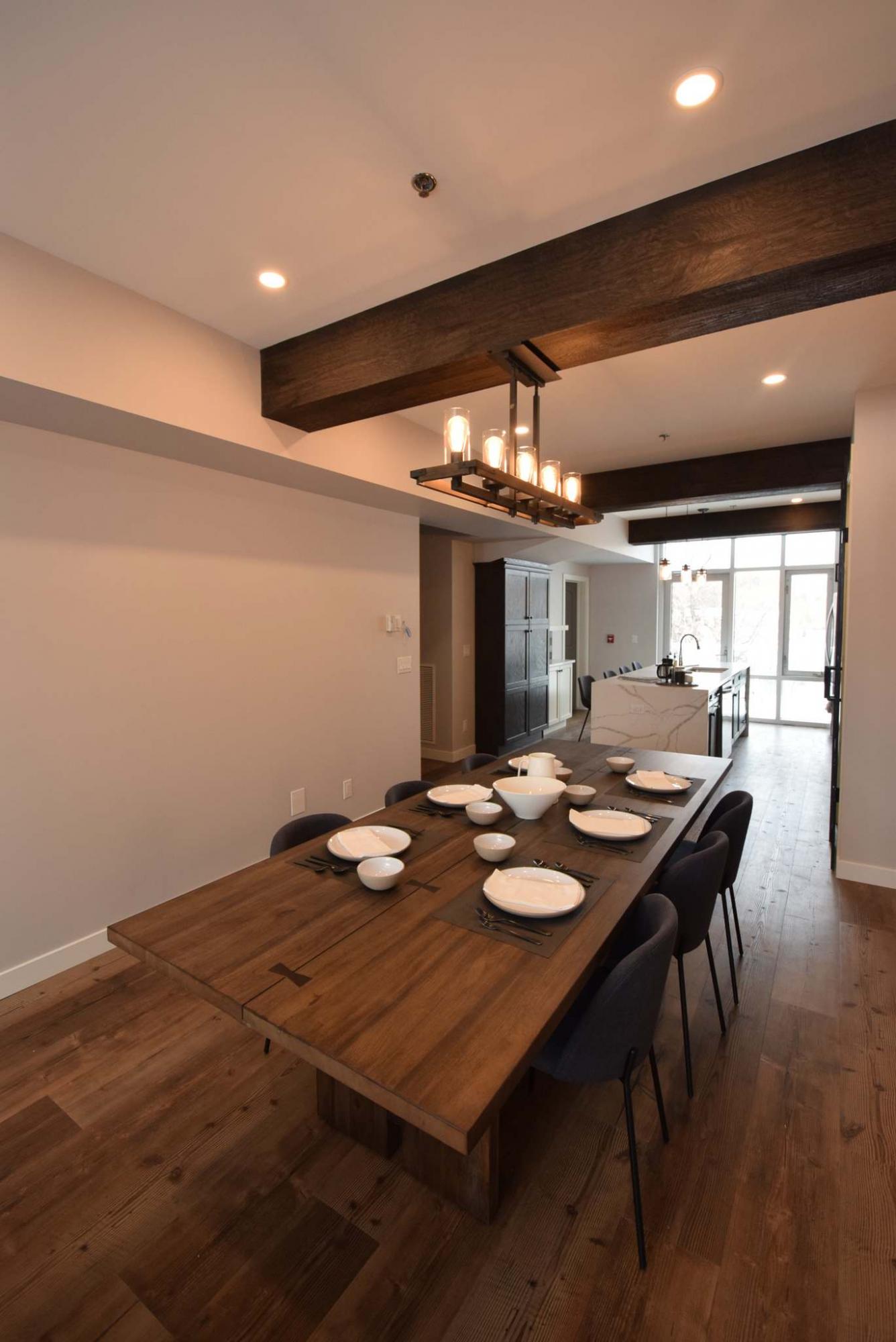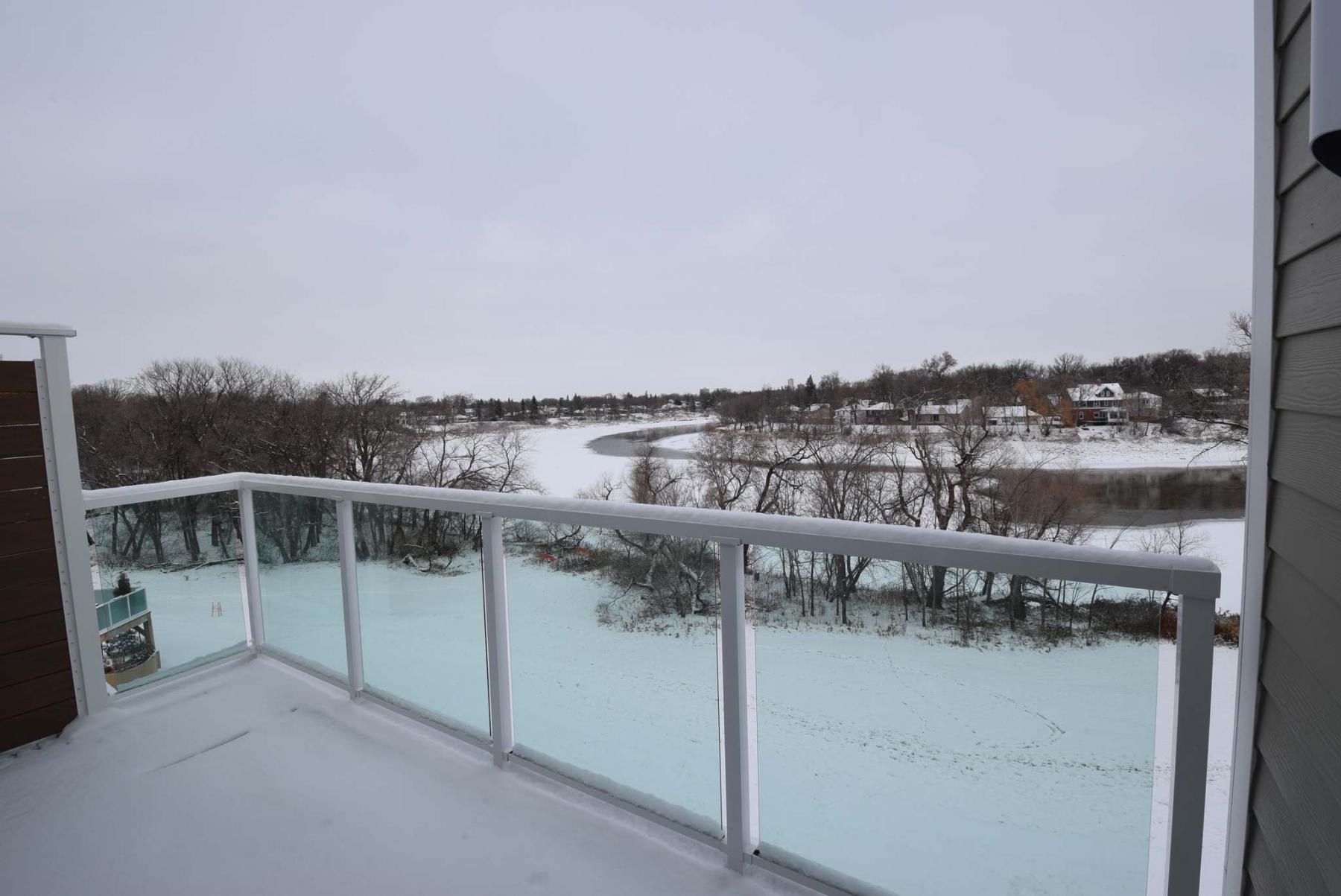 About five years ago, a group of developers purchased a two-acre parcel of land at 761 North Dr. that had been the home of the Wildewood Club for 85 years.
While the little pocket of well-treed land had served its purpose well for the storied multi-sport club for more than eight decades, they felt it would serve even better as an isolated enclave for a collection of eclectic residential developments.
Over time, a multi-family condominium complex and collection of eight luxury townhomes were to be built there, with a six-unit townhome complex eventually completing the area.
Today, the delightful little piece of riverfront land is now home to the five-storey apartment-style condo complex — and eight breathtaking luxury townhomes.
And while that mid-range townhome complex — Aspire Townhomes — is due to begin construction in spring 2021, the luxury townhomes are clearly the crown jewel of the beautifully-situated infill community, says Glen MacAngus of Royal LePage Top Producers Real Estate.
"There's nothing else like them in the city," he says of the residences, which were appropriately named Wildewood Village Townhomes. "They were architecturally crafted to provide a condominium living experience that's second-to-none."
Not only were the townhomes built to exacting commercial standards, but they were also placed in a prime spot, says MacAngus.
"The placement of the townhomes is absolutely perfect — the rear portion of each residence looks up and down the Red River. The views are just amazing."
So too are the townhomes.
Each multi-level residence — the display suite checks in at 2,750 sq. ft. — starts off with a ground level entrance with staircase — and private elevator — that leads up to the main living area and beyond, notes MacAngus.
"You can take the stairs up to the great room area, or step right into your own private elevator right after you park your car in the attached two-car garage. It provides access to every floor, which is perfect for empty nesters, or parents of executive couples who are visiting, and don't want to climb stairs."
Regardless whether you take the stairs or elevator up to the great room, the reaction upon arrival is the same: it's one spectacular area.
Highly glassified front and rear walls let in loads of natural light, while an earth tone colour palette, warm brown laminate plank flooring and a gorgeous beamed ceiling combine to create a cozy, rustic feel.
Meanwhile, each space — the living room to the right, dining area in the centre and kitchen to the left — has its own unique personality.
"The living room is a relaxing space that's perfect for visiting after dinner with its electric fireplace and door that leads out to a huge south-facing balcony that looks out onto North Drive," he says. "The dining room is perfect for hosting large gatherings with space for a table for eight to 10, and the kitchen is just fabulous."
Elegant and functional, the kitchen's centerpoint is a 10-foot island with quartz waterfall countertop and sides, and eating nook for four. Light taupe cabinetry meshes beautifully with a tri-colour tile backsplash, while the warm flooring and beams above combine to give it an attractive modern-rustic feel.
Then, there's the kitchen's rear wall, says MacAngus.
"A patio door set in floor-to-ceiling windows leads out to a balcony that overlooks the river. You can go out yourself and relax with a glass of wine, or sit down with company over coffee and dessert to visit after dinner. The river views are stunning."
Likewise, the two levels above are stunning — and eminently livable. First comes the bedroom level which houses two bedrooms, a luxurious four-piece bath and closet with stackable washer/dryer combo.
While the second bedroom is impressive with all its space, light and huge walk-in closet, the master suite is the show stealer.
"It's an amazing space," he says. "The river view is incredible, and the ensuite is gorgeous with its walk-in shower, tile floor and floating rift oak vanity with quartz countertop and dual sinks. A huge walk-in closet with built-in storage and two windows finishes it off perfectly."
Finally, there's the townhome's upper-most level: a to-die-for rooftop terrace/flex space.
"The river views from up here are just tremendous," says MacAngus. "Just imagine using it as a media/games area that gives you access to balconies at either end, one looking out over the river and the other over all the trees on North Drive. You can use it for entertaining, or to relax and watch a movie in your own enclosed treetop terrace."
He adds that just three of the eight townhomes are still available for purchase. "You can choose from this display suite, which was designed by AWC Builders, or the other display unit, which was designed by DLUX Design with a different selection of finishes. The third unit is an empty shell that's can be filled in by your designer, or either of the two design companies."
MacAngus says the townhomes were worth the wait.
"They're so well-built and beautifully designed," he says. "The location is quiet and close to golf, tennis, Crescent Drive Park, and Thermea Spa, yet you're just minutes from loads of amenities on Pembina Highway - and close to downtown. The townhomes and whole development couldn't have turned out any better."
lewys@mymts.net
Details
Builder: Concord Projects
Address: 1-759 North Dr., Wildewood
Style: townhome-style condominium
Size: 2,750 sq. ft. to 3,650 sq. ft.
Bedrooms: two plus rooftop terrace/flex space
Bathrooms: 2.5
Price: $1,095,000 (Includes GST)
Contact: Glen MacAngus, Royal LePage Top Producers, 204-955-4800 or Cameron MacAngus, Royal LePage Top Producers, 204-803-8409