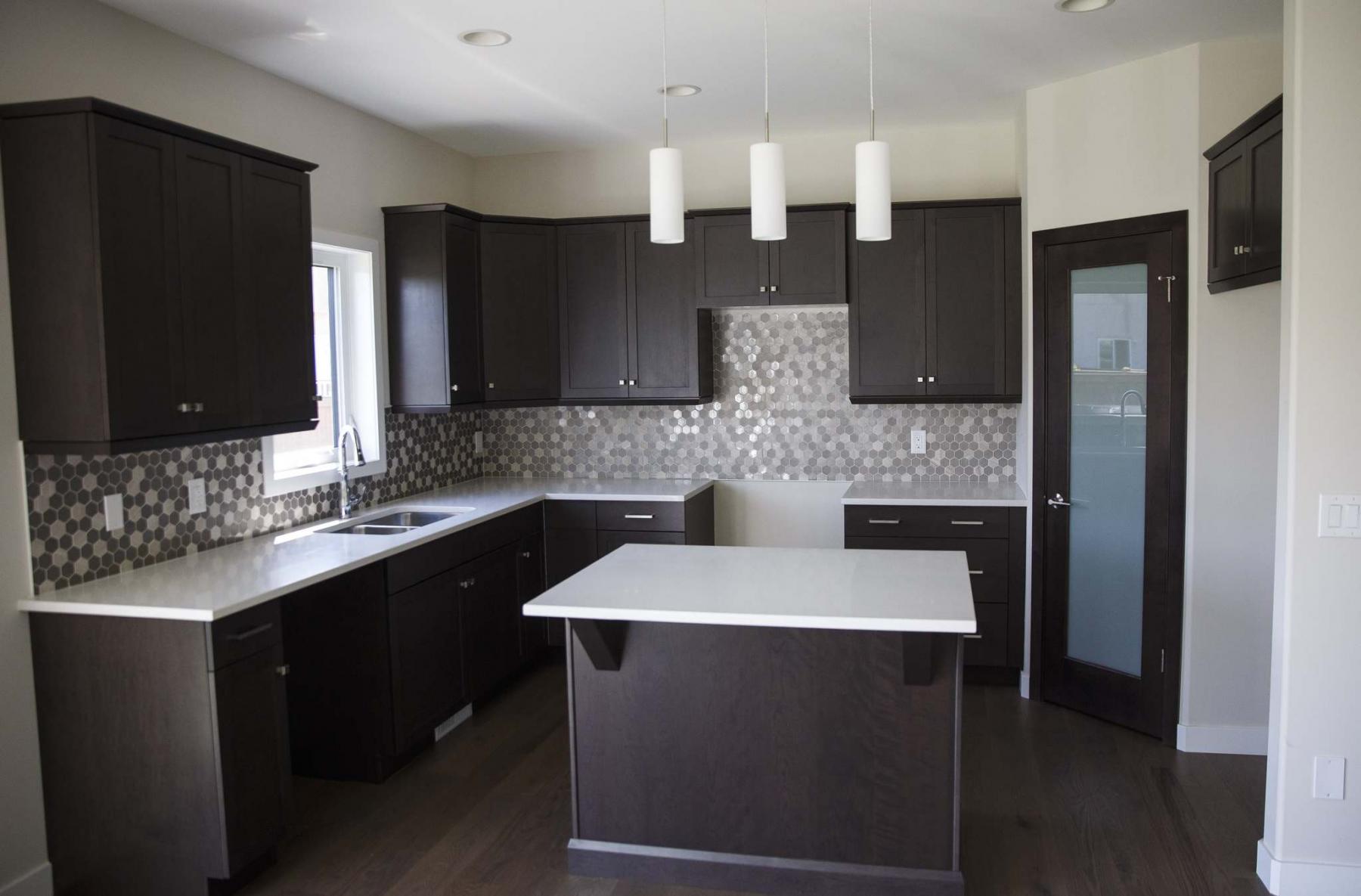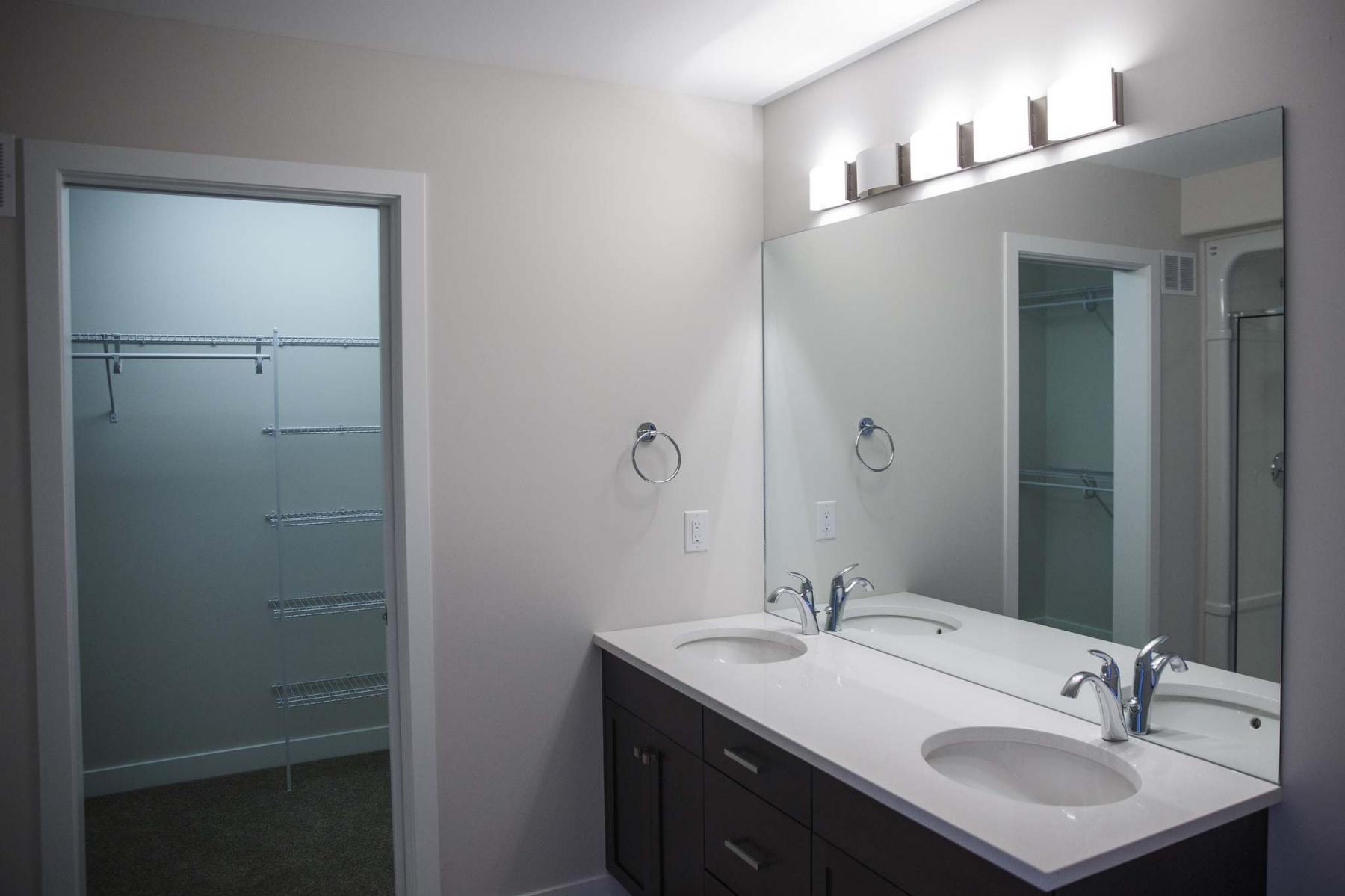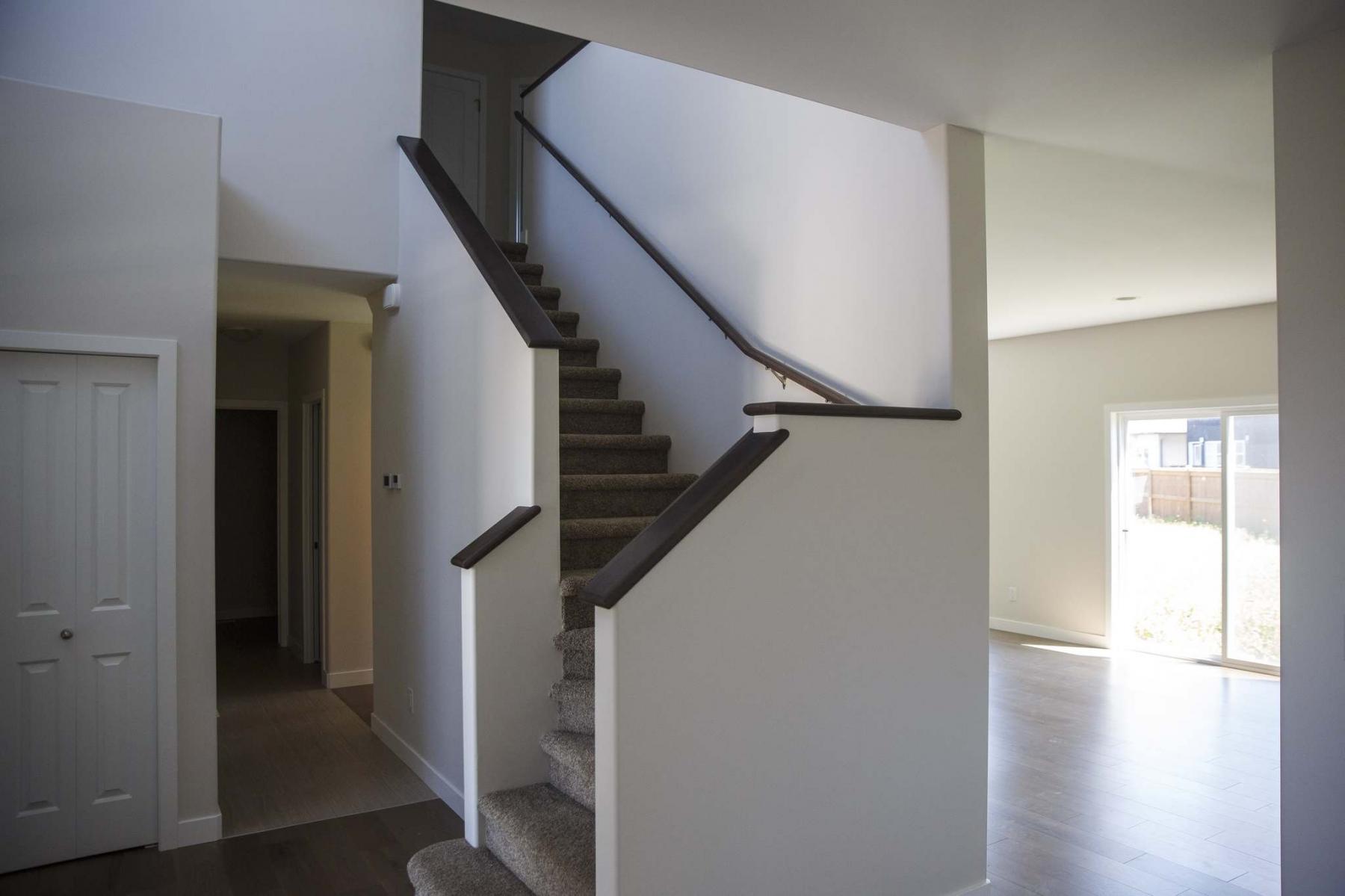 When folks in the market visit a show home, they see the completed version.
For all they know, everything associated with the home build went according to plan. There were no hiccups — everything went smoothly from start to finish.
Typically, nothing could be further from the truth.
No matter how big or small the project is, there's always a series of challenges builders must overcome. In the case of 23 Tellier Place, the primary challenge was finding a way to fit a livable family home on a pie-shaped corner lot, Lori Thorsteinson of Parkhill Homes says.
"Even though the lot is about 50 feet wide, a bungalow — which is the type of home we wanted to go with — just wouldn't fit properly. Eventually, we decided to go with a two-storey design."
The reason for that was twofold.
"First of all, a two-storey home made a smaller footprint, so it left room for a bigger backyard that could hold a deck or pool or both," she says. "Second, a two-storey design with an efficient floor plan would have enough room for everything a family would need."
It was a home expressly designed to accommodate the key prerequisites of growing families: a free-flowing main floor that was spacious, bright and flexible; a second floor that offered three bedrooms, including a private, well-appointed master suite; and a good-sized lower level that had the space required for a rec room, fourth bedroom, full bath and storage.
Thorsteinson says several subtle design tricks were employed to make the 1,896-sq.-ft. home feel bigger than the square footage listed on its design blueprint.
"One of the first things we did was place the foyer beneath a high, 18-foot ceiling. The upper-level staircase was placed directly in front, which extended the high ceiling, making for an entrance that offered all kinds of volume and light. A tiled wing to the left of the stairs also holds a powder room, laundry room and door that leads into the attached double garage."
Meanwhile, an entranceway to the right of the striking staircase leads into a huge space that was designed to offer families all kinds of utility.
"It's a space that could be used as a dining room or a flex area that could be used as a library or computer room," she says. "A few people actually asked for us to make it into a music room."
Step through the wide doorway on the flex room's rear wall, and you immediately see why there's no pressing need to use it as a dining room: a massive great room that occupies the rear portion of the main floor.
"We basically divided it into three areas: a spacious island kitchen to the right, dining area in the centre and family room to the left. A compact island defines the kitchen and an oversized set of patio doors defines the dining area. A pair of large windows on the family room's rear defines it very nicely."
Thanks to all the light that flows in through the windows (there's also a large window over the double sink in the kitchen), the entire great room is bathed in natural light.
At the same time, a well-co-ordinated combination of finishes — taupe engineered oak hardwoods, off-white walls, three-inch white baseboards, Thunder maple cabinetry, light taupe quartz countertops and a tri-coloured octagonal backsplash — endow the area with a soft, comforting feel that beckons you to come in and stay a while.
"The kitchen is a gorgeous yet functional space," Thorsteinson says. "And I just love the built-in entertainment unit in the family room with Thunder maple accents that tie in beautifully with the kitchen cabinetry."
Upstairs, an efficient floor plan maximizes space — and privacy.
"We placed the main bathroom next to the stairs for easy access, and so that it would be just steps from the two kids' bedrooms. We then placed the master suite at the other end of the hallway so the kids would be at one end and the parents would be at the other."
The result was an ultra-private — and very well-appointed — retreat. The bedroom itself is big and bright, while the spacious ensuite is sensibly lavish.
"There's a heated tile floor, five-foot shower and Thunder maple vanity with quartz countertop and his/her sinks," she says. "The walk-in closet — which offers a built-in wire storage system — was placed at the back, so one partner could shower and dress before work while the other was still sleeping."
Finally, there's the lower level, which checks in at approximately 1,000 sq. ft.
"We designed it with a window that would provide legal egress for a fourth bedroom, plus space for a big rec room, four-piece bath and storage. Develop the basement, and you have nearly 3,000 sq. ft. of total livable space."
Thorsteinson says all the work that went into the home's design was worth it.
"By using our imagination, we created a family-friendly home with a flexible open design, plenty of style and three levels of living space. We're very pleased with how it turned out."
lewys@mymts.net
The details
Builder: Parkhill Homes
Address: 23 Tellier Place, South Pointe
Style: two-storey
Size: 1,896 sq. ft.
Bedrooms: three
Bathrooms: 2-1/2
Price: $600,000 (includes lot & GST)
Contact: Lori Thorsteinson, Loren Realty, 204-792-0188