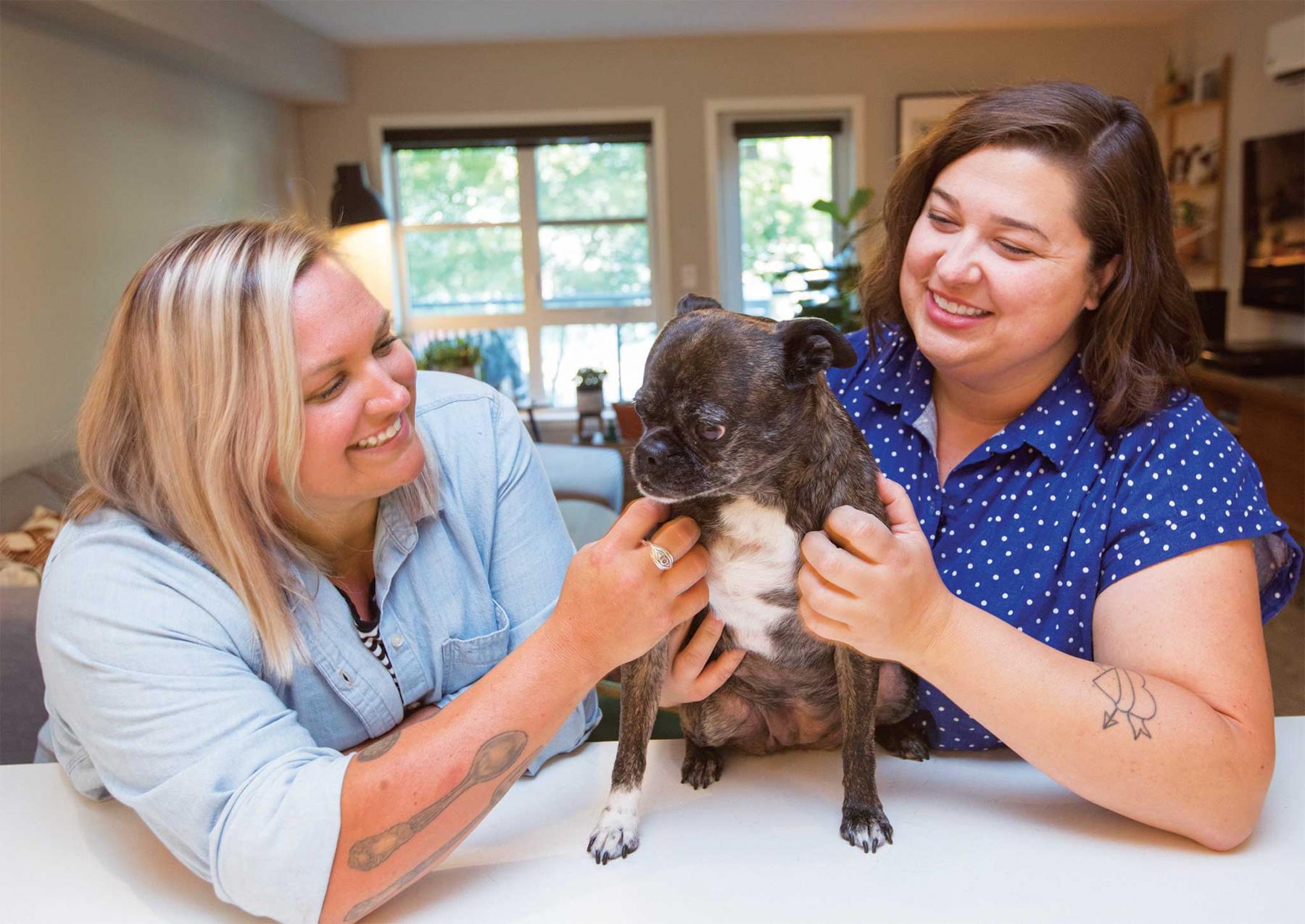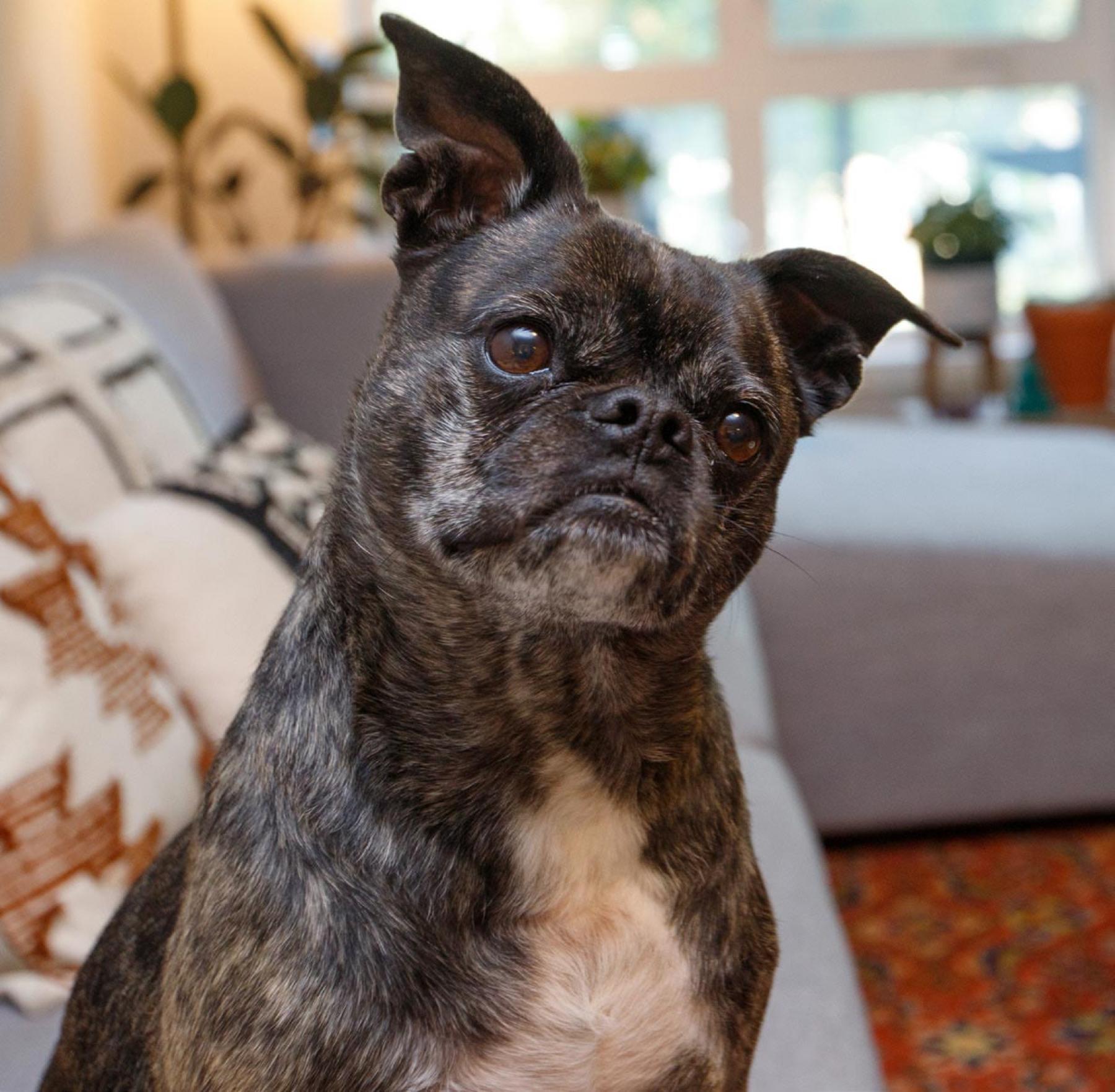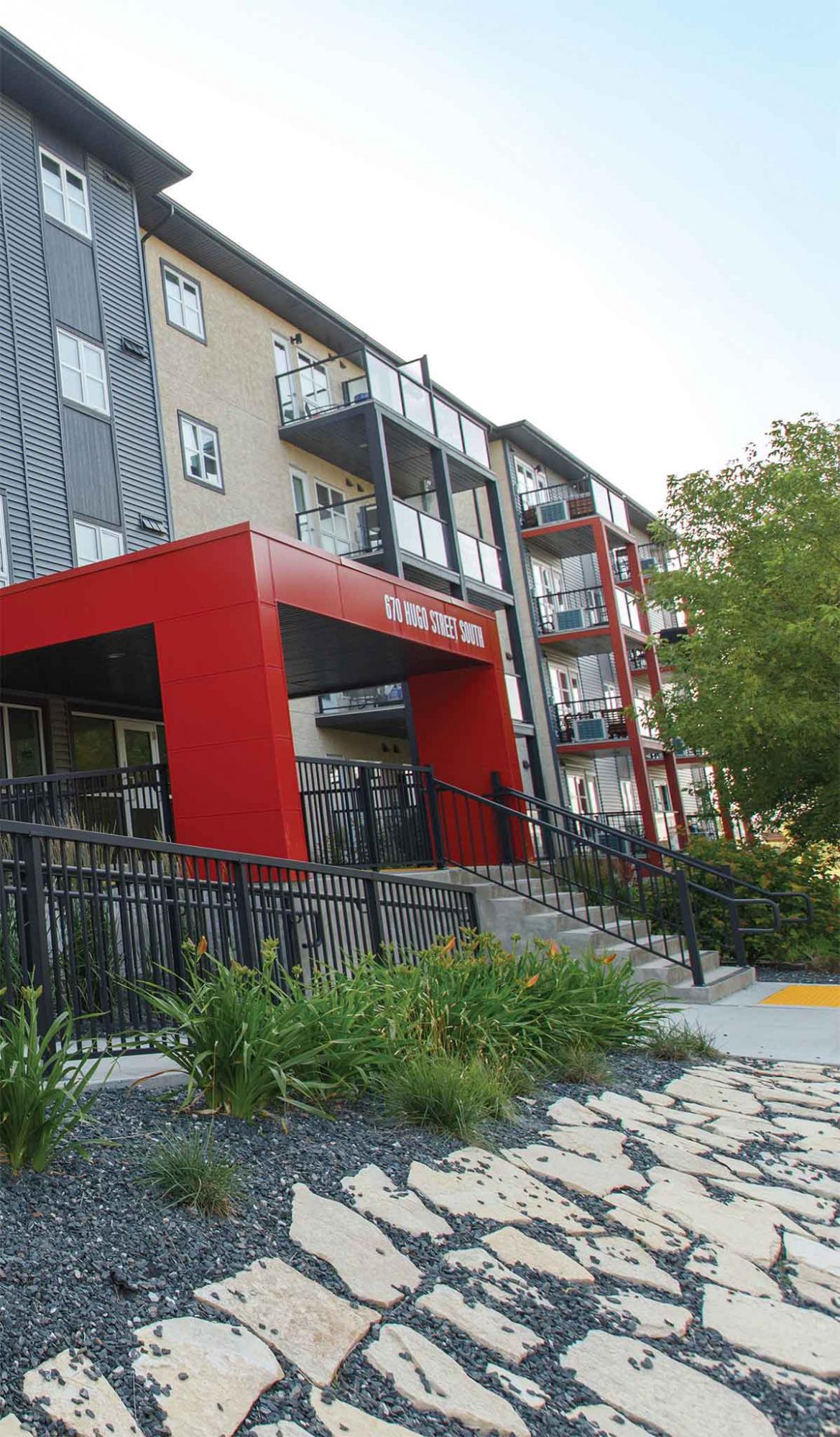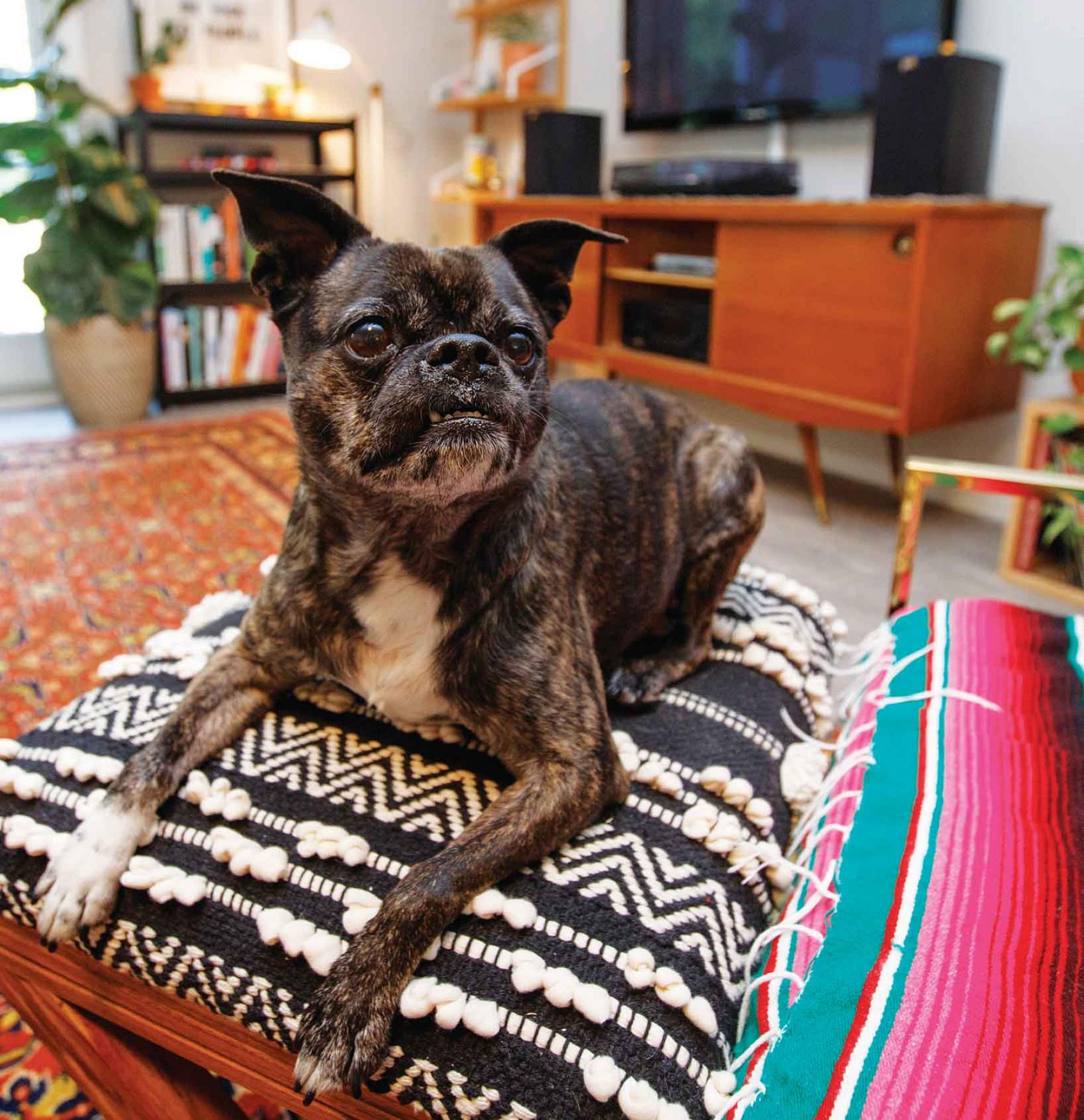 When Angela Farkas and Alana Fiks went shopping for a new home last fall, they hit on an ideal fit — for them and their little dog, too.
The proprietors of Black Market Provisions on South Osborne Street found a prime location in StreetSide Developments' Metro Condonimiums on Hugo Street, just three blocks from their food-to-go and general store.
Their two-bedroom suite is new, so they don't have to worry about unexpected maintenance expenses, and it's a transit-oriented development, along the Southwest Rapid Transit Corridor and within spitting distance of the Fort Rouge Transit Station. But most importantly, it's a welcoming home for their 10-year-old Boston terrier-pug cross, Gertie.
"If dogs weren't allowed we wouldn't even have looked at it," Fiks says, adding they discovered another perk after moving in last winter.
"We didn't realize that the walking trails from the rapid transit were back there. We are just thrilled — she gets walked on that trail every day, all day, which is great."
Gertie has been with the couple since she was a pup, and she's top dog in the household, literally and figuratively. Their busy business schedule is planned around her needs, and they've hired a professional dog walker to ensure she gets plenty of exercise.
"We literally treat our dog like she's our baby. Our whole life revolves around her."
Over the past decade, Fiks, Farkus and Gertie have lived in a big house with a yard and in a larger condo, but while they've downsized from 1,500 square feet in their previous home to just under 900 square feet, they haven't sacrificed on style or comfort.
An interior designer by trade, Fiks says she often tells people size doesn't matter as long as a home has a great layout, and their Metro condo fills the bill, with a balcony to extend their space to the outdoors.
The apartment-style building's common areas include a gym and a party room, and it's home to a surprisingly large number of social animals.
"It's funny because there's so many dogs in the building … all the dogs kinda get to know each other and you don't know the people's names but you know the dog's name, which is hilarious," Fiks says. "You'll say, 'Good morning Rigley,' and you have no idea what Rigley's parents' names are. I would say half the people on our floor have dogs — big ones, small ones, it runs the gamut."
Finding a condo that welcomes big dogs can be a challenge, as Jeff and Julie Hodge discovered last summer, when they decided to sell their South Pointe house and move to a smaller, low-maintenance home with their five-year-old golden retriever Guapo (Handsome in Spanish).
Julie says Jeff did most of the searching, and he found that even though many condos accept pets, they typically have size restrictions.
"Our dog is about 90 pounds, close to that. He's very quiet, he's very well behaved, he's not a big barker, but with the size restrictions it's hard to find a place that would accept that size," she says.
Eventually, they landed on StreetSide's The Rise in Bridgwater Centre. Close to walking paths and a growing number of shops, eateries and services in the pedestrian-friendly village centre, the apartment-style condo is in their preferred neighbourhood, and it has several other benefits that suit their lifestyle.
"We wanted to strike much more balance in our lives. We are fairly busy at work, both of us, and we don't want to come home and start cleaning and doing the maintenance of the house," Julie says. "We were just looking for the right fit for us and The Rise is it."
StreetSide marketing coordinator Margaux Braund says all the company's condominiums are pet-friendly, and it lifted weight and size restrictions about two years ago. With the exception of Bluestem Condominiums in Sage Creek, where one pet is allowed, buyers may have up to two pets, subject to board approval.
"So far, we're hearing a lot of positive feedback from buyers about being pet-friendly," she says. "We recognize that animals are just as much a part of someone's family as anyone and we embrace that."
While Jeff Hodge is thinking of retiring in another 10 years or so, the couple are not your average empty-nest downsizers. They don't have children, and while the concrete construction was one factor in choosing The Rise, it was less about enjoying the peace and quiet and more about being able to listen to music at a comfortable volume.
"Sometimes, you know, you just feel like blasting the radio," Julie says.
After heating a large house with a vaulted ceiling, she adds that she can't complain about the Hydro bills, and while they enjoy hanging out with Guapo on their large outdoor patio, she and Jeff are happy to trade yard work for more pleasurable pursuits.
"Sometimes you can't put a price on your time — and time spent with family and doing the things you like."