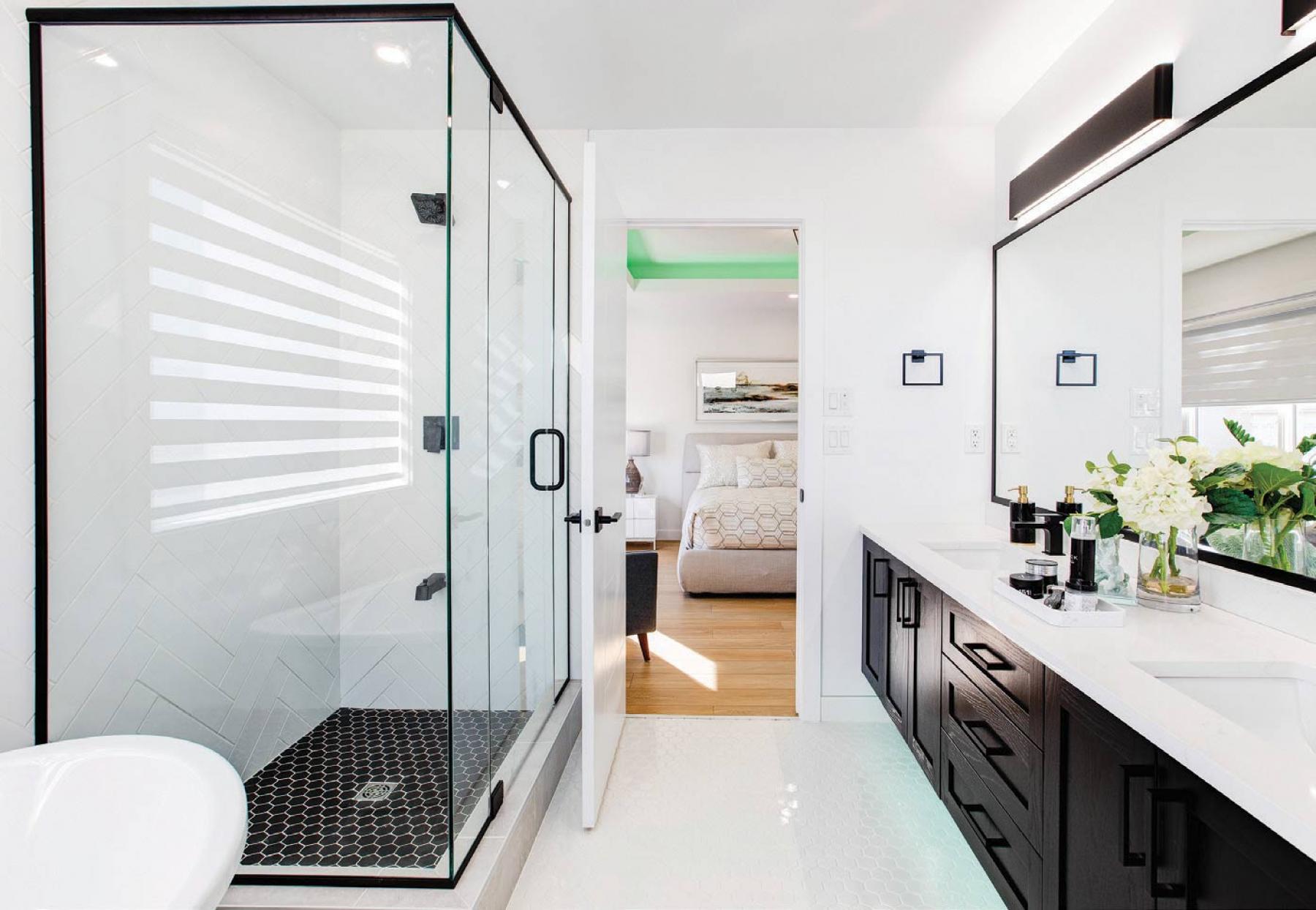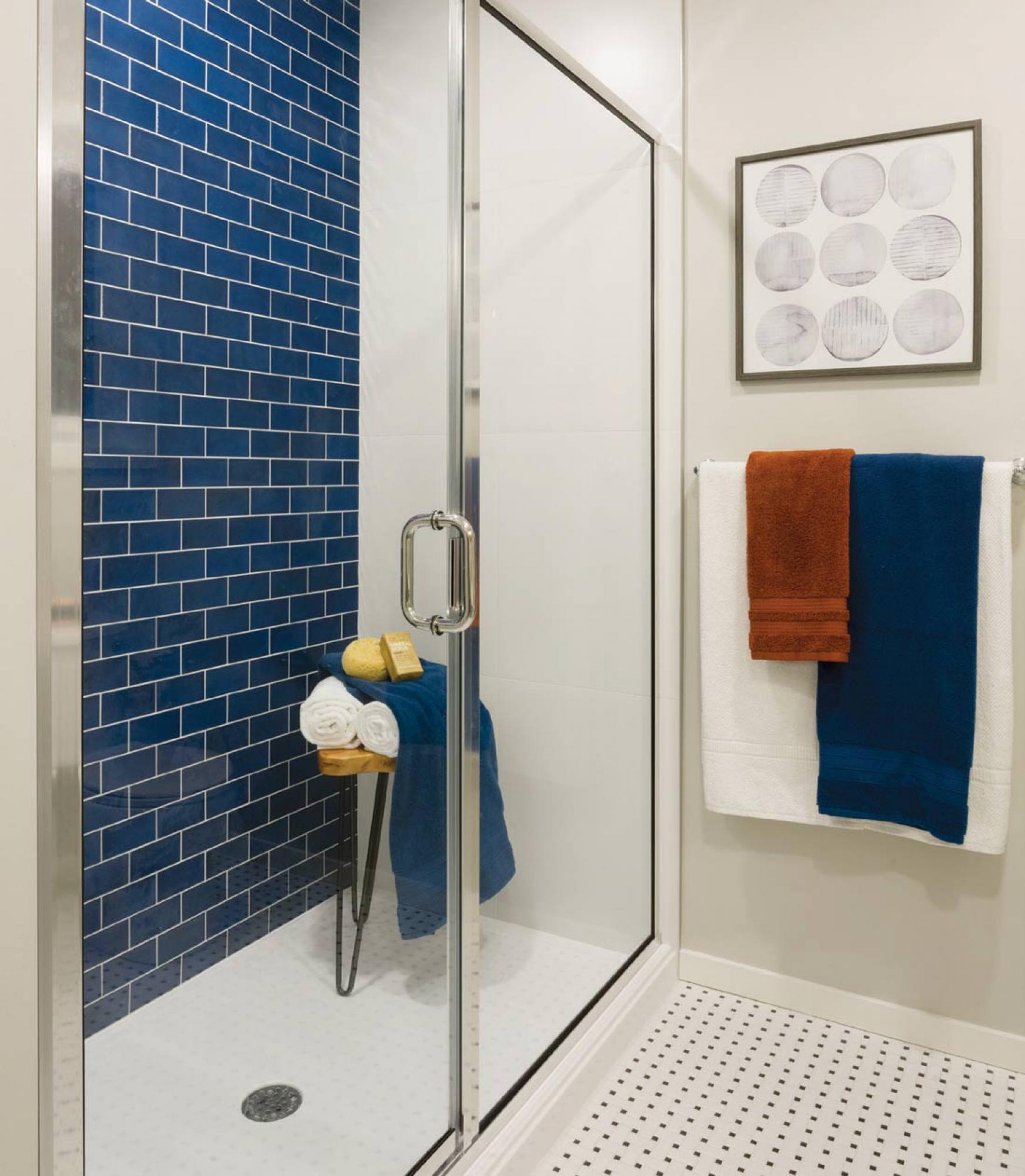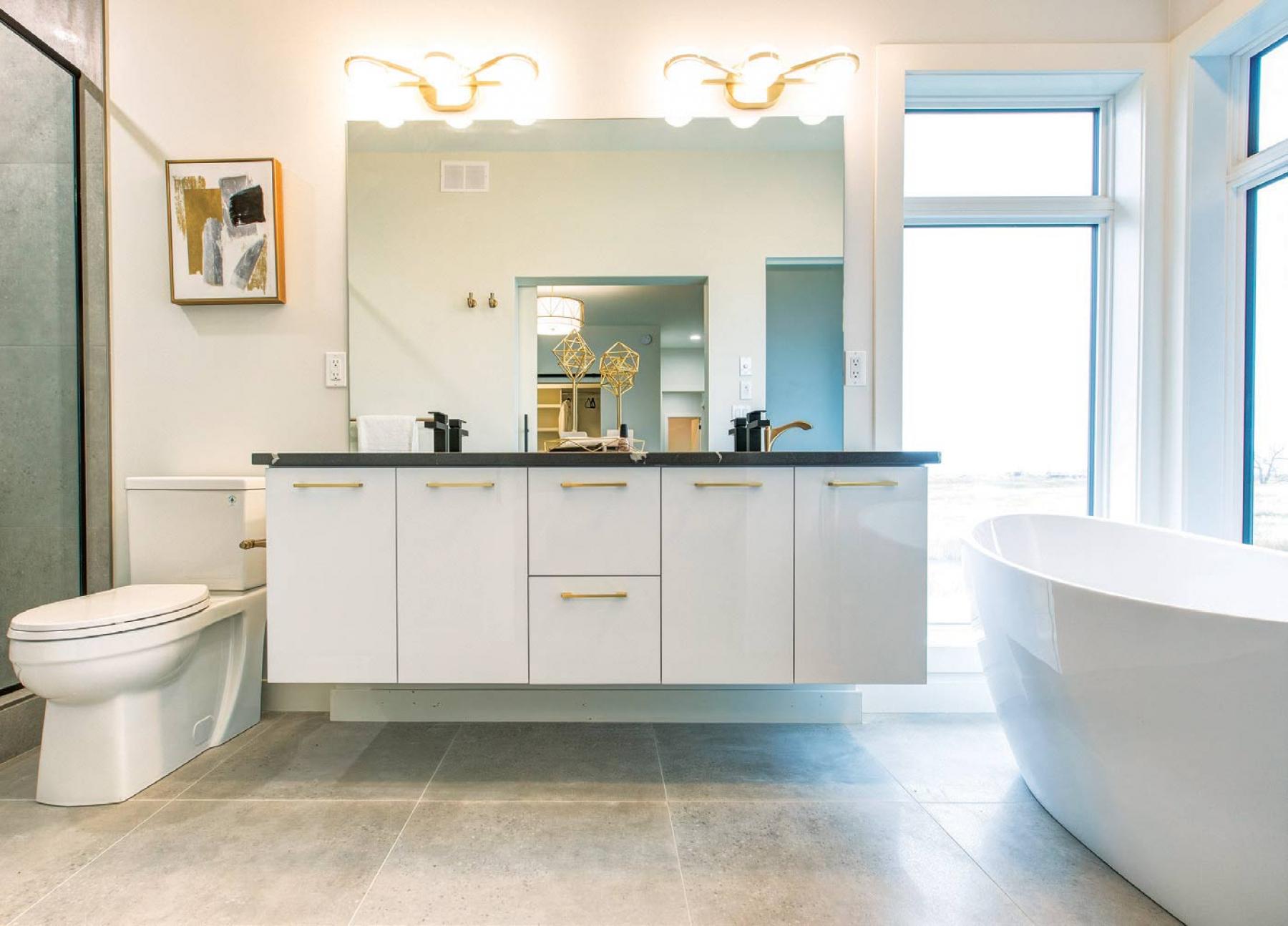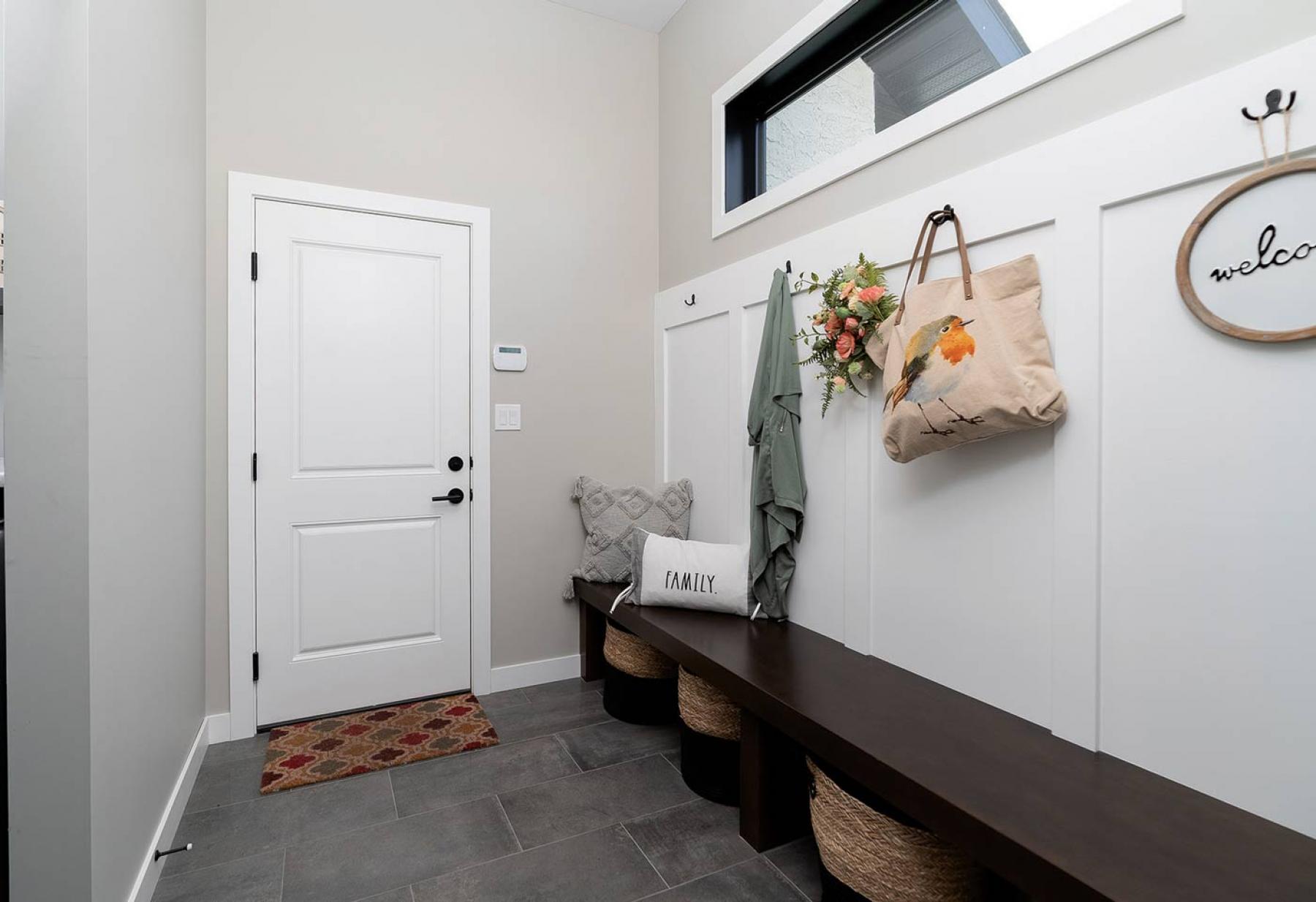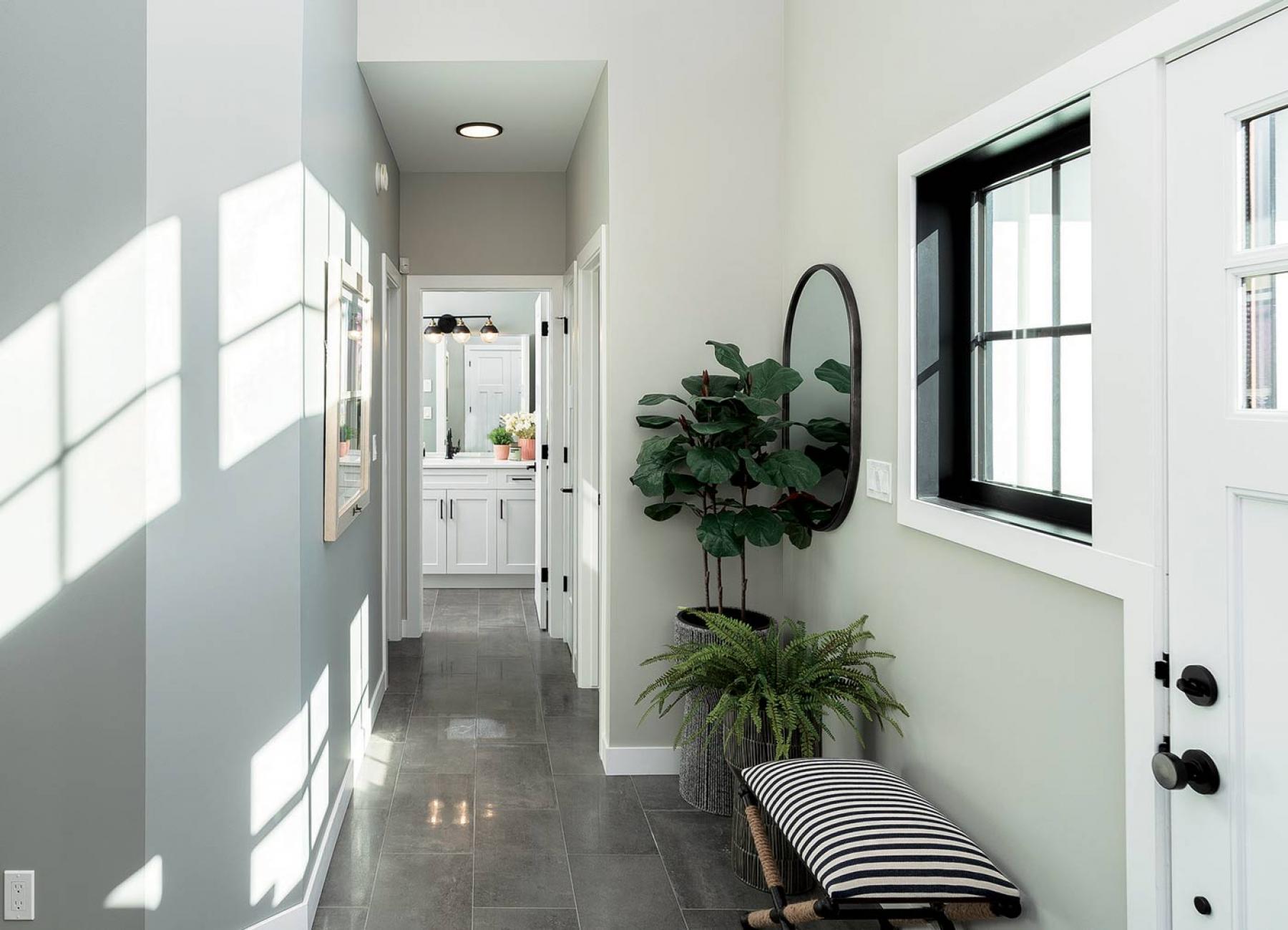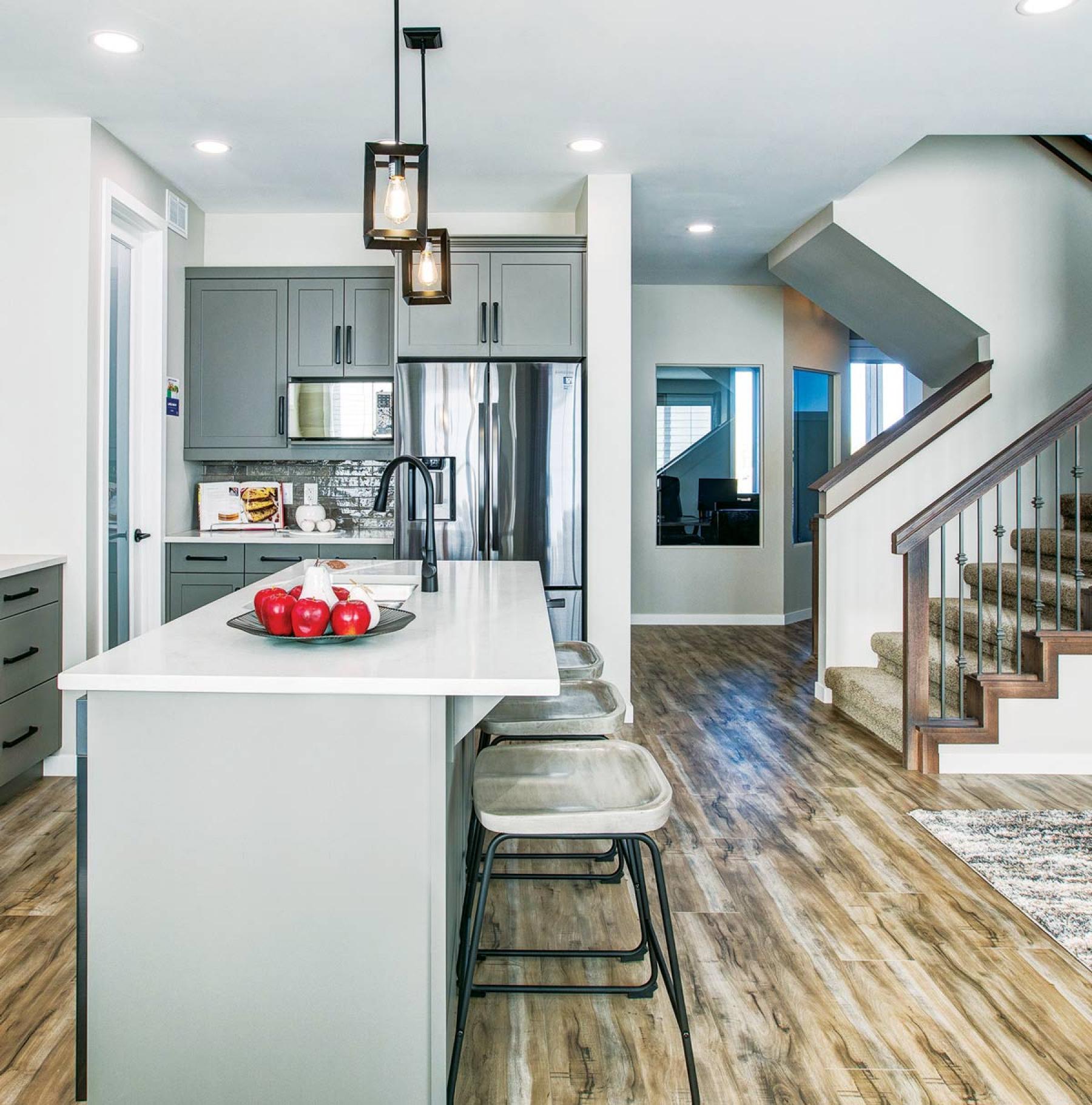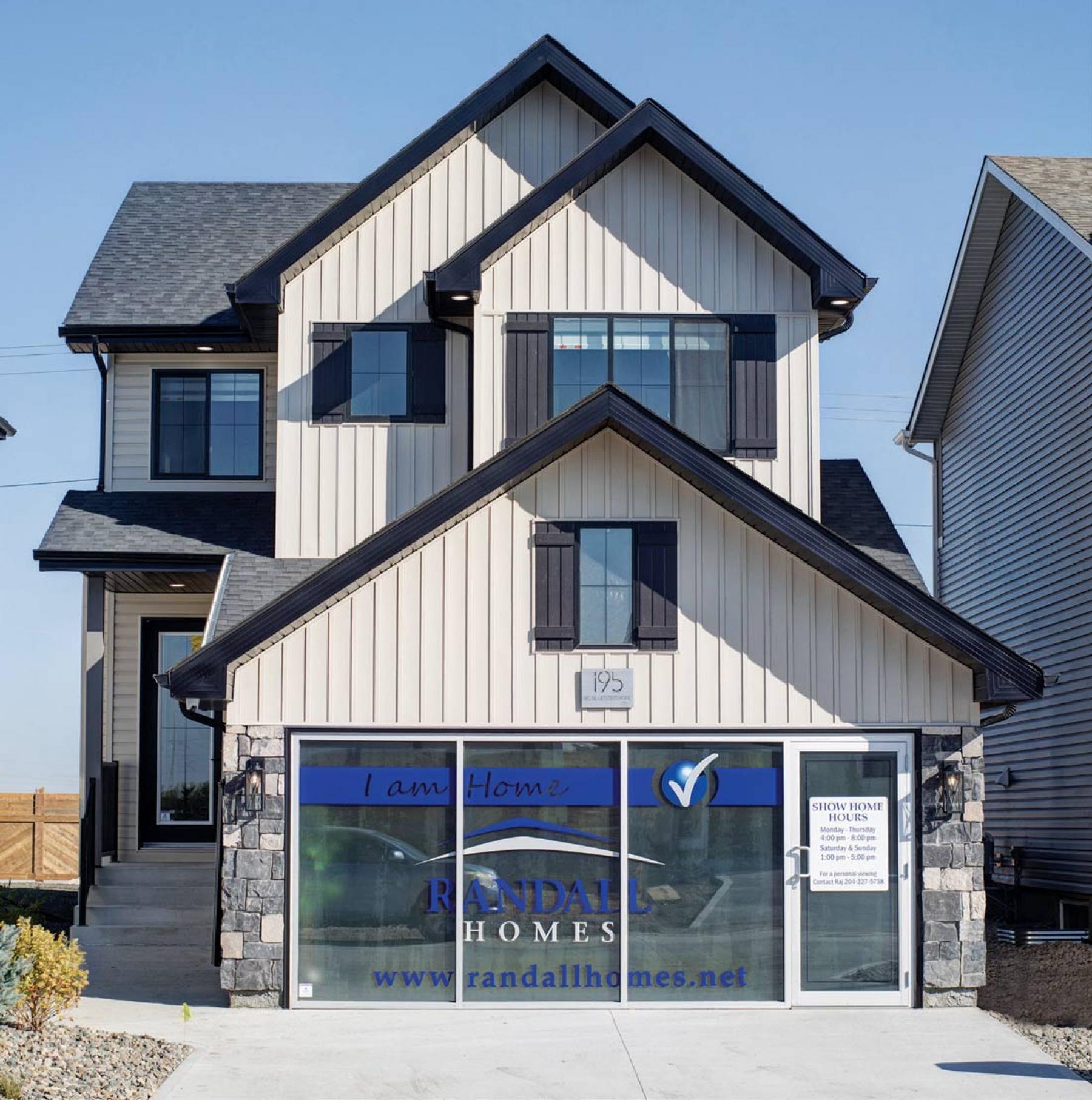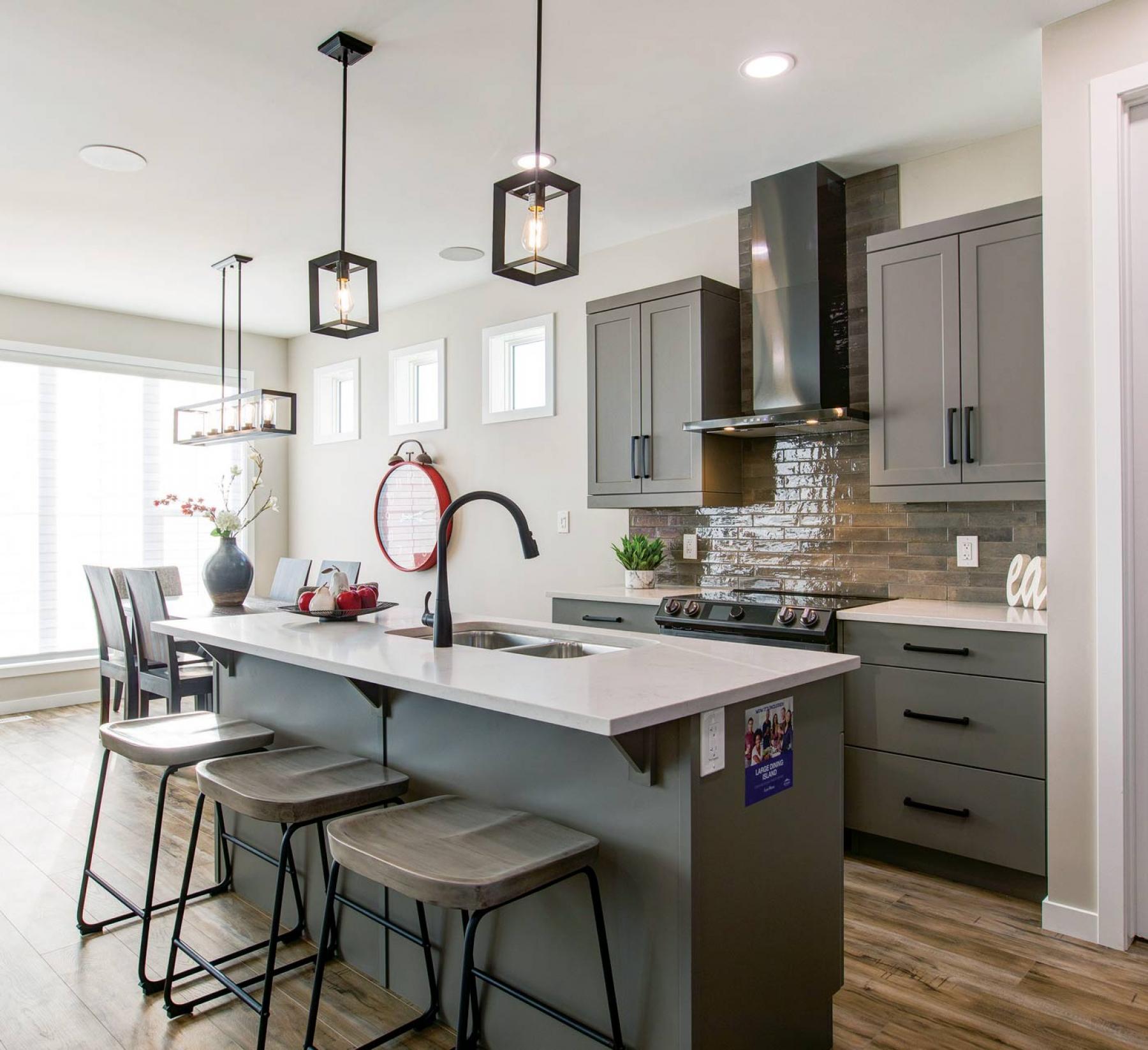 WHITE PICKET FENCES are still in short supply, but if you're craving other iconic comforts of home, you'll find a whole bushel during the Spring Parade of Homes.
Meander through a handful of Parade neighbourhoods and you'll find front porches wide enough to hold a rocking chair or two, along with a side table for your pitcher of lemonade. There's a new crop of gable roofs adorned with wood beams and ornamental windows, and you'll see more modern farmhouses than you can shake a stick at.
YOU'LL FIND FRONT PORCHES WIDE ENOUGH TO HOLD A ROCKING CHAIR OR TWO, ALONG WITH A SIDE TABLE FOR YOUR PITCHER OF LEMONADE.
In the best of times, our home is a refuge from the outside world. Small wonder that in the worst of times granny-chic has become a trend as more of us embrace ultra-soothing homespun habitats.
Vintage-look garage doors and gooseneck exterior lighting, mullion windows and acres of board-and-batten siding fill the traditional bill outside. Indoors, shiplap feature walls, apron sinks, barn doors and clawfoot bathtubs have reached peak popularity.
On the overall design front, builders are tweaking communal spaces to meet our needs for increased flexibility and functionality. When our homes have to do extra duty as satellite offices, gyms, schools and restaurants, having one big open-concept space can be less than ideal. Along with lofts that provide semi-private chill zones, extra main-floor bedrooms that can double as dens or home offices are becoming more common.
Micro-offices and homework nooks are proliferating, and while powder rooms are still handy near mudrooms and garage entryways, more families are opting for full bathrooms in those spaces.
Speaking of mudrooms, they are pouring on the charm these days, with benches and hooks and cubbies that keep the area neat and looking sweet.
Partial walls, galley kitchens and butler's kitchens allow for some clean separation in main living areas. And that old standby haven, the primary bedroom, hasn't lost any of its lustre.
WHILE POWDER ROOMS ARE STILL HANDY NEAR MUDROOMS AND GARAGE ENTRYWAYS, MORE FAMILIES ARE OPTING FOR FULL BATHROOMS IN THOSE SPACES.
Curbless showers of all sizes are making a statement with colourful or artfully placed tiles. Bowl-shaped bathtubs are making waves and many en suites more than live up to their billing as spa-like retreats.
Size matters to many homeowners, and whether you're into downsizing, upsizing or right-sizing, the Parade of Homes has every base covered. Duplexes, townhome condominiums, cozy bungalows and large-scale luxury are on display — and in a few dozen prime locations, from Brandon to Stonewall and St. Adolphe.
If you need a deluxe five-bedroom showpiece overlooking the Assiniboine River in Headingley, check out Artista Homes' knockout Parade entry at 60 Curry Drive in Taylor Farm. Bungalow townhome more your speed? Irwin Homes is showing a three-bedroom, three-bath model in East St. Paul at Gateway Point. You can go a little bit country in Winnipeg's doorstep communities or settle down on a transit route in your favourite corner of the city.
Regular show-home visiting hours are extended during the Spring Parade of Homes. However, you can make an appointment to tour a show home outside of Parade hours, and remember, show homes are open year-round.
DUPLEXES, TOWNHOME CONDOMINIUMS, COZY BUNGALOWS AND LARGE-SCALE LUXURY ARE ON DISPLAY.