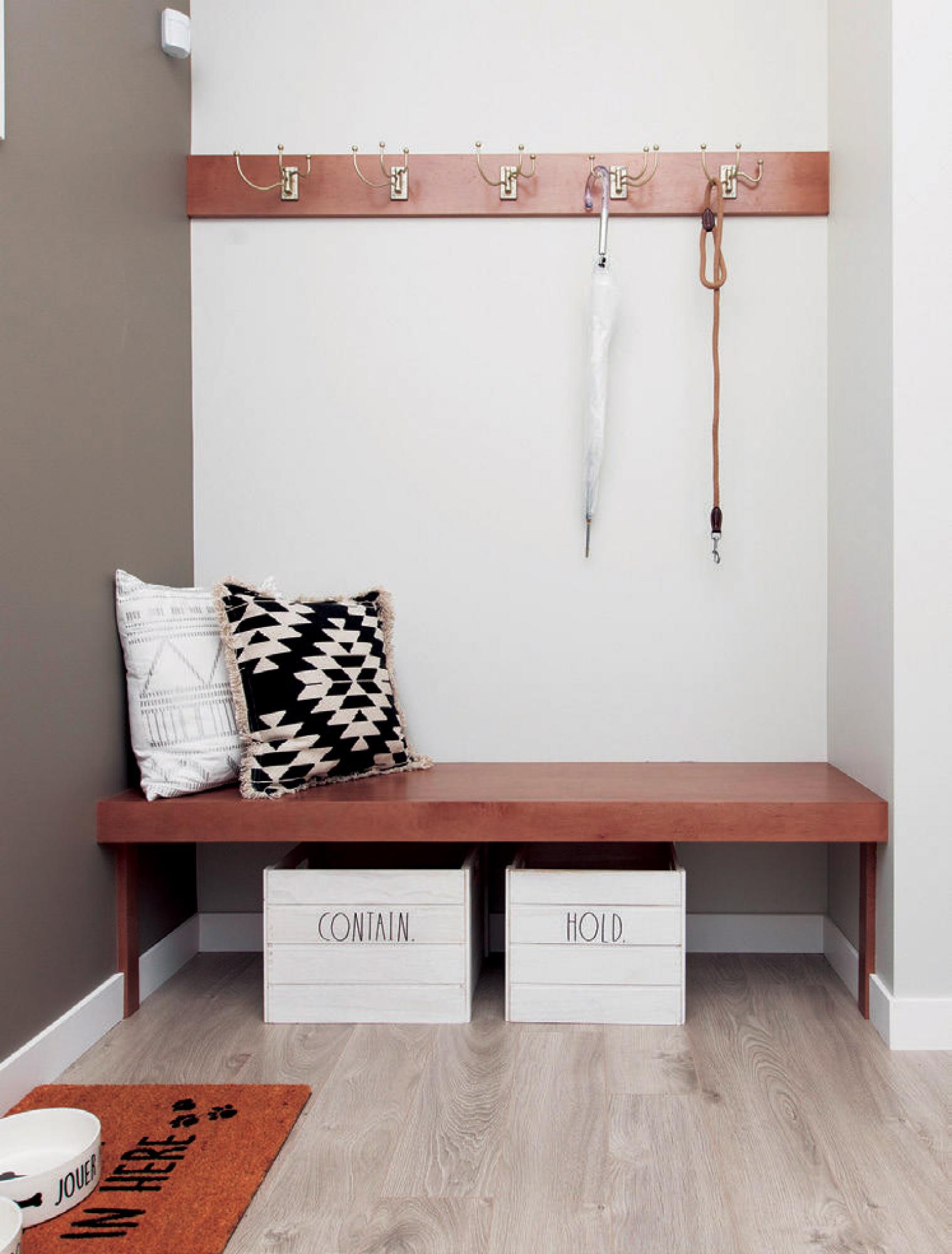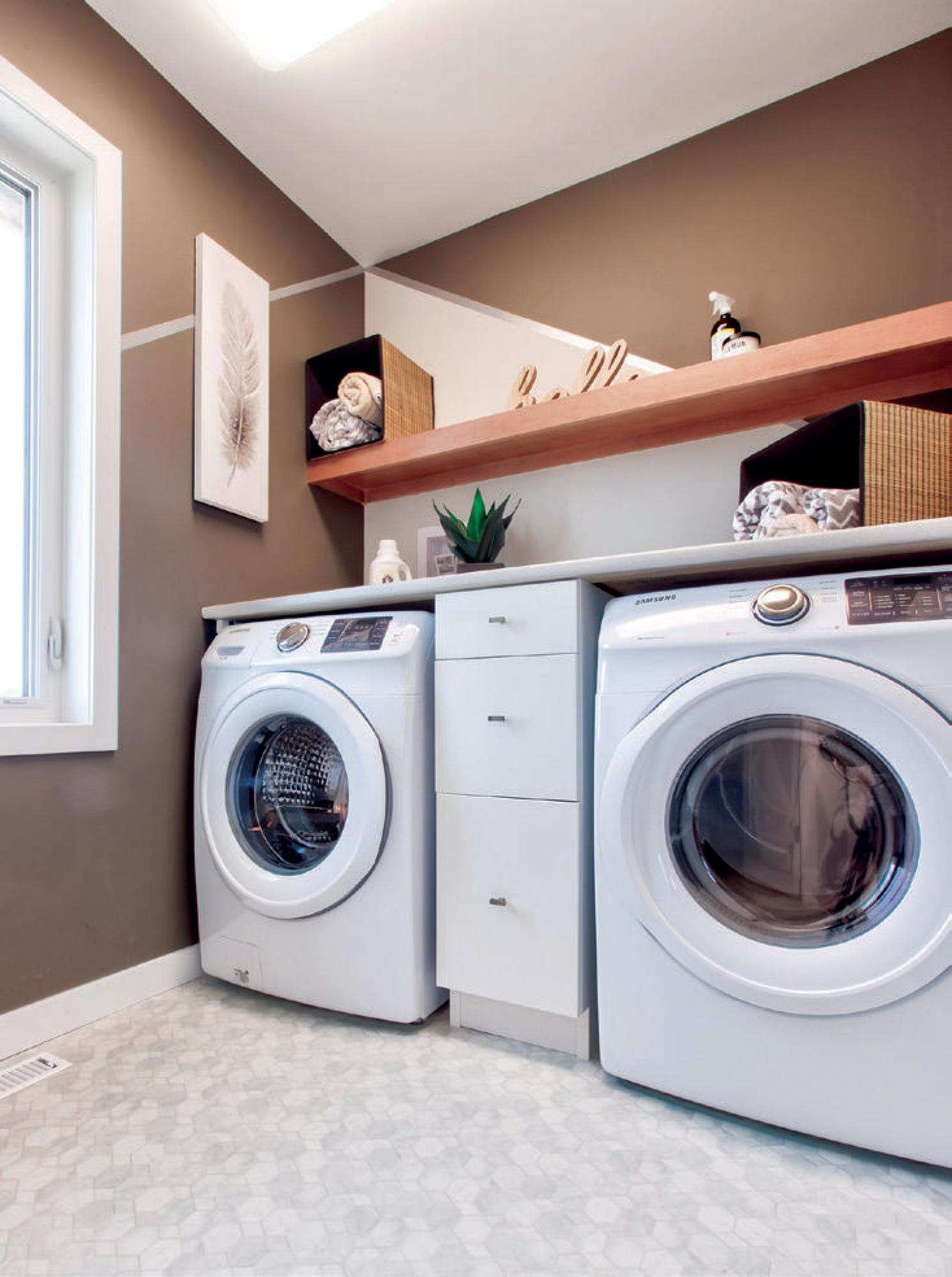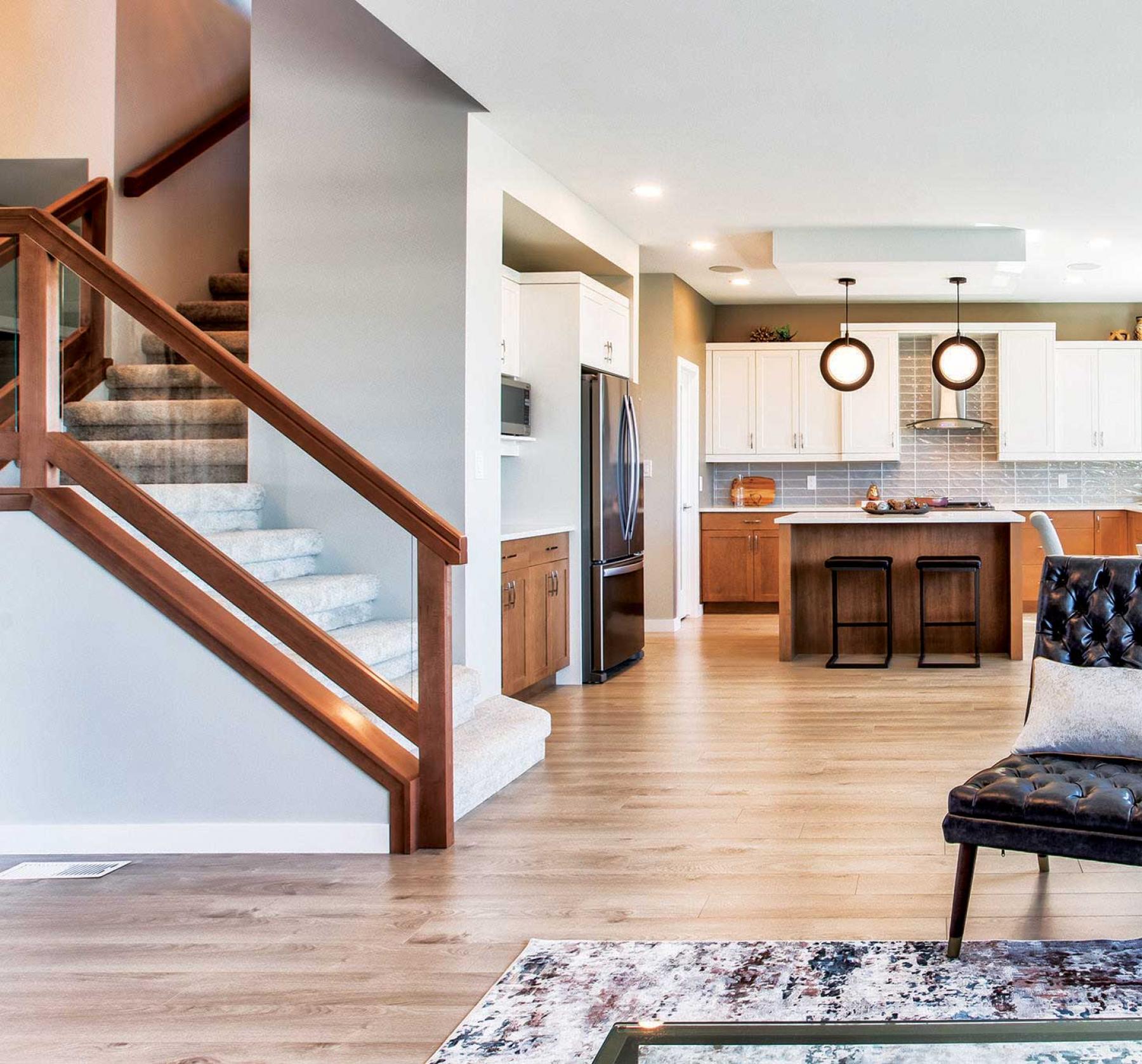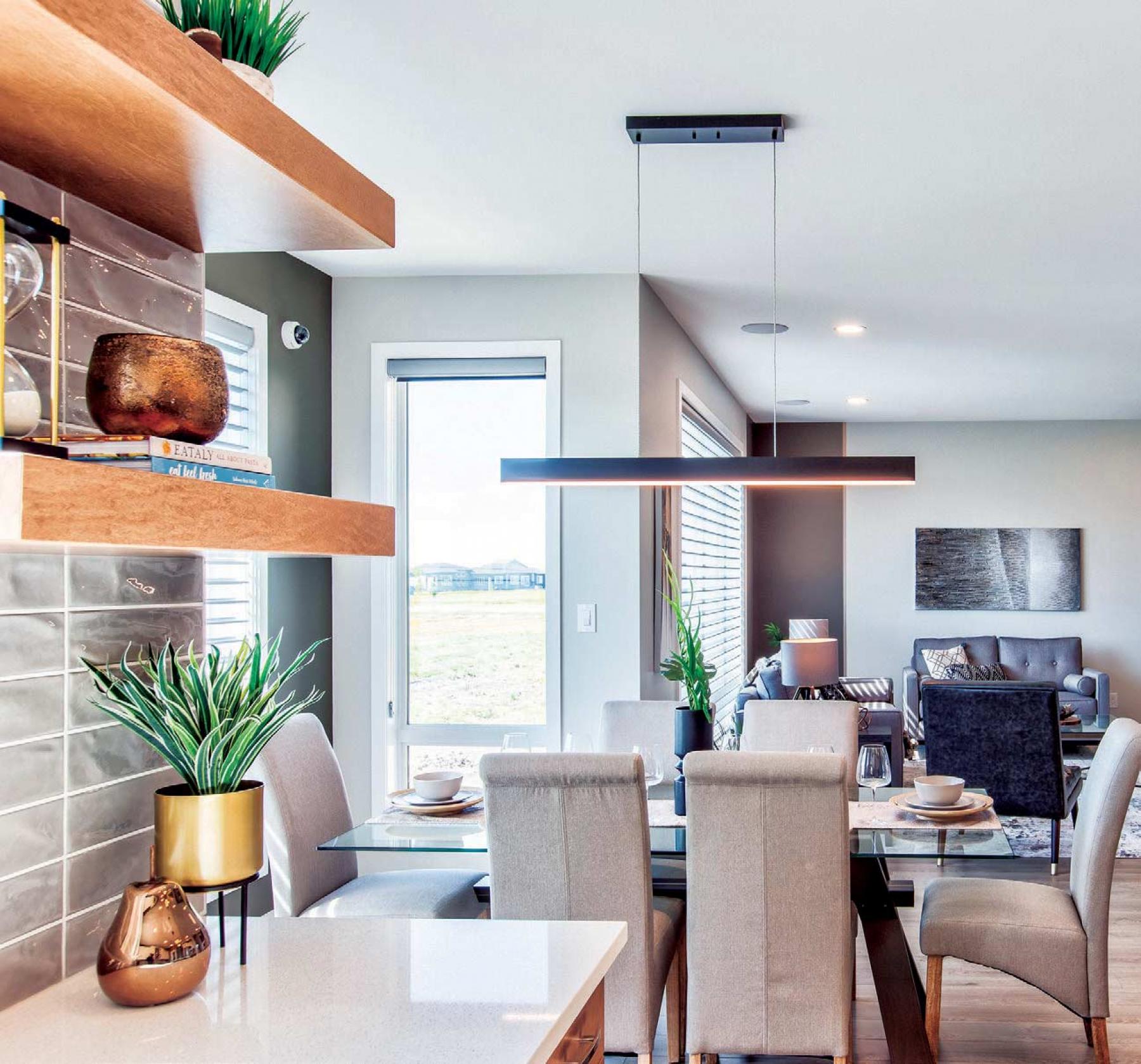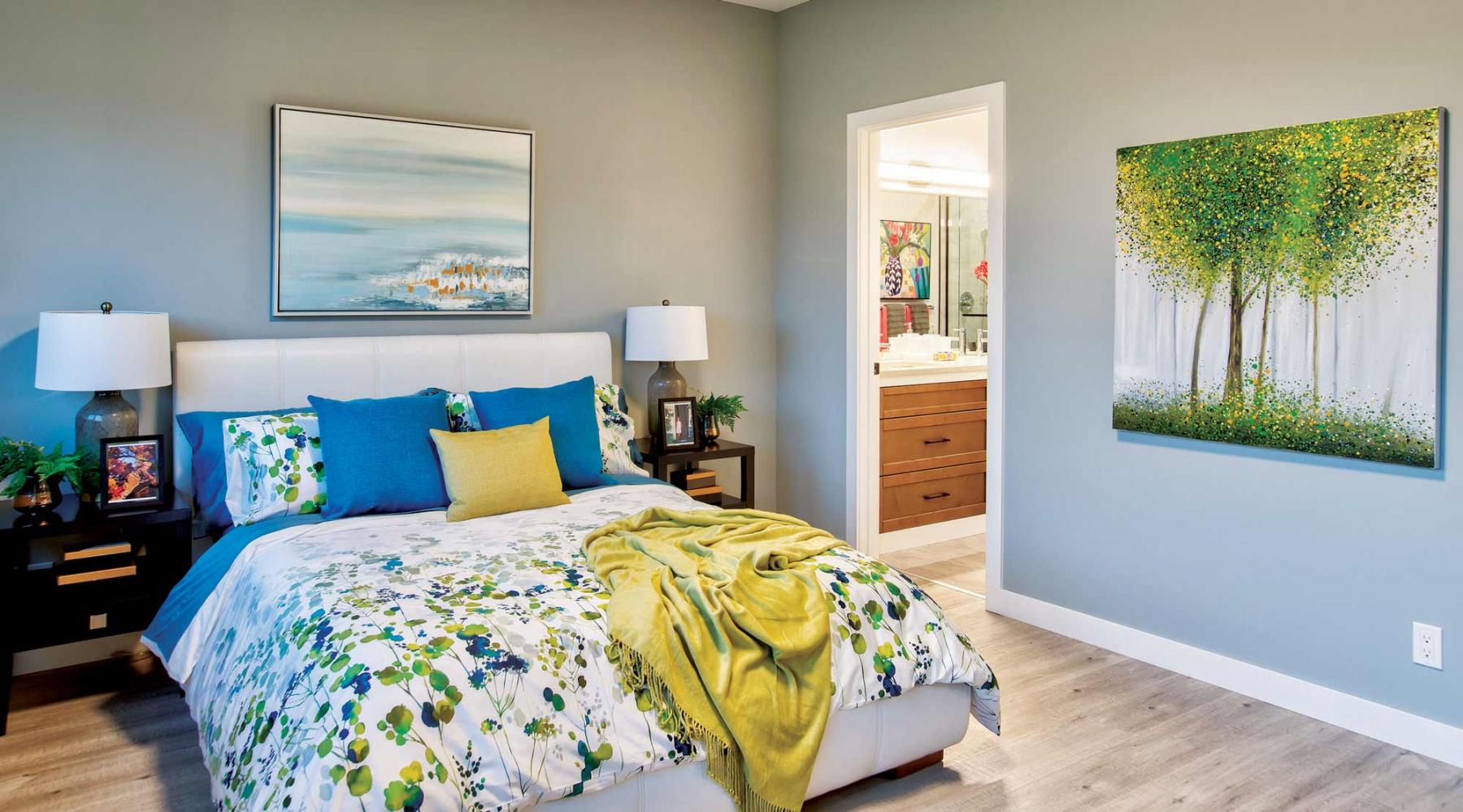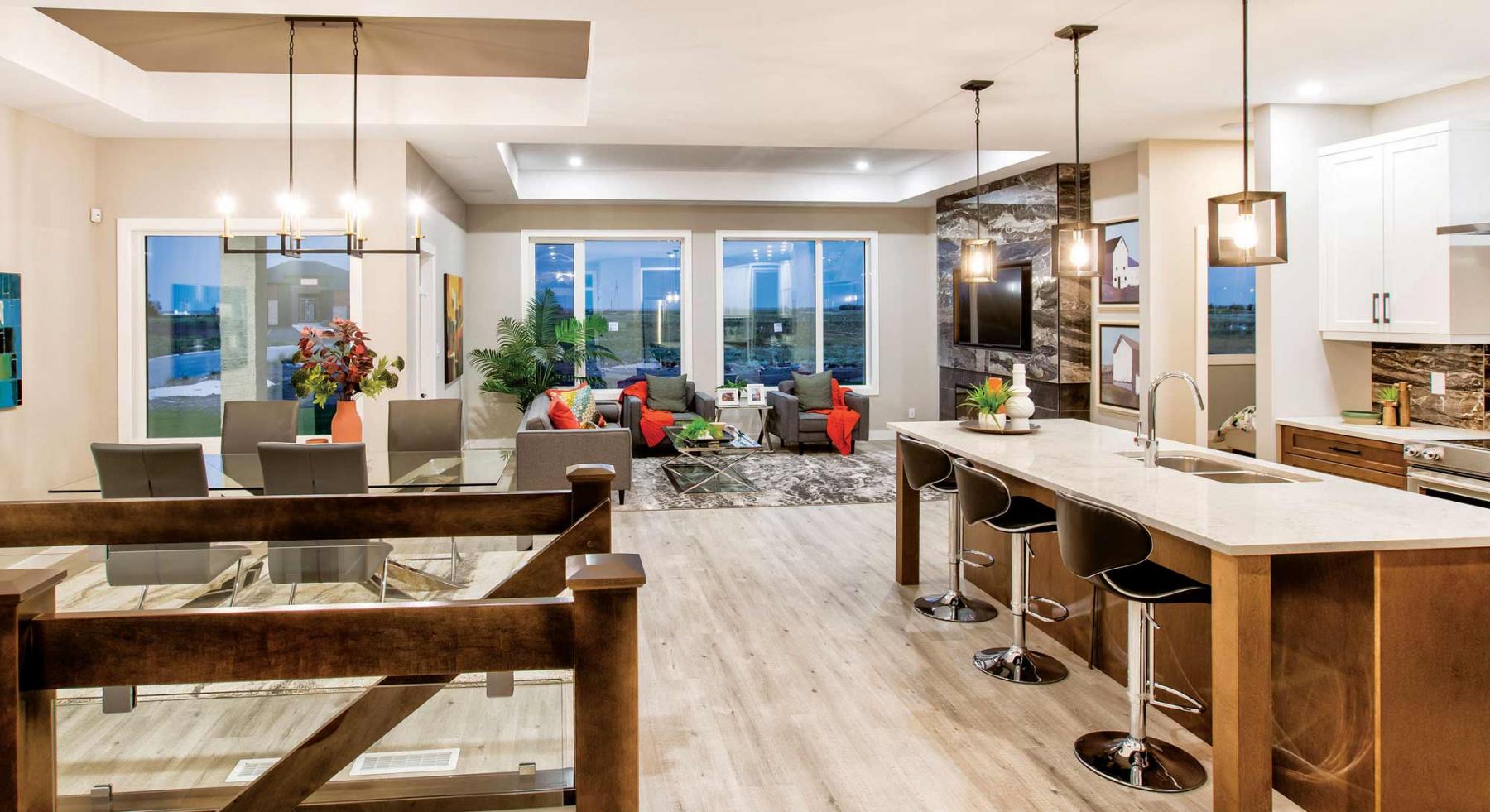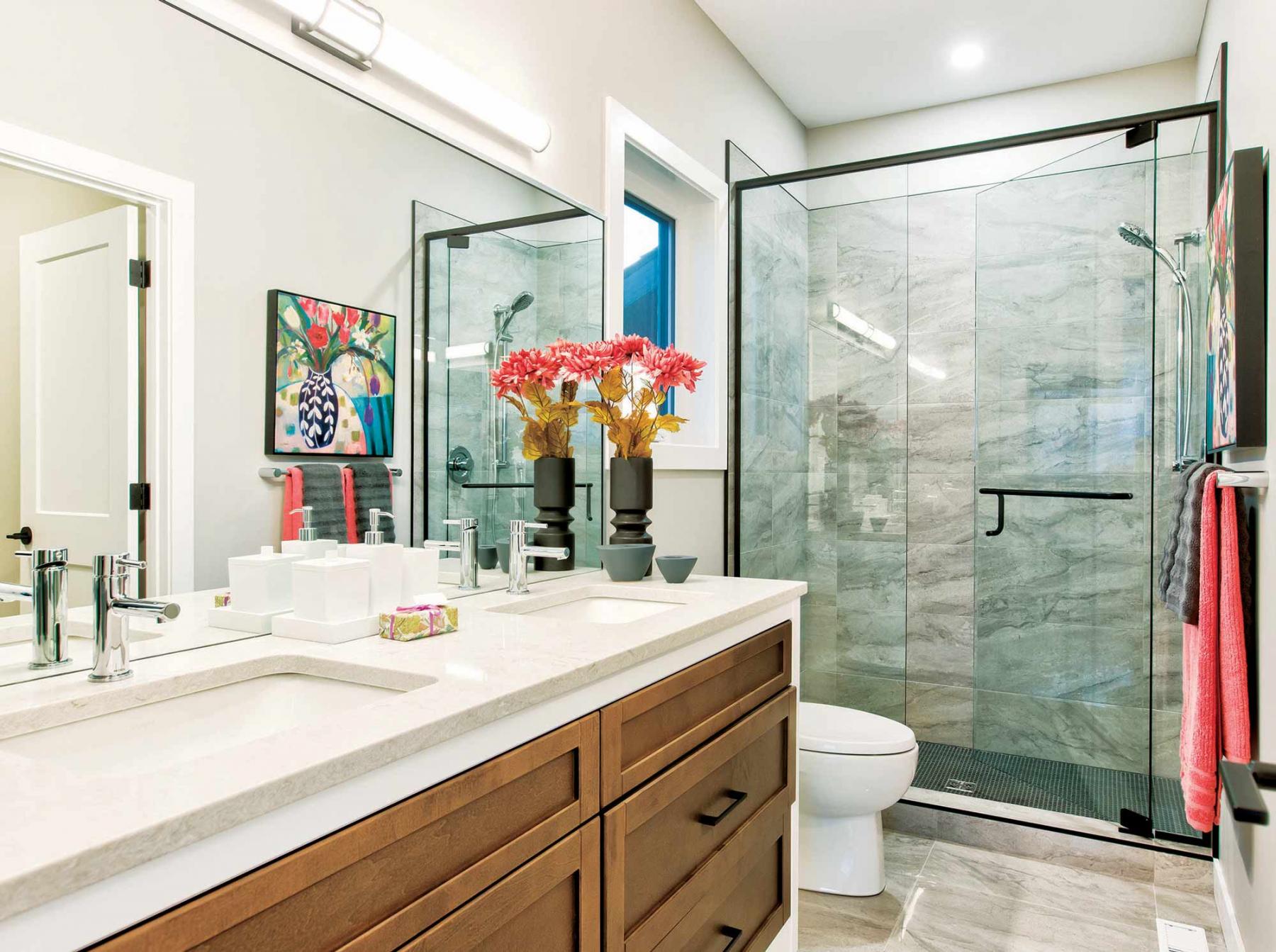 >> MORE MANITOBANS are discovering the benefits of living large in sprawling communities beyond city limits. Lots sizes are bigger, nature is closer and it's often just a short commute back to Winnipeg and all of its urban amenities.
In Oak Bluff West, realtor Blair Holm, of Royal LePage Prime Real Estate, says the growing population tends to be made up of two main demographics — retirees who want to enjoy country life, and couples under the age of 45 who want to raise a family in a small-town atmosphere.
Both groups are likely to find an ideal fit in a pair of Parade of Homes entries — the Foxridge Homes bungalow at 9 Erb Farm Rd., and the Avanti Custom Homes two-storey model at 5 Erb Farm Rd.
LOTS SIZES ARE BIGGER, NATURE IS CLOSER AND IT'S OFTEN JUST A SHORT COMMUTE BACK TO WINNIPEG AND ALL OF ITS URBAN AMENITIES
The Avanti home is a bit of a rarity in a neighbourhood that's big on bungalows, and Holm says huge windows, functional design and attention to small details make the house a standout in every other respect.
"This is my absolute favourite that I've ever worked in. It just has this great feel to it," he says. "It has this nice, open plan at the back. The proportions are just right."
Holm says the dining area could easily accommodate 10 or 12 people for a holiday dinner, but it's still cozy enough for a small family meal, and the entire kitchen radiates warmth. There's an ideal spot for a coffee station near the fridge, and the sink faces a great big window — a feature that leaves the island clear and gives the person on dish-duty a pleasant view of the yard, which is a generous 72-feet wide and 140-feet deep.
The show home has a main-floor den with glass-panel French doors that is currently set up as an office, but it could be built as a main-floor guest bedroom, and along with three bedrooms on the second floor, there's a loft that can be used as a playroom or fourth bedroom upstairs.
THE AVANTI HOME IS A BIT OF A RARITY IN A NEIGHBOURHOOD THAT'S BIG ON BUNGALOWS.
The second-floor laundry is an actual room, not a closet, and it has a big window to provide lots of natural light.
Holm says he likes the fact that you don't see a washer and dryer immediately when you walk in to the mudroom off the garage. Instead, there's a bench, hooks and a couple of dog dishes that give it a homey feel.
In contrast, the front entrance brings the drama, with an 18-foot ceiling height and an immediate view of the maple and glass-panel staircase.
Just down the road, the Foxridge bungalow at 9 Erb Farm Rd. would make a lovely family home, with a principal bedroom suite in the rear and two bedrooms sharing a family bath in a niche on the opposite end of the house — including a front bedroom with a large window that would make an ideal home office.
IT JUST HAS THIS GREAT FEEL TO IT. IT HAS THIS NICE, OPEN PLAN AT THE BACK. THE PROPORTIONS ARE JUST RIGHT.
On the other hand, this house seems tailor-made for retirees who are in the market for a comfortably luxurious country home.
The triple garage has two doors — a double and a single that could open to a workshop. The main living area is open and bright, with big windows overlooking the backyard, and a covered deck off the dining area.
"It's a great plan for a family, or a couple," says interior designer Tara MacTavish. "It has a nice sized master suite with a walk-in shower, and a nice big mudroom with a walk-in closet."
Another standout feature is the large-format, 24-inch by 48-inch Ames tile on the great-room fireplace. It's repeated on the kitchen backsplash in an eight-inch by 48-inch format.
"The tile is exquisite in this house," MacTavish says. "It makes a statement."