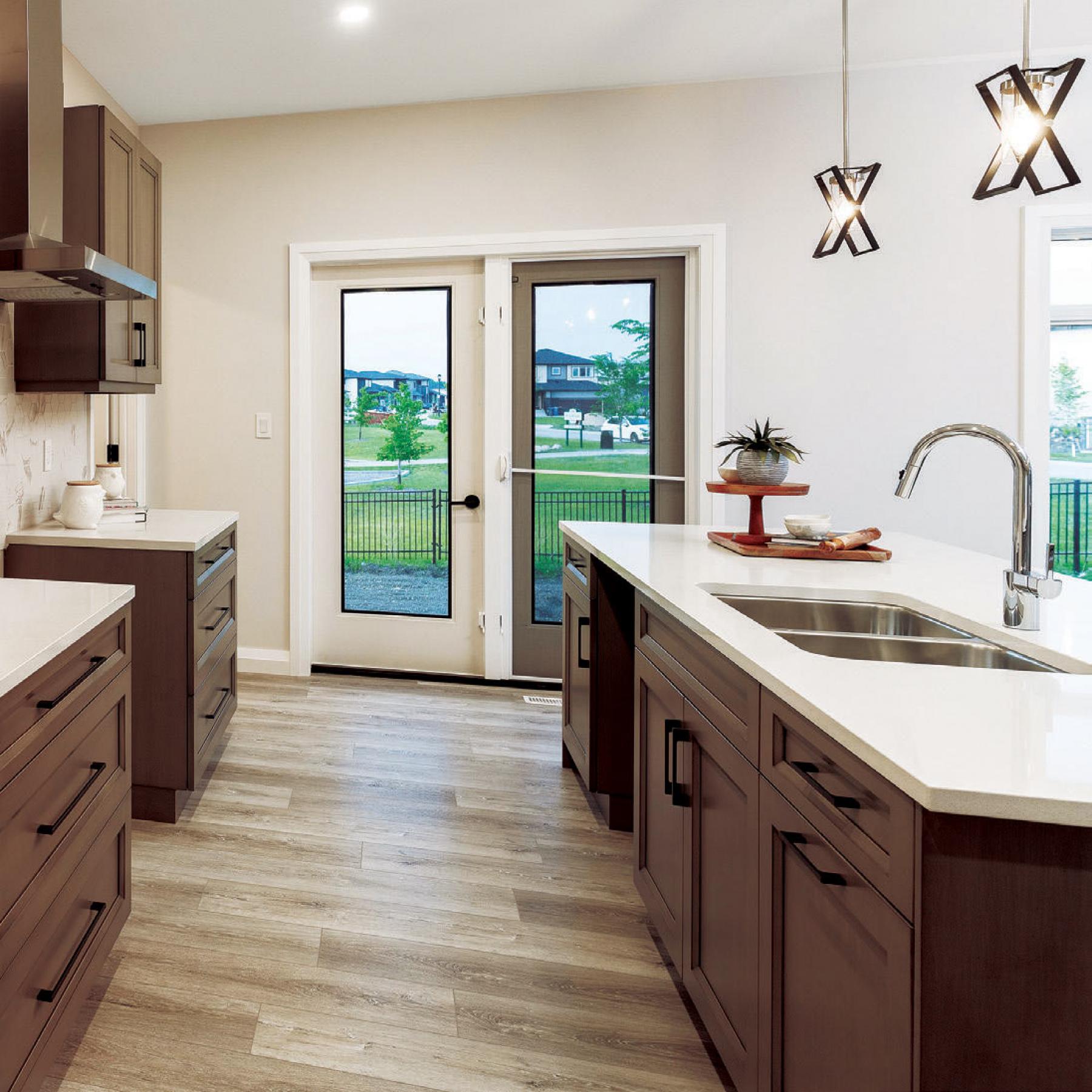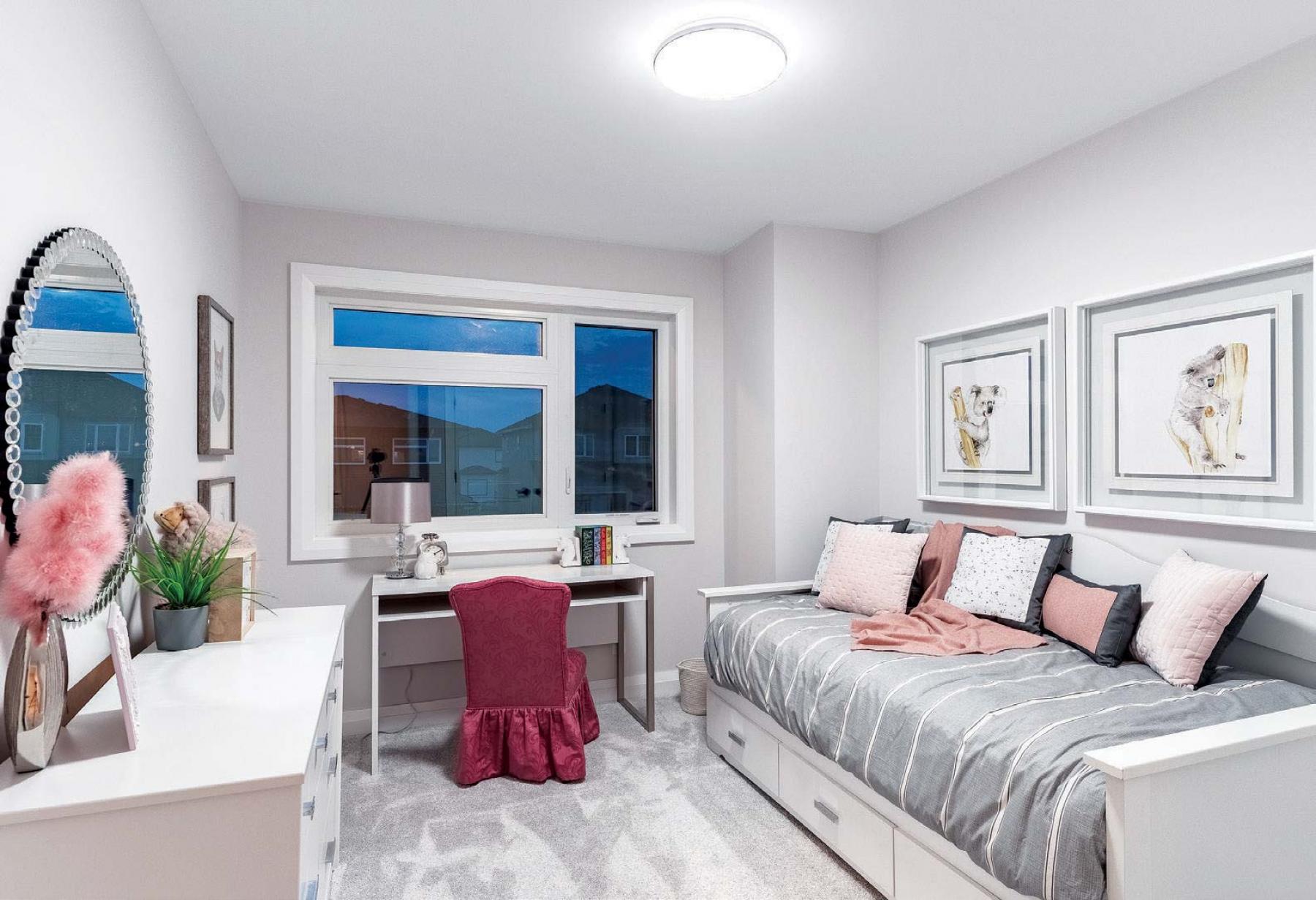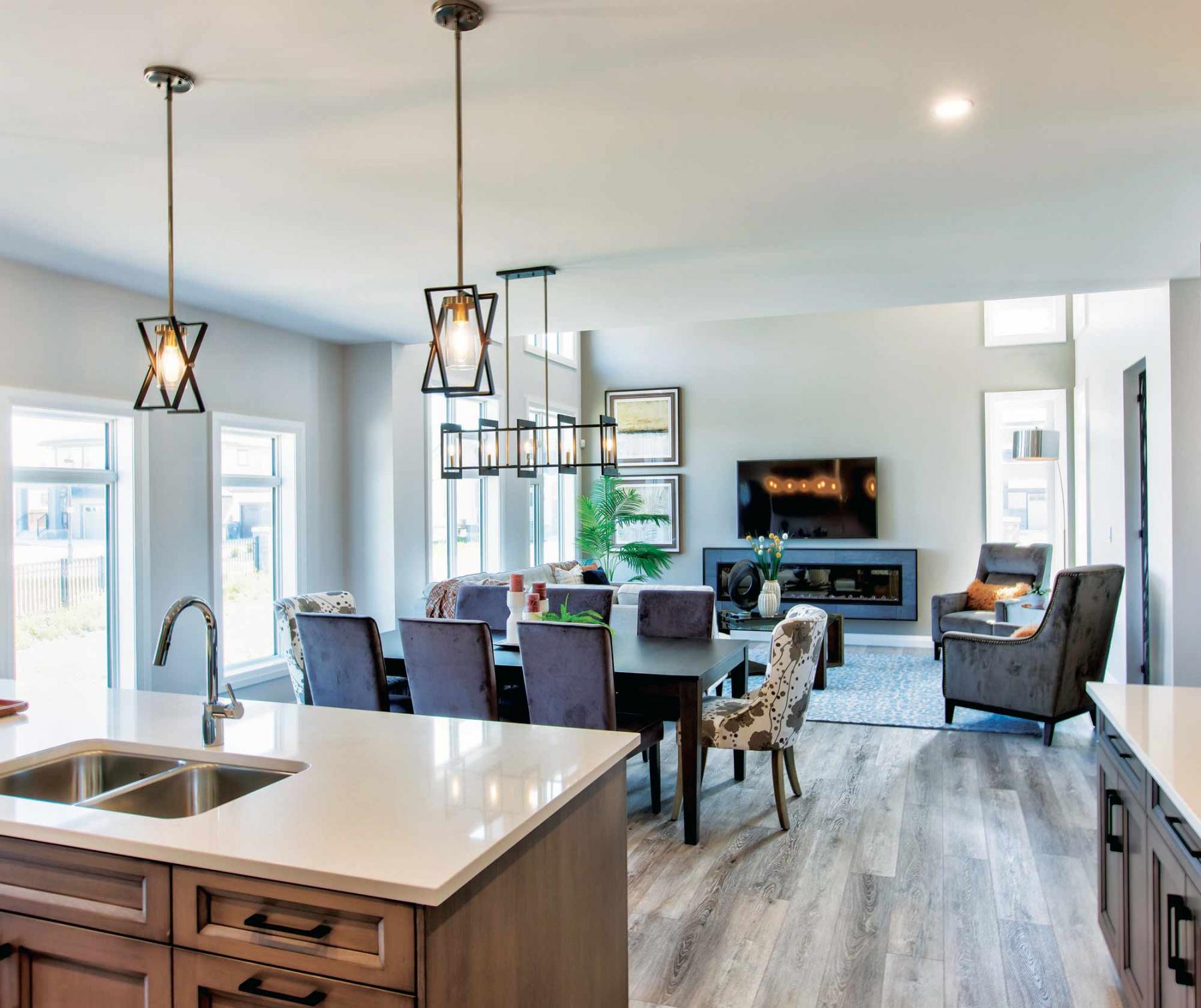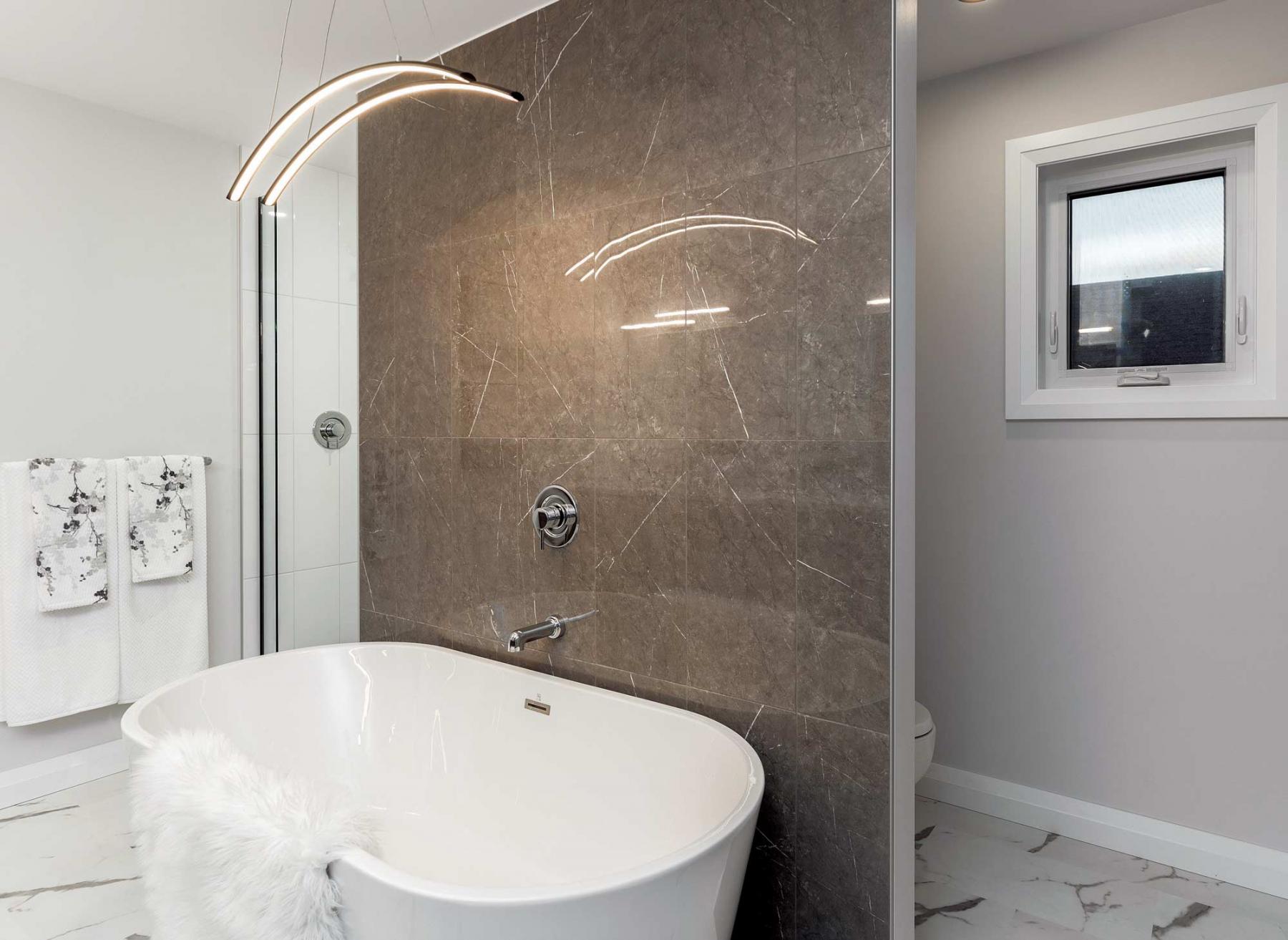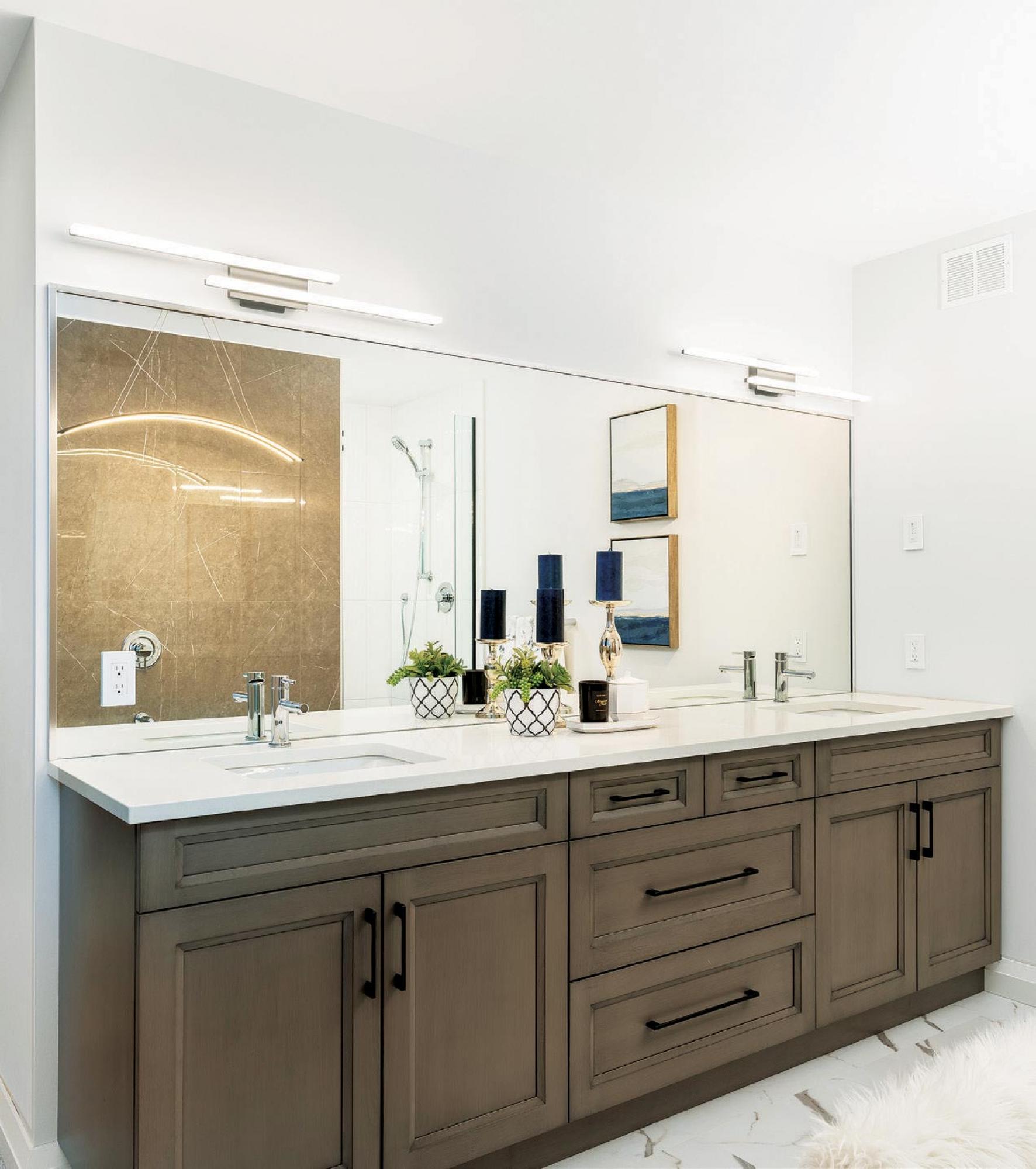 >> IT'S EASY to make a house look great — making a house that "lives well" takes some effort, says Foxridge Homes building designer Jennifer Vermette.
It's clear that Vermette and the rest of the Qualico company's team put a lot of work into the new two-storey Foxridge plan on display at 51 Pebble Creek Gate in Bridgwater Lakes.
"We've all said this is our perfect home. It's very much family, but it's still elevated," says Vermette. "It's chic, it's warm, it's inviting ... it's a really nice home."
Interior designer Tara MacTavish says the clever use of space is evident in every room, but it's particulary apparent in the principal suite. The bedroom's en suite is anchored by a dramatic tiled wall that acts as a backdrop for a freestanding bathtub. It faces a long double vanity, and conceals a shower and a toilet room that are tucked behind the wall.
The foyer is grand, bright and welcoming. And there's an easy flow from the kitchen to the dining area and great room.
"This is a great house to entertain. It's all open; you could have quite a party happening here," MacTavish says.
While the house is open, there are several details that provide subtle separation, Vermette notes.
A metal screen between the foyer and great room provides texture and interest. The kitchen, dining area and great room are clearly defined spaces, thanks to an oversized island and a floor plan that makes the great room a final destination, since there's no need to pass through it to get to another part of the house.
The principal bedroom is thoughtfully planned so that the walk-in closet is located between the bedroom and the en suite. That extra bit of separation ensures that if one person is using the bathroom, the light isn't shining into the sleeping area. And the bathroom windows are high enough that nobody can see in, but the owners can see out.
Large windows throughout the house allow for plenty of natural light, and the effect is heightened in the main living area, thanks to a 14-foot ceiling over the great room.
There's a good-sized mudroom off the garage, opposite a powder room that's tucked behind the kitchen. A walk-in pantry on the opposite side of the house provides plenty of storage, along with a sense of symmetry. And the foyer is large enough for a bench along one wall. Naturally, it also has a big closet for convenience, along with low-maintenance tile flooring that further defines the space.
Vinyl plank flooring on the main floor gives way to lush carpet upstairs, where there's a small second-floor laundry room, a family bath and two good-sized bedrooms at the front of the house, either of which could be outfitted as a den or home office.
MacTavish foresees more requests for dedicated home office space after the events of 2020, and she expects home buyers will be more focused on designs that are a good fit for their lifestyle.
"I think we're going to see people care more about what's in their home and how it functions."