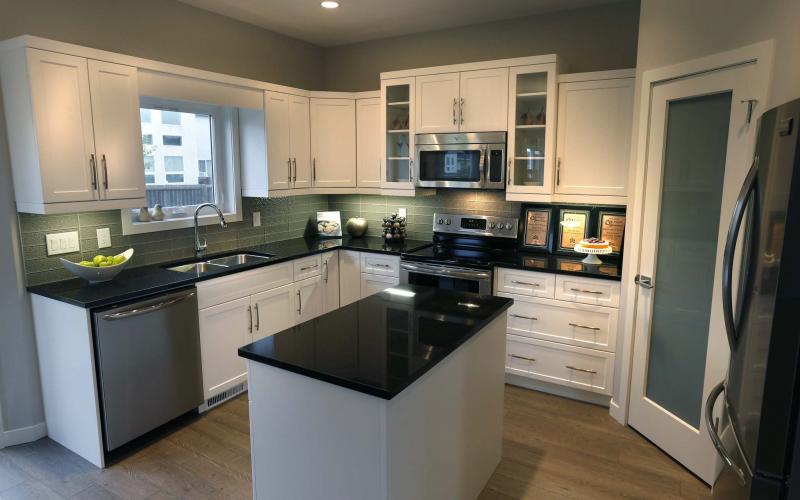 Although the 2016 Fall Parade of Homes has formally ended, you still have plenty of opportunity to revisit those fantastic show homes you saw during the three weeks of the parade. Tens of thousands of people visited 134 new homes by 36 different builders in 39 unique neighbourhoods. It was a whirlwind tour for many and one couldn't be expected to visit every home — no matter how hard they tried.
Many people have the mistaken notion show homes are only open during the Spring and Fall Parade of Homes.
In fact, they are open year-round and, although the hours may not be the same as during the parade, they are able to accommodate all interested clients. So now that your interest in a new home has been piqued by the Fall Parade, the timing is perfect to follow up with another visit.
The crowds were generally huge for the past three weeks. Although you received an excellent welcome and introduction to each new home, it was undoubtedly busy and it may have been difficult for you to have a private conversation with the sales representative regarding the purchase of a new home.
Buying a home is an important decision and, now that you have visited the best new homes in Manitoba, you probably have a number of questions that you would like to ask.
If you took an information piece from the home it will have the contact number for the sales representative. Call and set up a private viewing and meeting. This will give you an opportunity to view in more detail and have a one-on-one conversation without interruption. If you don't have the direct number but recall the name of the builder, call the builder and they can facilitate your meeting.
If you recall the neighbourhood but not the specific house that interested you, you can see the entire Parade of Homes magazine on the Manitoba Home Builders Association website at homebuilders.mb.ca or the Winnipeg Free Press website at winnipegfreepress.com.
The magazine has a listing of all of the homes, where they are located and a brief description of each and the base and selling prices. Whether it was the subdivision or the builder or the particular home that interested you, it's all in the parade magazine.
The important thing to remember is almost all of the wonderful show homes you saw during the Fall Parade of Homes are still available for viewing.
The parade may be over, but the opportunity to purchase your new dream home has just begun.
Mike Moore is president of the Manitoba Home Builders' Association.