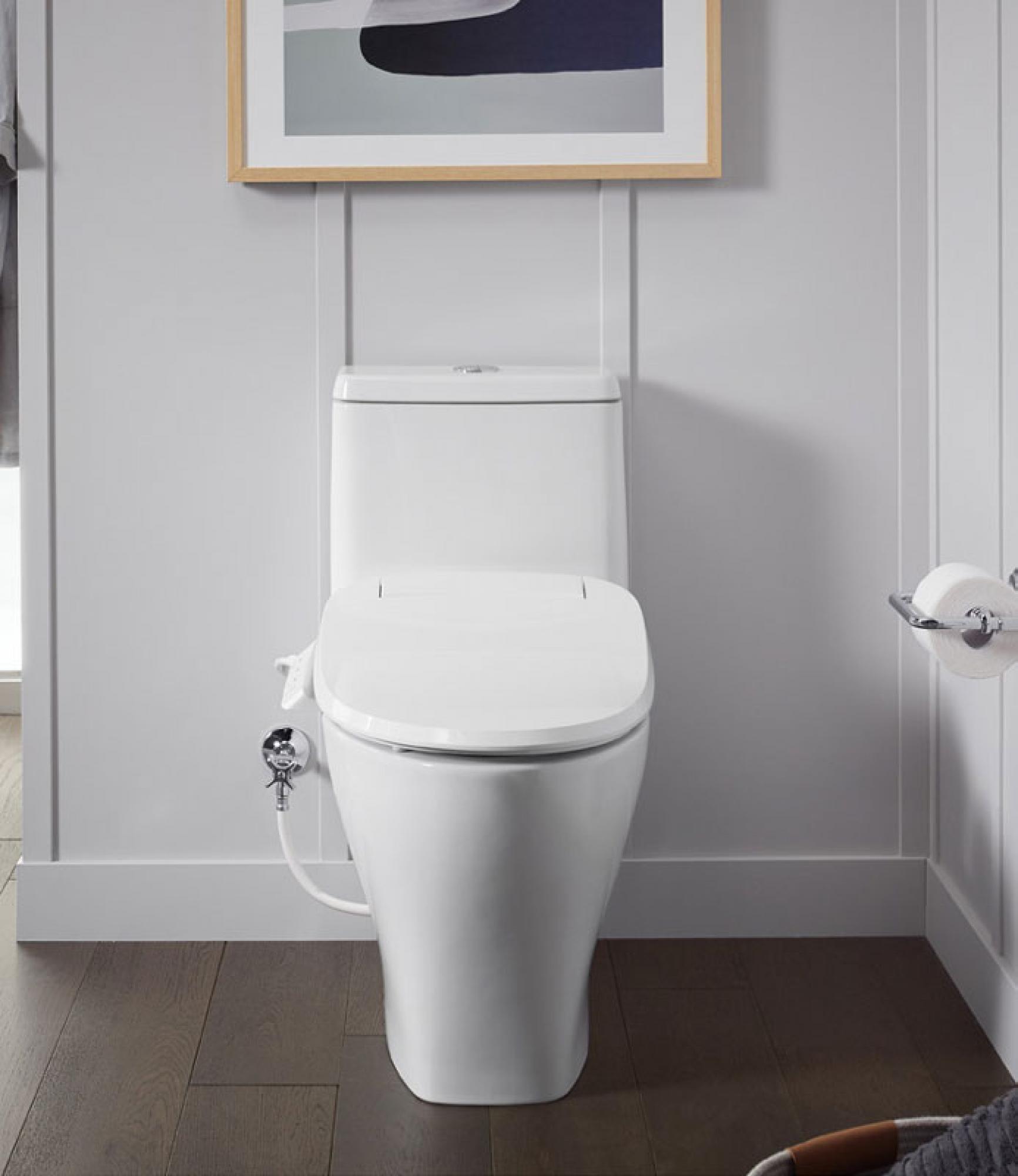 WHETHER SERVING its intended function or as a stylish sanctuary from the outside world, the modern bathroom has a pretty high bar to clear.
No surprise, then, that the roster of new design trends is heavy on creature comforts, gadget-related tech advancements and — this being the Prairies — savvy strategies for achieving the most with the least amount of monetary output.
(image)
Take, for example, the ongoing trend of age- and budget-appropriate bathroom designs, tailored equally to homeowners who plan to spend their remaining years staying put, as well as those who are already planning their next move.
"We have a lot of clients who are in their 60s and 70s, who just want to stay in their homes … for as long as possible," says Tina Driscoll, vicepresident of Dynasty Bathrooms and Kitchens.
"So how do we make that happen? We put in things that are more accessible to them, whether it be a grab bar or a higher toilet. Or maybe we take out that steel bathtub that's hard to get into, and replace it with a curb-less shower.
"Then we have the younger groups, who aren't too sure if they're going to keep their house, and want to go the more economical route. So we steer them towards (a design scheme) that won't break the budget."
Ticking both boxes? Low- or no-threshold showers that make it easier to access your indoor splash pad are conducive to clients of all ages.
"People are planning to have their parents or in-laws live with them, so they're building granny suites — or they're planning to live in a house for that long that they're going to need accessibility," says Astrid Bergstrom, showroom manager at Robinson Bath Centre.
"Low-threshold showers are very big, but even the standard shower bases we're selling, the thresholds on them are very low … they're literally a little bump."
Prevailing toilet trends are also predicated on comfort, and while's there's been an uptick in requests for space-saving tank-less models, the primary consideration remains ease of access.
Witness the popularity of elongated, comfort-height models with slow-closing lids and built-in bidet features. (Bergstrom and Driscoll both note dual-flush toilets never caught on in Manitoba, but confirm all their clients want thrones that are tailor-made for kings and queens.)
Or the predilection for stand-alone tubs — many intended as statement pieces, as opposed to functional soakers — that can be paired with chandeliers or pendant lighting to achieve a dramatic, drop-down effect.
On the fixture front, black is indeed back — more specifically, matte black and satiny gold combos that blend the opulence of the 1980s with current industrial trends.
"It started in the kitchen, then it went to the powder room, then the en suite," says Bergstrom. "This year, I'm quoting on a job where the whole house is black, top to bottom. Trims, the roller bars, handles, everything — black and gold is huge; we even have shower doors on display that are black and gold."
Not every trend looks to the past, however. Many of today's upgrades involve comforts that wouldn't have been imaginable a few decades ago.
As Driscoll points out, showers can be easily augmented with dimmer-controlled pot lights, while en suites can be tricked out with LED mirrors, heated floors and sensors that alert you via smartphone when a leaky pipe is detected.
Bergstrom cites steam units, fogless mirrors, and chroma- and aromatherapy systems as evidence the bathroom's primary function remains self-care, while also noting flat-front vanities and crisp white-and-grey colour palettes prove timeless.
"People are looking for longevity — people are spending money so that they're really going to enjoy (their bathroom) and look back in 10 years and say, 'I still really love that faucet,' " she says.
"No one wants anything frou-frou anymore. It's got to be clean lines, flat fronts, a nice slope in the tub and low-flow toilets that aren't flushing gallons of water every minute. They're looking for undermount sinks that are clean, and fixtures with no doodads on them … so when you walk into the bathroom it really is just classy, and European."
Photos courtesy of Kohler