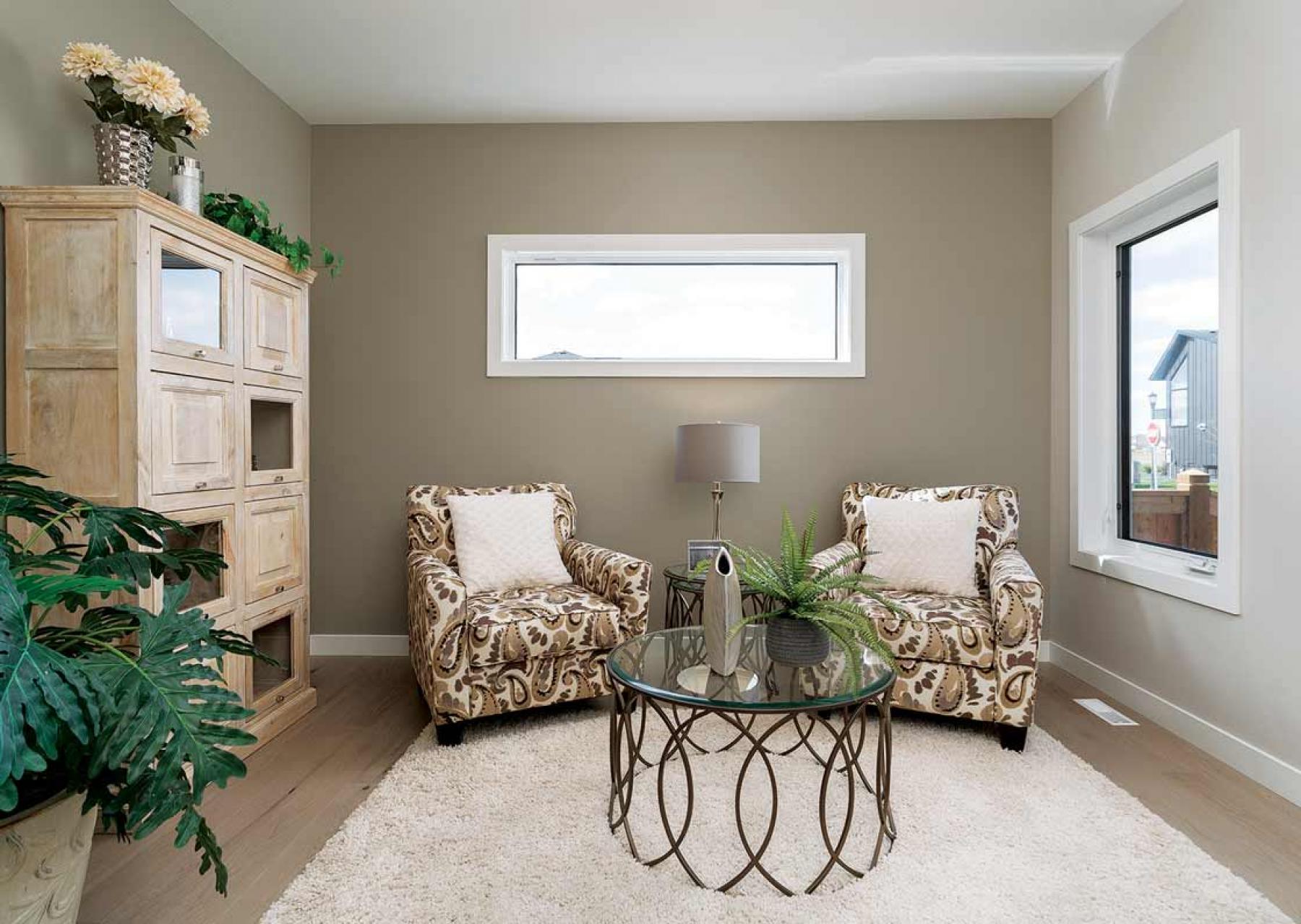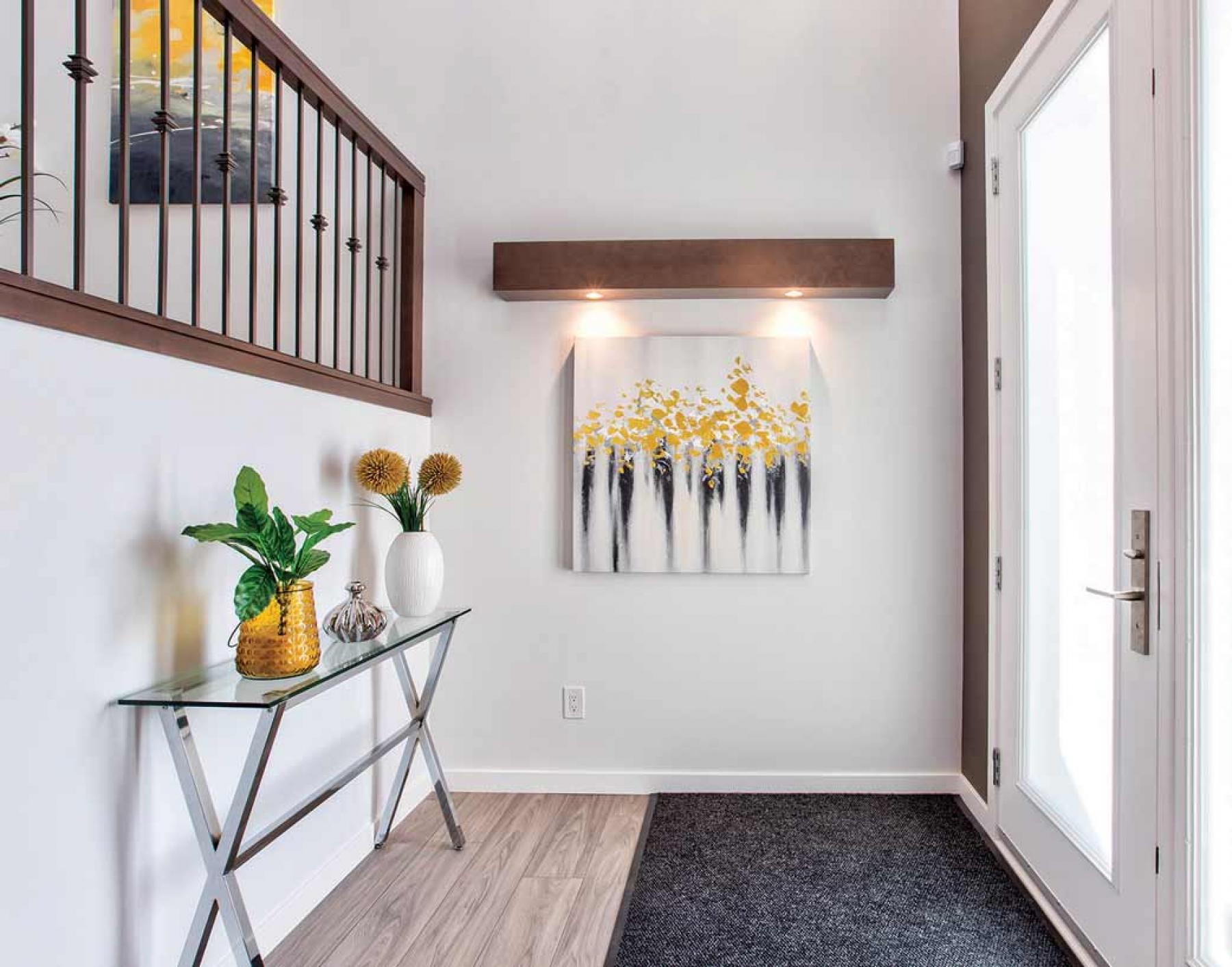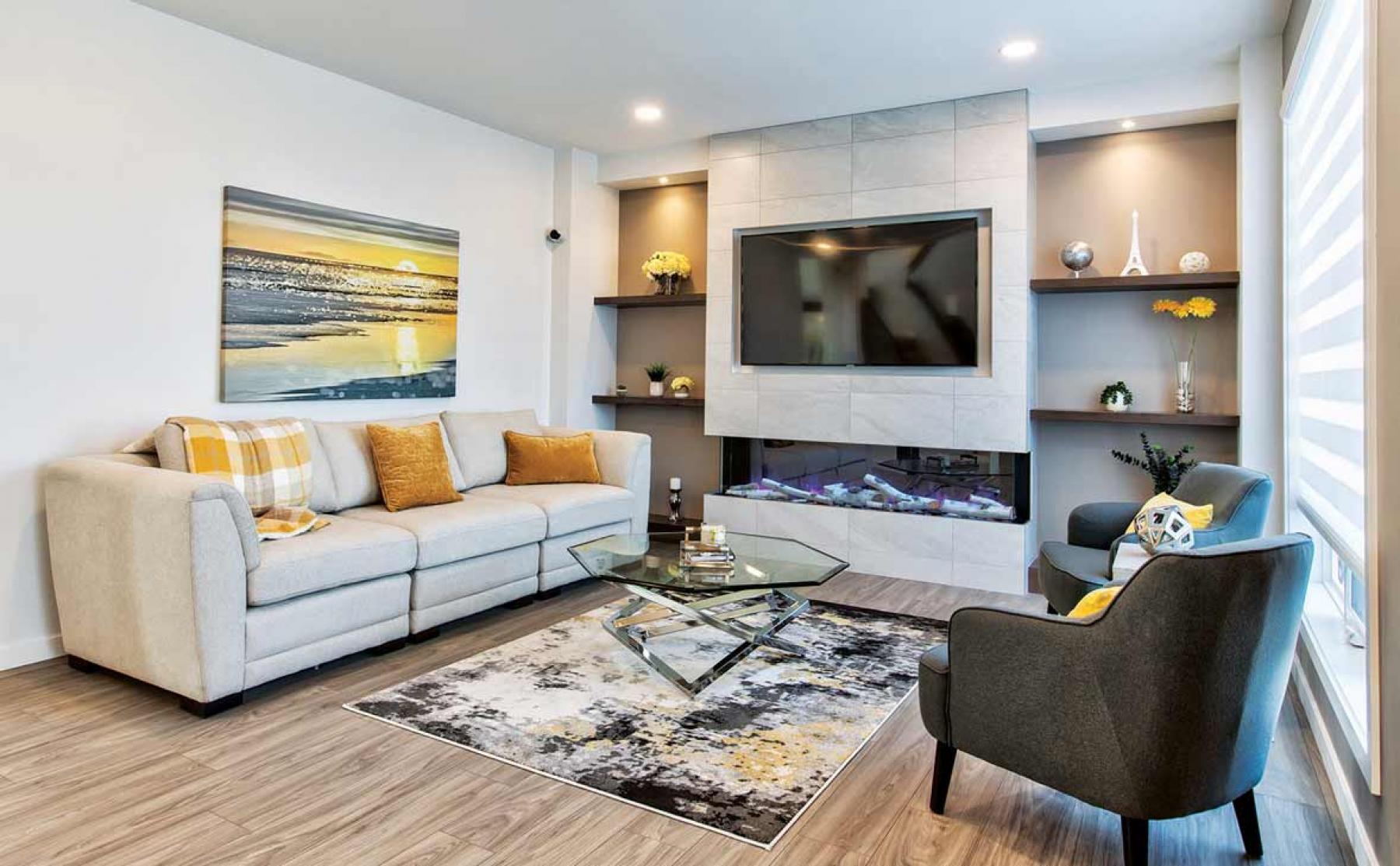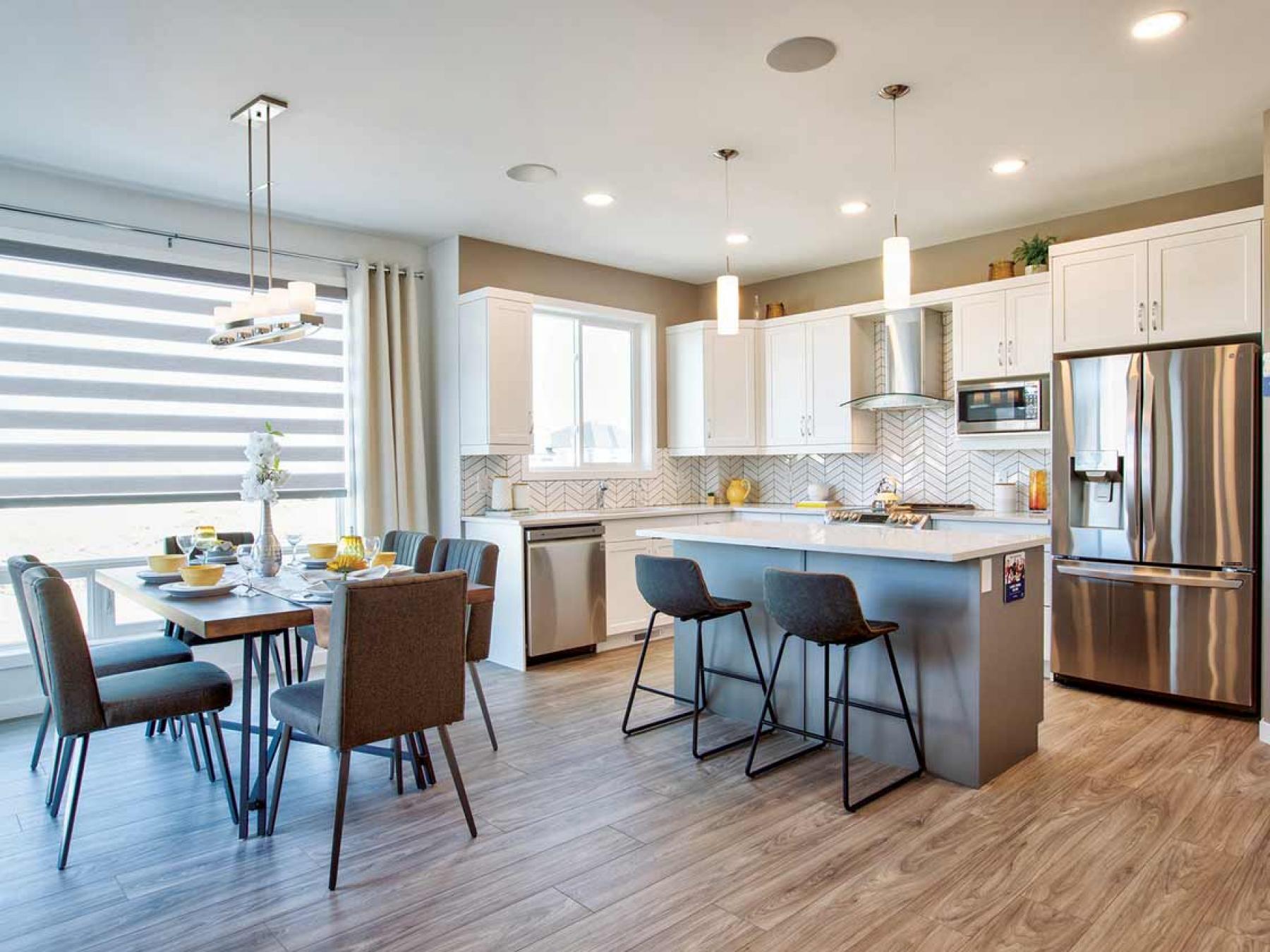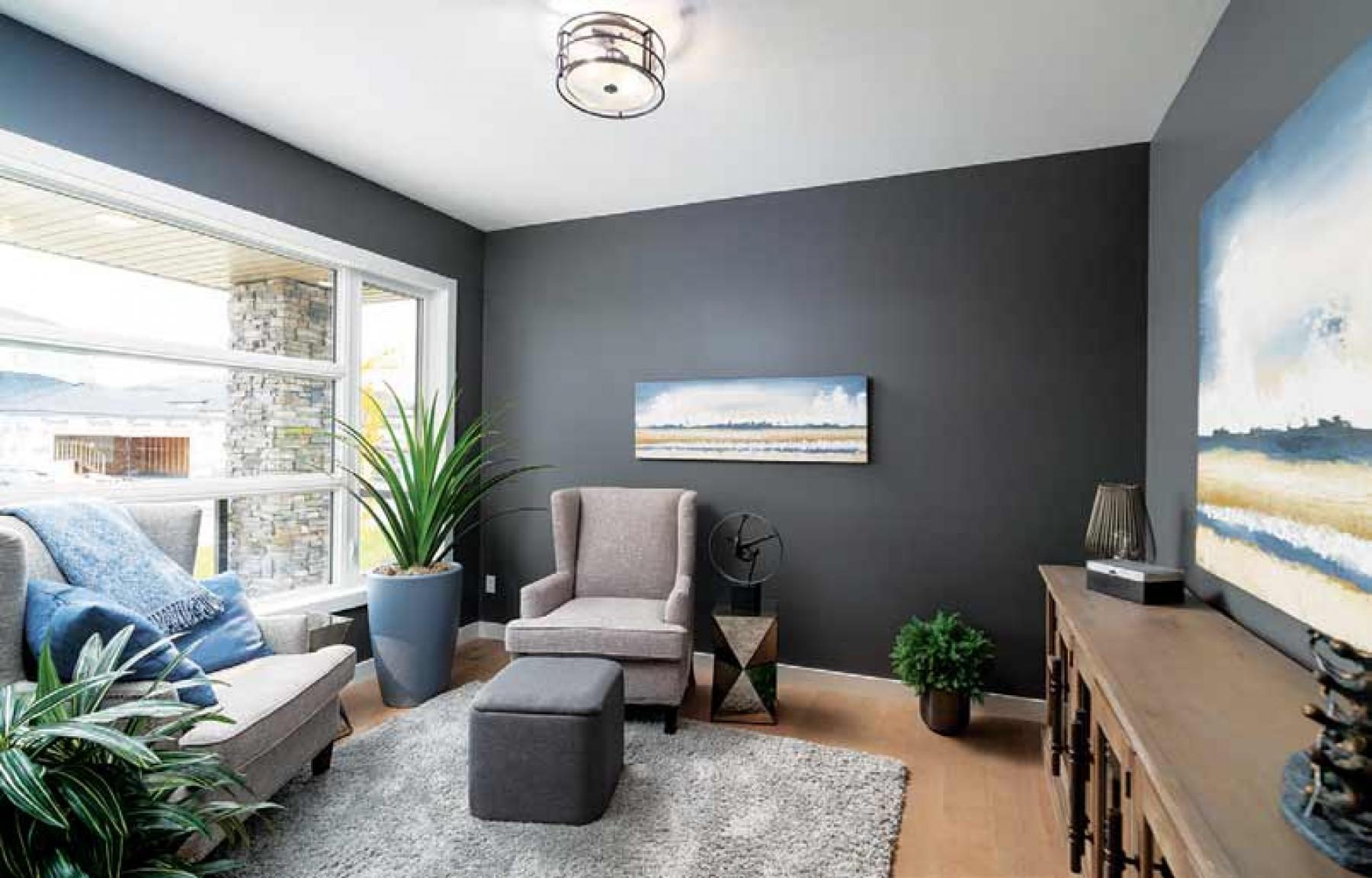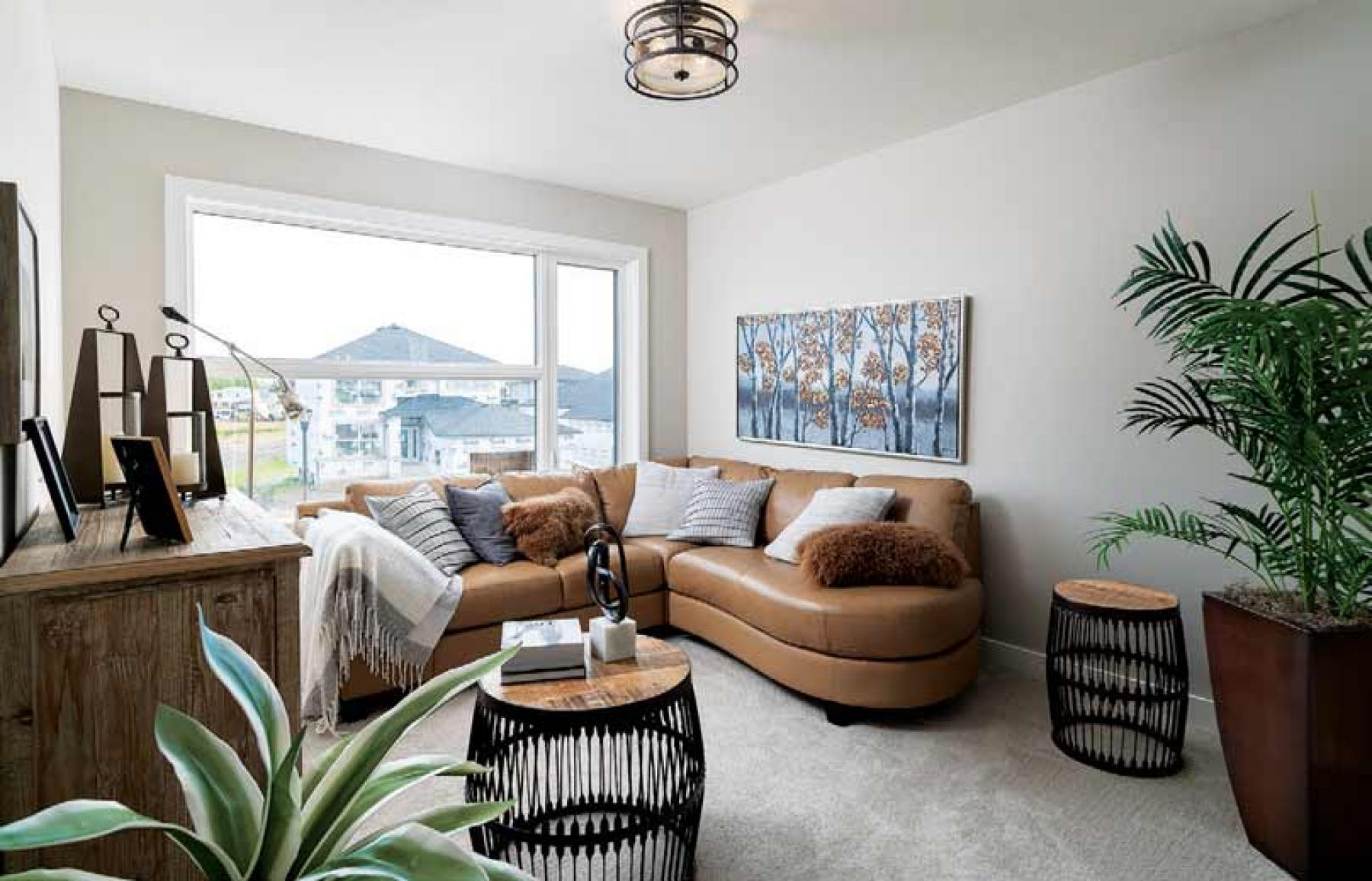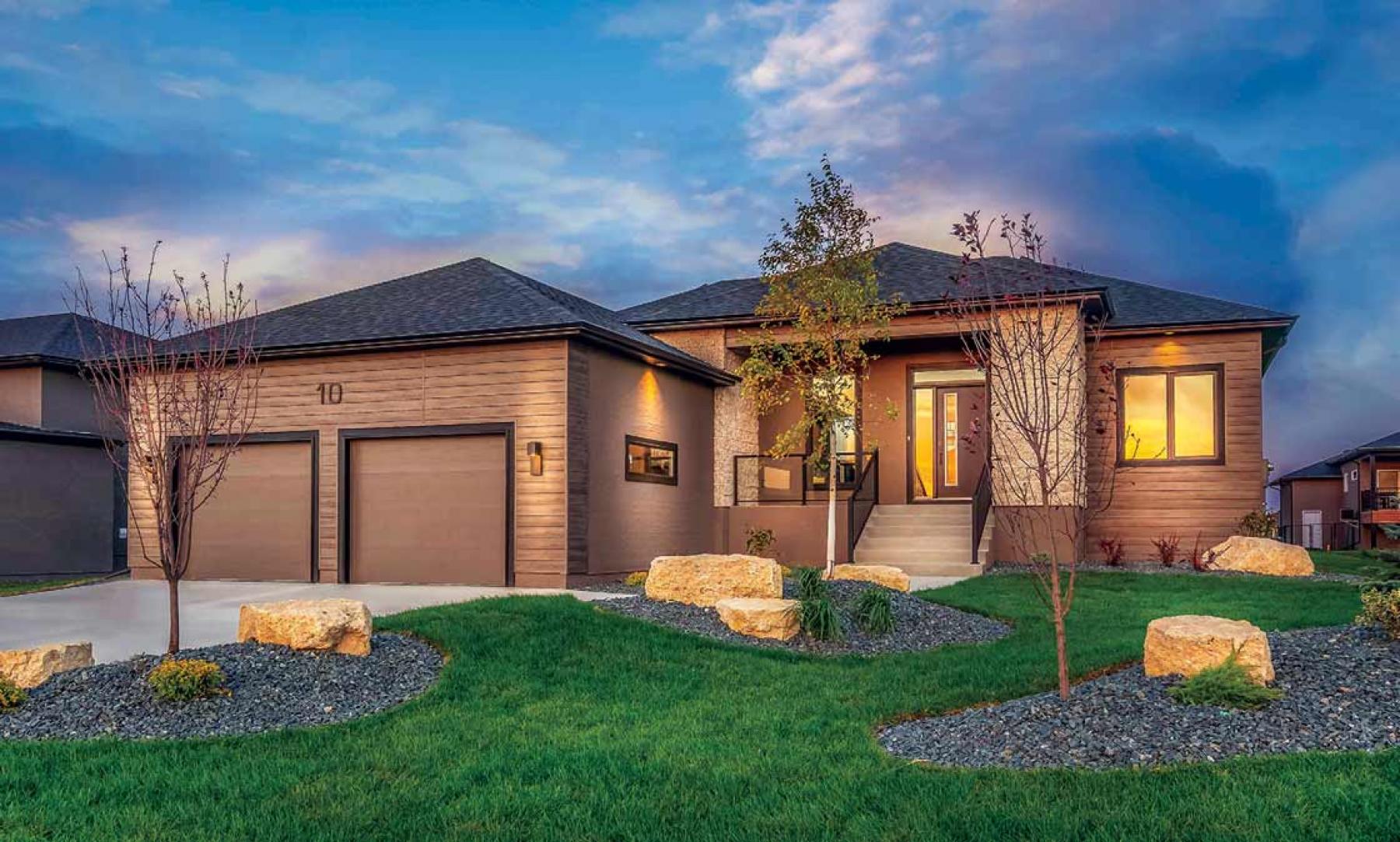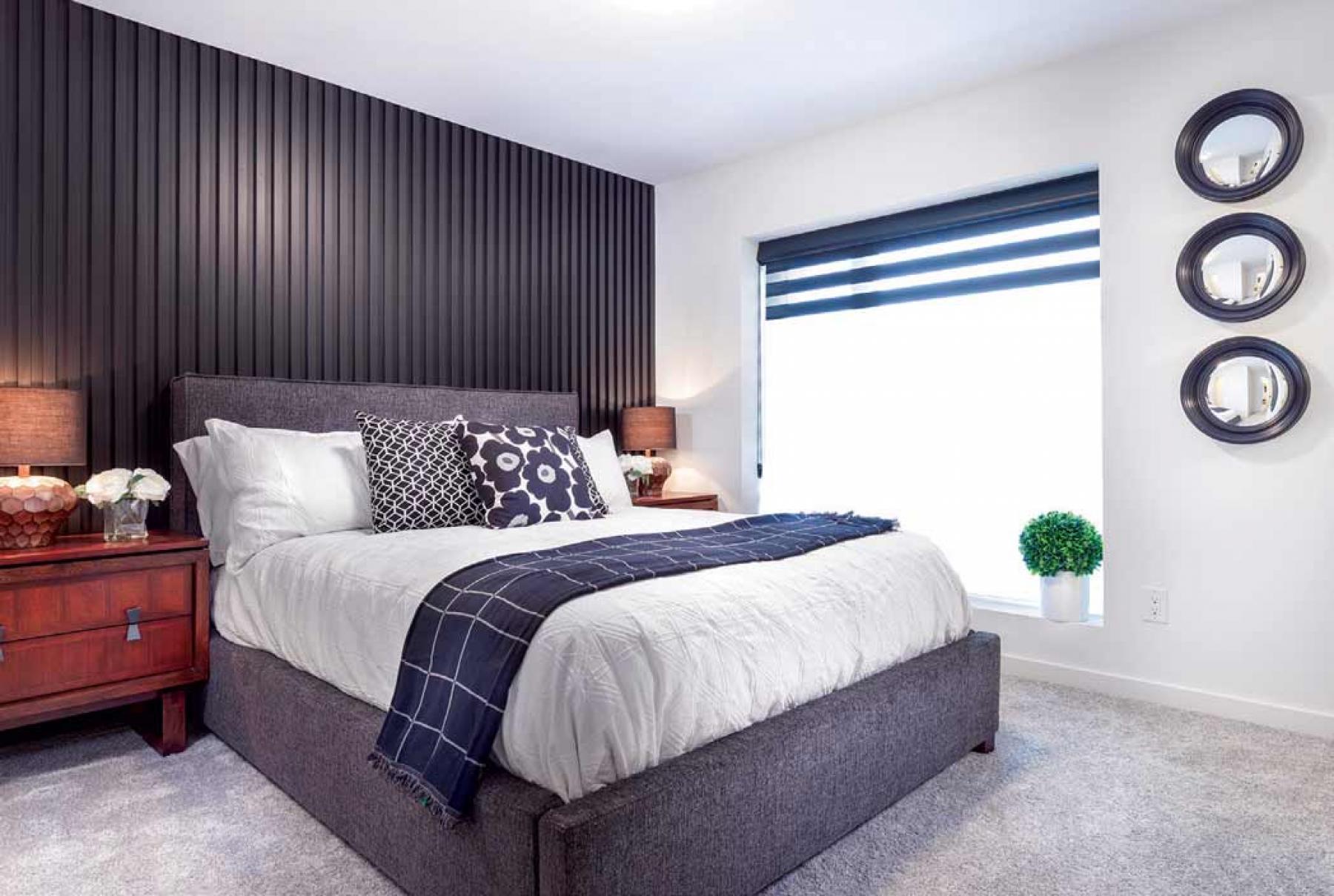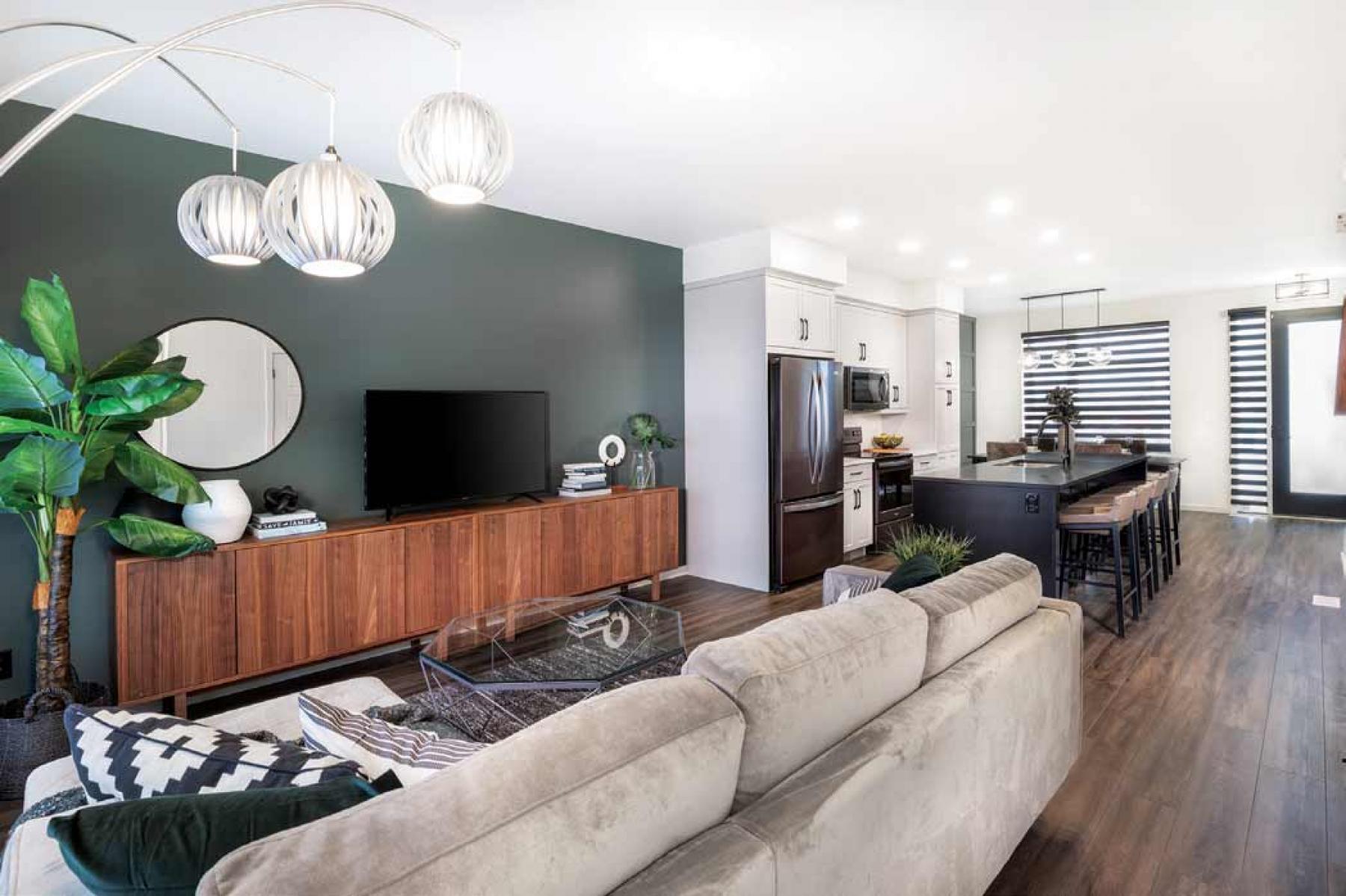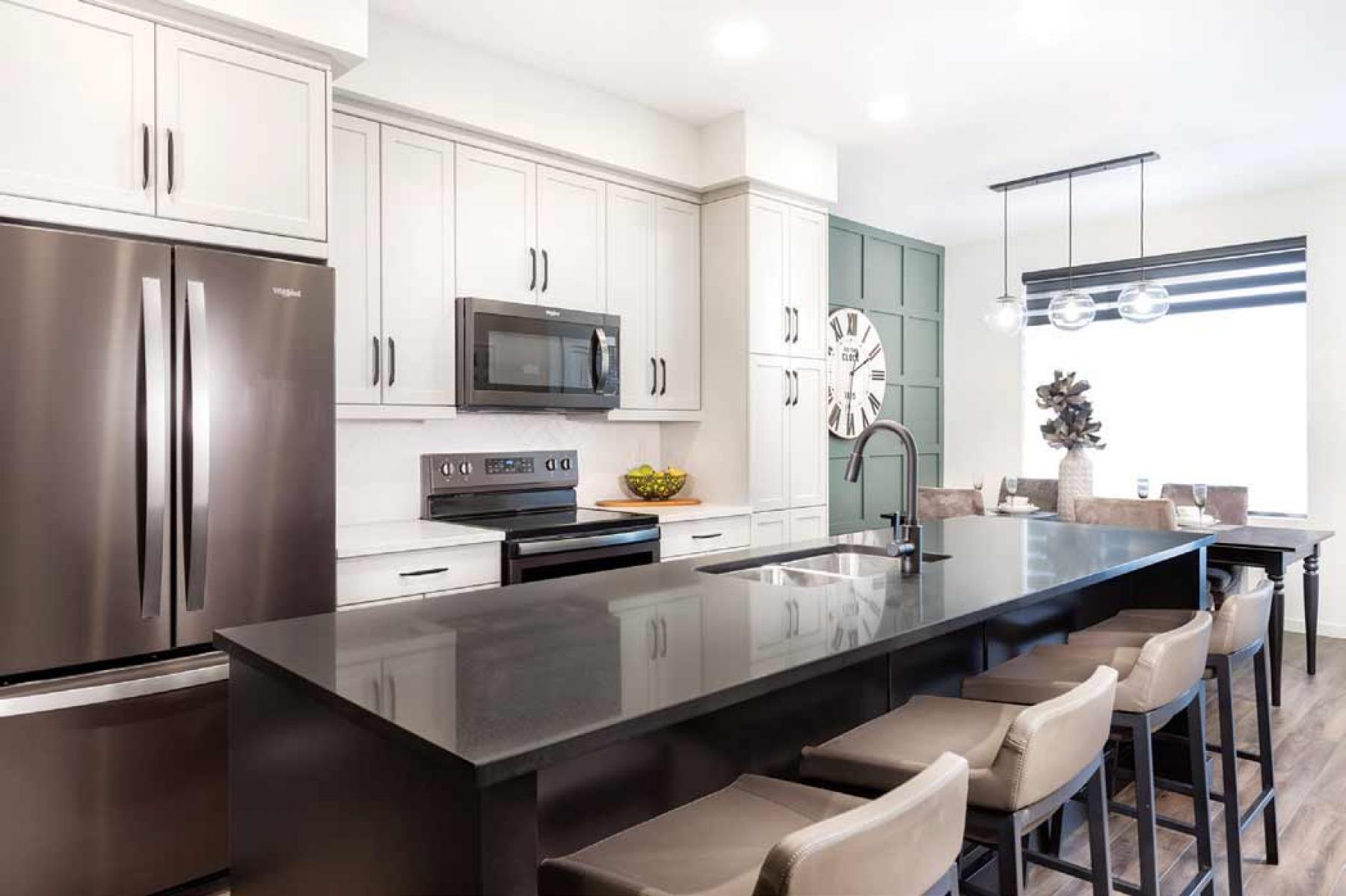 NOT SO LONG AGO, pedestrianfriendly live-work-play communities were an urban ideal.
Today, we need a condensed version of that mixeduse model. Live-work-play homes have become a necessity for many families — preferably in walkable communities with plenty of greenspace and convenient access to shopping and essential services.
Luckily, Manitoba's builders are up to the challenge of providing functional homes with flexible space for conducting business and homeschooling classes, along with playrooms, chill zones, Zoom rooms and all the latest designer bling.
More home-cooked meals require a bigger kitchen, and direct access to the outdoors is a must. Affordable duplexes are hot items and buyers have been snapping up townhomes like they're going out of style — which they certainly are not.
Take StreetSide Developments' Couture West luxury townhome condominiums in RidgeWood West. They've got curb appeal to spare, with landscaped front yards set behind stone retaining walls a few steps up from the street. They're pet-friendly and there's a double detached garage in the rear, with an option to add a patio to the backyard.
If they're not exactly selling themselves, these two-storey homes are making it a lot easier for downsizers to adopt the condo lifestyle.
"They don't have to sacrifice," says StreetSide sales and marketing manager Kelli Roach. "People are coming from a house — they like the garage, they have a dog, it's a perfect fit for them."
So far, a typical buyer has a longstanding connection to Charleswood and wants to stay in the area, close to the Harte Trail and the eco-friendly Qualico community's own trail system.
The open main floor is another selling point, with a dining area and living room separated by a surprisingly substantial kitchen with generous island seating.
"The island is the focal point," Roach says. "It's a big, nice open space, especially with having the large windows at the front and the back."
While floorplans already include three bedrooms, with two full baths and a powder room, Roach says buyers are also taking advantage of an option to develop the lower level with a rec room, third full bath and fourth bedroom.
Extra living spaces — bedrooms, lofts and "lifestyle" rooms — have become far more important across the board, says Sterling Homes marketing manager Courtney Sims.
"Dens and flex rooms are a higher demand now than ever before, with more people working from home or completing schooling at home," Sims says.
"They are really liking the flexibility to use these spaces however they wish. Some people are selecting homes with these spaces intentionally because they already have defined purposes for them. Others may see them as a perk … and may add even more value than they imagined once they begin using them."
By chance, Randall Homes was ahead of the curve when it comes to fulfilling buyers' current wish lists, replacing main-floor powder rooms with full bathrooms that make lifestyle rooms more easily adaptable as spare bedrooms.
"The funny thing is back in January last year we looked at all our models and decided to make a change. We redesigned all our homes," says company vice-president Jason Jaquet.
Some models, like the two-storey Randall Homes show home at 322 Tanager Trail in Sage Creek, are specifically designed for a smaller lot, with an eye to maximizing living space indoors and out. Instead of protruding into the backyard, its deck is neatly tucked into a nook adjacent to both the great room and the eating area.
For those who want the maximum available space, period, Winnipeg's doorstep communities fill the bill, with triple garages and super-sized lots in Oak Bank West, Stonewall and East St. Paul, to name a few. And now that many of us are free from commuting constraints, the big sky's the limit, as new developments in Brandon, Steinbach and points south continue to grow with the flow.