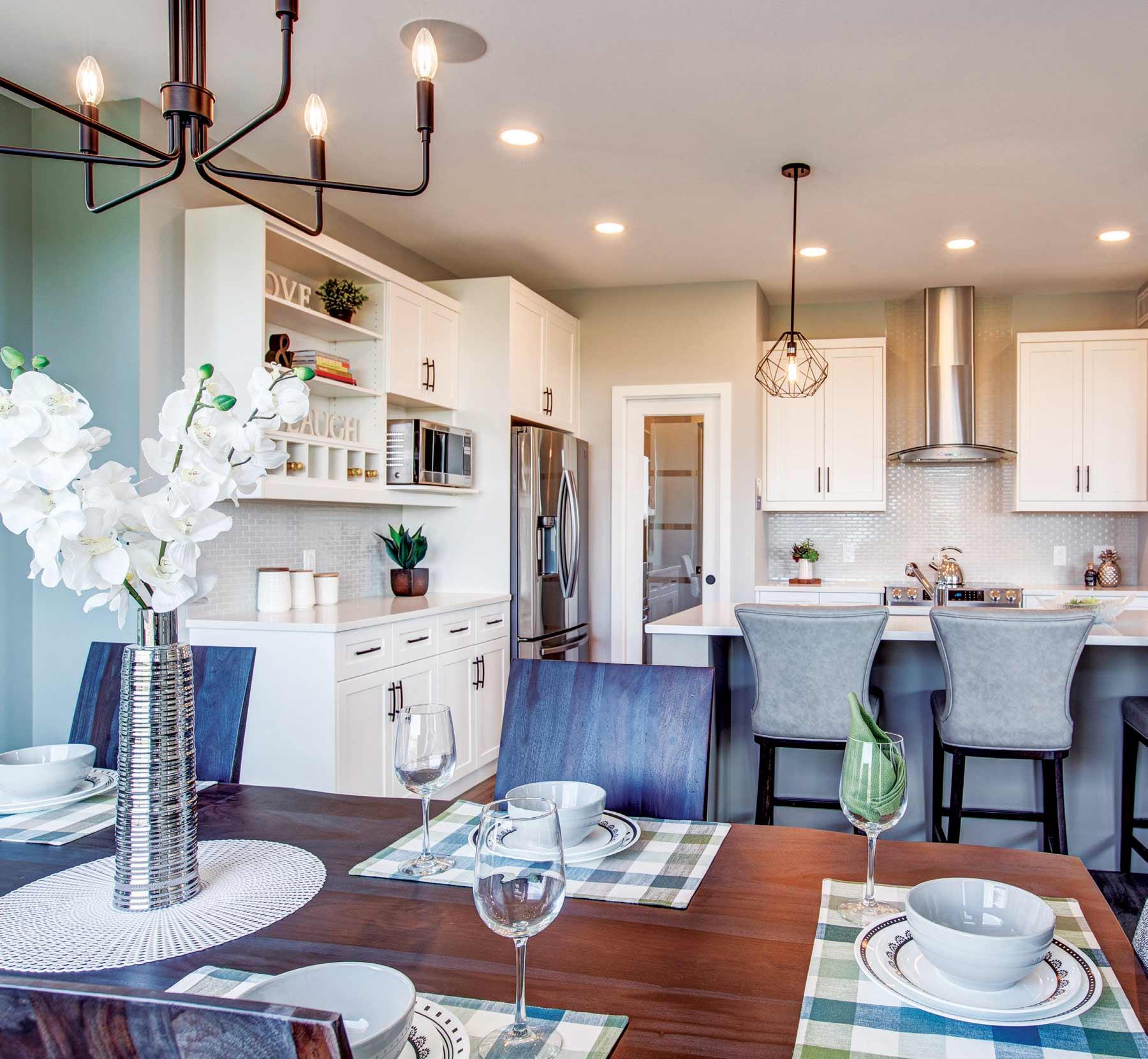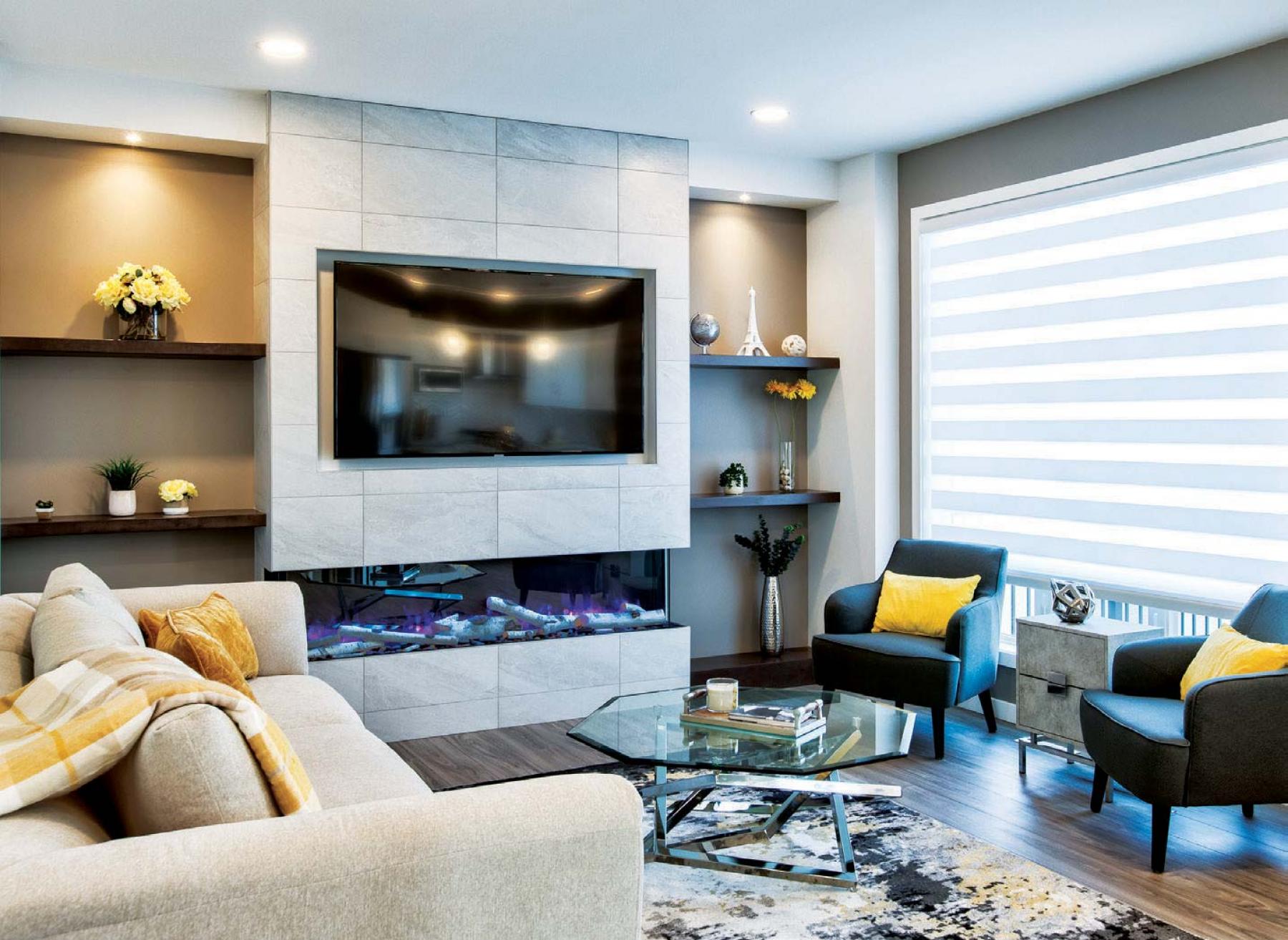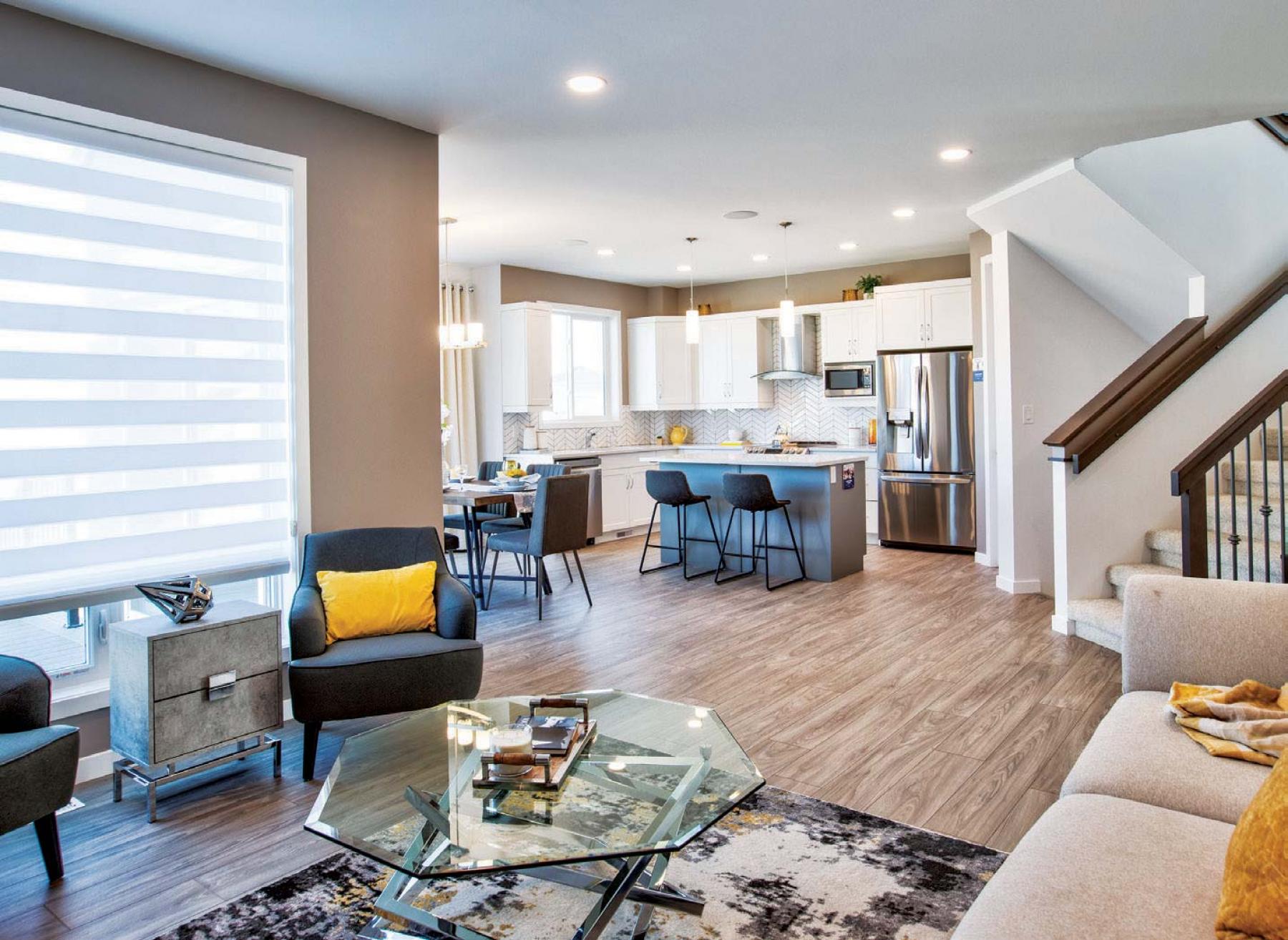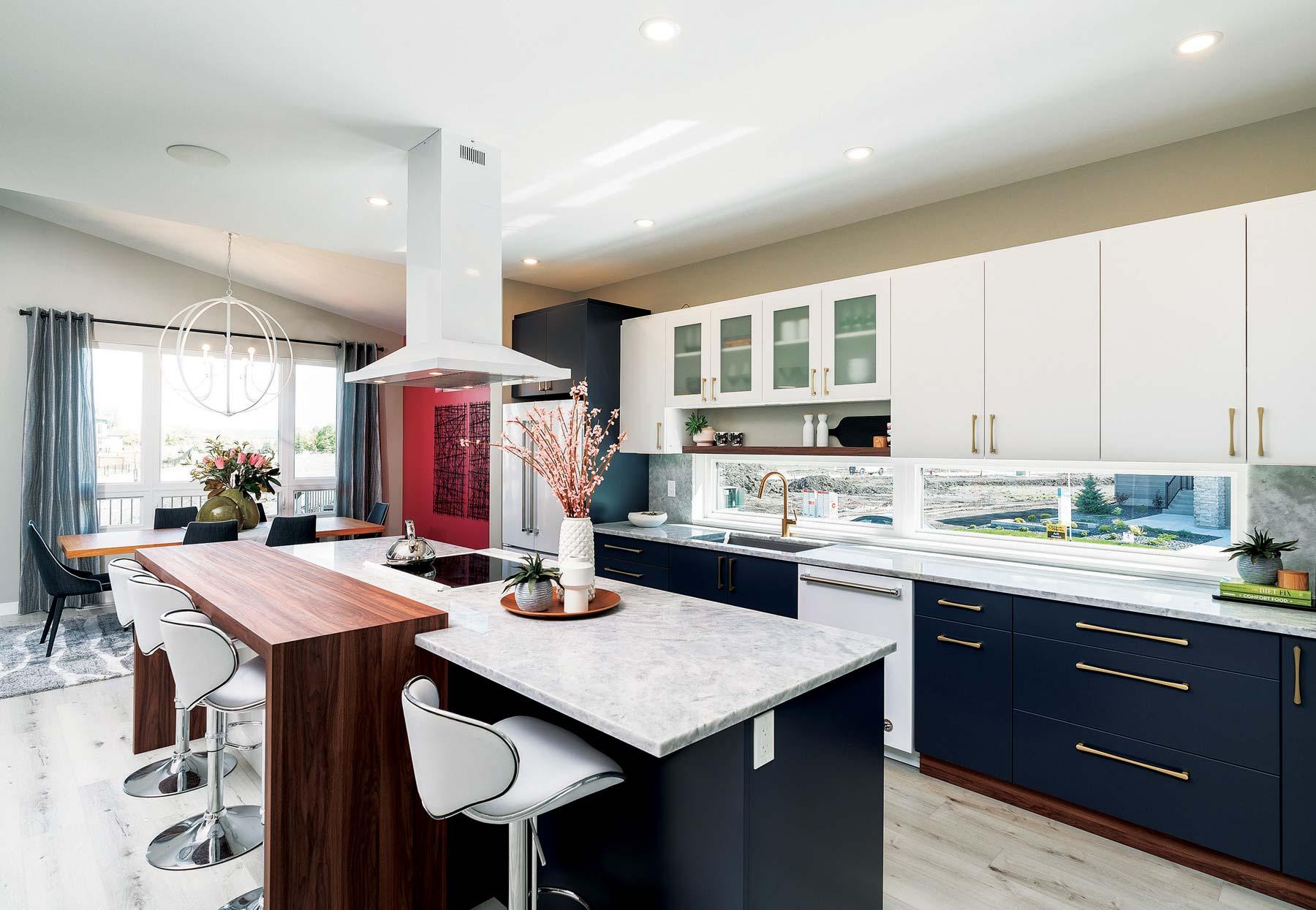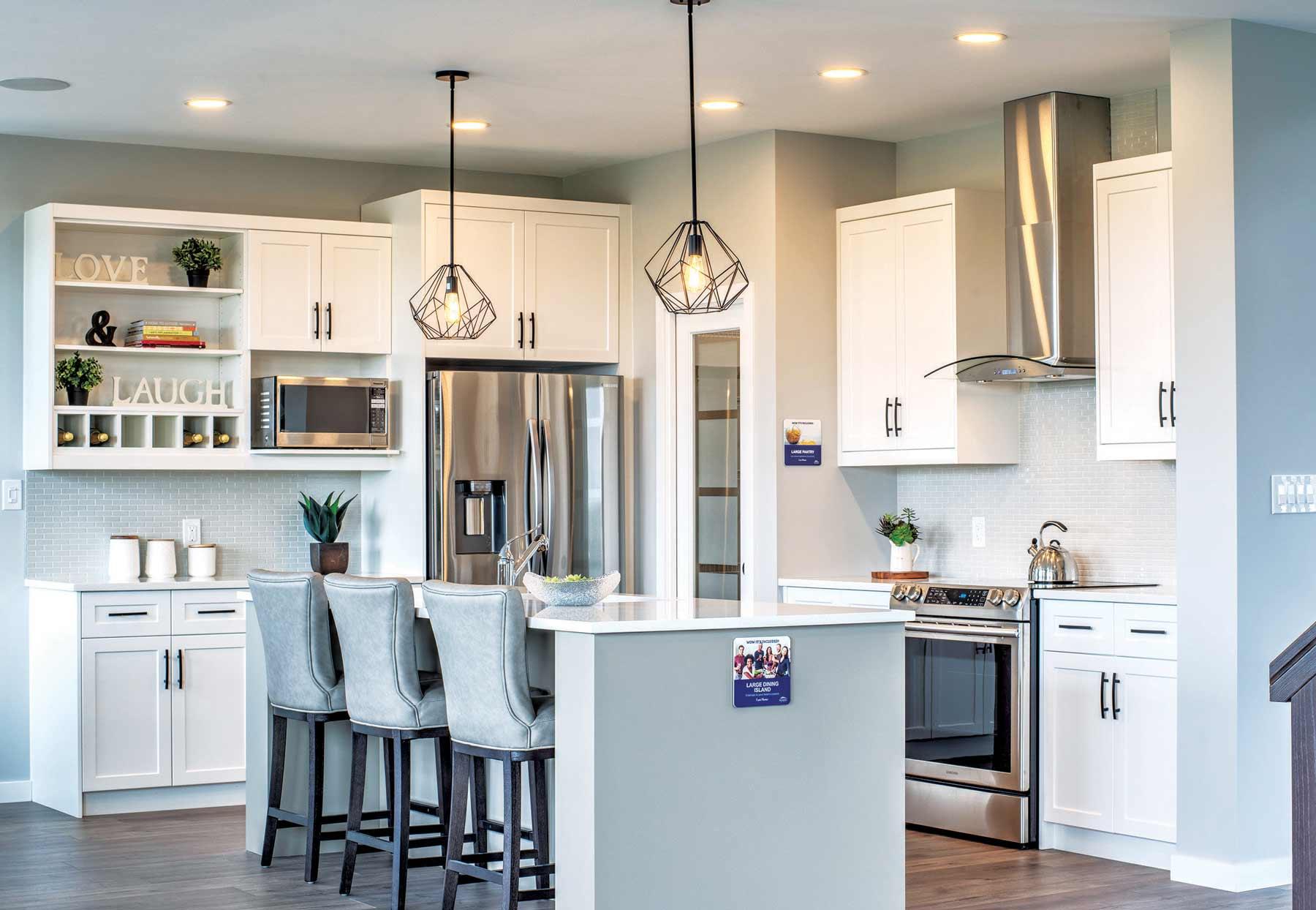 >> THEY DON'T MAKE HOUSES like they used to do — they make them better.
As the Manitoba Home Builders' Association (MHBA) marks 40 years since the Parade of Homes expanded from a single-neighbourhood display to a multiple-community showcase, we can only imagine what the 12 builders who presented 29 Parade entries in 1980 would think of the show homes of today.
Just for starters, they'd be astounded at the space-age ways in which home buyers can view more than 110 Parade entries in 2020. Video and 3D tours, photo galleries and even online tours guided by sales representatives in real time are literally at our fingertips.
Back in 1980, smart phones and tablets only existed in science fiction. Few homes had home offices, and if they did, the desktop didn't hold anything more high-tech than a landline telephone and a clunky typewriter.
If you spent a day in downtown Winnipeg, you might have a coffee at the counter over at Harman's Drug store while you read the Winnipeg Tribune — at least until the last Trib rolled off the presses that August. People shopped on Portage Avenue, which was still lined with stores and services — Portage Place was just a concept — and the Winnipeg Jets were playing their second season in the NHL over at the Winnipeg Arena, adjacent to Polo Park.
St. Vital Centre was brand new, having opened in time for Christmas shopping in 1979, and the Qualico community of River Park South, which now stretches from the mall to the south Perimeter, was only four years into its development. Ladco Company, which was responsible for Winnipeg's first master-planned community, Windsor Park, in the 1950s, was still designing Linden Woods, and the south Winnipeg developments of Ladco's South Pointe, Qualico's Sage Creek and Manitoba Housing's Bridgwater neighbourhoods were still decades off. (Trivia note: The latter neighbourhoods were named for Arthur Bridgwater, chief of the Fort Garry Police Dept. for almost 30 years, from 1945-1974.)
It was possible to find a condominium in Winnipeg, but the city's most prominent condo builder, StreetSide Developments, wasn't formed as Qualico's multi-family arm until 1990.
Show home features that have become standard today would have befuddled some folks in 1980. Pot lights? Maybe something a hydroponic gardener could use. Smart home features? Conveniences for people who had lost the ability to operate lights and appliances manually. Age-in-place? Well, where else would you age?
Open-concept layouts were not yet the next big thing, let alone the next passé thing. Lower levels were called basements and flex rooms had yet to be invented. Your kitchen appliances were white, avocado green or harvest gold and a typical bedroom en suite would not be described as "spa-like." Toilets didn't wash and blow-dry users, and since HGTV Canada wouldn't hit our digital sets until 1997, few people realized that a house was not a home without quartz countertops.
But perhaps the greatest change — in every sense of the word — has been in the evolution of energy-efficient homes. Coincidentally, it was in 1980 that the federal government launched its Super Energy Efficient Home program, which led to construction of the first R-2000 homes a few years later.
During the 2020 Parade of Homes, visitors will find innovations like hot water recovery systems, triple-pane Low-E windows, LED lighting and high-efficiency furnaces with dual-zone HRV systems. You can check out all those innovations and more in the Signature Homes show home at 440 Cherrywood Rd., which is being marketed as one of the most efficient new homes in Winnipeg.
The company exemplifies the Parade's evolution in another important way. Founded in Winnipeg in 1969, it was acquired by Brandon's Jacobson & Greiner Group in 2015. Today, J&G Homes is one of many MHBA members who have expanded the Parade of Homes far beyond city limits, with almost 30 builders in as many communities throughout southern Manitoba.