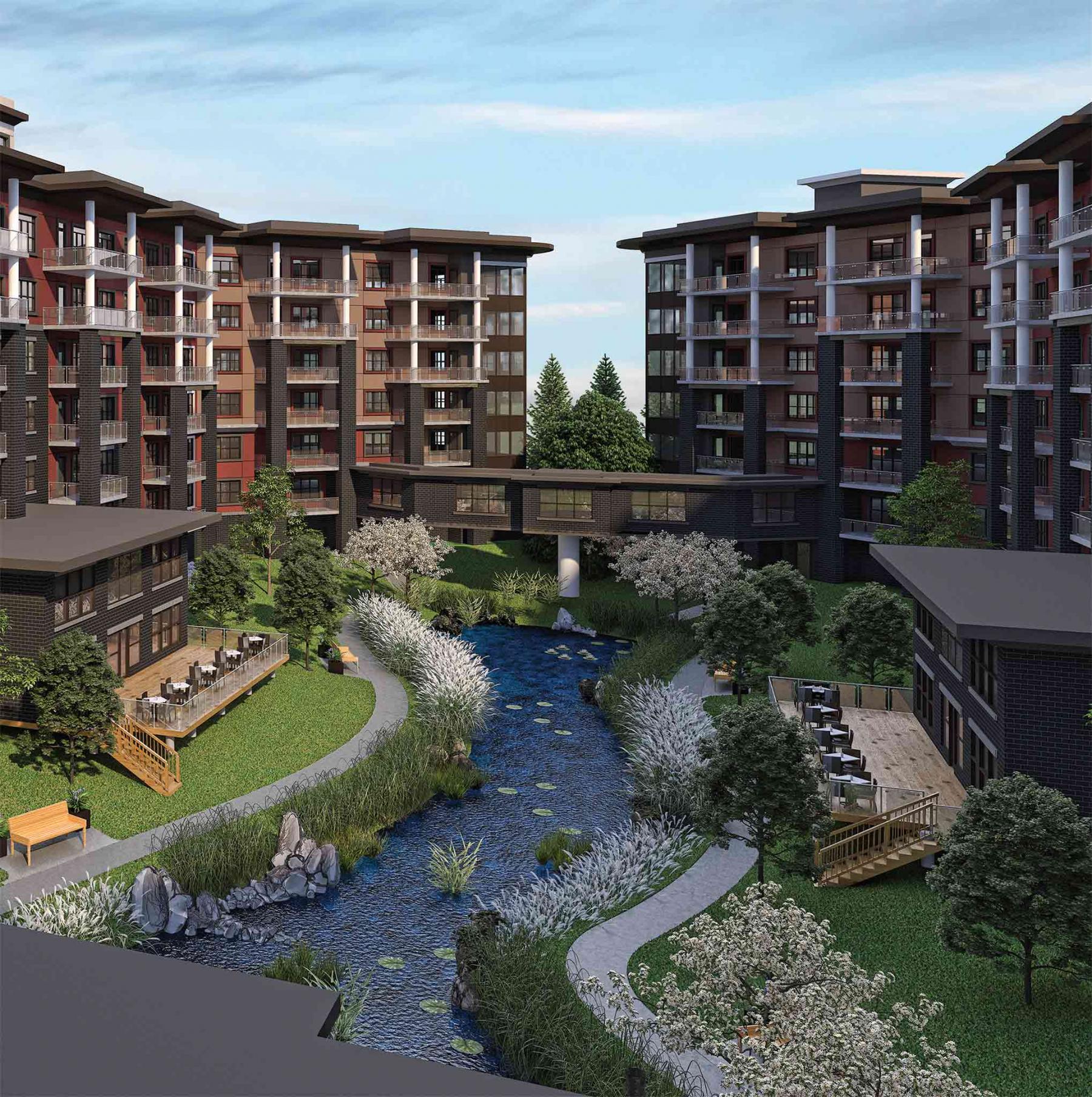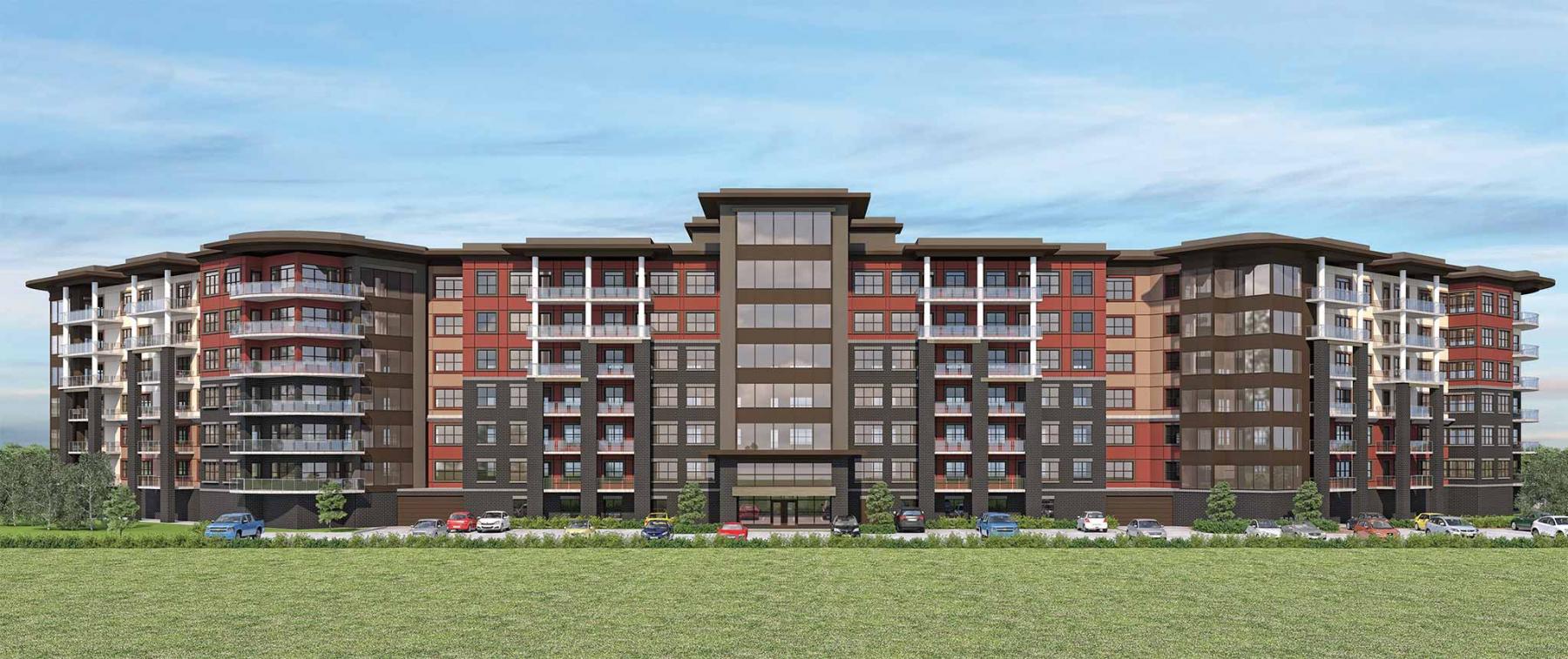 An ambitious 55-plus retirement residence being built in Seasons of Tuxedo promises luxury living for less.
The Link — a seven-storey, 61-suite life lease complex by A&S Homes — is under construction at 761 Sterling Lyon Parkway, just west of IKEA, with Phase I expected to be completed by October 2020.
In a life lease, a tenant pays a fully refundable entrance fee — which helps finance construction costs — as well as monthly rent, which is significantly reduced due to the entrance fee.
The Link sales representative John Vander Kooy says the life-lease concept allows retirees to enjoy a lavish living space and a multitude of recreational amenities without breaking the bank.
"If you were renting, it would cost you a ton of money, probably $2.70 per square foot per month. Your 1,000-square-foot apartment would be $2,700 a month."
Vander Kooy says life-lease entrance fees are typically half the construction cost. The Link will cost about $400 per residential square foot to build, and entrance fees average $200 per square foot.
"So, you're putting that money into it, there is legal insurances that you get the money back, and meanwhile it reduces your rent on a 1,000-square-foot suite from $2,700 to $1,700."
Entrance fees start at $89,800 for a 464-square-foot unit, with a monthly rent of $790. The highest fee is $341,000 for a 1,655-square-foot unit, with a monthly rent of $2,810.
The Link will include a gym, sauna, music room and a car wash. Its rooftop terrace will have an outdoor kitchen, a bocce court, putting green, games room and virtual golf simulator.
"It's like a cruise ship in some ways," Vander Kooy says. "People can interact and have a good time with each other, and yet they have their privacy."
Suites come equipped with stainless-steel kitchen appliances, washer/dryer and electric fireplace, and residents can choose from four customizable decor packages.
"These people are 65 and 75 and they've made lots of decisions pertaining to their homes in the past, so we provide them with an opportunity to select from four different interior design packages that are preassembled," Vander Kooy says.
"They're not necessarily limited to those four choices. They can also visit the design boutique and spend some time with an interior designer to make selections in terms of their finishes."
As for age-in-place features, each unit has a walk-in shower with a seat, and master en suites and bedrooms have 36-inch doorways, which can facilitate walkers, wheelchairs and emergency services.
Another nice feature for seniors is the barbecue situation on the extra-large balconies.
"What a lot of people can't do as they age is lift a 20- or 40-pound tank of propane and cart that into their place, so we've actually run the natural gas supply to each balcony," Vander Kooy says.
A stone's throw away from shopping and restaurants and just two kilometres from Assiniboine Forest, the location is another plus.
"You can enjoy nature, the country, as well as city services, without having to jump in your car and go anywhere," Vander Kooy says. "And yet speaking of cars, we have indoor heated parking included with every apartment, and there are plenty of secondary parking spots available."
Getting out and about is easy at The Link. And when the time comes, so is moving out.
"They can terminate their lease voluntarily anytime with three-months notice and receive their full entrance fee back. And if they do go into a personal care home, then it's deemed to be a one-month rental period and the full entrance fee is returned.
"It's a very easy exit strategy. It's simple, it's clean and it's effective. It's almost like cash in the bank. That is very much appreciated when people's lives change."