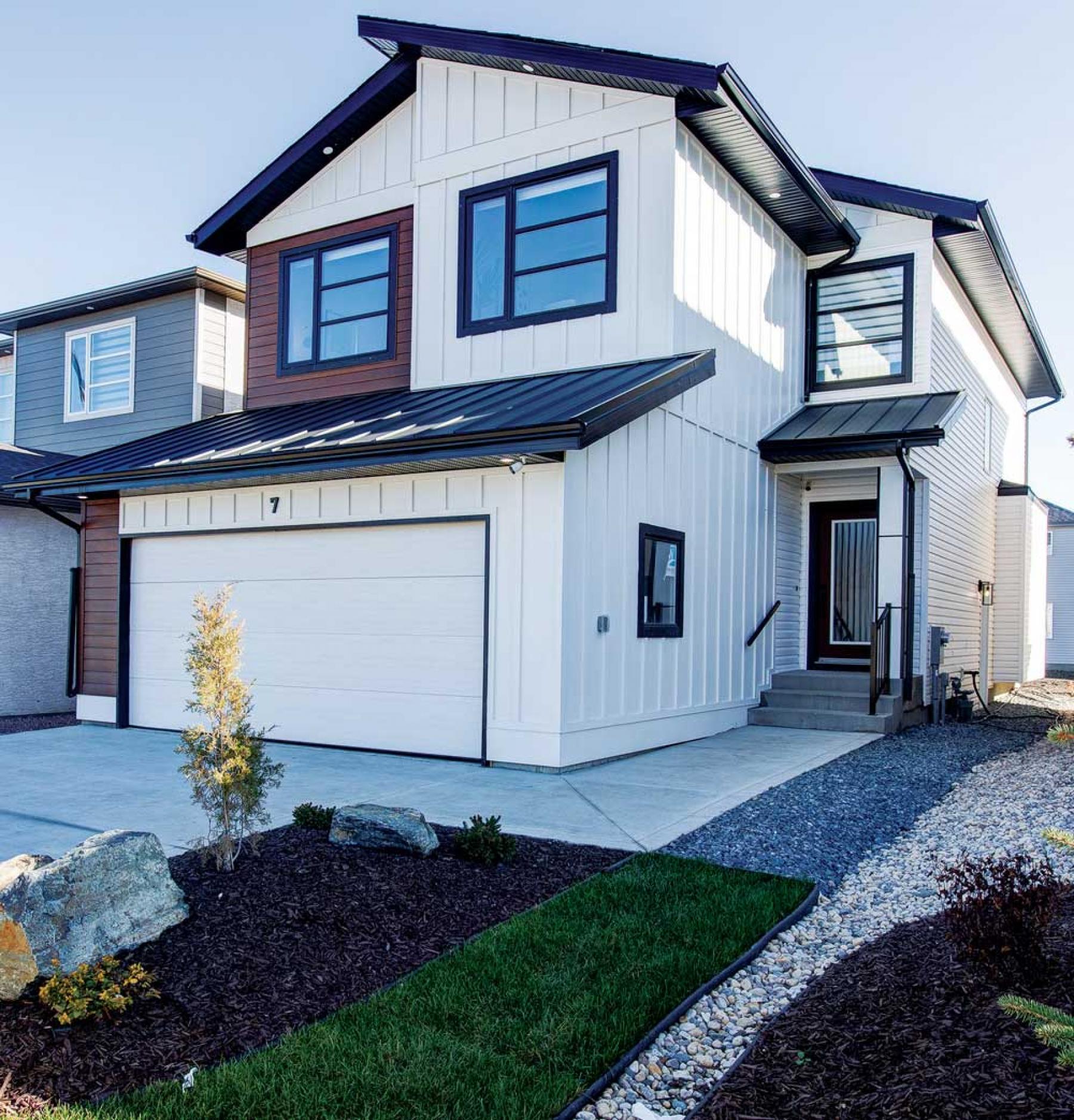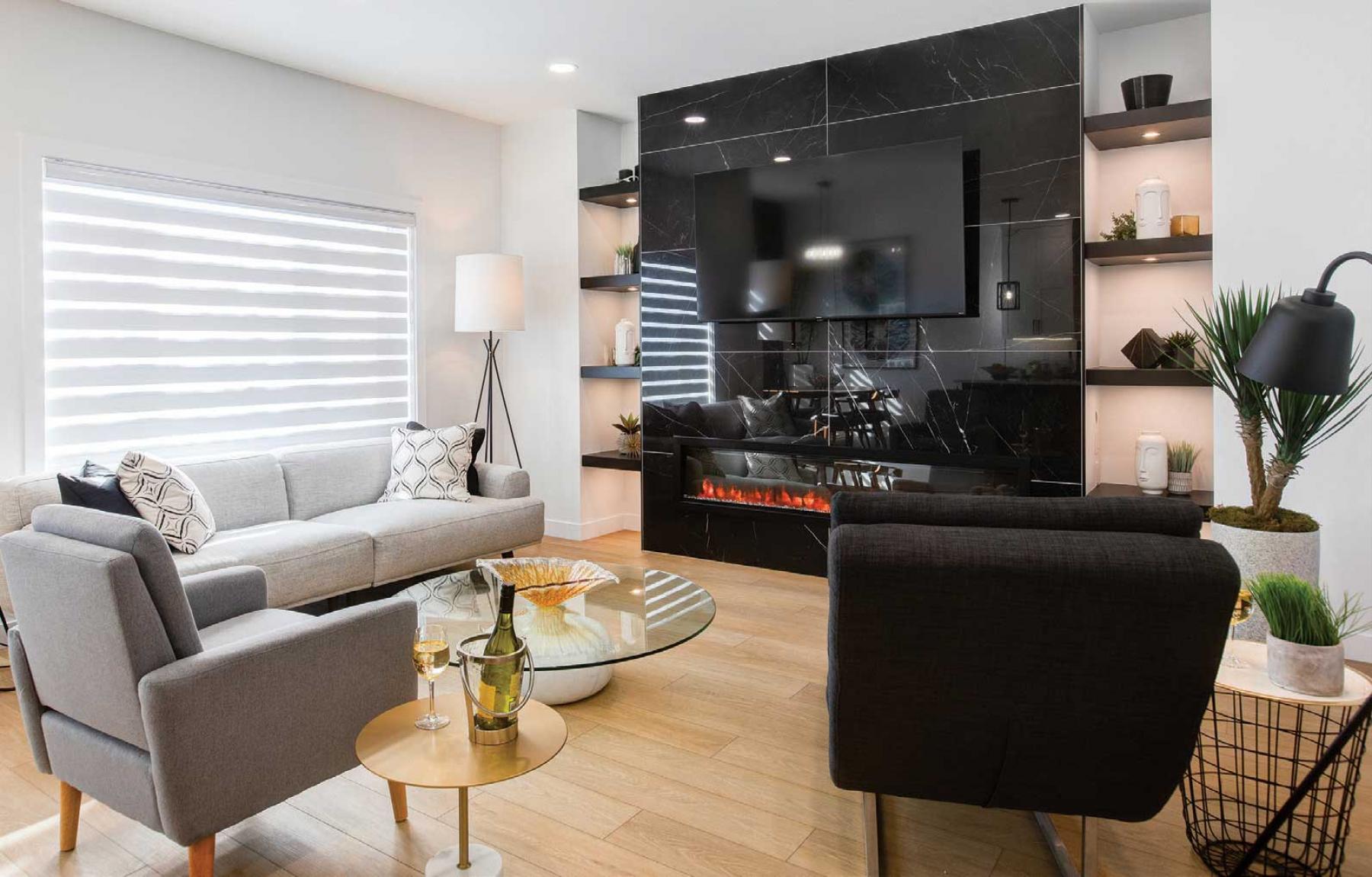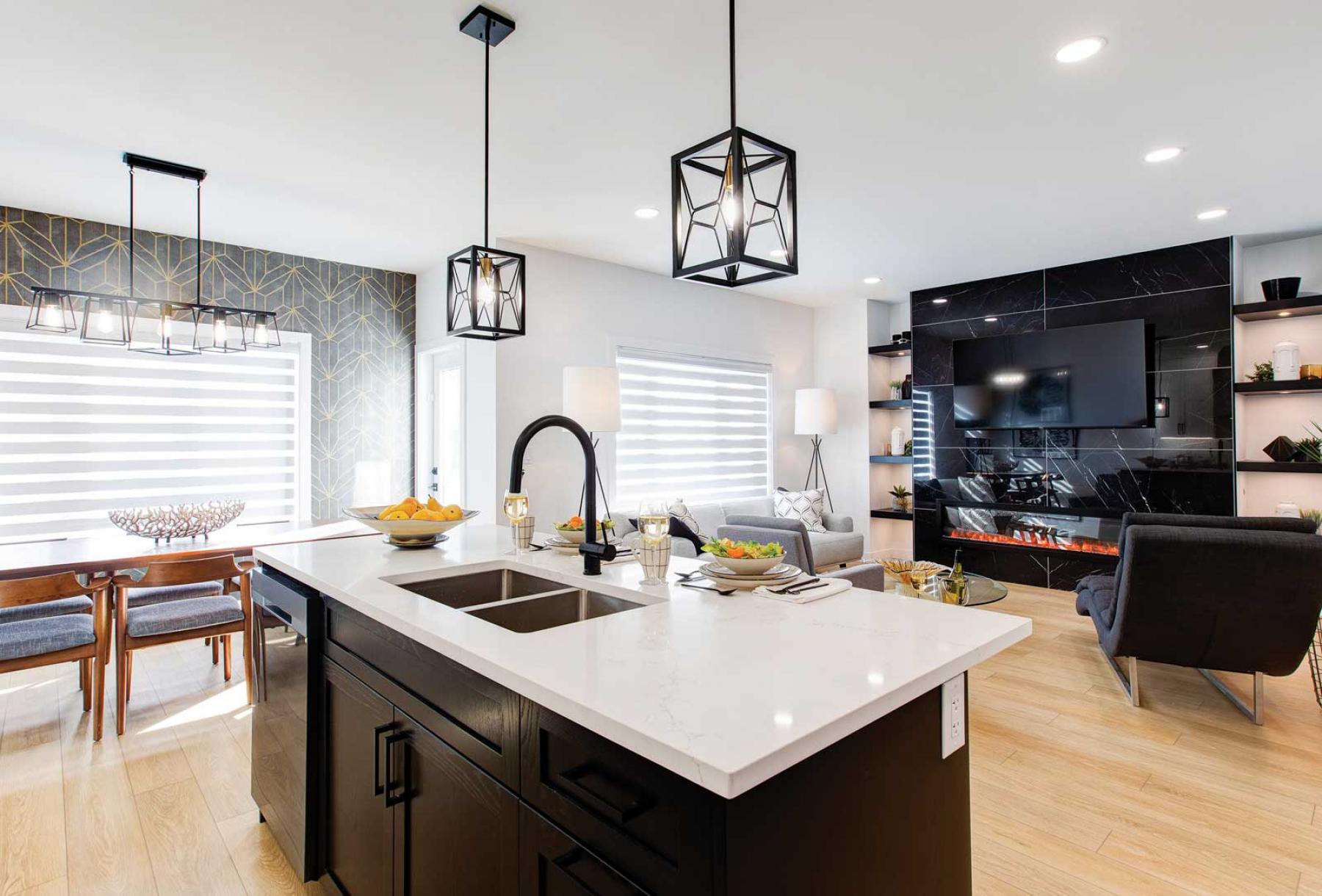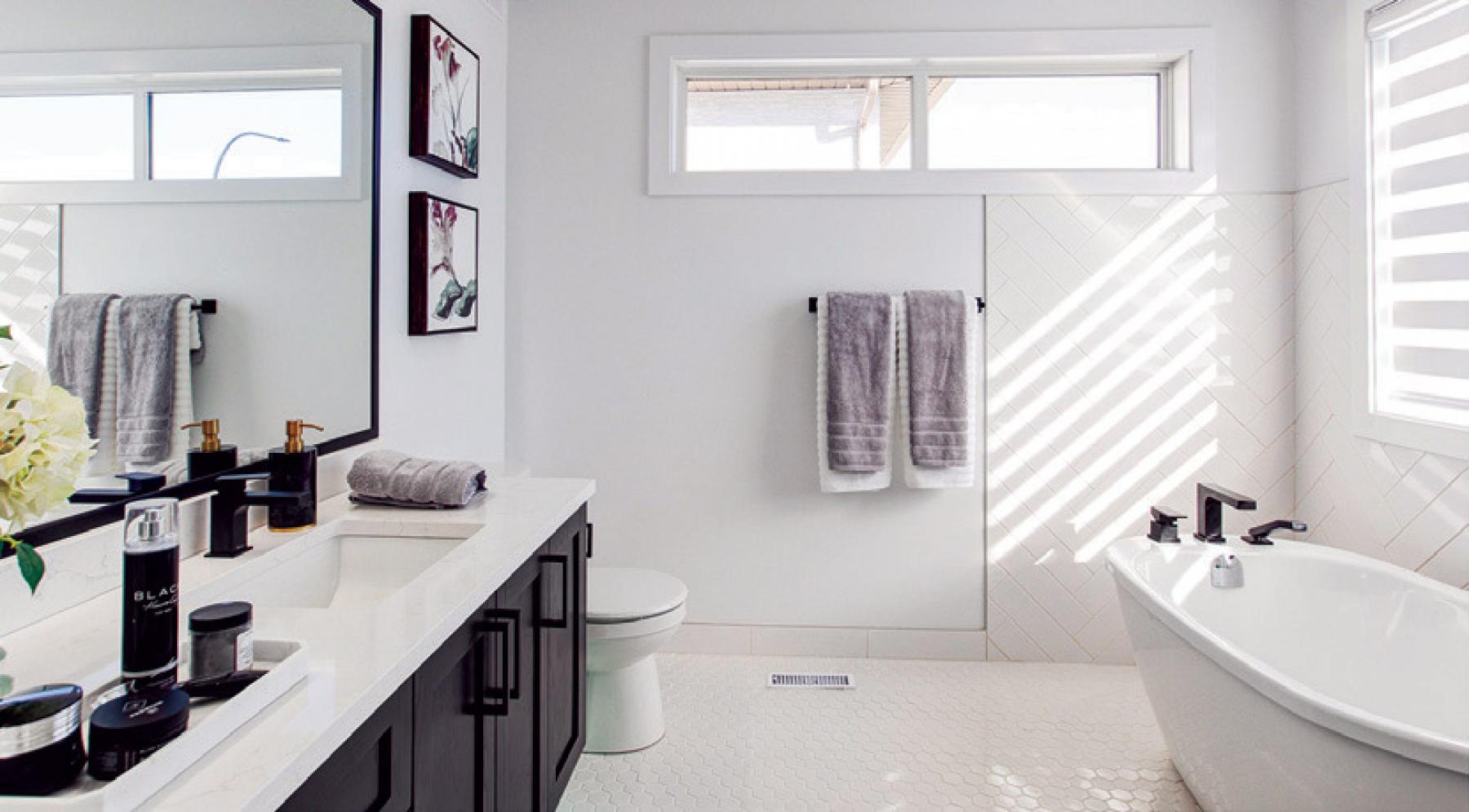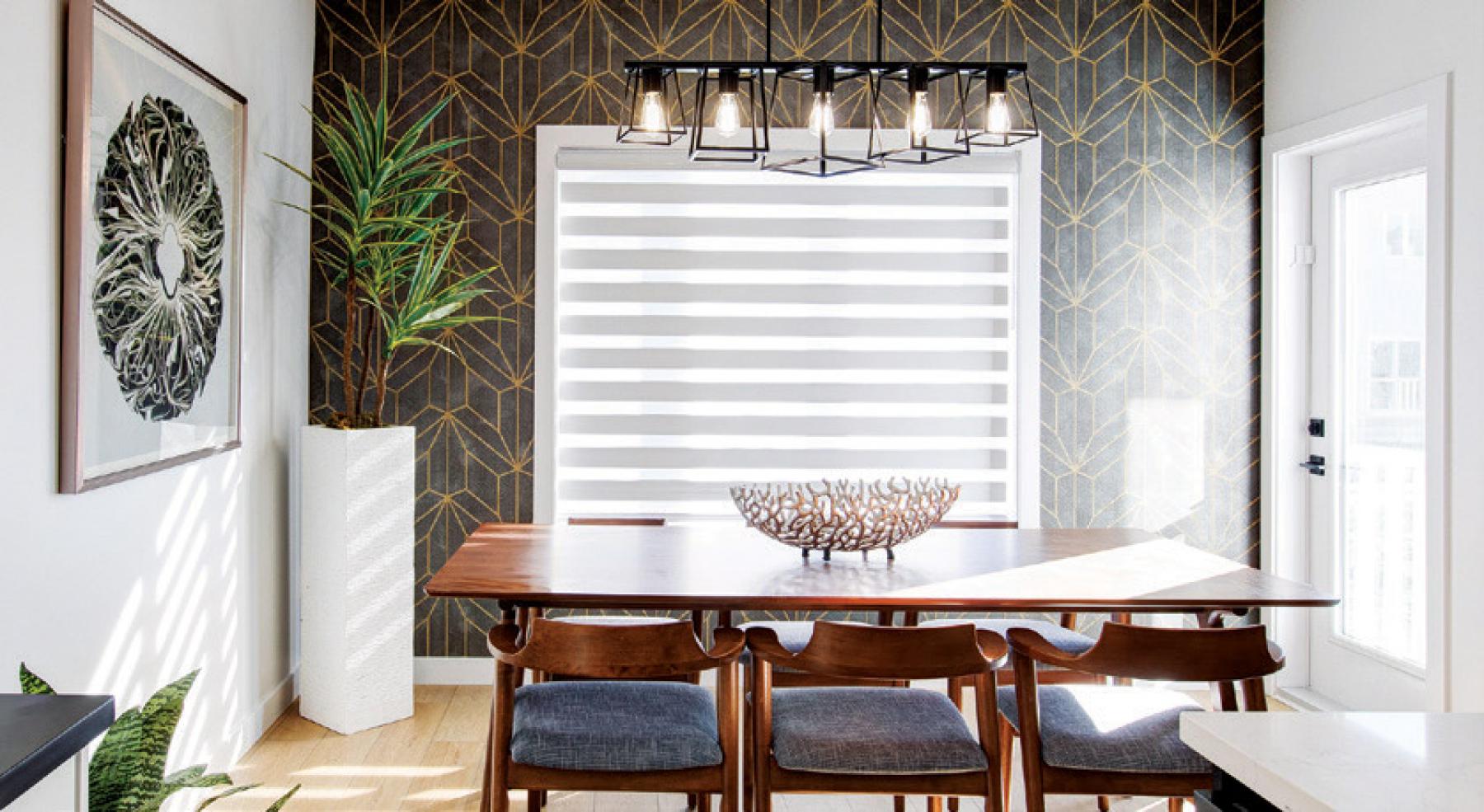 AMRIT MANAK IS delighted when clients ask for a specific feature after seeing it displayed in a Manak Homes show home.
His newest Parade of Homes entry in Transcona, a four-bedroom two-storey in Devonshire Park, gives potential buyers a wealth of cool options to consider, and it has already inspired clients who are impressed with his design choices.
"I wanted to make it as modern as possible, but with a bit of farmhouse," he says.
Manak has both of those bases covered with his choice of luxury vinyl wide-plank flooring in a natural wood tone. It covers most of the main floor and, in an unconventional move, he also used it upstairs — in the hallway, open loft area, laundry room and all three second-floor bedrooms.
"It has a nice hardwood look," he says, adding more clients are going against the grain and dispensing with wall-to-wall carpet in bedrooms after seeing how they look with a beautiful bare floor.
"The majority of our clients are now asking for luxury vinyl."
The 2,111-square-foot house at 7 Sheilagh Ball Cove also shows off a variety of tile styles in its three bathrooms. Large-format black octagonal floor tiles appear in the second-floor family bath and in the full main-floor bath at the front of the house. In the primary en suite, the same pattern appears in small-format white tiles on the floor, and in small black tiles on the shower floor, with a herringbone tile wall in the shower and behind the stand-alone bathtub.
The black-and-white theme repeats throughout the home. The extra-large primary en suite's floating dual-sink vanity has black cabinetry topped with a white countertop, while the family bath has a white vanity and black countertop.
In the kitchen, an island with a black base and white countertop sits opposite a black range set between black countertops with white shaker-style cabinetry that extends all the way to the ceiling.
The built-in entertainment unit in the great room is outfitted with over-sized black tiles, since Manak wanted it to have as few grout lines as possible. An electric ribbon fireplace is built into the bottom, and a wall-mounted TV set is practically hidden when it's turned off.
Black hardware in the kitchen and bathrooms is right on-trend, and so is the funky geometric wallpaper that adorns feature walls in the dining room and loft. The theme reappears in industrial-geometric pendant lights over the island and dining table, and in ceiling fixtures in the chill loft area and over the staircase.
The primary bedroom has a unique lighting feature in its tray ceiling. LED strips built into the truss change colour, from green to blue or white, to suit your mood.
Another theme that reappears throughout the house is a sense of luxurious space. The laundry room is surprisingly big, with a utility sink, plenty of storage and counterspace, and floorspace to spare. It could easily accommodate a piece of gym equipment, a sewing table or a desk.
The foyer is another unexpectedly roomy area, and it's light and airy, thanks to the staircase that opens up to the second floor.
A main-floor bedroom directly off the foyer could double as an office or a mini in-law suite, since it's located right next to the main-floor bath.
Manak points out that a separate entrance to the basement at the side of the house would make it easy to create a larger secondary in-law suite in the basement as well. Not surprisingly, some clients have already taken him up on that option.