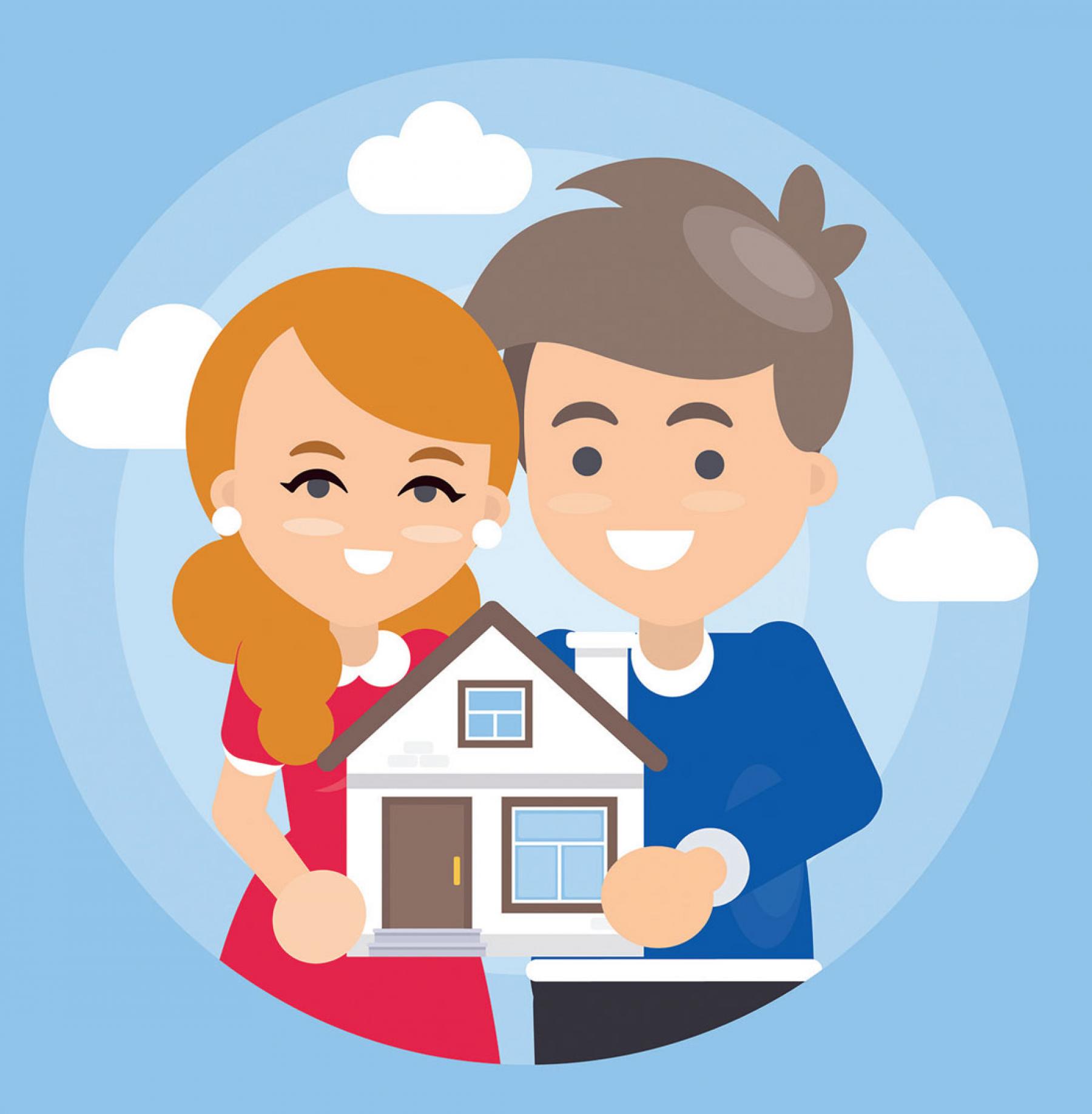 INVESTING IN A HOME can be a nerve-wracking experience for many first-time buyers. Two of the most difficult questions they'll have to answer are, 'How much can I afford to spend on a home?' and 'How am I going to finance it?' Considering it's likely to be the biggest purchase they've made to that point in their lives, it's no wonder they may feel a little anxious.
April Nurse, a consumer lending manager with Steinbach Credit Union, has some simple advice for first-time buyers who might be feeling a few butterflies: Relax. It's something almost everyone experiences the first time they buy a house or condominium.
"People come in and they're unsure about what they can afford and taking on a mortgage," Nurse says. "Once you've had a mortgage for five or 10 years it's nothing, right? But that initial jump can sometimes be a little worrisome for people."
Nurse recommends shopping around for a mortgage provider. While interest rates are a major factor in determining which lender home buyers choose, she says it's also important to pick one you trust.
"The relationship that you have with your financial institution goes well beyond the purchase of your home. It's a relationship that you could have for a long period of time … and you need that relationship with someone you trust. There's a lot of value in that."
One of the first steps for anyone considering buying a home is to make a budget that includes everything they spend money on, from cellphone bills to contributions to a savings plan. That will help determine how much they can afford to spend on mortgage payments.
"We have guidelines that we use to determine what percentage of your income can go toward paying your debt, but only the individual who's buying a home knows exactly how they spend their money," Nurse says.
There are two percentages banks and credit unions use — 32 and 40. Generally, a maximum of 32 per cent of your gross income should go toward housing costs, including mortgage payments, property tax and utilities, with a maximum of 40 per cent of your gross income going toward paying your overall debt. However, Nurse cautions that those are simply guidelines.
"You may qualify for a certain amount based on the guidelines, but it's really important to know and be realistic about where you spend your money because everyone is different."
While everyone would love to get their perfect dream home right off the hop, that isn't a realistic option for most first-time buyers. Nurse suggests a more modest approach.
"I think it's smart to start off the old-fashioned way with a starter home," she says. "Start with something smaller and invest your sweat equity in it. If you buy something a little bit smaller and you're able to do some renovations and put some work into it, that really bumps up that equity so that when you do want to go and buy that bigger home you've actually increased your equity."
Home buyers who plan to make a down payment of less than 20 per cent for an insured mortgage through Canada Mortgage and Housing Corp. (CMHC), Genworth or Canada Guaranty can apply for an interest-free form of shared equity mortgage through the federal First-Time Home Buyer Incentive Program. Incentives of five or 10 per cent can be used to reduce monthly mortgage payments by increasing down payments and must be paid back after 25 years or when the property is sold.
Another option to consider is CMHC's Improvement Program, which allows buyers to borrow additional funds to put toward the cost of renovating their property.
"It's a little bit of a better option for you if you need to do some upgrades because you're going to be paying a mortgage rate on that money as opposed to a higher interest rate on a line of credit," Nurse says.
Another piece of advice she offers to home buyers is to take advantage of any opportunity to pay down their mortgage's principal, even if it's only an extra $20 each week.
"Any time you can contribute to your principal on your mortgage it's only going to pay off in the end."
It's also important to have insurance in the event something happens to you or your spouse that reduces your ability to pay a mortgage. A number of insurance options are available to homeowners: Disability insurance covers your mortgage payment in case you are sick or recovering from an injury, and critical illness insurance pays your mortgage in full if you are diagnosed with cancer or suffer a heart attack or stroke.
Even though most young people don't think about getting sick or injured, Nurse says there will likely never be a better time for them to purchase insurance than now, when premiums are relatively low. It can also provide some invaluable peace of mind.
"It's never going to be as affordable as when you're young," she says. "That's the time when you should start thinking about the fact that you now have an asset and possibly a young family to protect."