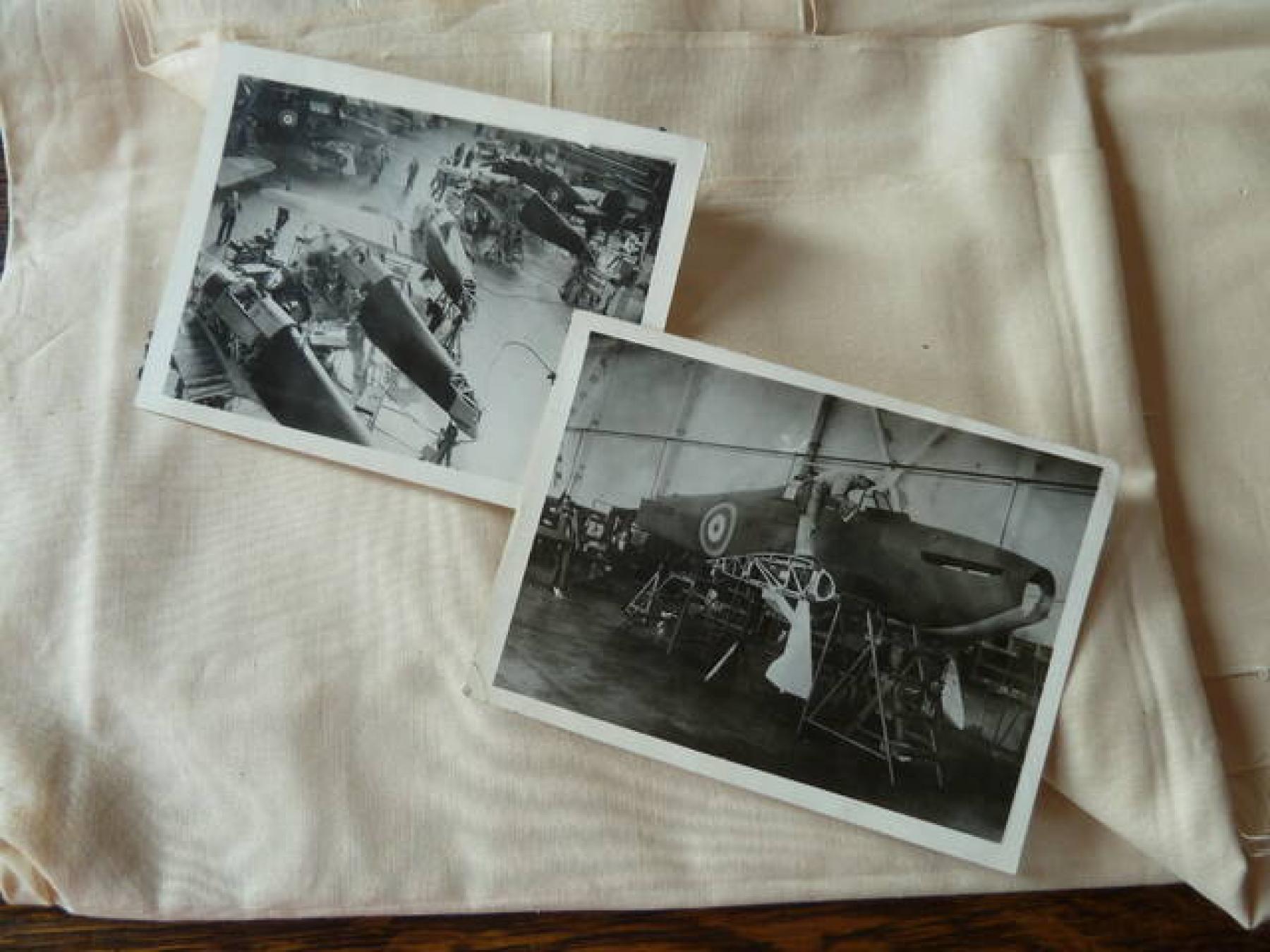 This coming Thursday, Nov. 11, when we once again pay tribute to those who fought and those who died in defence of freedom, many of us will reach into our hearts for memories that help us recall the horrific cost those warriors paid to keep us safe, and free.
Others have a more direct connection to those heroes, memorabilia we have in our homes, a legacy of artifacts…and so many medals and memories initially preserved by those participants, now having been passed down to future generations to guard, cherish and protect.
Earlier this week I reached out to friends wondering what specific treasures they may have in their care to help honour loved ones — cherished family and friends, who offered to serve, and die if need be, to protect democracy.
I received a flood of responses, and am honoured to be able to share a few of them with you today.
Terry Cooke: "My father's red beret with winged Pegasus…Red Devil WWII, his letter about Operation Market Garden and other valued memorabilia.. Dad came home, but the memories never left him. His picture with a poppy is on the mantle all year round."
Marilyn Alexiou: "My father's and father-in-law's WWII medals mounted in two frames with their photos."
Brett Duseigne: "My great-grandfather was a sapper in the army corps of engineers and died seven days before the end of WWI. I have a cross/medallion from him."
Jacqui Dixon: "My dad's medals from WWII. He was in the R.A.F."
Leslee Klinck: "My grandpa's dog tags and a coin that was cut in half. My grandma wore half and grandpa wore the other half while he was away."
Blaine Reimer: "A picture of one of my best buds enjoying a drink with me before heading to Afghanistan and not returning. Always remember."
Ron Larsen: "The flag from my dad's funeral and a letter from President Ronald Reagan honouring his service in WWII and the Korean War."
Laurel Gilewicz: "I have my grandfather's medals, and a small frying pan he used in WWI. Musn't fail to mention that I wouldn't even be here had his comrades not gone back the next day to retrieve those who had been killed, and found him still alive with a head wound. He lived the rest of his life with a glass eye and a steel plate in his head."
Rae Jones: "My grandfather's attestation papers, Expeditionary Force Discharge, and a wooden box with cards of letters and condolence from when he passed. Grandpa served in WWI (gassed twice,Ypres), and WWII (training soldiers). He lost three brothers, two brothers-in-law, and many friends."
Carol Ann Morris: "The flag from my dad's casket and the flag from my husband's father's casket."
Claire Guenther: "I have buttons from my grandfather's uniform, and photos of him and my uncle. There are stories in our family history book regarding those who served. My grandfather suffered lung problems from mustard gas poisoning the rest of his life. My great-grandmother's sons lost their lives. So much more. I am grateful to have the book to share with my children and grandchildren."
Christopher Golden: "An invitation from the King to my father to go to Buckingham Palace to collect his George Medal for Bravery."
I also want to mention as part of this year's column, a doff of the cap to those who tried to enlist but were not accepted — often for medical reasons, so chose to serve in another capacity. Such was the case with my Dad Joe Mustard (had nearly died from surgery), who instead built Hawker Hurricanes at Fort William. He was so proud to see them buzz the field upon completion. I have a bit of the material used to cover Hurricanes, and a couple of pictures of the assembly line.
As always, wear a poppy, and pause for that moment of silence on November 11. Never forget.
Comments and column ideas welcome!
lmustard1948@gmail.com