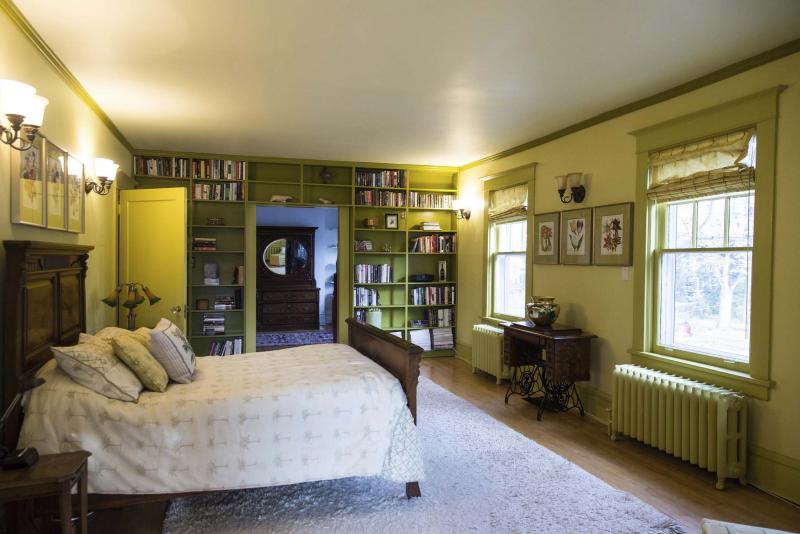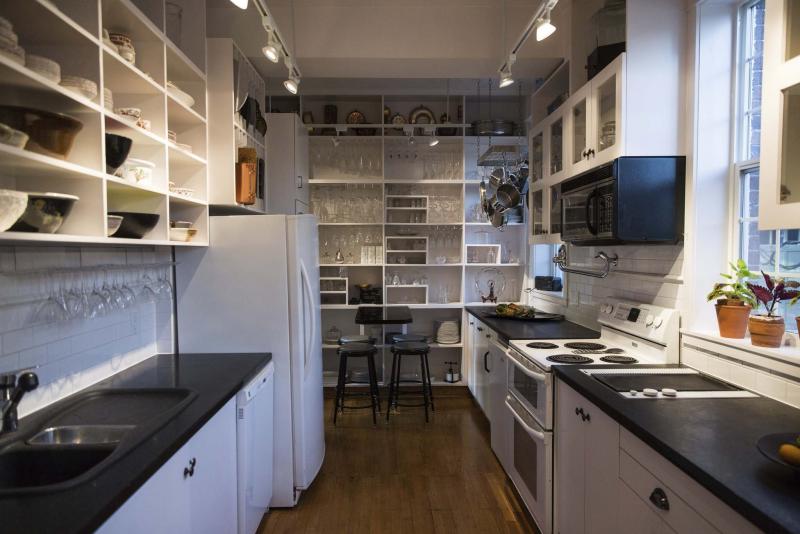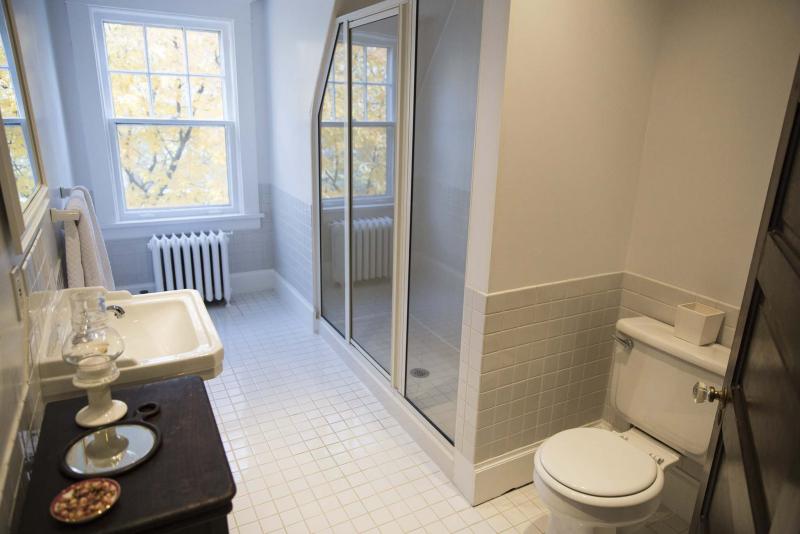 Once upon a time — 103 years ago, to be exact — a home was custom-built for one Mrs. H. McKittrick.
That home — situated on a 75 x 120-foot lot at 64 Middle Gate in Armstrong's Point — required a minimum deposit of $3,000 to secure the builder's services back in 1913. Once completed, the final tally for the home's construction came out to be $15,000 — a rather enormous expenditure in turn-of-the-century times.
As fate would have it, things didn't work out for Mrs. McKittrick, and the home was purchased one year later by a fellow by the name of Frank H. Wiley. Today, the Frank H. Wiley House — brick facade, latticed, leaded windows and all — stands ramrod-straight after more than 100 years of existence.
"It's in amazing condition," says Podium Real Estate Services' Susan Auch. "Not only has it been lovingly maintained and updated, but the original woodwork, along with its oak, maple and pine hardwood floors, is in great shape. It's also solid and straight with no tilted, sloping floors. It's hard to find a home from this era that's so straight — and that has such a majestic, yet welcoming, feel."
If you had to sum up 64 Middle Gate in one word, "majestic" would be quite apropos. After all, the home measures in at 3,983 square feet, and contains some six bedrooms, three-and-a-half baths and two sunrooms.
As might be expected, an enclosed entrance leads to a wide front landing that features a centre-hall floor plan. To the left is a huge living room; to the right is a den/bedroom. Further up to the left — through a stunning, pillared entrance (all original woodwork) — is a dining room. There's an updated kitchen to the right, and spacious four-piece bath between the two spaces.
While the floor plan is notable for its excellent flow — lots of light pours into the home from large windows in every room — it's the woodwork that really catches your attention: original oak hardwoods, 10-inch-high oak baseboards, lintels above doors, dark oak door trim and window casings and, of course, the original, hand-crafted oak staircase.
Angle left into the living room, and you encounter a cosy, light-filled space with beamed ceiling, wood-burning fireplace (with faux leather tile surround) — and sunroom off to its left-hand side.
"I love the fact that the home is so well-organized," Auch says. "It's so easy to move from space to space. The living room is a grand space that just draws you inside, while the sunroom (which is surrounded by five huge latticed, leaded-glass windows) is a bright, beautiful space that could be used for a variety of purposes."
Move to the rear of the home, and you find an area that offers an intriguing mix of old and new design features. The dining room is an elegant space, with wainscotted walls, large, oak-trimmed windows and room aplenty for a dining room table that seats anywhere from eight to 12 (or more) guests.
A renovated four-piece bath with tile floor and vanity that matches the home's rich woodwork is set between the dining room and kitchen, while the kitchen is anything but a dated throwback to the early 1900s.
"It's an amazing chef-style space with double ovens, a downdraft cooktop and pot-filler, along with black granite countertops, white cabinetry (a host of it, including tons of shelving), (black) granite countertops, white tile backsplash and built-in eating nook," she says. "And three large windows let in loads of natural light."
Taking the oak staircase up to the home's second level is a pleasure for more than one reason. Not only is its craftsmanship something to marvel at — oak panelling runs all the way up its side wall — there's also a spectacular stained-glass window set in the wall halfway up; the wood and glass work harken back to an era when craftsmanship and beauty was treasured.
And while those features provide a tangible link to the past, other features — such as a second-floor laundry room, and retreat-like master suite — link the home firmly to modern times (and tastes).
"The laundry room is huge (13.1 x 10.3 feet), and, with its two big windows, is a bright, functional space that really completes the home's second level," Auch says. "And the master bedroom is a true retreat with all its space (it's 13.6 x 22.6 feet), which includes a bright bedroom, huge walk-in closet (with two windows) and sunroom."
Another gorgeous oak staircase then leads up the home's third level. "It's a full floor, which isn't always the case in two-and-a-half-storey homes. All that space gives you an office, four bedrooms and a three-piece bath. It's a perfect area for teenagers who want a private area of their own."
Auch says the classic yet contemporary home has much to offer a family. "It's a great, functional family home in a quiet, mature area that's adjacent to all the development happening in Sherbrook and neighbouring areas. It also offers a rec room downstairs, as well as a gorgeous, award-winning garden out back," she says. "And you're close to nearby shops, restaurants and services. It's an amazing home in every respect."
lewys@mymts.net
Details

Location
: 64 Middle Gate, Armstrong's Point


Year Built

: 1913


Style

: 2.5 storey


Size

: 3,983 sq. ft.


Bedrooms

: 6


Bathrooms

: 3.5


Price

: $749,900


Contact

: Susan Auch or Debbie den Haan, Podium Real Estate Services, 204-808-0422